This shop has been compensated by Collective Bias, Inc. and its advertiser. All opinions are mine alone.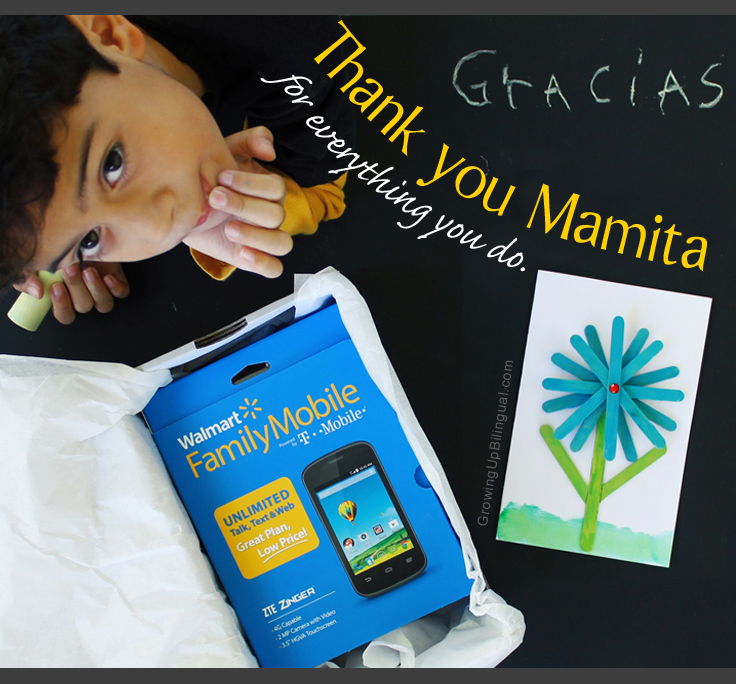 November is a month in which we are reminded about all of those things in our lives that sometimes we take for granted. I am very thankful for having my parents close by. They are awesome with the kids and always help us out babysitting so we can go out or work. So as a thank you for all they do I decided to get them their first smart phone along with two months of Unlimited Talk Tex and Data/Web from Walmart Family Mobile.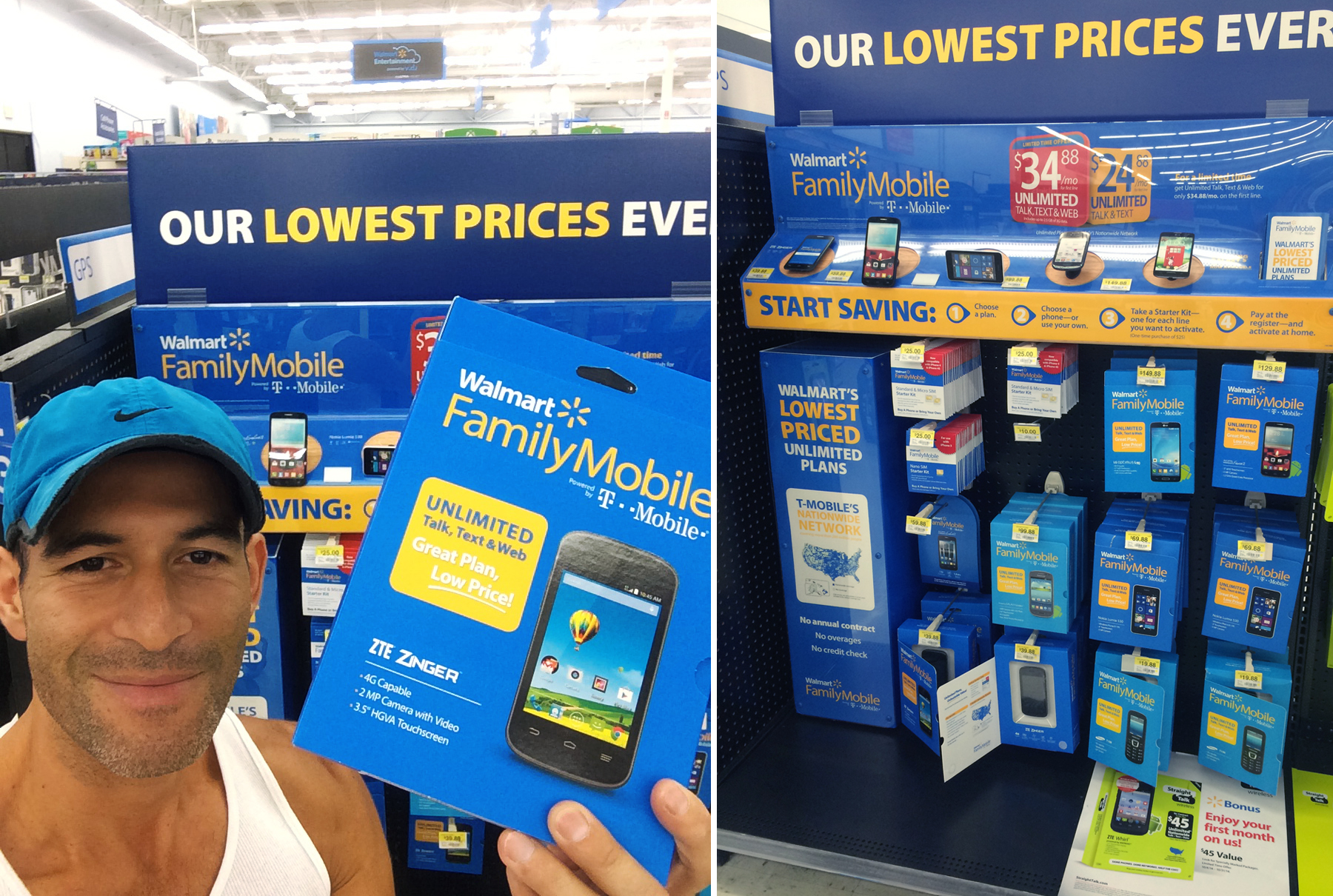 Unbelievable as it may seem my parents are still stuck in the last decade and sometimes it's so hard to stay connected with them.  So I headed to Walmart and bought the ZTE Zinger phone and a WFM Starter Kit.  Most of my mom's family is still in Guatemala and she is always asking me to upload pictures of the kids onto Facebook so that she can share the pictures with the family back home. I know that they will love being able to take pictures of the kids and upload them to Facebook for all of the family to see them in Guatemala straight from the phone. They will also be able to connect with my brother through Skype right from the phone and see my nephews in Guatemala instead of having to rush home every time they want to talk to him so they can get connected on the computer.  I really think that this phone is going to change their lives not only letting them stay connected to all of their loves ones both in the USA and in Guatemala but also helping them with things like getting where they need to go without getting lost (they still print out maps when they need to go somewhere) , being able to access their email, listed to music and browse the web.  My parents do not have a digital camera either so this is really going to be huge for them!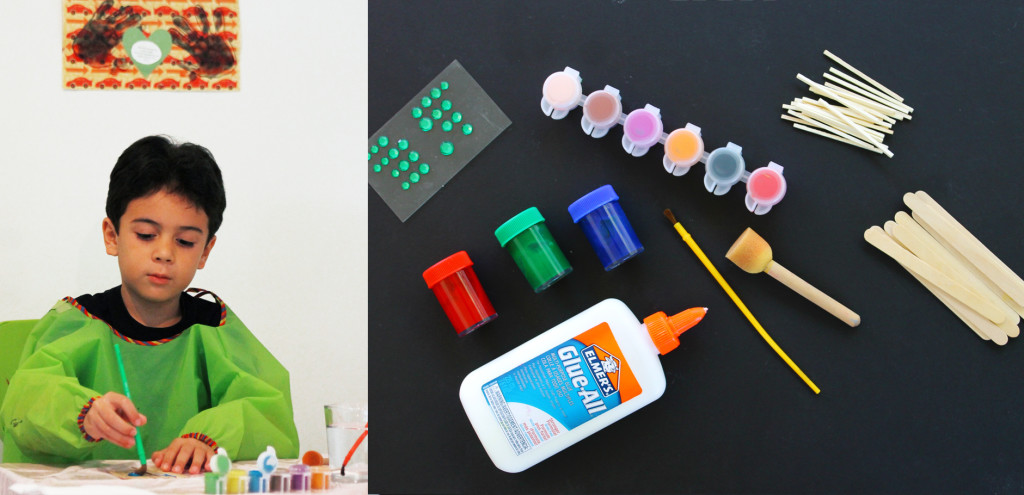 My son was also very exited to have the opportunity to make Mamita happy with the gift, and no gift is complete without a beautiful card, so he was in charge of that and really got creative with his car making !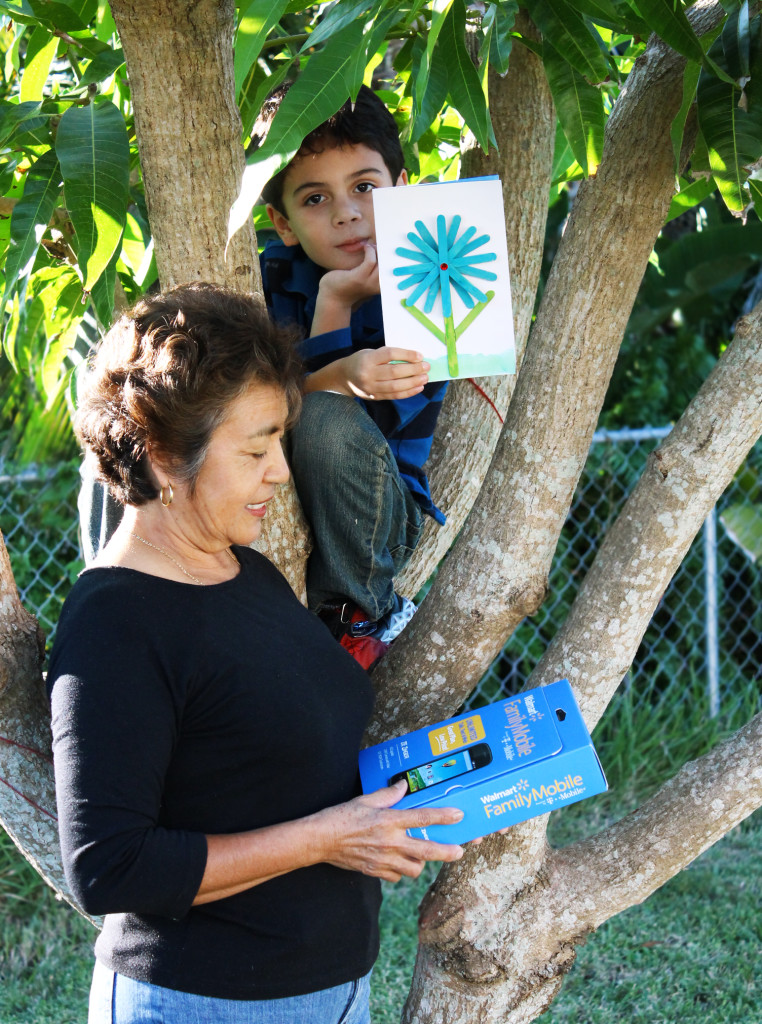 After receiving the phone Mom could not wait to use it. Setup was easy and the phone is going to be a perfect tool for her and for my dad too (his gift is coming soon).  I was really glad that we where able to give my mom a phone and service that she can really use and that is affordable!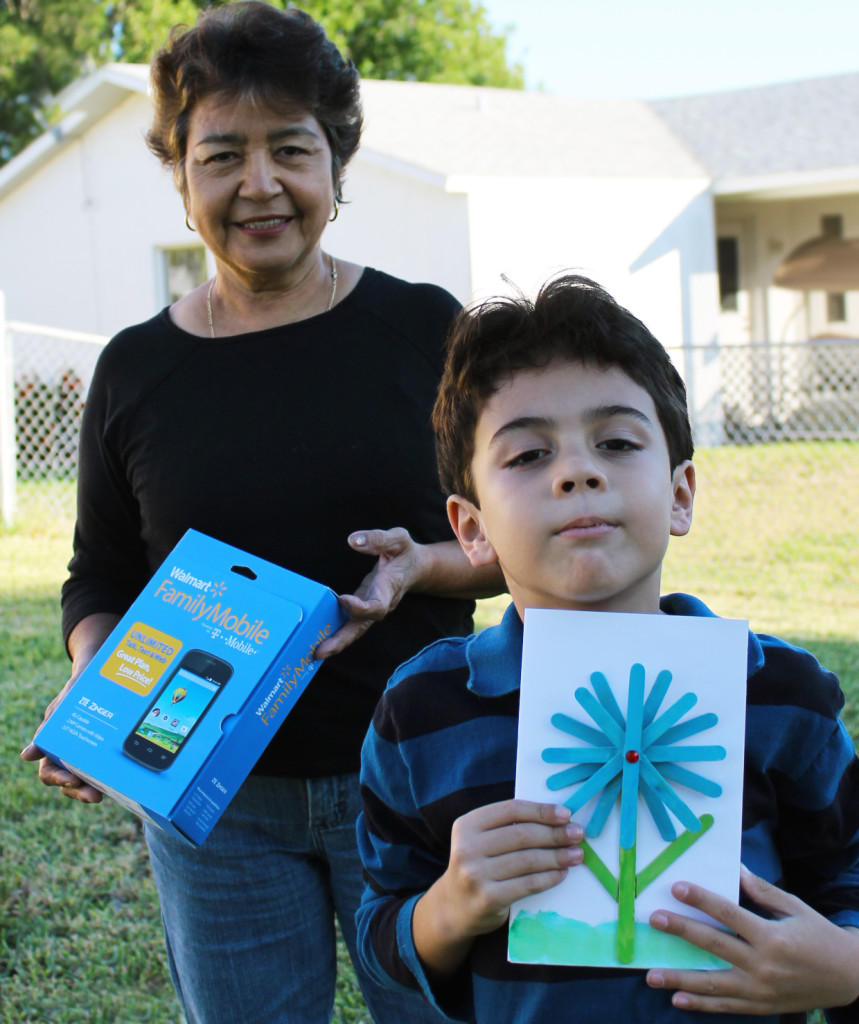 What I Like About The Walmart Family Mobile Plan
I really think that the Walmart Family Mobile plan is the right plan for my parents because it's one of the the lowest priced unlimited plans.
Their service starts at $29.88 per month for unlimited talk and text. If you want data, then you will pay only $

34.88

per month. This price includes 2.5GB of 3G data. After you hit that mark, you still have data, but it is on the slower speed.
There is no annual contract, they pay as they go so they can change or cancel it whenever they want.
There is a $5 discount for a second line in case they want to get another line in the future it will be even cheaper! That means that you will pay only $29.88 for each additional line. You can add up to 5 lines onto your account.
The Walmart Family Mobile service is part of T-Mobile's nationwide network and the have great coverage in my area.
They have a great variety of phones from very basic phones to iPhones.
You can activate, pay and cancel online which makes this so convenient. I just grabbed the phone and starter kit and installed at home, no need to wait in line at the store.
Also beginning November 4 there are rollbacks on two great phone options from Walmart Family Plan at new lower prices: LGL90-$119.88 (WAS $179.88) and the GSIII- $199.88 (WAS $299.88).
To learn more about the Walmart Family Mobile plan and the available phones you can visit the Walmart Family Mobile site here. #Thankful4Savings #CollectiveBias
Latest posts by Cesar Diaz
(see all)