This post has lots of great ideas of fun and easy crafts you can make with your kids at home to liven up your back yard and it may contain sponsored links.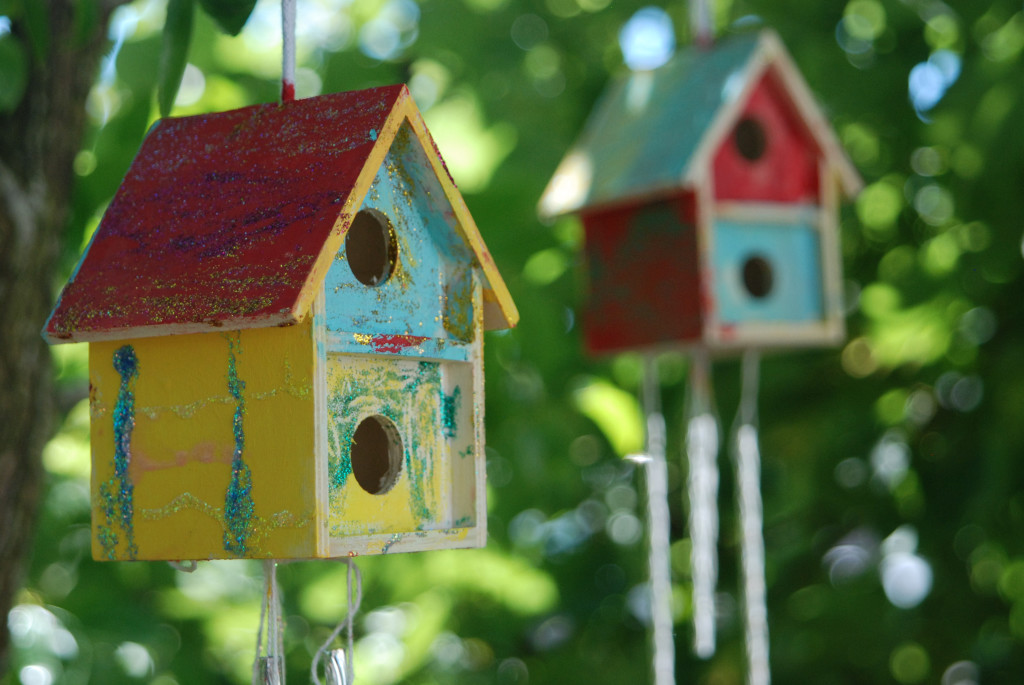 Now that summer is here and the kids are home all day I find myself wondering what to do with them.  This year we have decided to work on our back yard to make it a more fun and beautiful place to play in and spend some time in.  To achieve that I have come up with a series of fun projects that I can do with the kids this summer to liven things up and turn a boring back yard into a fun and lively space.
Painted Rock Gnome Houses
This super fun and colorful project from Spoonful.com will make any green space come to life.  You can do this in the back yard or even or even in a large planter if you live in a apartment.  One of my favorite things about this project is that it's ideal for small children too.  You can get the full instructions on how to do this on the Spoonful website HERE.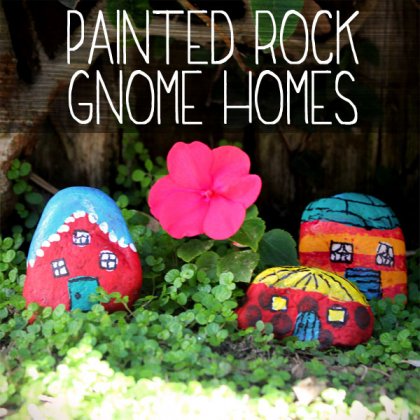 Terracotta Bird Bath
This is a fun and colorful craft that will liven up your back yard.  Place it under the shade to provide birds with a cool and refreshing escape from the summer heat. All you need is some terracotta planters and saucers and acrylic paints.  You can get the full instructions to make this lovely bird bath by visiting the Thrifty Fun website HERE.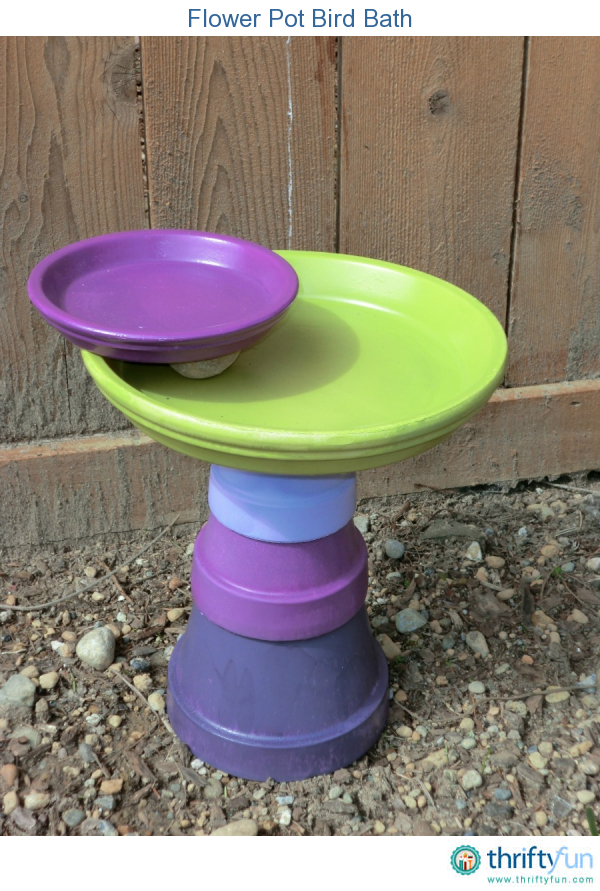 Self Watering Herb Planters
This is another great idea from Spoonful.  This craft is not only fun but also educational and practical.  The kids will love to see the herbs grow, the self watering planters are a great option for those of us who don't have much of a green thumb and forget to water the plants, the craft uses recycled plastic bottles or you can also buy plastic bottles at ebottles.com and as an added bonus you will have a garden of fresh herbs that you can use for cooking! You can get the full instructions for this craft on the Spoonful website HERE.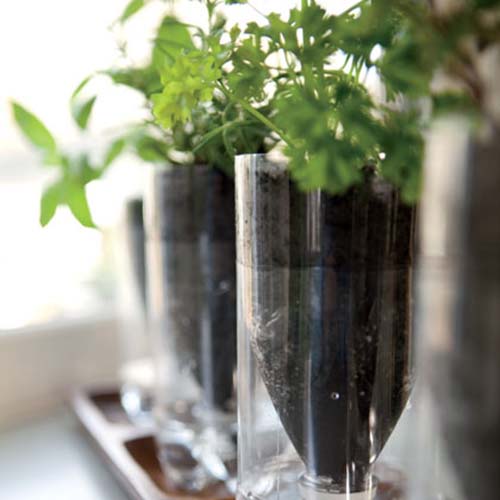 Seashell Wind Chime
This project is just perfect for our family because we have so many seashells that we have collected during our countless beach outings and we never know what to do with them.  All you need for this project by Home Sweet Homemade is a bunch of seashells, a nice piece of driftwood, thread and some beads or buttons to give it some color and sparkle.  Use a drill to open holes on the seashells, make sure you use the smallest drill bit and do it slowly and carefully so you don't break the shells. You can see the original post on Sweet Homemade HERE.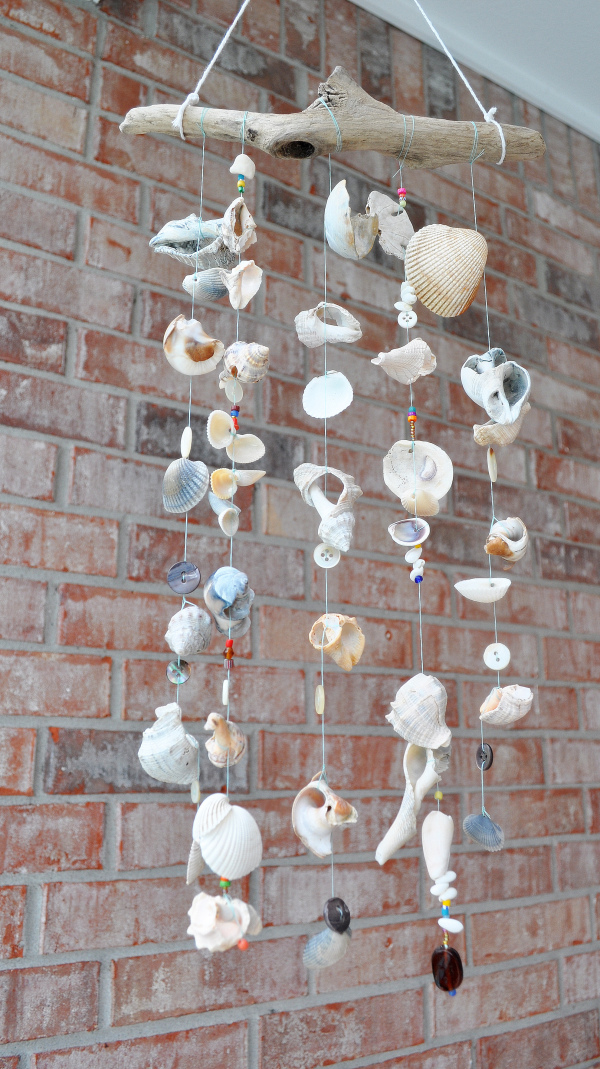 Orange Bird Feeder
There is nothing more fun that watching birds in the back yard and with this super easy to make bird feeder you will have lots of birds coming to visit.  This is another craft that is just ideal for our family as we live in Florida and we are always eating fresh oranges and this is a great way to teach the kids that we can find creative ways to reuse things that usually go to waste like the orange peel.  You can f ind the full instructions for this bird feeder at Donuts, Dresses and Dirt HERE.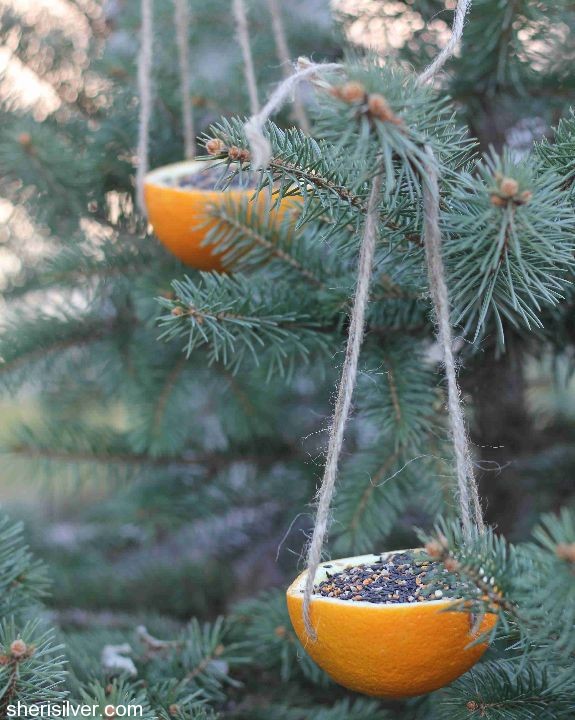 Topsy Turvy Planter
I have seen many versions of this topsy turvy planter around Pinterest but this one from Home Stories A to Z is so cute, I love the colors and the idea of the bird bath on top.  The best part is that this is so easy to make and you can get the kids get as creative as they want painting the planters any way they want and even adding hand prints or fun stones to make it more fun. is so cute and so easy to make! I love the beautiful colors on this one. You can get the full instructions on Home Stories A to Z HERE.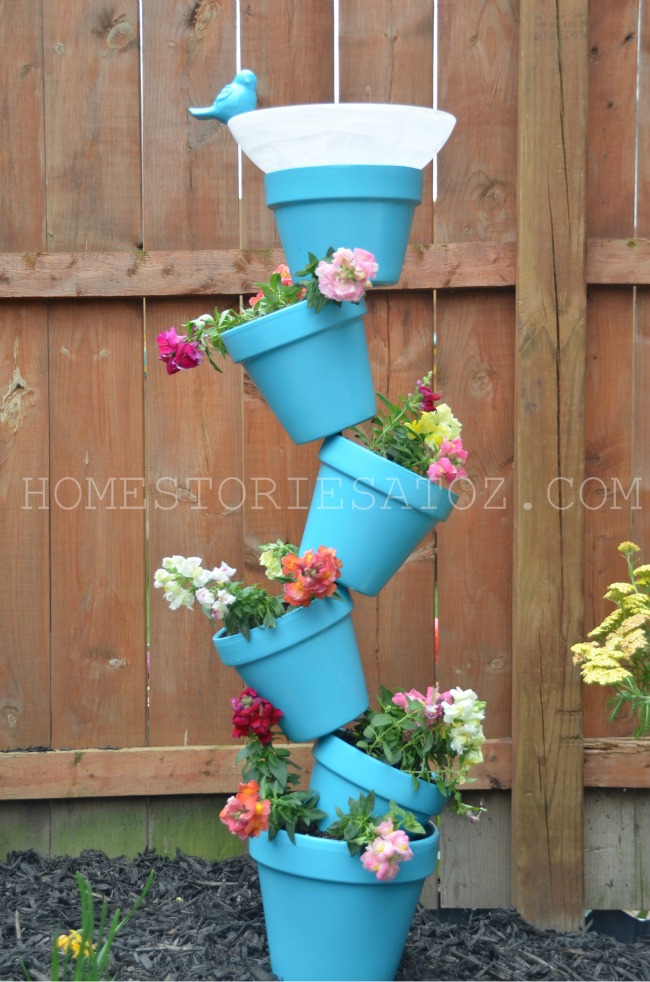 Disclosure: This post contains sponsored links, however all opinions are my own.