This shop has been compensated by Collective Bias, Inc. and its advertiser. All opinions are mine alone. The following content is intended for readers who are 21 or older. #MyMicheladaMatch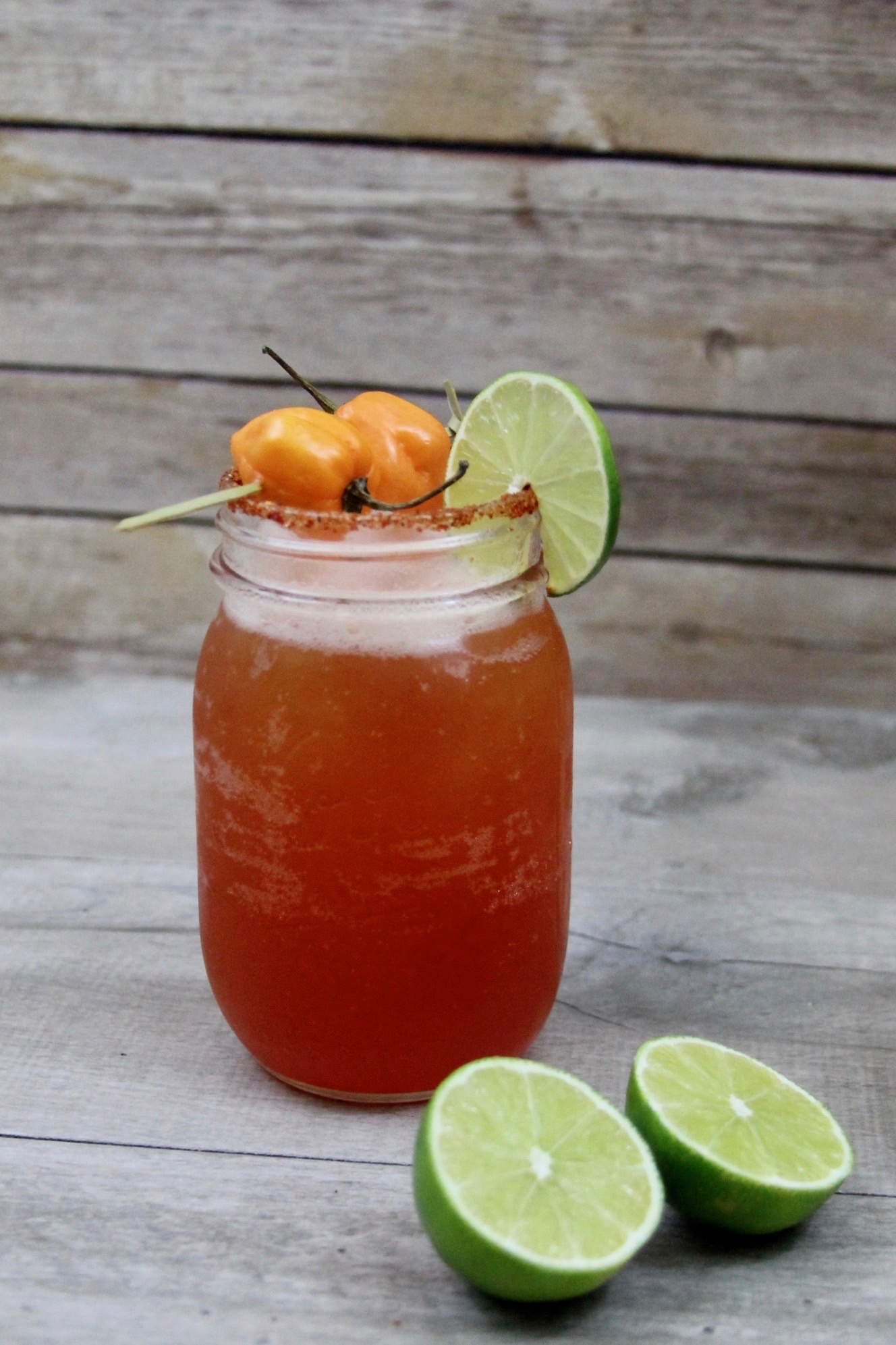 The Michelada is a beer cocktail that originates in Mexico and is very popular throughout Central America, specially during the hotter months of the year. Michelada stands for "mi chela helada" which translates to "my cold beer"; chela being slang for cerveza. Back home in Guatemala as soon as the weather started getting hotter right before Semana Santa people would start drinking Micheladas instead of just plain chelas or cervezas. There's just something about the a refreshing Michelada that spells summer and it's not a real Michelada without Clamato juice!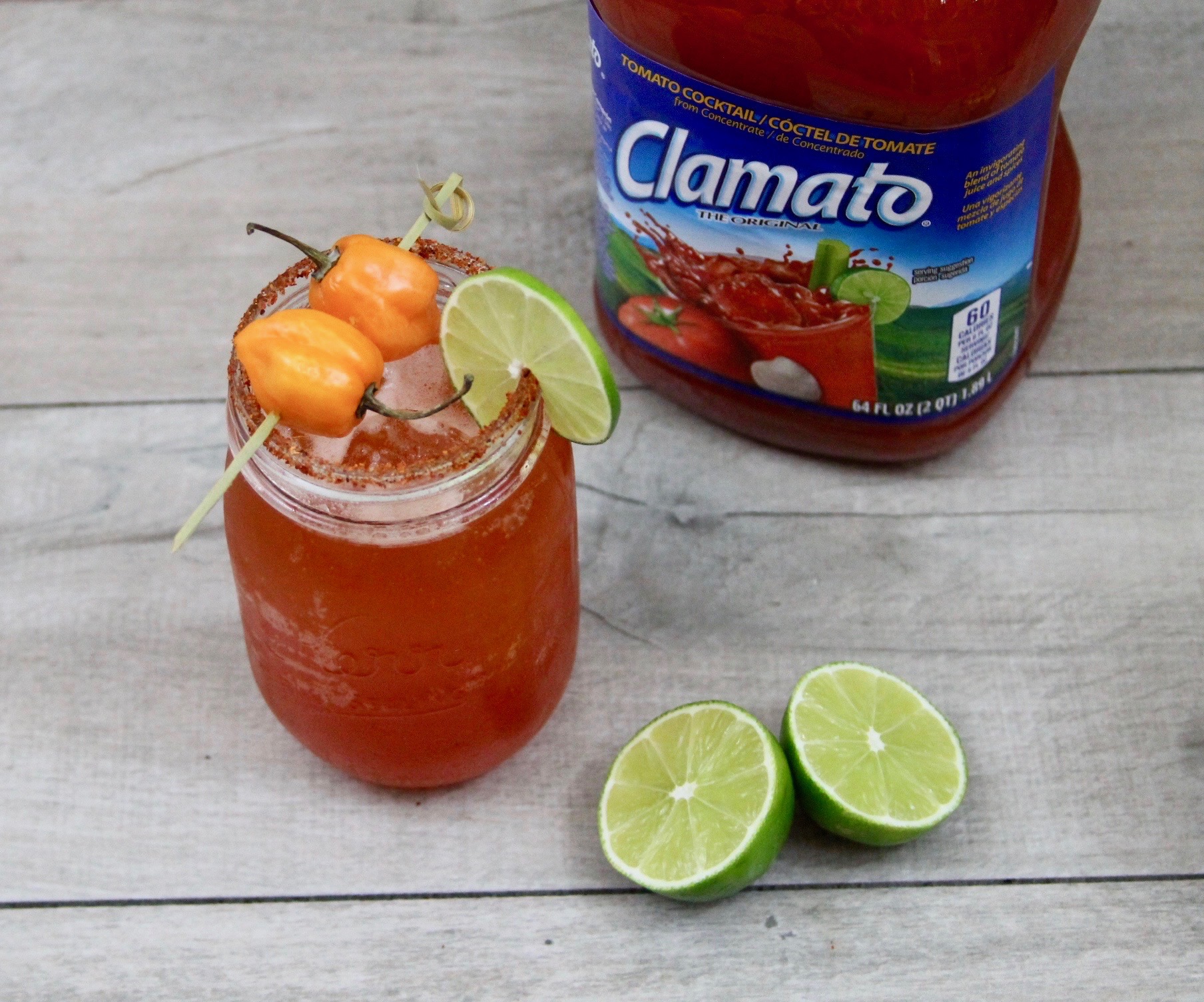 The weather here in Florida is already pretty hot and we've been hitting the beach pretty often during the weekends and sometimes even on a weekday. I decided to celebrate the start of the weekend with a beach picnic. Since we have a beach about 15 minutes away from home I can pack a picnic basket and we can enjoy a picnic dinner at the beach while we watch the sunset any day, especially during summer when it's still light out at 8pm.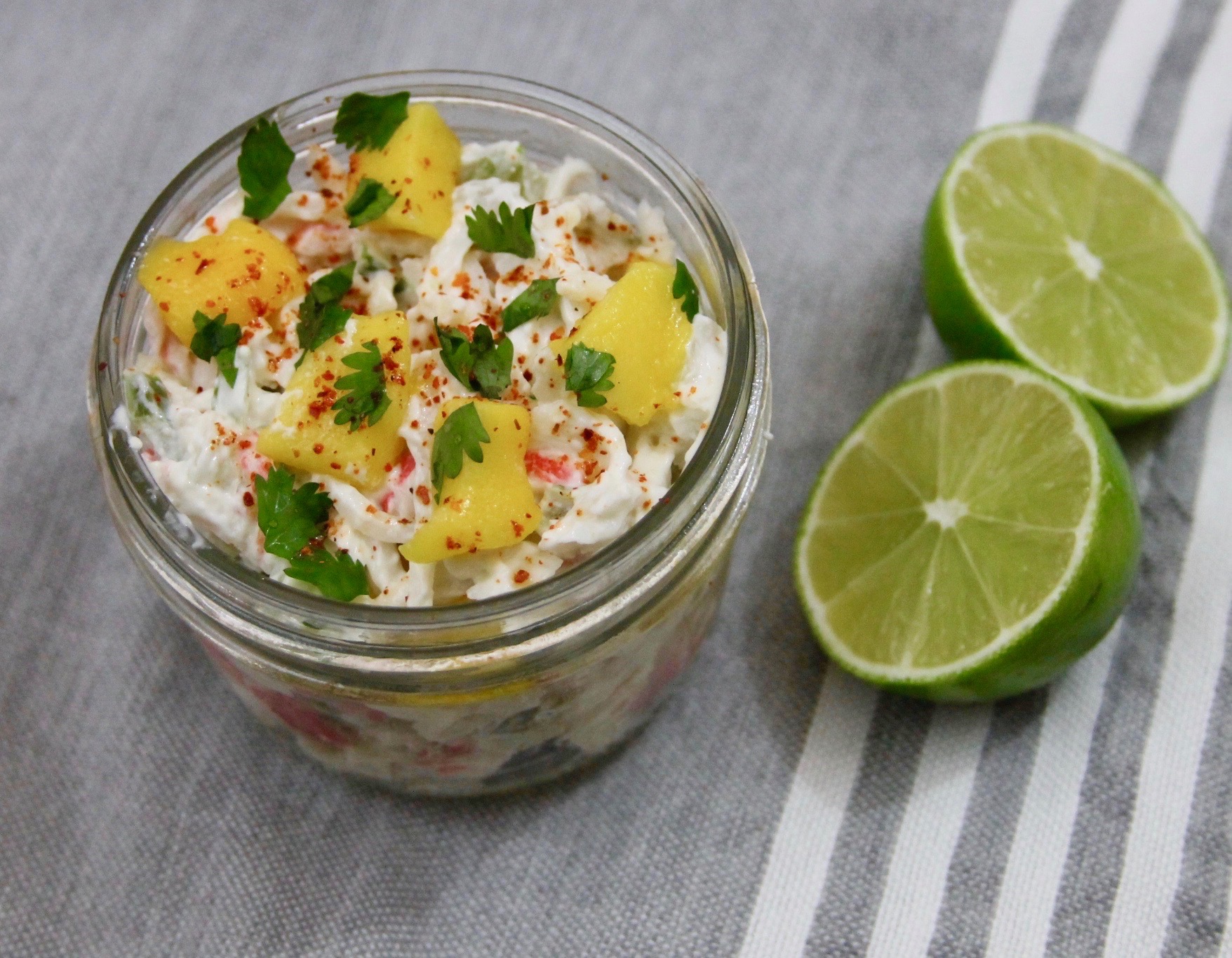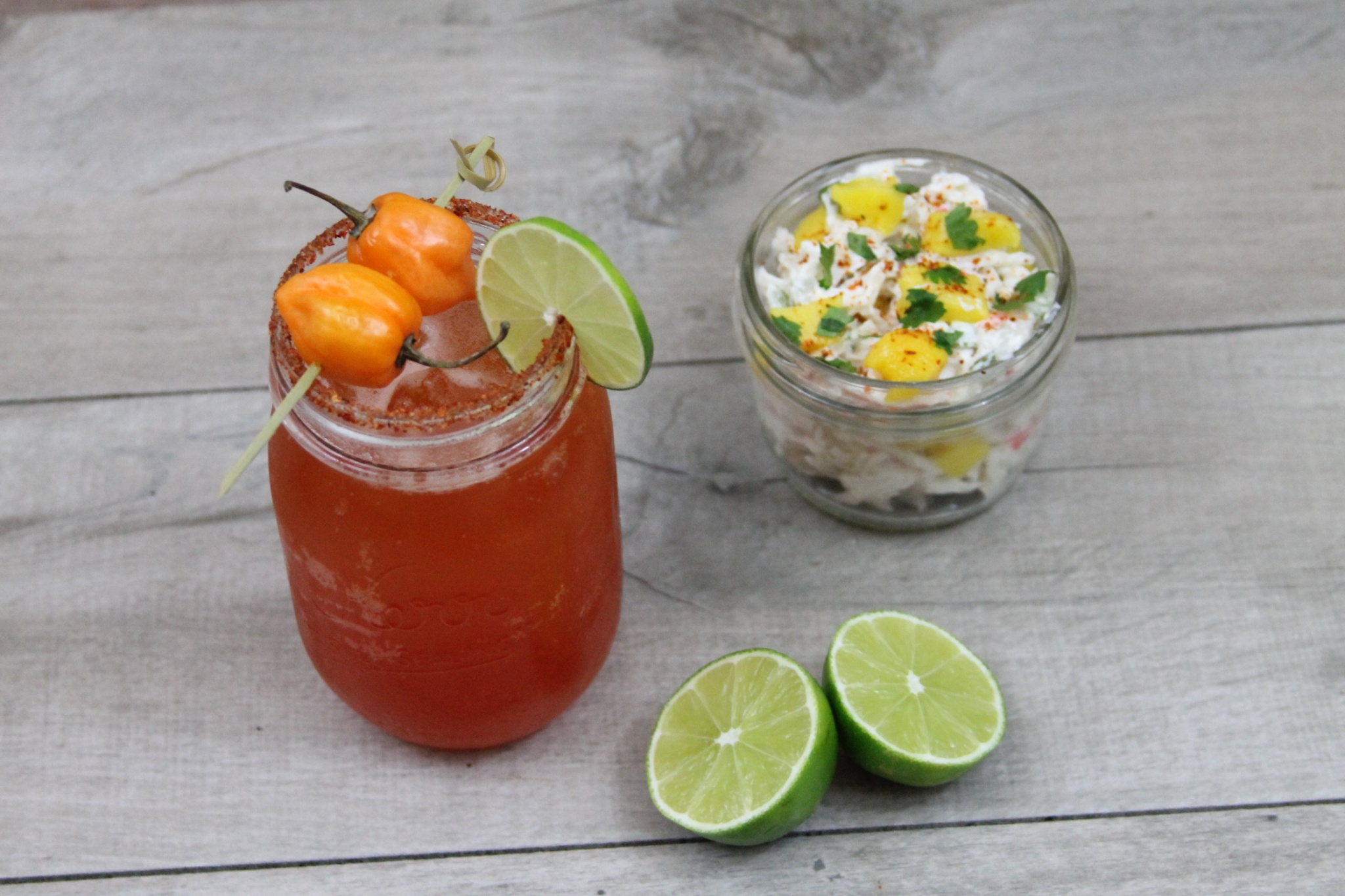 For this picnic I packed some seafood salad I picked up at Walmart's deli. I added a few ingredients to make it my own including fresh mango, cilantro and chili as well as some tostadas to make some delicious mango and seafood salad tostadas!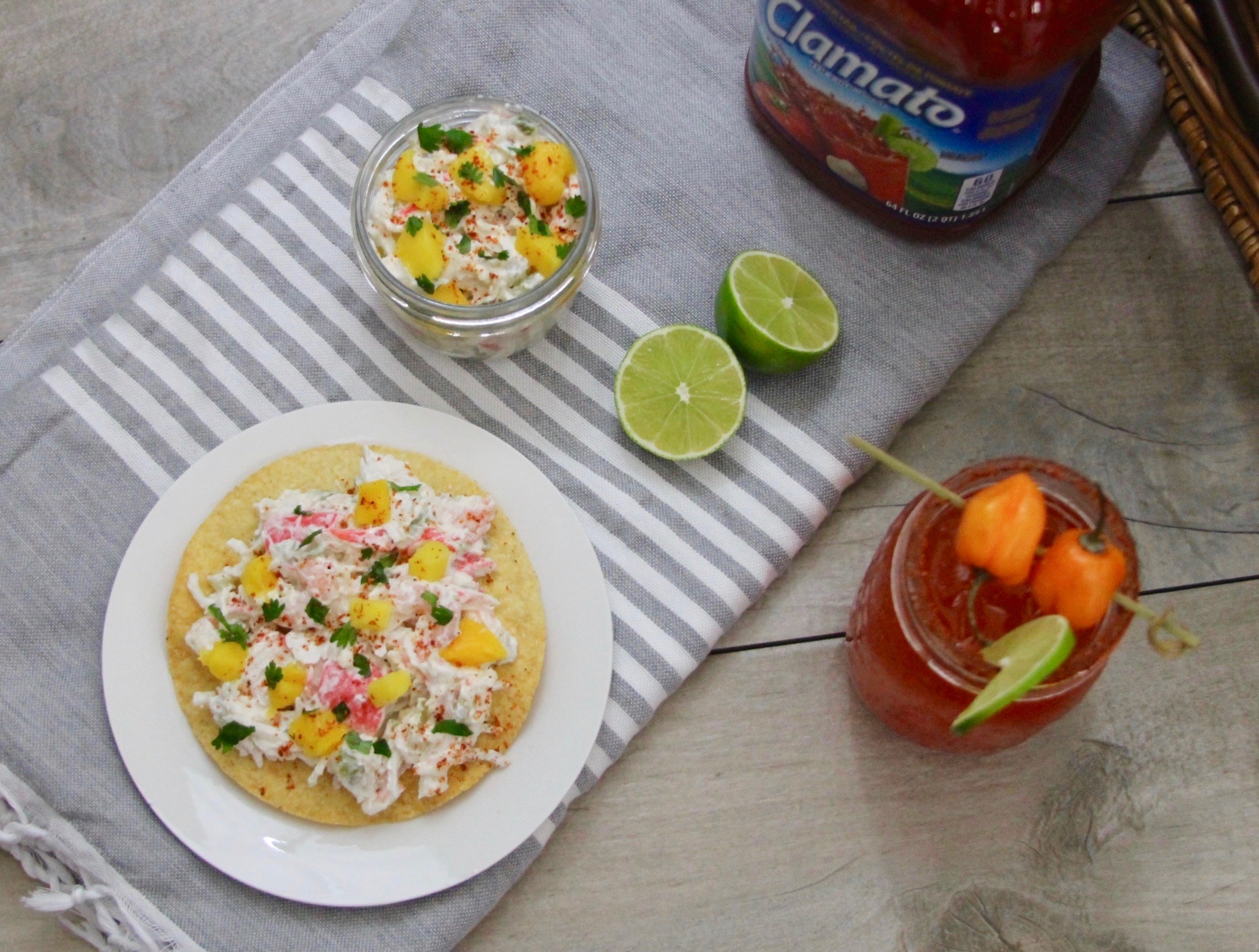 For the beach picnic I made a spicy Michelada and also added some orange juice. The combination of the heat, the Clamato juice and the splash of orange juice really made for a refreshing and delicious Michelada.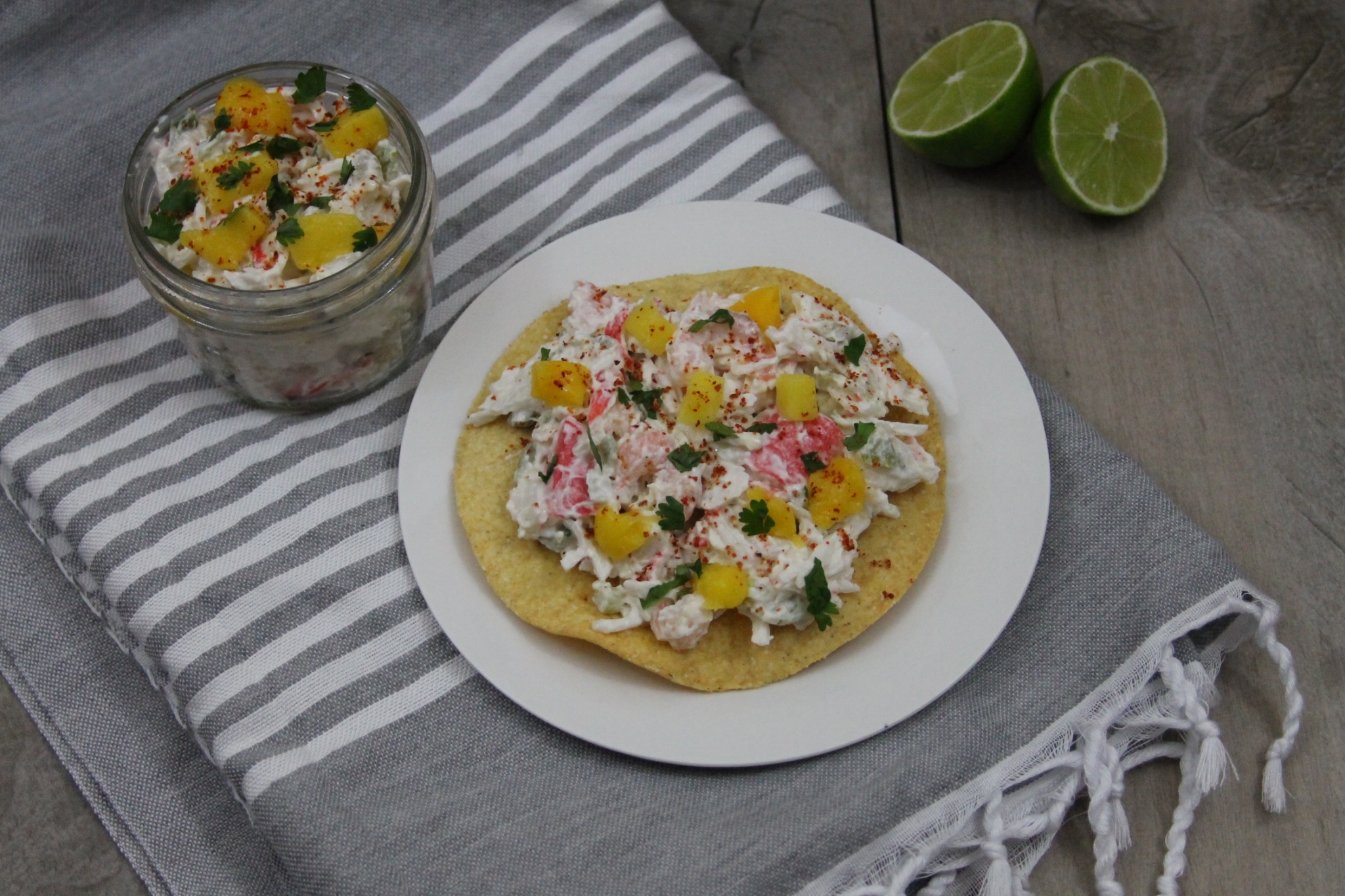 Habanero Michelada Recipe
Ingredients
1 teaspoon of English sauce

1 tablespoon of your favorite Mexican habanero hot sauce

1 bottle of your favorite Mexican lager beer

1 cup of ice

Juice of one lime

4 ounces of Clamato original (I used the 64 oz bottle)

Orange juice to taste

Ice

Chili-salt blended

powder for rimming (or a mixture of salt, chile and dehydrated lime)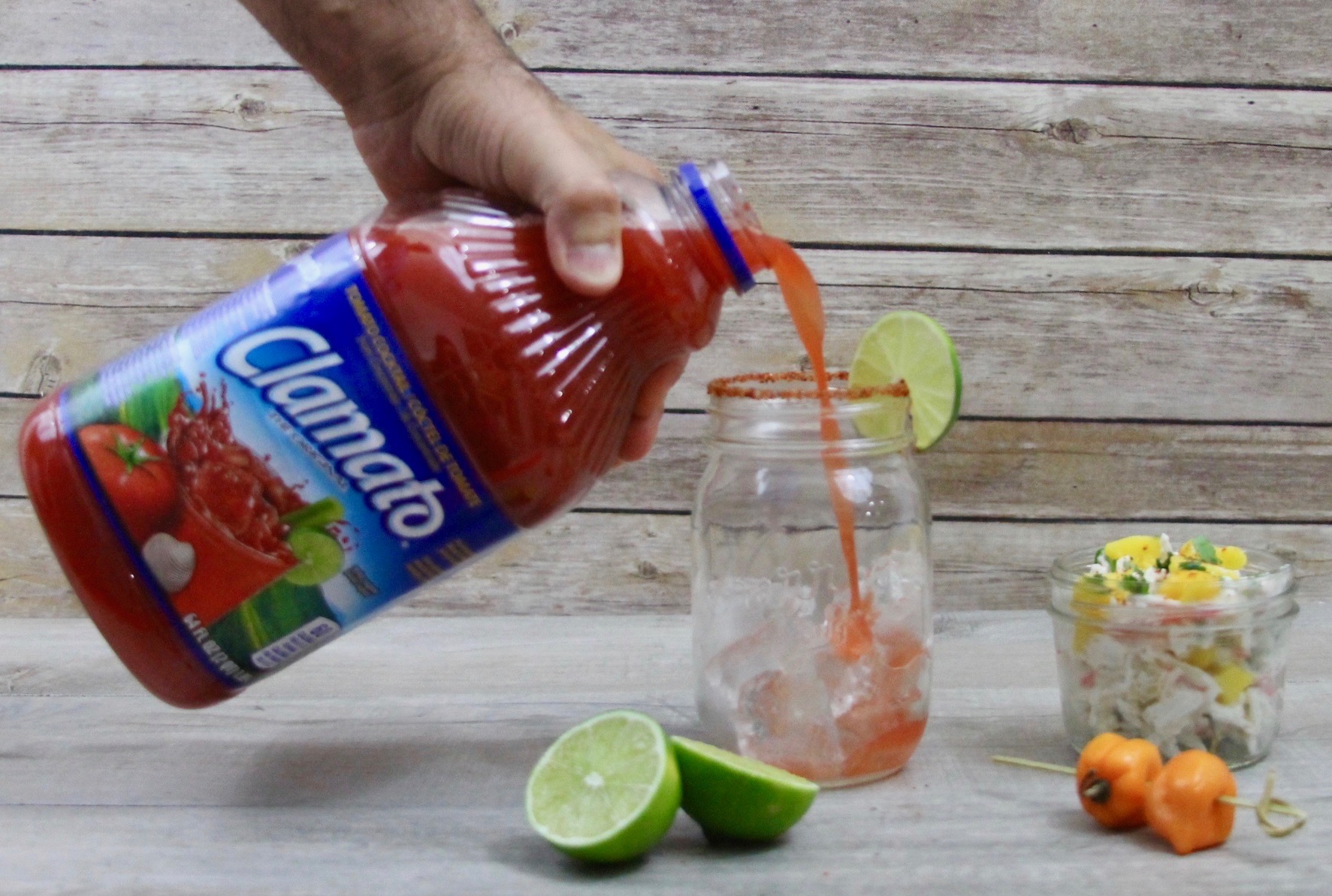 Instructions
1. Mix all ingredients except beer and Clamato in a shaker and shake briefly.
2. Pour a the ice into a glass or mason jar rimmed with chili-salt blended powder.
3. Pour Clamato and orange juice mixture over ice.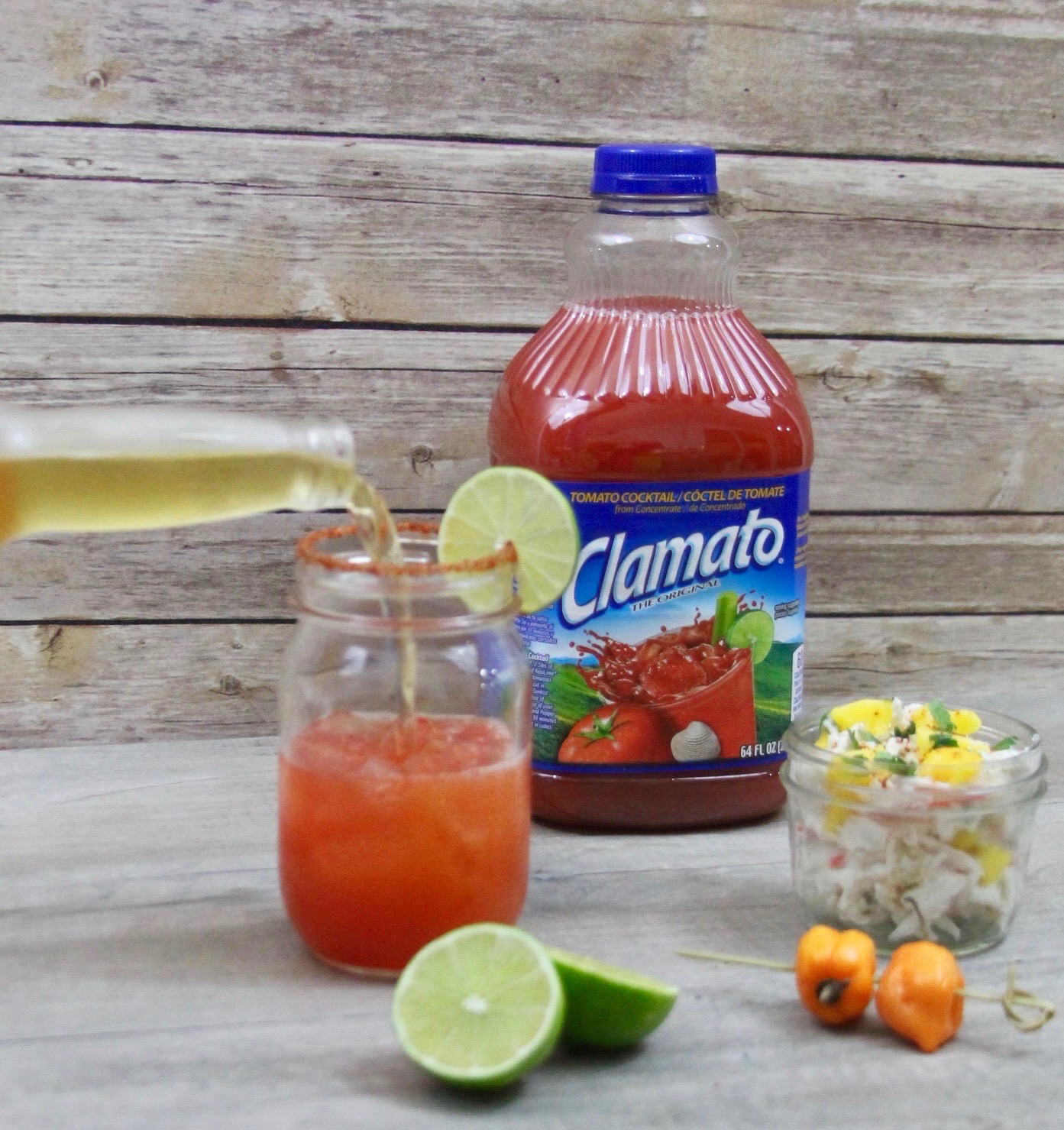 4. Finally pour beer slowly so that it won't foam up.  
5. Mix softly with a long spoon.
6. Garnish with habaneros.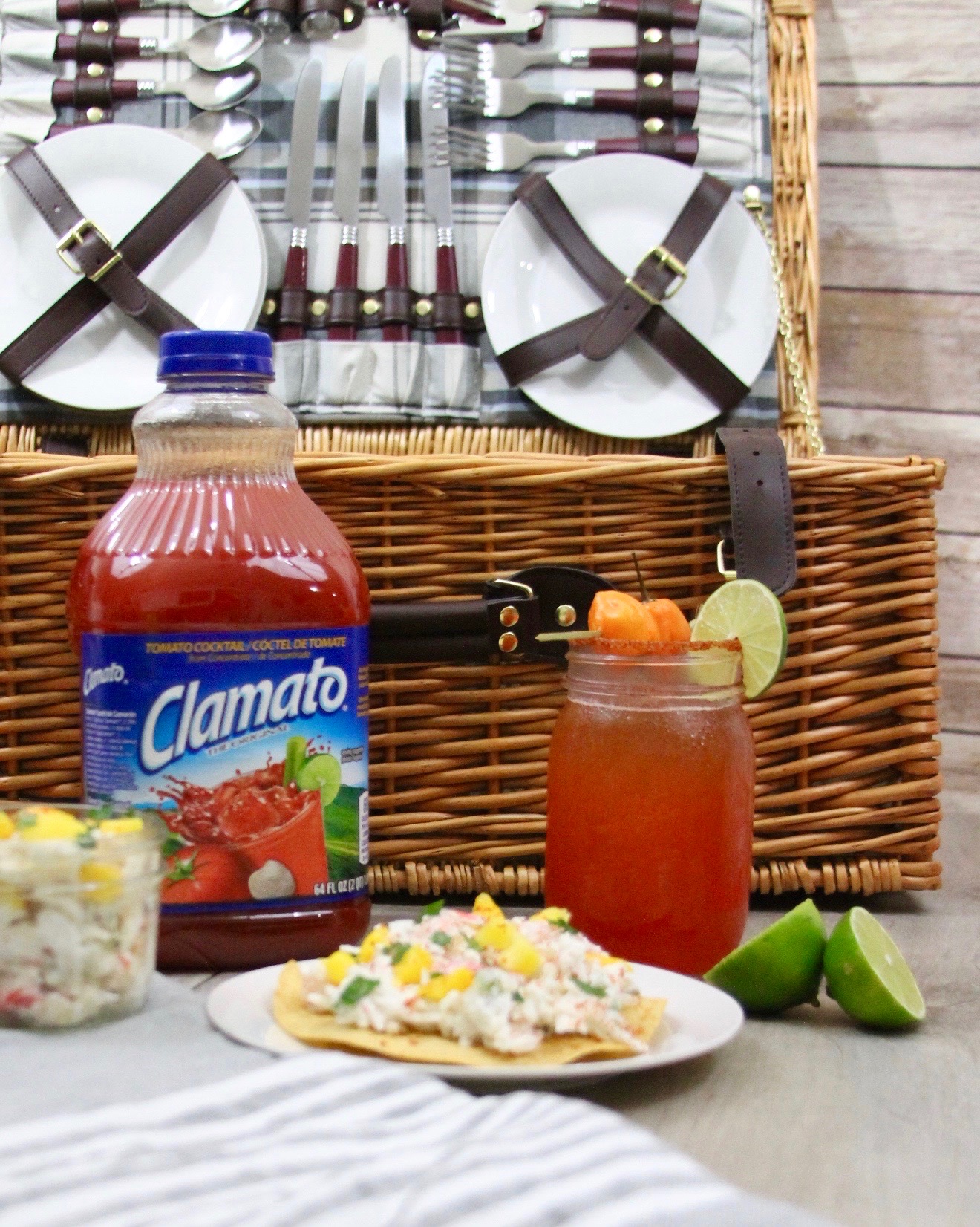 Clamato is the classic ingredient for Micheladas, which are authentic and have a delicious tomato clam juice taste.  During the summer months we always have Clamato at home so we can make a refreshing Michelada for any occasion whether it's a BBQ, a cookout or a picnic. I always get the Clamato original at my neighborhood Walmart, you can find it in the juice aisle.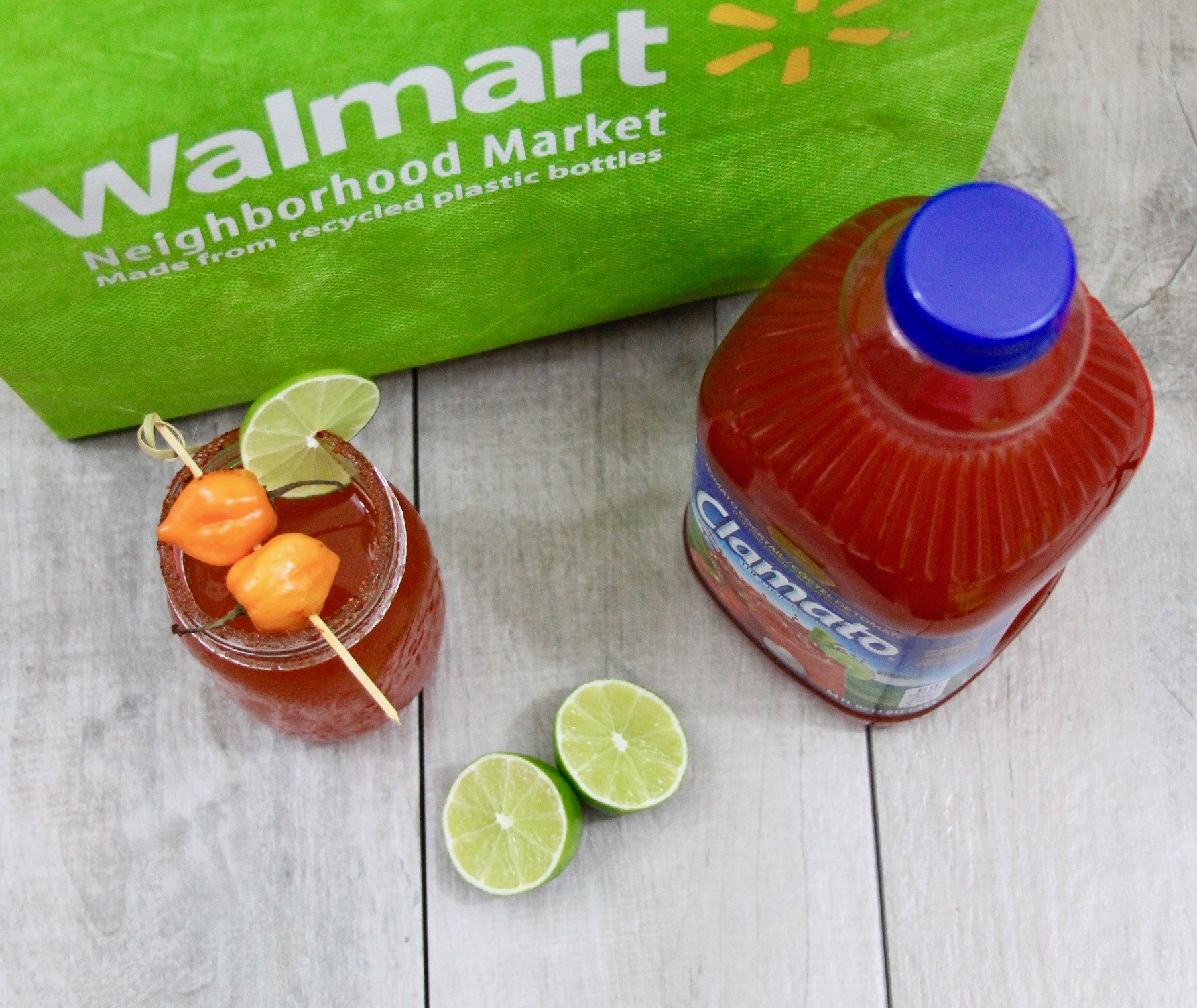 National Michelada Day is on July 12 so be sure to celebrate with a delicious and refreshing Michelada. You can try my Michelada recipe or make it your own by adding a fun twist. Visit the My Michelada Match website to check out other great Michelada recipes and pairings!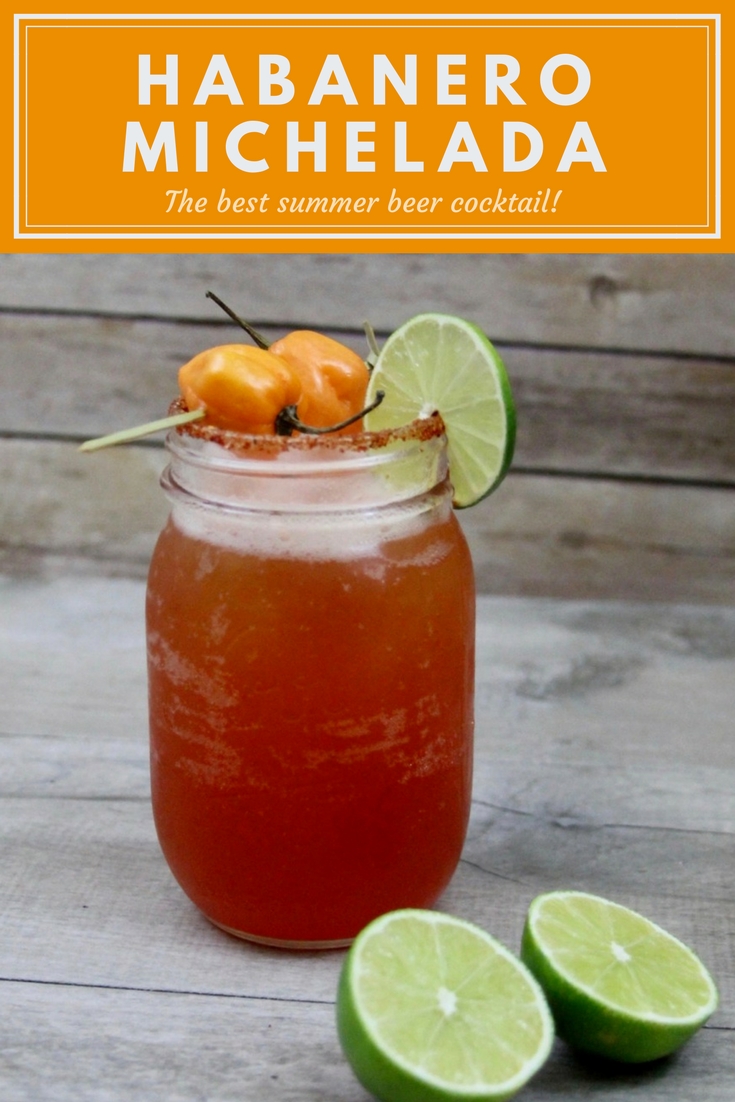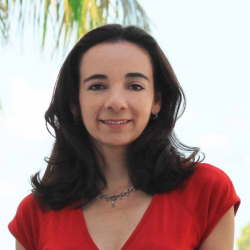 Latest posts by Paula Bendfeldt-Diaz
(see all)