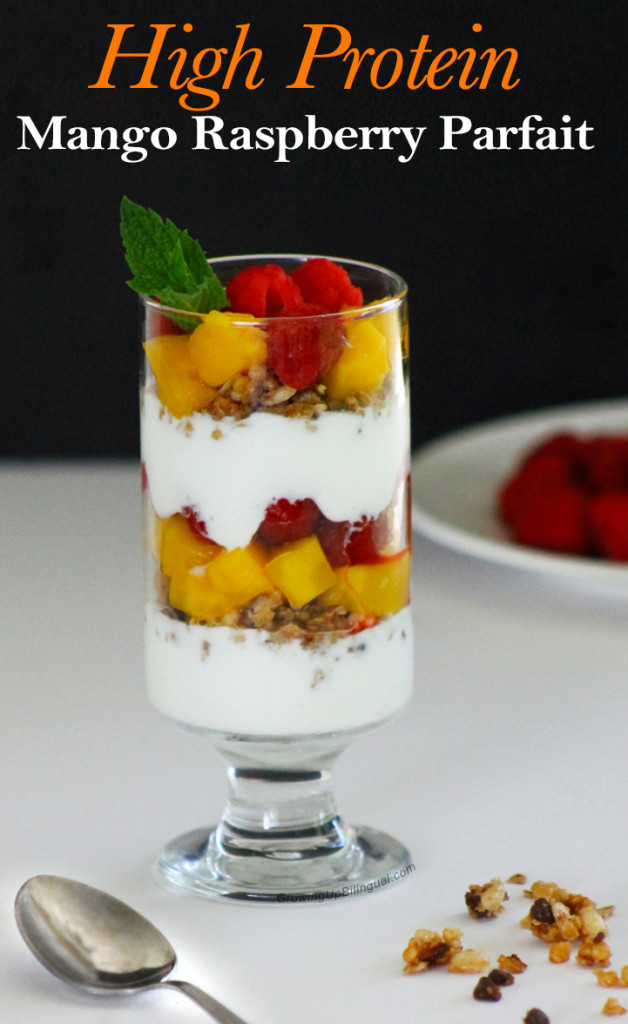 Having a nutritious breakfast is so important and helps you start your day right. Lately I've been extremely busy; between work and the blog I usually don't have the time to prepare anything and just grab whatever I find in the refrigerator or don't have breakfast at all. Now that the kids are back in school and we can get back into our own routine I am doing my best to start the day in a healthy way. With the help and encouragement of my husband and we are walking a couple of miles in the morning. After our walk I need a breakfast that really fills me up and gives me energy but also something that is easy to prepare.
I love greek yogurt and combining it with fresh fruits and granola makes for a filling and nutritious breakfast that is packed with lots of protein which helps me refuel my energy after my morning walk and keeps me awake, alert and motivated.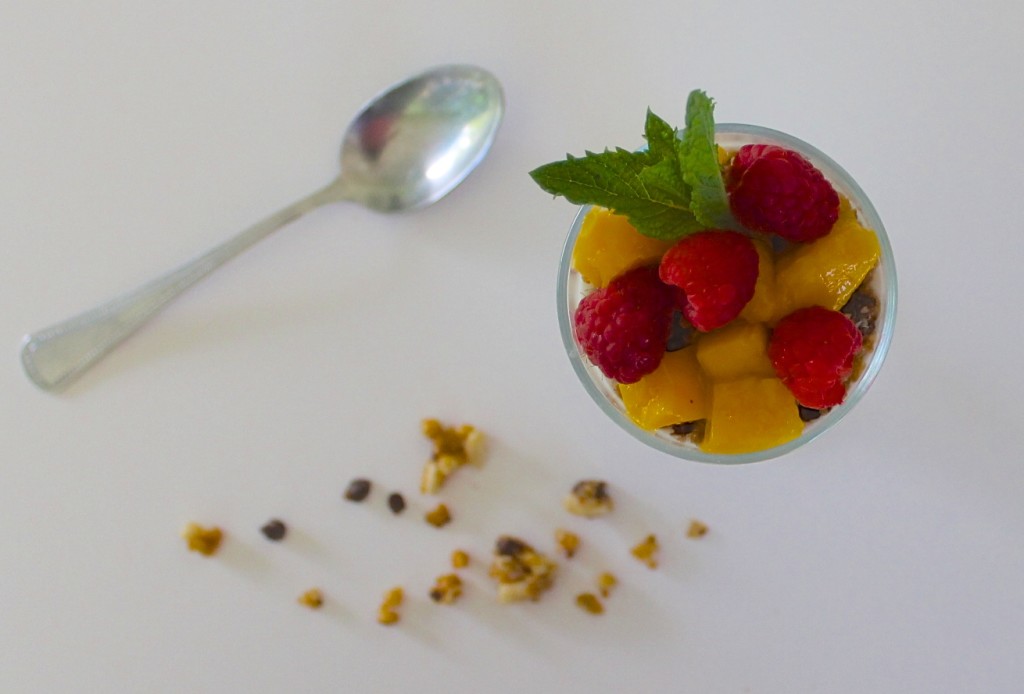 For this breakfast parfait I combined mangos, granola and raspberries with greek yogurt for a protein packed breakfast parfait. Mangos are not only delicious but are also filled with nutrients including vitamin C, vitamin A and vitamin B6 as well as containing potassium, magnesium and copper. Mangoes also have lots of fiber and because they contain glutamine acid which is an important protein for concentration and memory, something I really need as lately I've been having trouble focusing and remembering things.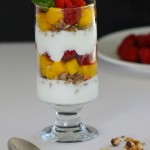 Healthy High Protein Mango Raspberry Parfait
Ingredients
1/2

cup

mango

cut into squares

1/2

cup

fresh raspberries

1

Vanilla Greek Yogurt

1/4

cup

granola

1

ounce

of peanuts chopped

about 12

Mint leaves for garnish
Instructions
Crumble the Quaker Chewy chocolate chip granola bar and mix with the nuts.

In a tall glass or cup layer the ingredients starting with a couple of tablespoons of the vanilla Yoplait® Greek 100 yogurt.

Add some granola and peanut mix.

Add a layer of mango and raspberries.

Repeat until you fill your glass.

Garnish with fresh mint leaves.
This is the first time that I combine mangos and raspberries and I am in love with this combination. The fresh and light taste of the raspberries balances the sweetness of the mango. If you haven't tried mangoes and raspberries you need to run to the supermarket and get some: it's a match made in heaven! The granola and nuts add a nice crunch that gives this parfait a lot of texture and depth.
This parfait would also make a perfect snack and it's the ideal after workout food because it's packed with protein and it's light yet filling.
What is your favorite healthy breakfast?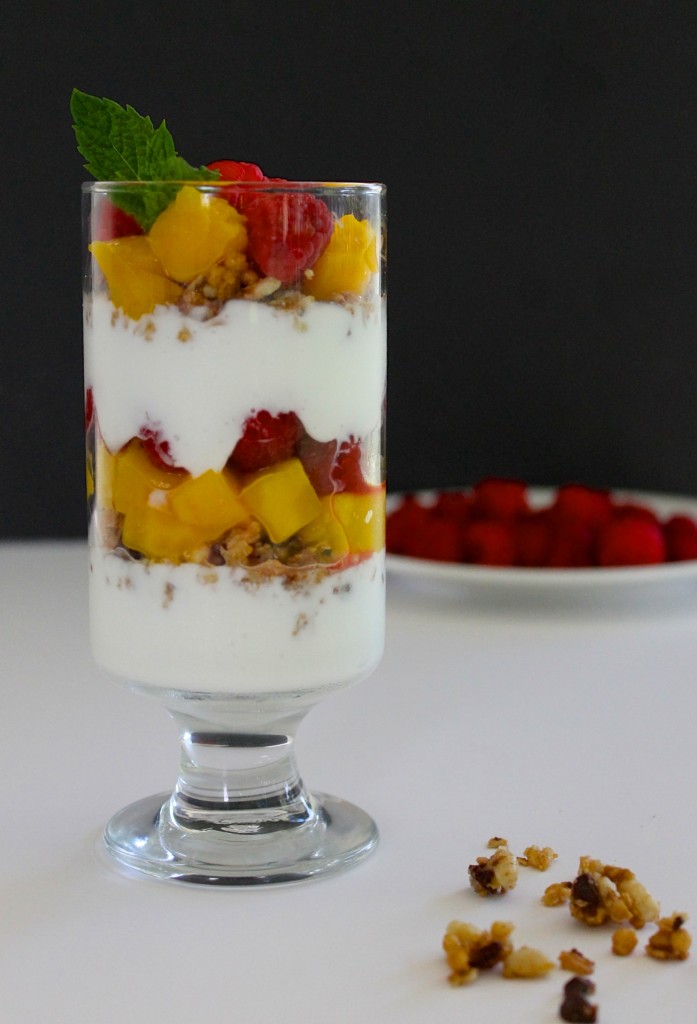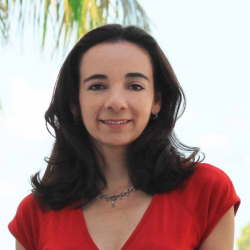 Latest posts by Paula Bendfeldt-Diaz
(see all)