This shop has been compensated by Collective Bias, Inc. and its advertiser. All opinions are mine alone. #PureLife35pk #CollectiveBias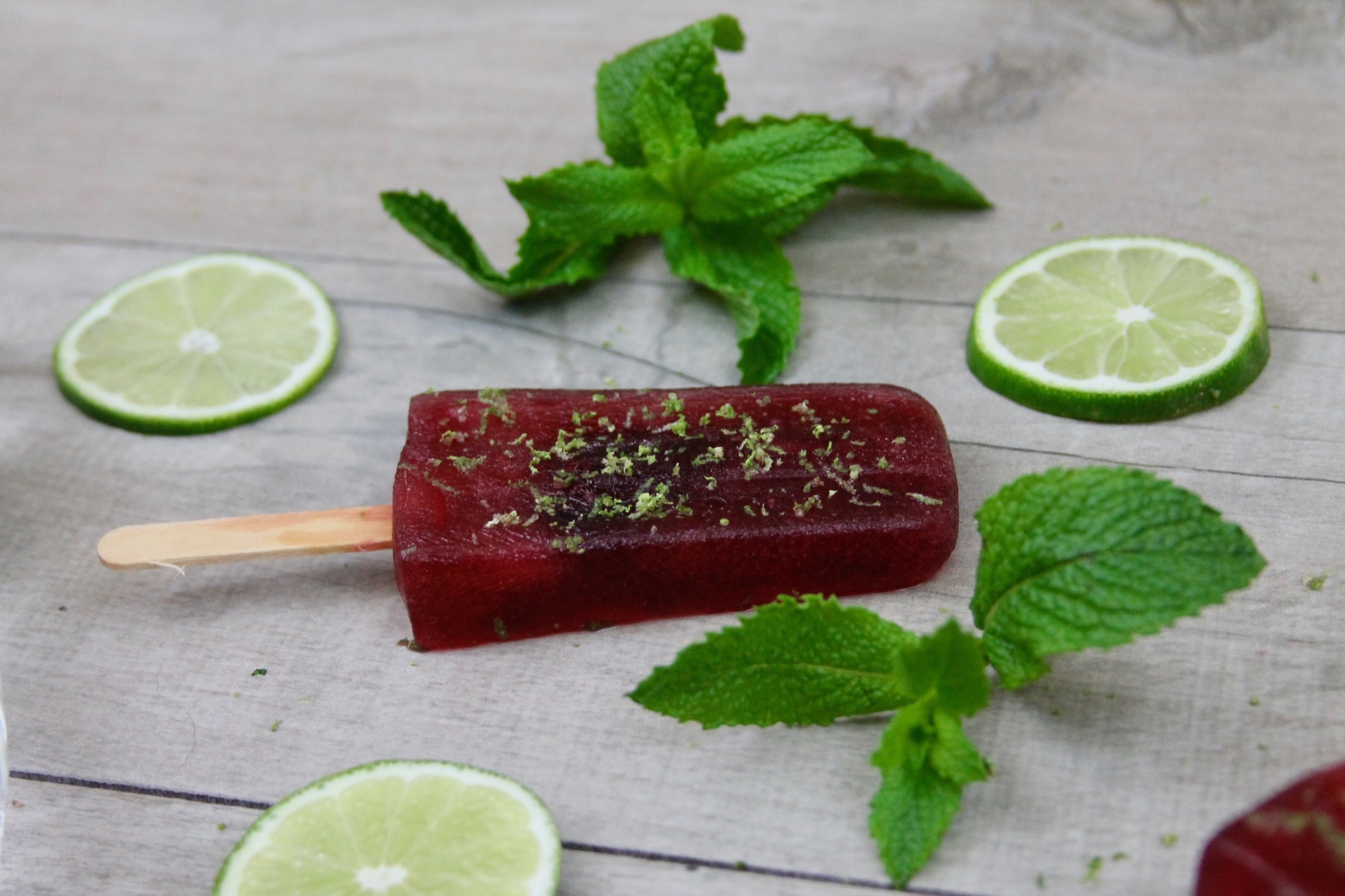 These hibiscus and lime agua fresca popsicles or paletas like we call them at home, are a delicious and easy to make sweet summer treat that will help keep you hydrated.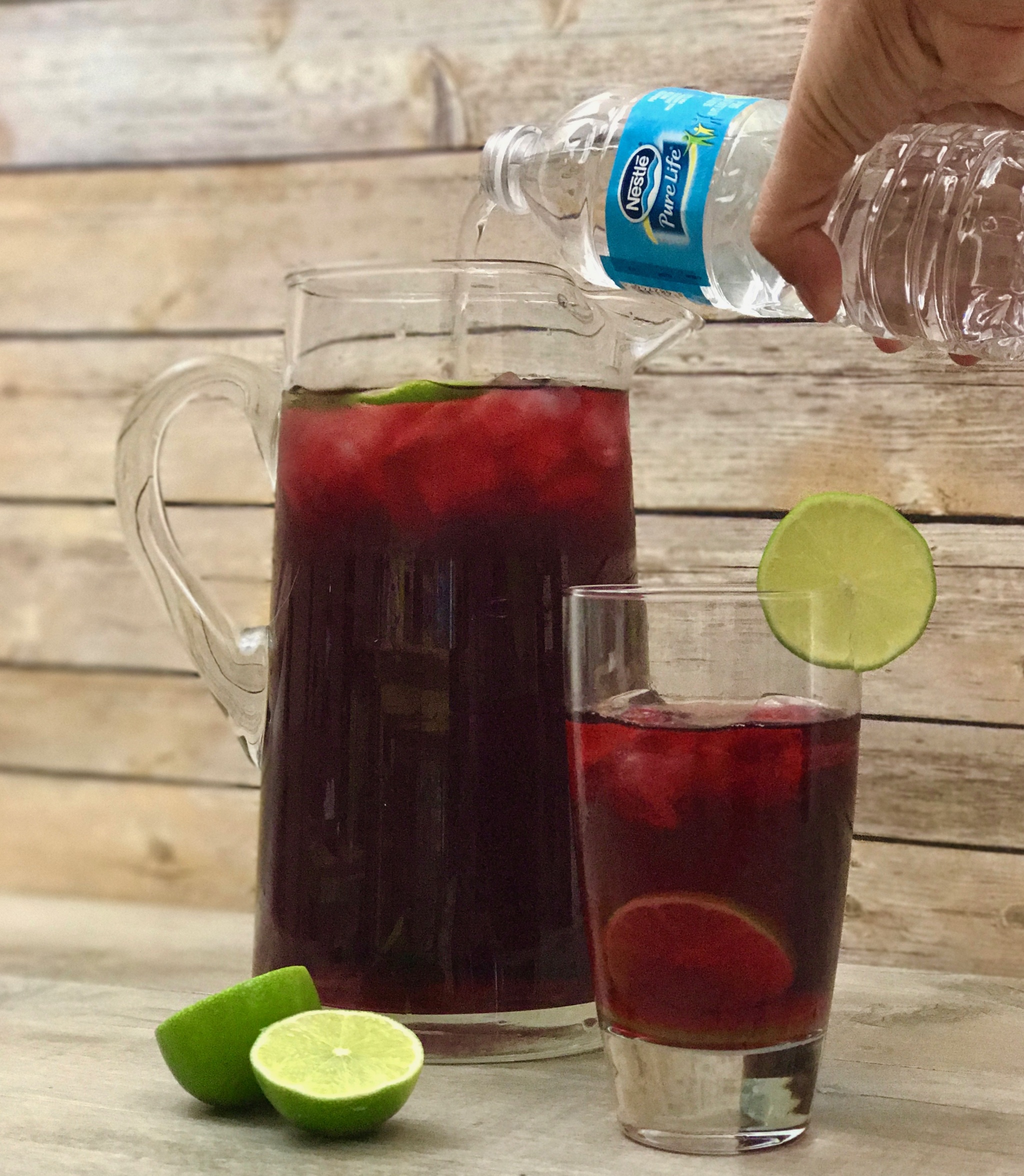 Rosa de Jamaica, agua fresca, or hibiscus iced tea was one of my favorite drinks growing up. It always brings back memories of warm summer days spent playing with my brothers and cousins outdoors.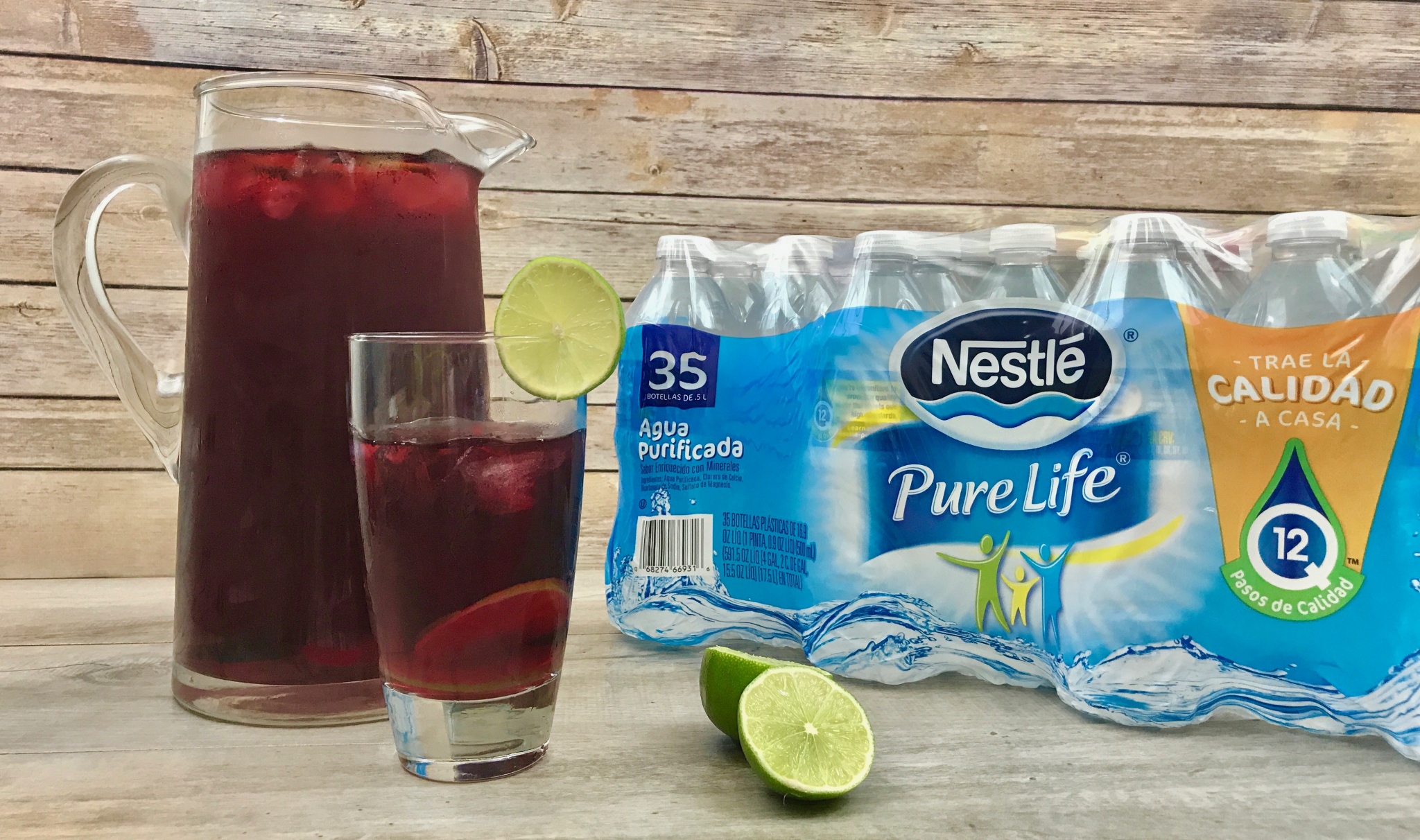 For this hibiscus limeade popsicle recipe I decided to combine the flavor of hibiscus with the tangy and refreshing flavor of limeade and I just love how these turned out! I made these with Nestlé® Pure Life® water.
As the weather heats up and we spend more time outdoors it's always important to stay hydrated. I always have Nestlé Pure Life water bottles at home so I can grab them anytime I go out and am excited about their new 35pk which gives you more water for the same prize.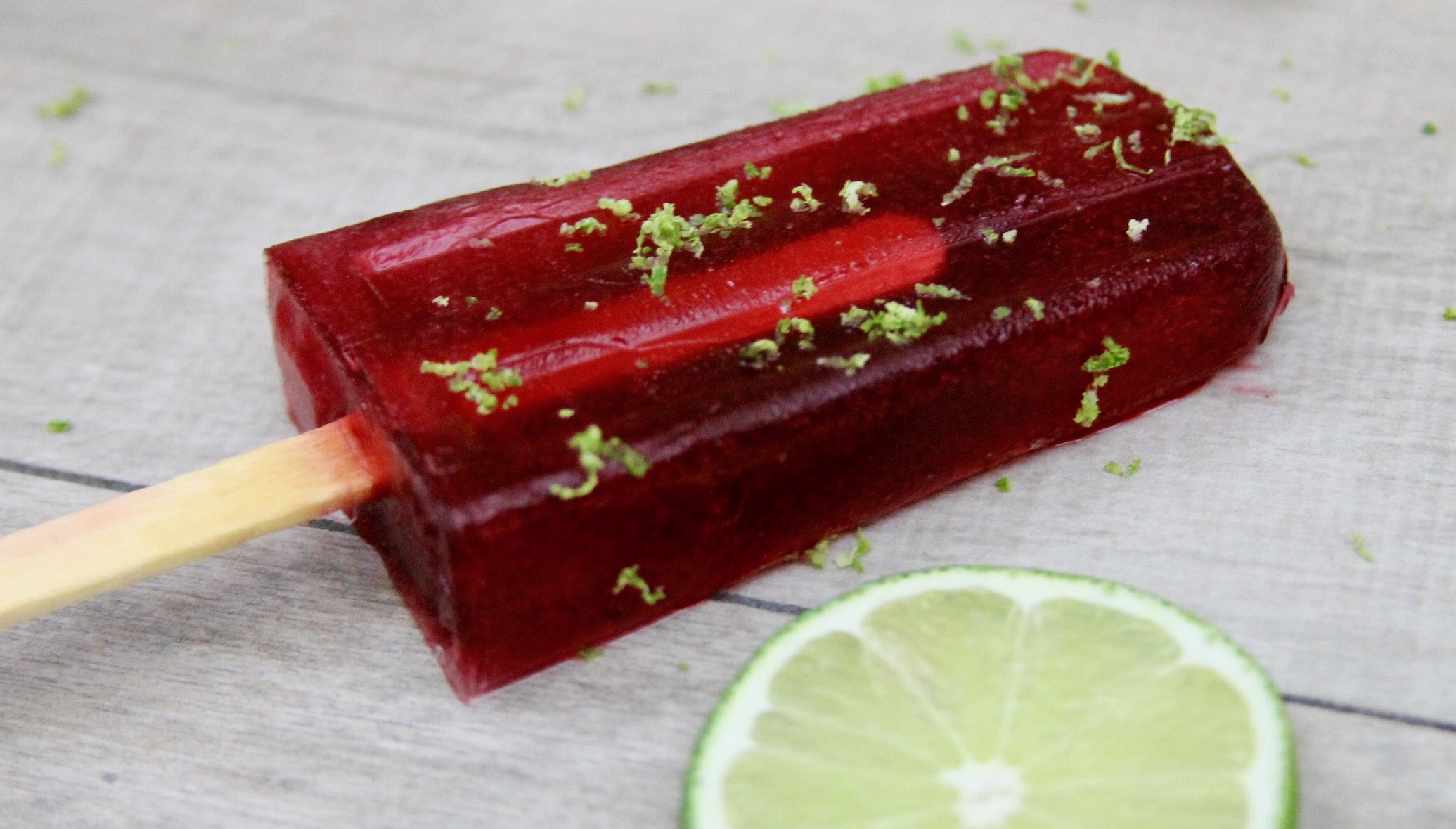 Hibiscus Limeade Popsicles Recipe
Ingredients:
1/2 cup hibiscus tea flowers
9 cups of Nestle Pure Life water
1 cup agave nectar
1/2 cup fresh lime juice
1 tablespoon lime zest
Instructions:
Add hibiscus flowers to 8 cups of water. Bring to a boil.
Remove from heat and let steep for 20 minutes.
Strain and let cool completely.
In a small saucepan, cook agave nectarand 1 cup water over medium heat. Stir constantly until for about 3 minutes.
Remove from heat and stir in lime zest and lime juice.
Cover and chill 1 hour.
Strain to remove lime zest.
In a large pitcher, combine lime syrup with hibiscus tea and stir well.
Taste and add more Nestle Pure Water if necessary.
Pour the hibiscus limeade into the popsicle molds.
Freeze for half an hour.
Remove from freezer, put the lid on the popsicle mold and place a wooden stick into each popsicle.
Freeze for at least 4 hours.
To unmold place molds water warm water (not hot) for 20­-30 seconds and the popsicles will slide right off.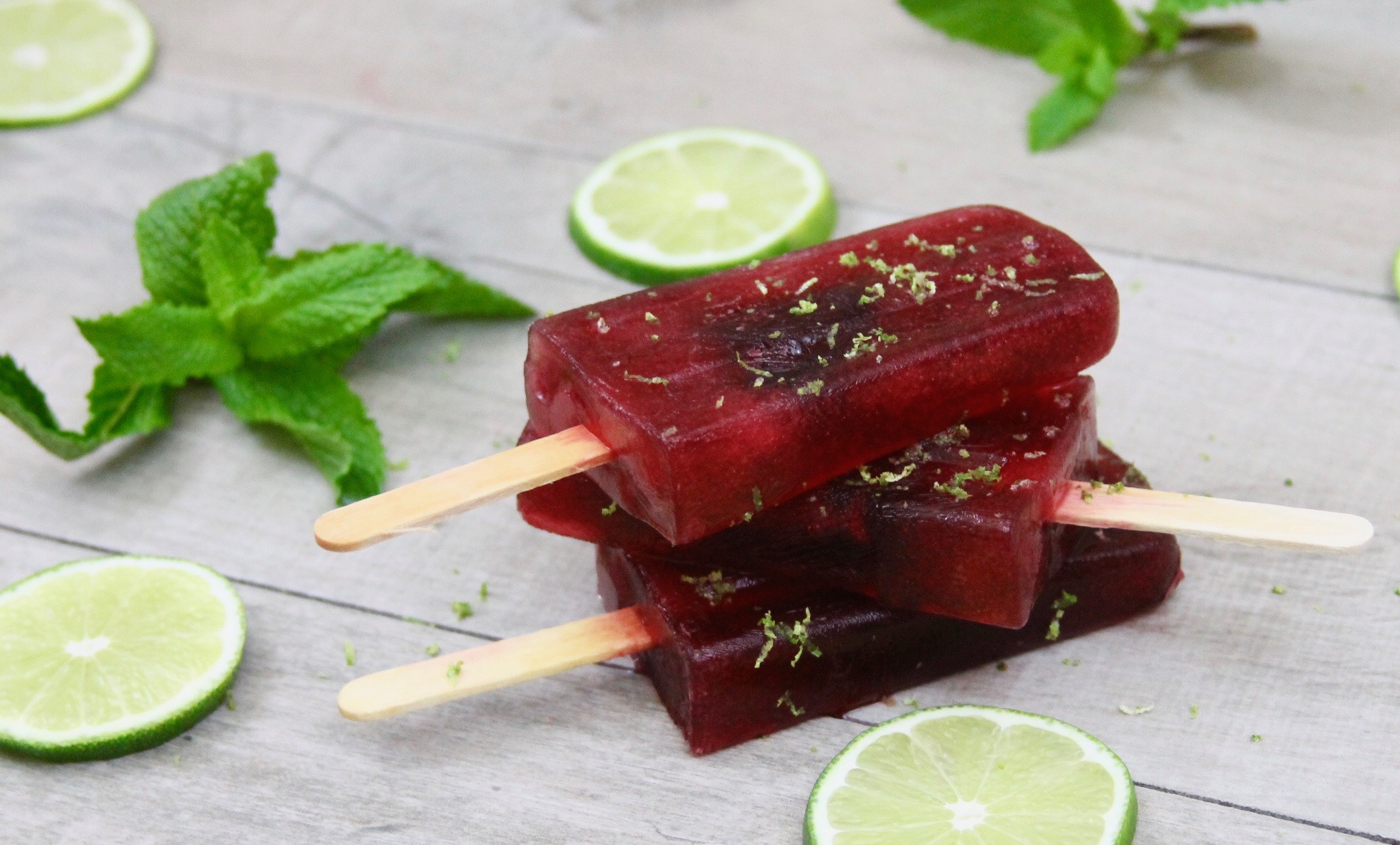 These hibiscus limeade popsicles are so refreshing and delicious and it's great to see the kids asking for popsicle after popsicles without me having to chase them down to have something to drink when we're outside. I also feel great about using Nestle Pure Life water to make this as every drop in every bottle of Nestle Pure Life is filtered through a 12-step quality process and it always tastes grate because the water has been enhanced with a unique blend of minerals.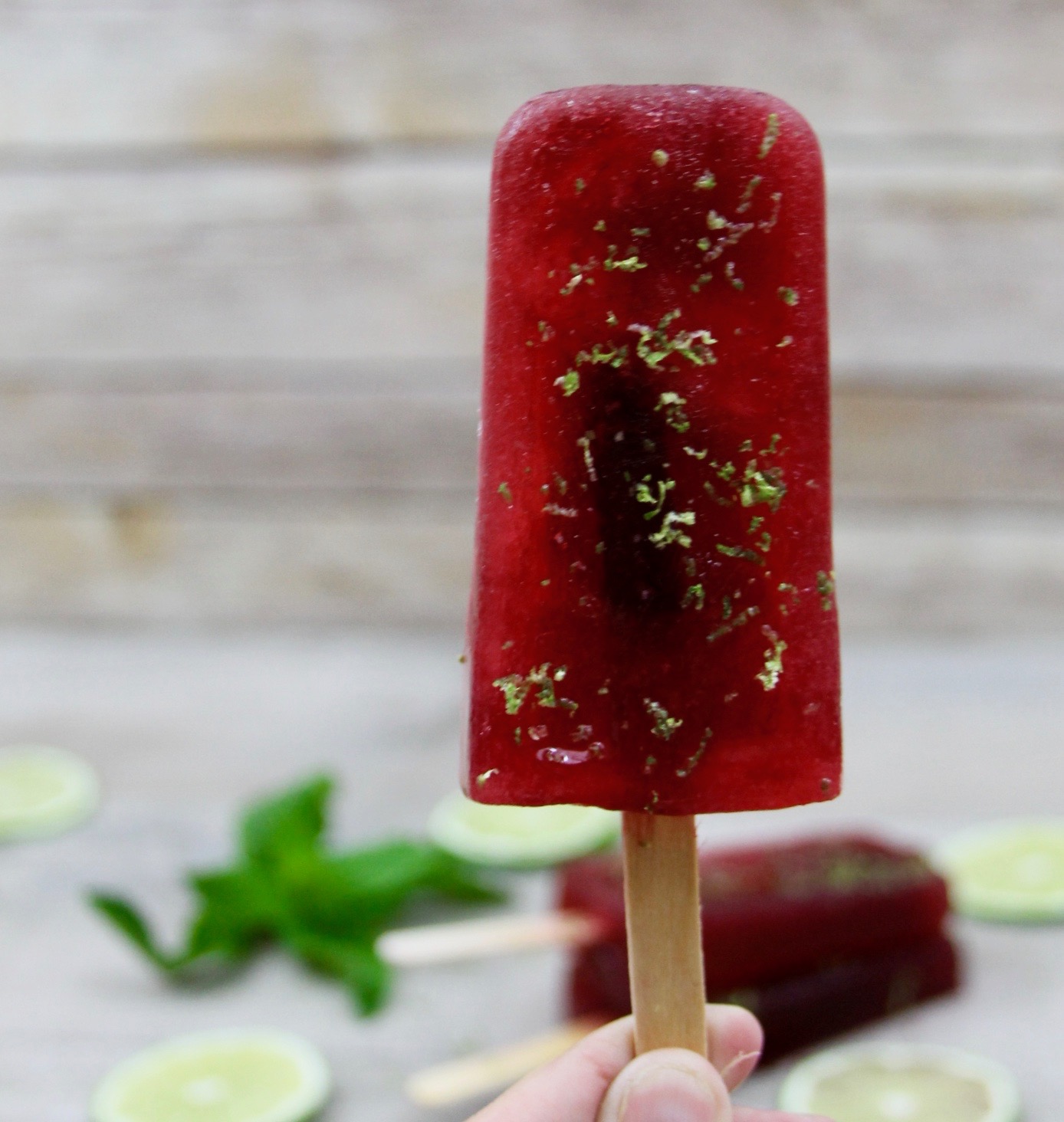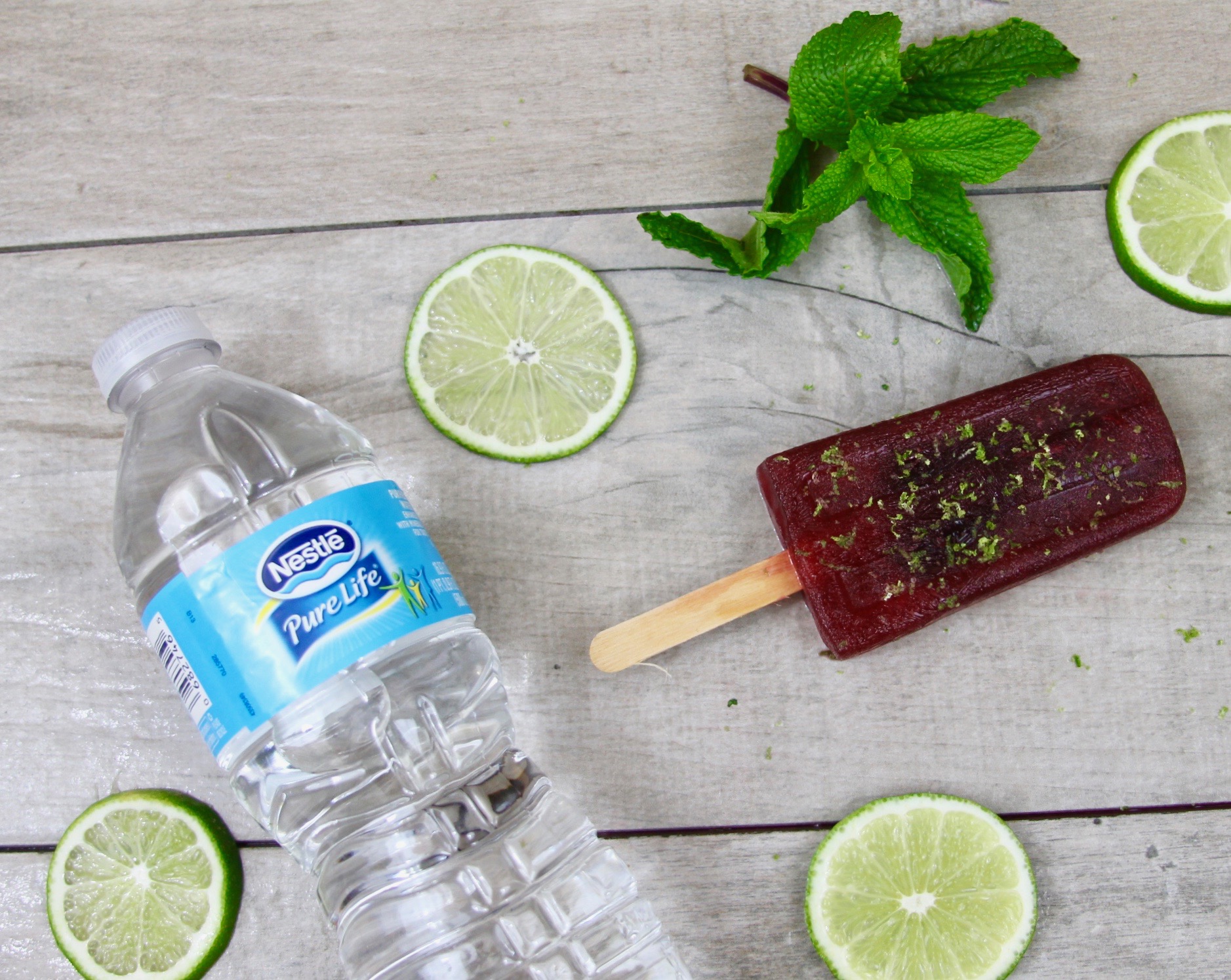 I got the new Nestle Pure Life 35pk at my local Walmart. The 35pk is such a great value because I'm getting 3 more bottles for the same price as the old 32 pack! Be on the lookout for this refreshed packaging from Nestle this upcoming May at a store near you! You can find Nestle products at Walmart online, but make sure to visit the store for the 35 pk! If the 35-pack of Nestle Pure Life is not available in your local Walmart, please ask a store manager about getting the product in your area.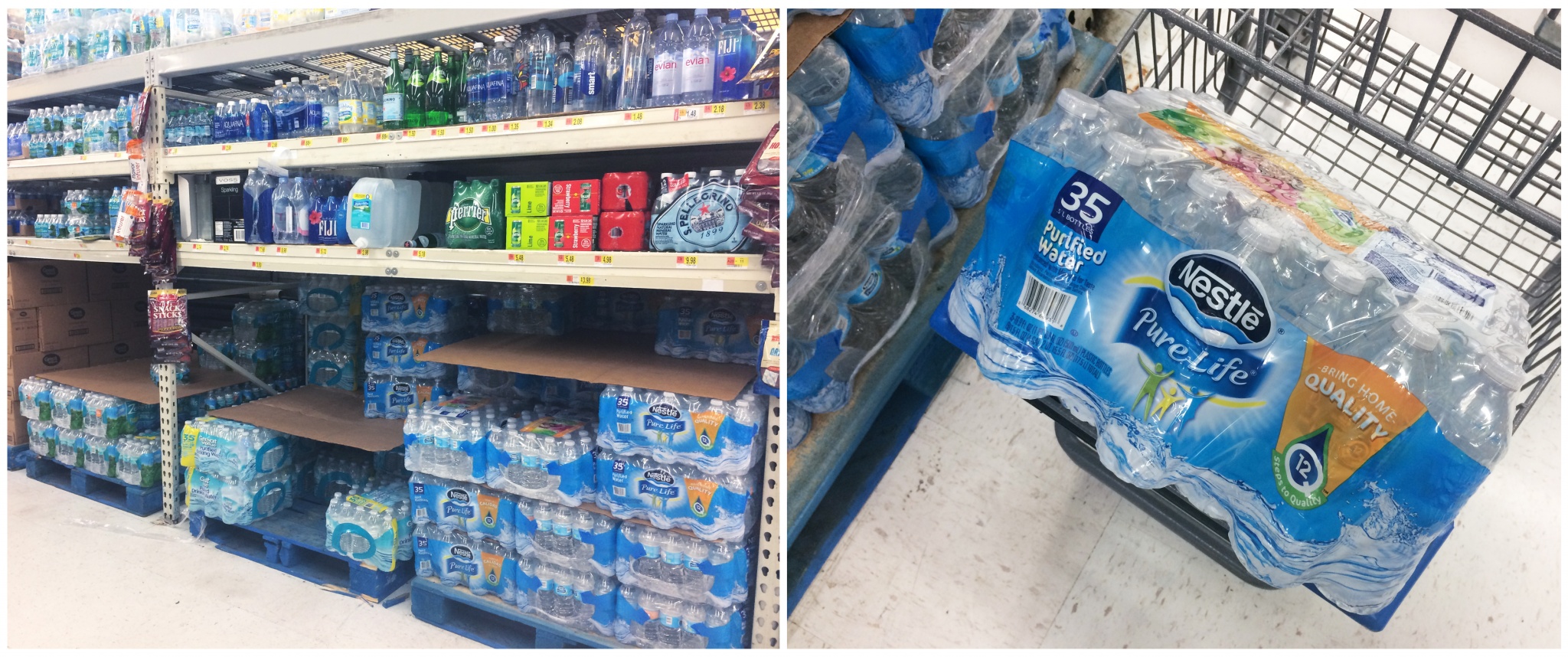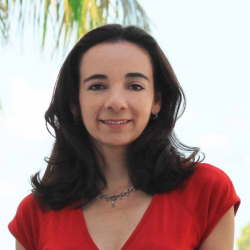 Latest posts by Paula Bendfeldt-Diaz
(see all)