This spicy pasta salad is filled with bold flavor and fresh ingredients. Combining pasta, black beans, corn, tomato and fresh avocado with a creamy spicy dressing this summer pasta salad is sure to become your favorite summer dish.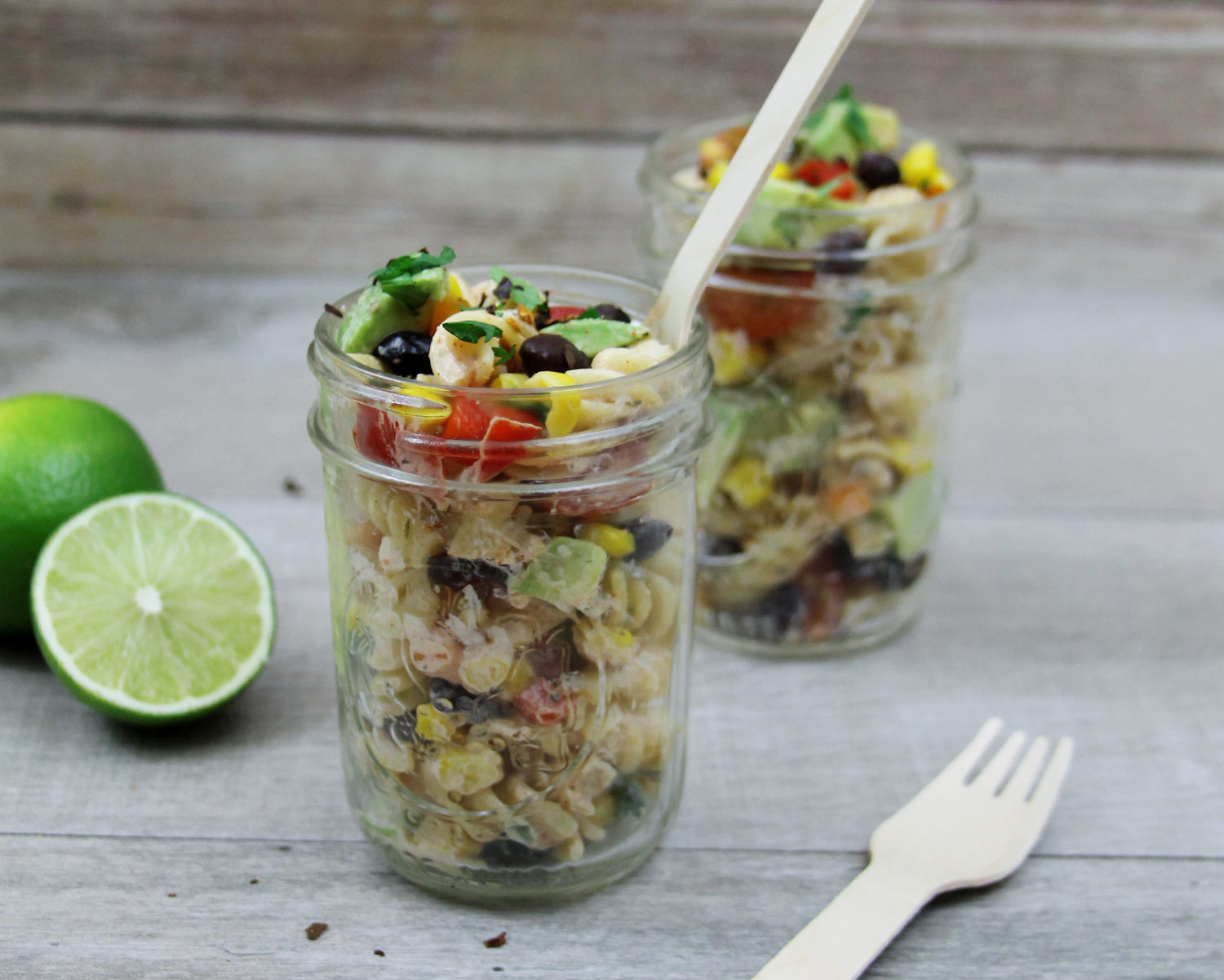 For this easy on the go recipe, I used the El Yucateco® Caribbean Habanero sauce with a perfect blend of yellow habanero peppers and fresh carrots, its slightly sweet flavor and mild heat make it perfect to make the dressing for this pasta salad adding lots of flavor and just the right amount of heat. But you can use any Habanero hot sauce.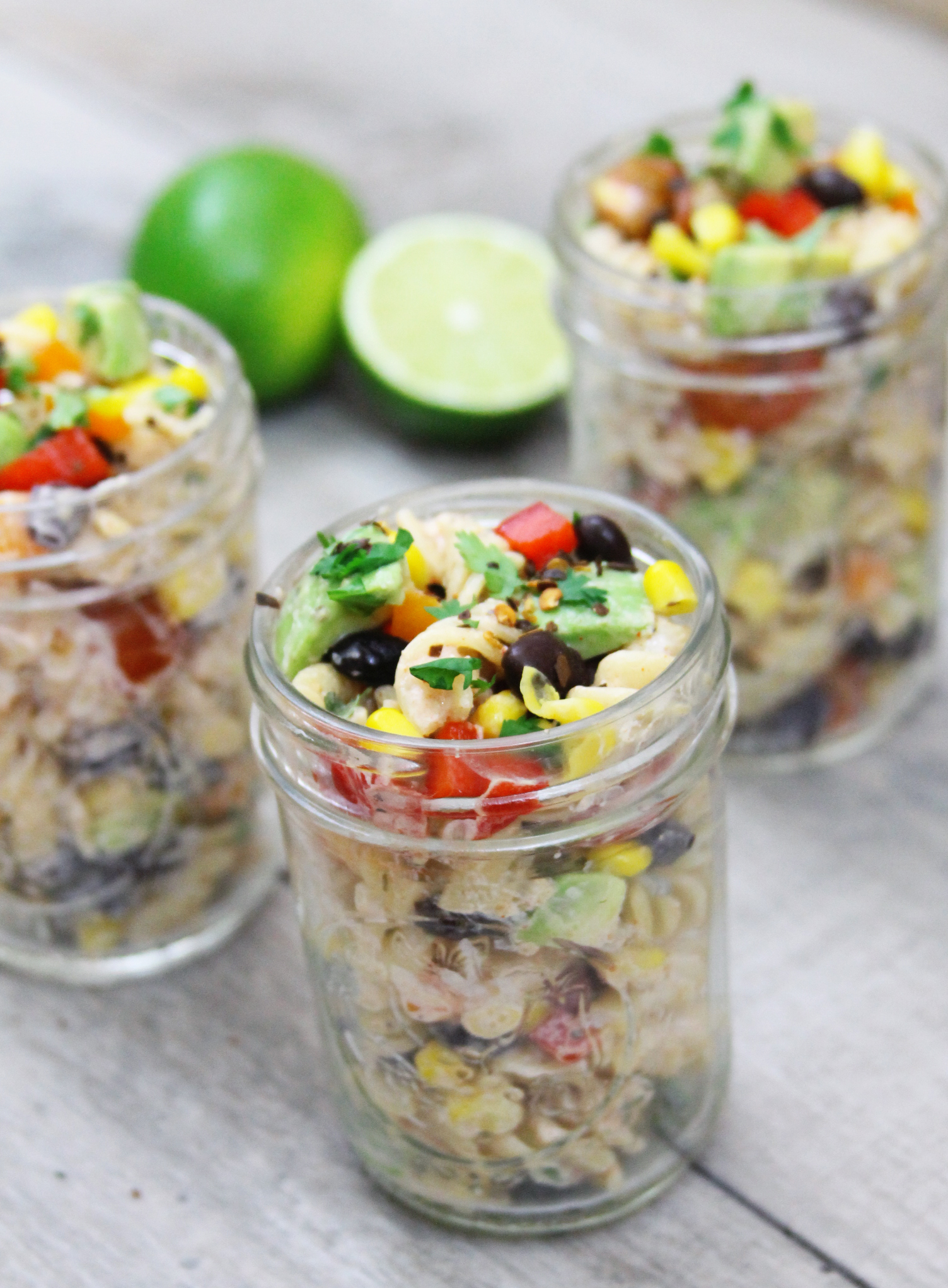 Spicy Habanero Southwest Pasta Salad
Ingredients
1 8 ounce package pasta
1 15 ounce can of black beans, rinsed and drained
1 cup sweet corn
grape tomatoes quartered
¼ cup diced sweet peppers (green, yellow, orange, red)
1/4 cup fresh diced cilantro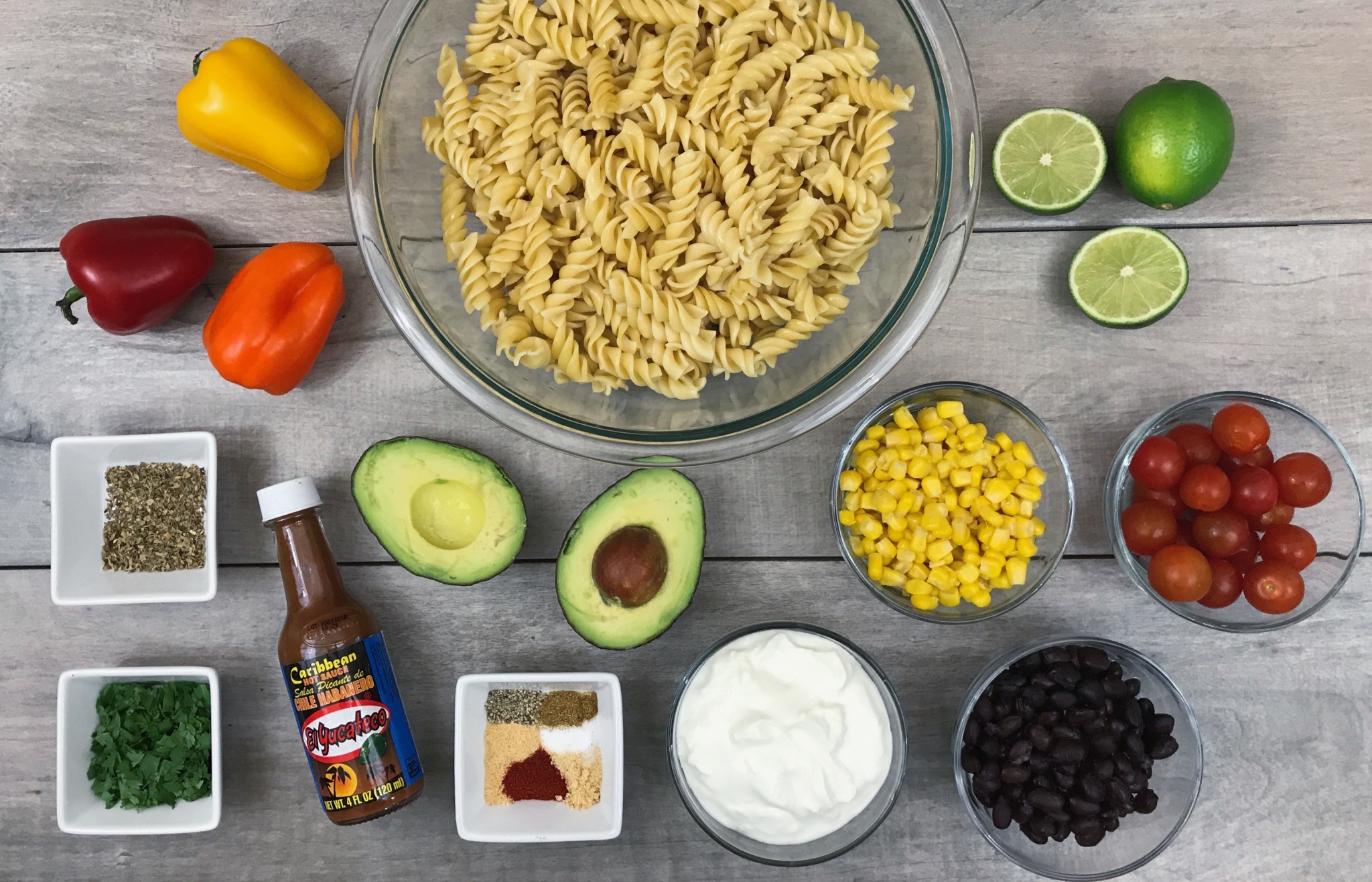 Creamy Habanero Dressing
3/4 cup nonfat plain Greek yogurt
2 tablespoons El Yucateco Habanero hot sauce (or your favorite habanero hot sauce)
1-2 tablespoons fresh lime juice, plus more to taste
1/2 teaspoon cumin
1/2 teaspoon dried oregano
1/8 teaspoon paprika
1/8 teaspoon onion powder
1/8 teaspoon garlic powder
Freshly ground salt and pepper, to taste
Garnish
Diced avocado
Fresh cilantro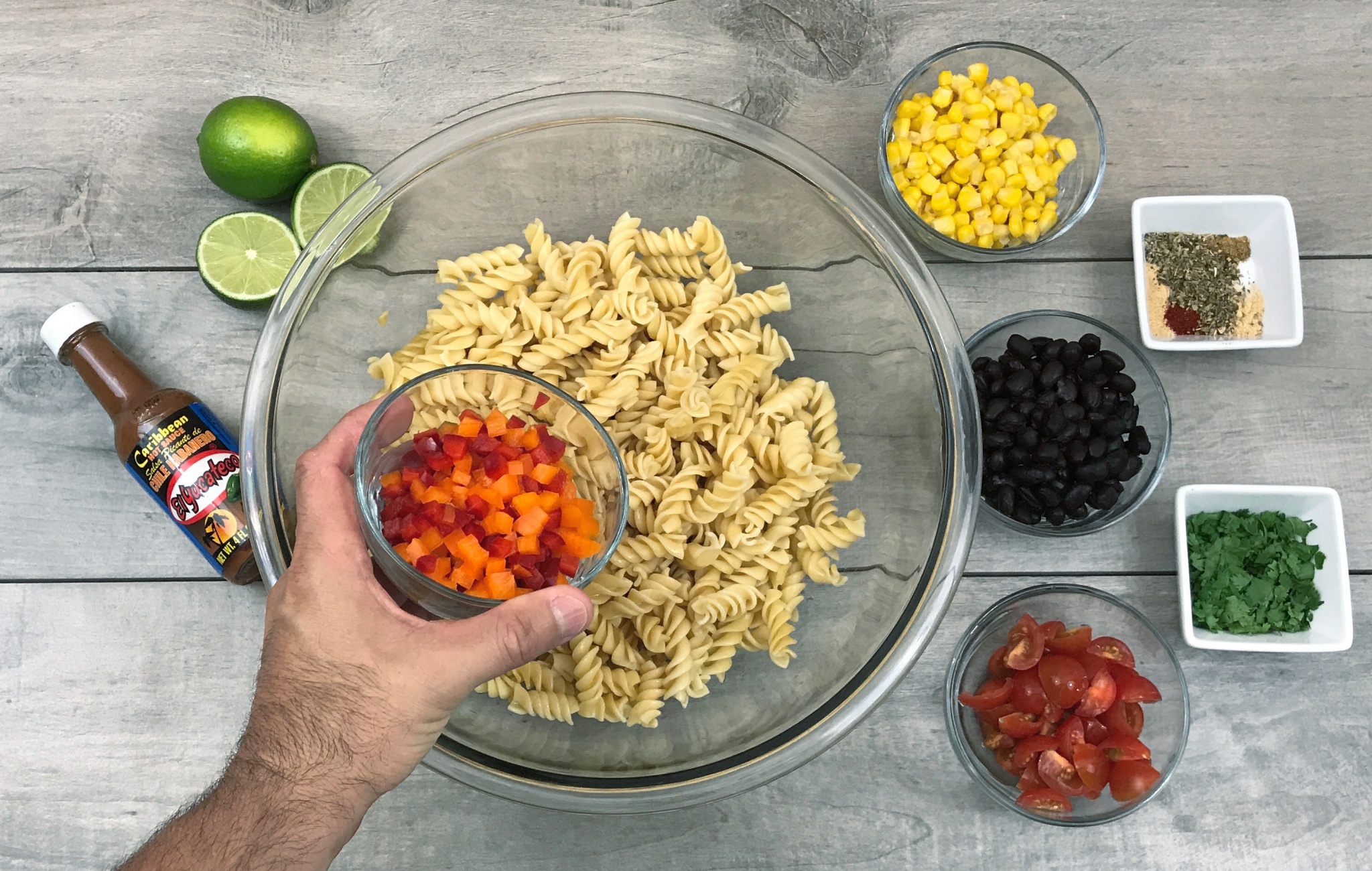 • Cook pasta according to directions on package. Transfer to a strainer and rinse with cool water then transfer to a large bowl.
• Add black beans, corn, tomatoes, sweet peppers and cilantro and gently stir to combine all of the ingredients.
• In a separate bowl combine the greek yogurt, lime juice, El Yucateco® Caribbean Sauce cumin, oregano, paprika, onion powder and garlic powder. Mix until well combined.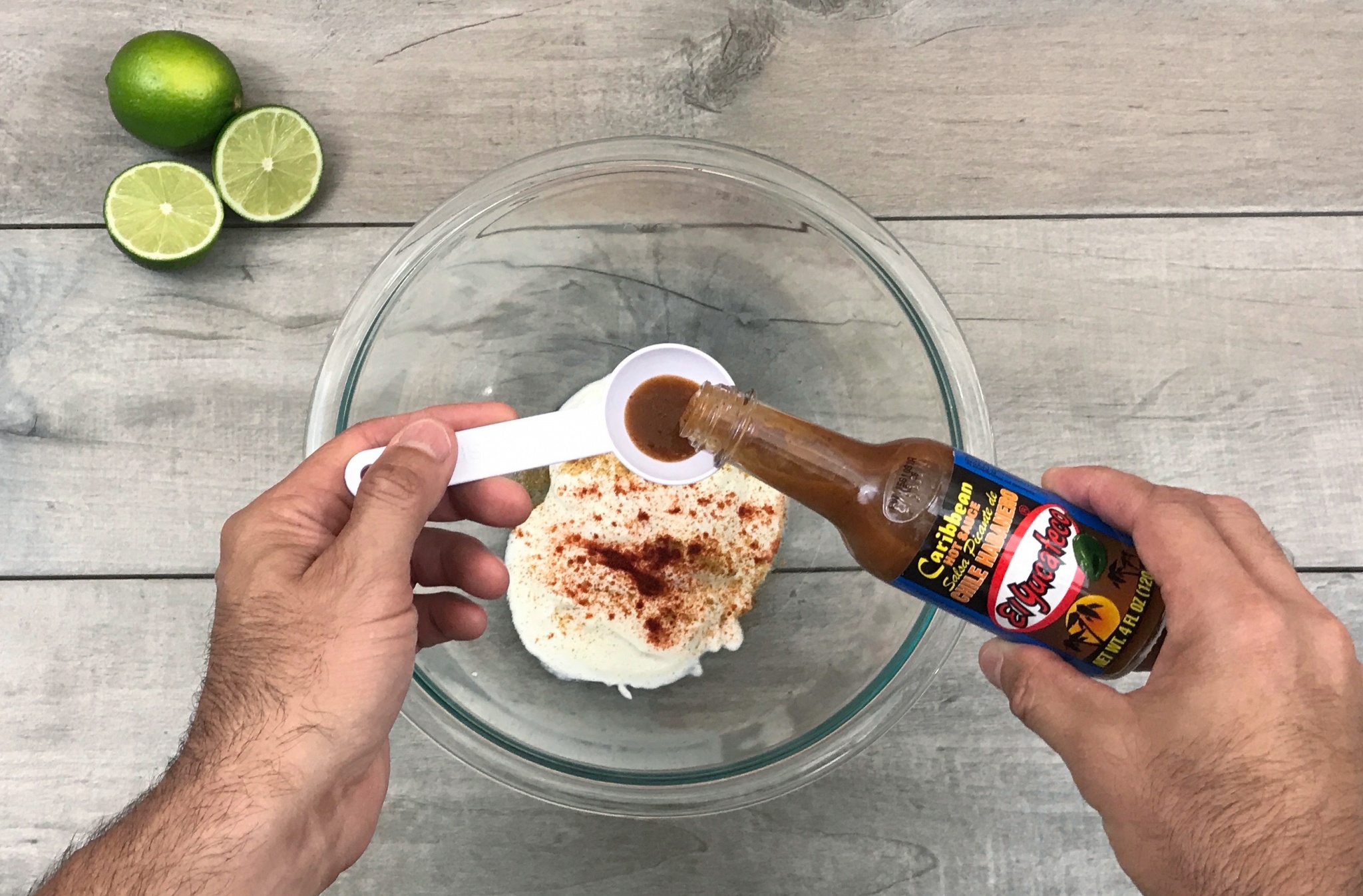 • Add dressing to pasta and stir well to combine and coat all of the pasta.
• Cover and refrigerate for an hour, then serve cold.
• Can be made up to one day ahead of time, just give it a stir before serving.
• Garnish with avocado, extra cilantro or green onions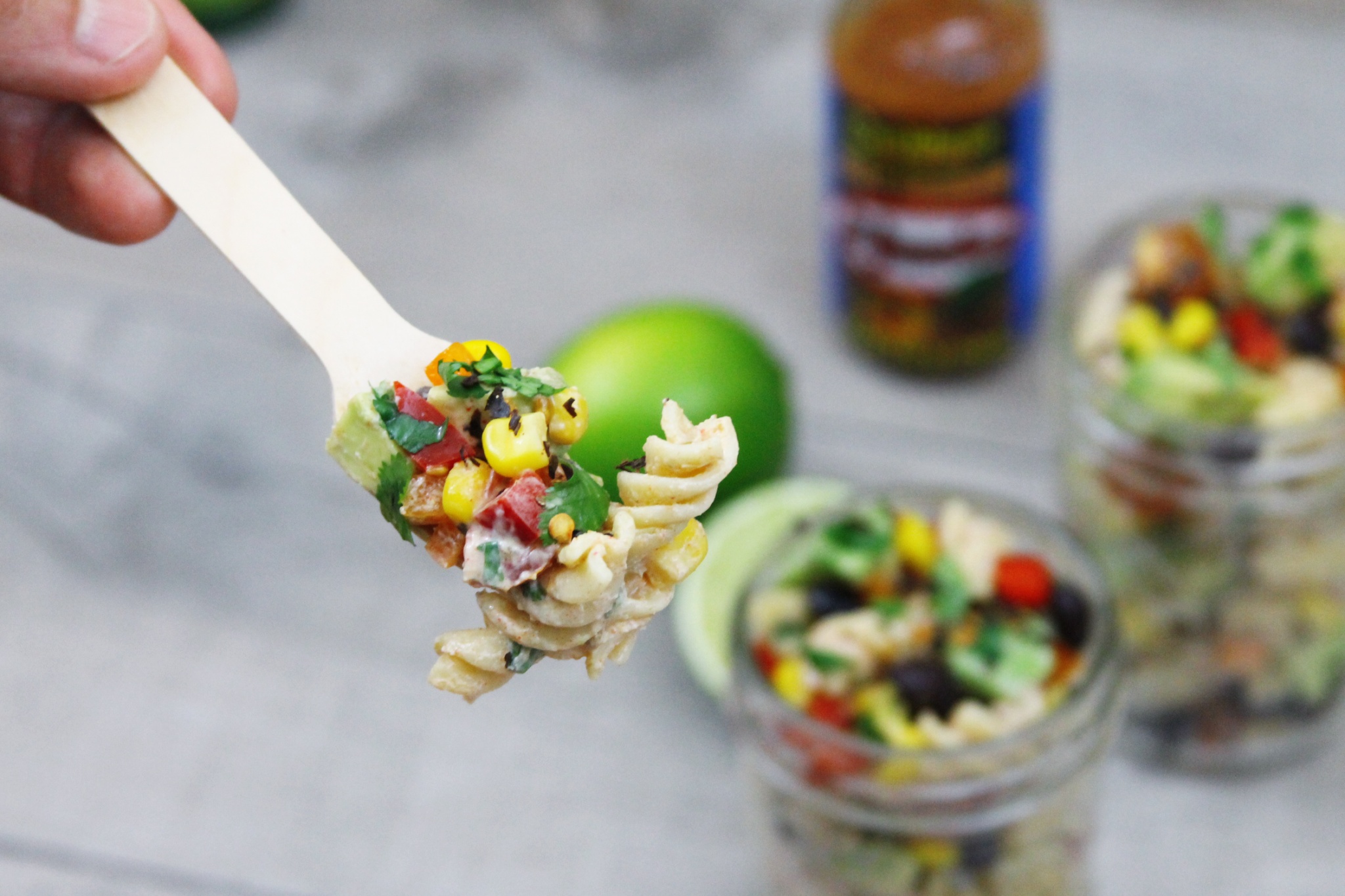 Latest posts by Cesar Diaz
(see all)