Disclosure: This is a sponsored post, I am a blogger in partnership with Niche Parent Network & Conference. However all opinions are my own.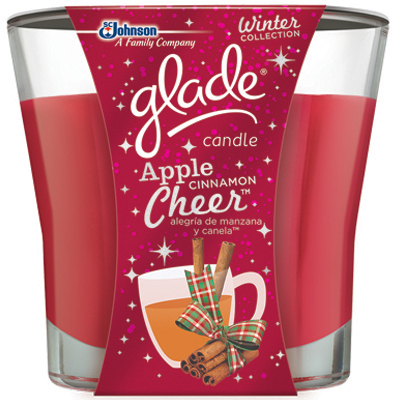 For me the holidays always bring childhood memories of family gathered to celebrate, of apple pie and tree trimming and a big part of those memories are tied to holiday scents. Shopping at Kmart last week I ran into these festive candles by Glade and just had to buy a few.  I hadn't really gotten into the holiday mood yet but as soon as I lighted the Apple Cinnamon Cheer candle the room was filled with the sweet and crisp aroma of apples and cinnamon and all of those wonderful memories of sitting next to the tree with a cup of warm poncho in my hand while listening to Christmas music  came rushing back and all of a sudden I was feeling nostalgic, happy and all warm inside.  Nothing can evoke those memories more vividly than scents and being so far from my family this holiday season and missing Guatemala so much it was wonderful to be transported back home by these memories.
This year's Glade® Winter Collection features four limited editions fragrances.
Sparkling Spruce™ – Gather 'round – it's time! The crisp fragrance of fresh-cut pine is pure holiday magic at any age, evoking the wide-eyed wonder of a thousand twinkling lights.
Apple Cinnamon Cheer™ –  Brrrr! Wrap those snowy mittens around a mug of steaming cider, and let the fragrance of red apples and spice warm you from head to toe.
Pure Vanilla Joy – Nothing says holidays like a fresh-baked batch of frosted cookies. Let the uplifting scent of pure, creamy vanilla keep you in the spirit all season long.
Frosted Berry Kiss – Holiday magic is in the air! With ripe red berries and fresh green garlands, this festive fragrance captures the excitement of a kiss under the mistletoe.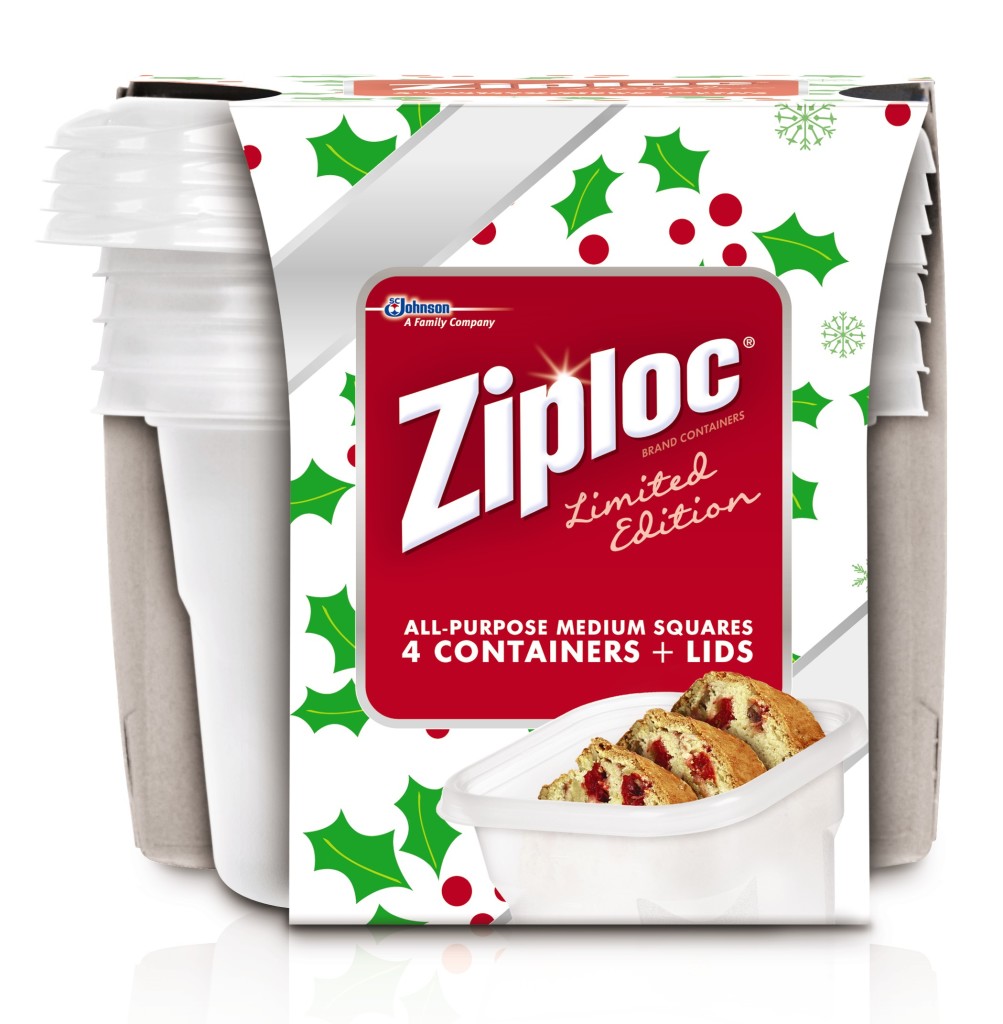 As a child I used to make Christmas cookies every year with my nana.  I could not wait to get back from school and we would spend two or three afternoons making cookies and then I would gift them to aunts, uncles and friends.  One year we even made cookies for all of my dad's employees and my brother and I brought them to the office and handed them to everyone.  I remember feeling so proud that we where in charge of the office holiday gifts that year.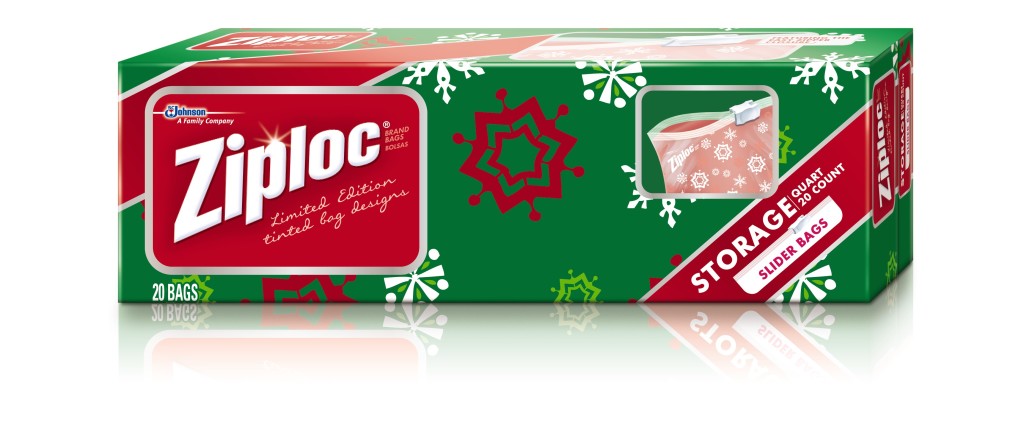 Now I make cookies with my children and we always include a home made treats and sweets with the gifts we give to teachers and grandparent.  I am loving the new Ziploc® brand Holiday Collection with their colorful limited edition holiday designs these bags and containers are perfect to fill up with cookies or to put the cute crafts the kid make for our family inside.  These holiday bags and containers also add a festive touch to everything from school snacks to the office sandwich  .
At Kmart, SYWR Members get a $5 coupon to spend on groceries, health or beauty with a $15 or more purchase of select Glade® or Ziploc® Holiday collection products. In addition, 0ver $12 of additional savings can be found on Kmart.com for Glade® and Ziploc® holiday collection products.  Get all of your savings at the Kmart website HERE.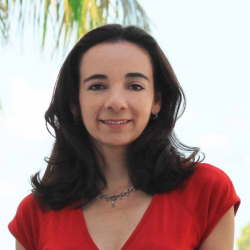 Latest posts by Paula Bendfeldt-Diaz
(see all)