This post is also available in: Español
Filing your own taxes can save you time and money. It can also be an easy and rewarding experience. I'm excited to be partnering with TurboTax this tax season to share my best tips for how to file your own taxes even if it's your first time.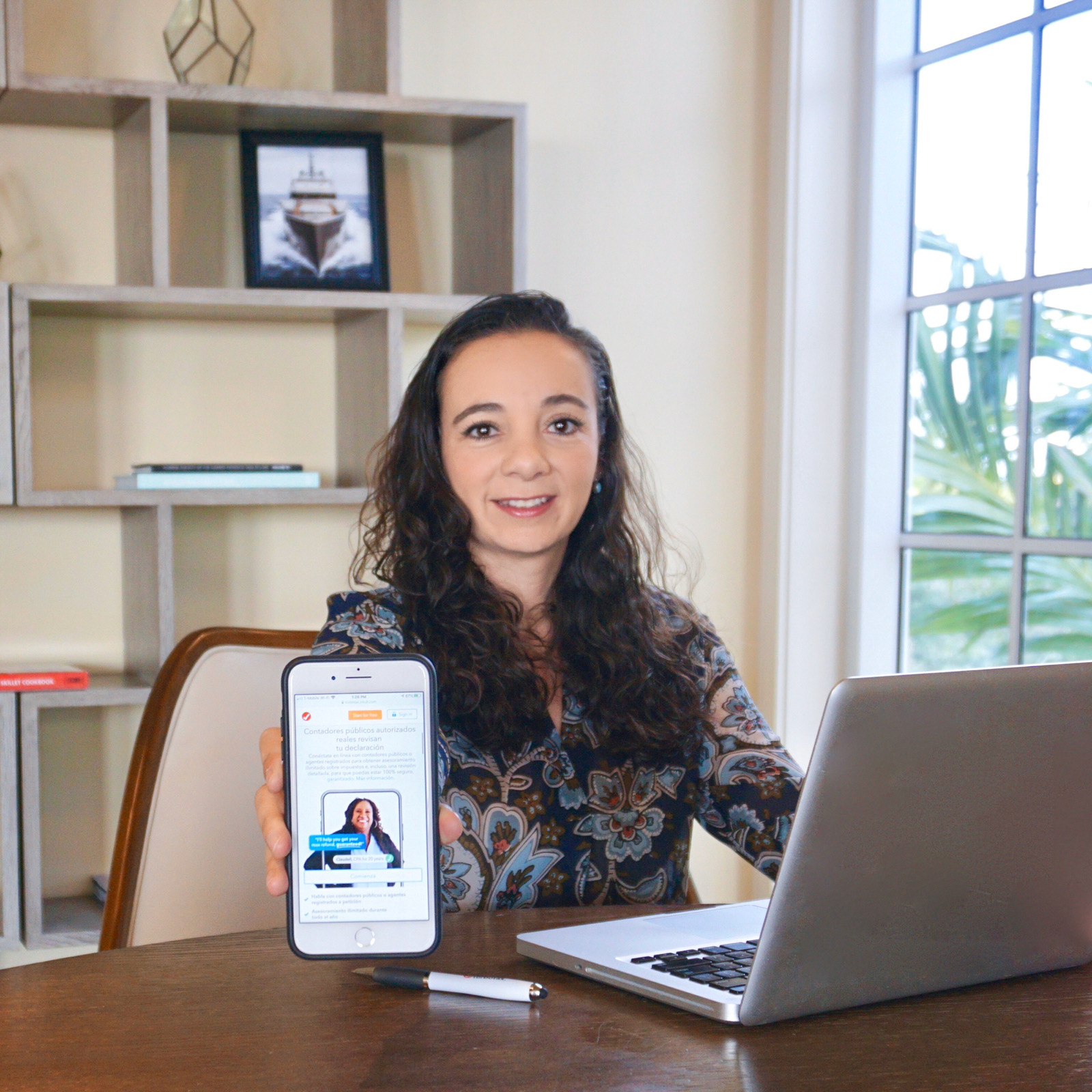 I will try to address any concerns that people have about filing their own taxes and share why I think that TurboTax is the best tax filing software for e-filing your taxes.
Filing your own taxes is easier than you think.
To be completely honest the hardest part about filing my own taxes was getting over my fears. Even though I pride myself in being able to tackle new challenges and learn new things I didn't think I could do my own taxes. I think this fear was in great part due to a lot of myths about doing your own taxes, most of which are not true.
Filing my own taxes was not only easy, even though I am self-employed and have complex tax returns but it also helped me take control of my finances. Getting a more in-depth look into my finances also helped me to make better financial decisions which in the long run helped me save more money and make more money.
Everyone can file their own taxes
Whether you have simple taxes or are self-employed and have complex taxes like me filing your own taxes will not only save you time and money, it's also a rewarding and empowering experience. After years of filing my taxes with a CPA was introduced to TurboTax and it was a real game-changer.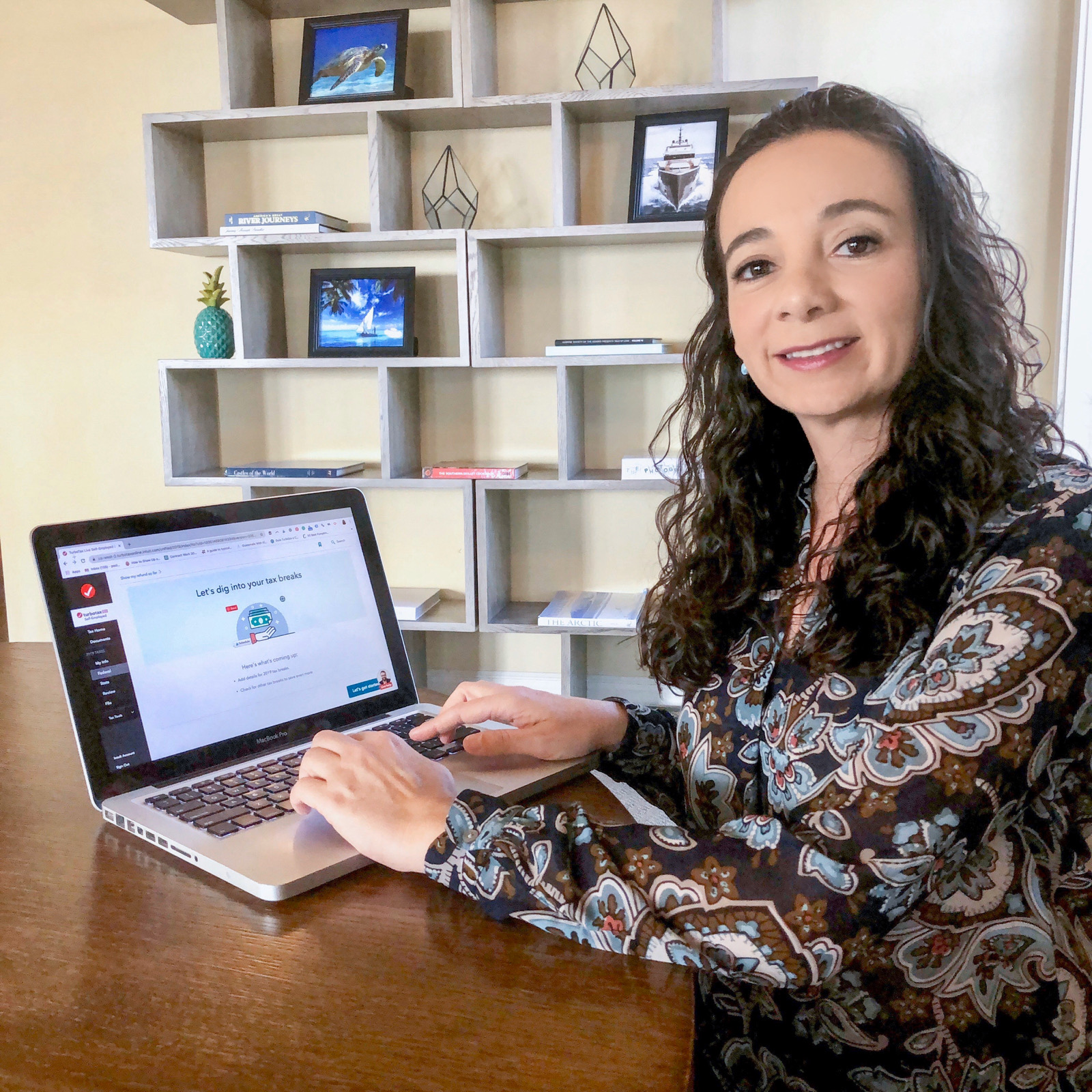 By answering simple questions TurboTax will recommend the best service for you. I chose TurboTax Live which gives me the option to connect live to a CPA from my computer to answer those more complex tax questions and get my taxes reviewed, without needing to leave the comfort of my own home!. This really gave me peace of mind and motivated me to dive right into my taxes and get them done!
What you need to file your own taxes.
No matter how you're filing your taxes you will need to have a few documents on hand. Some of the most important ones include:
W2: If you worked as a full time or part-time employee you will receive a w-2 from your employer. This form shows the total amount of money you made from this employer in the past year and how much money was deducted to pay for taxes, Social Security and Medicare.
1099's: if you are self-employed, a freelancer or have a side-gig and earned over $600 for any work you should receive a 1099 from your client. This form shows the amount of money you made from this freelance job. Unlike a W-2, no money is deducted to pay for taxes on your 1099 forms.
Records for other income: If you made any income aside from your full time or part-time salary and did not receive a 1099 you will still need to report it. This includes income from any freelance work or side-gig even if you earned less than $600. So make sure you keep any invoices and receipts you have given your clients for any work or sales you made. I use Quickbooks Self-Employed which makes keeping tabs of all the money I earned really easy and it also lets me import the information into the TurboTax software when it's time to declare my taxes.
1098: If you paid any interest on your student loans you will receive a 1098 form from your lender. This form states how much interest you paid on your student loan in the past year.
Receipts for any deductible expenses: If you are self-employed or have a side hustle you can deduct expenses and assets related to your work so it's important to have all of those receipts on hand. If you work from home and use your car for work purposes these expenses may include home office deductions and mileage.
The best tax software for filing your own taxes.
Once you have made the decision to file your own taxes and have all of your documents ready it's time to choose a tax filing software. For me, the key to filing my taxes correctly and with full confidence in getting my best refund was relying on TurboTax. I love that TurboTax has many different options to fit everyone's needs and budget. From filing your taxes for free if you have simple tax returns with TurboTax Free Edition to having the option to get all of your questions answered by a live tax expert when you use TurboTax Live, there's something for everyone.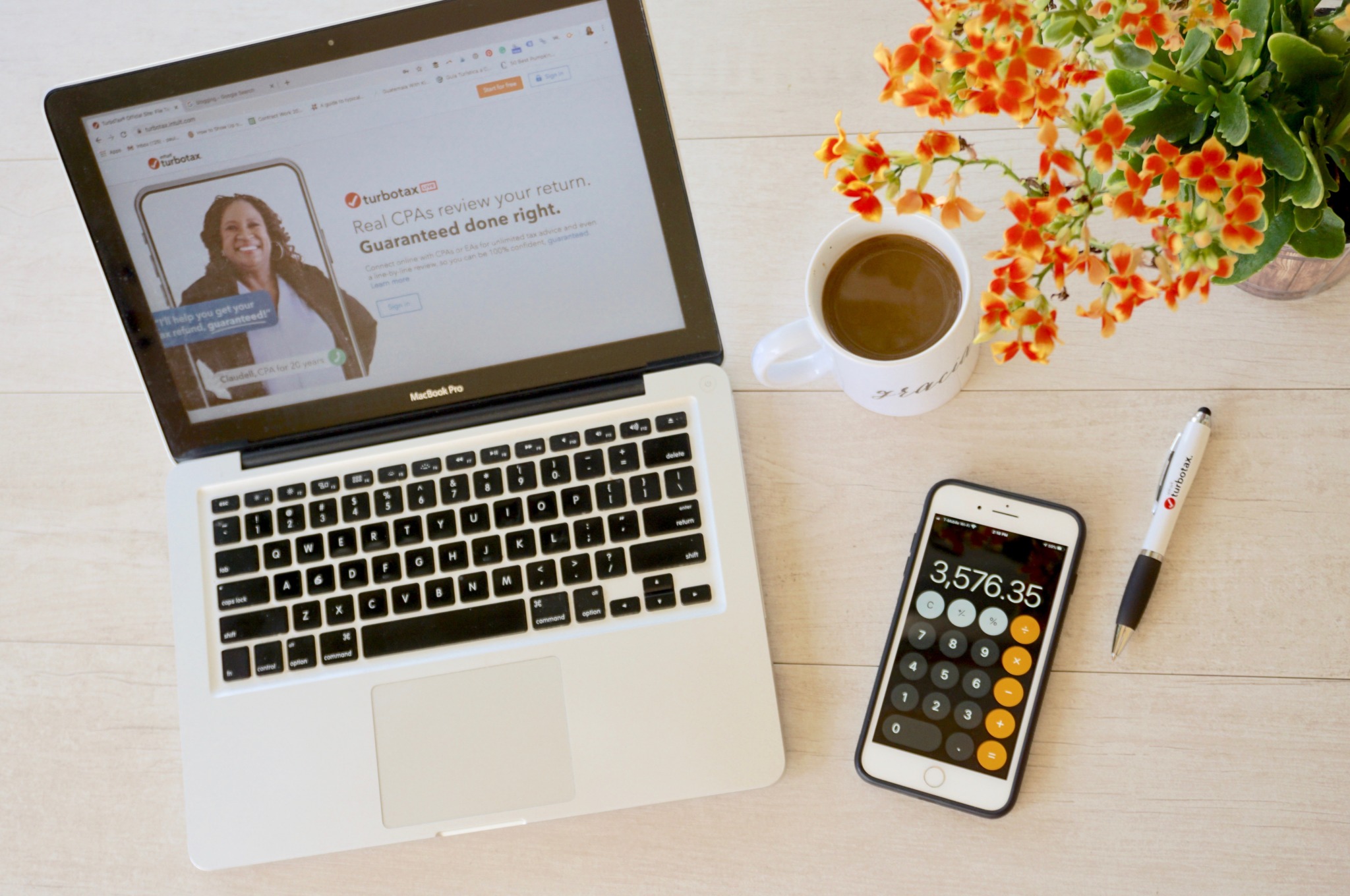 An easy process with TurboTax
Having someone to guide you through the process is important when you're filing your own taxes for the first time. TurboTax coaches you step-by-step to help get your taxes done right. Just answer simple questions about your life, like "Do you have kids?", "Did you buy a house?" and TurboTax will find every tax credit and deduction you qualify for so you can be confident you are getting every dollar you deserve.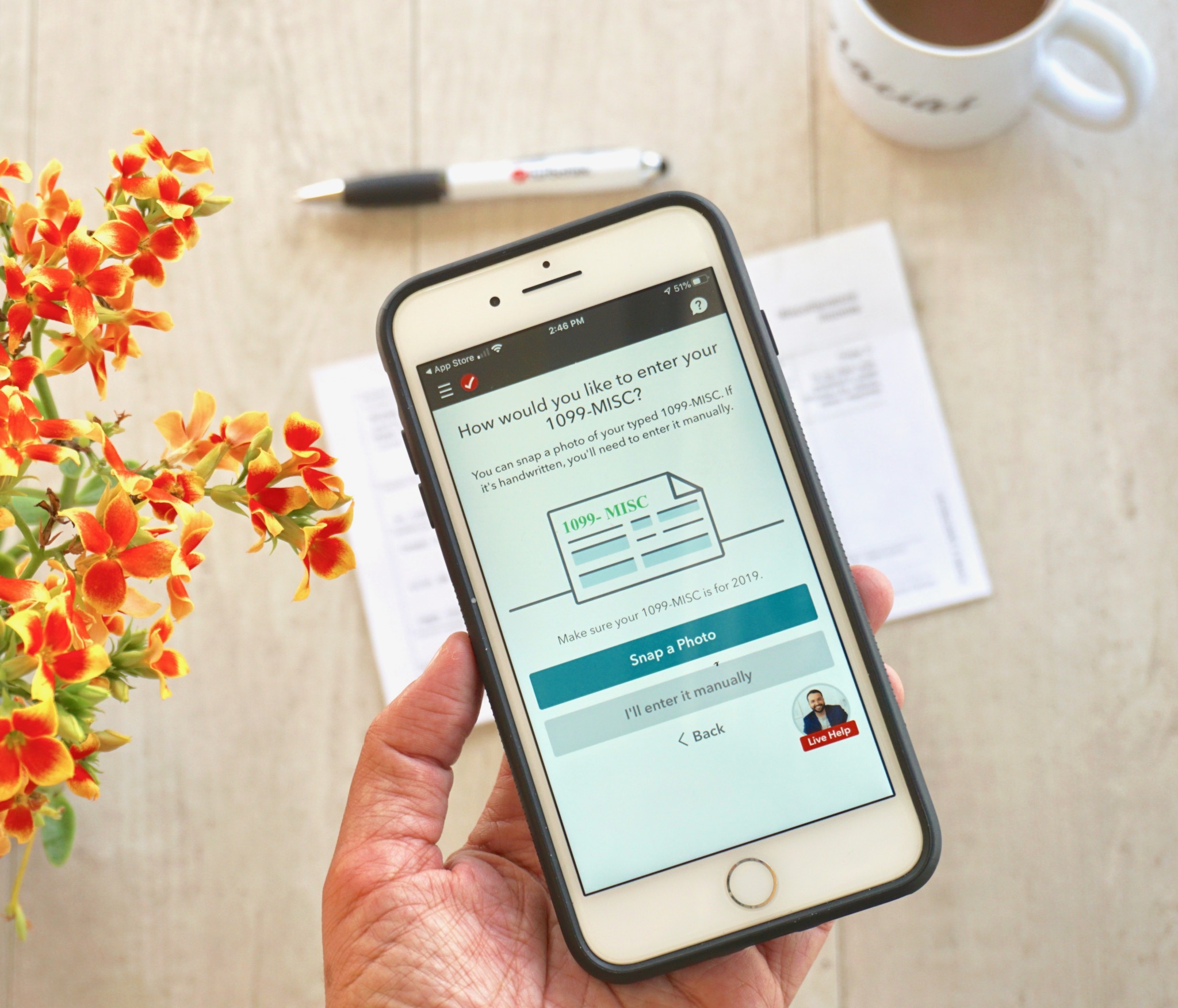 And when you file with TurboTax imputing your information is so easy! By using W-2 snap & auto-fill all you have to do is snap a photo of your W-2 or 1099s with your phone or tablet, verify your data and watch as your information is securely put into all the right tax forms for you. Additionally, TurboTax securely imports tax information directly from more than 1.5 million employers and financial institutions, eliminating data entry and increasing accuracy.
TurboTax Live gives you on-demand live support when you need it
For salaried employees filing taxes can be a very straightforward process but when you are self-employed things can get a bit more complicated. As I worked on my taxes on my computer I connected live to a bilingual CPA and was able to ask him questions about my deductions and expenses as I prepared my taxes. I could see him on my screen as we worked on my taxes together and have a live conversation. And don't worry, with TurboTax Live it's a one-way video conversation and although you can see the tax expert they cannot see you, so you can be comfortably doing your taxes while sitting on your couch wearing PJs!
When you use TurboTax Live a tax expert is there to find industry-specific tax deductions related to your business. With TurboTax Live and I was able to do my own taxes, save money and get my tax return reviewed by a live CPA!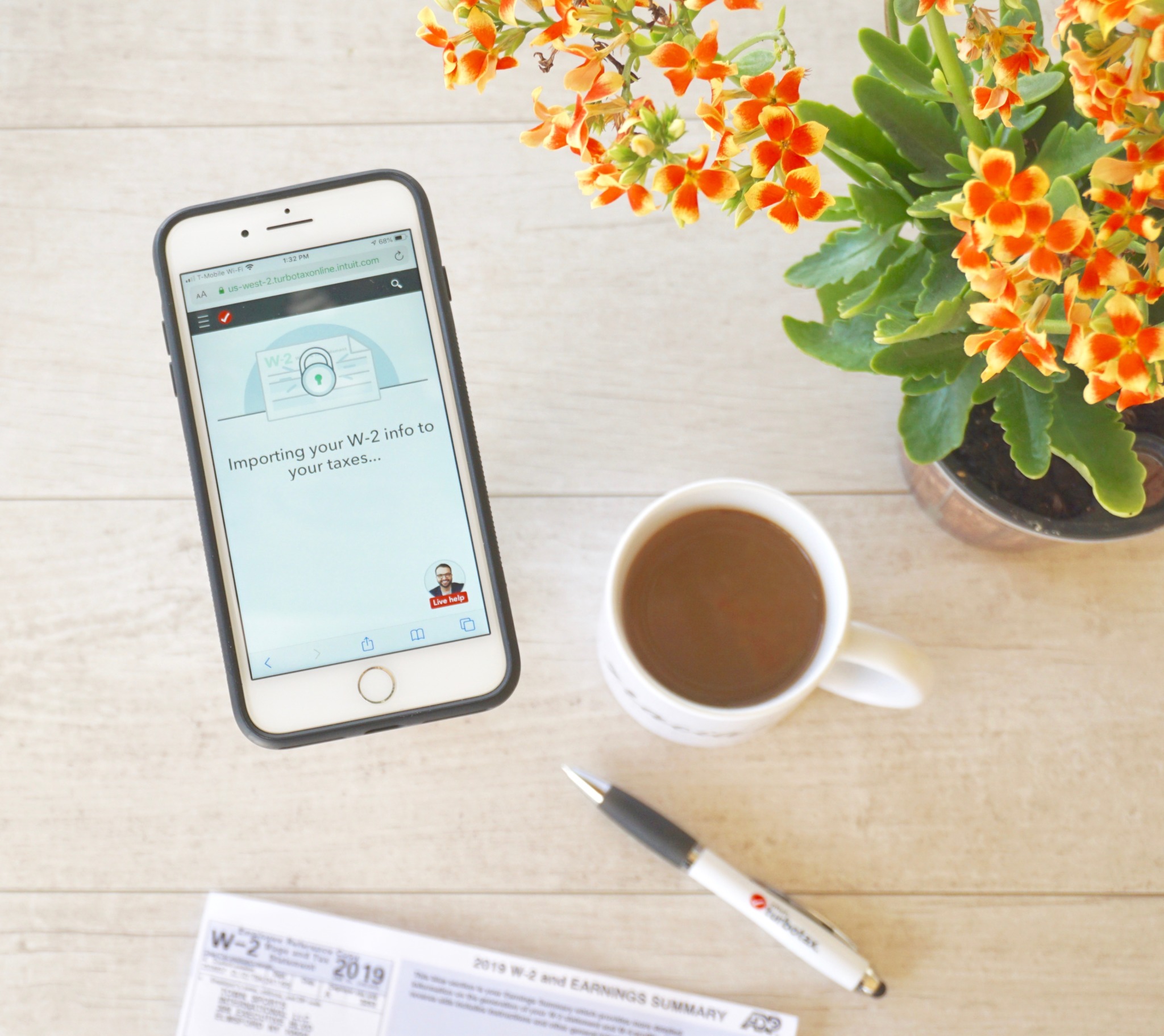 TurboTax has 100% Accuracy Guarantee
By filing your taxes correctly you ensure that you get all of the money you qualify for back when you get your refund. There's no need to know the tax laws when you use TurboTax. TurboTax will ask you simple questions, search over 350 tax deductions and credits, and give you the ones you are eligible for based on your answers. By filing with TurboTax you can file with confidence knowing your taxes are done right. TurboTax also gives you peace of mind with with100% Accuracy Guarantee. If your taxes are not filed correctly TurboTax pays any IRS penalties.
Take the first step by downloading the TurboTax app or signing up for TurboTax on your computer. If you've never filed with TurboTax you will be surprised to realize how easy the process is and if you've filed with TurboTax before you'll love TurboTax Live! So don't wait and start filing with TurboTax today so you can get your best refund guaranteed!
Disclosure: I am not a tax expert and I am sharing tips from my own experience as I filed my taxes with TurboTax. You should consult with a CPA if you have any questions.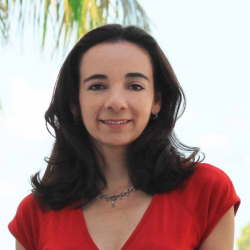 Latest posts by Paula Bendfeldt-Diaz
(see all)