This post was sponsored by the Italian Trade Agency as part of an Influencer Activation for Influence Central and all opinions expressed in my post are my own. Message for readers 21 and older.
There's nothing more romantic than sharing delicious food al fresco with your significant other while you sip slowly on a glass of good Italian wine. That's why I'm sharing with you some great ideas for creating an Italian inspired picnic including food ideas to pair with one of my favorite Italian wines: Chianti Classico.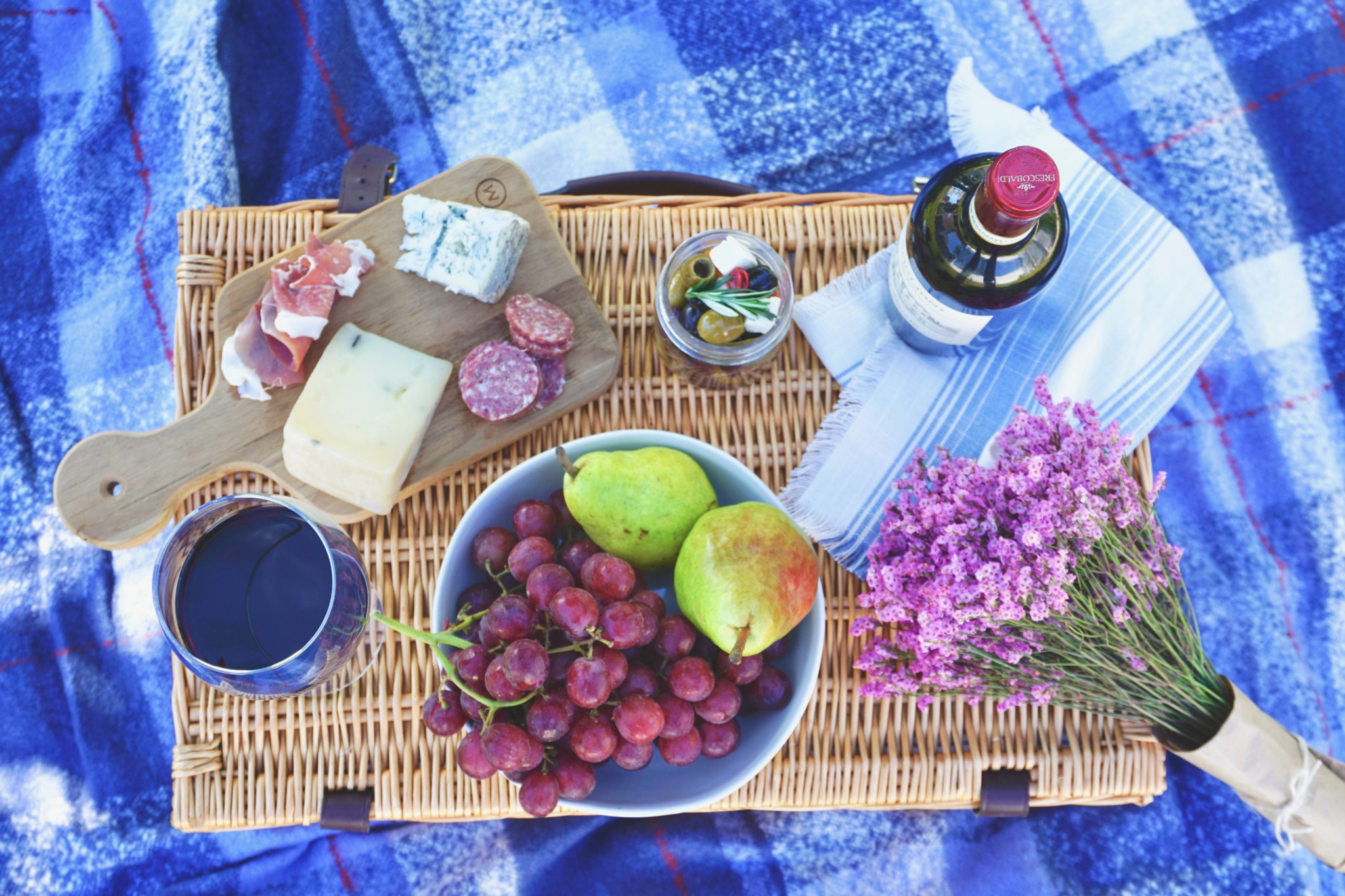 I feel like last year passed by so quickly and looking back, I wish I had slowed down and enjoyed it more instead of rushing from one thing to the next. That is why one of my goals for this year is to live in the moment. I want to spend more time with family and enjoy being outdoors and away from technology. I want to slow down and enjoy the beauty around me and really savor life and cherish every moment lived. The term La Dolce Vita, the sweet life, really embodies the way I want to live my life.
To celebrate this renowned love for slow living, I planned a special date night picnic with my husband. Italy has always been one of my favorite places in the world. Beyond the beautiful cities, delicious food and amazing wine, Italians have a passion for life that is contagious. They cherish every moment of every day and are passionate about spending time with friends and family as well as enjoying food paired with a good wine. To recreate that feeling of La Dolce Vita, I decided to make Italian wine and food the theme of my romantic picnic date.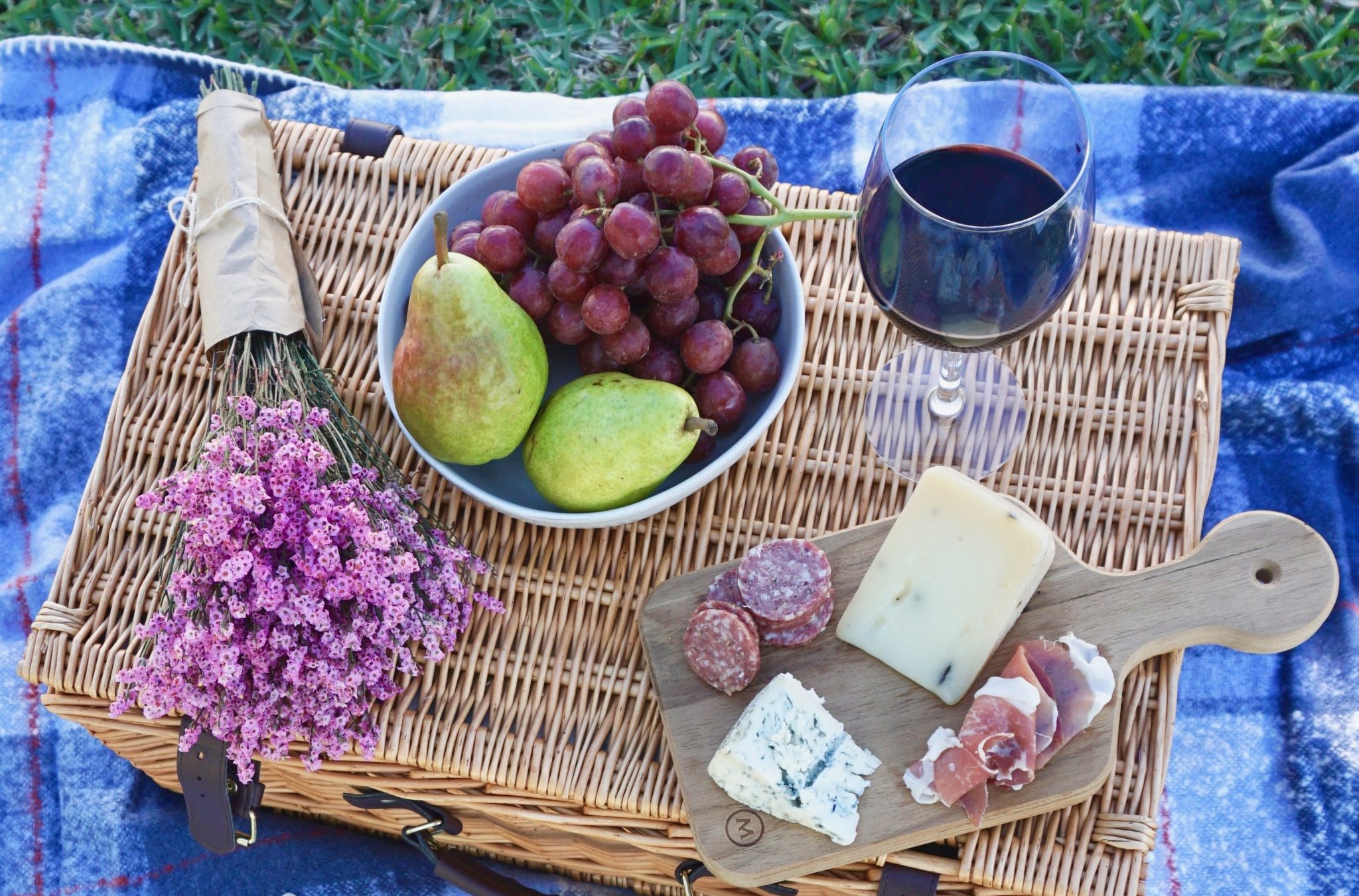 I started off by choosing a good Chianti, and then finding Italian picnic foods and appetizers that would pair well with the wine. As I sip a glass of Chianti, memories of my trip to Italy rush back and I feel everything around me slowing down as my senses heighten and my taste buds come alive. The taste of Chianti reminds me that life needs to be enjoyed to the fullest and it pulls me into the moment so that I can enjoy it.
Chianti Wines
Chianti wines are made from Sangiovese grapes – their flavor is the product of the Tuscan climate and soil. Chianti is a dry wine with a complex bouquet and velvety smooth flavor that includes fruity cherry and hints of earth. For me, a classic Chianti wine tastes and smells of Italy! I love that it's incredibly smooth, as well as a bit acidic. There are different types of Chianti wines that vary according to the sub-region. Depending on the wine's age, this wine can be lighter or more full-bodied.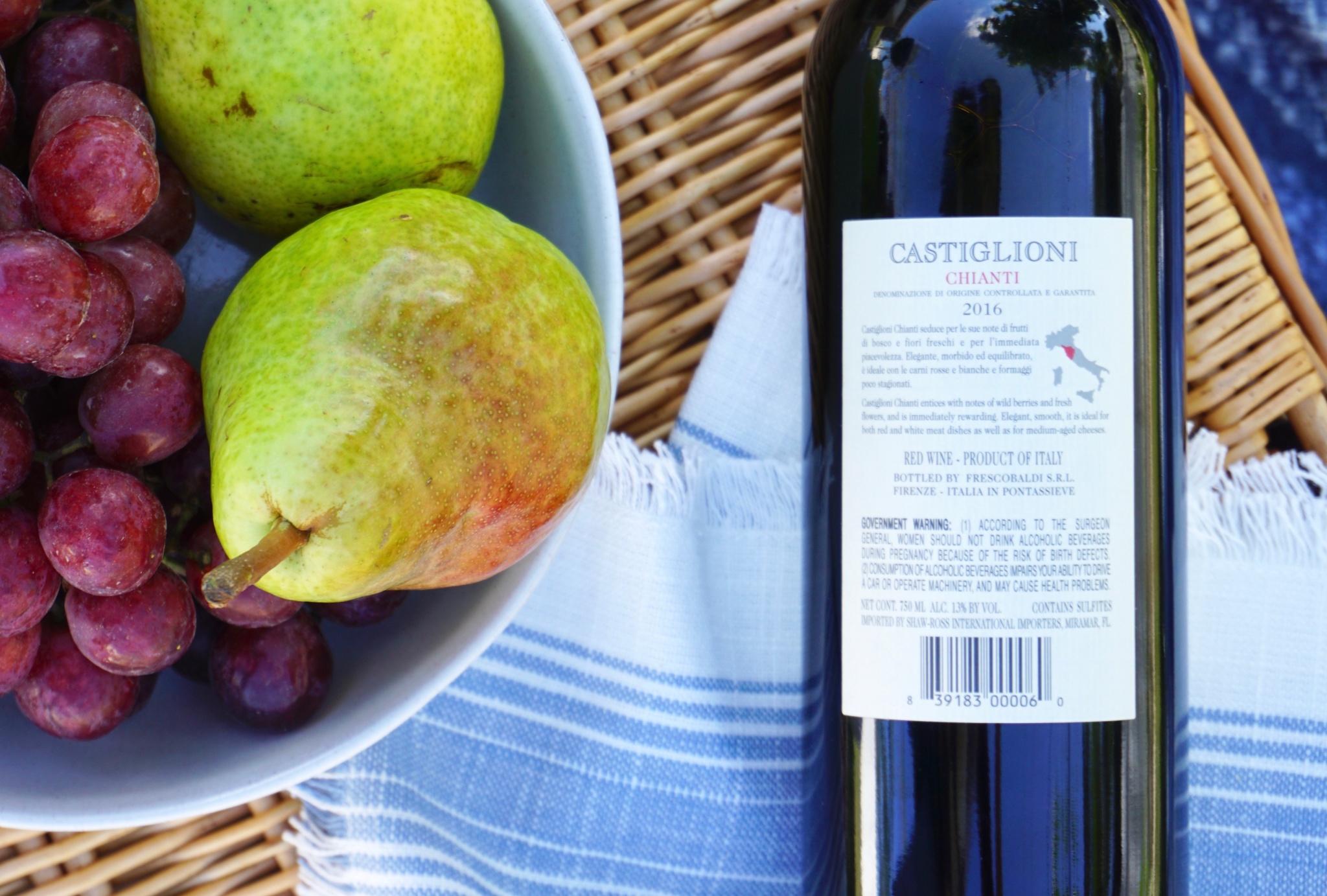 Chianti Classico comes from the historic Chianti region located between Florence and Siena. The boundaries of the Chianti Classico region were established over 300 years ago by the Medici family, making it the world's first defined wine appellation. This means that only wines from this specific region can use the name Chianti Classico. The wines will feature this on the label, where it notes Denominazione di Origine Controllata e Garantita (Denomination of Controlled and Guaranteed Origin), which is a guarantee that the wine comes from the specified region. Many times, this will be stated in the front of the label but it can also be found in the back label, and will be accompanied by a numbered strip around the neck of the bottle.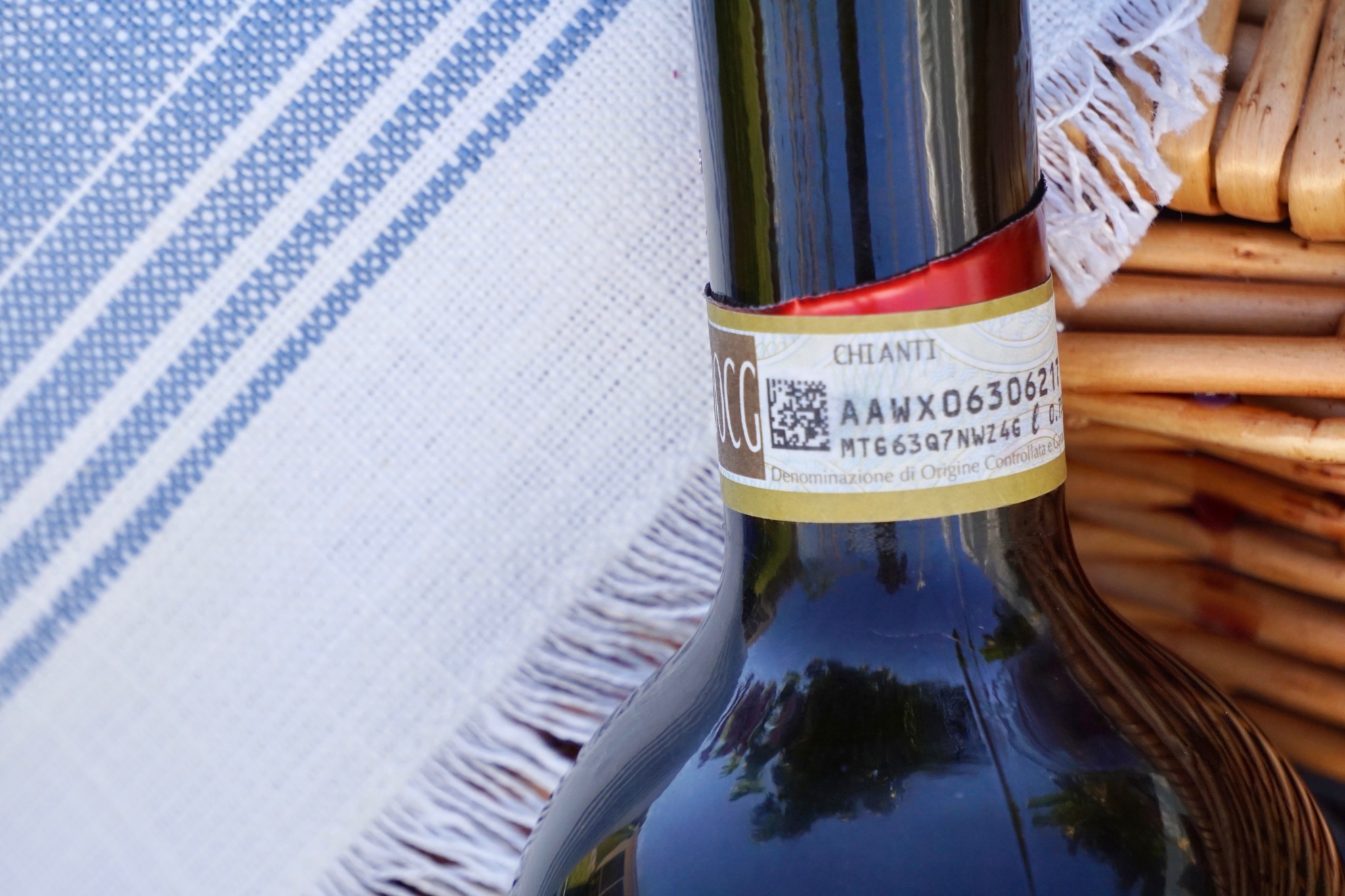 Foods that Pair Well with Chianti
Chianti's savory flavor combined with its earthy tones pairs well not only with Italian dishes such as pizza and pasta with tomato-based sauces but also with mushrooms and grilled meats, especially beef and game. The depth of flavors in the Chianti makes it a great option for a wide variety of foods beyond Italian dishes, so don't be afraid to experiment.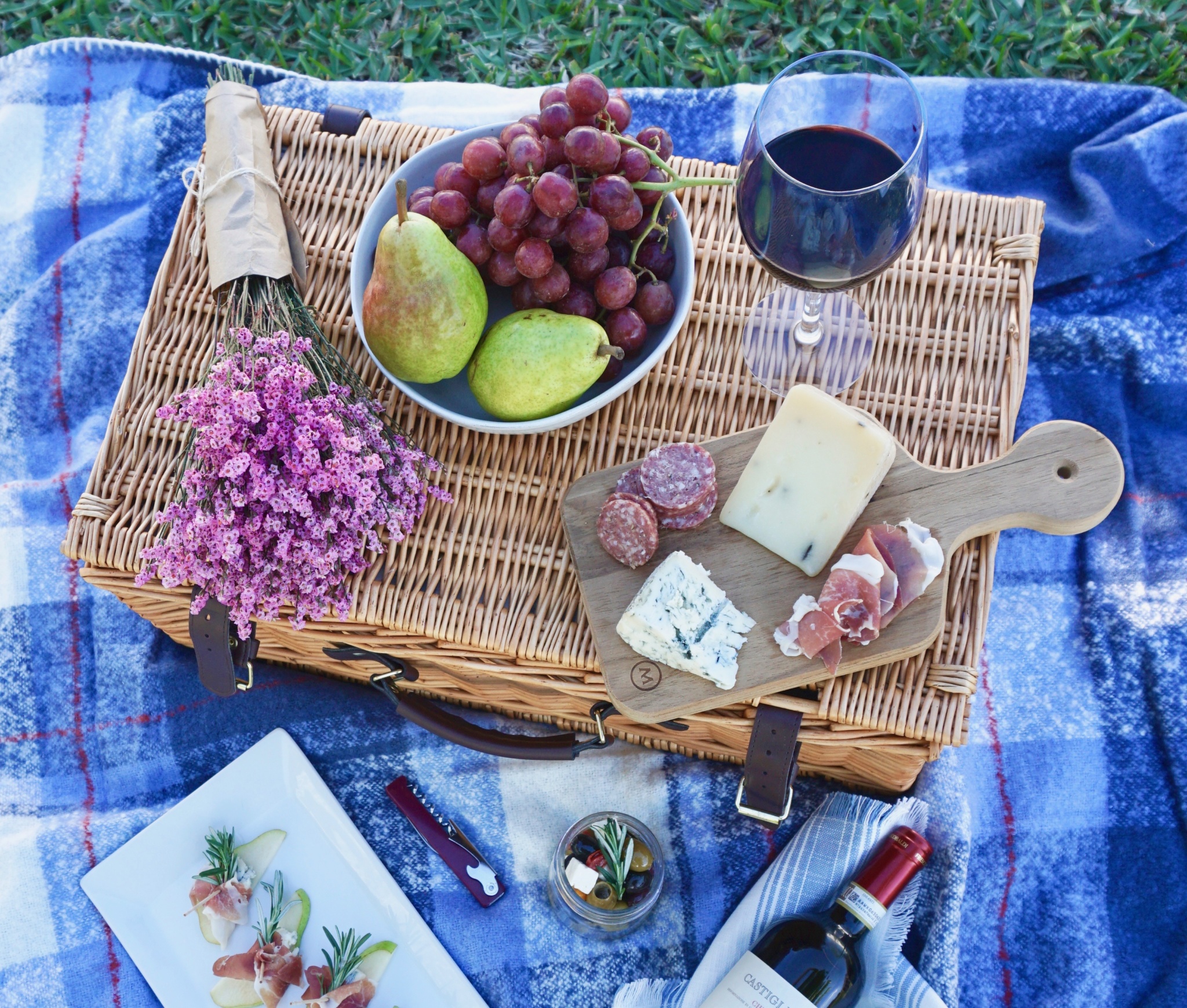 Picnic Foods that Pair with Chianti
Pear, Prosciutto di Parma DOP and gorgonzola appetizers: the sweet fruity notes of the Chianti balance the savory and salty flavor of the Prosciutto di Parma DOP.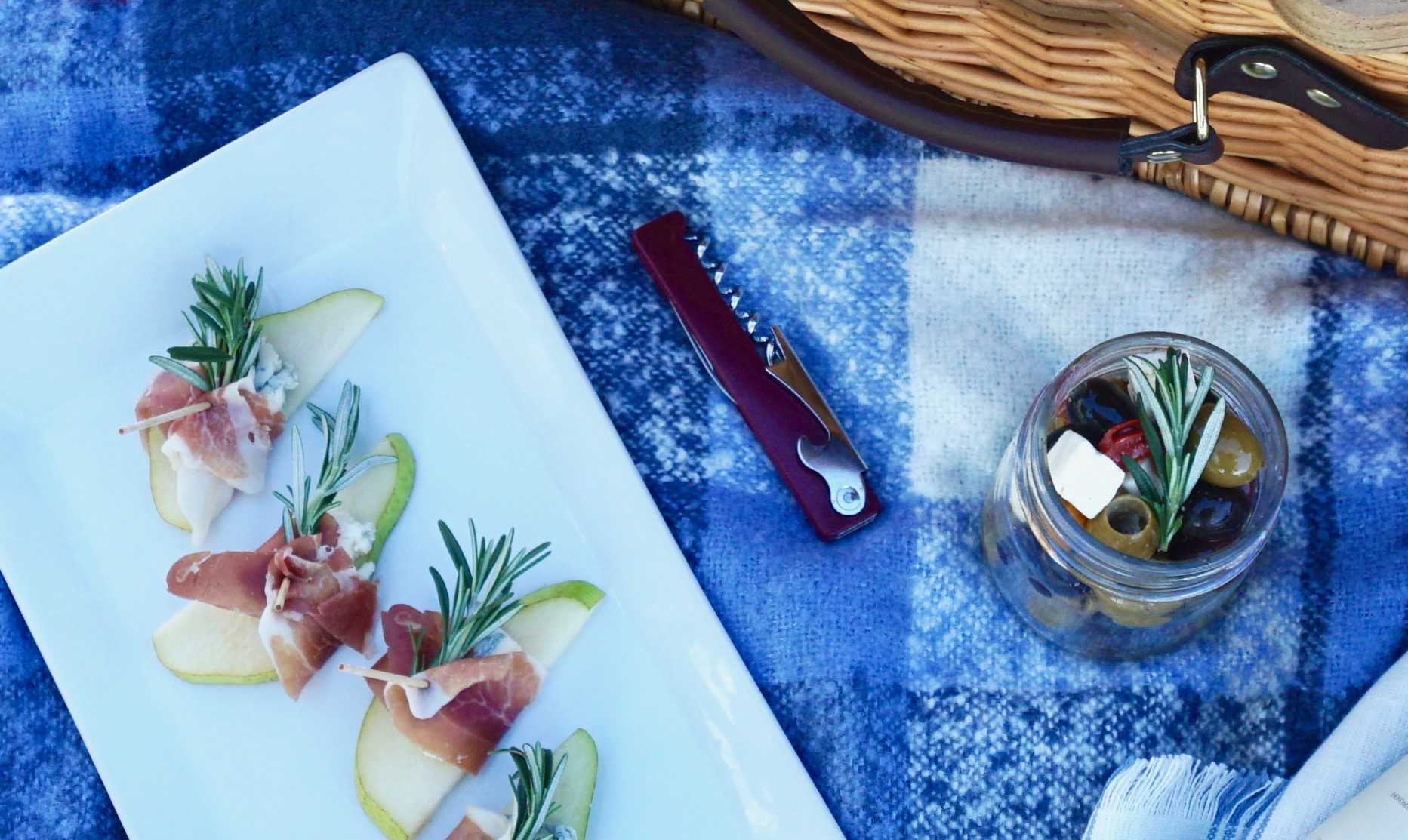 Olive salad with pepperoncini: the dry smooth flavor of the Chianti balances the briny and lightly spicy flavor of this classic antipasto.
Italian cheese and salumi: for my picnic I included Italian Gorgonzola DOP Cheese as well as Grana Padano DOP and Pecorino Romano DOP along with an uncured Italian dry salami and Prosciutto di Parma DOP for a classic Italian meat and cheese board. The Chianti's acidity balances off the saltiness and fat of meats like the salami and the Prosciutto di Parma DOP.
If you like Chianti you may also enjoy other Tuscan wines made with the Sangiovese grape like the Vino Nobile di Montepulciano and Brunello di Montalcino.
To learn more about Italian wines and find the perfect wine for any occasion and taste, check out the extraordinary Italian wines website and follow them on social media.
Be sure to drink responsibly. You can also check out this video.
Have you tried Chianti wine? What is your favorite Italian wine?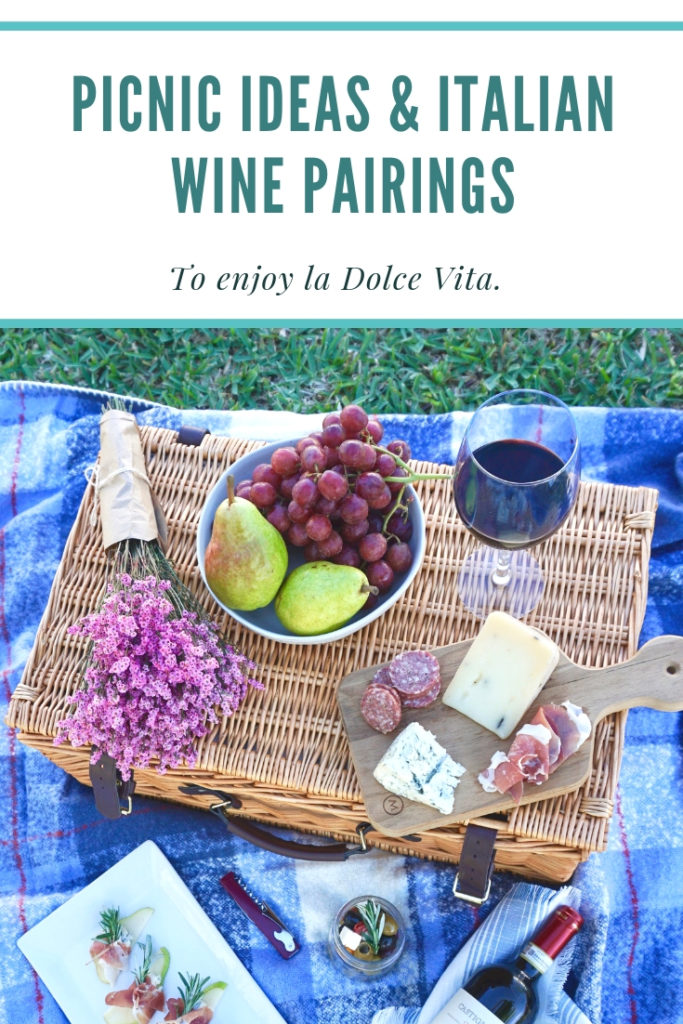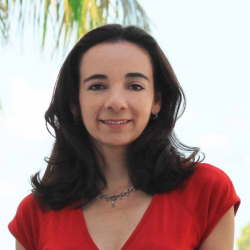 Latest posts by Paula Bendfeldt-Diaz
(see all)