I'm partnering with Simon & Schuster for this giveaway.
I am super excited to share with you all about the Keeper of the Lost Series series of books by Shannon Messenger. This fantasy adventure series is perfect for middle schoolers.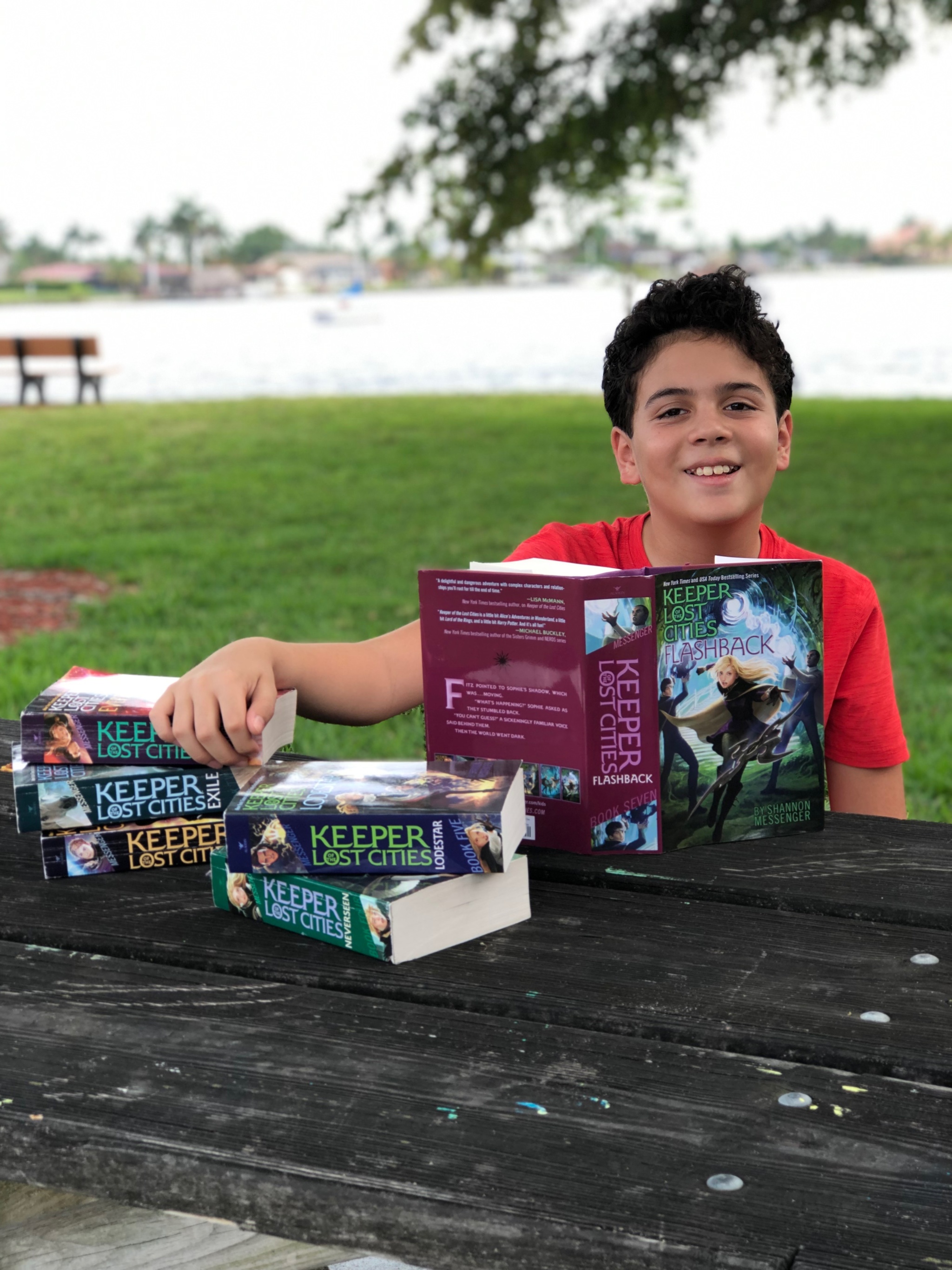 My son is quite a bookworm. He really enjoys reading adventure fantasy books. He started reading the Keeper of Lost Cities series a few weeks ago and he is obsessed! He will not put them down and often asks to stay up later so he can continue reading. The books are ideal for middle school kids who like adventure fantasy books like Harry Potter, The School of Good and Evil, The Unwanteds, and The Land of Stories.
The Keeper of Lost Cities books follows the heroine Sophie Foster. Who discovers she's an elf from the Lost Cities, and embarks on an incredible adventure, discovering new abilities, and making new friends. You will soon discover that the secrets of Sophie's past were buried for a reason and the truth she uncovers could put all of the worlds in danger.
I love that the series is great for both boys and girls. Even though the heroine is a girl she has a big group of friends and there are lots of characters both girls and boys can identify with.
Book 7 of the series "Flashback" launched recently.  Check out the trailer  below!
I have always focused on instilling a love for reading in both of my kids and I am thrilled that he has found a series of books he loves so much. When I find myself asking him to put the book down so he can come to dinner or go to bed I can't help but smile. I don't have to worry about limiting screen time because he's so excited about reading! This is priceless!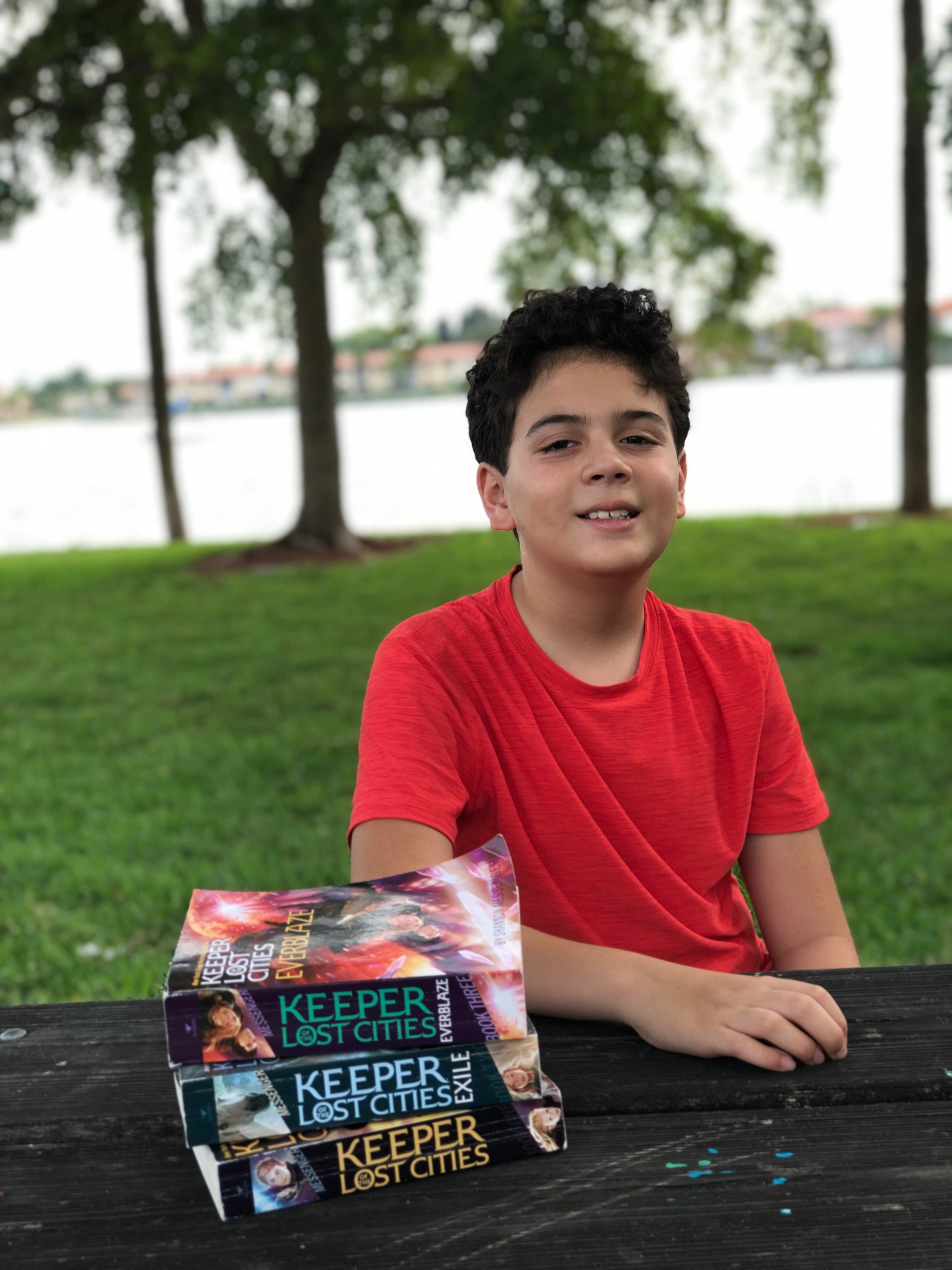 My son and loved that you never knew what was going to happen next and that he had a hard time putting the books down. He also loved how the story was set up and he really liked the characters were different and interesting and he could relate to some of them.
The Keeper of Lost Cities book series is perfect for keeping your kids excited about reading all summer long. And because the books are so exciting and interesting they are sure to .  We're traveling a lot this summer and The Keeper of the Lost Cities have been perfect for taking on road trips and on the plane.
Shannon Messenger is hosting a summer series read-along from June 10th – July 29th with the designated hashtag #KeeperReadAlong. Each of the 7 weeks will be dedicated to a book (in series order) with a kickoff from Shannon on Mondays plus a post answering a fan's question about that book the following Sunday. Additional activations will come throughout the week. This is such a great idea to encourage and keep kids motivated to read throughout the summer!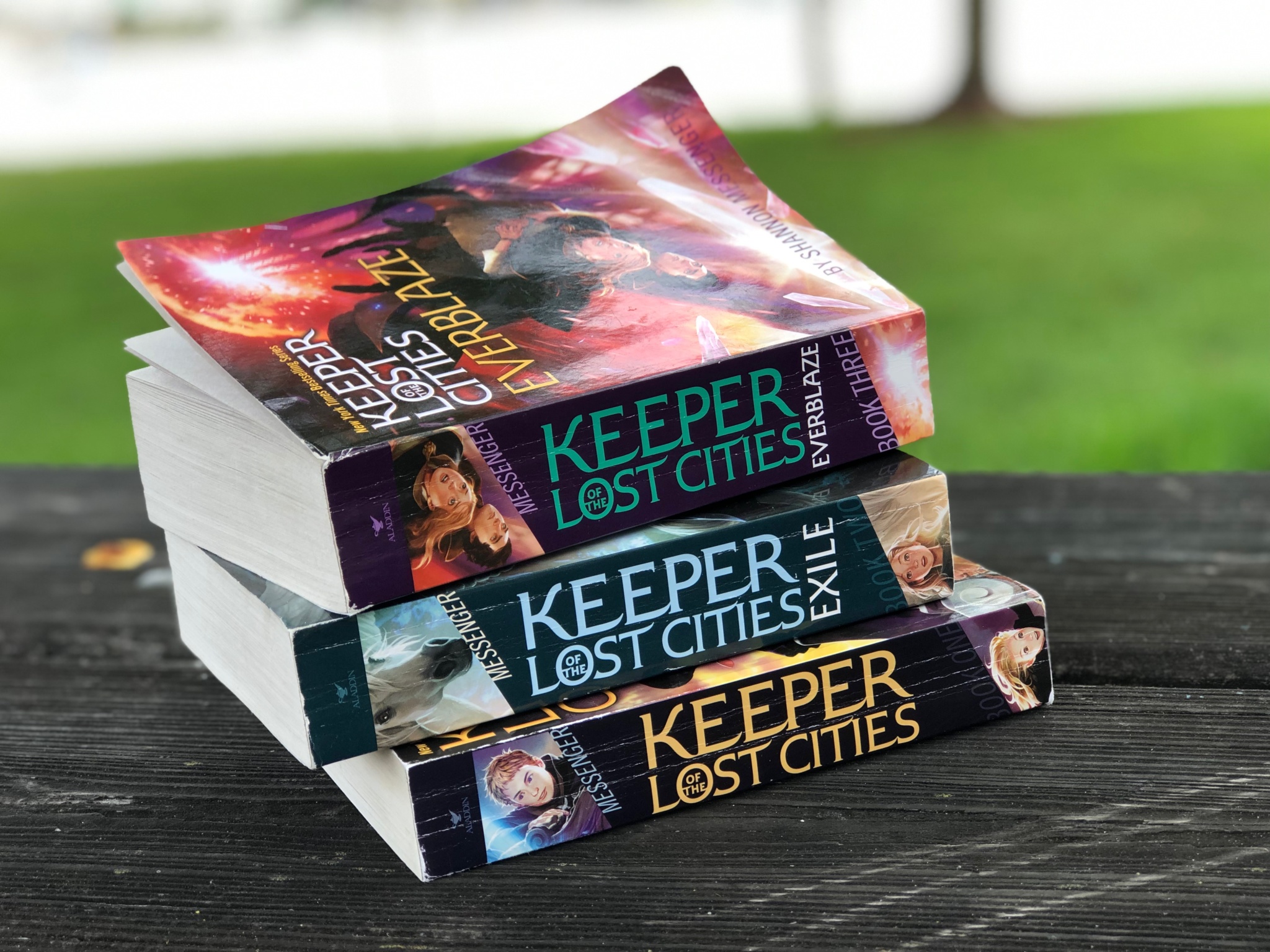 Summer fo the Lost Cities Giveaway!
I'm super excited to be hosting a giveaway to get kids excited about reading this summer.
One (1) winner receives:
Books 1-3 in the Keeper of the Lost Cities series,
exclusive branded art prints and pin,
plus a $50 Visa gift card to use for a summer reading reward!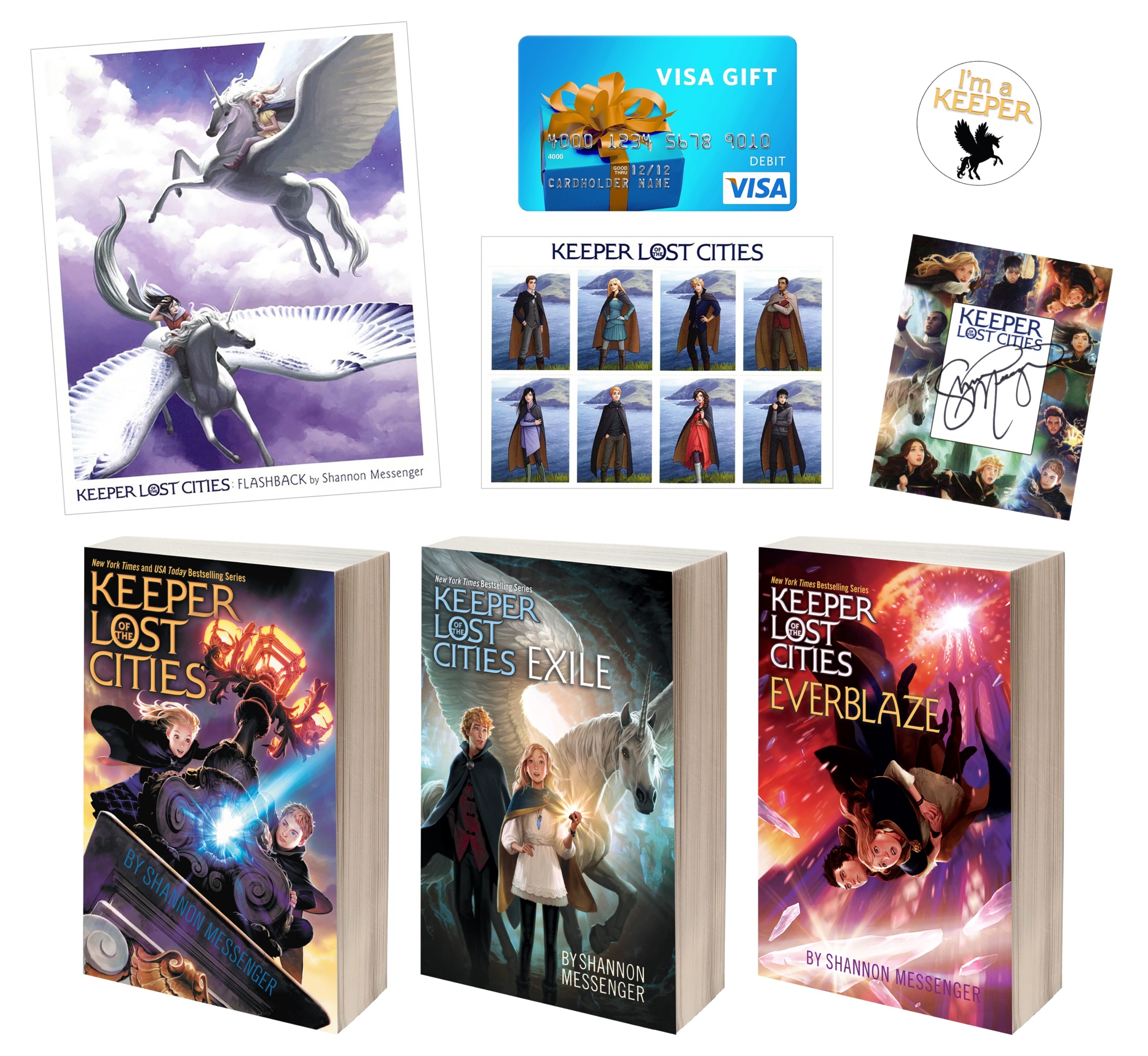 Giveaway ends on July 10th and is open to US residents 18 years old and up. You can enter the giveaway on the rafflecopter below.
You can use the Keeper of Lost Cities books as a great resource for curving summer slide along with the Reading Guides for teachers. Visit KeeperOfTheLostCities.com for more information on the books and follow Shannon Messenger on Instagram where she shares fan art and answers reader questions.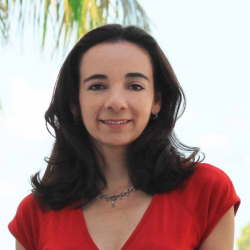 Latest posts by Paula Bendfeldt-Diaz
(see all)