Halloween or El Dia De Las Brujas can provide a great opportunity to reinforce Spanish at home with fun Halloween themed videos in Spanish. Here are some of our favorites:

Sesame Street Halloween Video 
You can get the complete video HERE or download it for your iPad HERE.
The Monsters Bilingual Song by Music with Sara 
Super cute song and video.
The Skeletons 
This is a great video to teach kids to read the clock and tell time in a fun and spooky way, just perfect for Halloween. It's so well done and the song is so easy to learn and lots of fun.
Witches Song from Cri-Cri 
I grew up listening to Cri Cri songs and love sharing his music with my kids. Was so excited to find this awesome witches song from him. This version is not complete but the video is better. For a complete version of the song you can go HERE.
La Brujita Cachabacha Song 
Very fun Halloween song about a witch. This one is great for dancing and singing along with it's repetitive lyrics.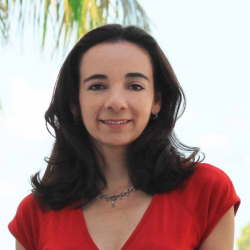 Latest posts by Paula Bendfeldt-Diaz
(see all)