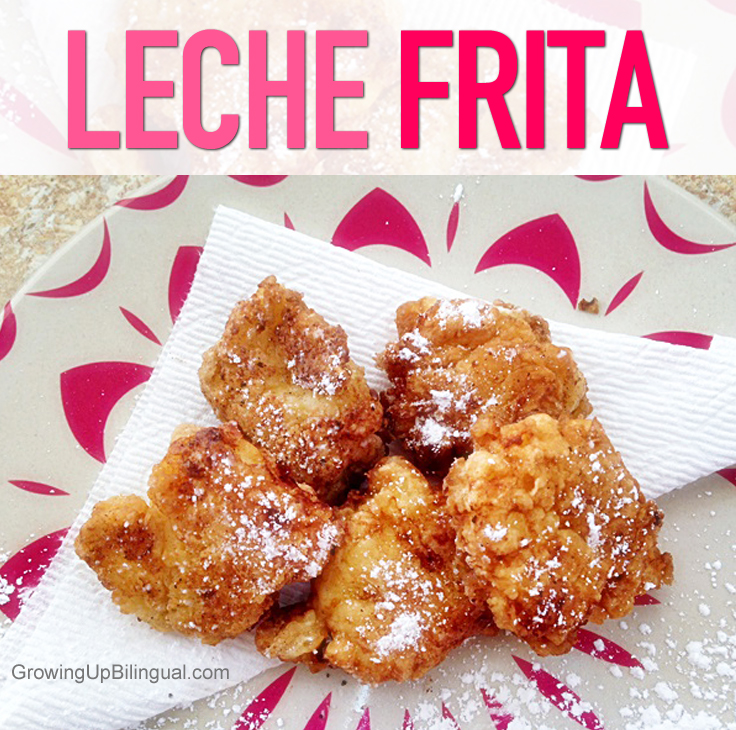 Leche Frita is a delicious any-time dessert with monastic roots. They remind me of Easter Brunch and spring blossoms. I double up on the zest and make the orange and lemon flavors the center of this sweet treat.
A dusting of powdered sugar and cinnamon are the only adornment needed but on special occasions its fun to surprise children with colorful edible confetti or sprinkles.
This common "street food" is simply a milky custard chilled, breaded and fried. Proof once again that simplicity is best.
I have cobbled together several recipes to make this traditional Spanish dessert pleasing to a wide range of pallets.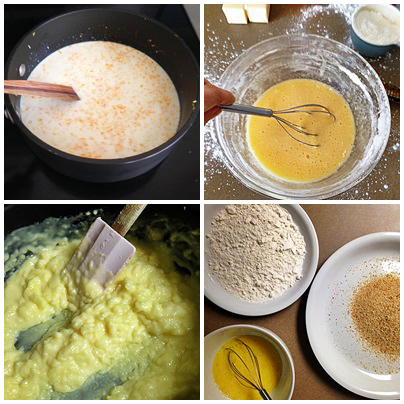 A printable recipes follows. First, here are few notes on the methodology. I use a blend of vegetable oil and butter in the frying pan. It is not necessary, but I believe oil is too greasy on its own and butter alone burns too quickly. The oil begins to look dirty after a few batches. Use a small pan and rotate your oil and butter out to keep the breading looking light and golden.
For the breading I use a 50/50 mix of finely sifted bread crumbs and flour. I feel crumbs are too heavy and plain flour doesn't have enough flavor. This mixture offers a great balance of both flavor and texture.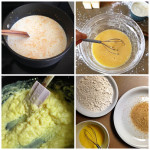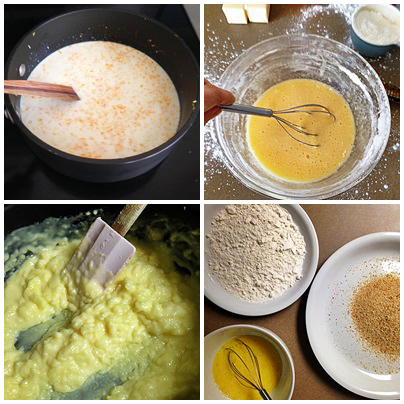 Leche Frita - Latino Donuts
A simple dessert that the whole family will enjoy. This Latin Donut recipe is perfect for a weekend dessert or for a holiday treat.
Total Time
2
hours
20
minutes
Ingredients
2

cups

of milk

zest of 1 orange

zest of 1 lemon

1

cinnamon stick 4 eggs ½ cup sugar ½ cup corn starch

6

tablespoons

butter

½

bread crumbs

sifted

½

cup

flour 2 tablespoons vegetable oil

powdered sugar and cinnamon for serving
Instructions
Boil milk with zest and a cinnamon stick.

Remove from heat. (picture)

In a bowl mix 2 eggs with sugar, add corn starch little by little.

Add strained boiled milk mixing continuously.

Cook on medium heat, stirring continuously, until it thickens.

Stir in 3 tablespoons butter and remove from heat.

Pour custard into an 8x8 baking pan lined with parchment paper.

Let rest in the fridge several hours until firm.

Cut into 1 ½ inch squares.

Dip the squares into the remaining beaten eggs and then into the flour and bread crumb mixture.