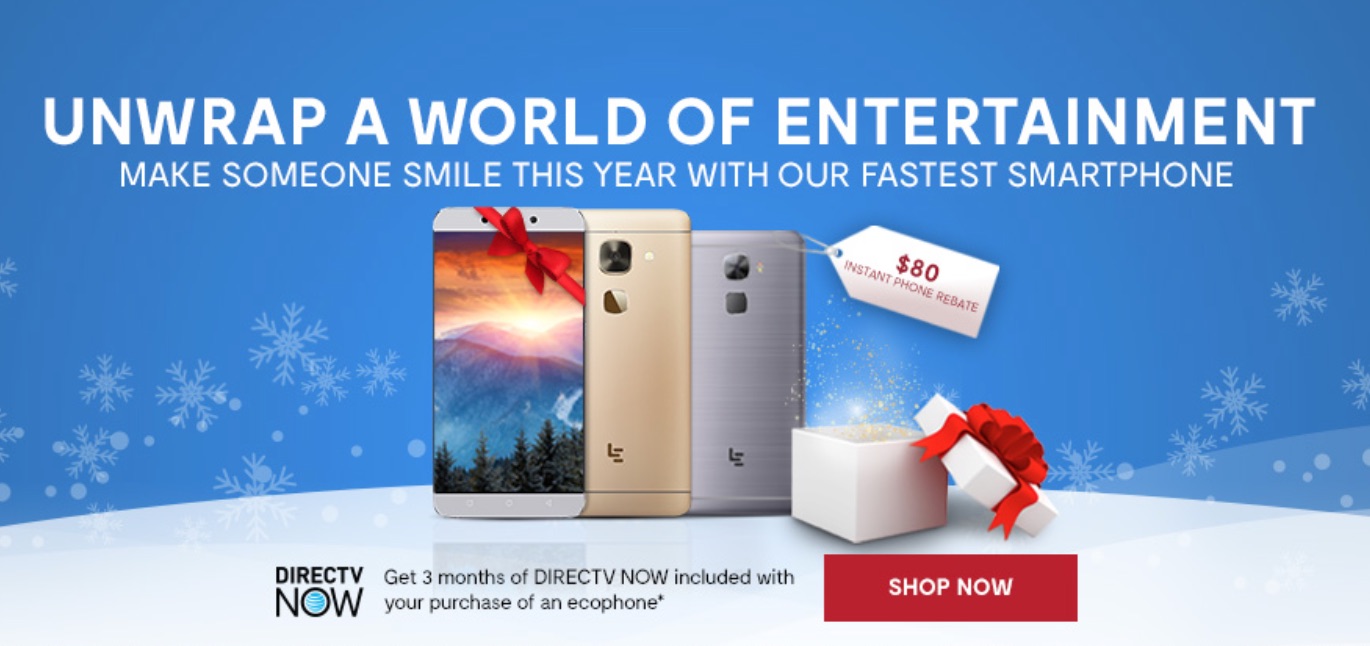 Technology is usually at the top of everyone's holiday gift list and that is why I'm so excited to share about LeMall; a premier online retail destination and the only place where you can get LeMall brand Smartphones and TV's, which lead the pack in terms of design, features, and technology. They can easily be compared to top end devices like Samsung, HTC, LG, Google and iPhone but at a fraction of the price!
LeMall products not only provide the latest technology but also offer benefits to members such as hardware warranties, unlimited cloud storage, exclusive discounts on entertainment content offered by various content partners, and VIP customer service and tech support.

For a limited time, with the purchase of an EcoPhone or EcoTV, consumers will receive a free subscription to the EcoPass which grants them access to a variety of entertainment options, cloud services, eco warranty, and exclusive discounts on LeEco products and services.
Enter The LeMall Giveaway!!
To celebrate LeMall's American launch, 10 lucky entrants will win a LeMall phone! To enter the #LeGiveaway, simply visit LeMall HERE and comment below with the LeMall feature you're most excited about and why. Is it the rewards? Or the flash sales? Let me know!
The contest runs until December 31, 2016 at 11:59 PM PST. The winner will be notified directly by email or Facebook Messenger on January 6, 2017. Entrants must be residents of the US and 18+ only. Winners will be randomly selected. Comments must contain an email address, contain the entrant's Facebook username, or link to the entrant's Facebook profile.  Linqia and LeMall will select 10 random winners out of ALL comments, and will notify the winners on January 6, 2017.
*Comments should either (1) contain an email address, or (2) contain the entrant's Facebook username or Facebook profile so that we can reach out to the winners!
Get LeRewards
Register for LeMall for "LeRewards" which give users savings in exchange for participating in our UP2U (Up To You) community feedback program. We encourage feedback from users to inform our future roadmap based on what users what and need. (See registration and flash sale calendar.)

Special Free DirectTV Offer
From now through 1/5/17 you get 3 months free DirectTV Now when with the
purchase of an Ecophone or when you purchase X43 TV. Purchase a LeEco Super4 X44 TV or a LeEco Super4 X65 TV and get 6 months free DirecTV Now!