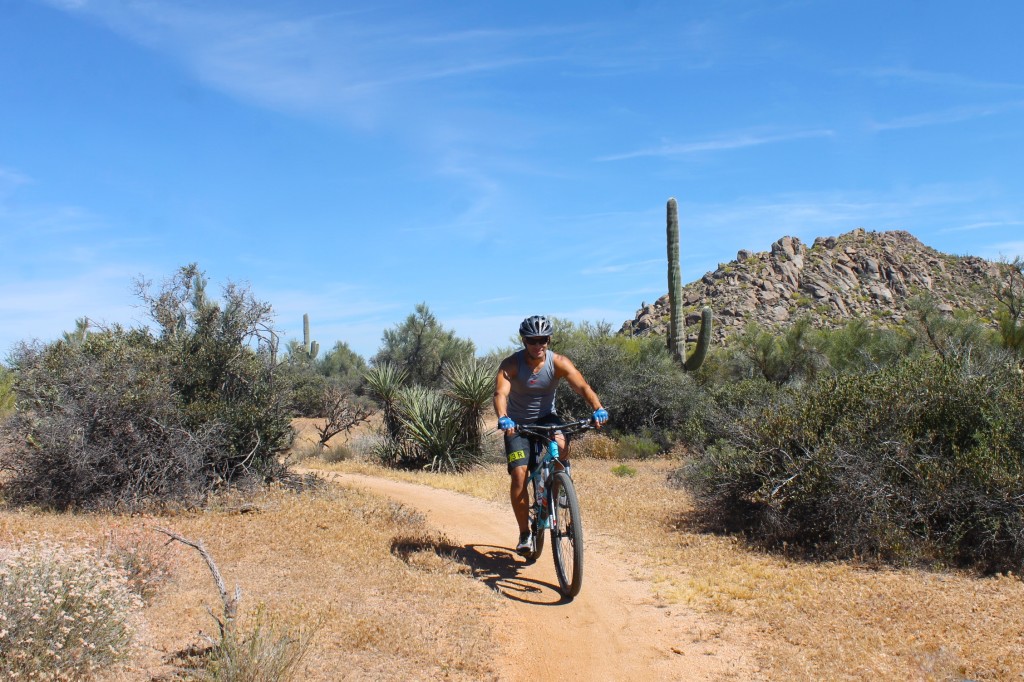 Mountain biking has always been one of my favorite things to do but living in Florida I don't really get to do it much and when I do go out on my bike the rides are not very exciting, so on our recent trip to Scottsdale going mountain biking on the Sonora desert was at the top of my to do list.  As I researched I was impressed by the great reviews about Arizona Outback Adventures so I decided to give them a try and booked one of their half day guided mountain bike tours.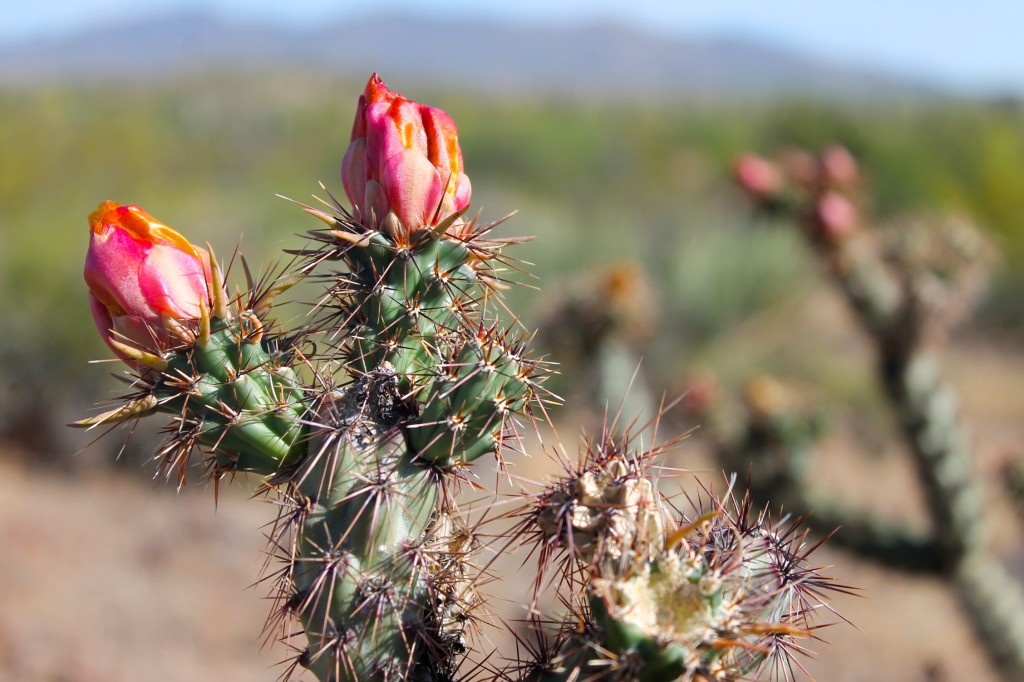 It was 8:00am on a clear spring day when I headed to Arizona Outback Adventures.  I was greeted by Annemarie who would be my guide for the half day ride. My bike had already been fitted according to the information I had provided via email so we loaded the bikes and headed to Brown's Ranch Trailhead, one of the main trailheads of the McDowell Sonoran Preserve.
Nothing could have prepared me for the rugged beauty of the Sonoran Desert. The desert landscape has a majestic and powerful presence and I was shocked at the diversity of the flora and fauna and the lush vegetation from giant saguaro cacti to bright red blooming cactus flowers.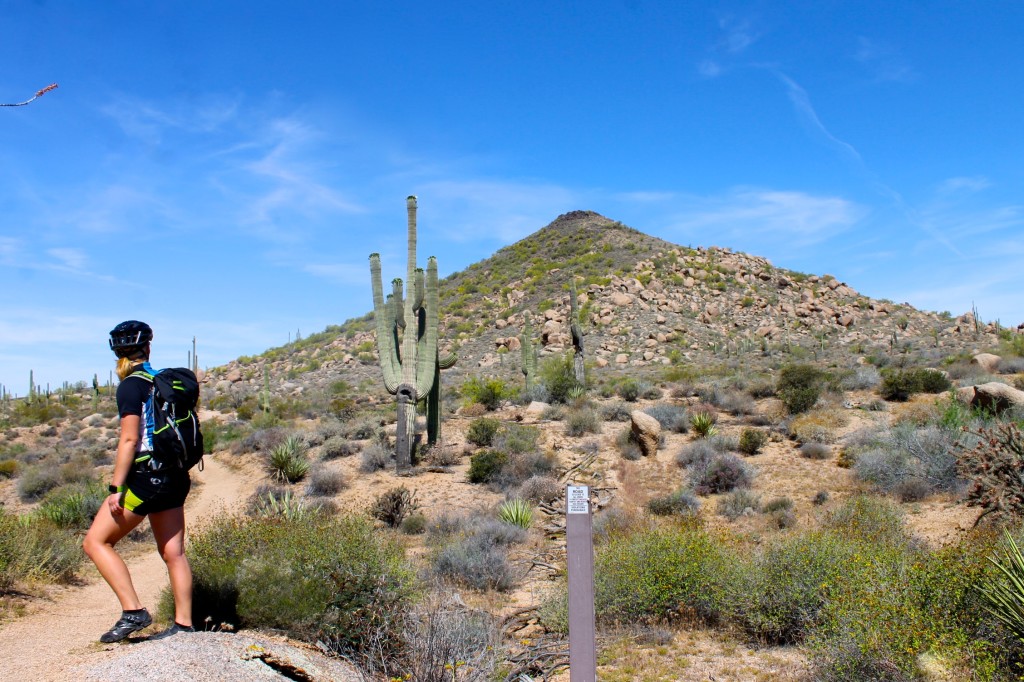 Annemarie picked the ideal trail for my experience and level: it was fun and challenging enough to make the ride exciting, with just the right amount of elevation gain and many twists and turns that made it technical yet fast. We rode on the single track enjoying the great scenery as Annemarie shared with me a wealth of knowledge about the Sonora desert's flora and fauna.  I gained a huge respect for the giant saguaro cacti after learning that it takes them hundreds of years to grow; a ten year old saguaro can be just a few inches high. Annemarie also gave me information to stay safe during my ride, like staying away from the the barbed thorns of the fuzzy-looking Cholla cactus, which will cling to your skin.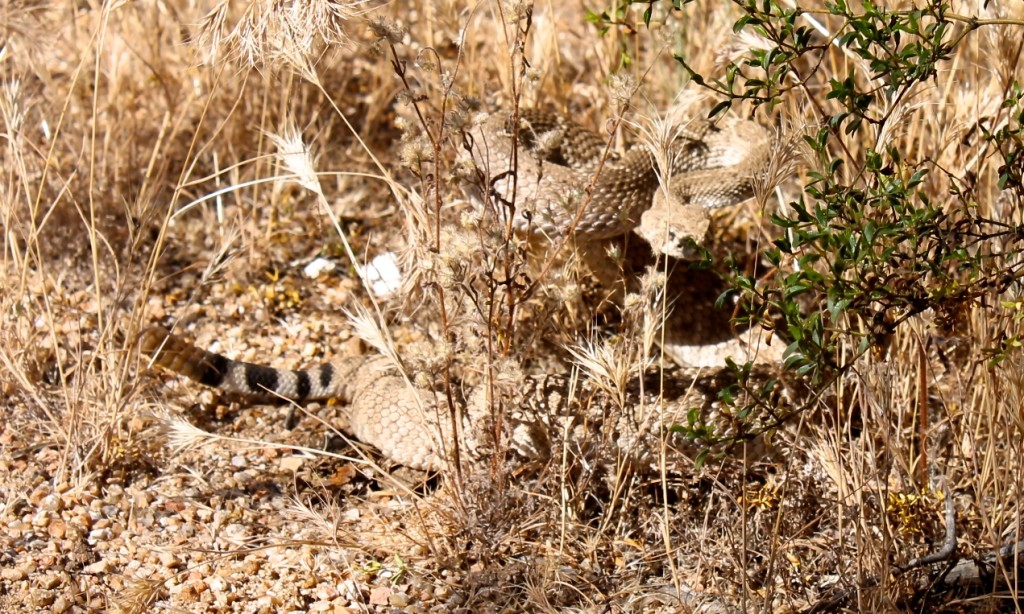 AOA has an impressive track record; all you have to do is see their reviews on Tripadvisor or Yelp. After my ride I fully understood what everyone was raving about. It was my first time riding in the desert and the experience was exhilarating and truly memorable: from the breathtaking lush desert landscape to encountering a diamondback rattlesnake.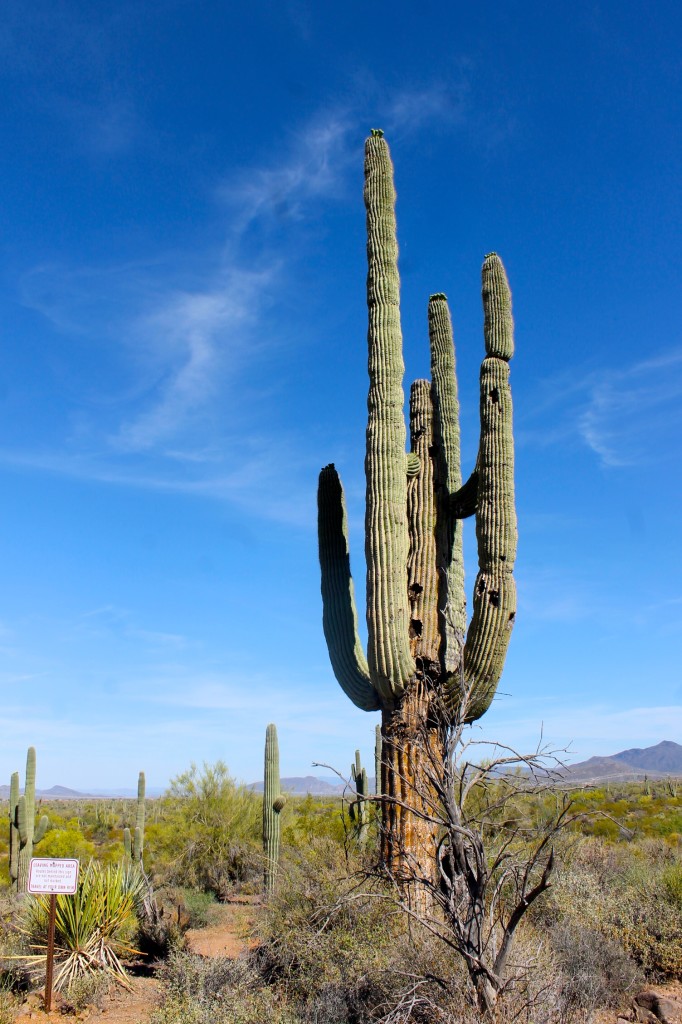 The Sonora desert is truly a paradise for those of us who love to be outdoors and mountain biking is a great way to experience it. Although I could have just rented a bike from Arizona Outback Adventures riding on the guided mountain bike tour was the best decision I could have made as I not only got to experience the Sonora desert but I learned so much about it too.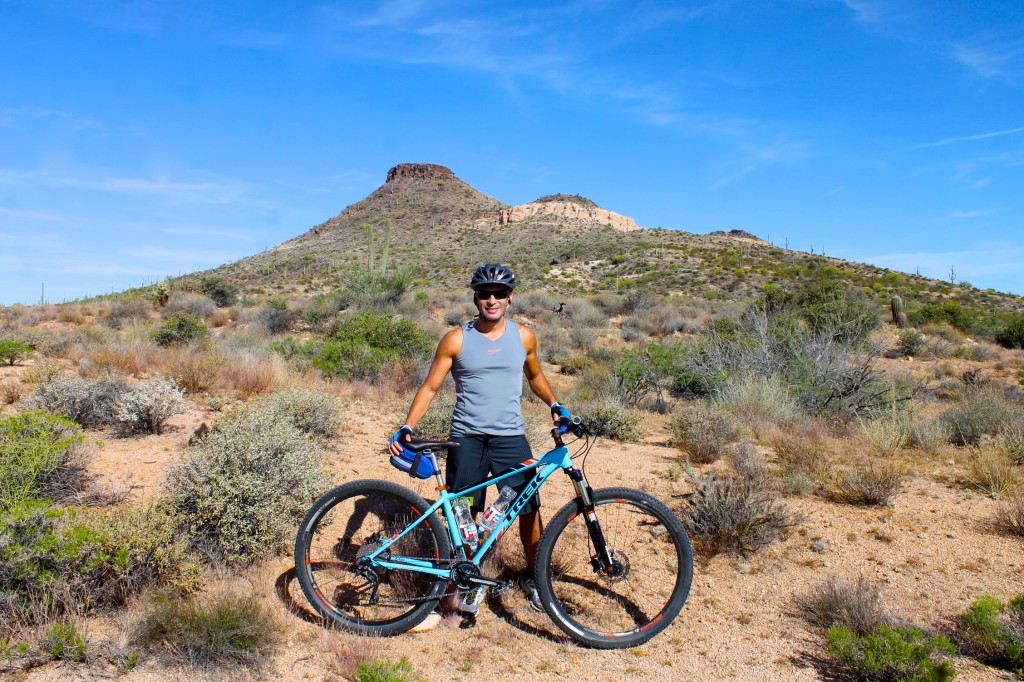 If You Go
Arizona Outback Adventures provide all-inclusive, guided experiences that include transportation, how-to and safety briefings, and interpretive information about the desert's geology, flora and fauna ideal for beginner riders or for those riding in the desert for the first time, like me. If you prefer to hit the tracks on your own, you can pick up rental bikes, helmets and accessories from Arizona Outback Adventures; they will even set your car up with a bike rack and provide you expert information for the best trails to match your skill level and the type of experience you are looking for.
You can feel that the guides and staff really love what they do and love working with AOA and their love for the desert and for adventure is contagious, which makes for such a great experience.
You can learn more about Arizona Outback Adventures and their services; from bike rentals to guided weeklong adventures to the Grand Canyon and other amazing destinations, by visiting the AOA website and like the AOA Facebook page or follow them on twitter @AOAadventures to stay informed about their latest adventures and special offers.
Latest posts by Cesar Diaz
(see all)