This is part of a sponsored collaboration with ViveMejor and DIME Media. However, all opinions expressed are my own.
There is no better way to celebrate the warm summer than by indulging in a delicious cool ice cream sundae bursting with tropical flavors. Inspired by the pineapple colada sundae recipe I found on the Vive Mejor website I decided to create one of my own. This Piña Colada split brings together the sweet tangy taste of pineapple, the tropical flavor of toasted coconut and the creamy deliciousness of Breyers® Natural Vanilla Ice Cream.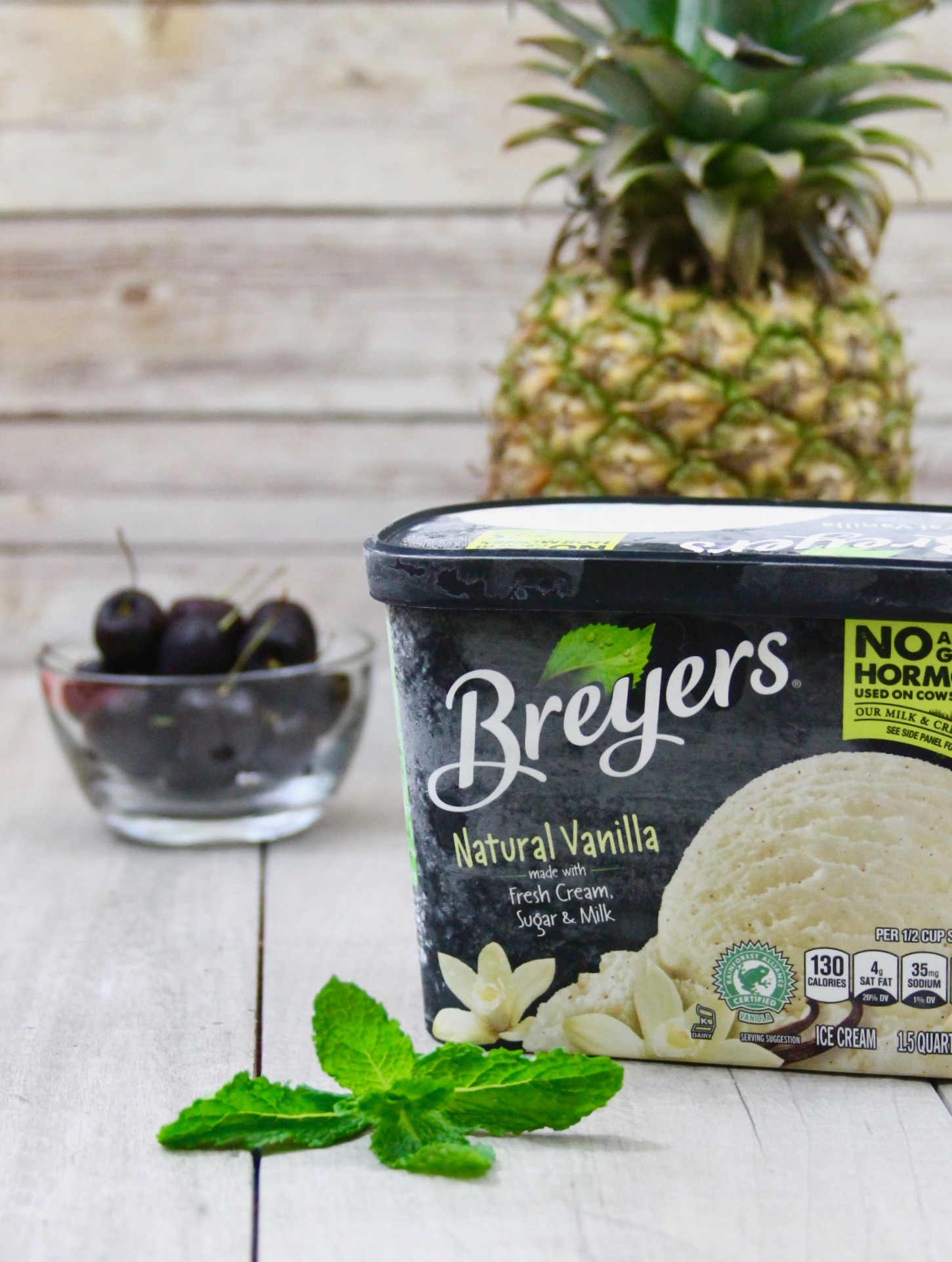 This tropical sundae was a total hit with everyone in the family and I love that we where all able to share it together. The presentation is great for a party or get together and be sure to check the original version of this Piña Colada Split on ViveMejor.com website HERE as it also has a pretty awesome presentation.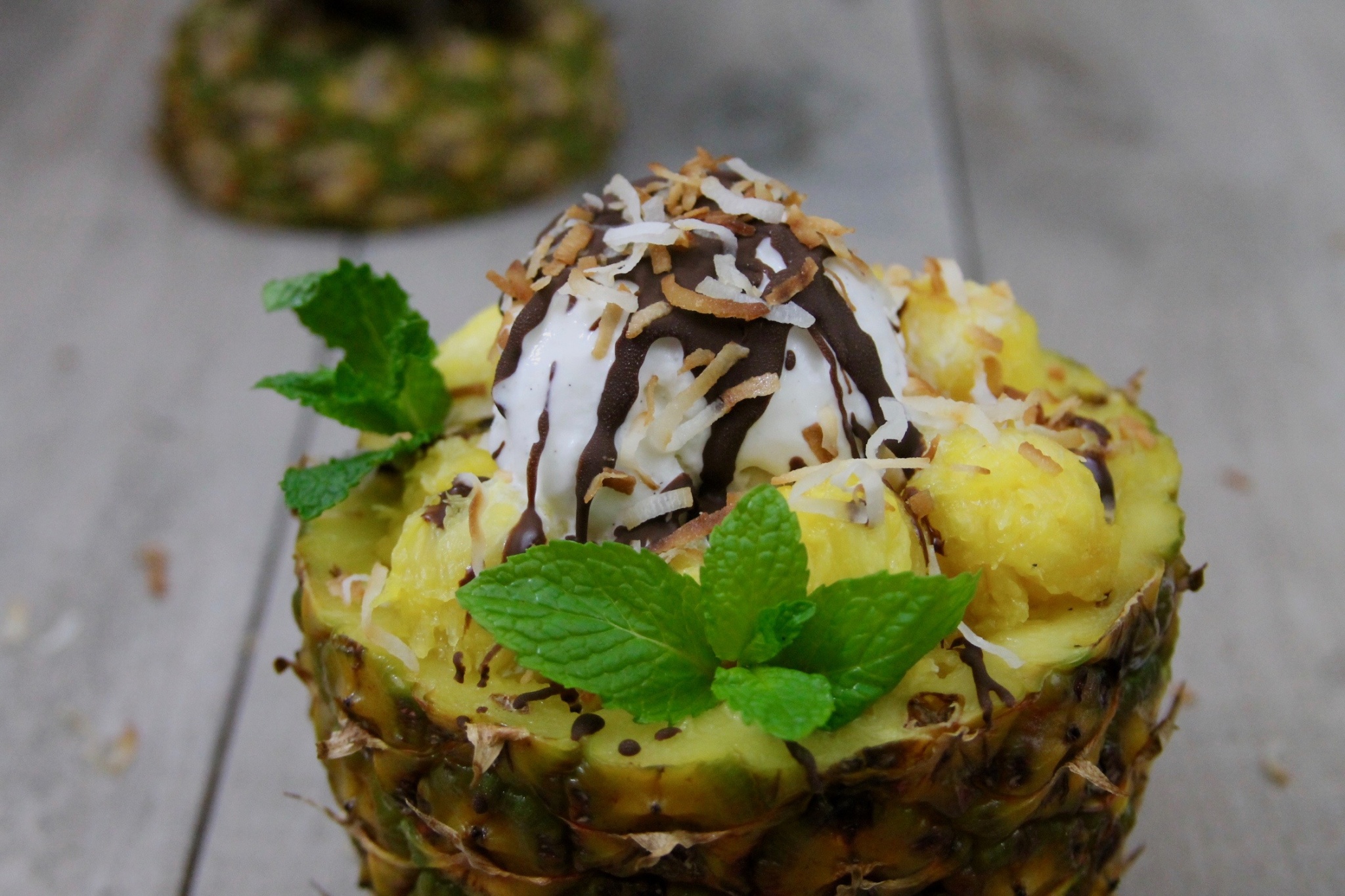 At home we always have Breyers® natural vanilla ice cream, along with a few other flavors. The vanilla flavor is so versatile and there is so much I can do with it, it goes well with everything from cherry pie to sundaes and refreshing fruit milk shakes. The Breyer's Natural Vanilla Ice cream is made with fresh milk, cream and sugar; the milk and cream are all American and come from cows not treated with artificial growth hormones. And did you know that every little vanilla bean speck you see comes from 100% Rainforest Alliance Certified™ vanilla beans, sustainably farmed in Madagascar, no wonder it tastes like no other.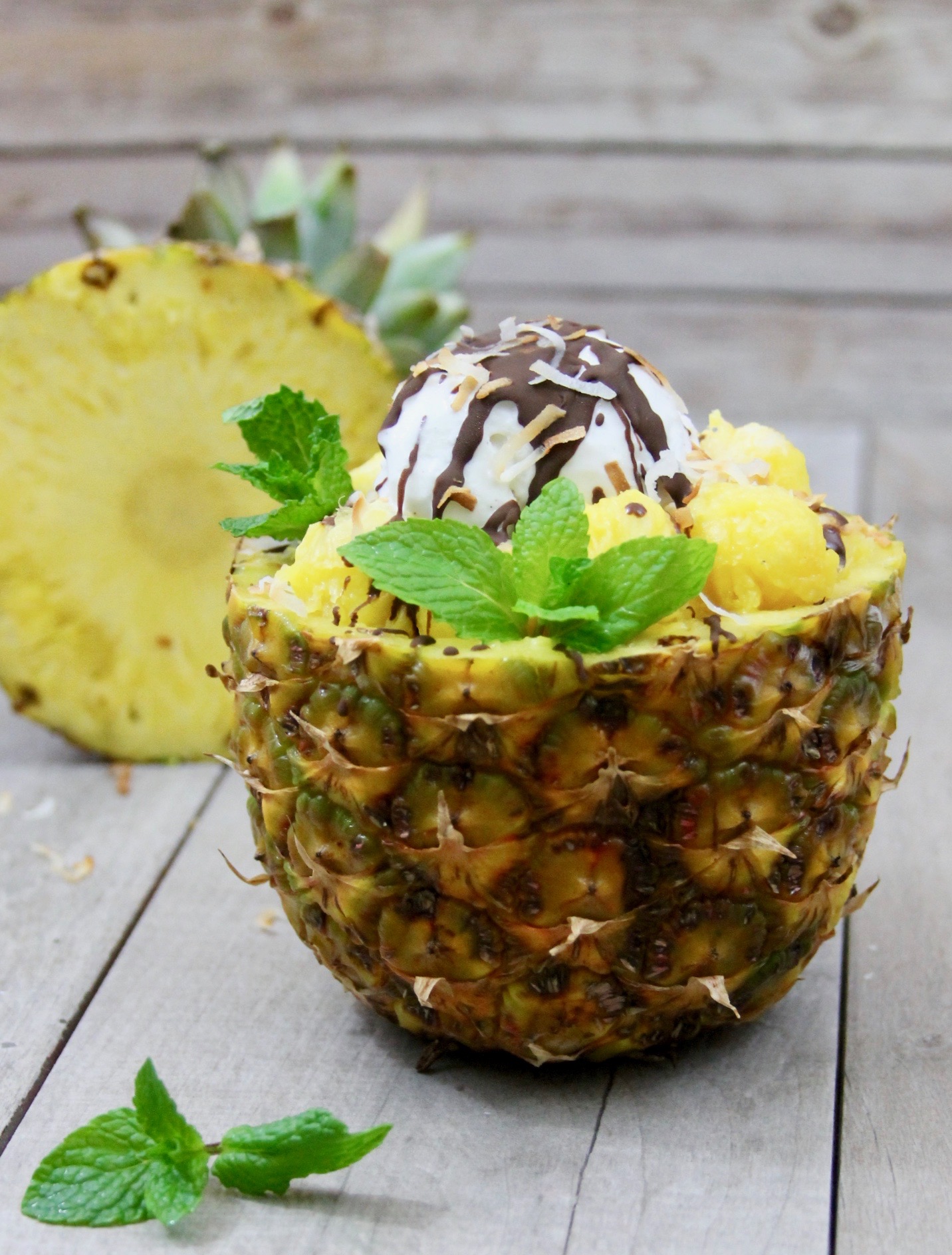 Piña Colada Split Recipe
Ingredients
1 small pineapple
2 cups Breyers® Natural Vanilla Ice Cream
2 cups toasted flaked coconut
1 tsp. grated lime peel
Hard shell chocolate topping
Mint leaves for garnish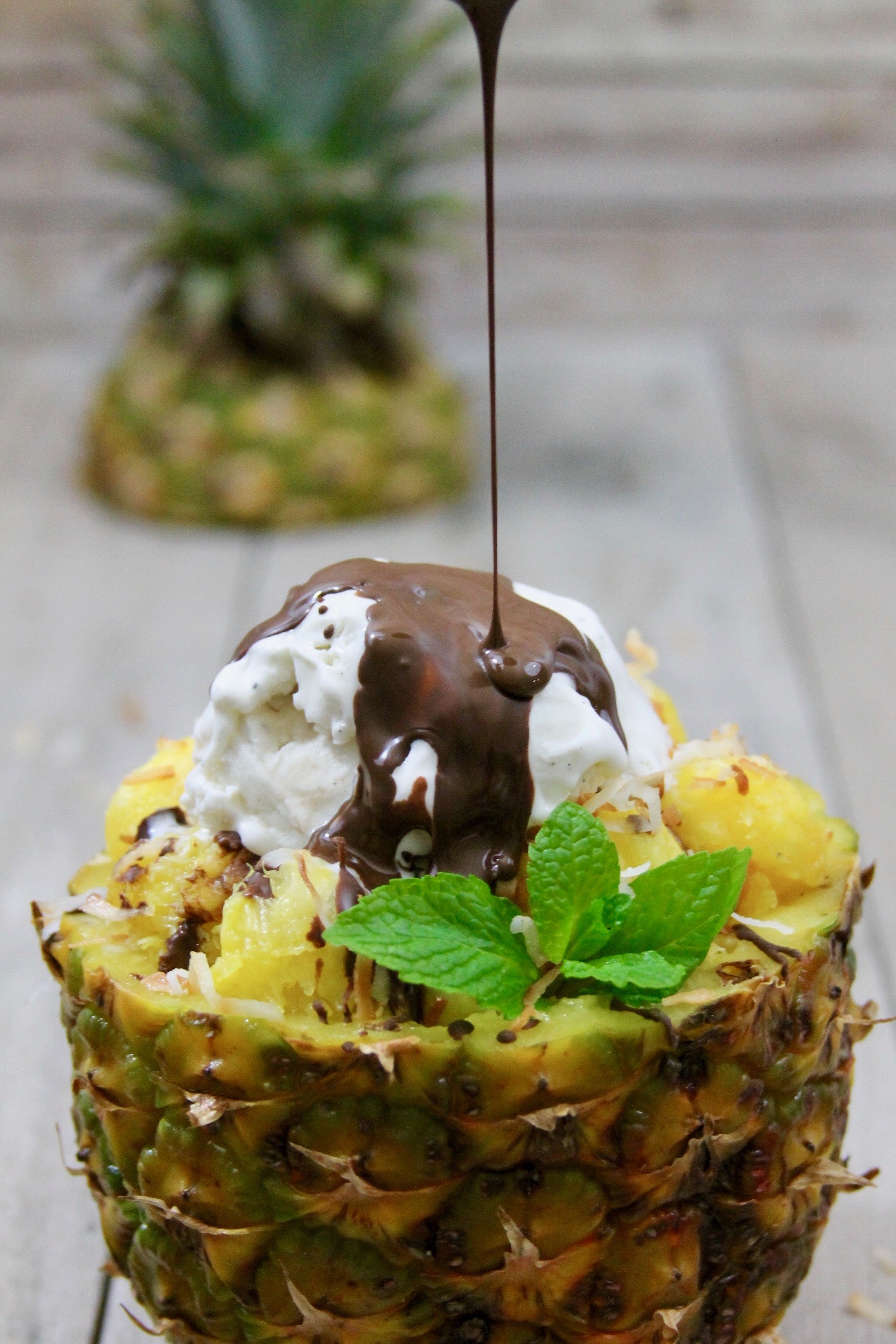 Directions
Cut pineapple in half. Remove core. Use a melon baller to scoop out bite-size chunks of pineapple, leaving 1/2-in. border.
Scoop Breyers® Natural Vanilla Ice Cream and pineapple pieces into the hollowed pineapple half.
Toss together coconut and lime zest and sprinkle over pineapple.
Drizzle with chocolate.
Garnish with mint leaves.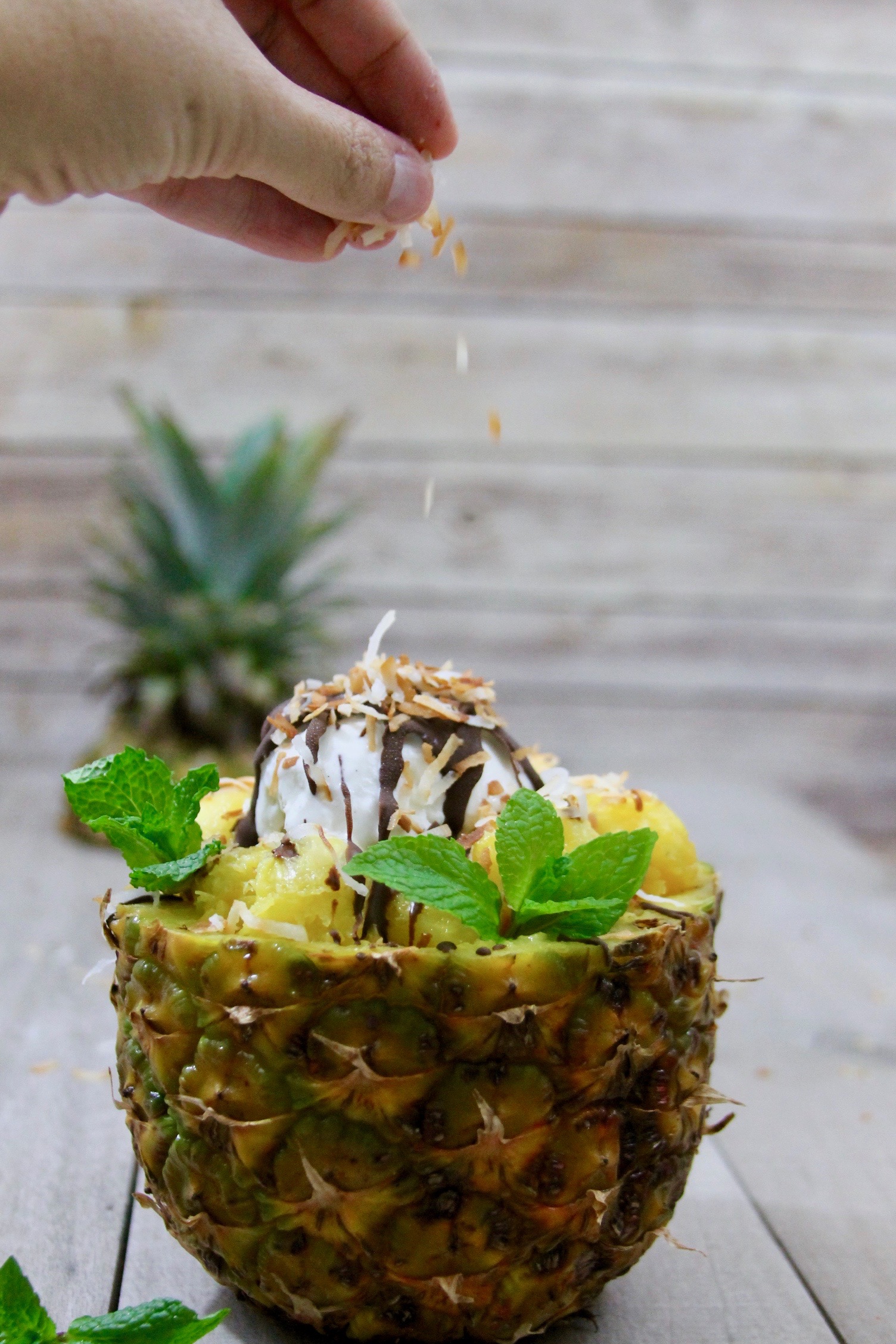 I have to say that this is probably my new favorite ice cream sundae and the perfect summer dessert! It's so delicious, it looks beautiful and the taste transports you to a tropical island somewhere.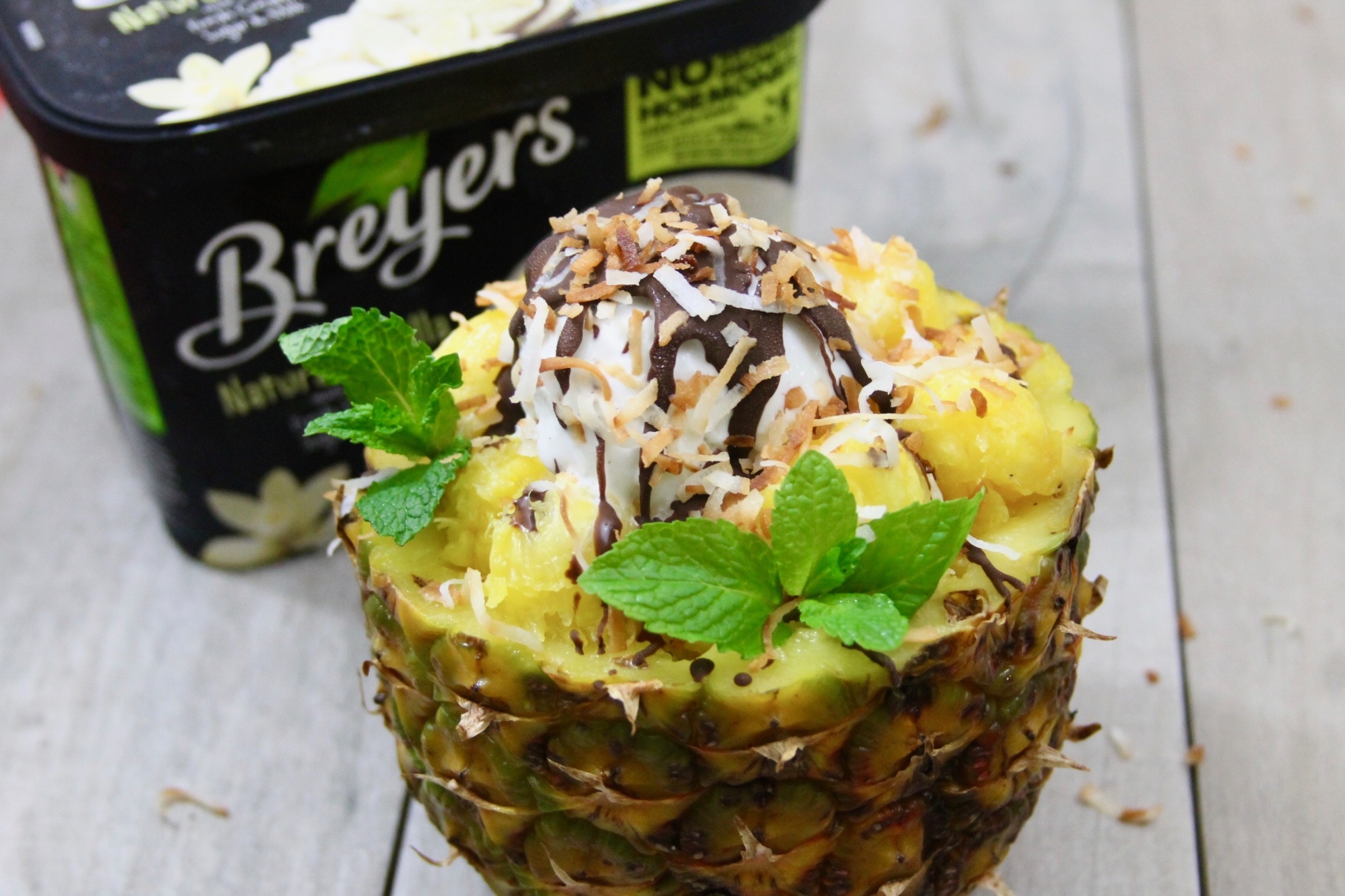 I always turn to the ViveMejor.com website when I'm looking for a delicious and easy to make recipe. If you're looking for deliciously simple ideas, nutritious recipes, and sustainably sourced options be sure to check out ViveMejor.com! Add your personal touch to any Vive Mejor recipe and share with the #MiCocinaViveMejor hashtag!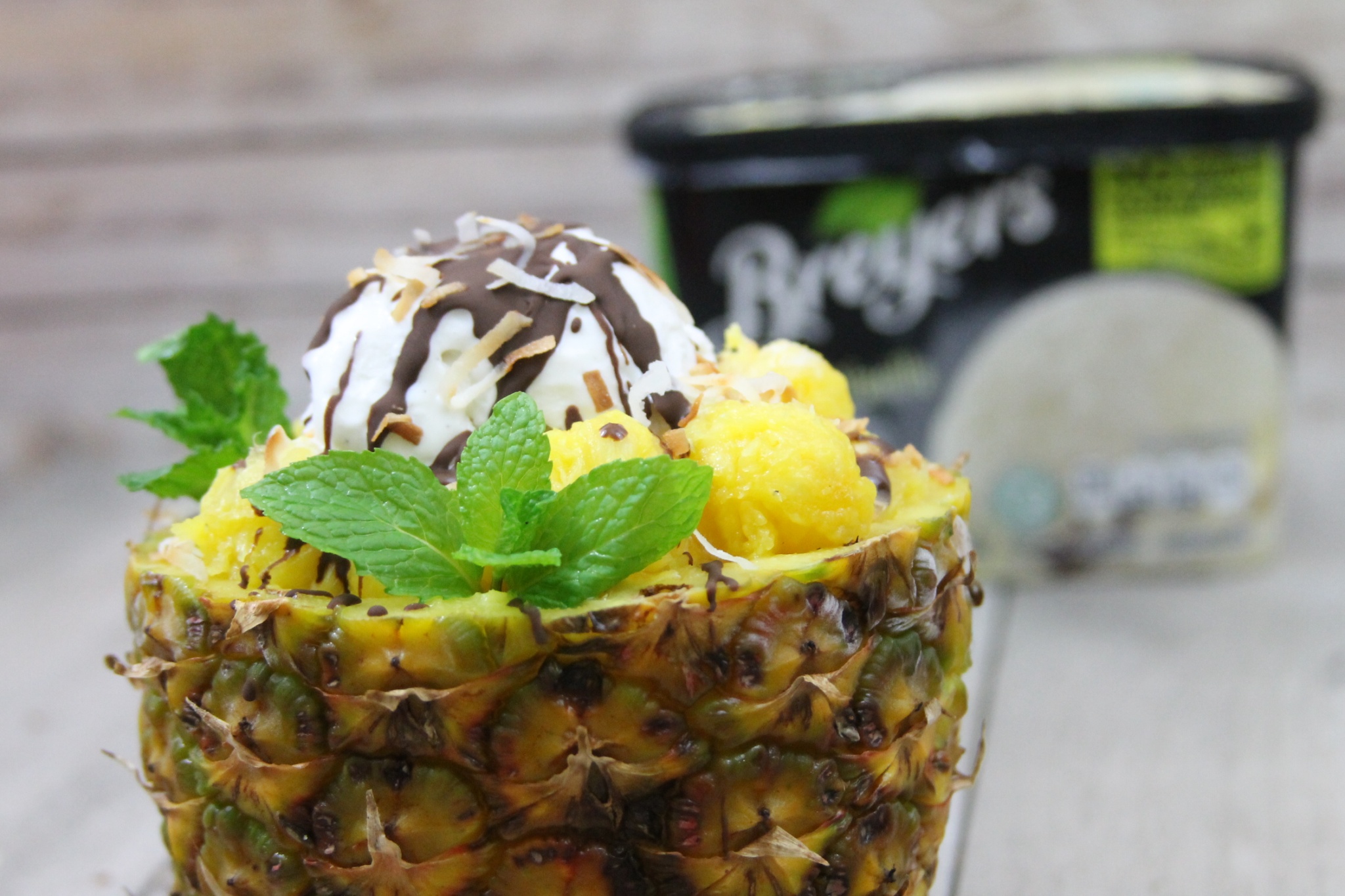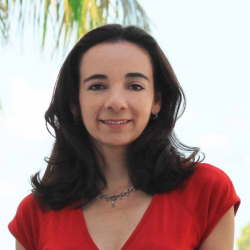 Latest posts by Paula Bendfeldt-Diaz
(see all)