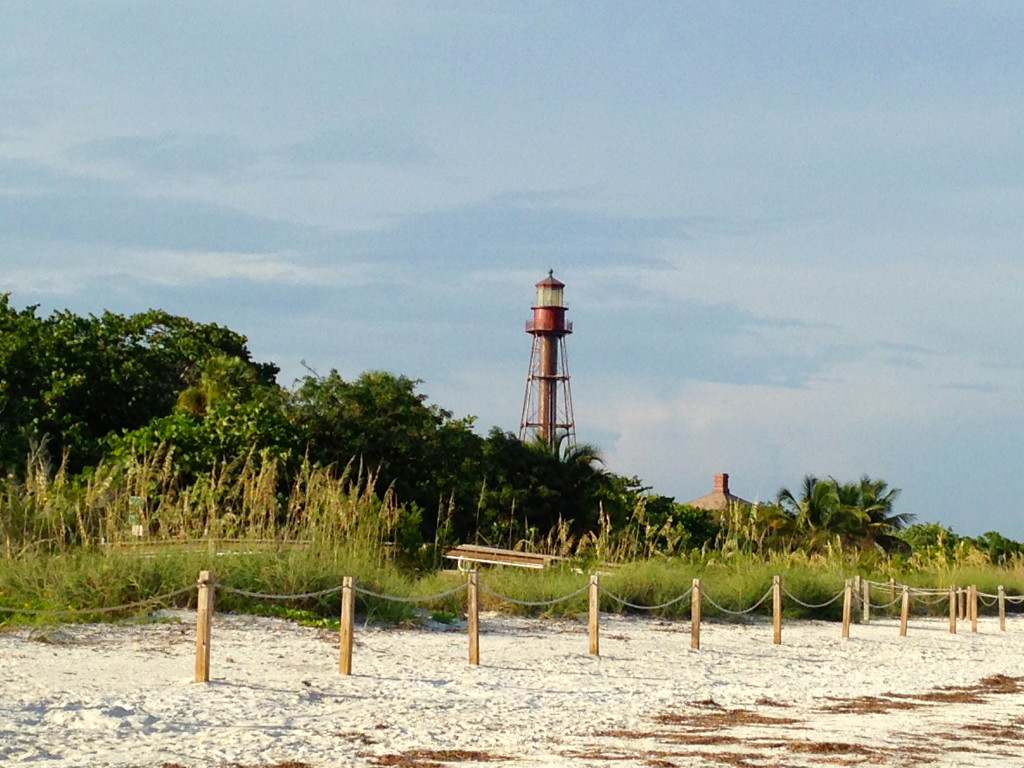 Even though the summer is officially over for us and the kids are back at school we always take advantage of the weekend to travel. We love making little short road trips to explore our own backyard and are always on the lookout for new and interesting attractions and beaches in Southwest Florida.  This past weekend we visited Sanibel and along the way we got to explore two of our favorite beaches Causeway Beach and Lighthouse Beach.
Things To Do In Sanibel Island's Lighthouse Beach
Lighthouse beach is located at the eastern tip of Sanibel Island. This is one of the most scenic beaches in the island, not only is it home to the Sanibel Lighthouse but it also offers sweeping views of the San Carlos Bay and Fort Myers beach skyline as well as beautiful views of the Gulf of Mexico.  The views of the beach with the lighthouse and the San Carlos bay are some of the most beautiful beach scenes in the island.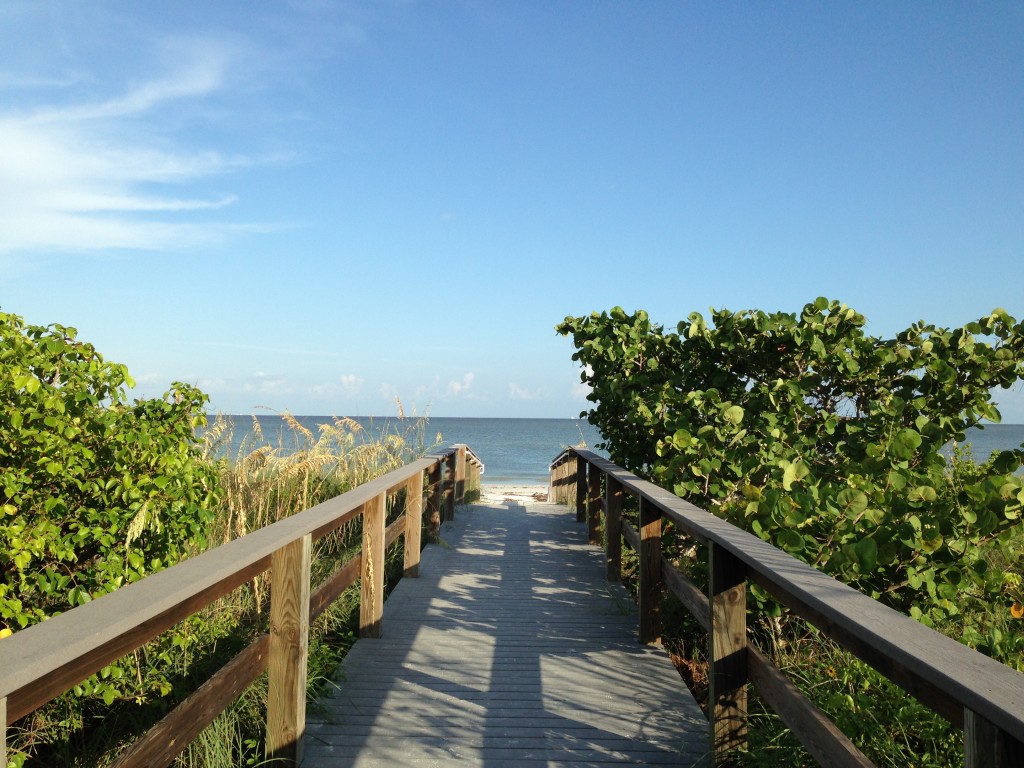 Check out the lighthouse: Dating back to 1884 the 102foot lighthouse is one of the most photographed and recognized landmarks in the island.  The lighthouse itself is not open to the public, but you can take a stroll on the beach and a closer look at the historic lighthouse while you snap some nice photos.
Do some shelling: Lighthouse Beach's south-facing orientation makes this is one of the best shelling beaches on Sanibel Island.   The beach is wide and flat, and the water is shallow and perfect for wading. You will often see live shells, hermit crabs scurrying about and even the occasional seahorse.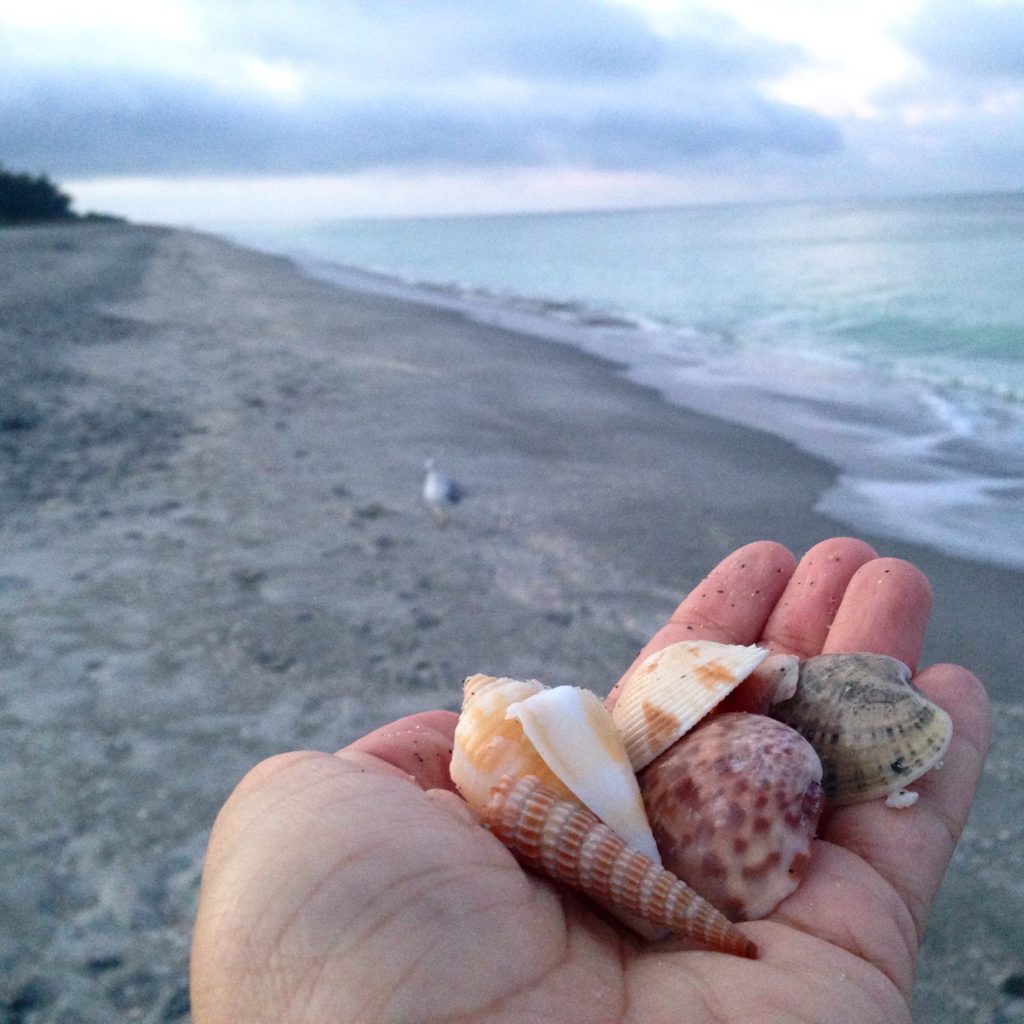 Fish from the pier: A small fishing piers extends into the San Carlos Bay and has it's own parking and direct access.  We love to watch the pelicans diving for fish right next to the fishermen.
Enjoy the wildlife: Because the beach is a natural preserve there are lots of marine birds and wildlife from egrets and royal blue herons to sea turtles nests. It is quite common to see dolphins playing along the shore and close to the pier. Visitors can also explore nature trails that meander through the mangrove forest above the beach.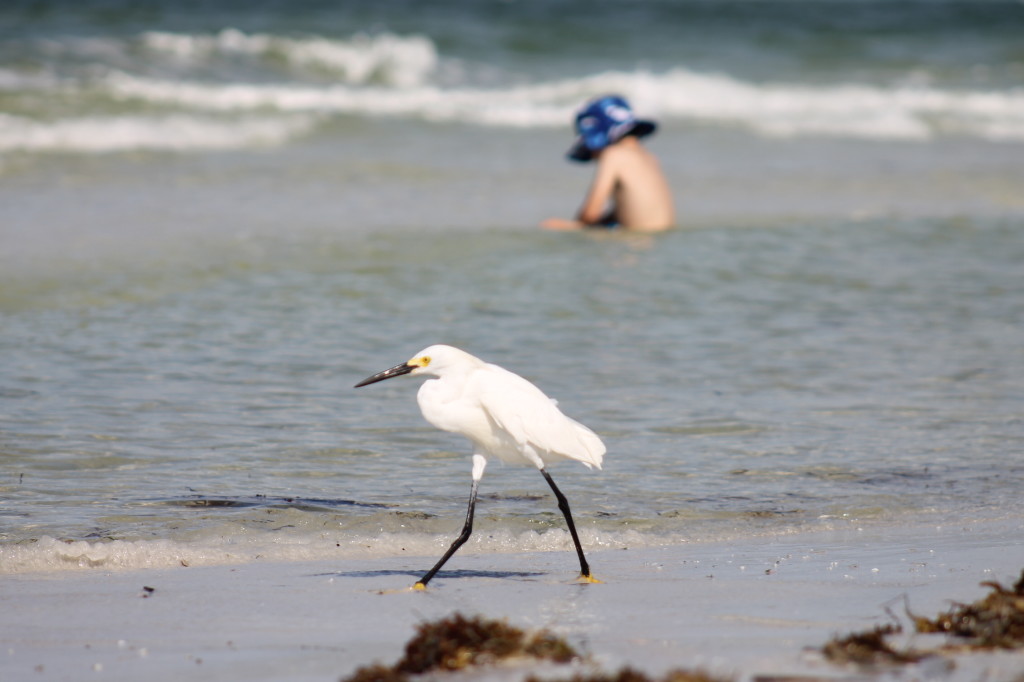 Windsurfing: The strong causeway currents at Lighthouse Beach do not make it the best place for swimming but it is a popular beach for windsurfers.
Watch the sunset: After strolling for a while and picking up some shells we usually head on to the north side of the beach to watch the sunset while we enjoy a picnic dinner.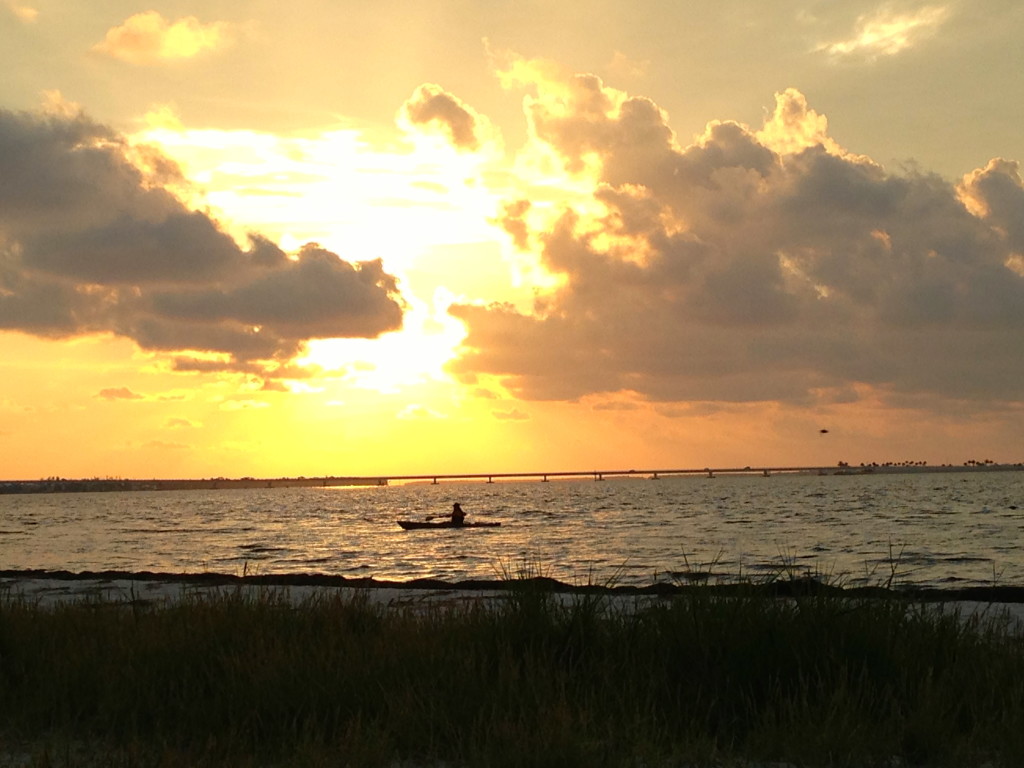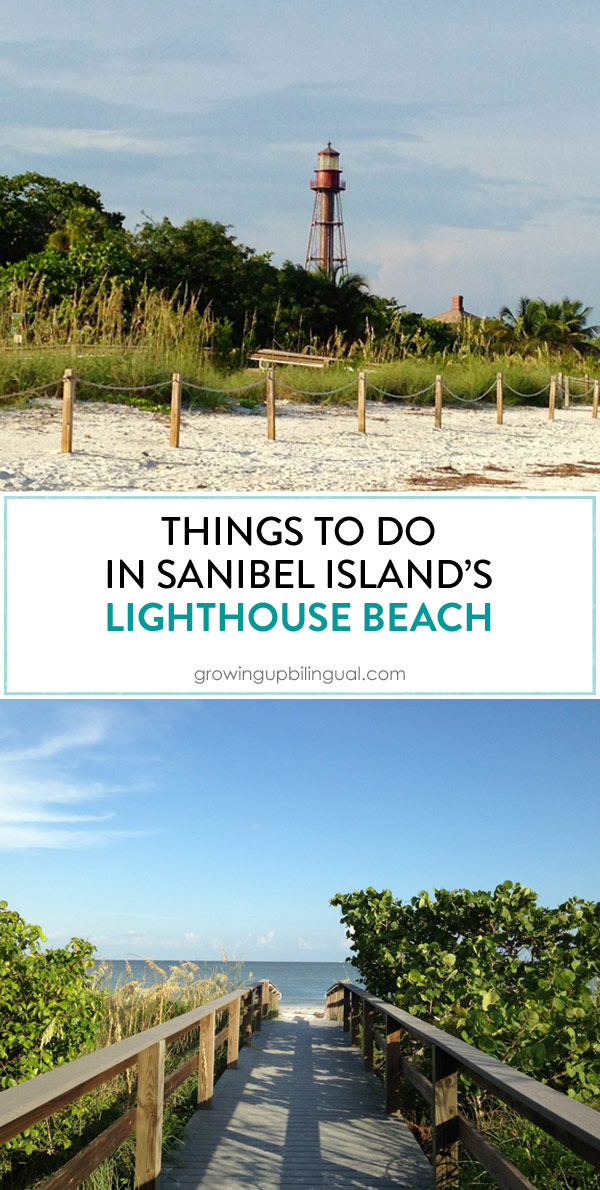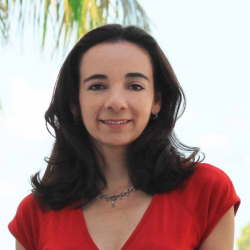 Latest posts by Paula Bendfeldt-Diaz
(see all)