This shop has been compensated by Collective Bias, Inc. and its advertiser. All opinions are mine alone. #CambioConfiable #CollectiveBias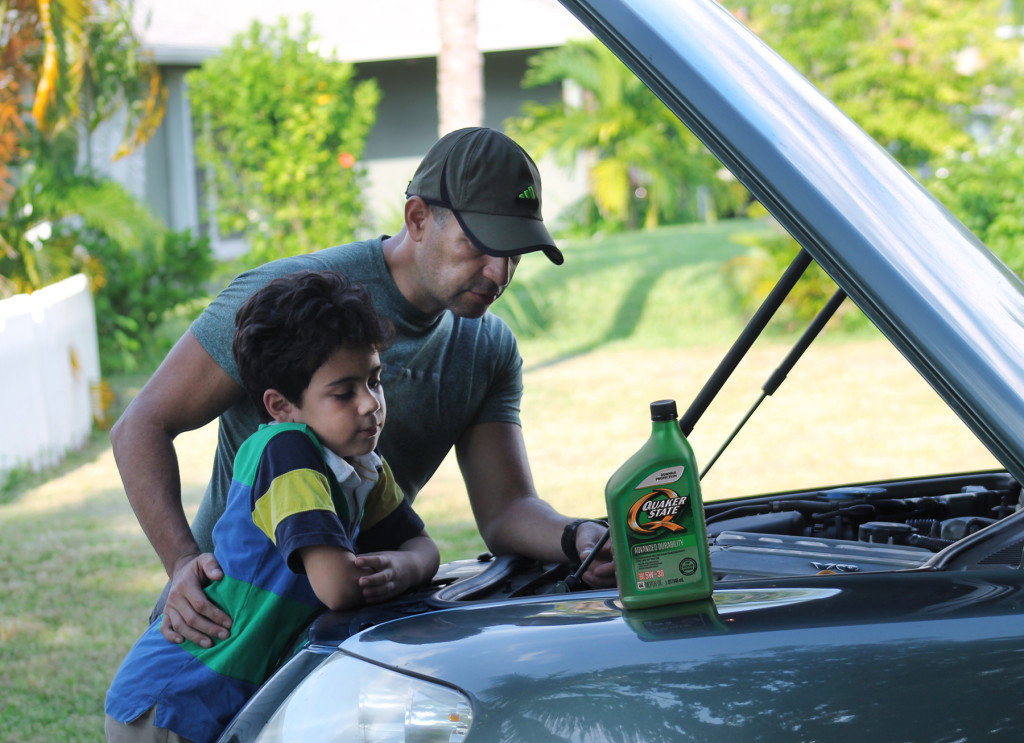 As a boy growing up in Guatemala, my father and I bonded over taking care of the family car. As Latino "car guys" or gear heads we took a lot of pride in keeping our cars looking and running well. I remember doing the simplest of maintenance chores with him on our family vehicles so fondly. Even changing the oil was something, that as a kid, I would look forward to doing with my dad.
I remember we would always check the car and make sure it was working properly before we would take a family road trip. I remember those times fondly as some of my happiest memories happened on those fun family road trips.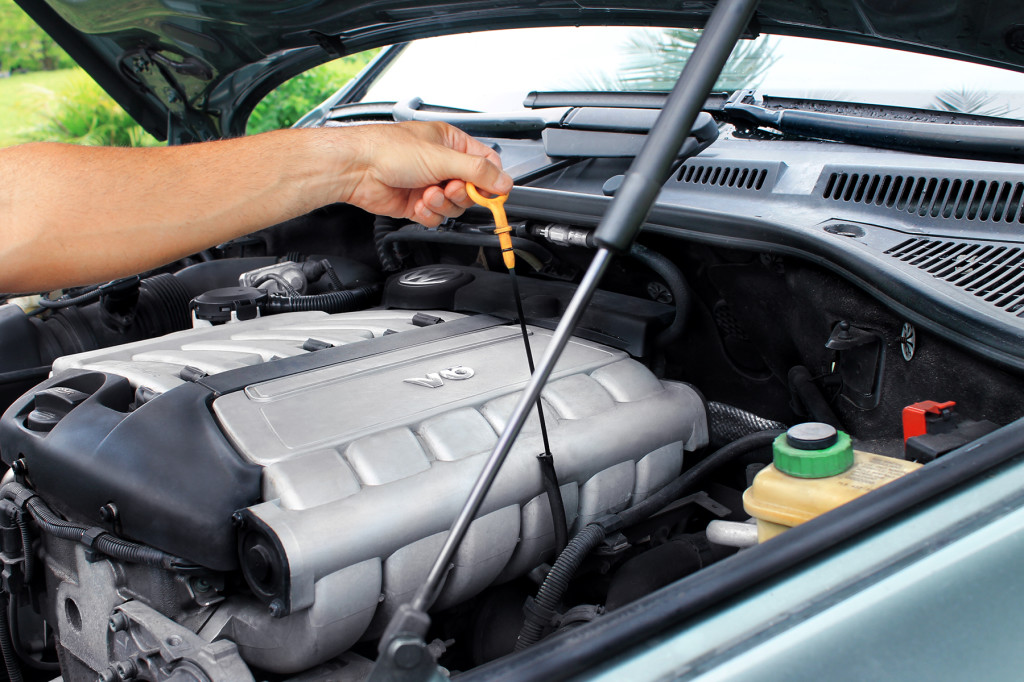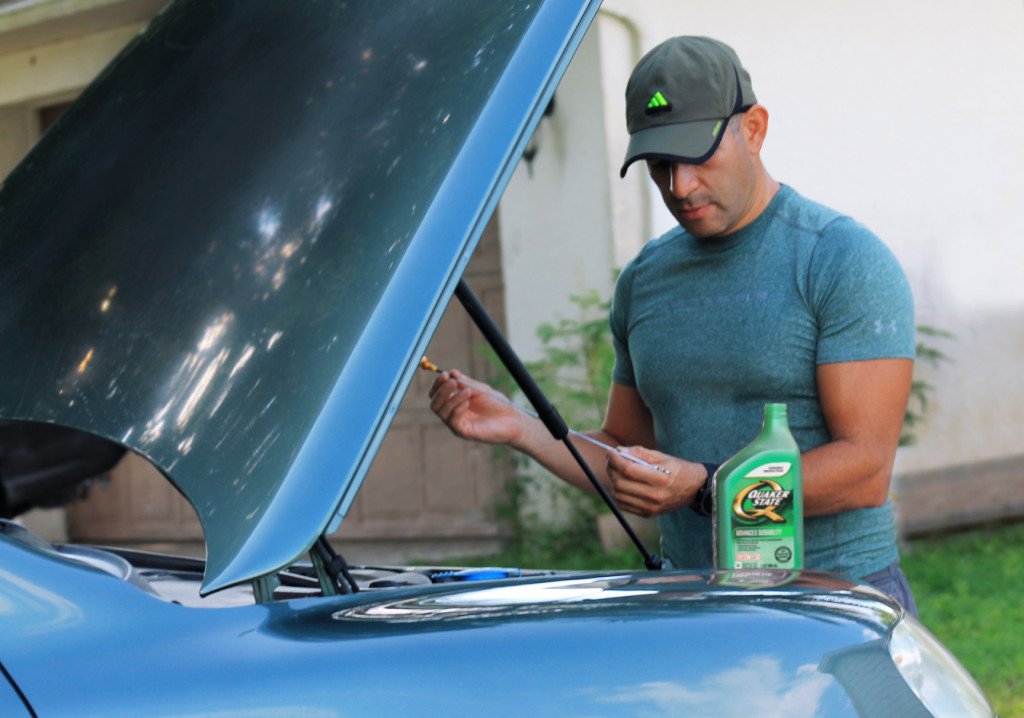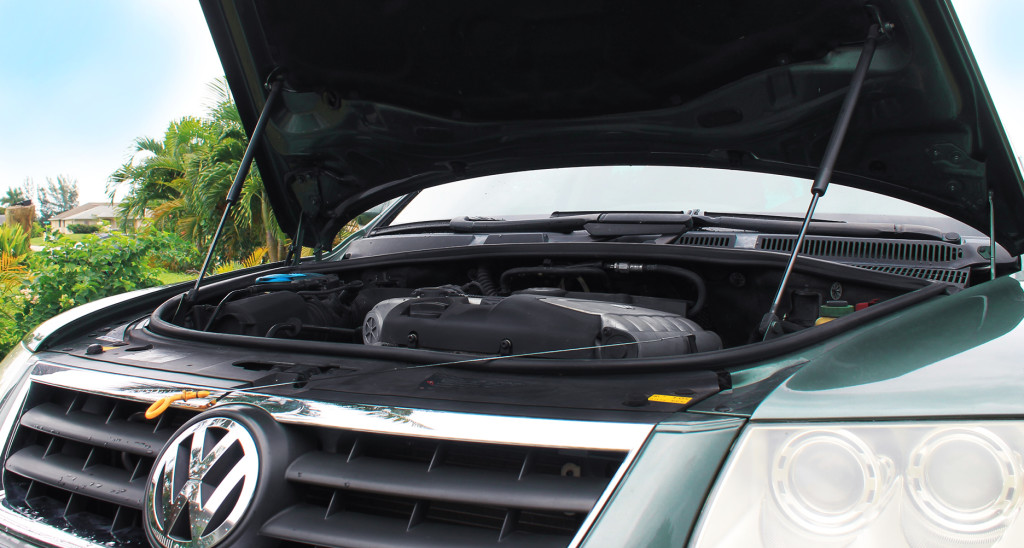 As an adult I fully understand that changing the oil is crucial to keeping my car on the road and getting the most out of my investment, and yes ,I am still that proud Latino "car guy" I was back in Guatemala. So I really appreciate when I find a reliable and afortable product that both my father and I agree we can confidently use in our cars with consistently great results. Quaker State Oil is the one brand of motor oil we both trust in our vehicles.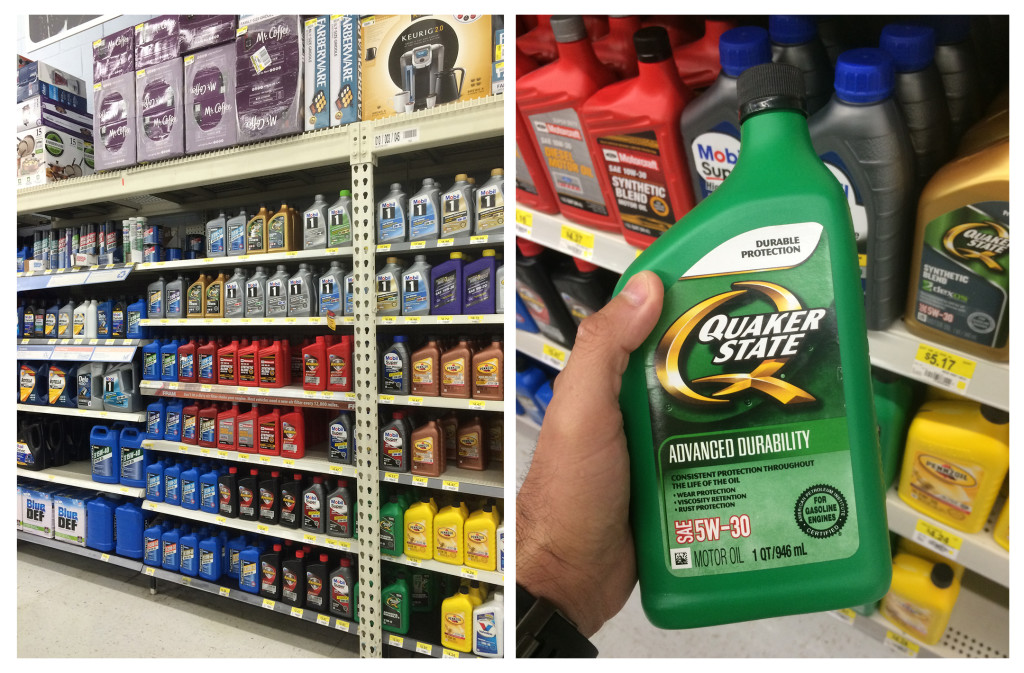 When I roll up my sleeves to change the oil in my cars today I pick up a few quarts of Quaker State Oil at Walmart and use the Diaz family oil change tips my dad passed down to me to make the job a bit easier. When you are ready to save money by changing your own oil at home stop by Walmart and grab some Quaker State Oil and follow these tips to make your oil change go smoothly and keep your car running like new.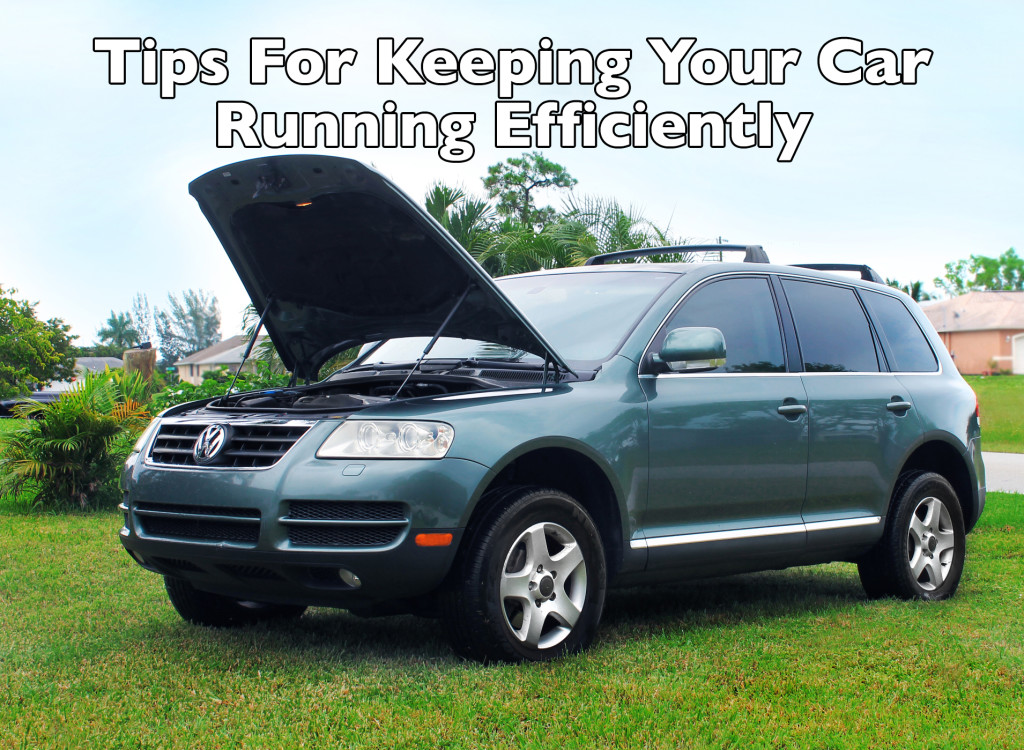 Oil Change Tips:
Warm up the engine: This is one tip my dad taught me that a lot of people don't know, but it is crucial to a professional grade oil change. Warming the engine for around three minutes helps to make removing any sludge a lot easier. Be sure not to run the engine too long though as the oil will get much too hot to handle.
Floor Protection: Trying to get oil off the floor of your garage or driveway is really not any fun, at all. An inexpensive shower curtain can save you a lot of work from those inevitable spills that are going to happen.
Green Oil Absorbent materials: It's going to happen, even when you are prepared. Be ready to sop up any minor (or major) oil spills with eco-friendly oil-absorbing materials which you can easily find online. Don't use kitty litter or clay-based absorbers, they tend to just leave you with a bigger mess.
Always change the oil filter: My dad always stressed having the right tool for the job and that applies to oil changes as well. Make sure you have the proper sized wrench for your vehicle. After removing the old filter rub a small amount of the oil onto the seal of the new oil filter and always hand tighten it; a wrench can sometimes exert too much force if you aren't very careful.
Don't forget to refill: Find the oil cap and fill it up with your Oil, using the recommended weight and amount for your specific vehicle I use Quaker State Advance Durability. Replace the cap and wait a few minutes. Check to see that your oil level is between the low and full marks on your dipstick.
Safe oil disposal: Never dump used oil into sewers. Aside from this practice being environmentally unfriendly it is also illegal and you can be fined or even serve time in jail. Instead, collect it and find an approved disposal location for your used oil. Most service stations and gas stations offer a disposal service.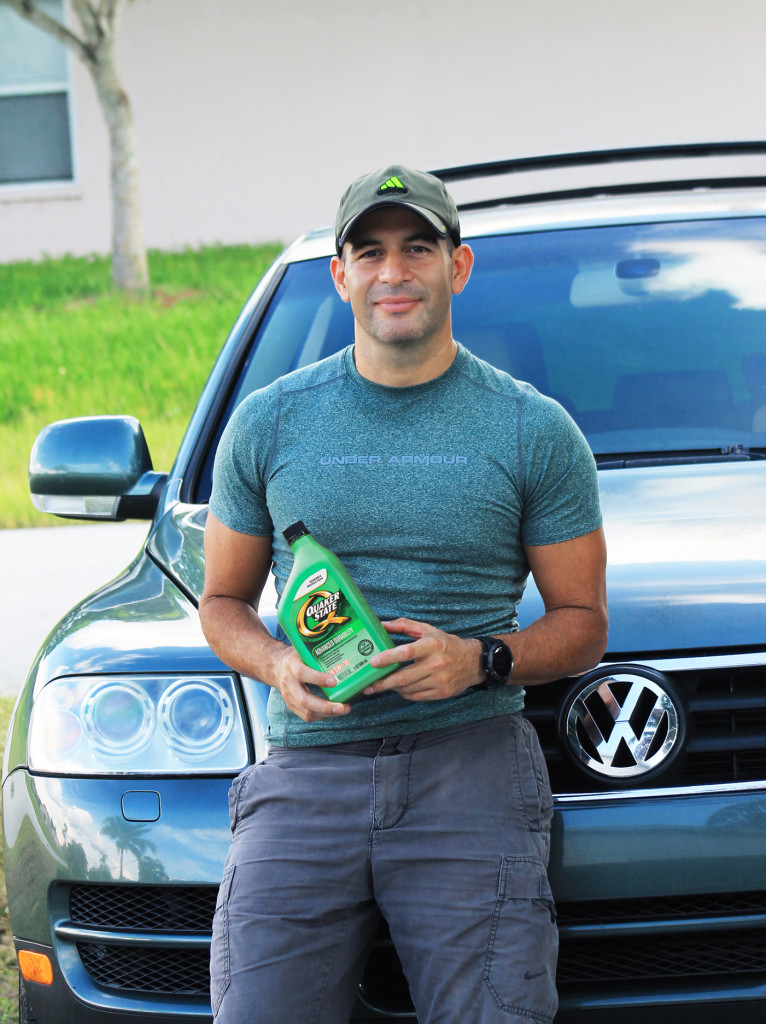 Another important thing to keep in mind when you're taking care of your car is to make sure that you check your car battery to see when it needs changing. The last thing you want is to find yourself stranded because you should have changed the battery of your car and you didn't. There are great places to buy your battery online and save. However, before buying a battery online you need to make sure you are getting the right battery for your car. That is why it's a good idea to research this first. Remember your battery type and size will depend on the both the make and model of your car. For example if you're looking for the Dodge Dakota battery size you need to also specify what year your car is.
You'll want to keep your car maintained and running well. If you don't end up maintaining the car, it can quickly deteriorate in price and worse yet it could get damaged. If the car's engine has an issue you might have to sell it to a damaged car buyer which won't net you a lot of money. So, always do your best to keep your car maintained and in good condition or it'll cost you.
Your car is very important to you and your family for your everyday life, take good care of it. Be sure to check out the different Quaker State products to find the correct one for your vehicle here.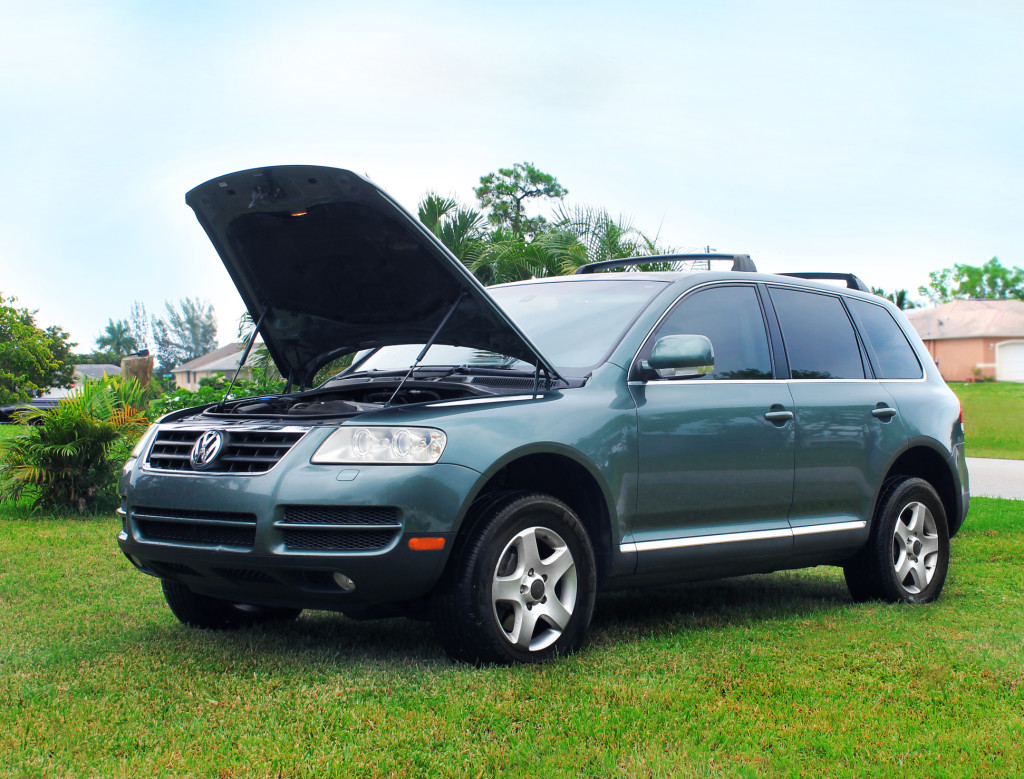 Latest posts by Cesar Diaz
(see all)