I am super excited to be joining Champions for Kids by participating in another Simple Service project. I am passionate about supporting their mission to mobilize MILLIONS of people by providing training and resources to improve the lives of children in communities across America and beyond. Their goal is to mobilize 20 Million people by 2020.
As part of my partnership with GE, I received coupons for my GE light bulbs.  All opinions posted about my GE Lighting experience are my own.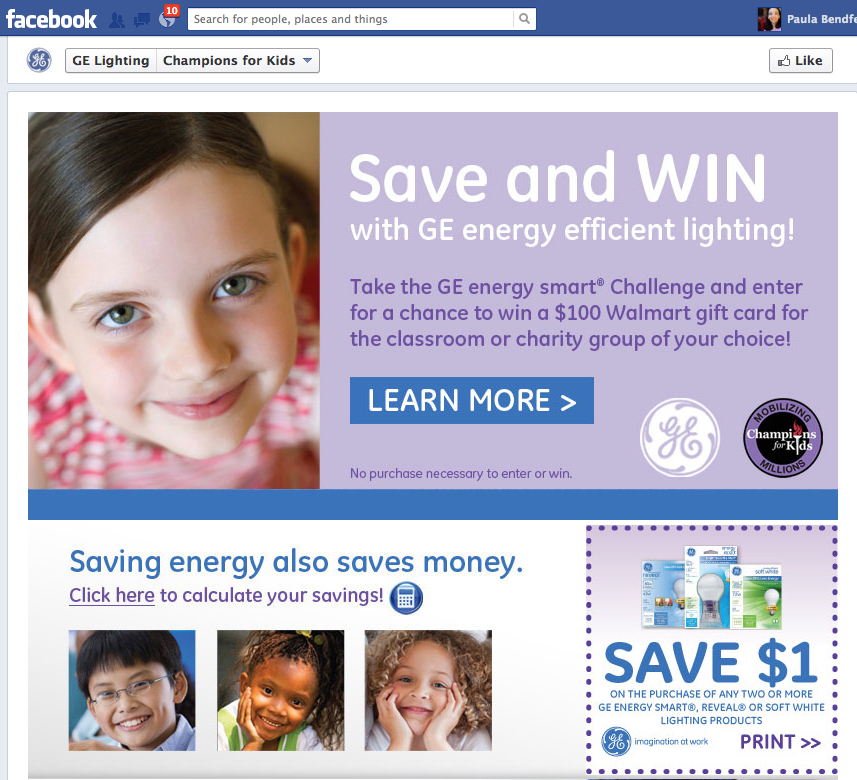 For this GE Smart Challenge SIMPLE Service Project I will be donating a box of GE Smart Energy Light Bulbs to a non-profit organization so that they can save energy and money while they are also saving the environment. I chose Peace by Piece Learning Center, a non-profit organization that provides specialized educational services for children and youth with autism and related disorders.  This organization is very near to my heart because my daughter is on the autism spectrum, she is able to attend a public school but for many children with autism in our area Peace by Piece has been the only place where they have flourished and developed a love for learning and where they are gaining the skills they need to live fulfilling and happy lives when they become adults.
Before heading out to Walmart to purchase the GE Smart Energy light bulbs I visited the GE Facebook page to learn more about how GE Smart Energy light bulbs save energy. I used the GE Energy Savings Calculator and found out that by changing just replacing six incandescent light bulbs for energy saving light bulbs you can save more than $50 in energy costs per year and you would avoid producing more than two and a half tons of CO2 !  You can see more about my trip to buy the GE Smart Energy light bulbs in my Google+ Album HERE.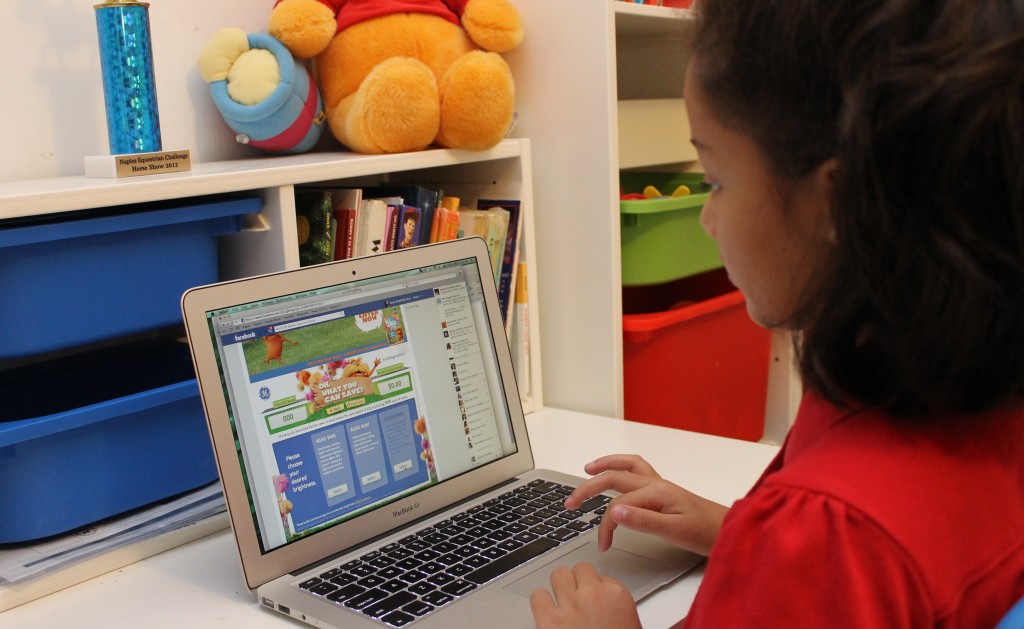 This really inspired me to go a step further and not just donate the Smart Energy light bulbs but also change some light bulbs at home. You can get started by choosing how you want to save energy in your home or office on the Energy Savings & Usage Calculator. My kids love the Lorax version of the Energy Saving Calculator and they really enjoyed changing some light bulbs at home. Go to GE Lighting's Facebook page before October 31st to sign up for a chance to win a $5000 trip to Universal Studios!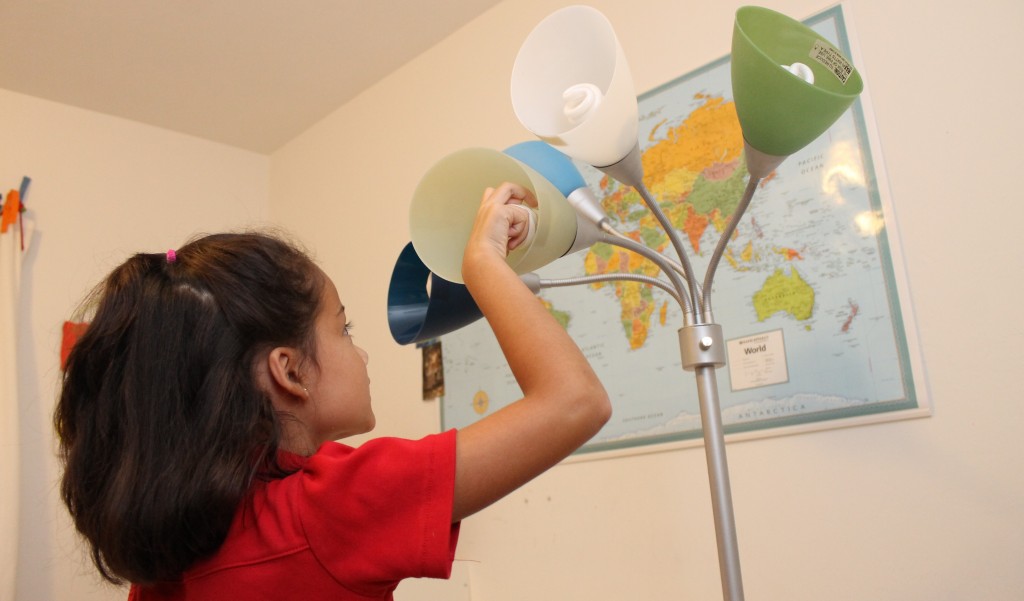 I also told my coworkers and friends all about it. I gave one of my friends a GE Smart Energy coupon so that she can join Champios for Kids and GE Smart Challenge Simple Service Project. You can also make a difference! You can help save energy and the environment by participating in the GE Energy Smart Challenge SIMPLE Service Project in your neighborhood. Gather your friends, family and co-workers to switch out incandescent bulbs for GE Energy Smart® bulbs in your home, workplace and neighborhood. Challenge each person to bring an extra pack of bulbs to donate to a local charity or other community organization. Help families in your neighborhood save energy, money, and the planet! By entering the GE energy smart® Challenge you could win a $100 Walmart gift card for a classroom or charity group of your choice! Be one of millions to help Champions For Kids meet their goal of 20 million people by 2020. You can find coupons to save on GE Smart Energy light bulbs HERE to get you started.
Like Champions for Kids on Facebook and follow Champions for Kids on Twitter and like GELighting on Facebook and follow them on twitter.
Disclosure: "As part of my partnership with GE, I received coupons for my GE light bulbs.  All opinions posted about my GE Lighting experience are my own." "I am a member of the Collective Bias™ Social Fabric® Community.  This shop has been compensated as part of a social shopper insights study for Collective Bias™ Champions for Kids and GE Lighting #CBias #SocialFabric"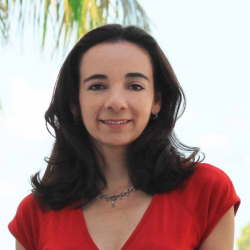 Latest posts by Paula Bendfeldt-Diaz
(see all)