I was asked by Carusele to participate in the #LaurasLean campaign, sponsored by Laura's Lean. Although I have been compensated, all opinions are my own.
This delicious and healthy recipe for spicy chipotle beef taco stuffed avocados is an easy low-carb, high-protein healthy meal that comes together in only 15 minutes. Made with Laura's Lean Ground Beef and fresh natural ingredients it's an easy meal perfect for busy weeknights.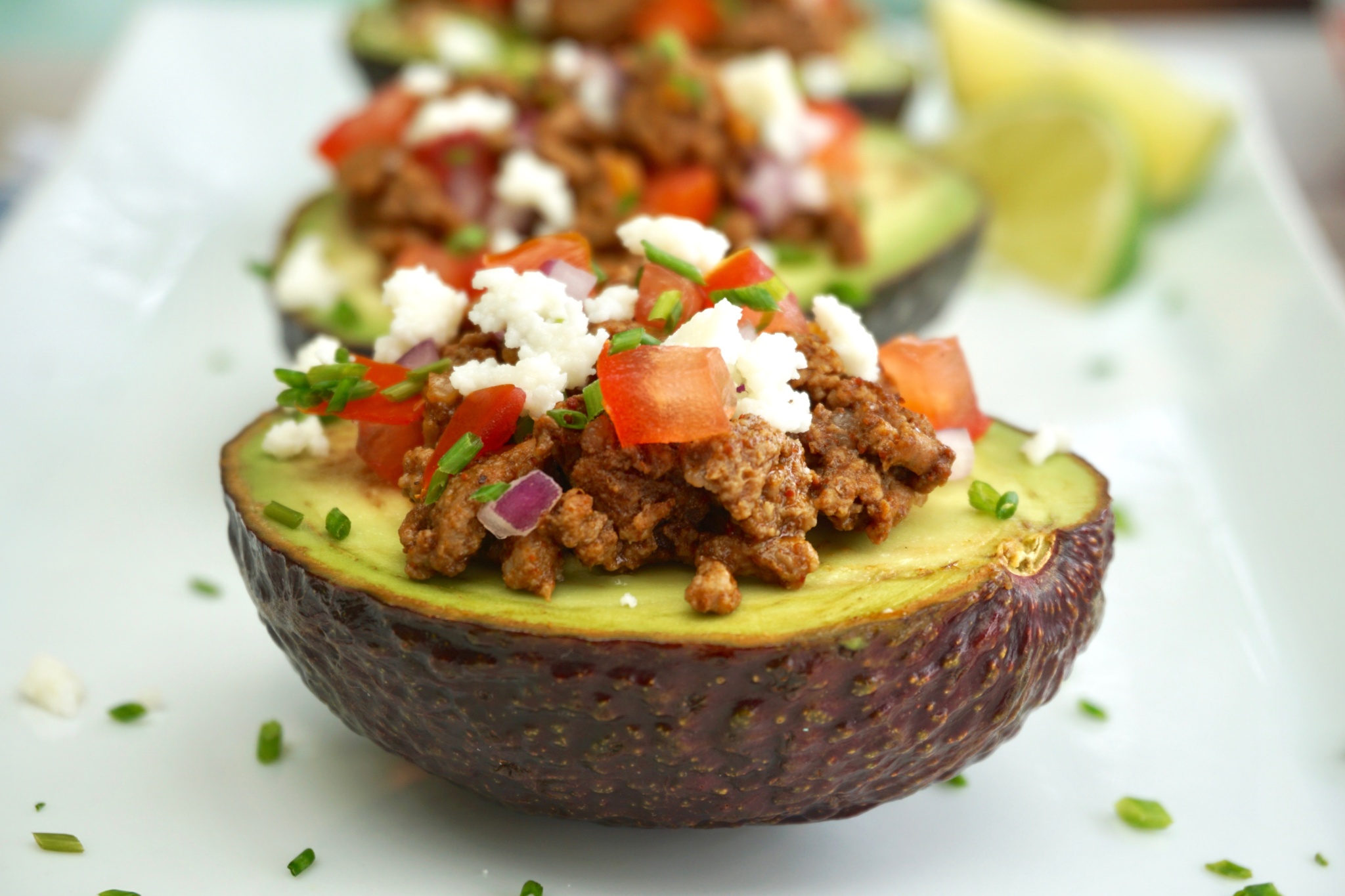 I'm all about making delicious healthy recipes that don't require slaving in the kitchen. That is why this recipe for taco stuffed avocados is one of my favorites. I make it at least a couple of times a month and it's perfect for when I don't have a lot of time to cook. And the best part is that this recipe is delicious and also good for you!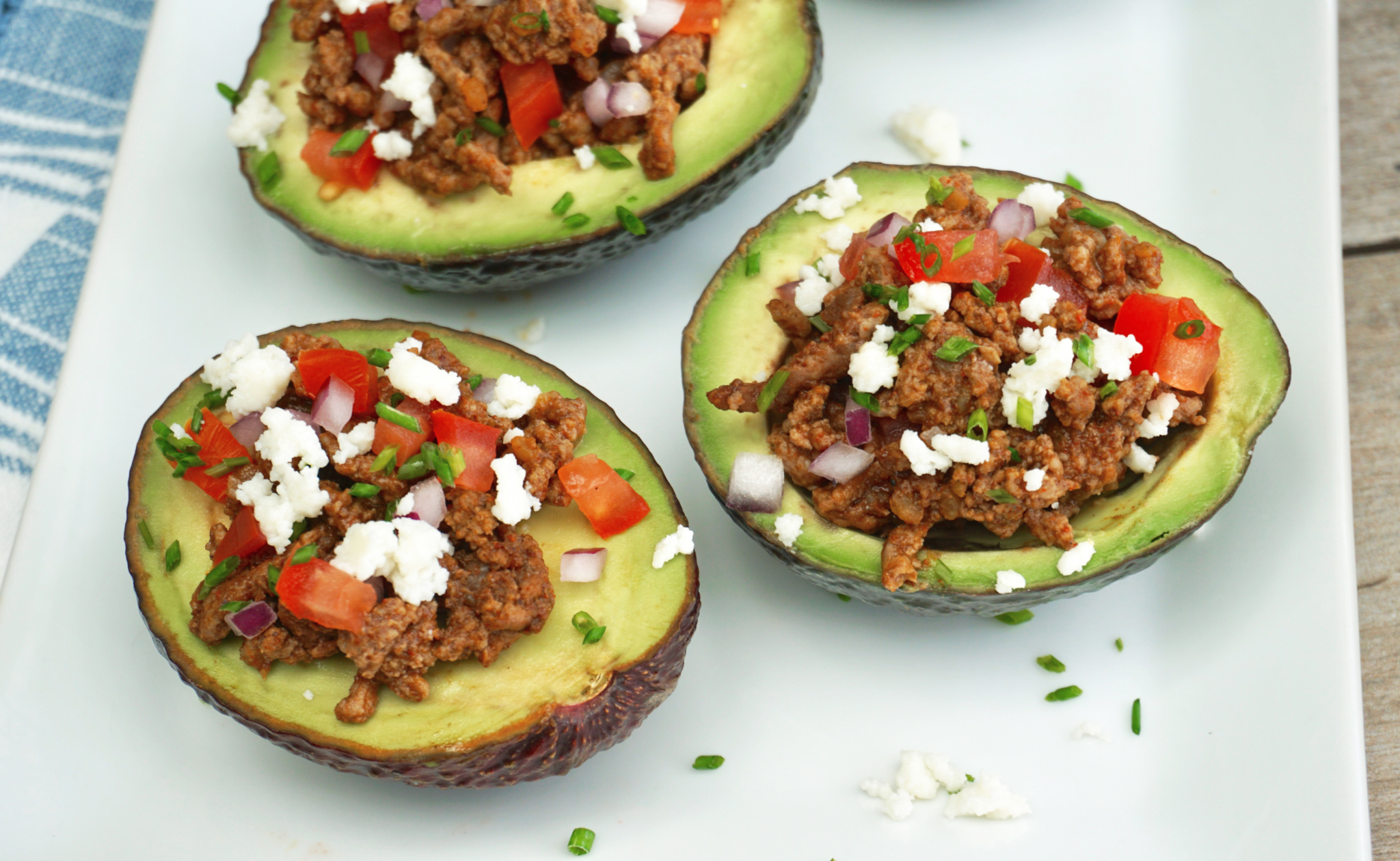 To make this recipe even healthier I used Laura's Lean 92% lean ground beef. Unlike most other "natural" beef, Laura's Lean products is a "Never Ever" offering, meaning that Laura's Lean protein is sourced from suppliers that raise their cattle without ever using added hormones or antibiotics and are always vegetarian fed.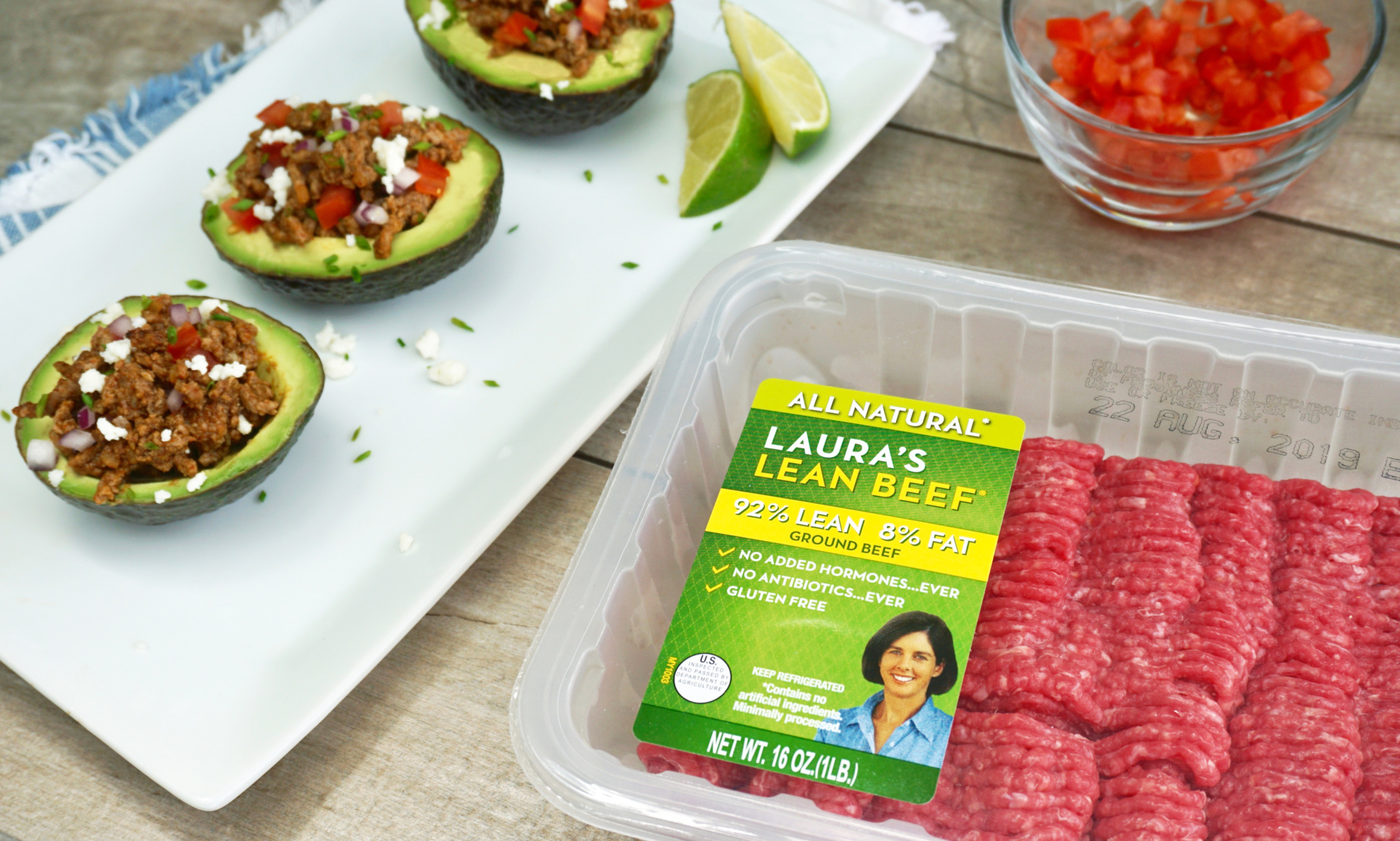 There are so many benefits when you use Laura's Lean ground beef in your recipes! And because Laura's Lean meets such strict USDA standards to qualify as lean you know that each 4oz serving of Laura's Lean ground beef contains less than 10g of fat, 4.5g or less of saturated fat and less than 95mg of cholesterol per 100g serving.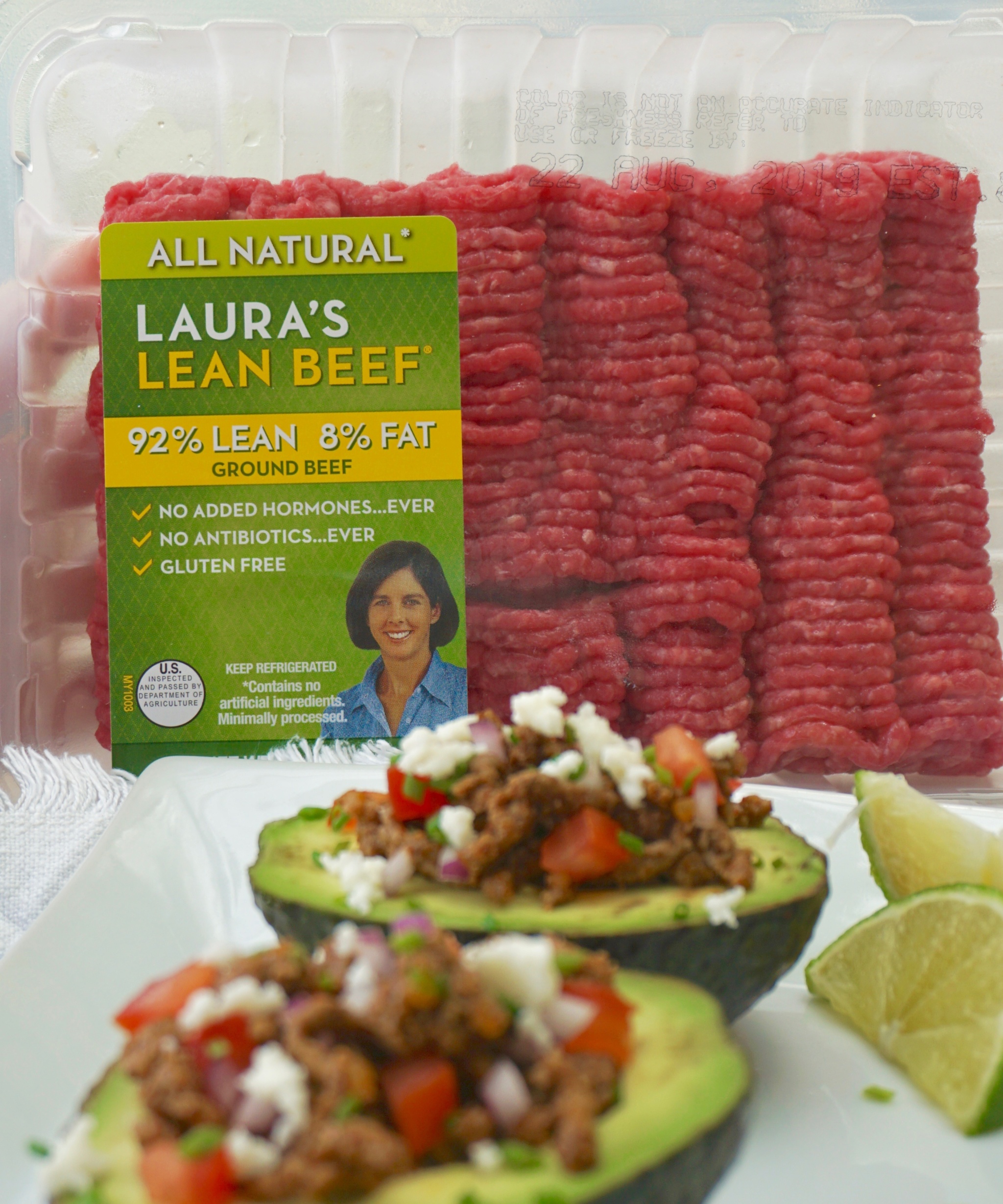 The taste of the spicy, warm beef taco filling with the freshness and smoothness of the avocado are a match made in heaven.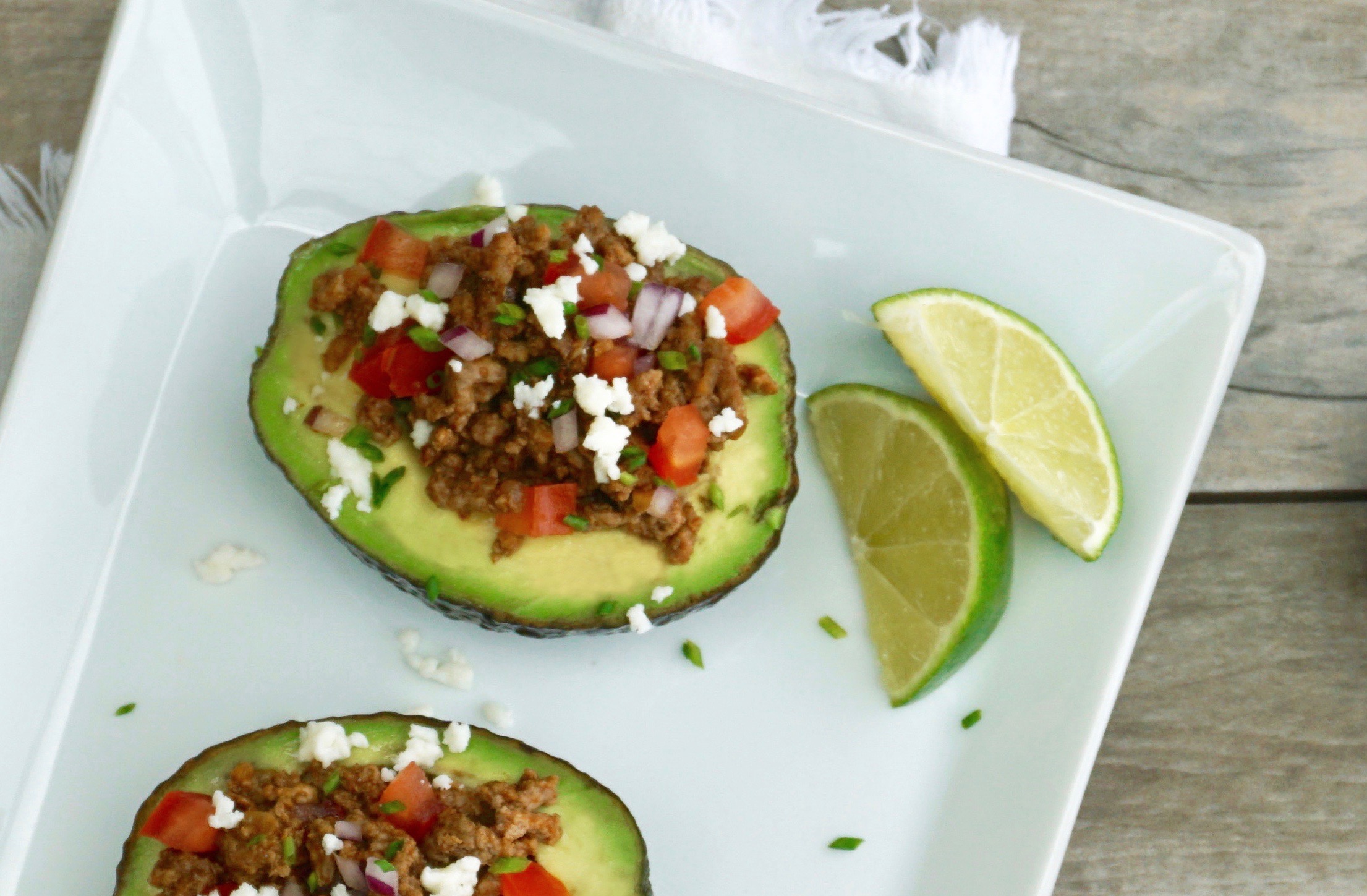 If your kids don't like spicy food, or if you don't like spicy food, (I'm not judging) you can omit the chipotle. And you can always have the chipotle powder at the table so everyone can add as much or as little as they like.
Spicy Chipotle Beef Taco Stuffed Avocado Recipe
Ingredients
1lb Laura's Lean 92% lean ground beef
5 Hass avocados
1/3 cup red onion, finely diced
1/2 cup tomato, finely diced
1 package taco seasoning
1 teaspoon chipotle powder (you can use more or less depending on how spicy you like your food)
water
Queso fresco
chives for garnish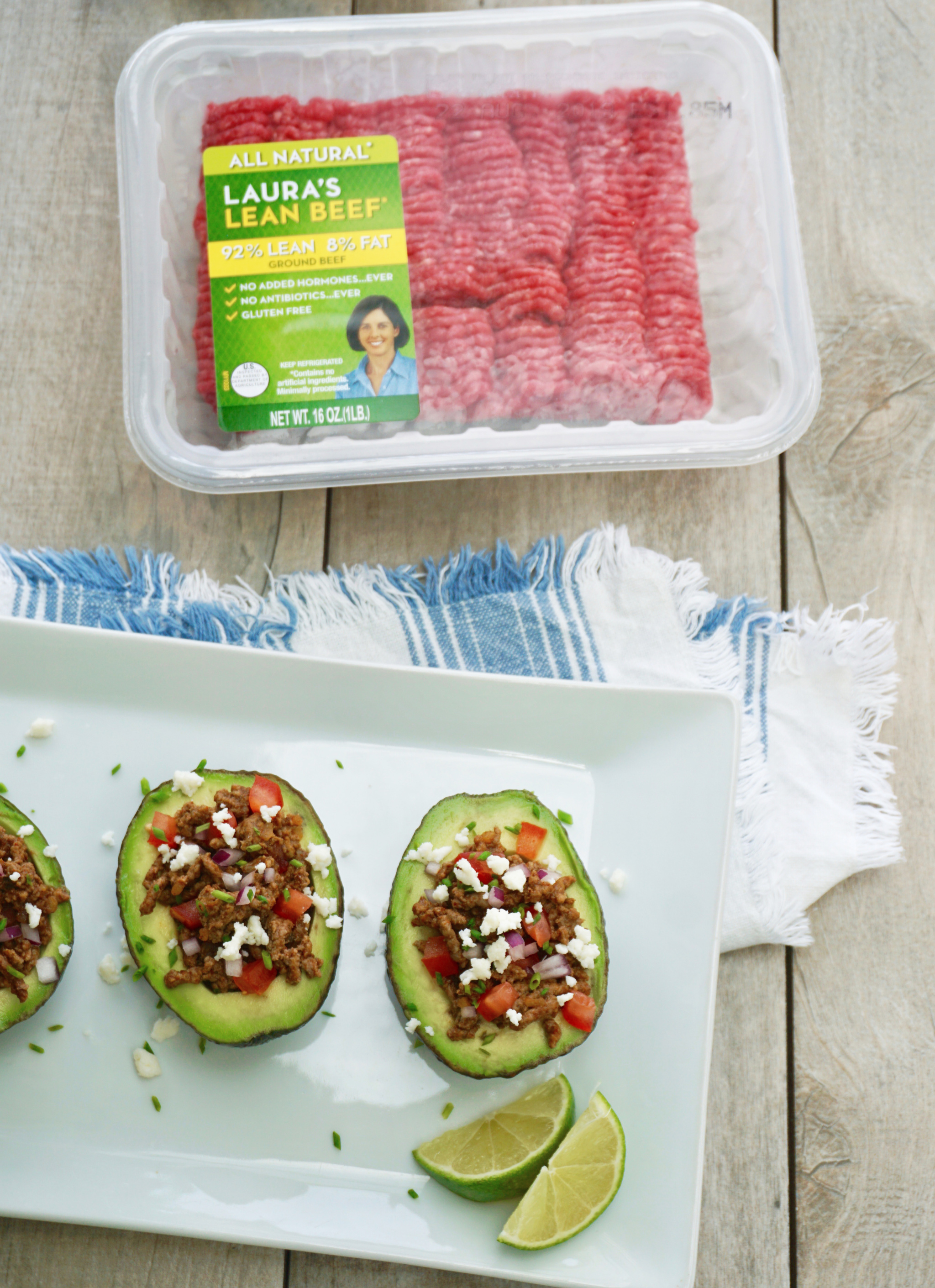 Instructions
In a large skillet, over medium heat, cook the ground beef until browned. Stir and crumble the beef as it cooks.
Drain and add the taco seasoning, chipotle powder and water according to the taco seasoning's instructions. Stir to combine.
Simmer until the sauce thickens and remove meat from heat.
Transfer cooked meat to a bowl and add tomato and onion. Mix well.
Cut the avocados in half and remove the pit.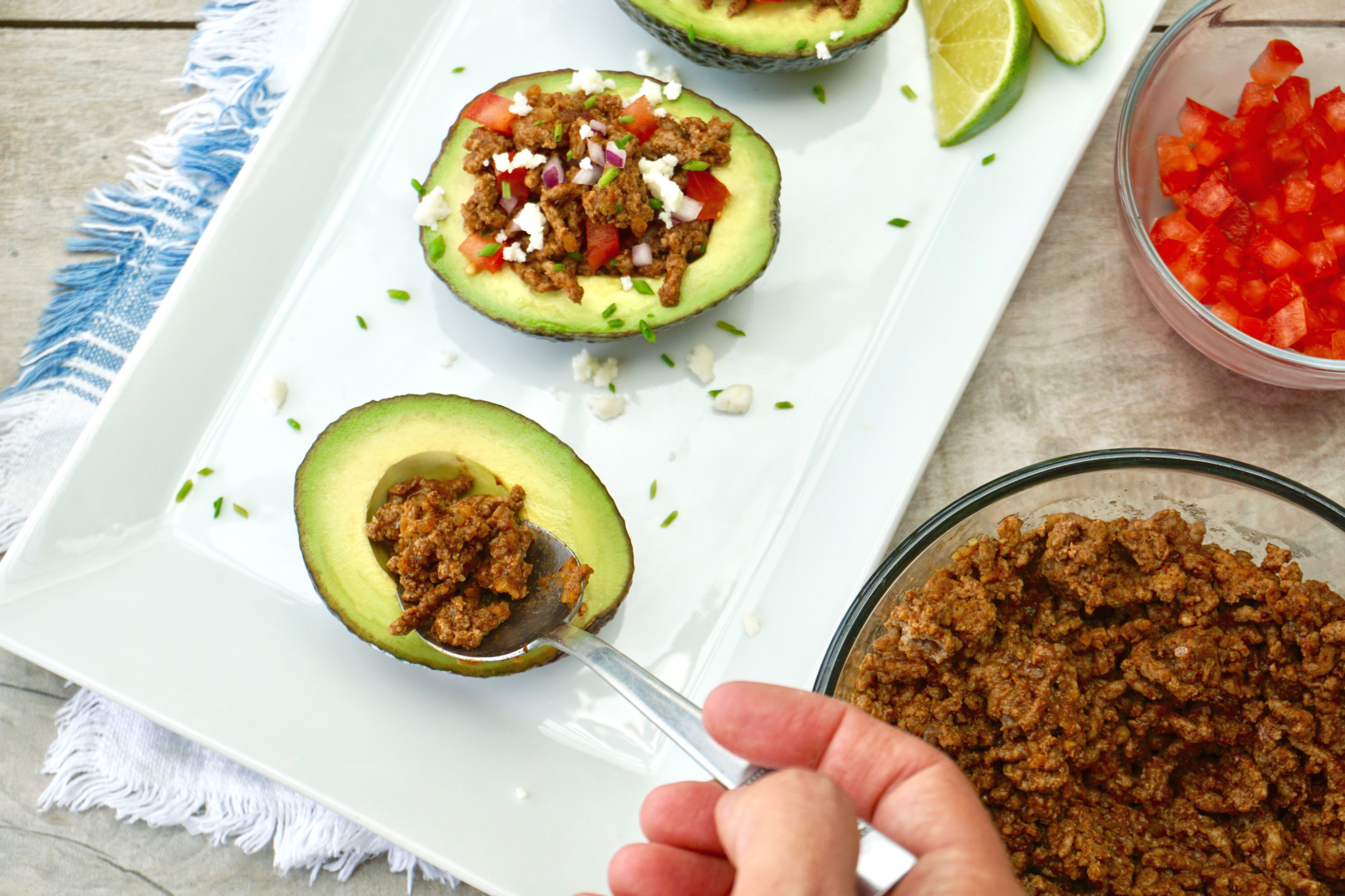 You can make the hole a bit larg

er using a spoon. Reserve the avocado you spoon out to make guacamole. 

Spoon the taco mixture into the avocados.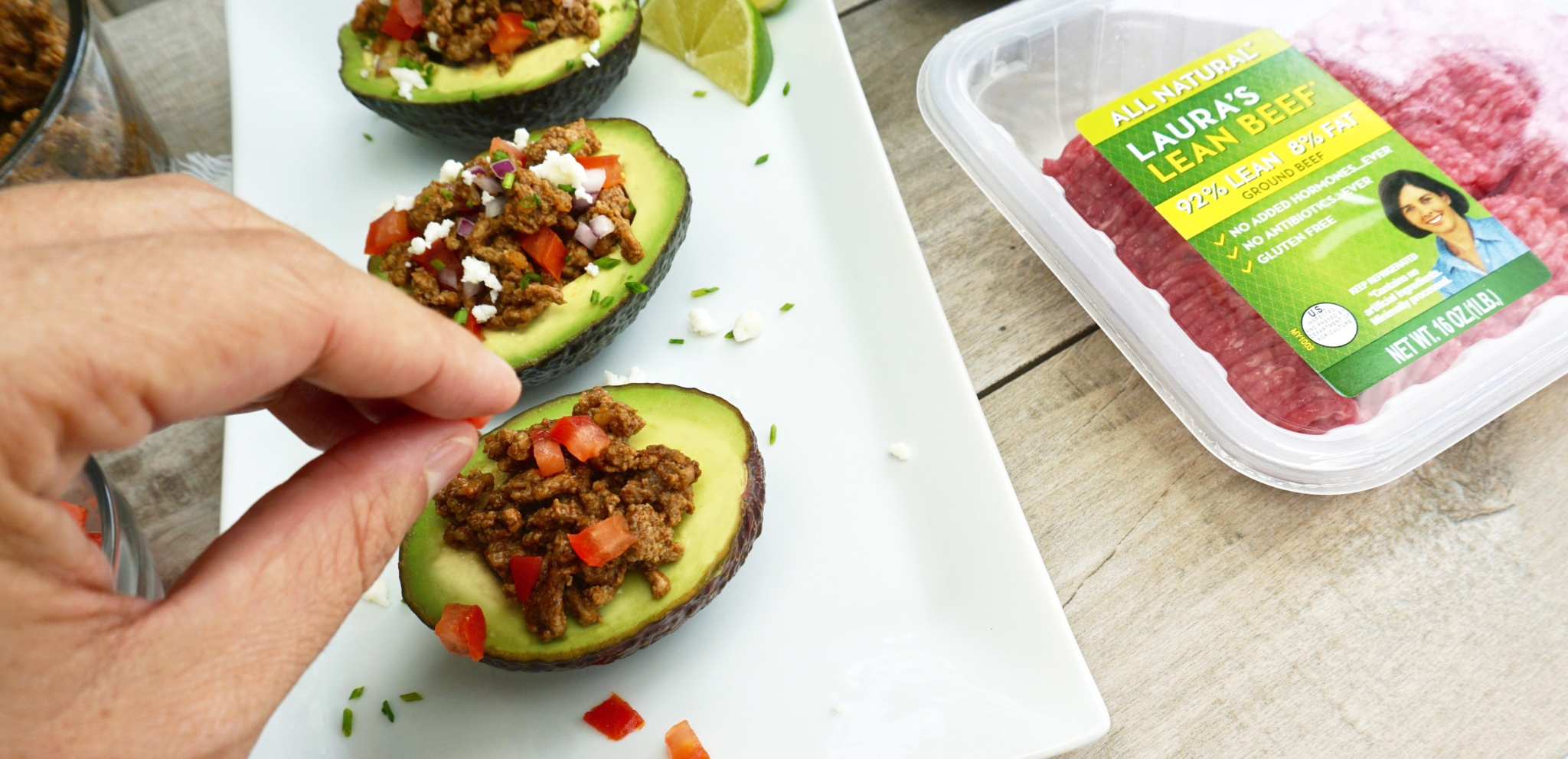 Sprinkle with queso fresco and garnish with chives.
Serve immediately.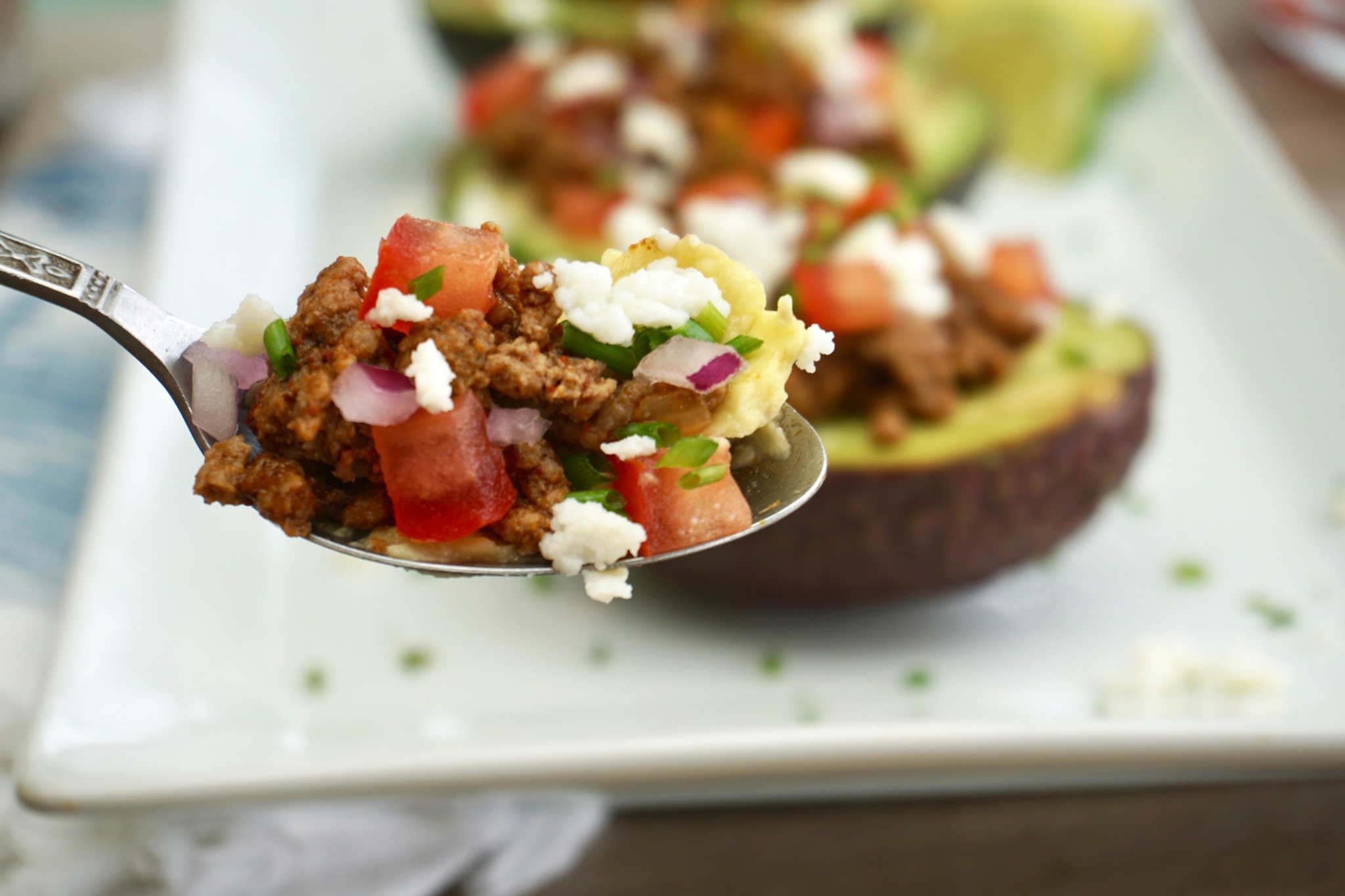 When you choose Laura's Lean Ground Beef, you're choosing great taste and great nutrition. What could be better? That is why I switched to Laura's Lean!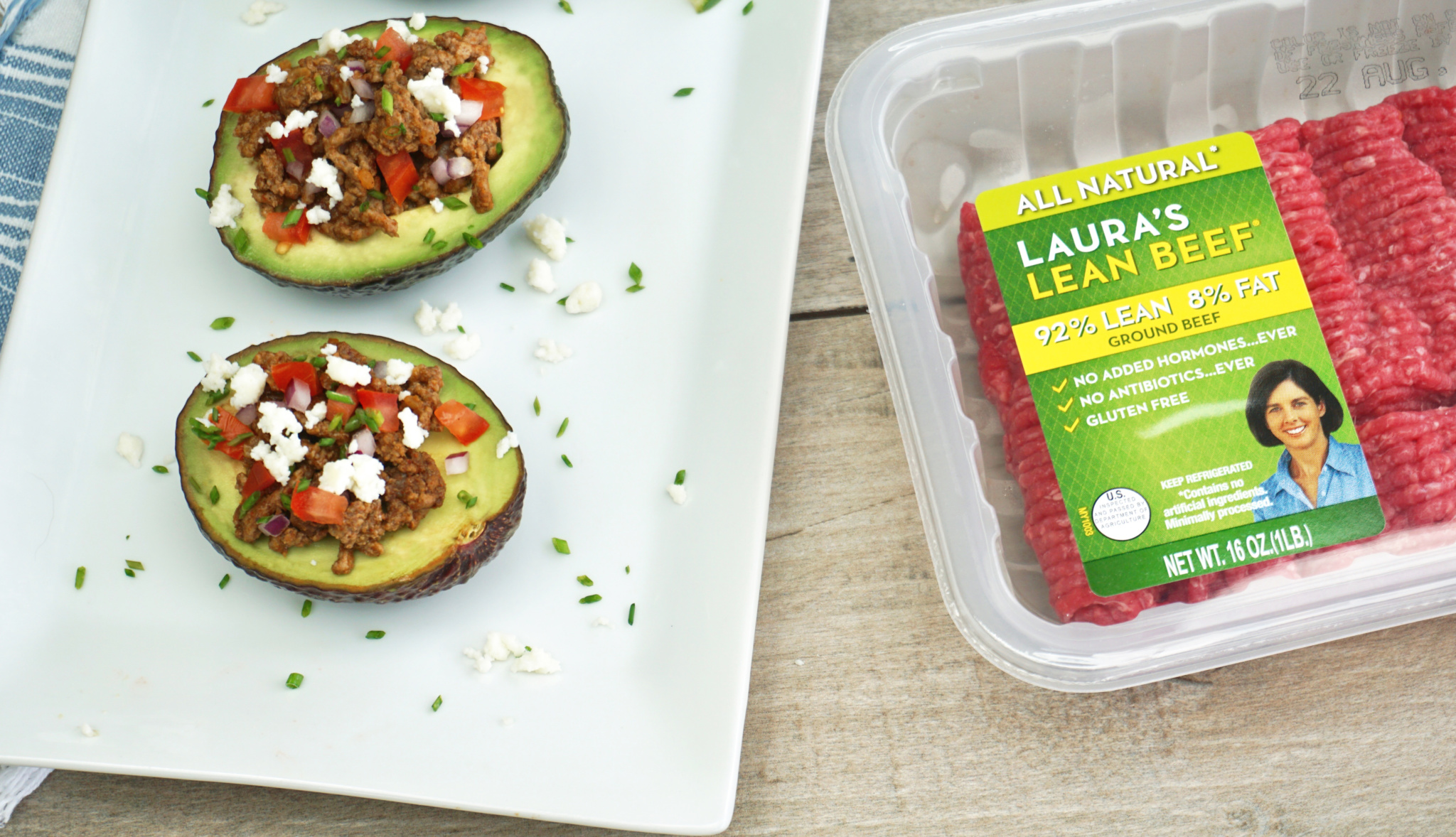 Laura's Lean Ground Beef is a smart and delicious choice for you and your family. You can find Laura's Lean Ground Beef near you by checking out their Store Locator.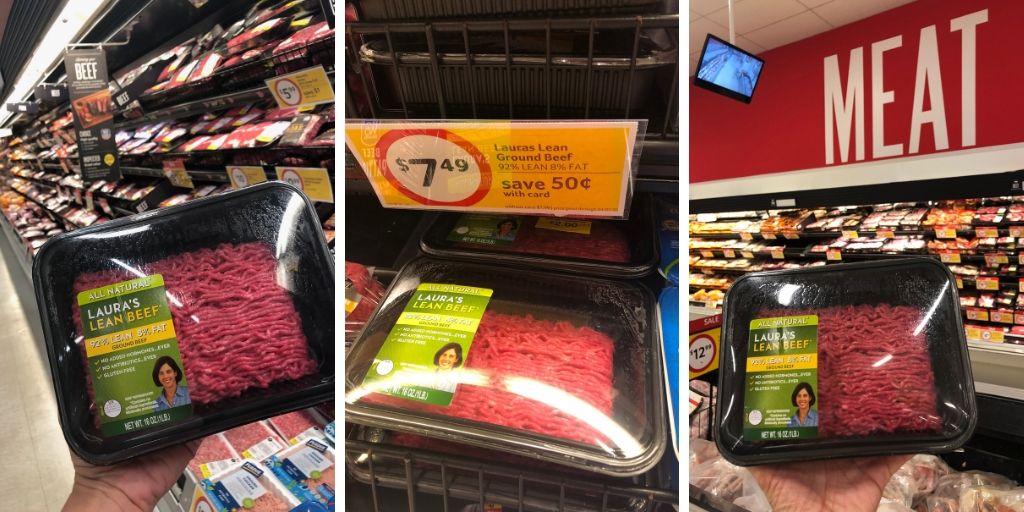 Latest posts by Cesar Diaz
(see all)