"This shop is part of a social shopper marketing insight campaign with Weave Made Media® and Barilla®, but all my opinions are my own. #weavemade #BarillaFiesta http://my-disclosur.es/RgFrEH"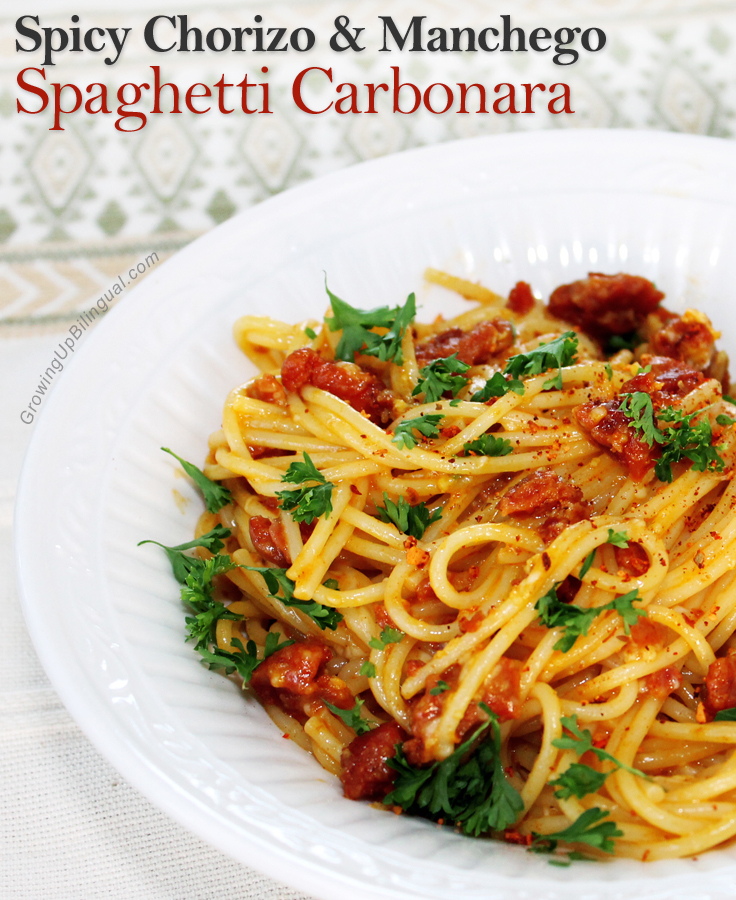 I love pasta and when I cook it I like to find ways of making sure it packs lots of protein and it has no more calories than it needs to. For dinner tonight I decided experiment with some of my favorite flavors: chorizo and chipotle. I combined these to make a Latino version of spaghetti Carbonara. This was so easy to make and I have to say that the taste is sublime!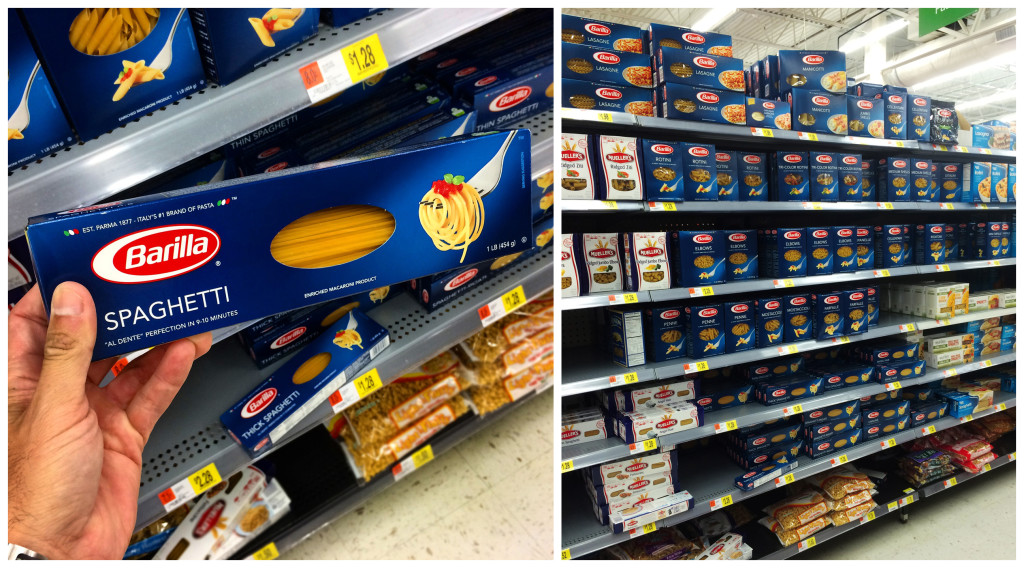 First I went to Walmart to get my pasta Barilla and other missing ingredients. I started off with my favorite traditional recipe for pasta carbonara, you know the one that has no cream on it but is made only with eggs and I substituted the pancetta for chorizo, the parmesan cheese for Manchego and added some kick with a sprinkle of chipotle.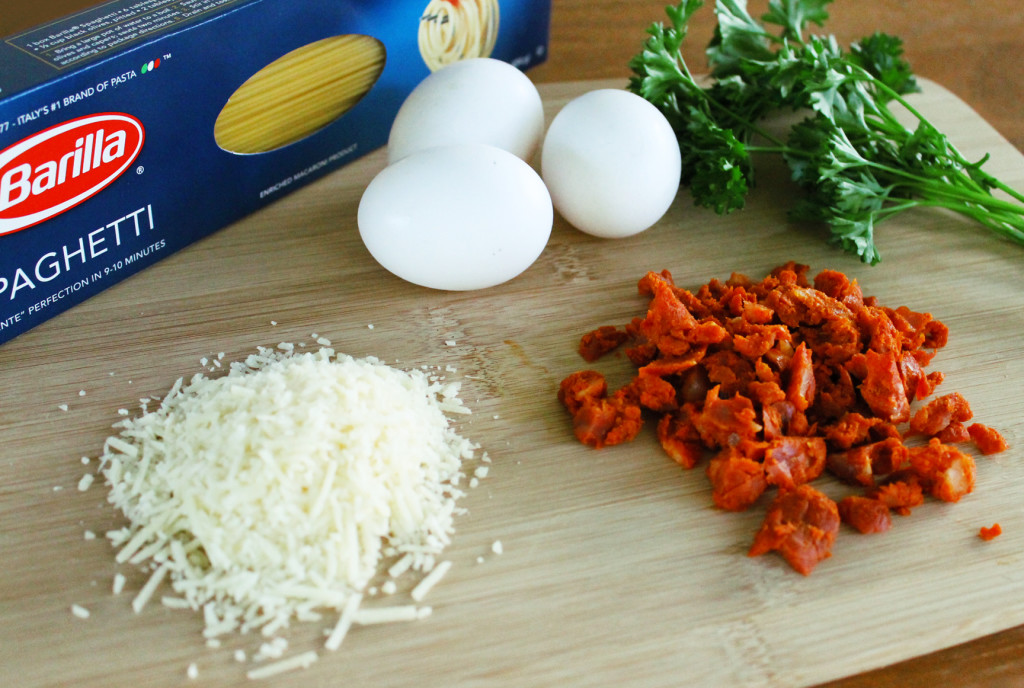 We like to have dinner as a family at least a couple of day per week, you know when Paula and I are not running driving around taking kids to soccer and horseback riding and when we do we always try to incorporate meals with Latino ingredients, this keeps our family connected with our Latino roots and it's a great way to keep our culture alive at home.
Seriously don't take my word for it and give this easy recipe a try, even the kids will love it, just make sure to leave the chipotle out of it and you can just sprinkle it on individual dishes for the adults. I have to say that this is now my favorite comfort food recipe and I love that because there is no extra cream, butter or other ingredients sometimes added to some version of Carbonara this recipe has less calories. I also love how the Barilla spaghetti I used did not stick and had a great taste!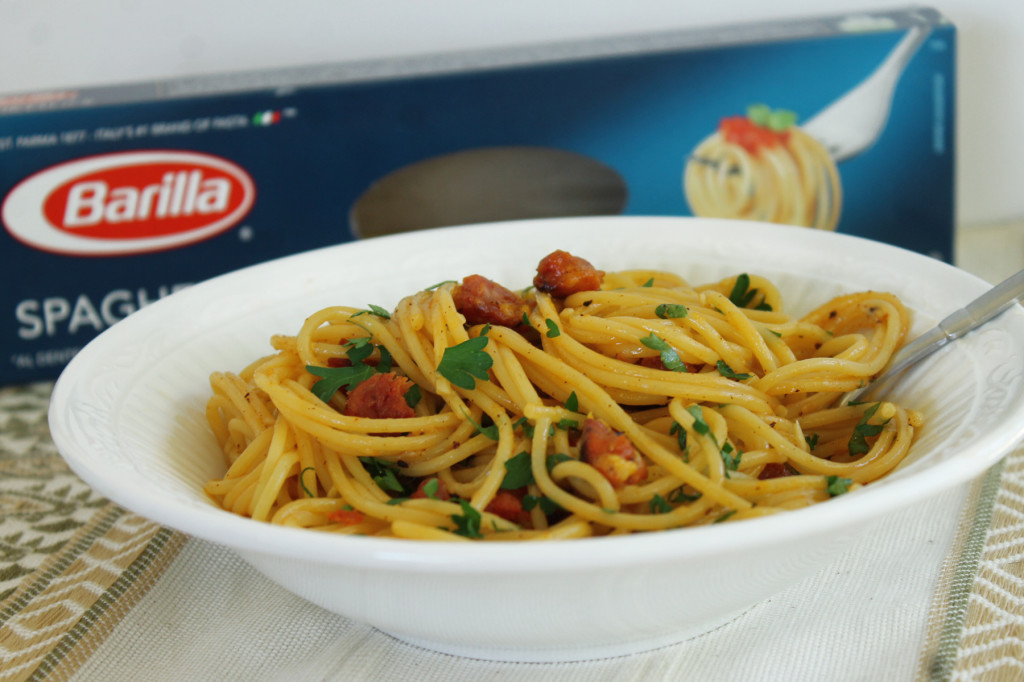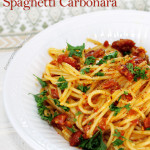 Pasta Carbonara
Ingredients
4

ounces

spaghetti

enough for two people

2

red chorizos

2

large eggs

1

egg yolk

3/4

cup

finely grated Manchego cheese

1

tablespoons

of olive oil

1

tablespoon

of dried chipotle

Fresh parsley
Instructions
Cook the pasta according to package instructions

Chop the chorizo into small cubes

In a large saucepan heat the olive oil and add the chorizo

Sauté the chorizo for 1 or two minutes, until the oil has turned red and the chorizo is lightly golden.

In a separate bowl beat the eggs and yolk.

Add the grated Manchego cheese to the egg mixture.

Reduce the heat on the pan and add the cooked pasta to the chorizo.

Mix well until the pasta is covered with the oil.

Add the egg and cheese mixture to the pasta and toss until the pasta is covered with the egg mixture. This will be creamy.

Serve and top with grated Manchego, dried chipotle and fresh parsley.
I hope you enjoy this recipe as much as our family did, Cheers!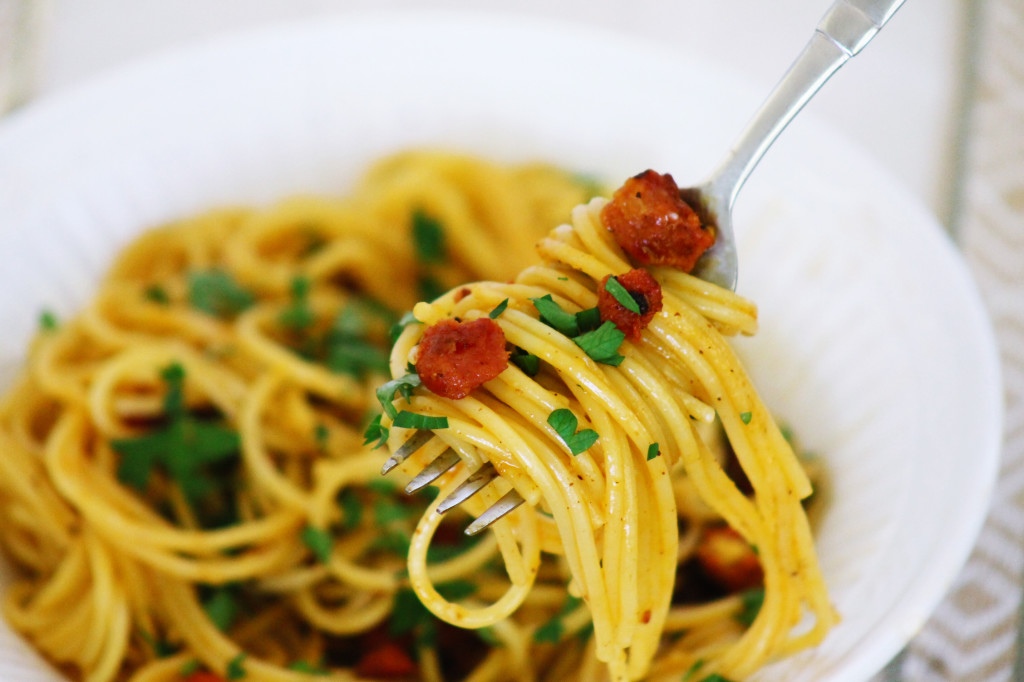 [important]There are so many ways to enjoy Barilla pasta! If you want to get more ideas I encourage you to attend the  in-store demos at select Walmart with Barilla elbows and wavy Lasagna from 11/02/2014 to 11/09/2014.[/important]
You can also get more recipe ideas by liking Barilla on Facebook and following Barilla on Twitter and Instagram.