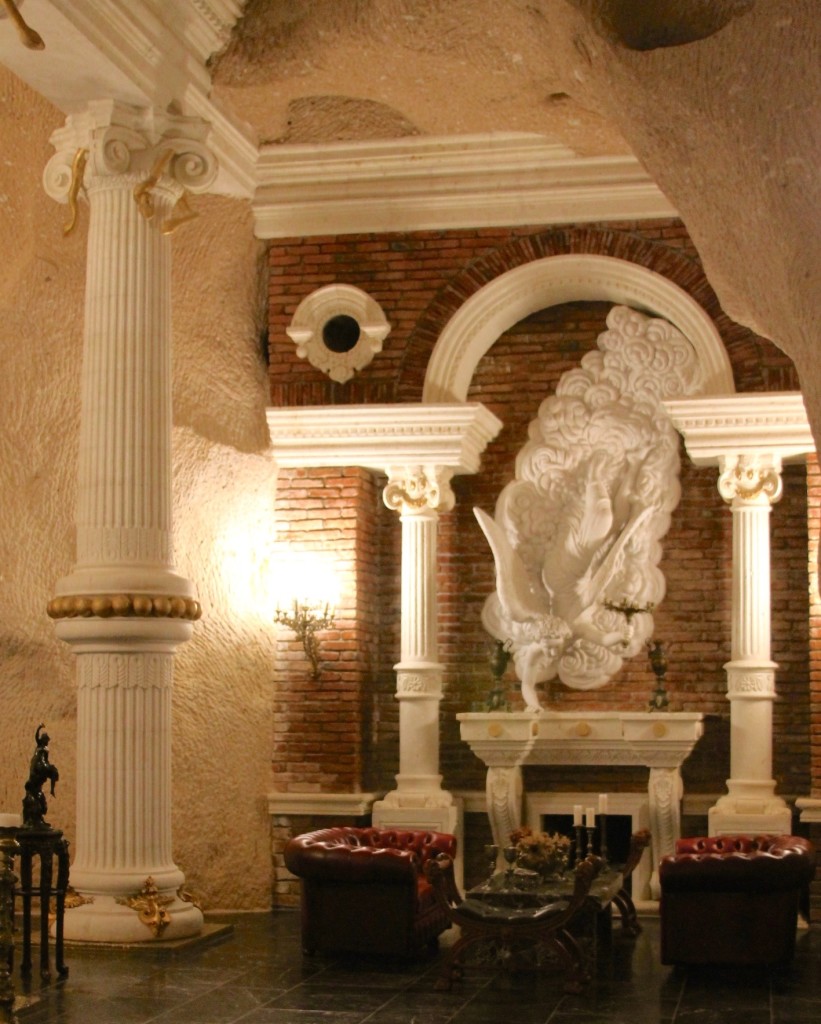 One of the things I love about travel is that you get to encounter places and people that will forever change the way you think about the world. It is not often that a hotel has that effect but this is certainly the case with the Sacred House Hotel in the town of Ürgüp in Cappadocia. More of an experience than a place to stay this splendid hotel provides a unique combination: part luxury medieval villa, part museum and part cave the Sacred House has a fantastical otherworldly feel.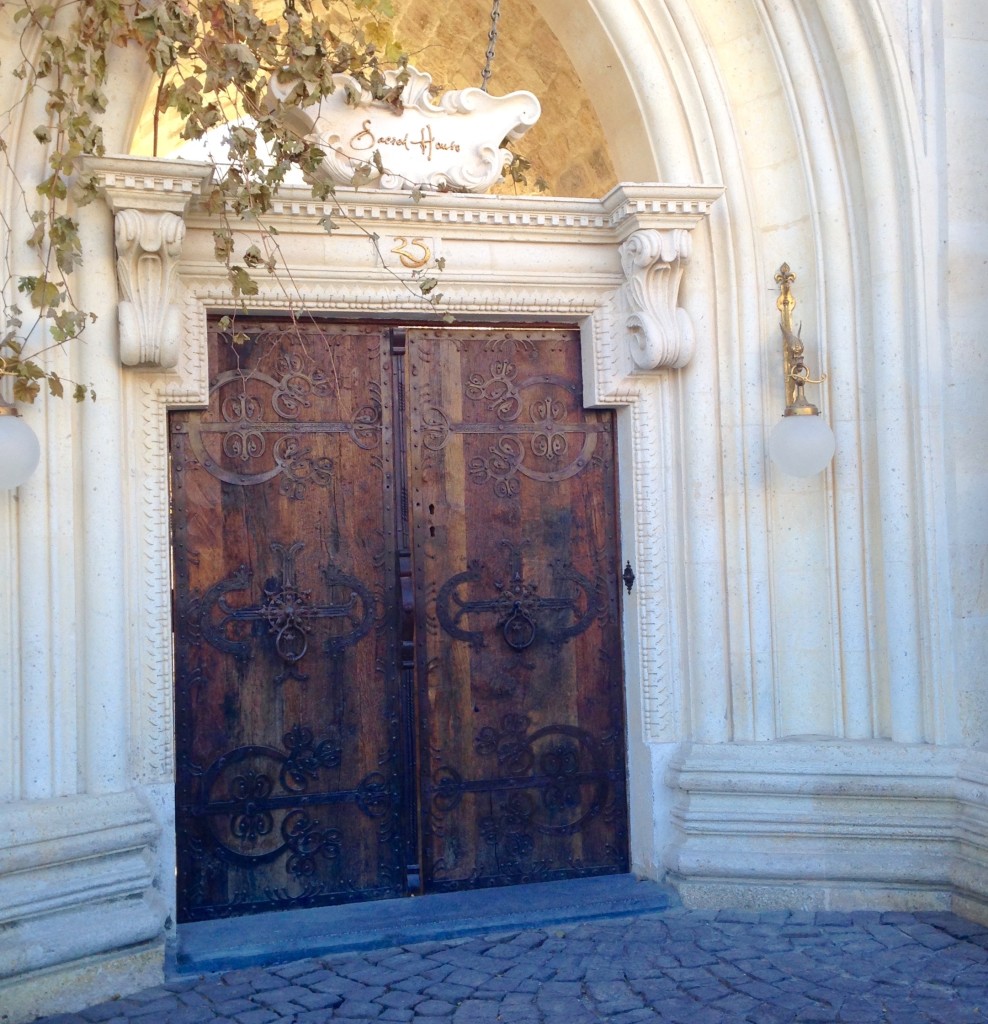 Tucked away on a side street, just a few minute's walk from the cobblestone streets of Ürgup, the gorgeous entrance door only hints to the beauty and opulence inside.  As soon as you walk into the courtyard for the first time you feel like you have entered another world, some kind of traveler's utopia where every concept you ever had of a luxury hotel just vanishes as you are pulled into a fantastical place that takes over all of your senses.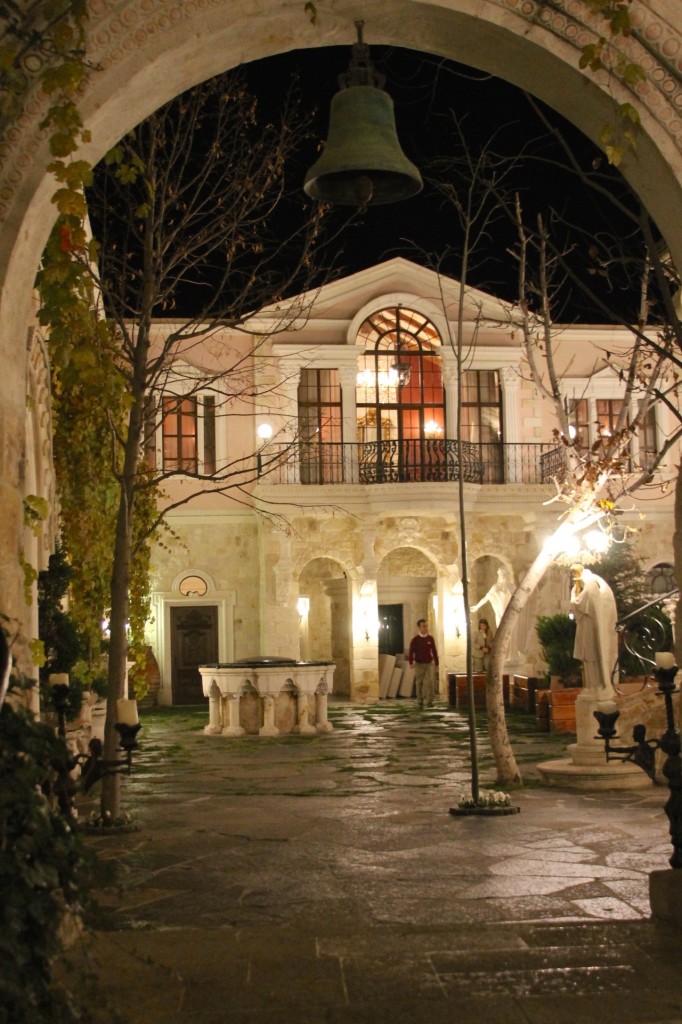 As soon as I checked in I knew that this would be a magical stay. My expectations where already very high after having read fantastic reviews and having received a wonderful service from the fist communication I had with the hotel via email.  But sitting in the beautifully decorated lobby while enjoying a piece of delicious fruit cake and hot tea after a long day of travel while sublime music filled the room lifting the fatigue from my body and filling me with a sense of peace and tranquility I realized that this was an extraordinary luxury hotel.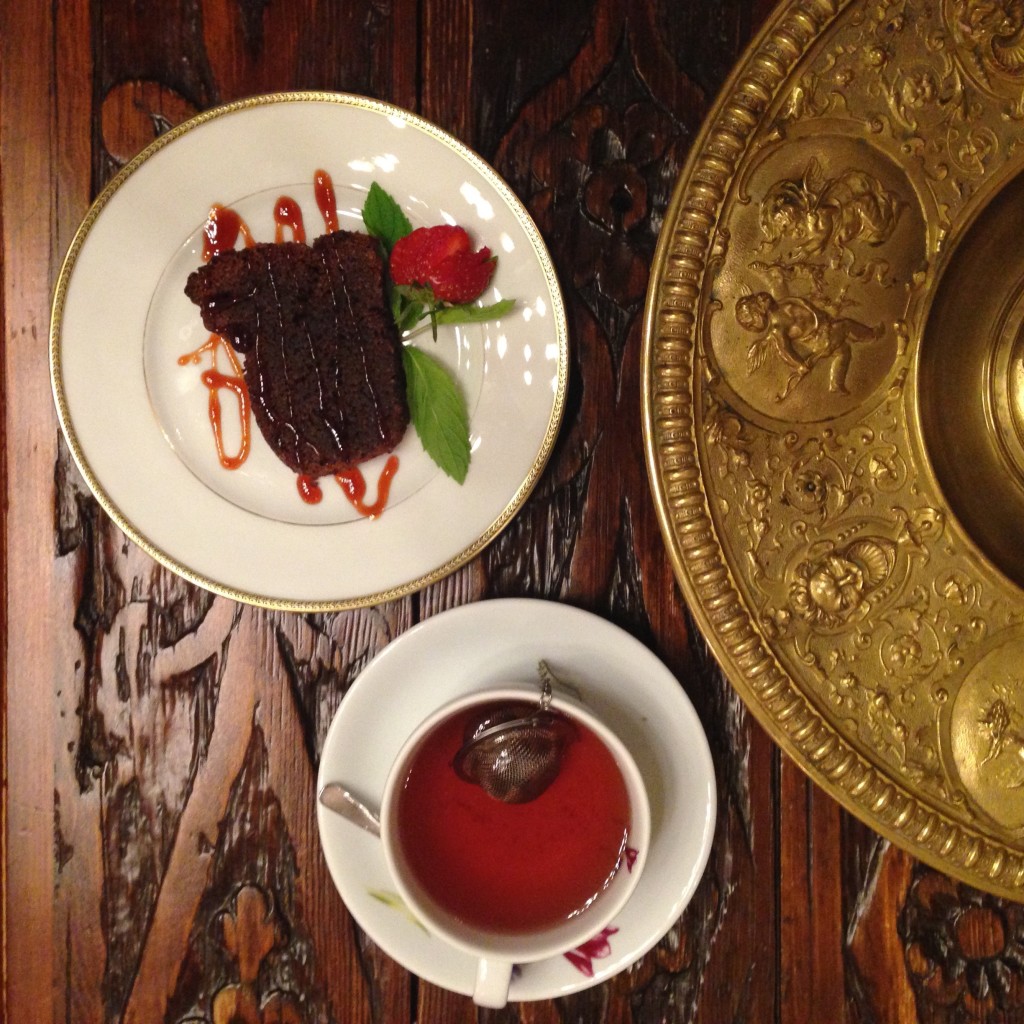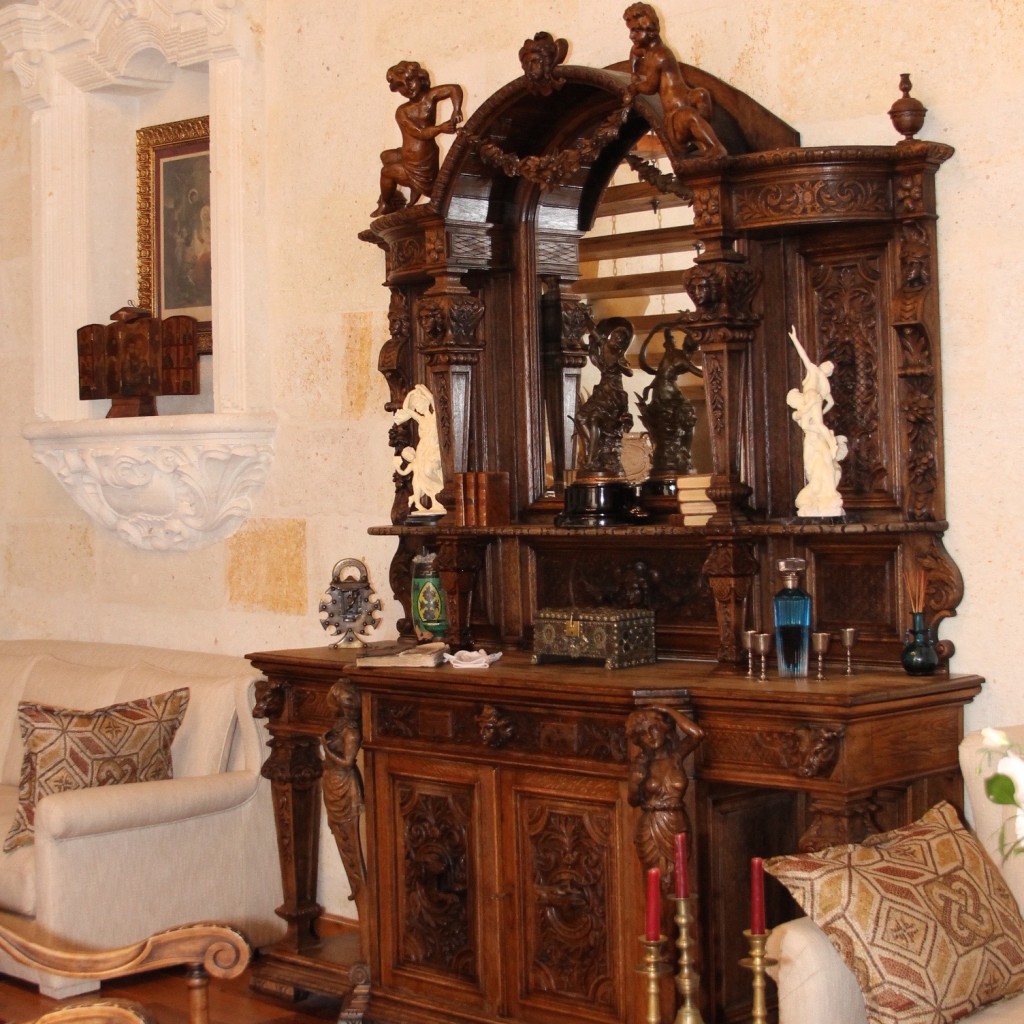 After enjoying my tea and cake I got a tour of the grounds and marveled at how the architects and designers renovated this 250 year old mansion bringing together classic and neoclassic touches to create such a warm and seductive atmosphere throughout the hotel. Each space is filled with intriguing antiques, artifacts and art and the library houses tens of first edition books creating a living museum where history truly comes alive.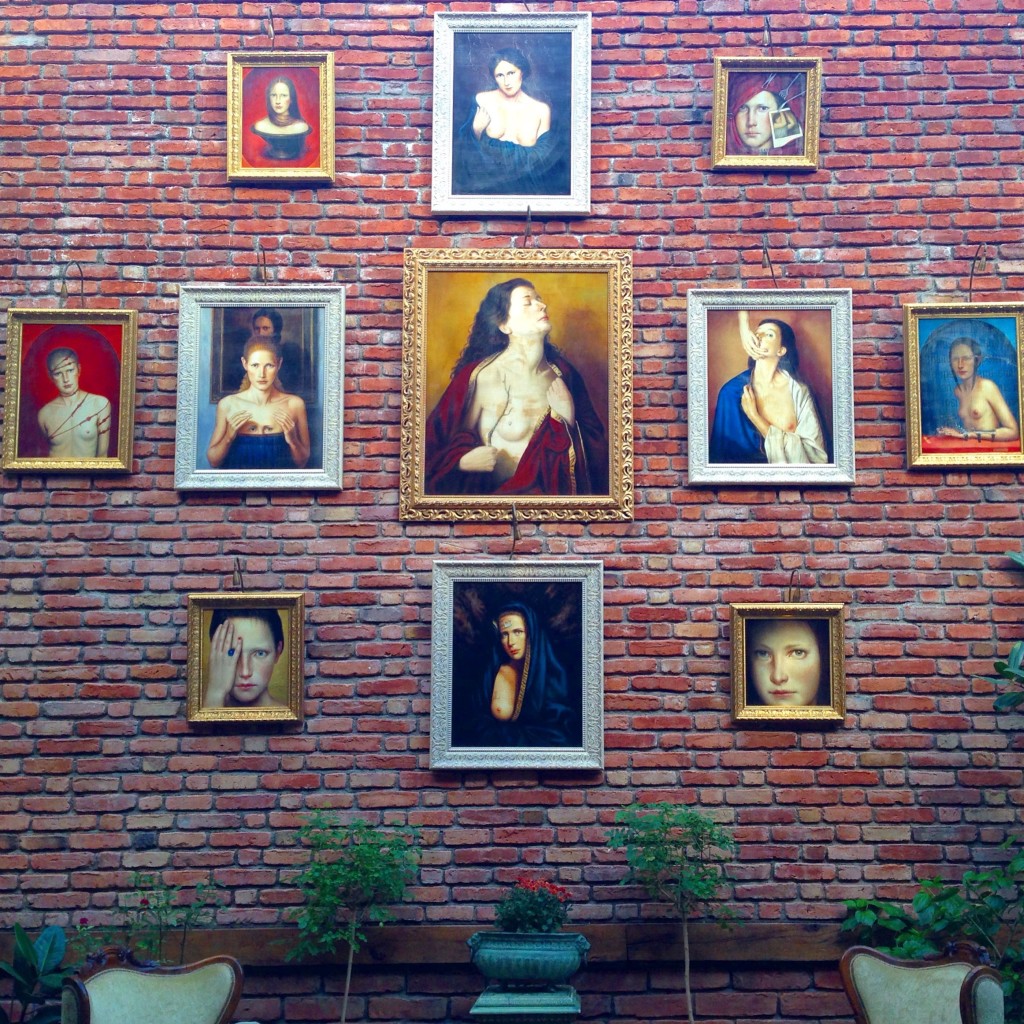 Each of the 21 rooms is uniquely decorated with a specific theme. All of them are very spacious, luxurious and theatrically and decadently decorated yet incredibly comfortable.  I stayed at Anka's Lair and felt like I was sleeping in a castle straight out of a storybook.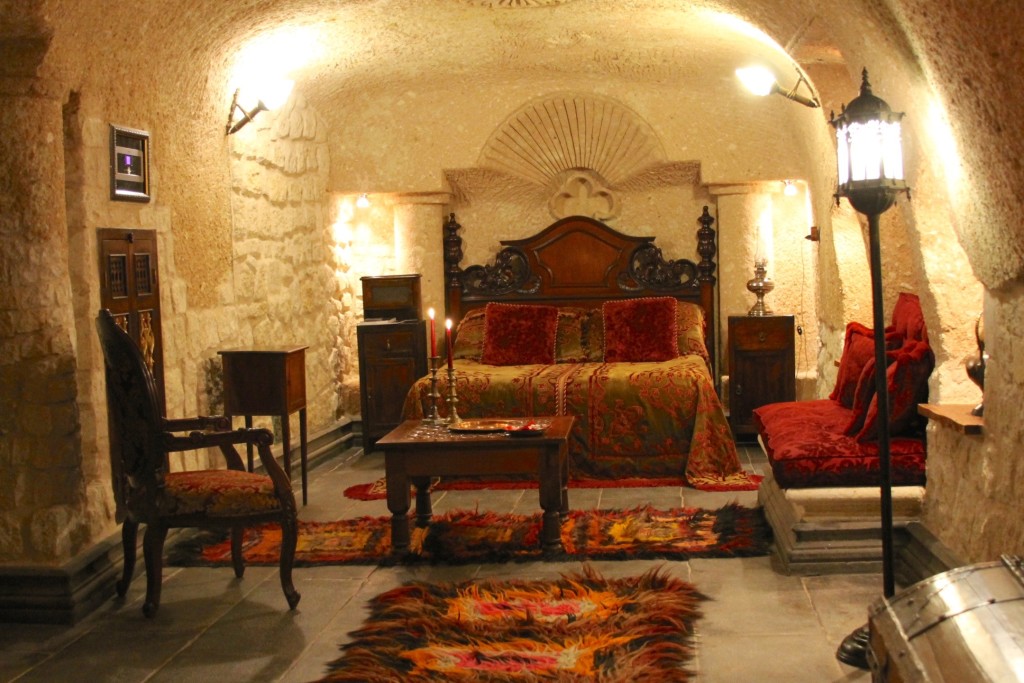 In my room I quickly drifted into complete relaxation soothed by the music and the ambiance. I soaked in the luxurious jacuzzi tub while listening to soul lifting music. Staying here would make the perfect romantic getaway, but experiencing this hotel while traveling solo gave me the opportunity to really soak up the experience which was truly magical and almost religious.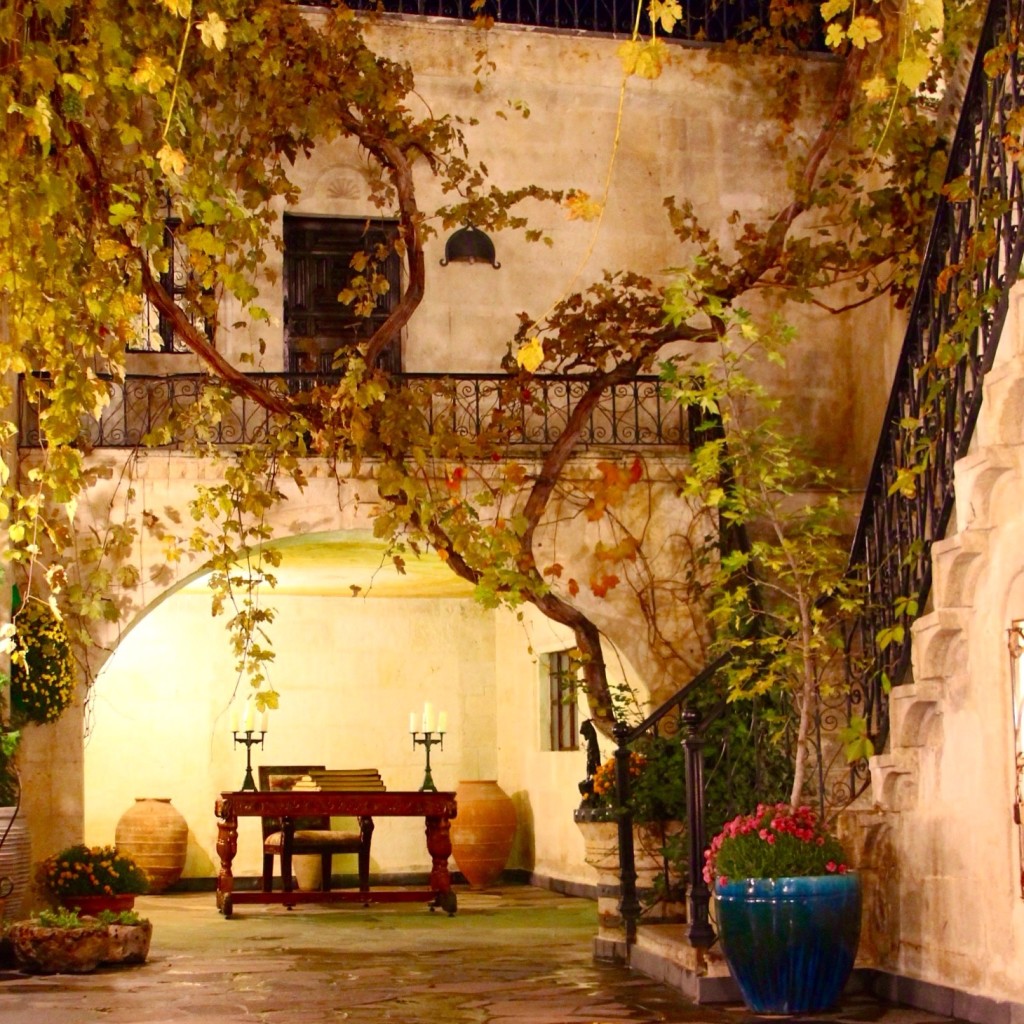 My favorite space in the hotel was the winter-garden lounge. This room is filled with contrasts, the glass ceiling which can be opened when the weather is nice, floods the plant filled space with light and which combined with the stone floor makes you feel like you are outside in a beautiful garden while the ornate furniture and antique, which would seem out of place outdoors somehow feels perfect here. It's such a bright and interesting place and it was the ideal space for relaxing, just gathering my thoughts and having a drink at the end of an exciting day exploring Cappadocia's fantastic landscape.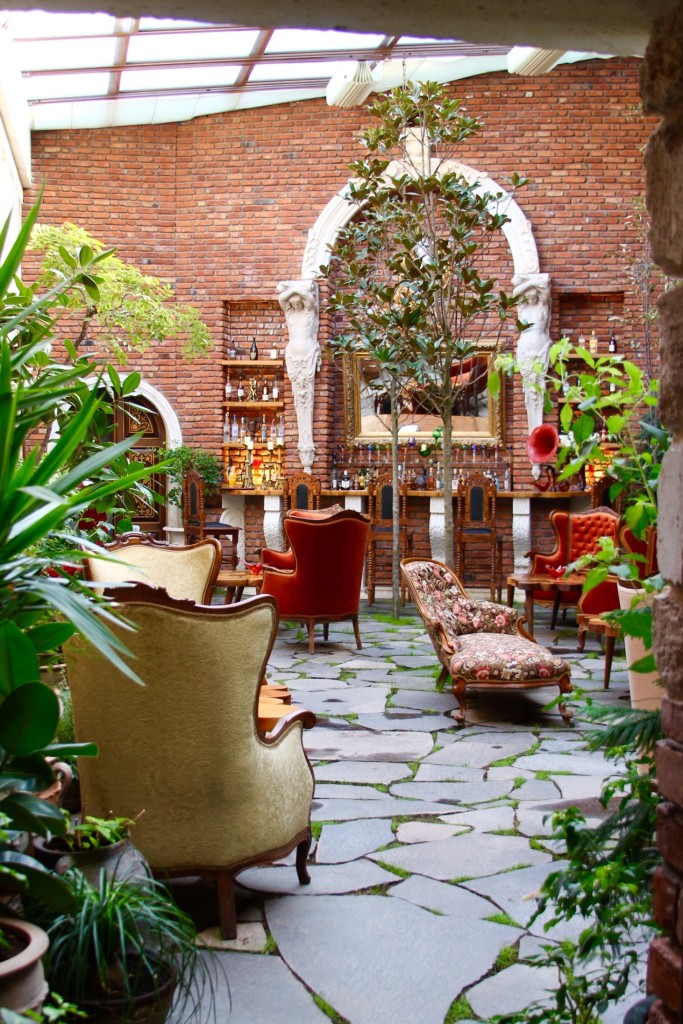 When you step into the marvelous pool area, you actually catch your breath and have to stand there for a second until it all sinks in… you even consider pinching yourself to make sure that this place is real.  Carved right into the soft limestone the indoor pool occupies most of the space in a large cave. The contrast of the rough and curving cave walls with the ornate classical columns give the space an exotic, mysterious and fantastic feel.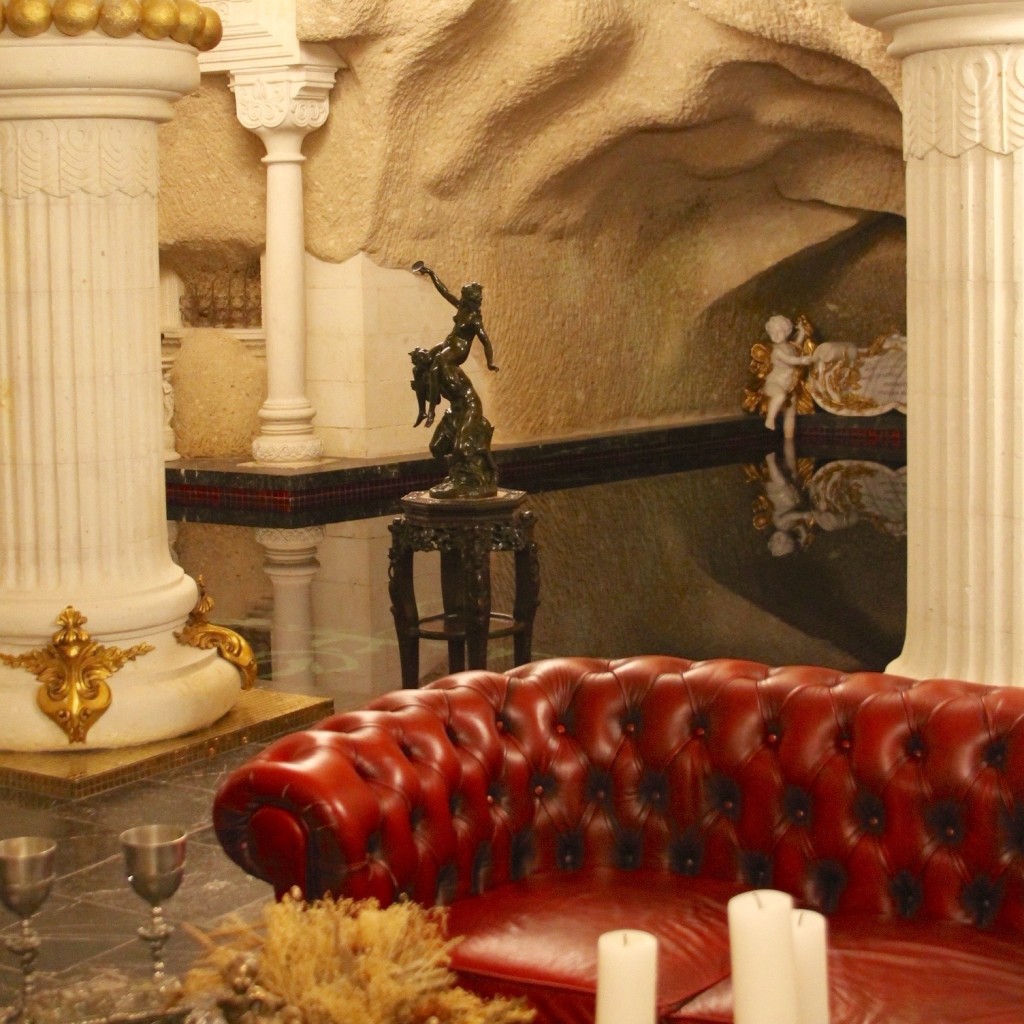 Located next to the pool the Sacred House's Inferno underground spa is ideal to recharge your energy while you luxuriate in this volcanic cave setting and enjoy the Turkish hammam or a massage after a long day of traveling.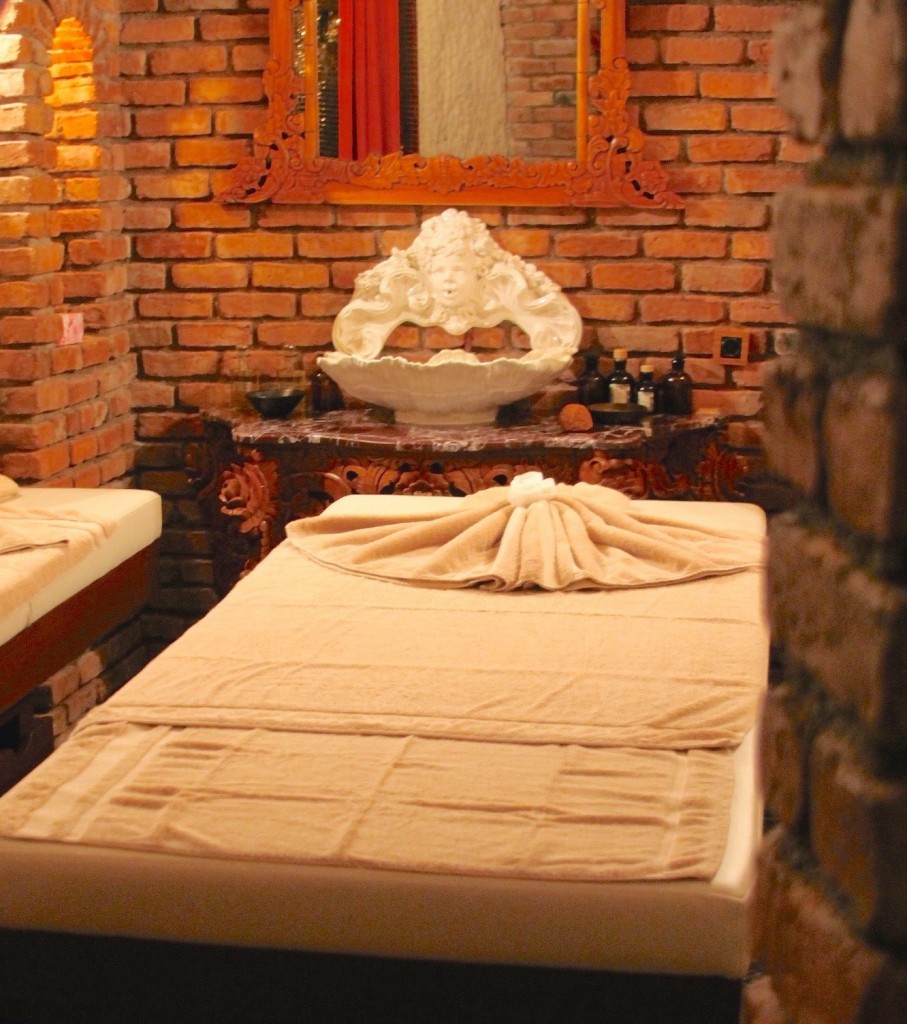 The restaurant offers forgotten dishes from the Anatolian and Middle Age cultures which are served on chevalier tables with antique crockery. The breakfast, which is included, was superb and included a wide array of Turkish mezze as well as freshly made eggs to order.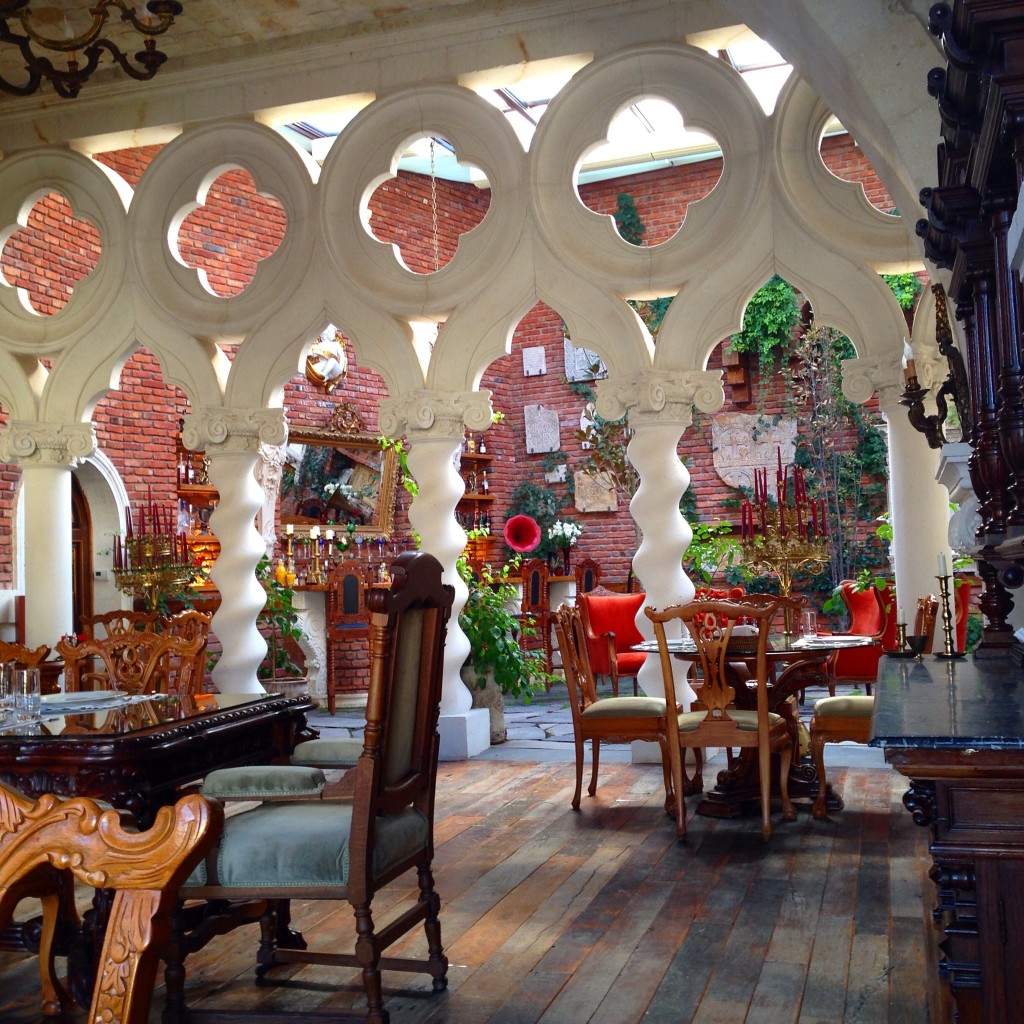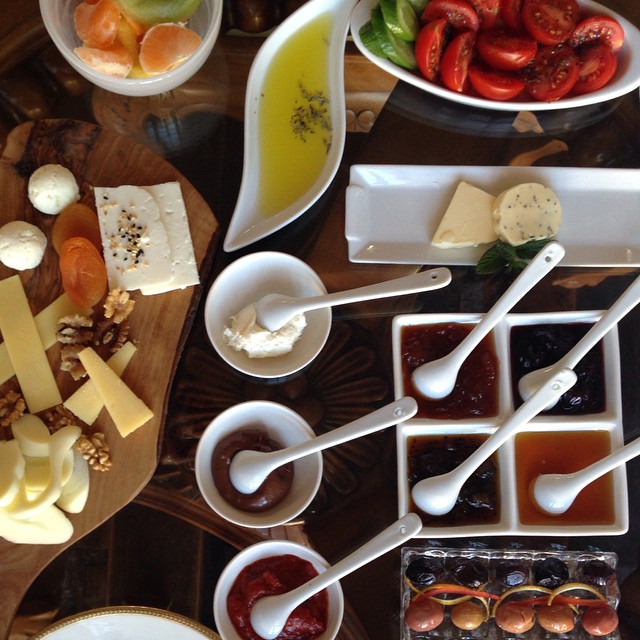 My stay at the Sacred House was quite memorable and I could not find a flaw in any of it: from the attentive and friendly staff and the delicious food to the incredibly comfortable bed and flawless WiFi service. My only issue with the hotel is that it's hard to leave, it becomes really difficult to escape from the enchantment of the wonderful fantasy created by the Sacred House. If you are staying there make sure you give yourself enough time to enjoy the Sacred House and everything it has to offer.
I have stayed at many iconic luxury hotels but this splendid hotel is like nothing I have ever seen. Staying at the Sacred House is an experience in itself. Using only words and photographs, which do not make the spaces justice, to describe it makes it impossible to really convey how it feels to stay here: it's one of those places you have to experience yourself to fully appreciate it.
For more information and nightly rates visit the Sacred House's website and like the Sacred House on Facebook and follow @SacredExperience on Instagram for daily inspiration!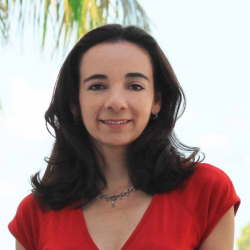 Latest posts by Paula Bendfeldt-Diaz
(see all)