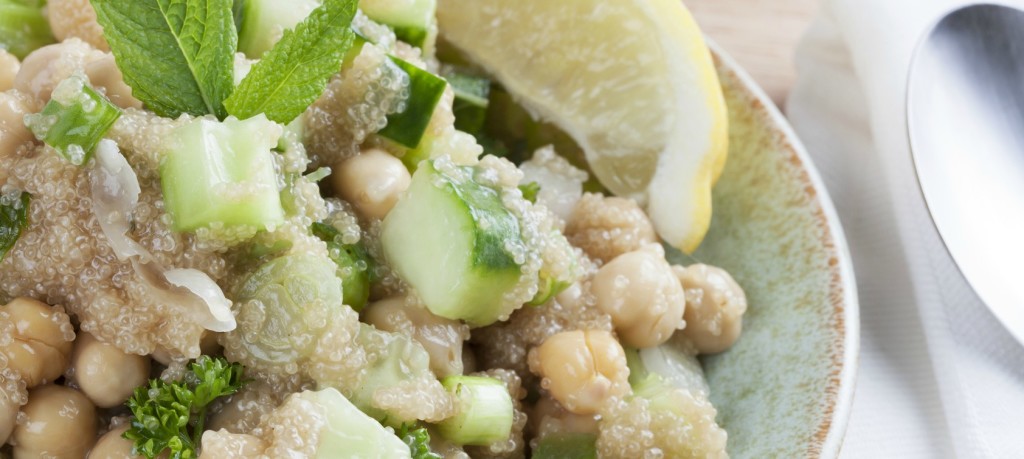 Most people have never heard of this grain which is popular in Guatemala and Mexico; amaranth.
It is gluten free, very high in protein , low in fat and very high fiber; in short it is very good for you! A quick trip to the health food store or maybe even the health food aisle in your regular supermarket and you can buy a box if this tiny but powerful grain (look next to the quinoa) .  In Guatemala and Mexico amaranth is prepared in many ways from a side dish, to a breakfast cereal to a candy (called alegria which is delicious).
For this recipe we are going to keep it healthy with an easy to prepare summer salad featuring amaranth as the protein. You are substituting chicken or beef with this grain and this salad becomes a complete meal that is gluten free, vegan and low calorie. So as the weather warms up try making amaranth part of your summer menu and incorporate it into many different dishes not only because it is healthy but delicious as well.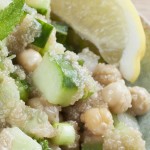 Summer Salad with Amaranth
A delicious Summer Salad made with Amaranth. A hugely popular, ancient grain that makes this dish vegan and gluten free
Ingredients
1/2

cup

cooked

via package instructions amaranth and 1/4 cup toasted Amaranth

2

cups

diced cucumber

seeds removed

1/2

cup

finely chopped red onion

1/4

cup

chopped fresh mint

1/4

cup

chopped fresh flat-leaf parsley

1/4

cup

toasted amaranth

2

tablespoons

canola blend salad oil

3

tablespoons

lemon juice

1/4

teaspoon

coarse sea salt

1/4

teaspoon

crushed red pepper

1

can Garbanzo beans

chickpeas
Instructions
Prepare the 1/2 cup of amaranth via package instructions.

After Amaranth is cooked and drained spread out on a baking sheet to cook without forming lumps

Take the 1/4 cup amaranth for toasting and place in a dry frying pan. Toast over medium heat stirring constantly until most all Amaranth grains are popped.

Chop Cucumber, red onion and place in a large bowl with Garbanzo beans

Add chopped mint and parsley

Pour Lemon juice, oil , salt and Red pepper flakes on top

Toss your salad and refrigerate 1/2 an hour before serving to let flavors marry a bit

When ready to serve sprinkle toasted Amaranth on top