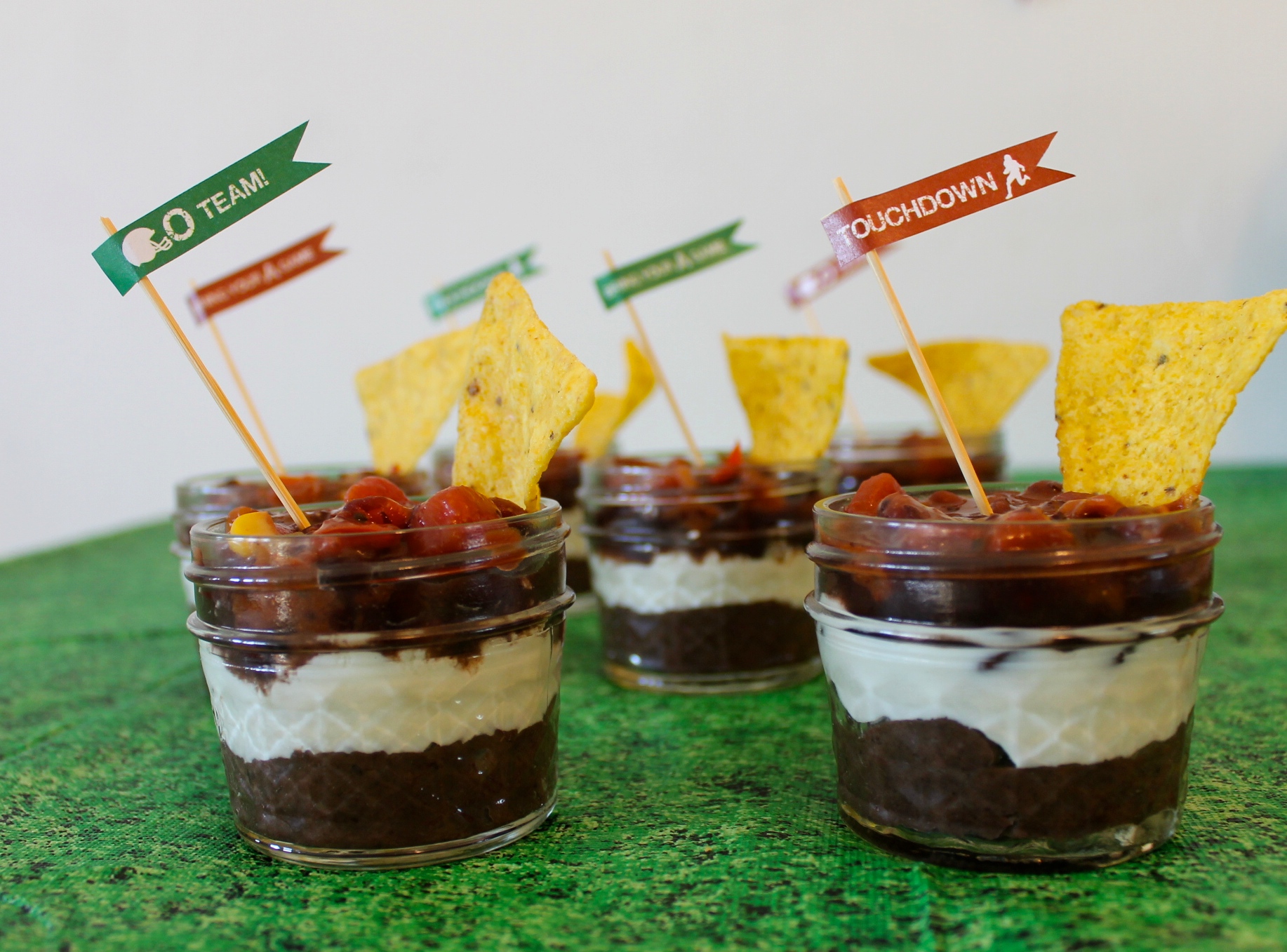 We love watching football games with friends and family and for our last football party I prepared a black bean layer dip which was not only extremely easy to make but it was also a great success. Everyone loved it and I think a great part of it's appeal was that is the dip was arranged in small mason jars so that everyone could grab their own dip and no have to worry about those people who double dip, don't you just hate when someone does that?!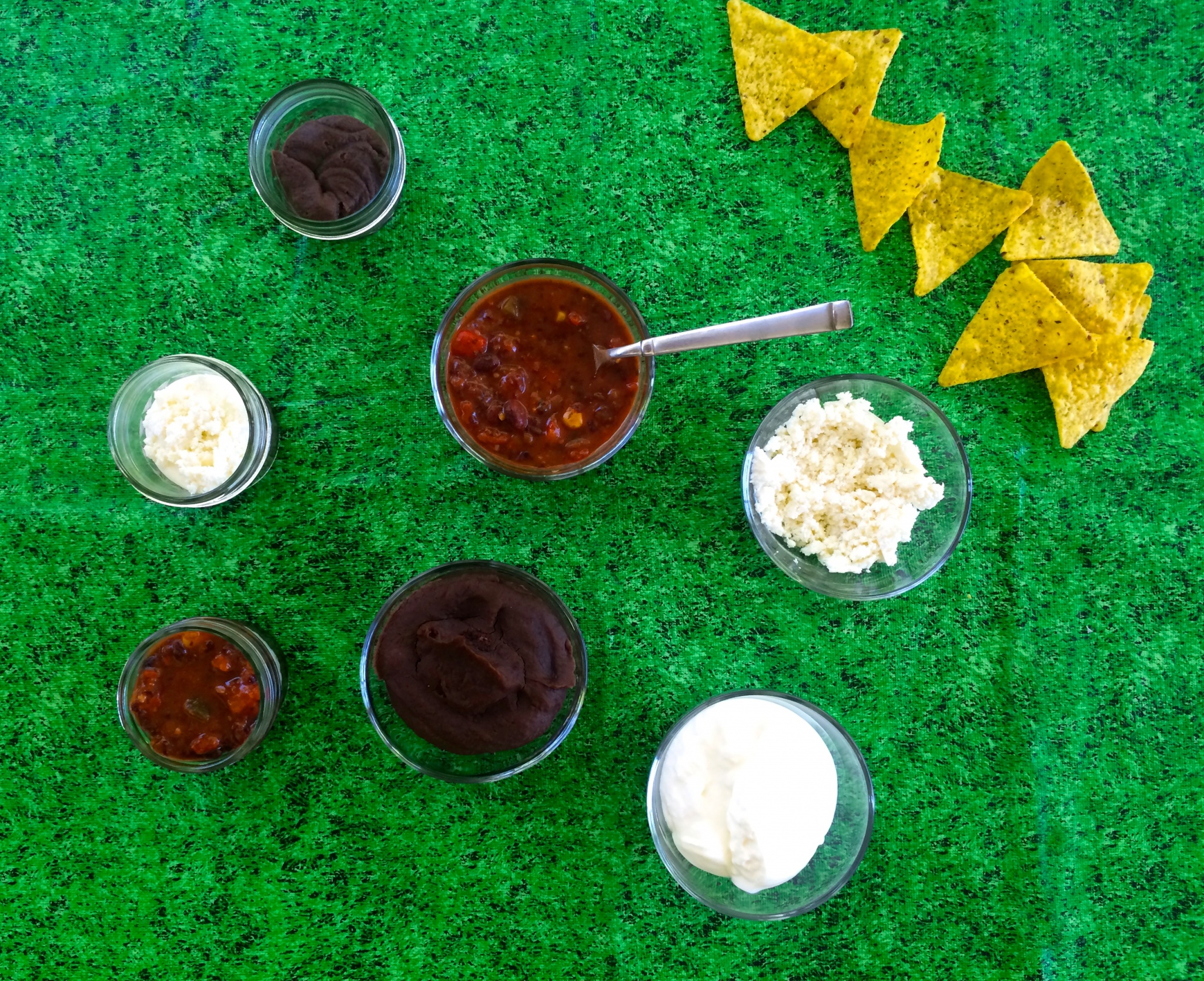 With only 4 ingredients and 5 minutes of prep time you this dip is ready and looks great! For this dip I used the same refried beans I had as a kid in Guatemala, if you ask me these are the best refried beans out there: the real deal! So if you can find them get Ducal refried beans (they are usually at Walmart) and are made in Guatemala, a country where refried beans are eaten for breakfast, lunch and dinner so believe me we know how to make them!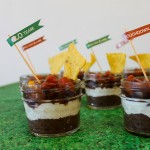 Superbowl Party Food Ideas: 5 Minute Black Bean Layered Dip
Ingredients
1

can black or red refried beans

I recommend Ducal

1

cup

of Mexican crema

1

cup

of crumbled Queso Fresco

1

cup

black bean salsa

6

small mason jars
Instructions
Heat the refried beans on the stovetop, add 1/4 cup of water if they are too thick.

Using a spoon put a layer of refried beans in each mason jar, follow by a layer of crema.

Add crumpled queso to the crema and finish off with a layer of of black bean salsa.

Serve with tortilla chips.
This black bean dip would make a great addition to your Superbowl party and for more ideas for game day party food and decorations and to get to download some free printables you can also check my post about the delicious chocolate and strawberry empanadas we  made for our football game time celebration.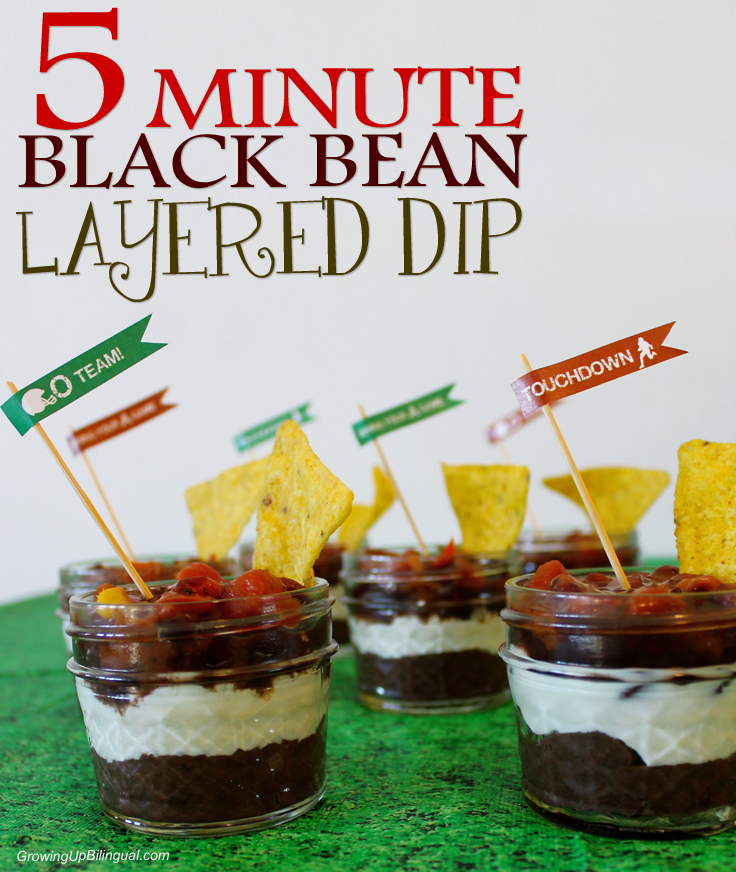 For these dips I used the 4-Ounce Ball Crystal Jelly Jars

.  Putting them in individual jars not only made these look great on the party spread and made things a lot cleaner but it was easy to just put the lid on the ones we did not use and put them in the fridge and store for another day.