We're huge fans of The Masked Singer and we are so excited about The Masked Dancer premiere tonight on Fox that we decided to throw a Masked Dancer watch party! If you want to celebrate the premiere of The Masked Dancer and turn this into a super fun night check out my ideas for throwing a fantastic Masked Dancer themed party below! From Masked Dancer inspired snacks and food ideas to games and activities, turn the Masked Dancer premier into a super fun evening!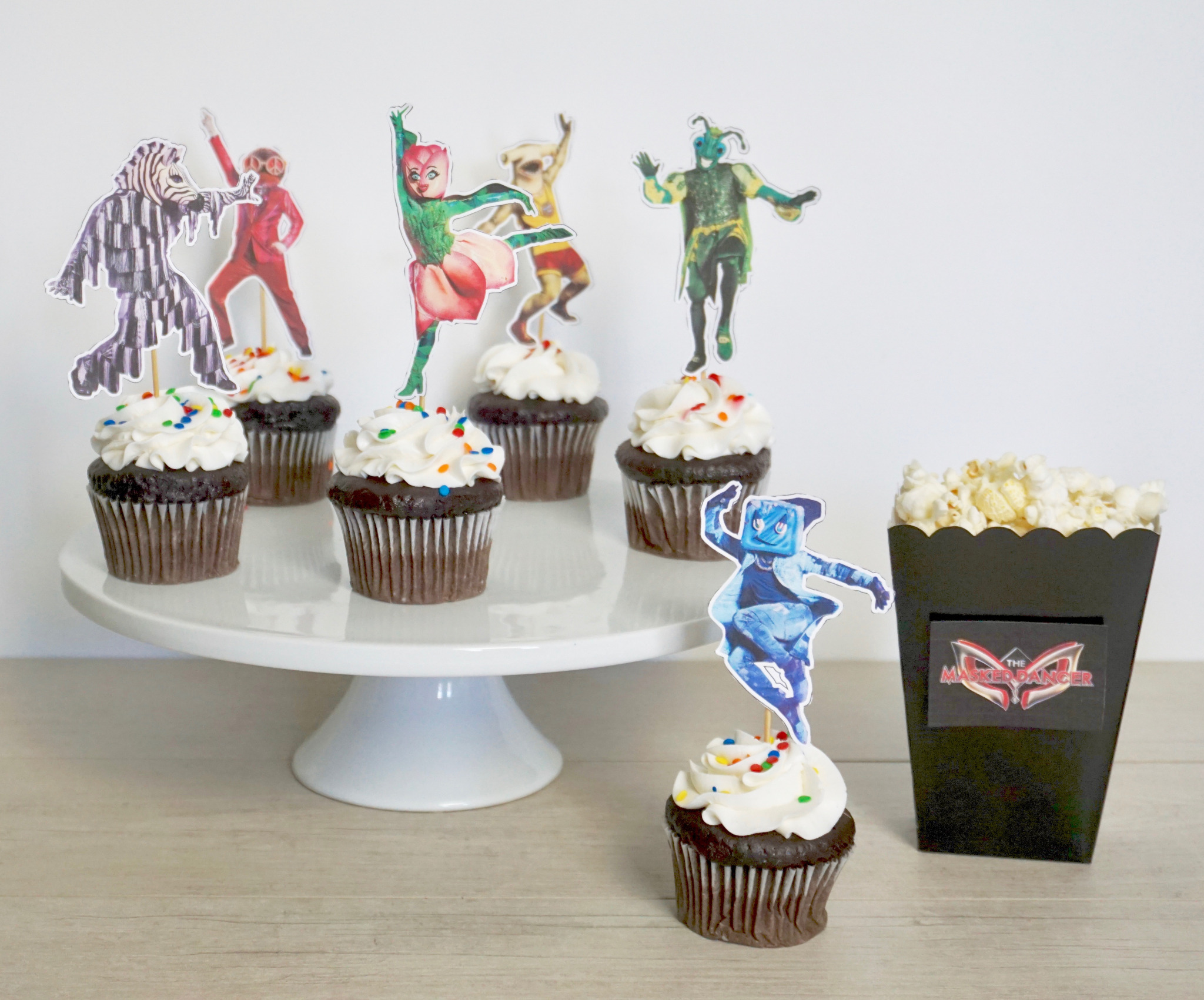 I am excited to see how this spinoff of the Masked Dancer will play off and how it will be different. I am a huge fan of dance shows like So You Think You Can Dance? so I'm super excited about the Masked Dancer and about the panelists Paula Abdul, Ken Jeong, Brian Austin Green and Ashley Tisdale. I loved Paula Abdul on So You Think You Can Dance? and Ken Jeong is my favorite panelist on the Masked Singer, I also loved Brian Austin Green as Giraffe on the Masked Singer and was a huge fan of Beverly Hills 90210 when I was a teen.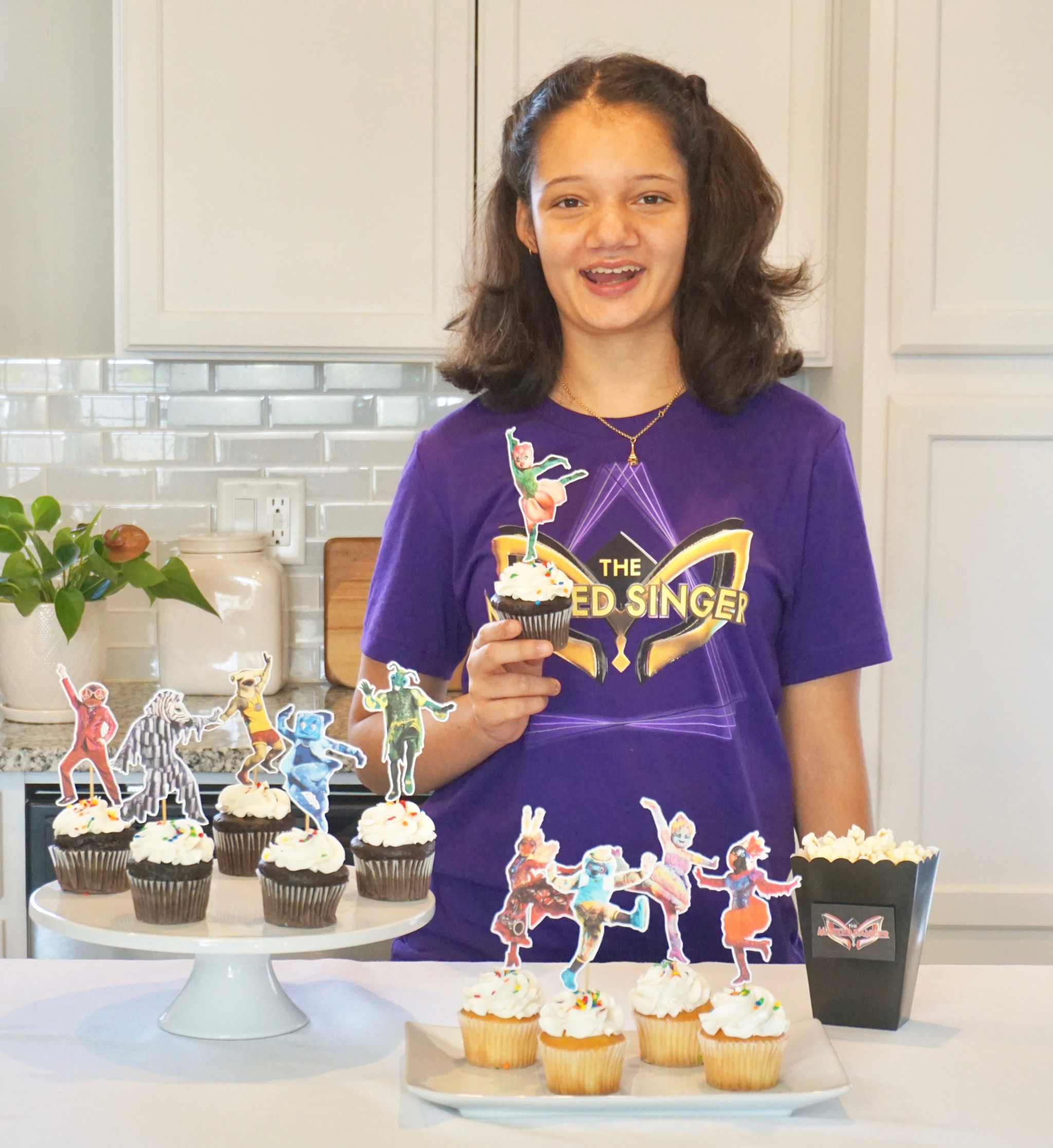 If you're a longtime reader you probably saw that I shared some ideas for throwing a Masked Singer party as well as printables. If you're also a Masked Singer fan you can check out my Masked Singer party ideas here as well as printables for making season 3 winner Night Angel cupcakes here and cupcakes for Mushroom, Sun and Crocodile from season 4 here.
Masked Dancer Party Ideas
Tonight we're watching the premier of the Masked Dancer will be quite an event at our house. Becaue I don't pass up an opportunity to throw a party and we can all use the extra cheer this holiday season! Here are some ideas for enjoying every Masked Dancer show to the max and turning it into a fun and festive watch party!
Masked dancer themed food.
It's not a party without popcorn and cupcakes, don't you think? For our little watch party we poped some popcorn and put it in Masked Dancer popcorn bags. We simply looked for a Masked Dancer logo, printed it and glued it onto a popcorn paper bag.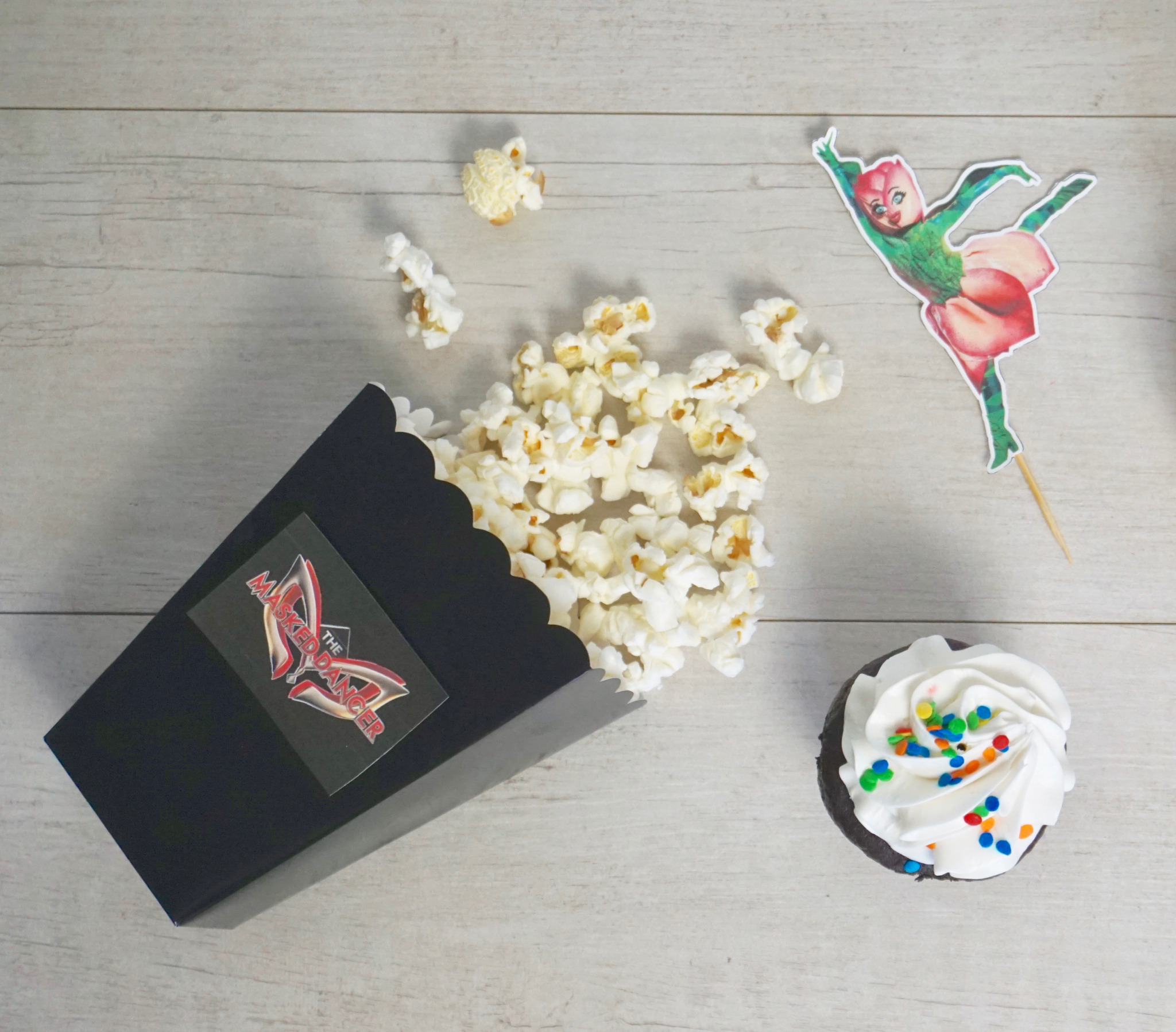 This time we kept the cupcakes super simple, we actually bought some cupcakes at our local grocery store as we didn't feel like making them at home. We looked for the full costumes of all of the Masked Dancer contestants for this first season wich included: Tulip, Miss Moth, Cotton Candy, Exotic Bird, Sloth, Circket, Ice Cube, Hammerhead, Disco Ball and Zebra. We then printed them on cardstock, cut them and glued a long toothpick to the back of each one. We then used these as cupcake toppers on our storebought cupcakes.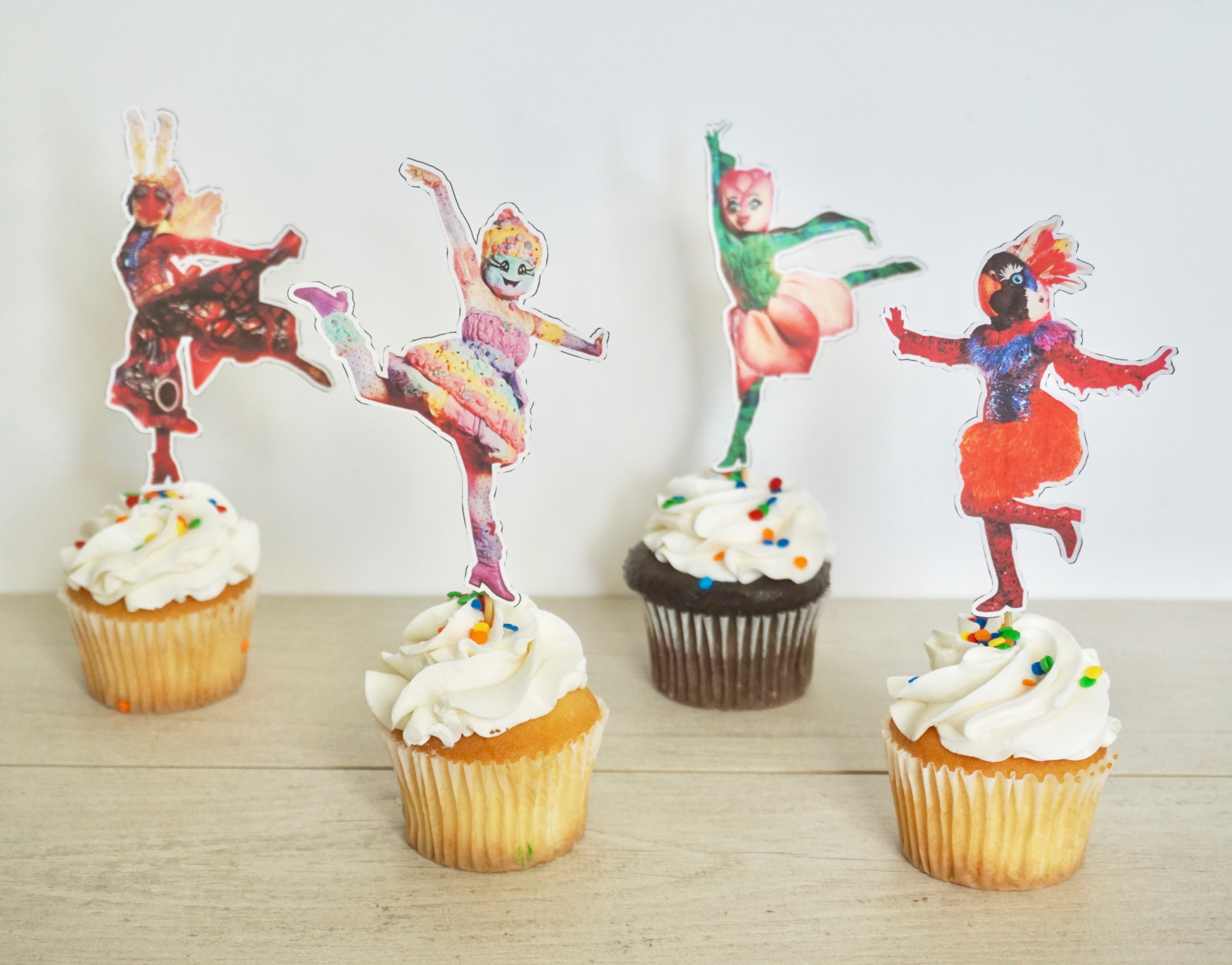 Masked Dancer activities.
The most fun part of these types of shows is that you get to guess who is behind the mask along with the panelists and guest jugdes. To make watching the Masked Singer and the Masked Dancer more fun everyone in my family puts down their first impression guesses, just like in panelists do on The Masked Singer. It's fun to see who got the most first guesses right at the end of the season and you can even give that person a prize just like they did on season 4 of the Masked Singer with the golden ear throphy.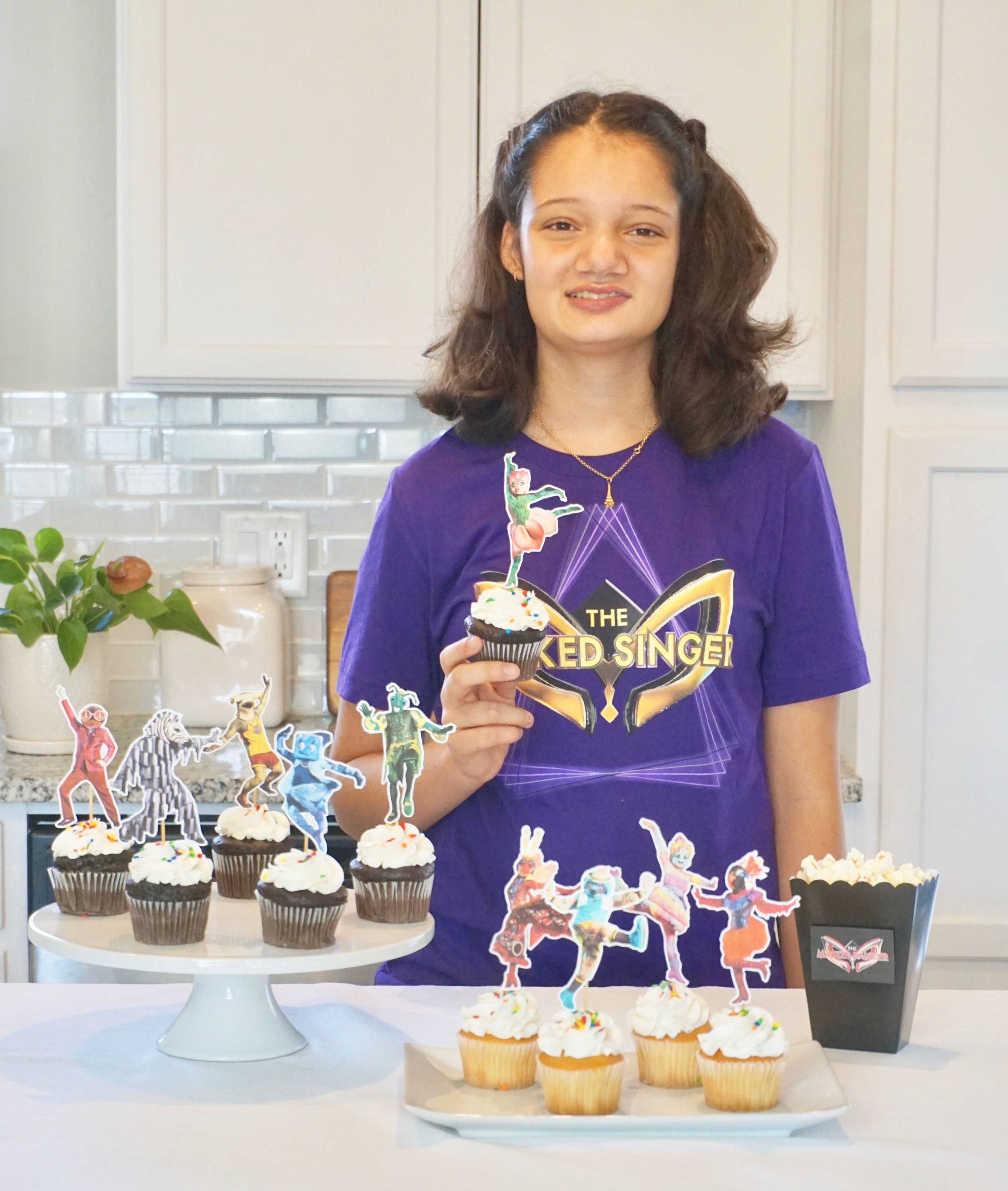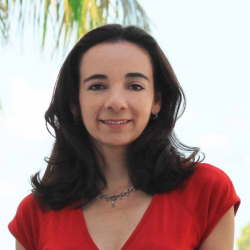 Latest posts by Paula Bendfeldt-Diaz
(see all)