This post is sponsored by Drinkworks. Content for 21+. Please enjoy responsibly.
We love having at-home date nights. As a couple, it's important to make sure we are scheduling time to spend together and reconnect. Last week we hosted a couple's game night at home and it was so much fun to get together with friends and spend the evening playing games and drinking delicious cocktails.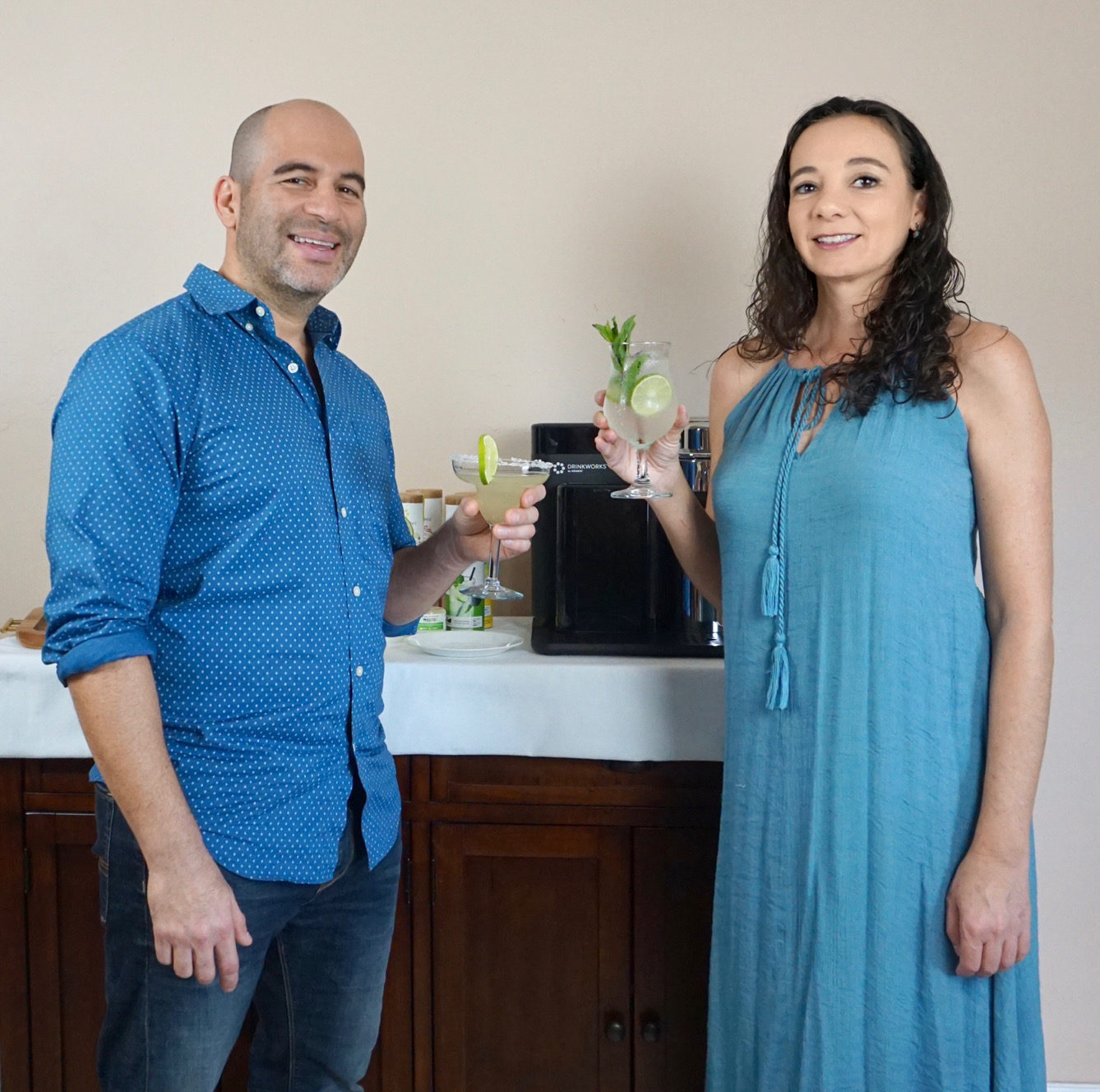 We wanted an effortless couple's game night that we could put together last minute without too much preparation or work. We focused on fun games, delicious and effortless cocktails made with our new Drinkworks® Home Bar by Keurig® (more on that later, and you really want to know more, believe me) and easy appetizers.
Tips for Hosting A Couple's Game Night
We haven't hosted a couple's party in a while but now that we found the formula for hosting a fun get together with friends that is easy and effortless we'll be doing this a lot more often. We're even considering turning this into a monthly couple's game night! That is why I wanted to share with you all some tips to make your couple's game night a complete success with minimum effort and time.
Fun couple's games
A couple's game night is, of course, all about the fun games. There are lots of games that are perfect for playing with your spouse. For our couple's game night party, we also played a newlywed game. It has lots of questions that each person has to answer about their spouse. It's a great way to get to know everyone in the party better and a great way to bond with your spouse and see how much you really know about each other. My wife found a free printable and we used that but you can create your own questions and make your own version of this game.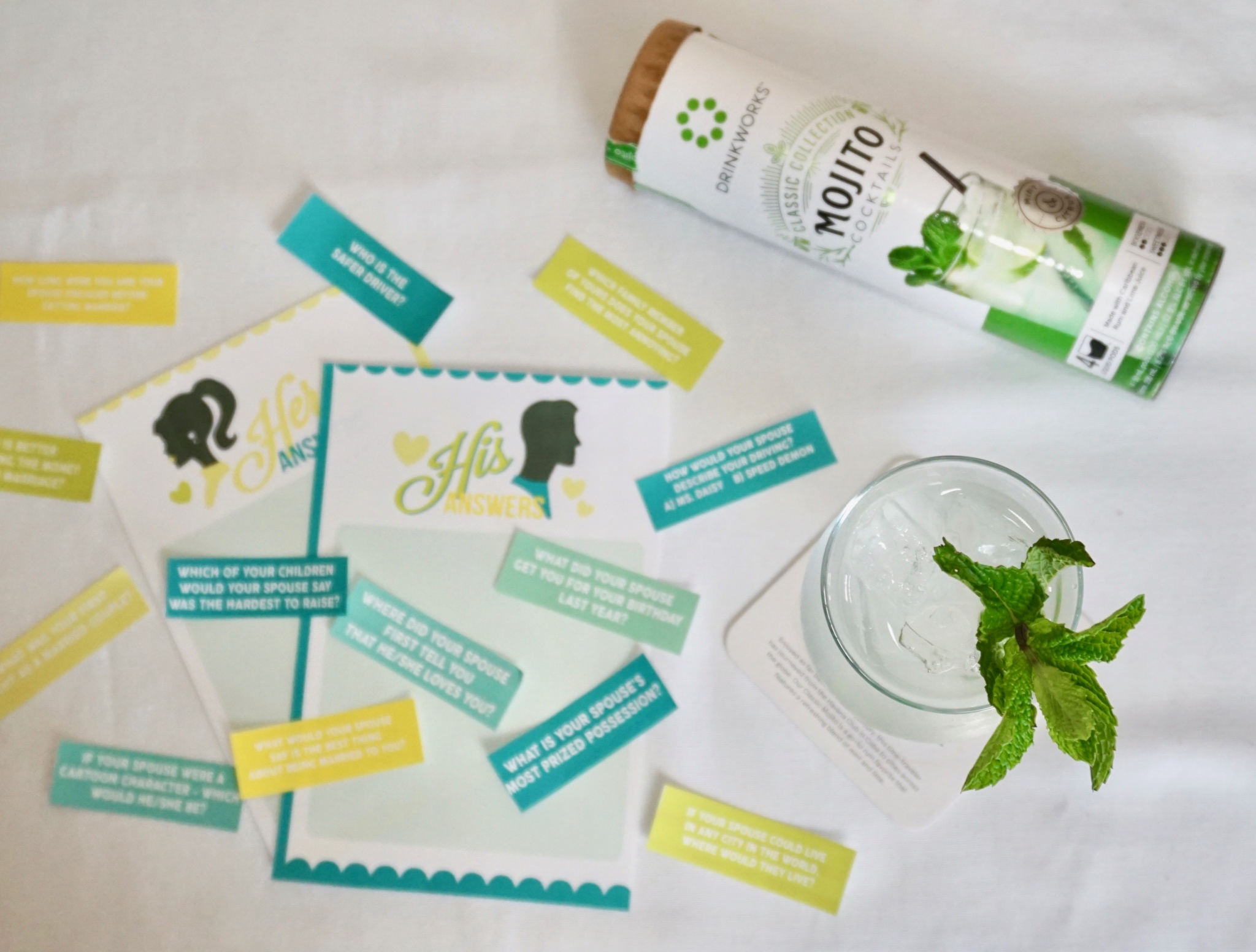 Effortless Cocktails
A cocktail party is always a fun idea but sometimes it can be so much work that even though we love cocktails we often end up just serving wine and beer. So boring! But this time we had a secret! This couple's game night was the perfect excuse to show off our new Drinkworks Home Bar. If you haven't heard of the Drinkworks Home Bar let me fill you in. This Drinkmaker machine is a real game-changer! Whether you just want to relax with a cocktail and watch a movie after the kids go to bed or are hosting friends it lets you enjoy your favorite cocktails in just seconds. You don't have to have a fully stocked bar with everyone's liquor of choice and tons of mixers. All you need is the Drinkworks Home Bar and drink pods for your favorite cocktails. It's so easy and hassle-free.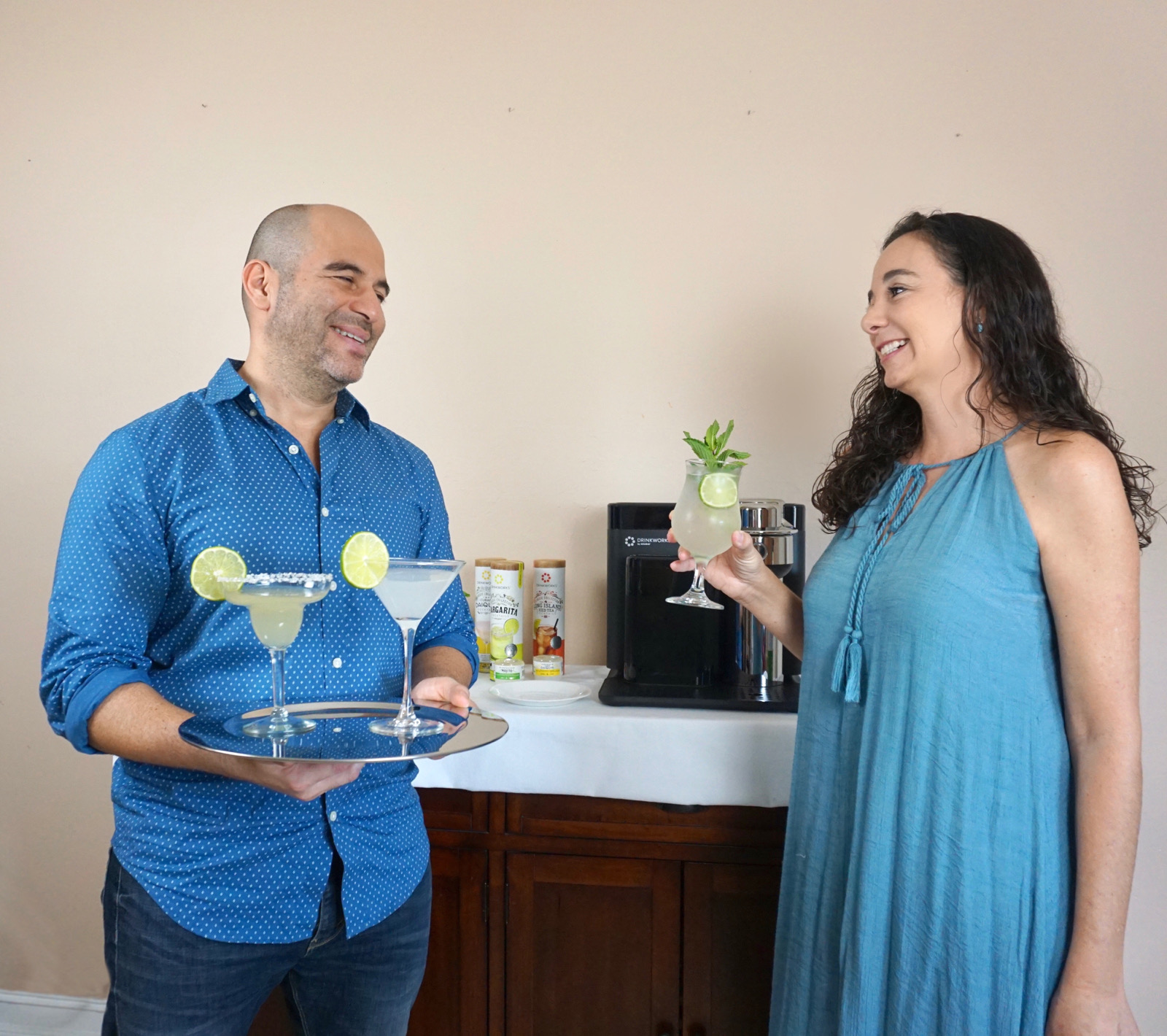 We set up a cocktail table with our Drinkworks Drinkmaker, cocktail pods, different glasses and garnishes and salt for rimming. And thanks to the Drinkworks Home Bar we were able to offer everyone's favorite cocktails without missing out on any of the fun. The best part was not having to spend lots of money on different liquor bottles and different mixers that we don't usually use yet still being able to offer a wide variety of cocktail options. And there was no mess and no need for tons of bar equipment or clean up afterwards!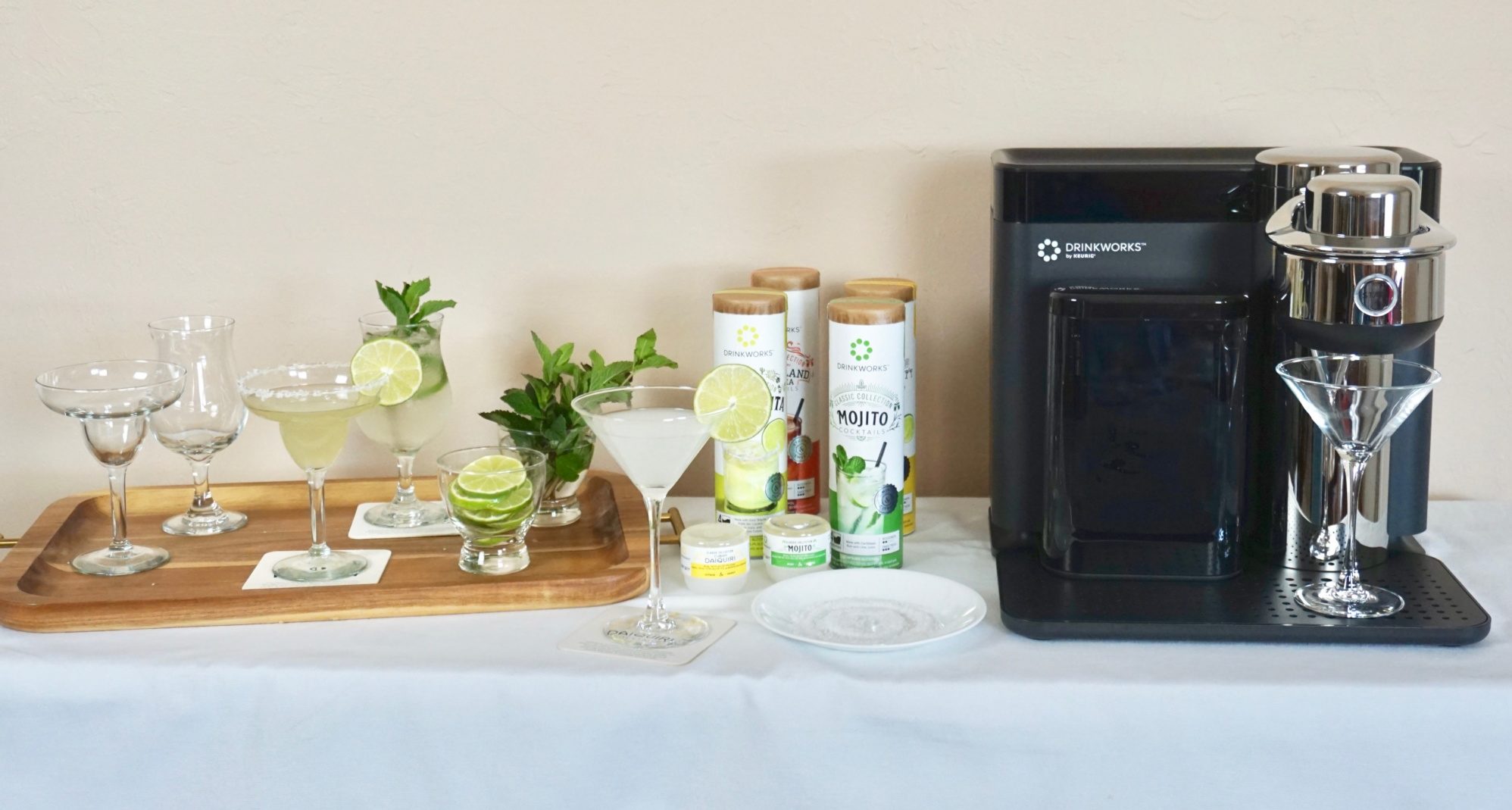 Having the cocktail bar set up with our Drinkmaker as the centerpiece became the main topic of conversation for a while. Everyone loved it so much and it was the WOW! factor for our couple's game party. It's so easy to set up (the setup took just minutes) and to make your drink you just have to place the pod in the machine and press start. Yup, it's that easy!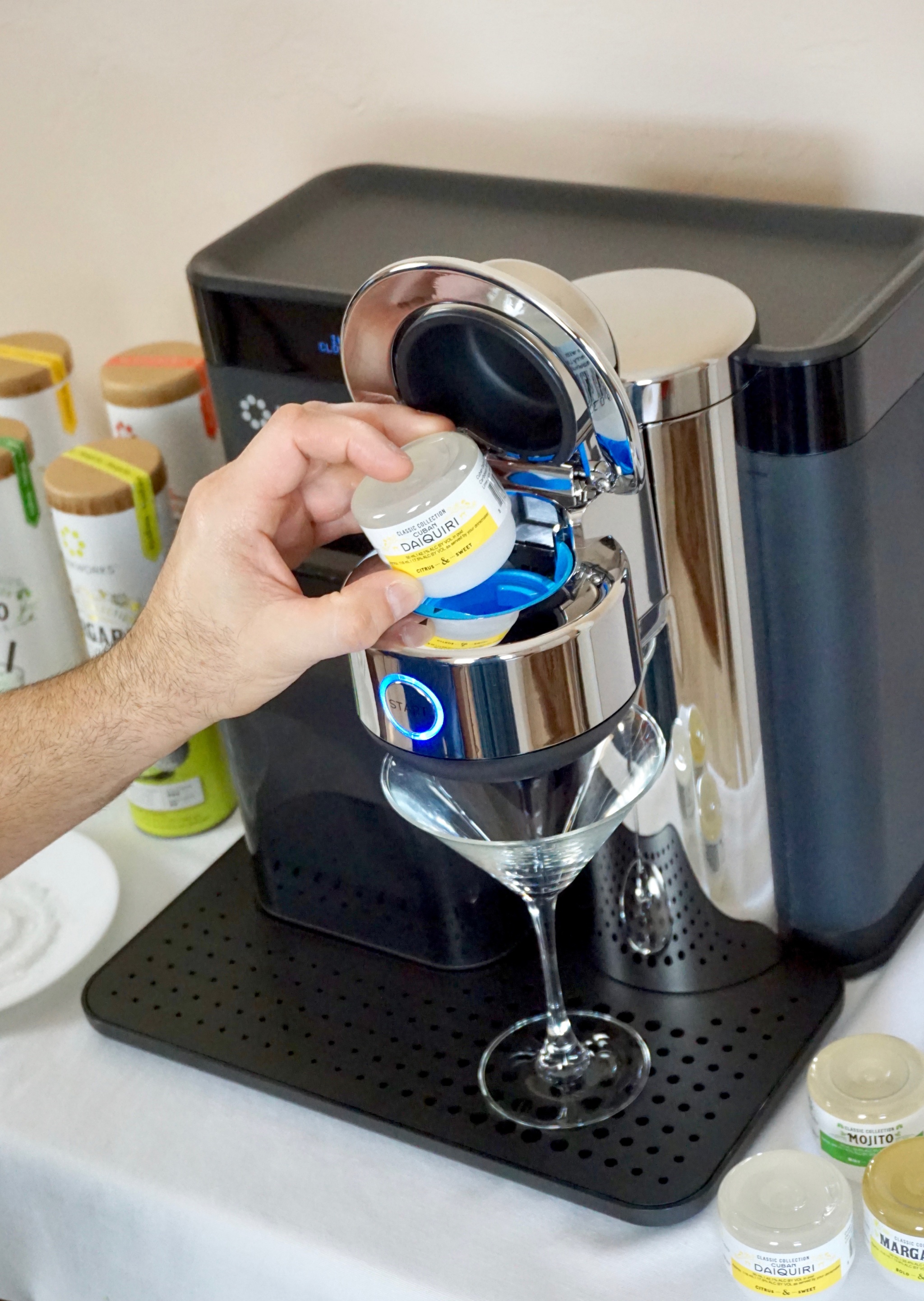 The liquid-filled cocktail pods have been created by mixologists and each pod has all of the ingredients needed for each cocktail or drink including premium spirits and natural flavors. The machine only adds water and carbonation. Once you press the start button the drink takes just seconds to pour! All you have to do is provide the ice and the garnish and you have a delicious cocktail in your hand.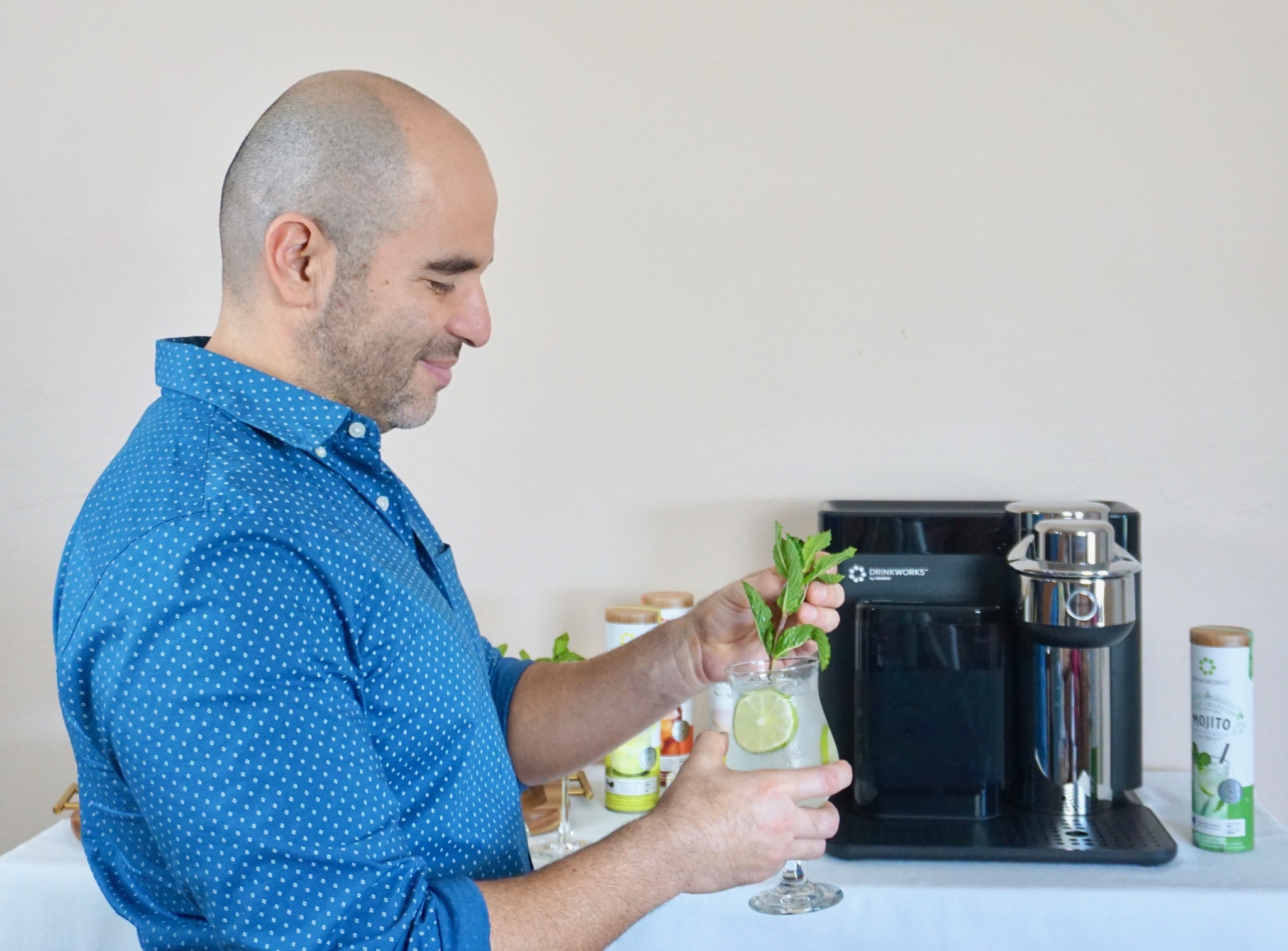 I love that there are so many options to choose from. From classic cocktails like Margaritas, Mojitos, Daiquiris and more exotic options like Mai Tai's and Strawberry Margaritas to simpler options like Gin and Tonic, Vodka Lemonade and Whiskey and Cola. There are even Spritzers, Sangrias, and European Style Cider. You can find all the complete list of the available pods on the Drinkworks website. There's really something for everyone!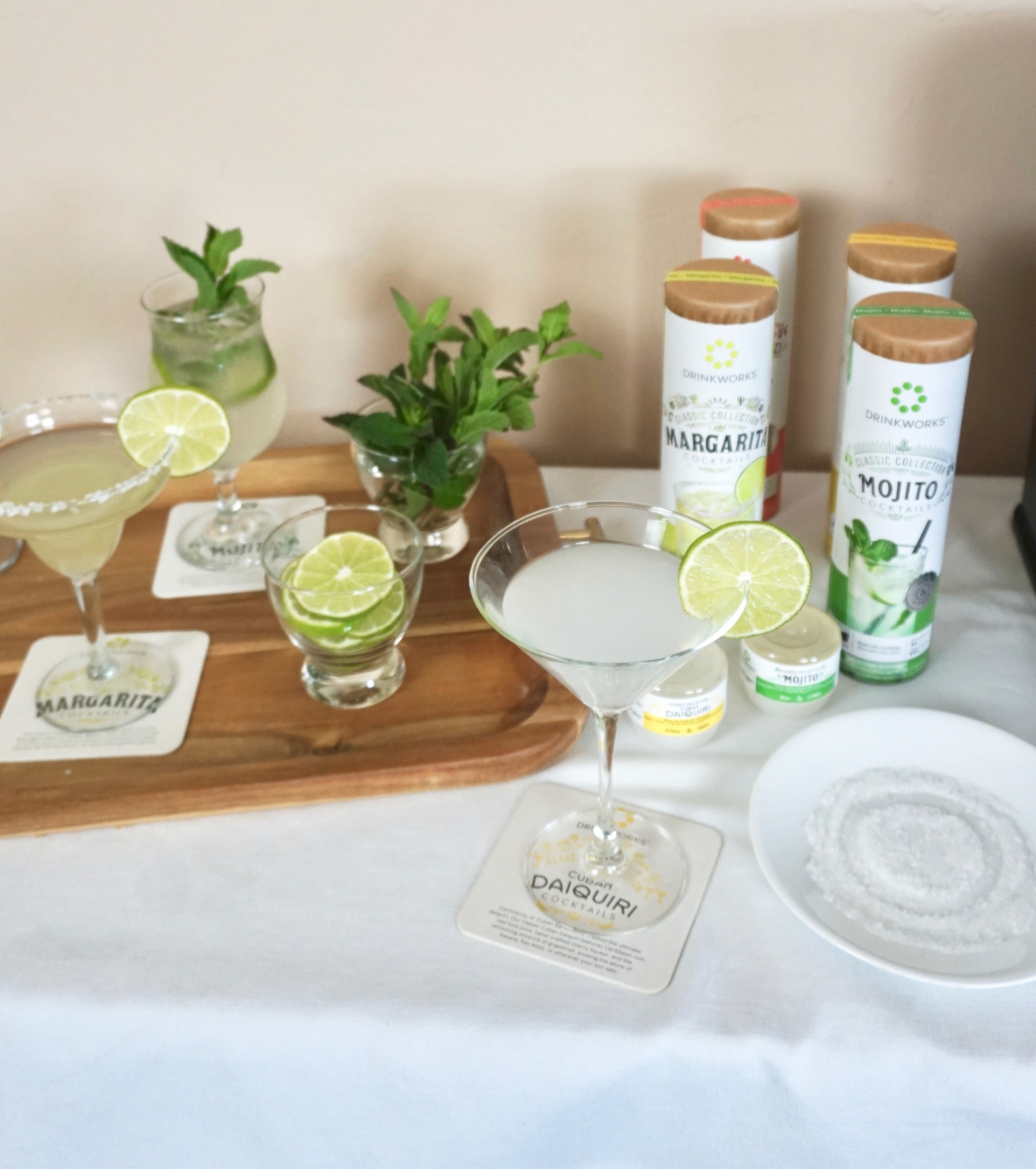 I bet you're wondering how much the Drinkworks Home Bar costs. This machine is already a great deal and right now and for a limited time only you can save $50 off the retail price of $299! This is a special offer only available for my readers and followers. And if you buy it today you also get Free shipping!
Easy appetizers
Choose easy appetizers that you can make quickly. Some of my favorite appetizer ideas for cocktail parties include spicy marinated olives, cheese boards, roasted nuts, warm dips, baked brie and crostini. We made some easy avocado crostini as well as a delicious artichoke and spinach dip. We didn't serve a formal dinner and just focused on appetizers and cocktails throughout the night. This made things a lot easier as there was no need to cook a full dinner and clean up was also a lot easier.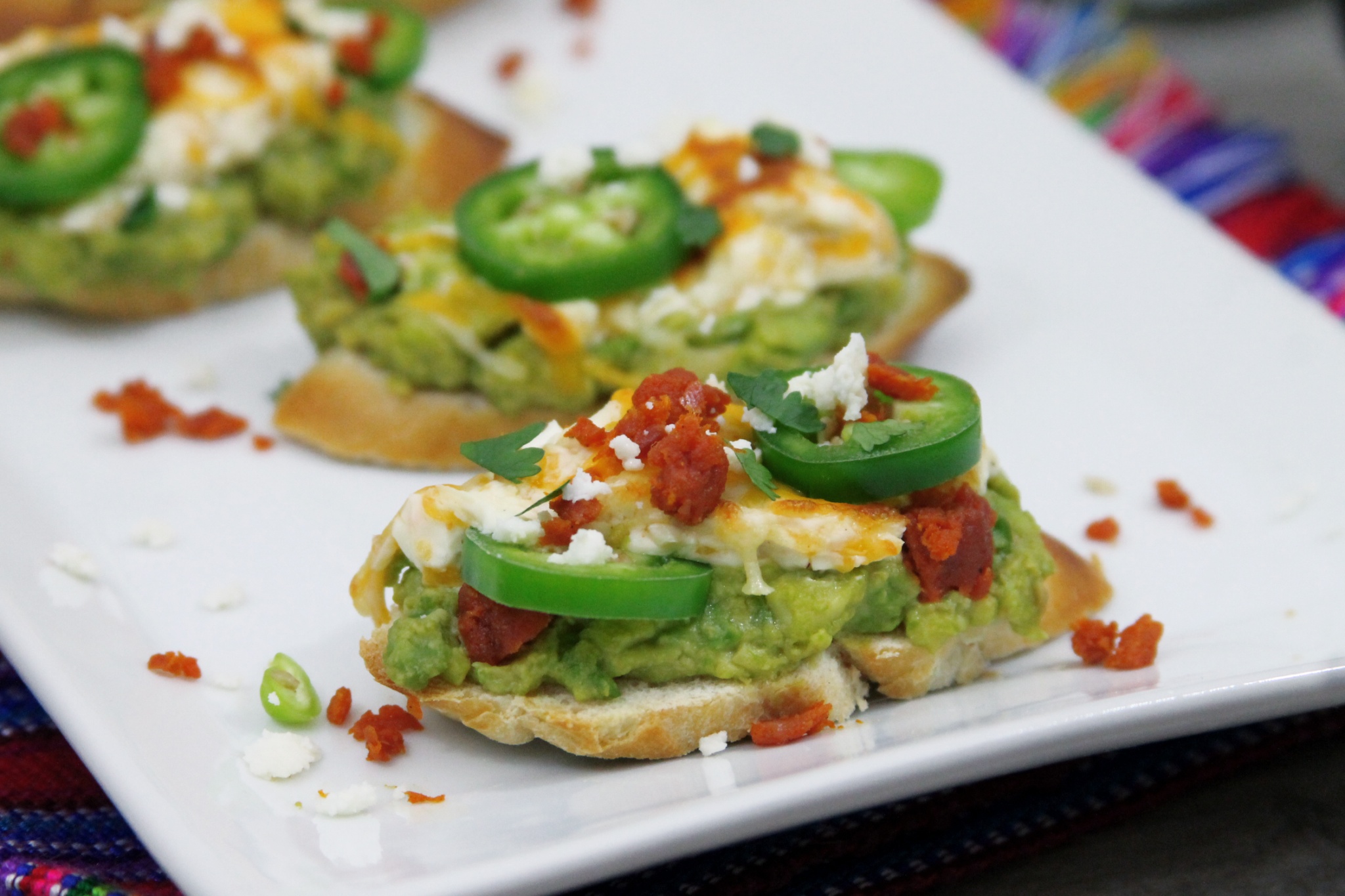 As I said, the key to enjoying a couple's game night is to keep things simple and effortless so that you can really focus on enjoying yourself and having fun.
Don't forget to take advantage of this great offer and get $50 off your Drinkworks Home Bar so you can start enjoying delicious cocktails at home today! It's simple and easy to do, simply purchase directly through my link and the discount will be automatically applied to your cart. Just make sure to check the website to see if it's available in your state first.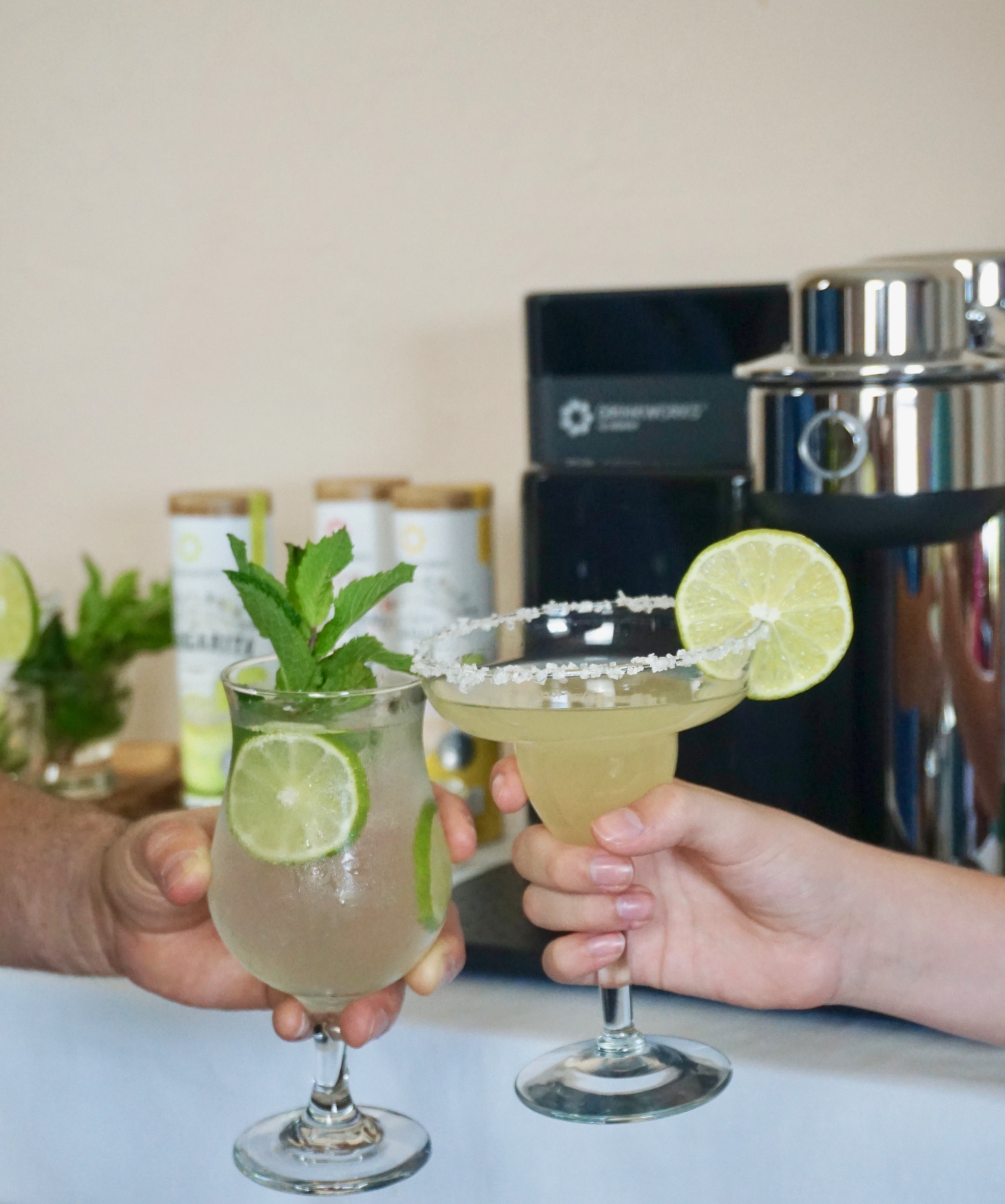 This post is sponsored by Drinkworks. Content for 21+. Please enjoy responsibly.