This shop has been compensated by Collective Bias, Inc. and its advertiser. All opinions are mine alone. #WandItAway #CollectiveBias
Whether it's your first day back at the gym or you regularly maintain a vigorous fitness routine these simple tips for preventing and relieving muscle soreness will help you ease the pain and recover faster.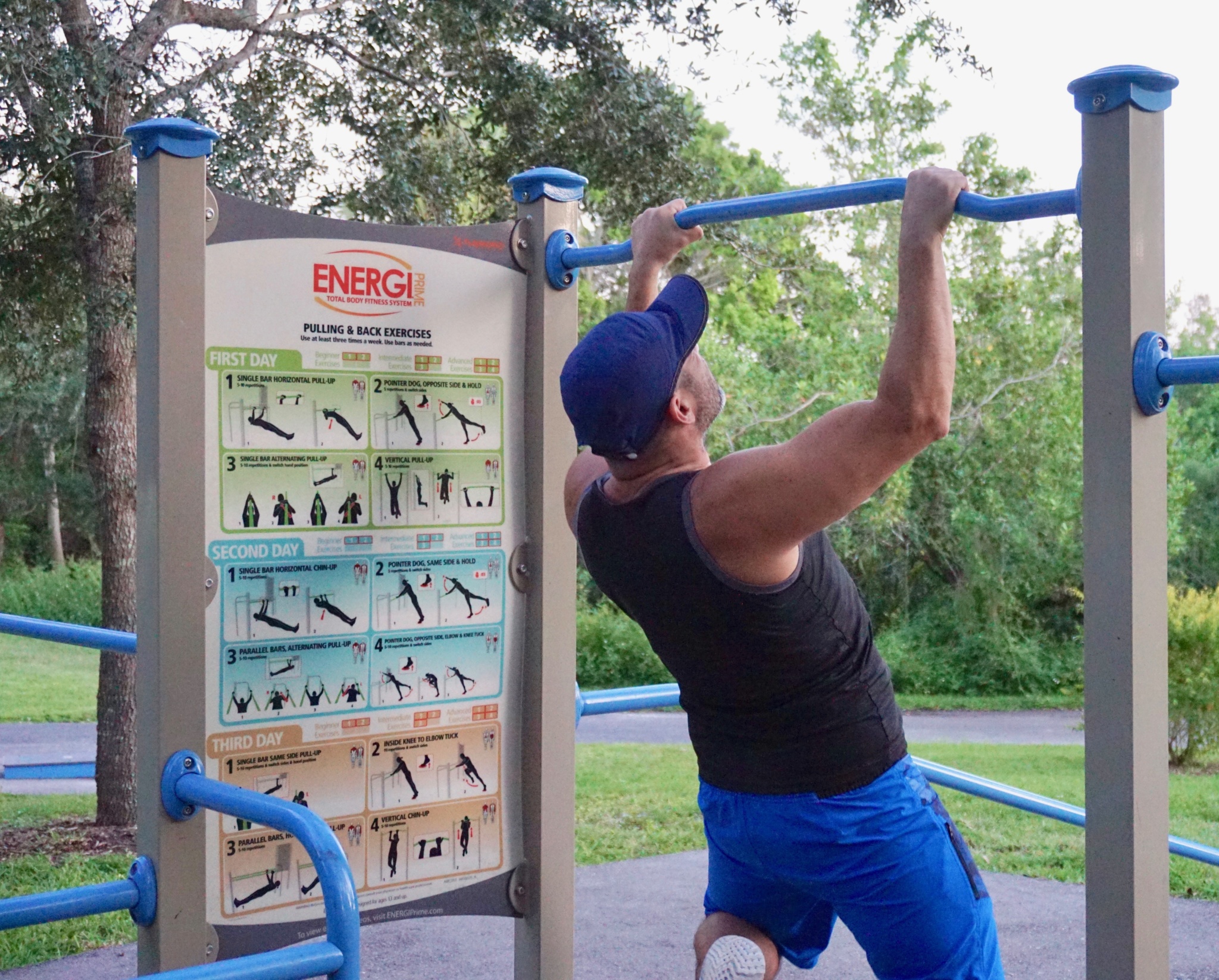 Tips for relieving muscle soreness after exercising
Stretch out and warm up.
It's important to prepare your body before a workout by stretching your muscles. Start with gentle dynamic stretches followed by static stretches. Combining both will help you prepare your muscles. Warming up, especially before lifting weights, is also very important. If you'll be doing weights start off with the cardio portion of your workout and also, don't forget to protect your back.
Stay hydrated.
Staying hydrated before and throughout your workout is important. Not only does it prevent cramps, it also decreases inflammation and sore muscles after your workout.
Keep a good form.
Maintaining a good form and posture while exercising will prevent injuries and tears. You will get more benefit and less muscle soreness by lifting less weight while maintaining a good form than by lifting more weight with a bad form.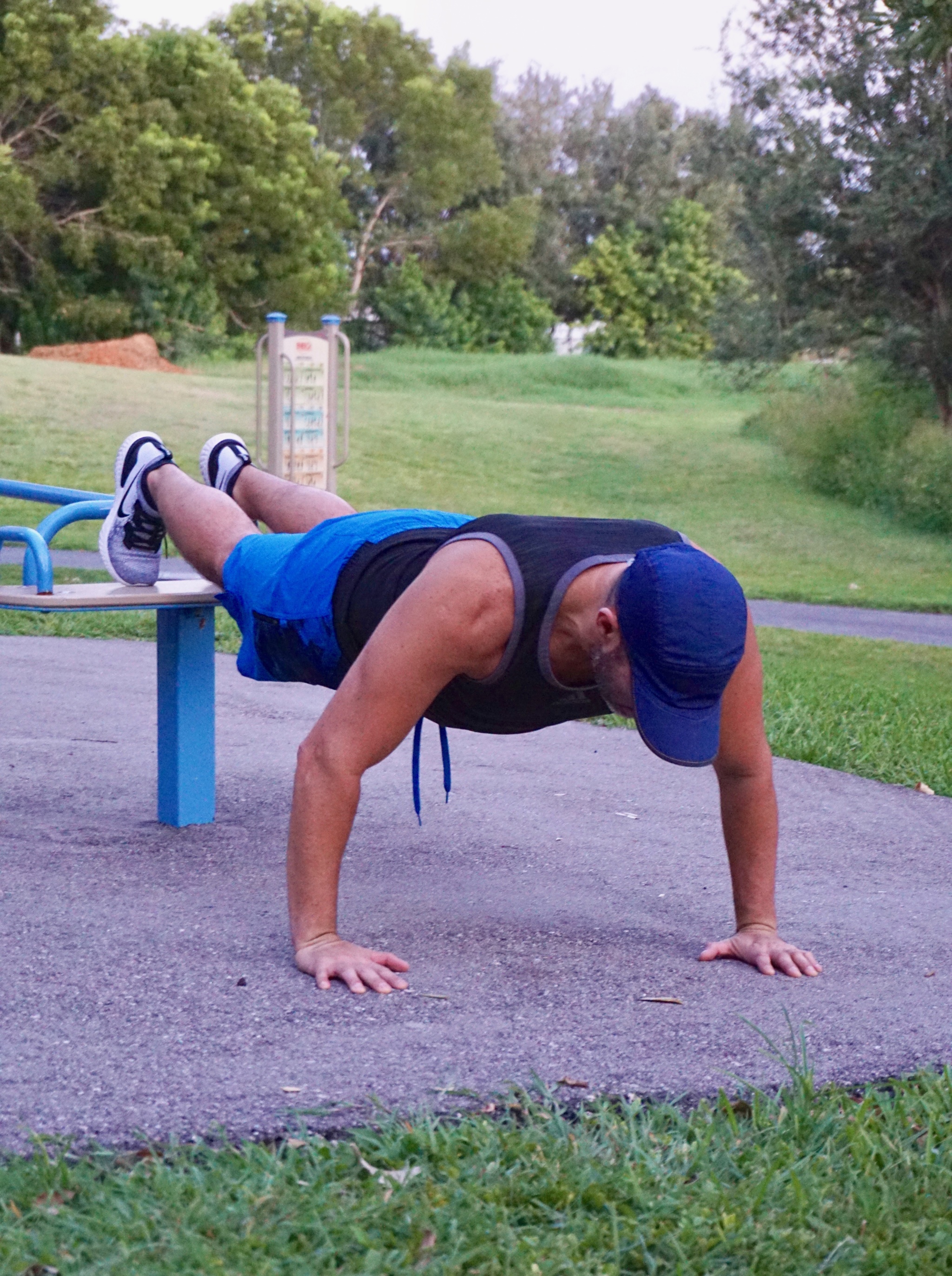 Don't underestimate the power of a good shower.
After a strenuous workout, an ice-cold shower is a great way to reduce the inflammation and swelling produced by micro-tears in your muscles. So while a cold shower is ideal right after working out, a relaxing hot shower with a massage option is also ideal for soothing sore muscles the days following exercise.
Hover over the image to purchase the Waterpik® BodyWand Spa System from Bed Bath & Beyond.
Investing in the right shower can really make a difference. I can not say enough good things about the Waterpik® BodyWand Spa System from Bed Bath & Beyond. It has a PowerPulse water massage designed for full-body relaxation that is strong enough to help relieve tense and tired muscles as it delivers up to 2 times more massaging force than other showerheads. And the BodyWand works perfectly for targeting specific areas and working to relax those muscles using one of the BodyWand's three settings: PowerComb™​ (highest power), SoftComb (middle) & Gentle Rinse (lowest). So you can enjoy a water stream best suited for you.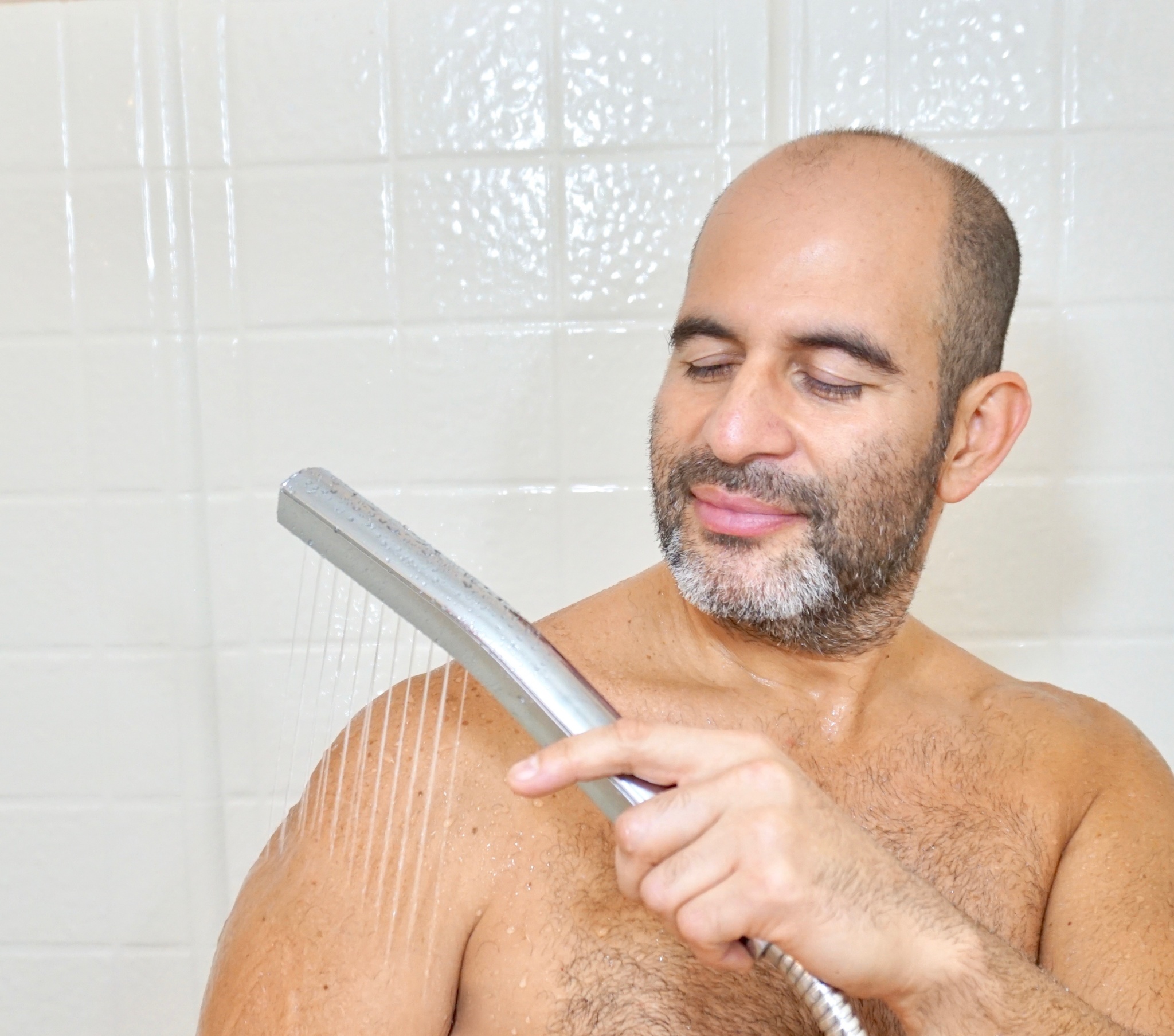 For a limited time only, Save $5 on The Waterpik BodyWand Spa System with this rebate! Valid 10/1-12/31/19.
What's best after exercise: hot or cold shower?
Depending on what your workout and what and when you take it a cold or hot shower can do wonders to relieve muscle tension and soreness.
When to take a cold shower
Many athletes use ice baths after doing strenuous exercise. This is because cold water reduces the inflammation that results from micro-tears in your muscles. A cold shower is ideal immediately after working out hard to help repair those muscle tears and reduce muscle soreness by speeding up the recovery process. For a cold shower to have the best effect the water should be ice cold, so a cold shower will really work best when the tap water is very cold. It may not be very successful if you're taking a "cold shower" in Florida in the summer.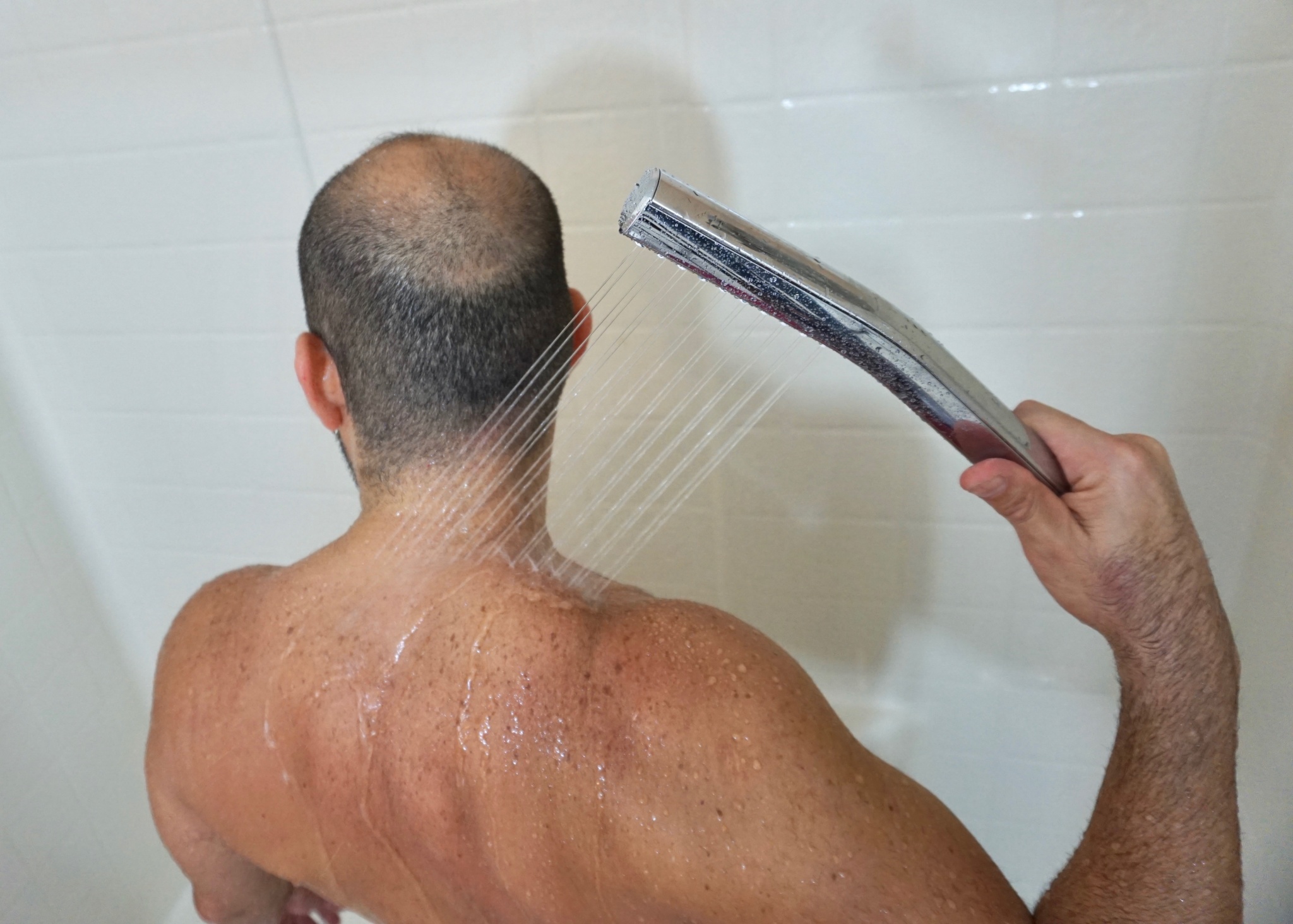 When to take a hot shower
A hot shower is ideal for relaxing your muscles and increasing blood flow. If your workout was not too strenuous and you're just looking to relax your muscles and relieve tension, a hot shower is ideal. A hot shower also helps your muscles recover after a strenuous workout if taken few hours after the workout or the next day. A hot shower will help you reduce muscle tightness, which can reduce muscle pain. The hot water relaxes and loosens your muscles.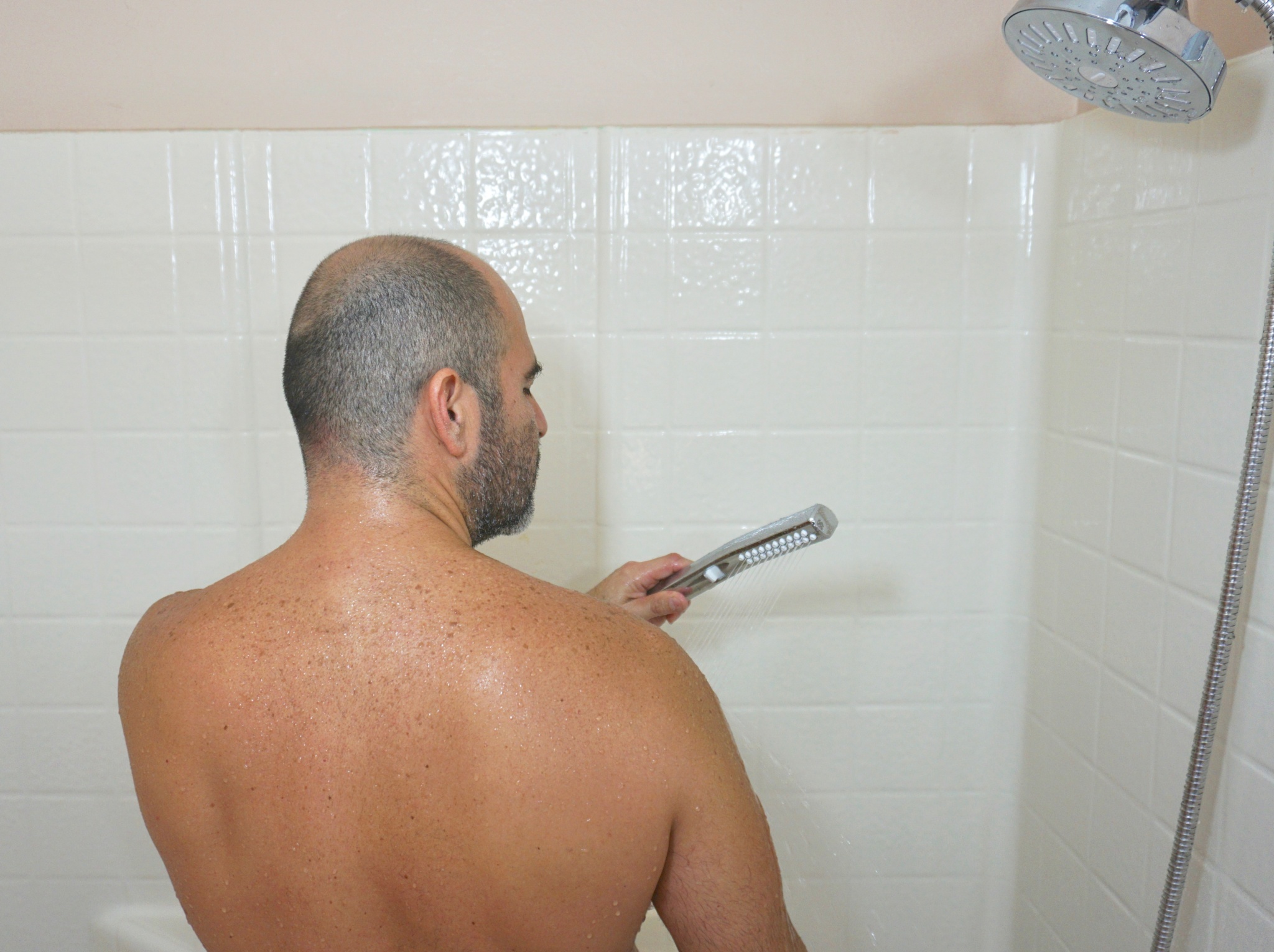 Combining cold and hot showers to reduce muscle soreness
So my best advice is to take an ice-cold shower immediately after a hard workout and then follow that up with a hot or warm shower later that day or the next day to loosen up your muscles. It's ideal to use a shower that gives you the flexibility to target the areas that are sore and that delivers a strong massaging force like the Waterpik BodyWand Spa System.
Why I recommend the Waterpik® BodyWand Spa System
The Waterpik BodyWand Spa System combines a fixed mount shower head, with a handheld BodyWand shower. With a powerful rinsing action, a strong massage, 7 spray modes and an 8-foot metal hose, the Waterpik ® BodyWand Spa System is like having a spa at home.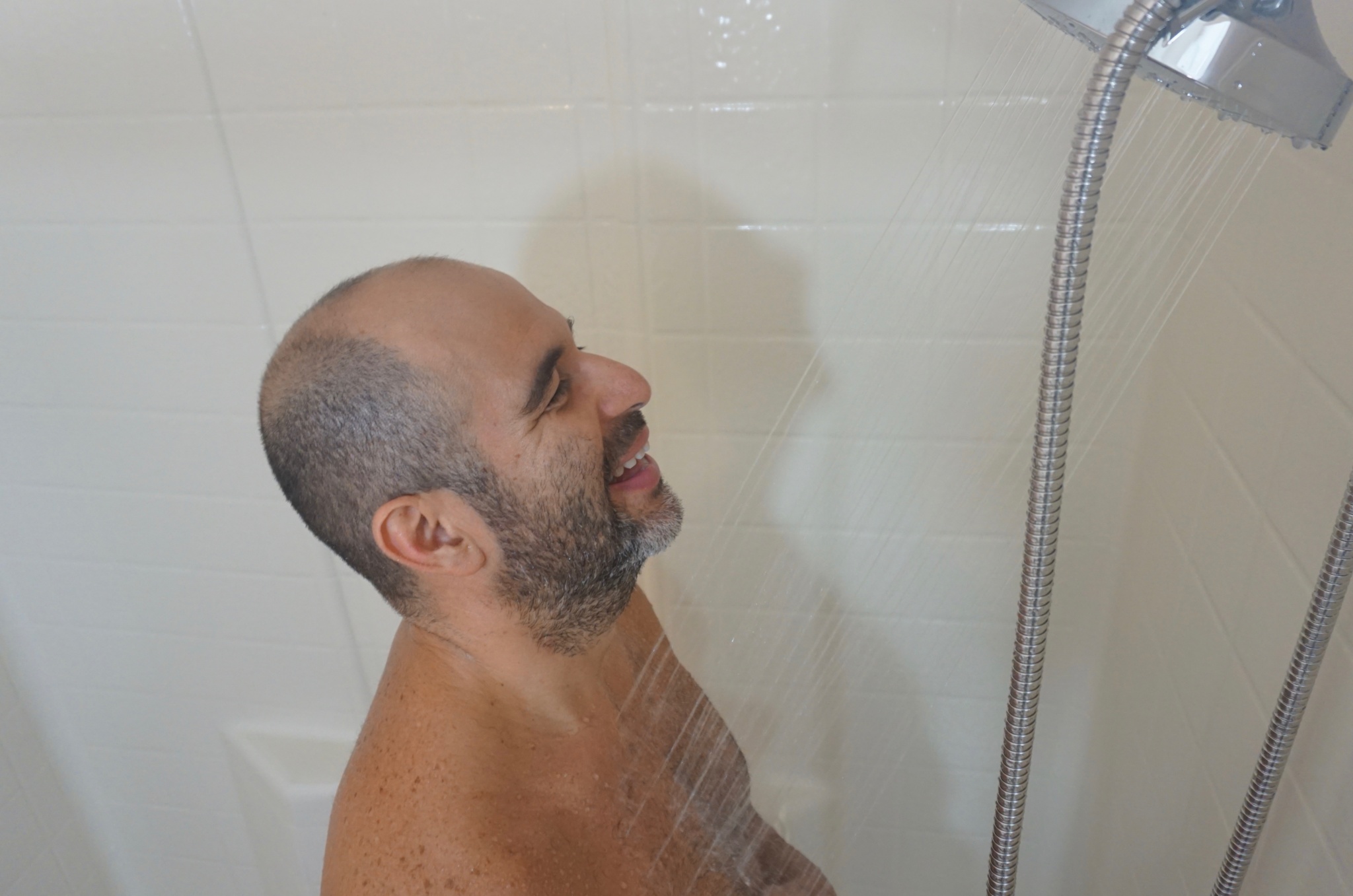 Let me tell you it's quite an upgrade from my previous shower! One of the first things I noticed was that there was a lot more water pressure in the showerhead. This is because Waterpik shower heads are carefully engineered to optimize the water flow to provide you an optimized shower head that is as powerful and strong as possible. My previous shower had different settings but none of them really did much for relieving muscle tension. However, Waterpik's PowerPulse Massage showerhead delivers a stronger massaging force than other showerheads. You can really feel the difference!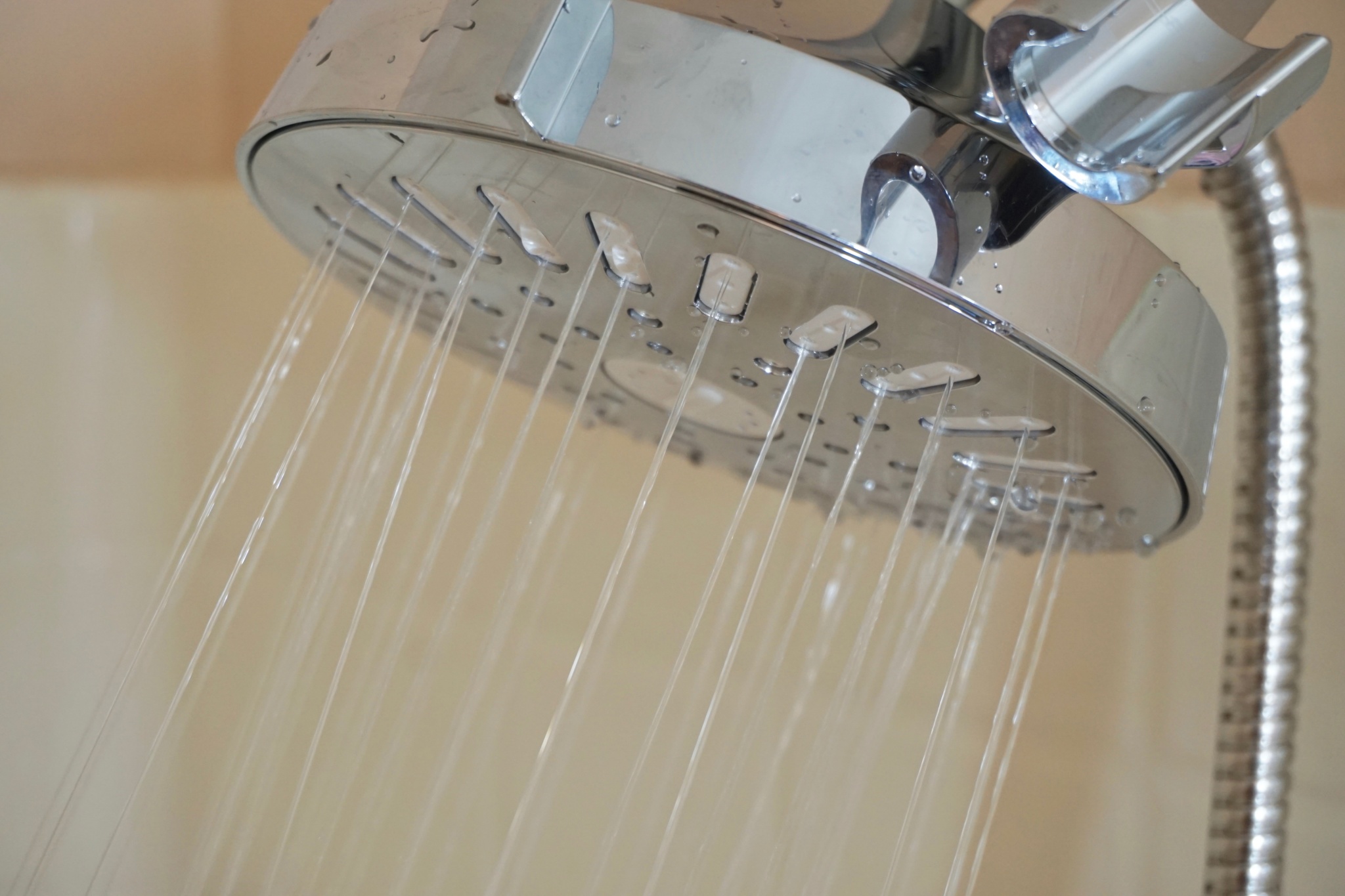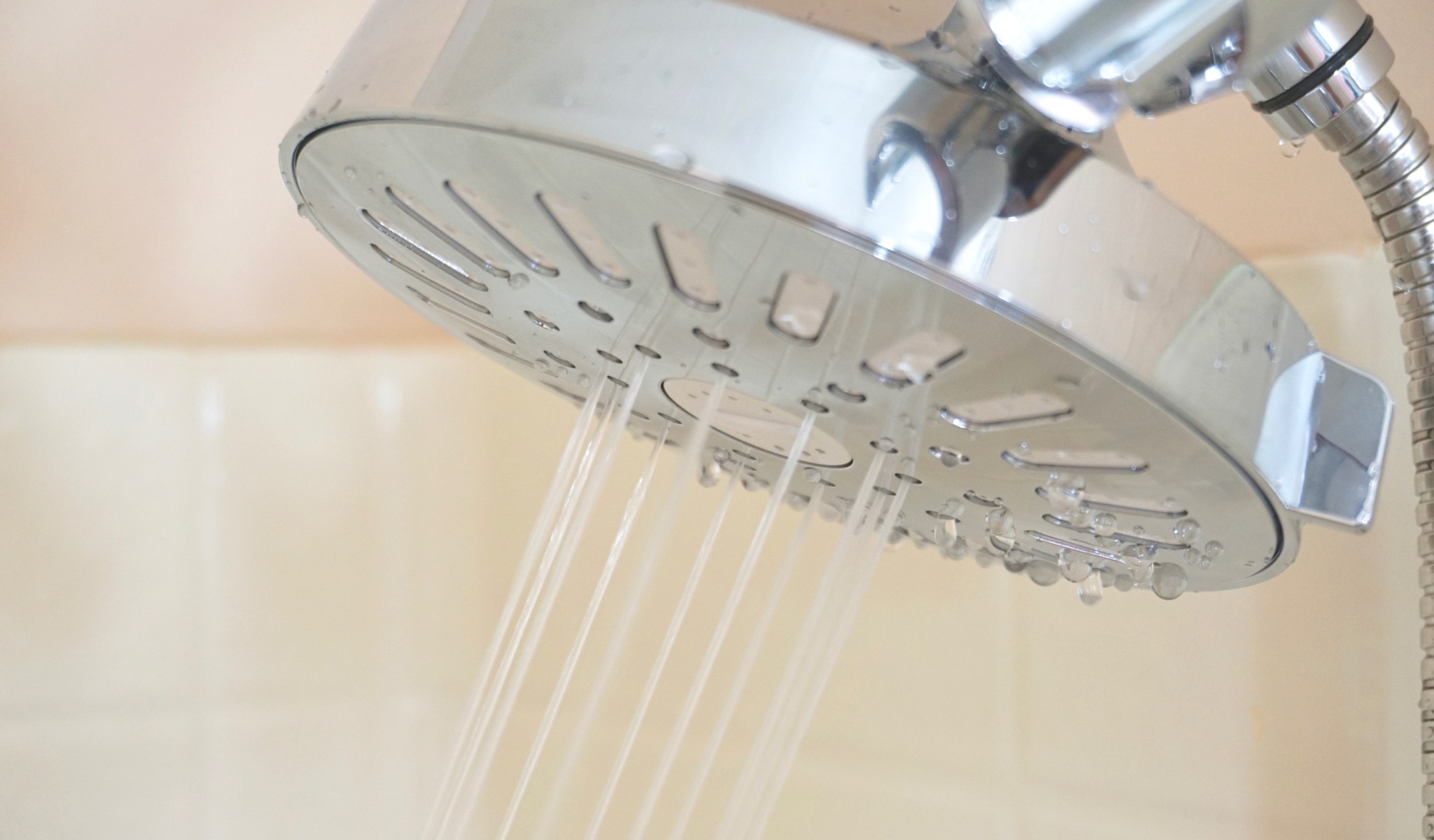 Whether I'm taking a hot shower to relax or I'm taking a cold shower to relieve muscle pain the Waterpik shower makes me feel more relaxed and it's simply a more enjoyable shower altogether. And the BodyWand helps me target specific areas so I can focus on the spots that need more relief.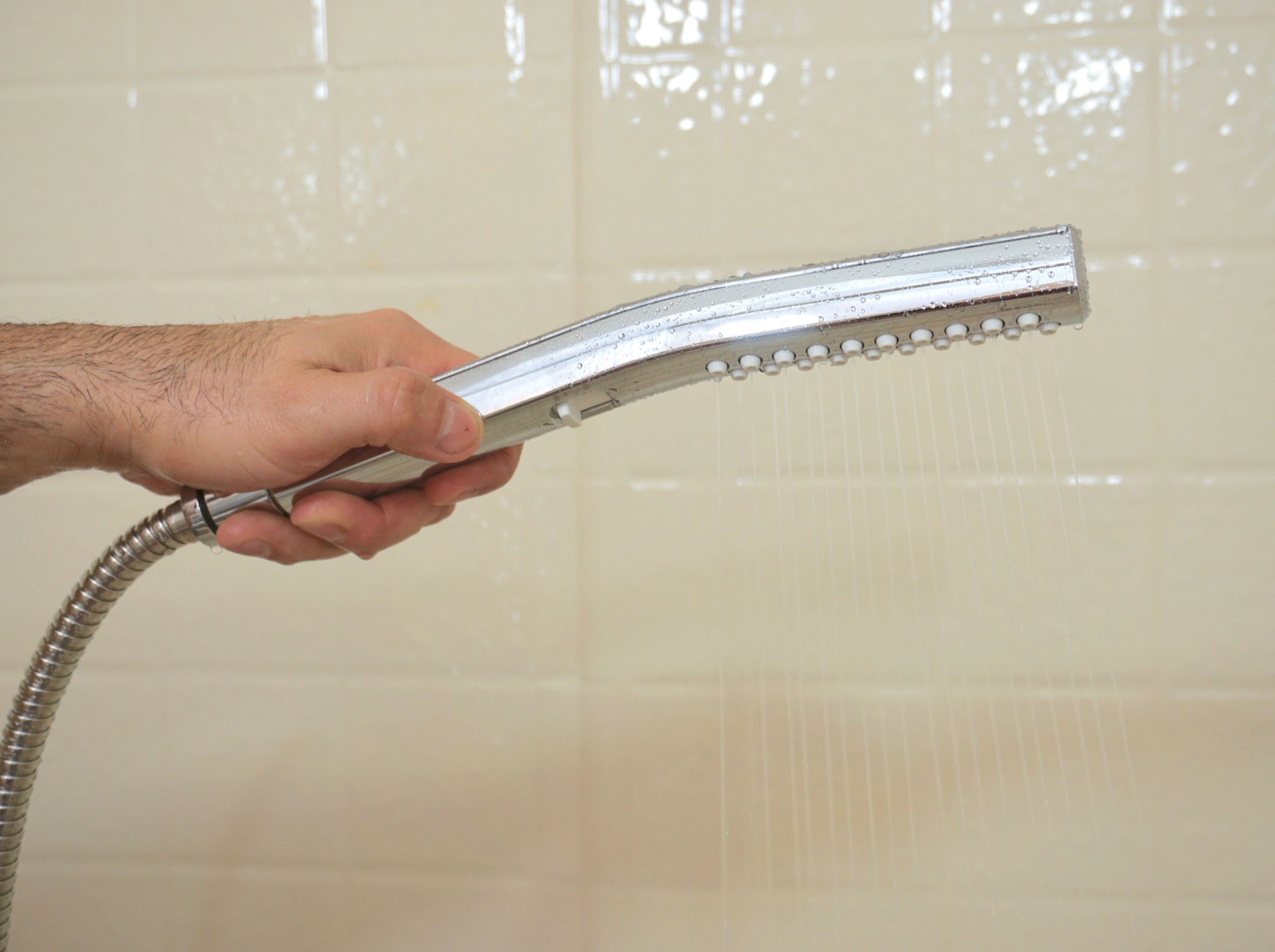 The Waterpik BodyWand Spa System also has a PowerComb™ feature for your hair. According to my wife and my teen daughter, this feature is awesome as it helps them detangle their hair and rinse quicker. I'll take their word for it as I would not know anything about that. But I can tell you that the Waterpik BodyWand Spa System​ has changed the way I shower, and I never plan to turn back- you'll understand why when you try it for yourself!