This post is also available in: Español
Thanks to TurboTax for sponsoring this post and this fun #FiestaTurboTax and for empowering Latinos to file their taxes with confidence and ease by providing bilingual information and support!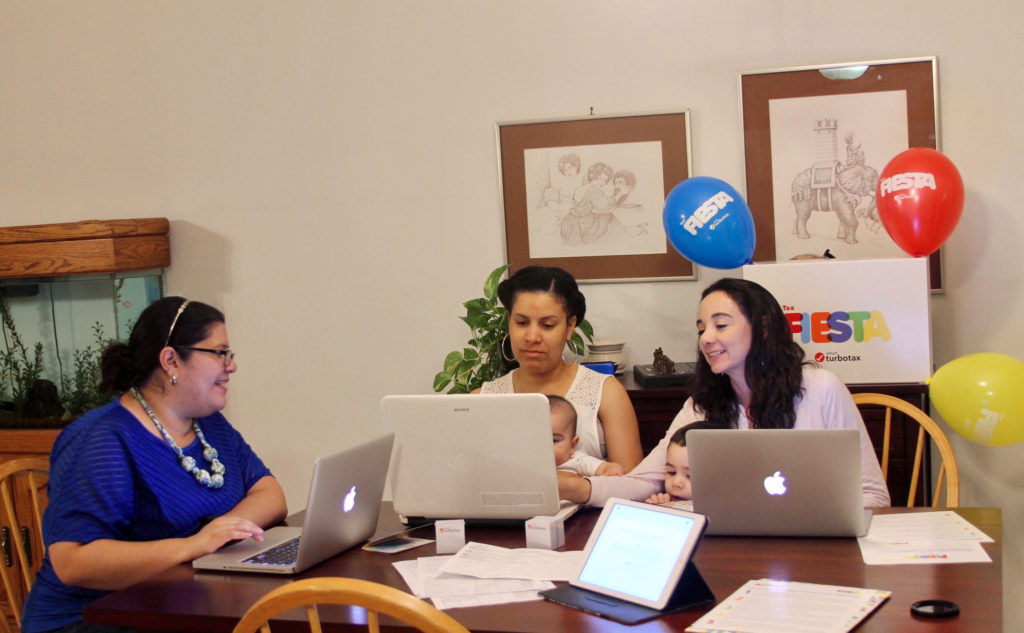 Most people get stressed when tax seasons comes around, but with TurboTax, there is no need to worry! Thanks to TurboTax I have found that filing your taxes yourself is not only possible and easy, but it can also be fun. Let me repeat that, yes taxes can be turned into something fun! After I learned about all the amazing features TurboTax has to make filing your taxes easier and stress-free I wanted to share this with my friends and family and empower them to claim their taxes, save money and get the best refund so throwing a #FiestaTurboTax sounded like a wonderful idea. It was not only a great excuse to get together, but I was also able to share with my friends why I think that TurboTax is a such a great option when it comes to doing your taxes.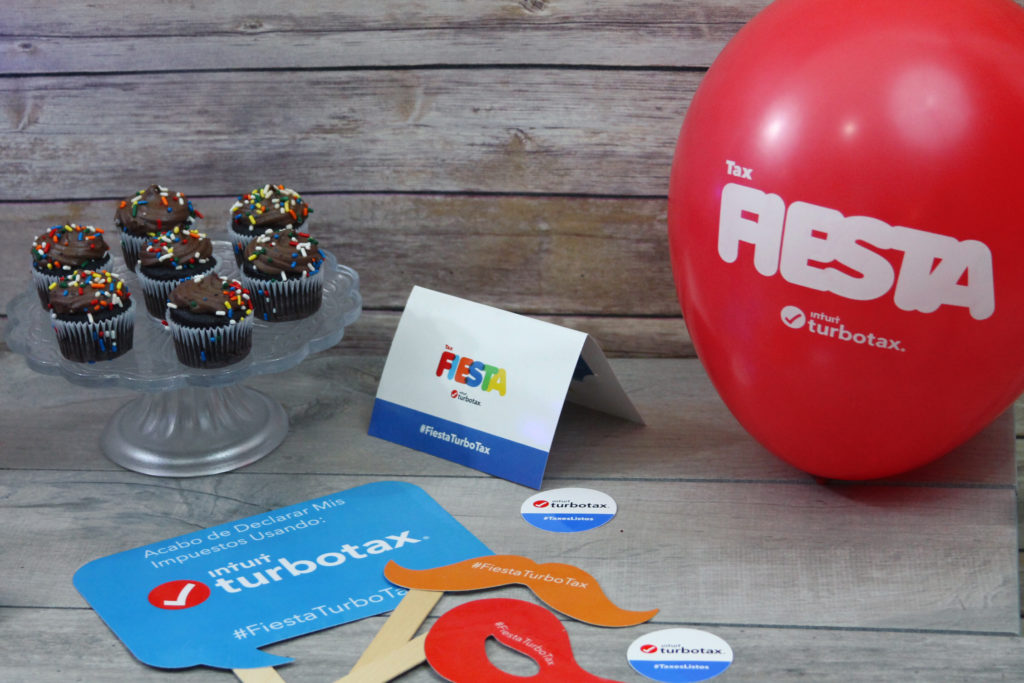 A couple of my friends have never done their taxes themselves, they had been paying a CPA to do their taxes for them, and they were spending a lot of money. They wanted to save and do their taxes, but they just did not know where to begin. I found out that most people's greatest fear when it comes to filing their taxes is doing them alone and not having anyone to help them through. With SmartLook from TurboTax you have access to a live tax expert who guides you through the process and answers your questions by drawing on your screen to get you the answers you need, so you don't feel alone. Because TurboTax has bilingual experts available we were able to talk with them and get our questions answered in Spanish and English. Knowing that people don't like doing their taxes alone throwing a TurboTax party with friends sounded like the ideal plan to motivate everyone to do their taxes together.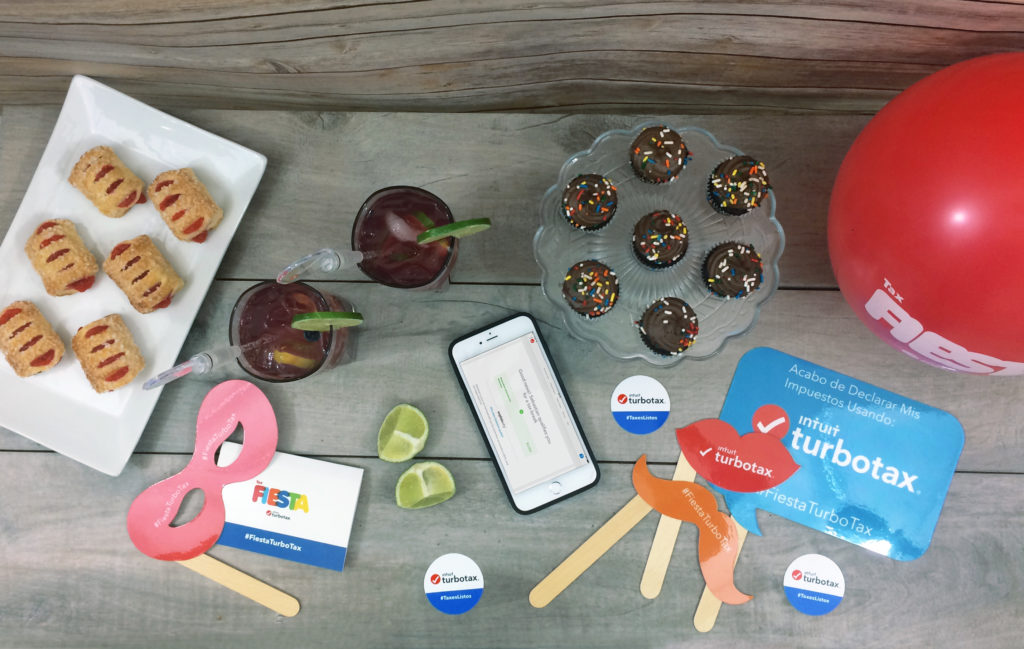 TurboTax sent me a couple of party boxes filled with swag that I shared with everyone who attended our #FiestaTurboTax. We put on some Juan Luis Guerra music in the background to motivate everyone. A friend brought essential oils to make the house smell great and uplift the mood; ya'll aromatherapy really works!  I got guava pastelitos, appetizers and cupcakes and made refreshing blueberry limeade. We also decorated the room with colorful balloons.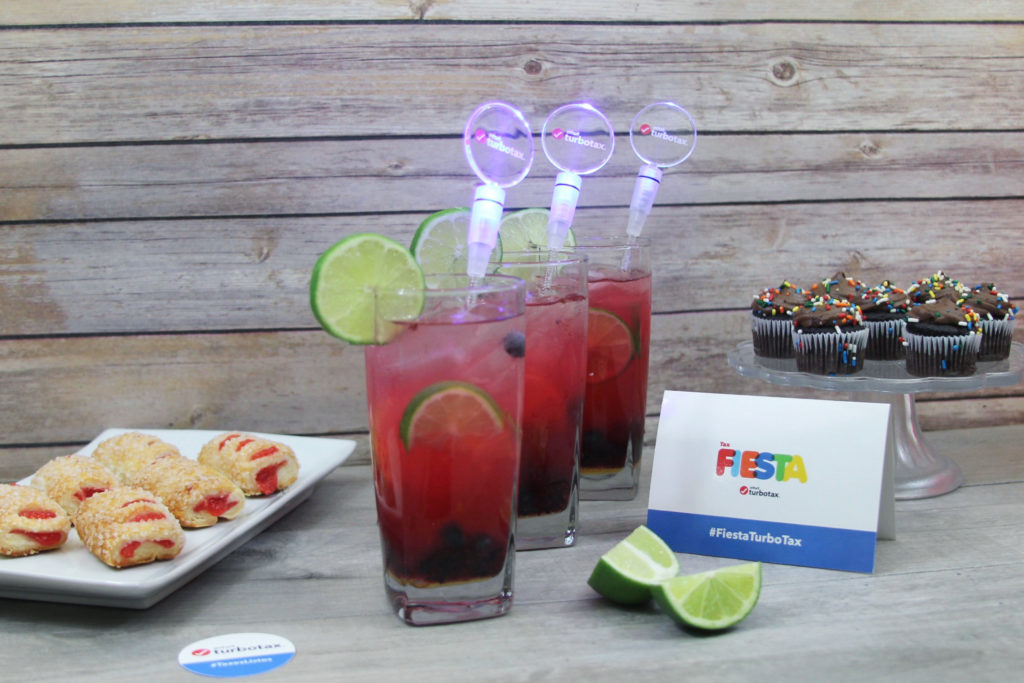 As soon as friends started arriving with their families, you could just feel a positive energy and when we sat down with our laptops and tablets, ready to tackle our taxes online the mood was relaxed and positive. We were looking forward to doing our taxes together!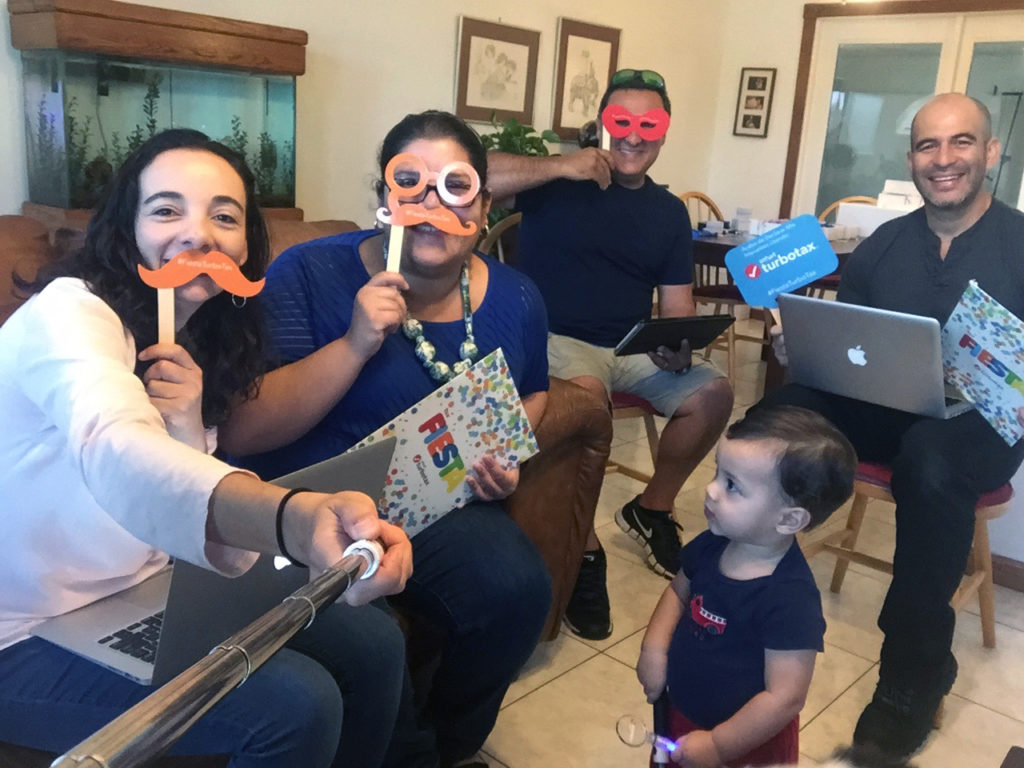 As we went trough the process, we really appreciated TurboTax's ExplainWhy which provided us with easy to understand and short explanations and information of what refunds we were getting and why. With TurboTax, you can also get a jump start on your taxes by just snapping a photo of your W-2 with your phone or tablet and watch as your information is securely put into all the right tax forms for you. When we got stuck, we reached out to the bilingual tax expert that TurboTax has available who probably thought we were crazy as there were music and laughter all around.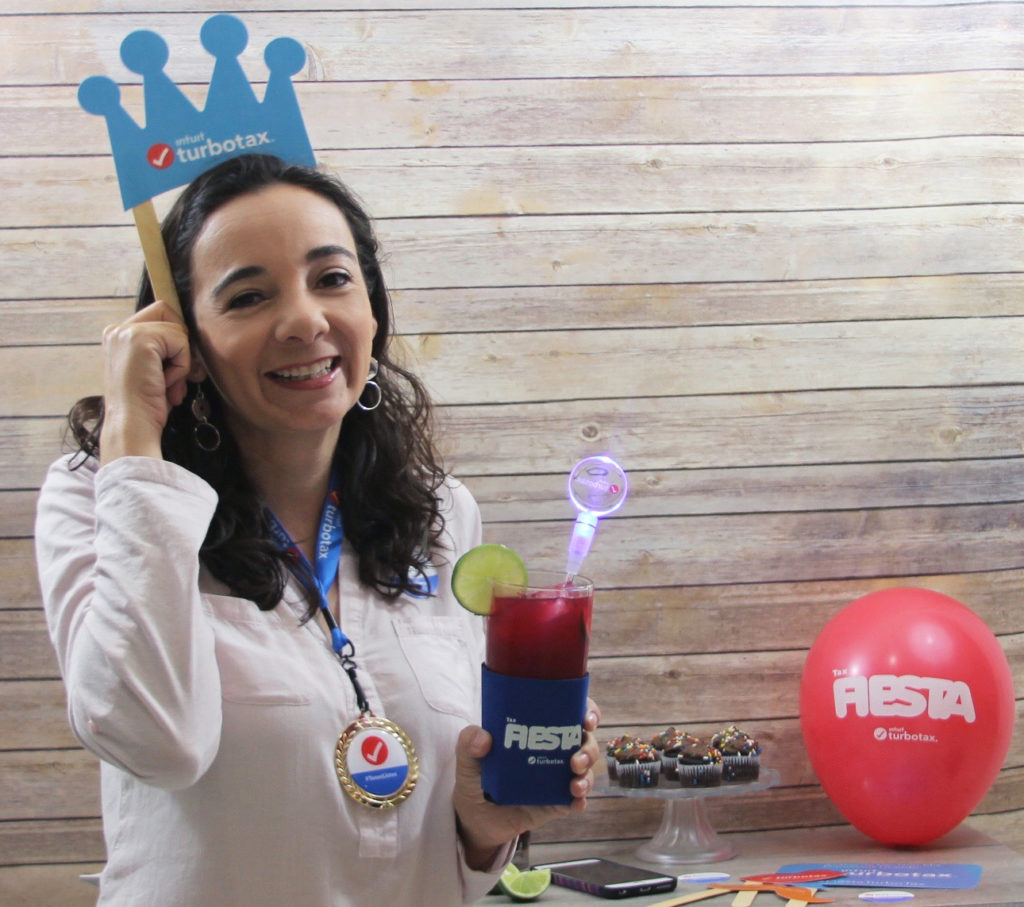 Everyone felt so empowered and happy once we were done filing our taxes. It took us about an hour to do it, which included some interruptions by the kids.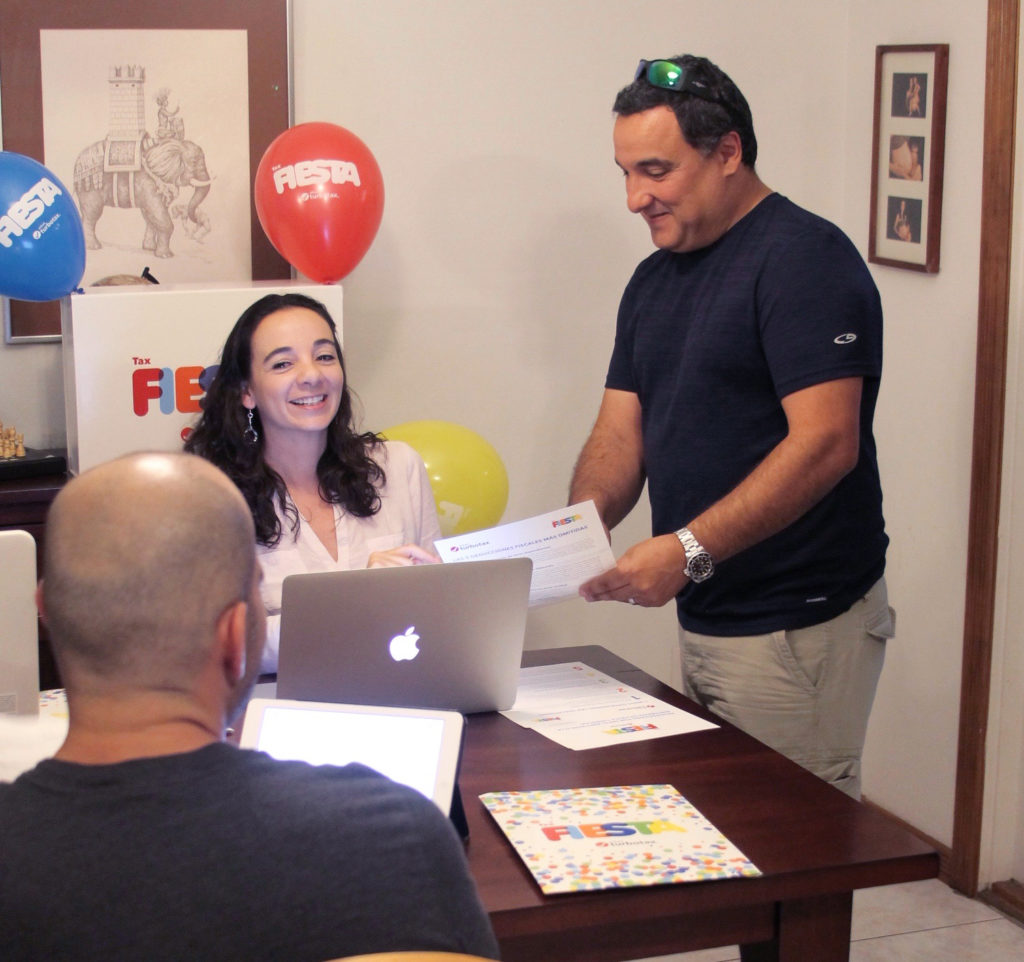 Once we were done, we celebrated not only that we were able to do our taxes on our own and save with TurboTax but also celebrated getting awesome tax refunds! Did you know that TurboTax has a Maximum Refund Guarantee?! That means you can be sure you are getting the most money back!

If you have not filed your taxes yet throwing a #FiestaTurboTax and filing with TurboTax together with family and friends is a great way to get your taxes done & have a good time too! April 18th is the deadline to file your taxes, so what are you waiting for? Don't leave it for the last minute! Share your experience using the #FiestaTurboTax hashtag.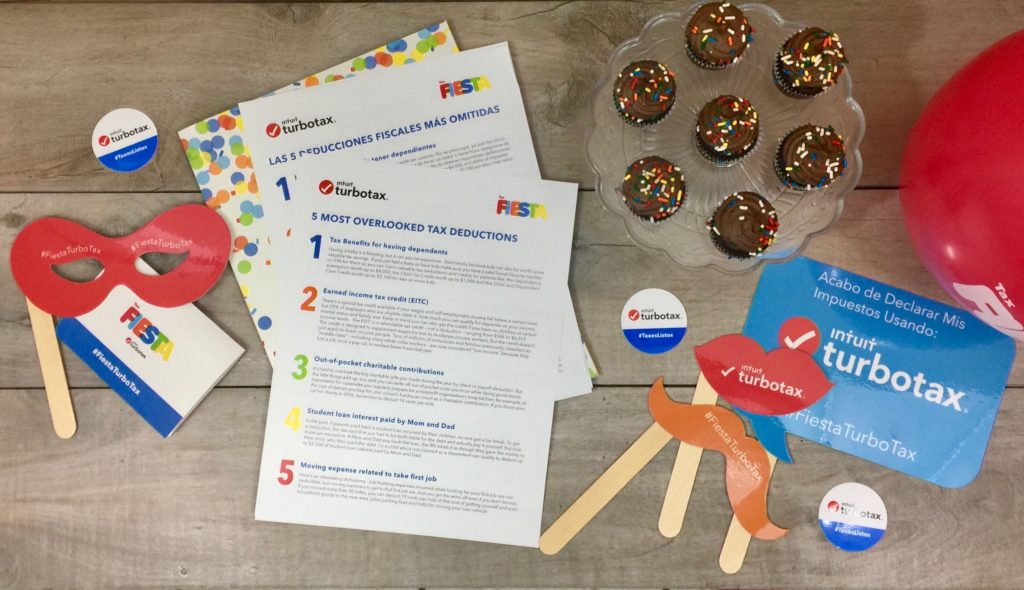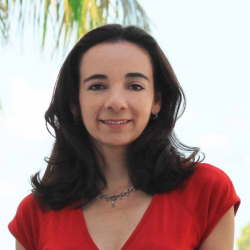 Latest posts by Paula Bendfeldt-Diaz
(see all)