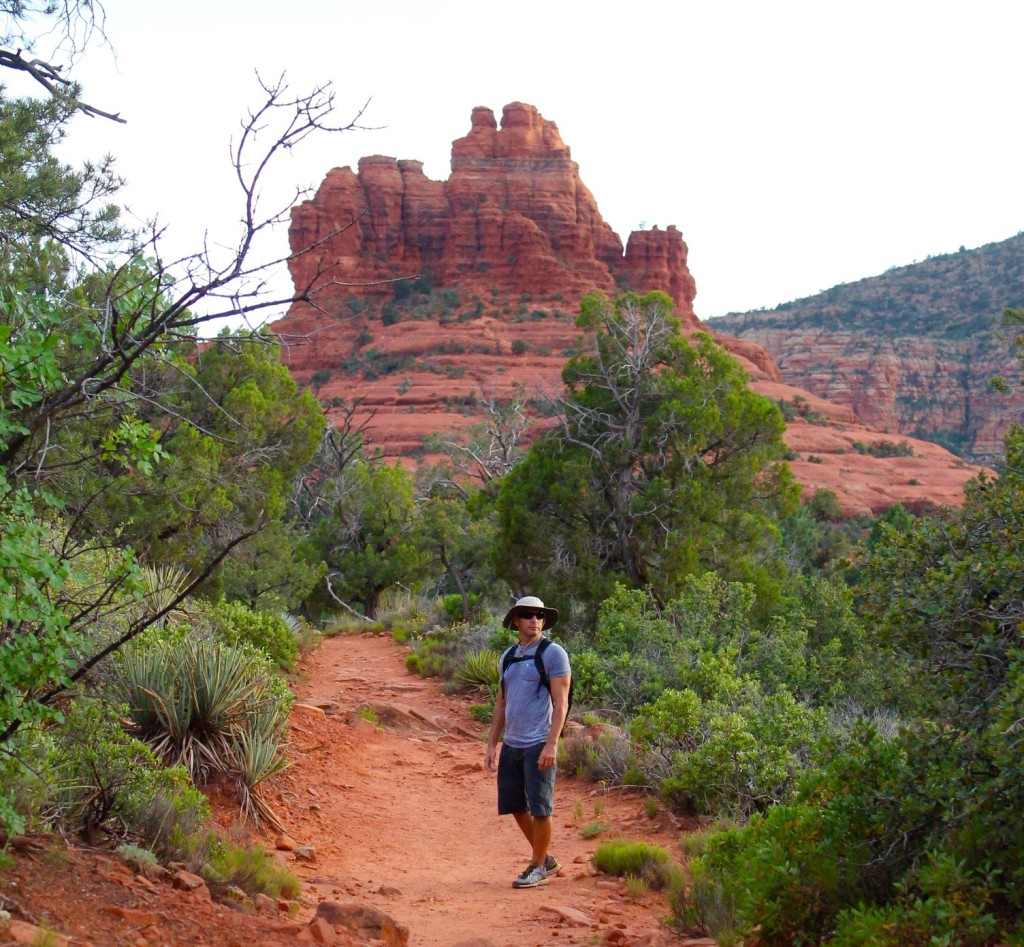 I am not much into resolutions but the start of a new year is a great time for you to set up goals for yourself and plan ahead.  At the begining of the year I write down my goals and list specific steps and strategies I will be taking to achieve those goals and then I write down my progress every month.  Our family loves to travel and I have learned that the things that you put into your bucket list or that you refer to as dreams are harder to achieve because we are usually not working towards making them happen.
If there is a trip that you have been wanting to take stop dreaming about it: move it from your bucket list to your list of goals for this year, then sit down and think of what you can do to reach that goal.  One of my goals last year was hiking in Sedona, and by working towards saving for that it goal I was able to achieve it!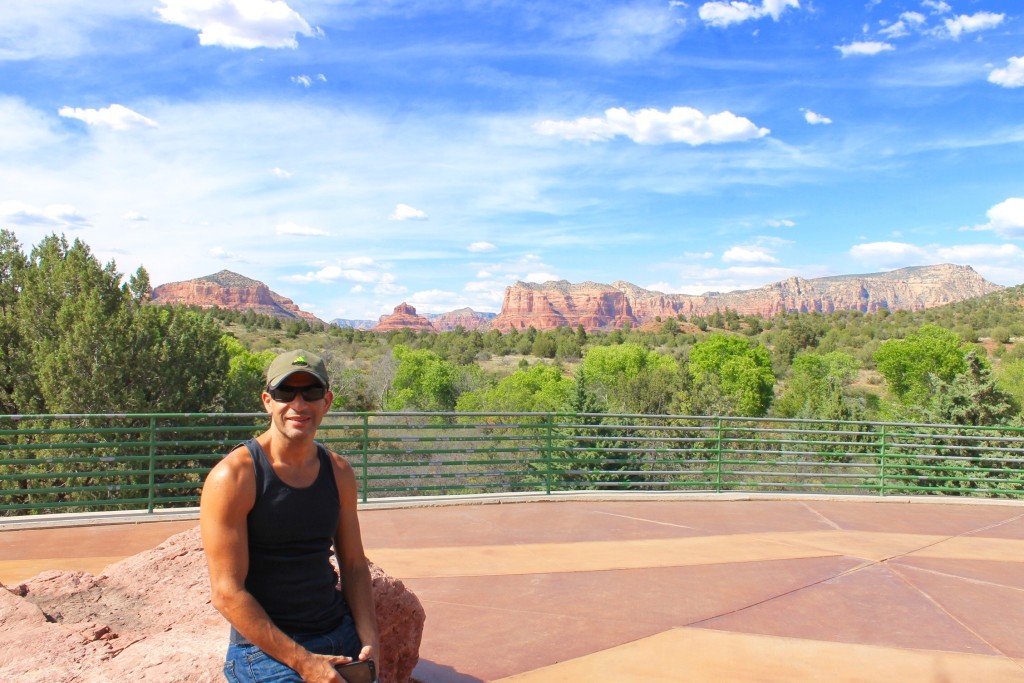 Tips for saving for your dream trip:
Focus on what you are saving for instead of focusing on what you will stop spending on.  I find it harder to save when I think that I have to stop getting that latte at my favorite coffee shop but when I focus on my goal it's easier for me not to spend on things I don't need. There are some great tools out there to help you stay focused and achieve those goals and one of my favorite is the "My Savings Goals" tool from the 360 Savings Account from Capital One which helps you track your progress and keeps you motivated so you don't loose steam and get to your savings goal faster. It allows you to easily articulate your savings aspirations by creating customized nicknames for each goal you set up. Staying on track and motivated can be the hardest part of saving so a savings account like the Capital One 360 that let's me set goals, track progress and celebrate saving milestones really helps me to achieve those goals.
Make saving something you don't have to think about.  If I don't "see" the money it's harder for me to spend it, so setting up automatic withdrawals that go directly into my savings account helps my savings grow quicker.  The 360 Savings Account from Capital One is a great option as it has an 'Automatic Savings Plan' tool that not only allows you to maximize your savings by having a fixed amount of money regularly transferred from your linked checking account to your online savings account but it also gives you a higher interest rate.
Get creative. There are many ways to save to accomplish those travel goals, it's not all about putting those quarters in the piggy bank (or making those transfers into your savings account).  Besides focusing on making our savings account grow we are also hard at work "saving" rewards points on our credit cards and on airline and hotel rewards programs.  In a recent post I shared with you how we have used the Capital One Venture Card to save for travel.The Venture card  is a travel rewards credit card offering double miles on every purchase – anywhere, anytime, and without the restrictions commonly found in rewards programs.  93 percent of major airline rewards cardholders would earn more miles with Capital One Venture Card, according to a random sampling of 489 major airline rewards cardholders. You can check out all the reasons why
Get everyone involved. My kids love to travel too and we have been trying to shift our spending on material things (like toys) to investing the money on experiences. Having the kids on board means it's easier to convince them that a picnic in the park will be even more fun than going to a restaurant for lunch and that the money we are saving goes to our family trip, which they are looking forward to.
Remember that saving is hard work. Reaching your saving goals is not easy, it takes a lot of hard work and you need to stay focused to achieve those goals but just like with everything else in life: once you reach that goal there is no feeling like it in the world! Don't go into it thinking it will be easy, acknowledge that it will take time and effort to achieve it and this will help you stay motivated!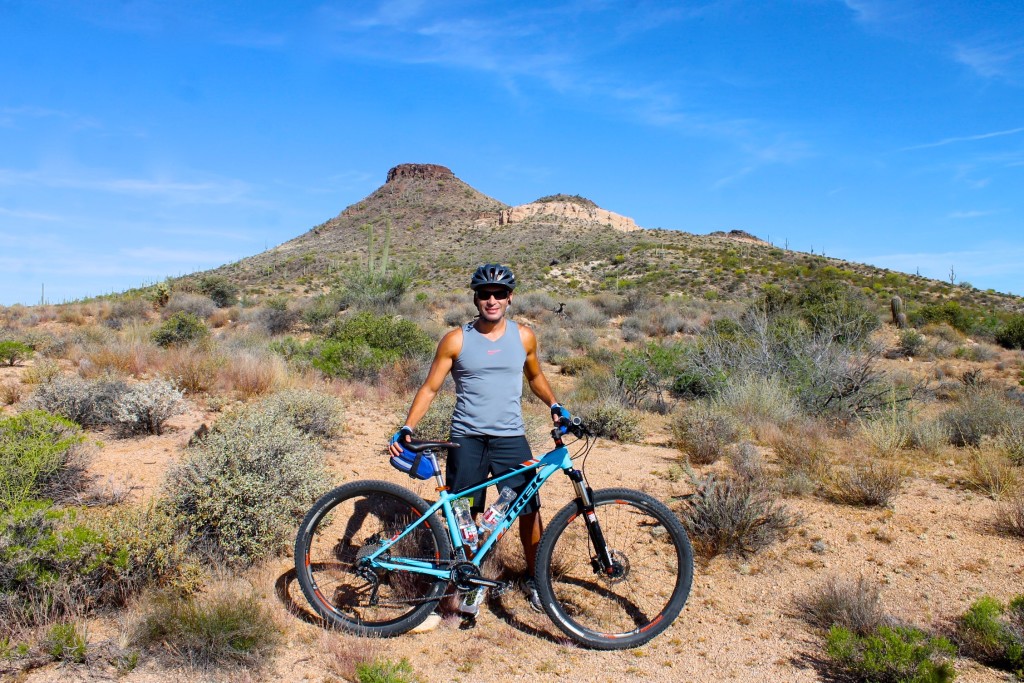 I had always wanted to Arizona; I love the outdoors and I wanted to hike on the Red Rocks in Sedona and mountain bike in the desert.  Saving for the trip took time and effort but all that effort was well worth it as I have wonderful memories from the trip.  This year we are saving to go to Europe with the kids for a month during summer, it's a big goal but I know that the trip will make for a truly unforgettable experience for us all!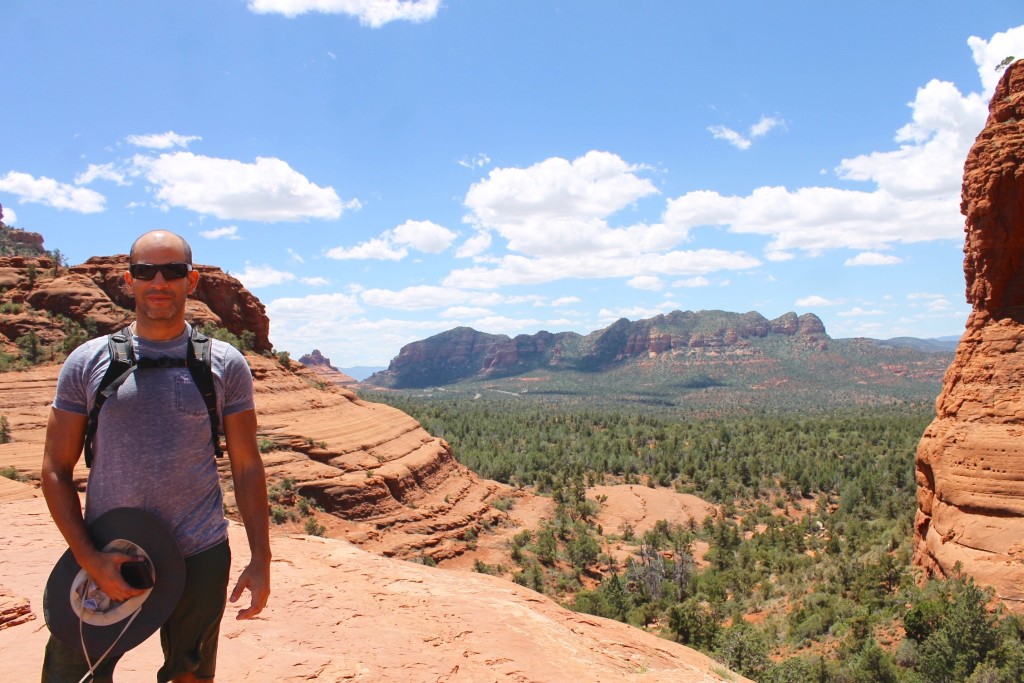 You can lear more about how to save to see more of the world by checking out how Capital One Venture Card and the 360 Savings Account from Capital One can help you achieve those travel goals.
I was selected for this opportunity as a member of Clever Girls and the content and opinions expressed here are all my own.