If you are planning to travel to India alone as a woman there are just a few things you should know before you go.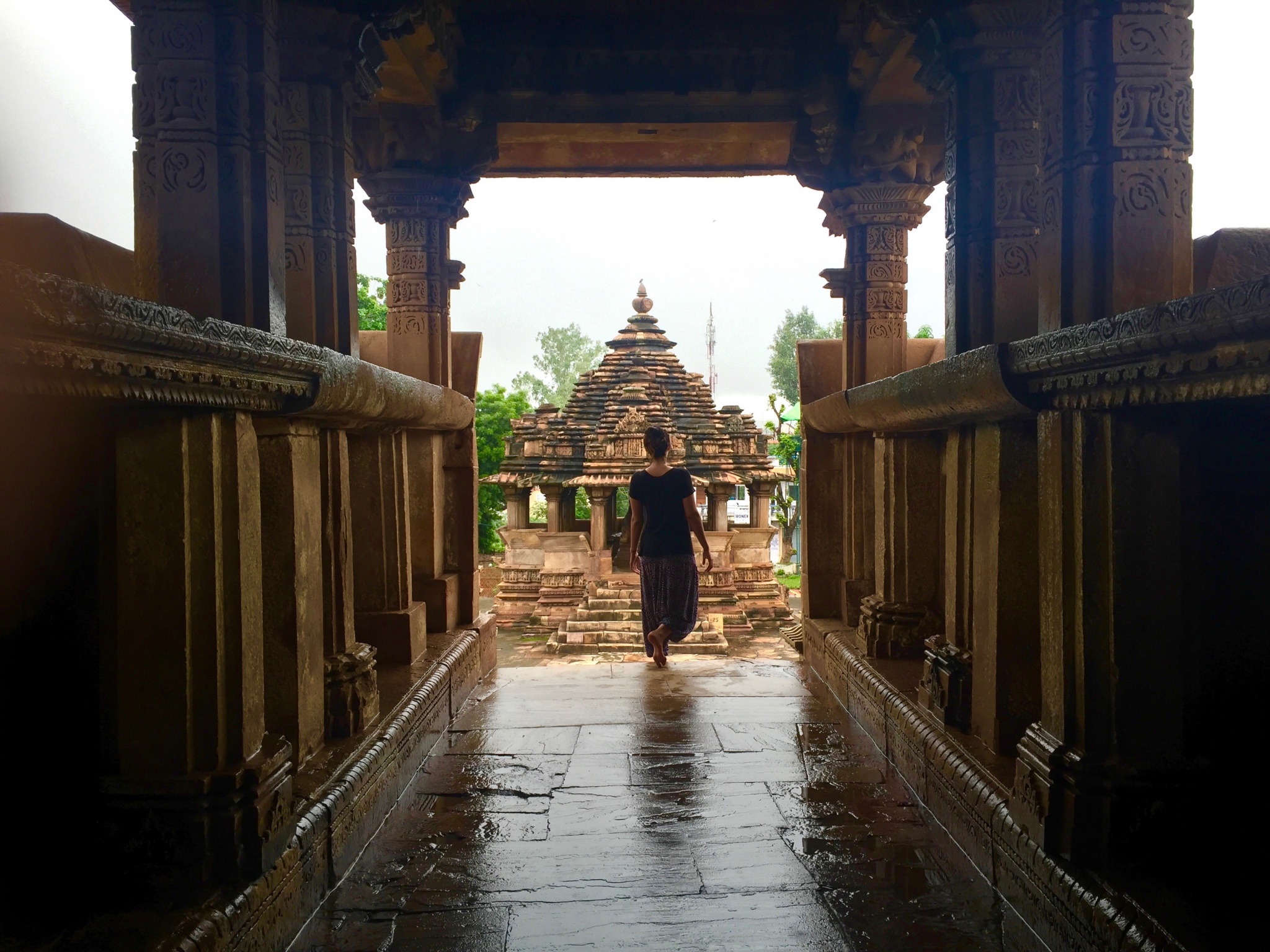 "You are going to India by yourself?" was the first surprised reactions I received from one of my close friends when I abruptly told her that I suddenly decided to make a trip into the massive subcontinent. For a Guatemalan, India is not the first destination that pops into mind when planning a vacation, mainly because of some preconceptions that surround it (very deservingly I might add) like being chaotic, hot and crowded. Nonetheless, this vast country has always had a place in my wild fantasies and has managed to hold my curiosity since the first moment I saw a picture of the Ajanta Caves. I was met some hesitation from my family when I told them I was going solo, but then again they are not easily surprised by my spontaneous decisions.
My experience since landing in beautiful and chaotic India a mere three months ago has been eyeopening and fascinating. I have a habit of not doing too much visual research of the places, so I can just be impressed when I see them first hand. But, I did make some inquiries as to what it is like to travel as a western girl in India, and boy I have to say this has been quite unique!
I landed in Rishikesh, the yoga capital of the world; overflowing with a western women sporting tight yoga pants circulating freely through the busy roads of Laxman Jhula. I thought to myself "this isn't so bad," sure, there were those curious stares and the often "where are you from Madam," but nothing too alarming. So that month breezed quickly and blissfully amid yogis, cows, lemon nanas and mischievous monkeys terrorizing the distracted passer-by.
It was when I left Rishikesh for the northern mountains that the real fun began. Together with a good friend from Switzerland we headed towards Manali and up to Himachal Pradesh, taking a Volvo bus leaving from Haridwar. In that little but crowded stations, all I had read and heard confirmed itself in the 20 minutes before the arrival of the bus.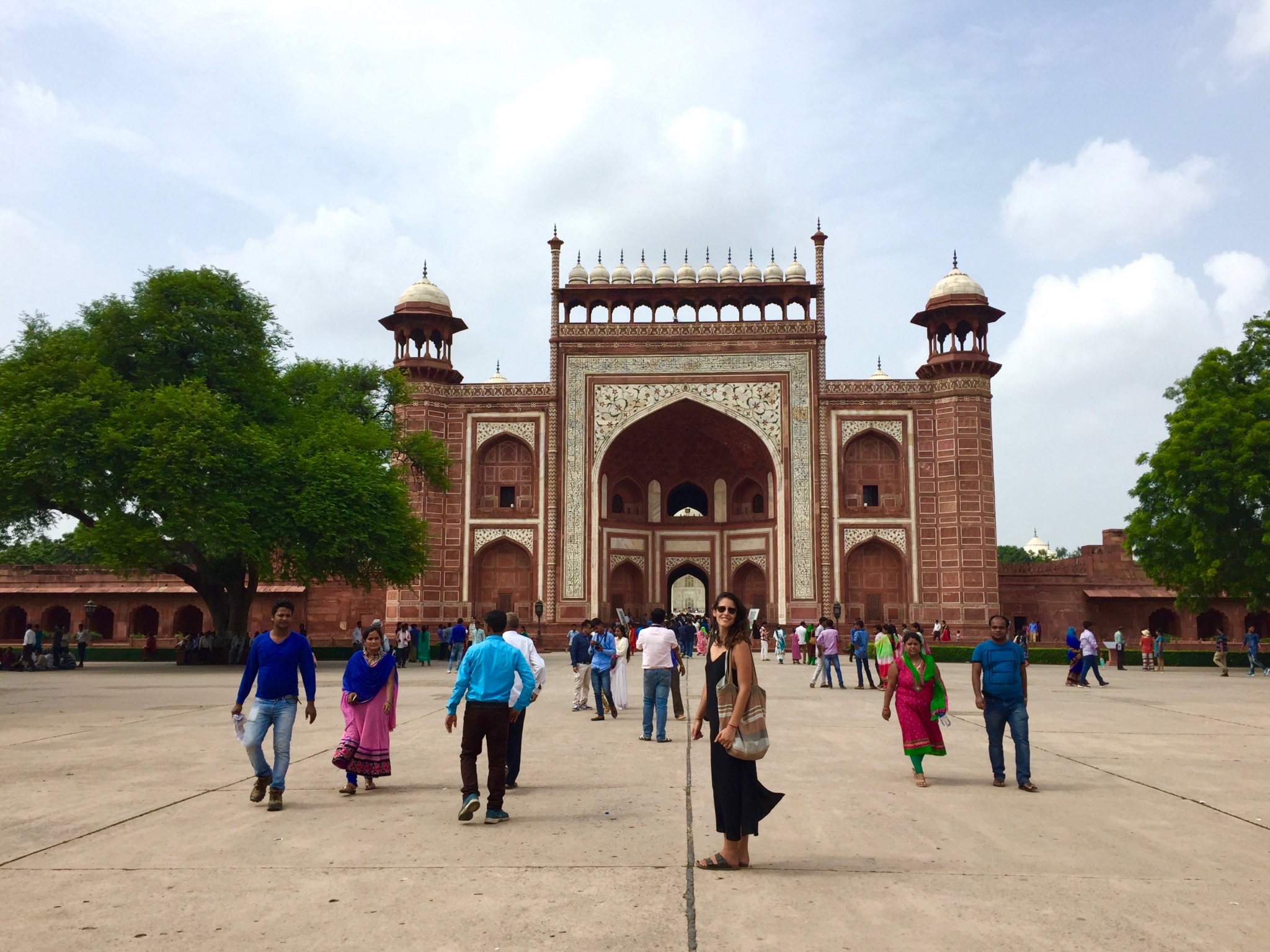 Although my Latin looks make me more inconspicuous, it's almost impossible for my blue-eyed blond friend to go unnoticed. That day our presence caught the curiosity of practically every Indian in that station and made us the instant center of attention. As we waited, a group of locals settled in a surprisingly organized circle around us and silently stared back. There was nothing else to do so we just relaxed and enjoyed our cold Coca-Colas.
Till this day I haven't encountered such a big reception as that day, but it did show me that tourists couldn't go undetected, especially if you are a female unaccompanied by a man. "Where is your husband?" I have been asked more than a few times by shocked Indians. I even spilled out a random name when a priest passionately asked me to say whom my husband was to get a blessing from Shiva's lingam. I don't know why "John" was the first name to pop into my mind, so I screamed it and received an instant blessing from the God of destruction.
So, ladies, some things can't be ignored while traveling by yourself. India is mostly a Hinduist country, and their set of beliefs are engraved in a social structure.
I read a book about mythology and came across the notion that since the creation of the world (or better, the awareness of it) men have been linked to culture (like the prototypical Hindu hero, Rama) and women to unyielding forces of nature (no surprise there). Thus, once again, igniting the endless quarrel over rational versus the irrational, culture against nature. Women have to abide by their father's will until they is wedded and traveling before wedlock is not very common. However, things are slowly changing, and some people are far more liberal especially in the major cities like Delhi, Mumbai or Kolkata, as well as in Buddhist sectors. But India is a vast country with over 1 billion people, so most of them still act under this conservative dynamic.
With this said, as my experience has taught me, I can offer you simple tips for traveling in India by yourself as a western woman, although I'm not so western. Also eear in mind that I do love travel off the beaten track and explore the local scenes. Still, I think this applies to any traveler.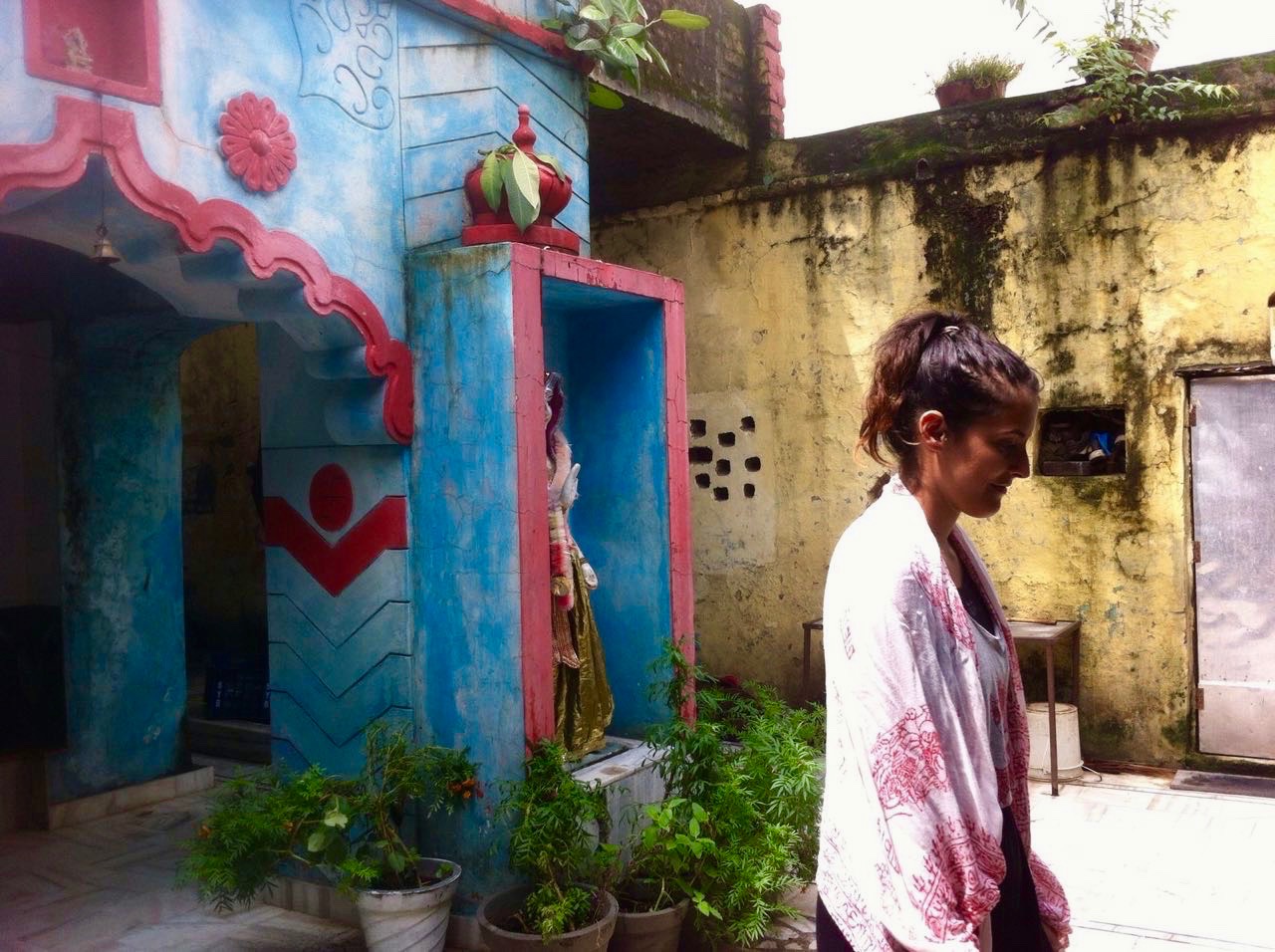 1. Please, girl, cover your goods!
Before coming here I thought, "Well, it's over 40 degrees almost everywhere, so why not pack a couple of tank tops?" My abysmal mistake was to ONLY pack tank tops, and well, I use them mostly in the comfort of my room. Although in the major cities or northern places like Darjeeling and Sikkim I encountered women baring their shoulders and wearing shorts (shocking!), I would say that it's a no-no in other regions. Sure if you go to tourist-filled places like scorching Varanasi and Agra or Goa it's fine, but if you're in more remote places, or taking a train, just cover your shoulders and chest. I know it's hot, buy you could easily cause a stir, and some invasive (and judging) looks. I suffer from heat so what I did was carry a light scarf to cover my chest and shoulders. I have also not worn shorts or small dresses since I came.
2. Preferably avoid walking alone at night.
If someone else accompanies you and the place doesn't look dodgy, go ahead, but try avoiding any dark areas during late hours. I think that can apply to many places. I would also tell you to book your train tickets, so you arrive early morning, instead of late at night. Follow the sun.
3. Carry new travel essential things.
For me, India wasn't a vowel nightmare, but for most, the excess use of masala is a little too rough on the stomach. So carry with you some electrolyte envelopes which you can get almost anywhere and toilet paper, you won't find that in most bathrooms.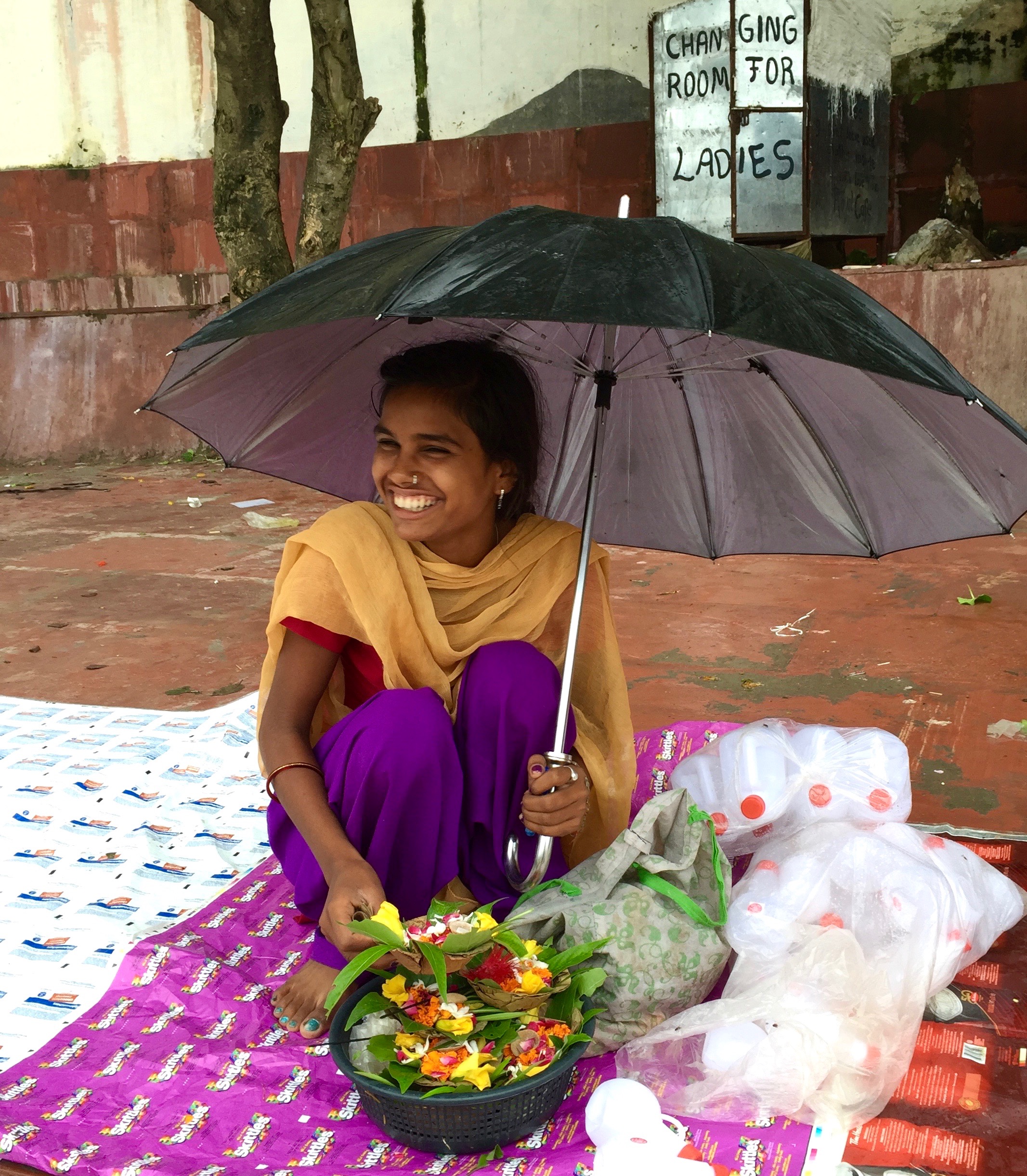 4. Avoid excessive eye contact.
Although I'm a firm believer in the power of smiles and do often grin to strangers to get a feel of a situation or just to be plain old friendly, I wouldn't advise you to show your pearly whites too often, in particular to young men. India abides by other rules, and smiles are interpreted as an encouraging sign. So reserve your friendliness when you deem it right.
5. Never settle for the first price.
India is a playground for fierce bargainers and this is a great place to polish your skill in the fine art of lowering the price. I got hustled countless times during my first weeks, and now when I look back, I can't but give them credit for it. Indians know that we don't know, so prices can always go lower. Ask around, compare and give a deadpan look and say "special price."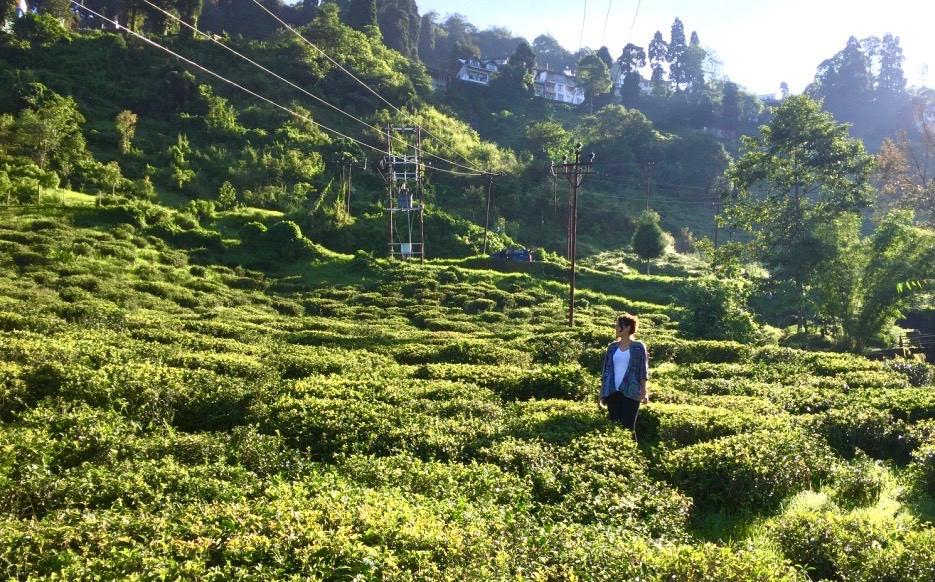 6. Surrender
India is India. People say that it will change you. Some days you will love it and be mesmerized by its effervescent mess and other days you will be counting the days to get back home. In any case, it's better to take precautions and let this amazing country swift you off your feet in an unconventional way. Let the remarkable people of India amaze you with their culture and so many other things. I have never seen more sincere smiles than in this country.
So these are my personal tips. I would urge any culture-shock-seeking people to come to India and be blow away.
Have you been to India? Do you have any tips?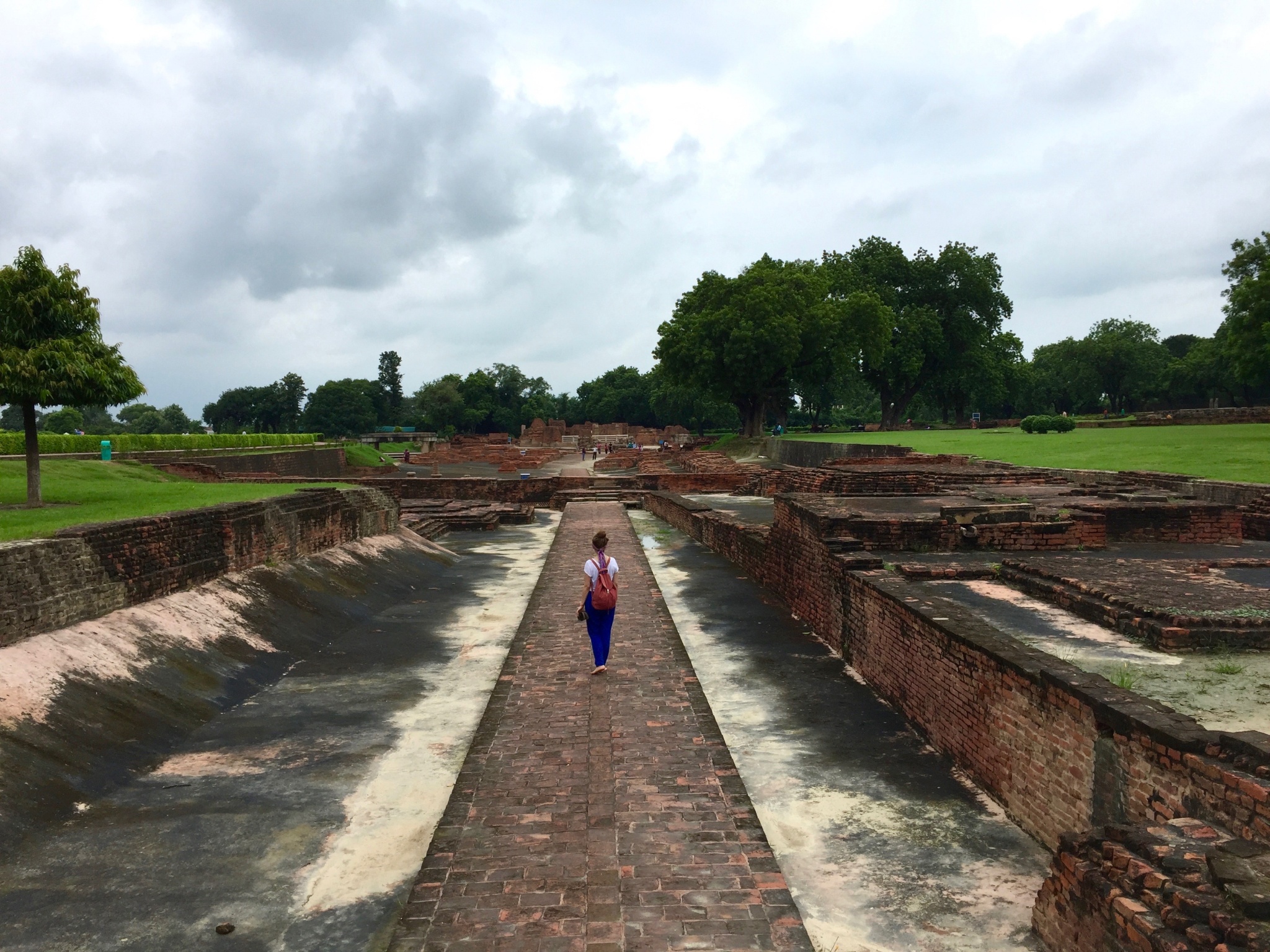 Latest posts by Gaby Martinez
(see all)