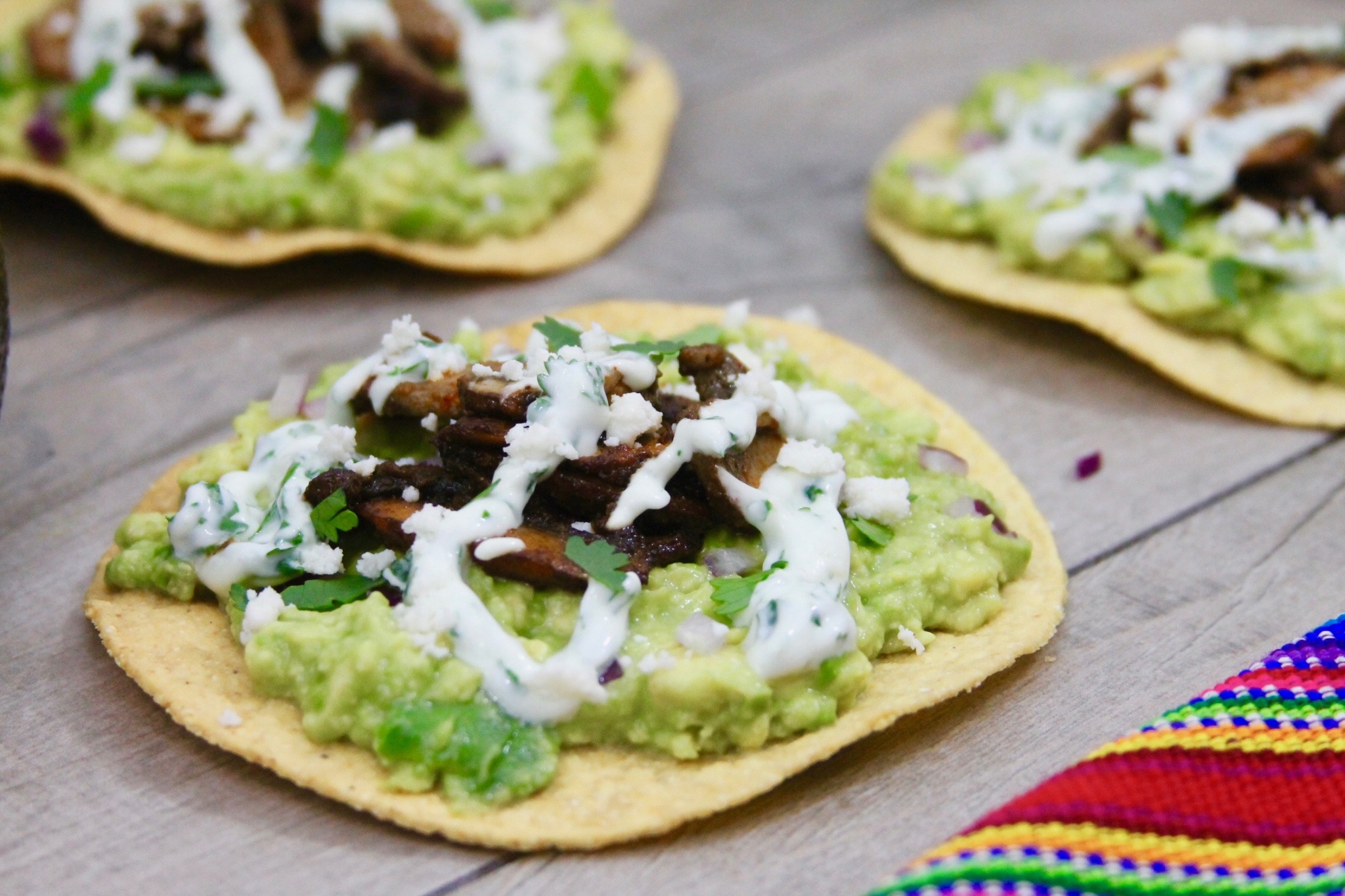 Avocado and tostadas were made for each other. Tostadas are a staple back in Guatemala, there they are laddled with all sorts of toppings from shredded chicken to refried beans. But my favorite has always been tostadas with aguacate or avocado tostadas. You can always find tostadas in food stalls at markets across many Latin American countries and biting into a crunchy tostada always brings me back memories of growing up in Guatemala and eating them at school fairs.
Last week I was craving tostadas and decided to play around with some of the things I had already at home. So I layered the tostadas with avocados, sautéed spicy mushrooms and topped them with queso fresco and the result was finger licking good!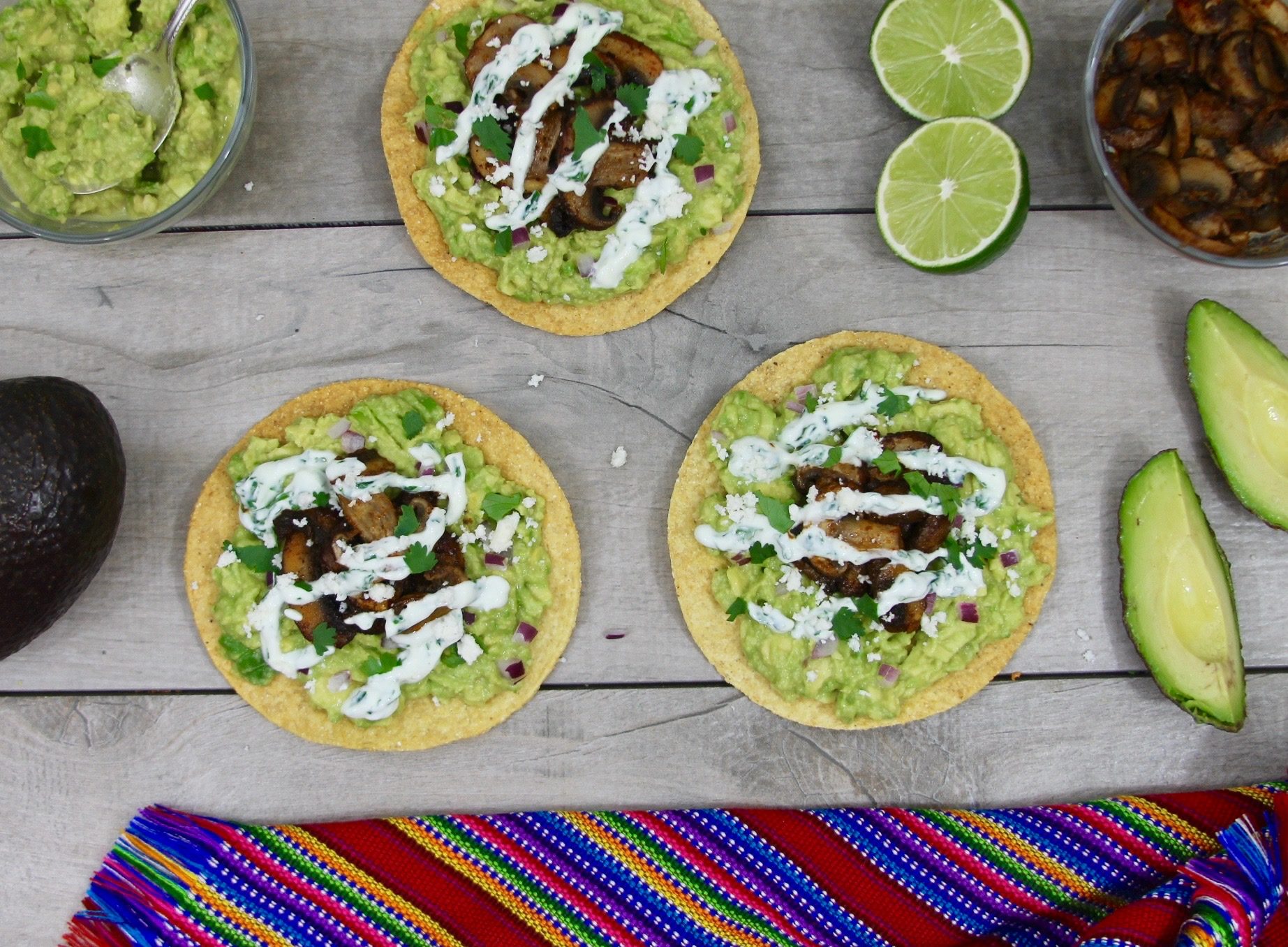 I love the crispness of the tortilla the smooth freshness of the avocado and the spicyness and texture of the mushrooms. All of the flavors and textures just come together and make these tostadas not only delicious and nutritious but also fun to eat. These vegetarian tostadas make for a great snack or light lunch and are the perfect meatless Monday dish. The best part is that they are so easy to make and they are ready in 15 minutes.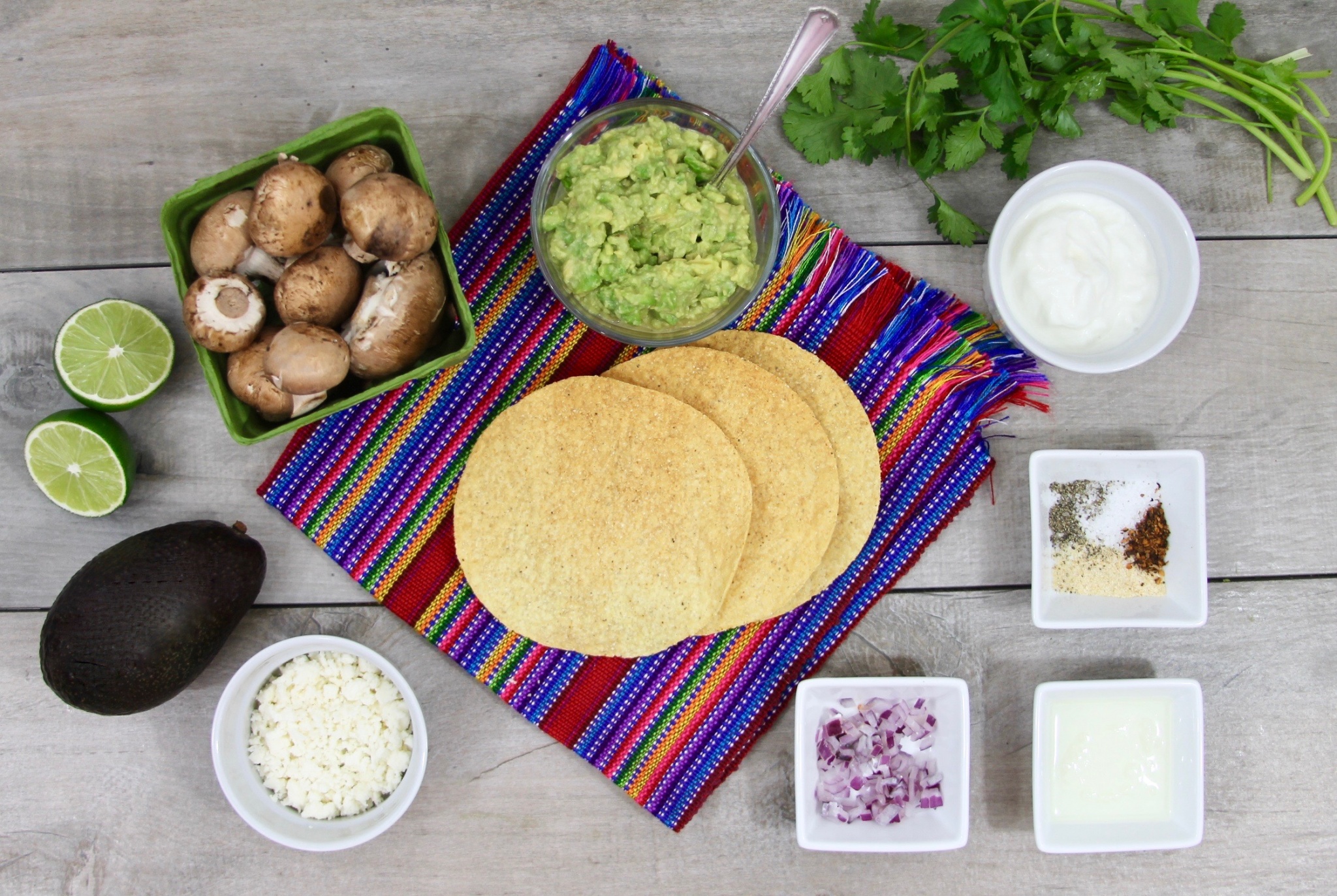 Avocado & Chipotle Mushroom Tostadas Recipe
Ingredients
6 tostadas

3 Avocados From Mexico, mashed

2 tablespoons lime juice

½ tsp. kosher salt

½ tsp. garlic powder

Pinch of freshly grated black pepper

½ tsp chipotle pepper flakes

12-15 baby Portobello mushrooms, sliced

1 tablespoon olive oil

¼ cup finely chopped onion

3 tablespoons of smoked paprika

¼ cup yogurt

½ cup fresh cilantro, chopped

Queso fresco, crumbled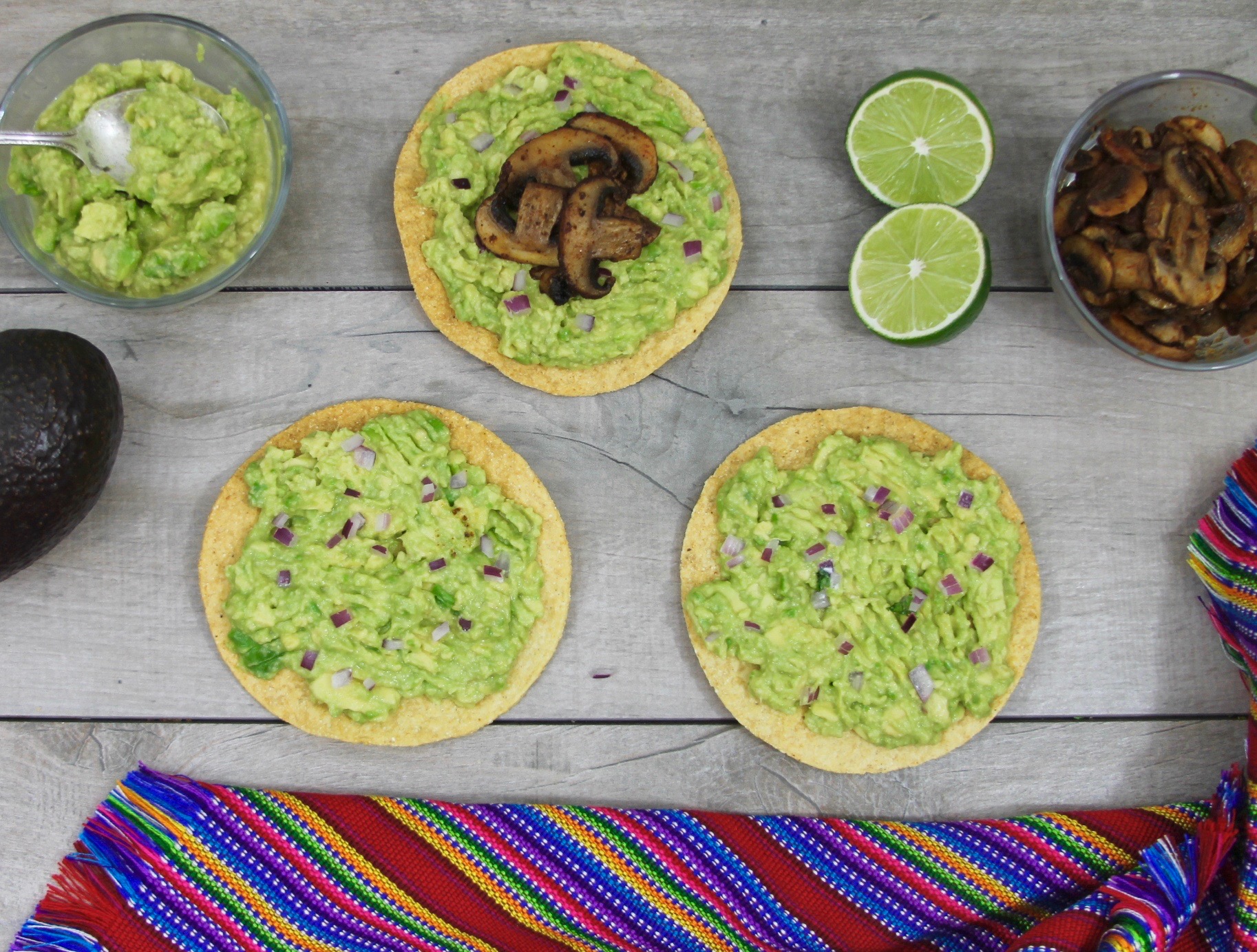 Instructions
Add olive oil to a medium sauce pan.

Stir fry the mushrooms seasoning with the garlic powder, chipotle pepper flakes, smoked paprika and a ¼ tsp of salt.

Combined the mashed avocados, lime juice, onion, ¼ tsp of salt and pepper to taste.

In a food processor combine the cream and cilantro. Pulse a few times until you have a smooth mixture.

Spread some avocado on the toasts, add a few sautéed mushrooms, drizzle with the cilantro lime cream and top with crumbled Queso Fresco.

Garnish with fresh cilantro.