Halloween is not just for kids! If you're looking for the best Halloween cocktails for your Halloween party (or want fun and easy Halloween alcoholic drinks to sip after trick or treating with the kids), this post is for you! From spooky margaritas and Halloween martinis to gory and gross shots, here are many easy Halloween cocktail recipes to choose from! Try these fun witches brews and Halloween punches that will make your Halloween party unforgettable!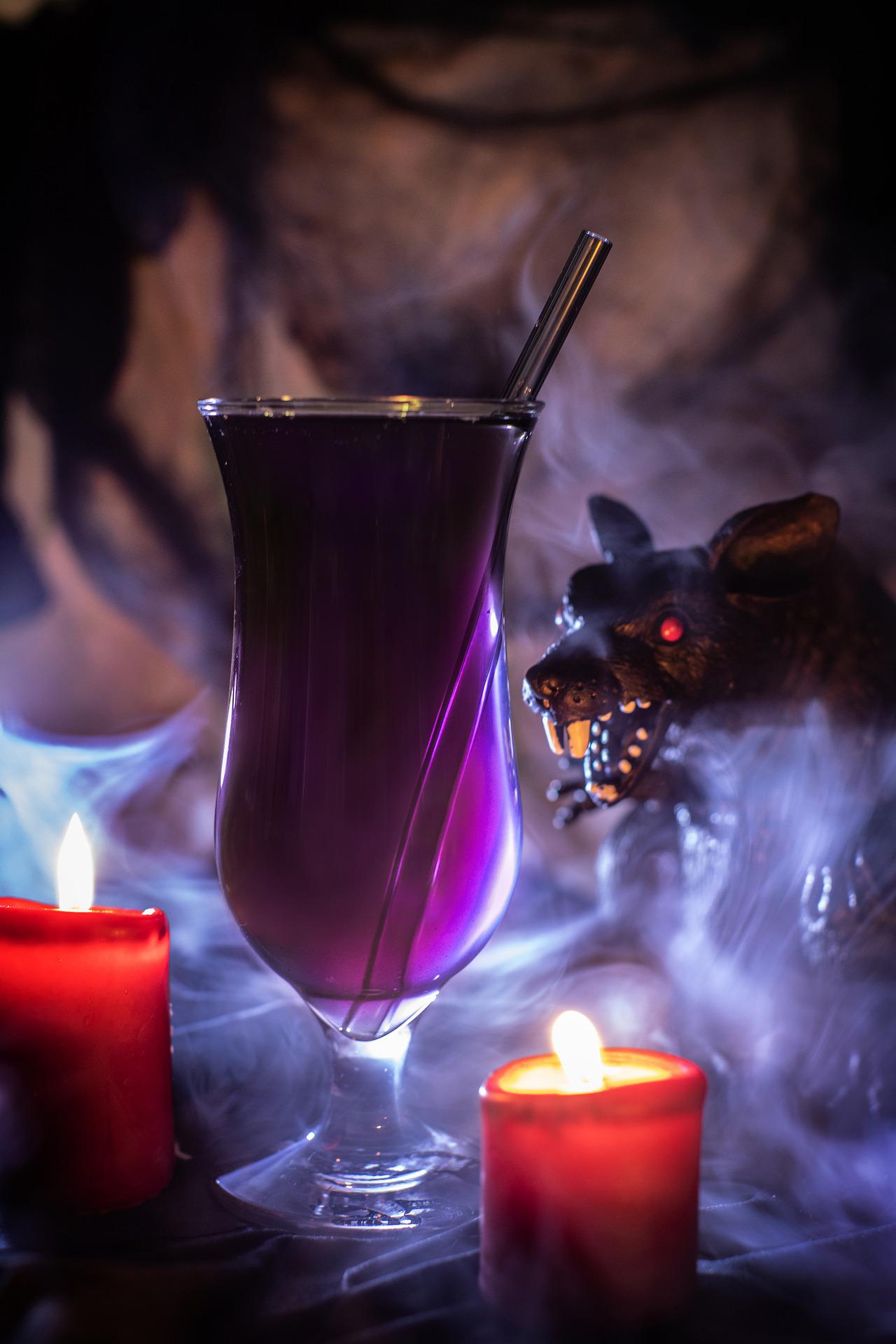 What I love about Halloween is how much fun it is to dress up and create spooky foods and drinks. Some of these ghastly libations look like so much fun! They are perfect not just for a party but also for relaxing at home during the spooky season. I love to relish as much Halloween fun as possible, decorating my house as early as mid-September.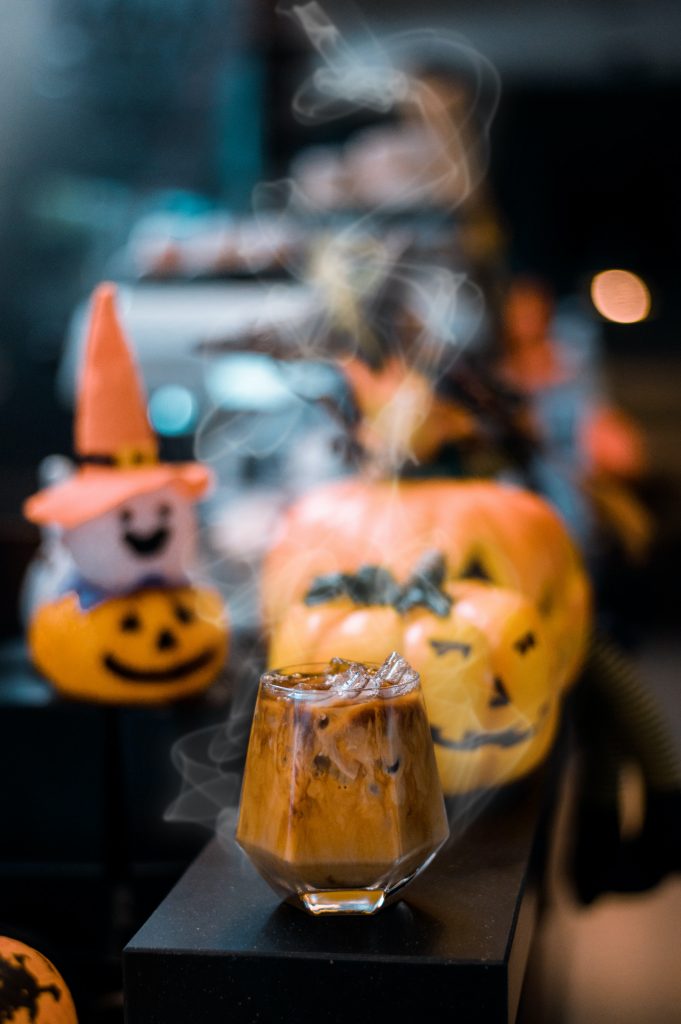 My husband and I love to watch scary movies each weekend in October, and we usually try to make a different Halloween cocktail every time. Sometimes we pair them with an easy-to-make Halloween snack board or make our favorite Halloween dip with Halloween snacks.
If you like relaxing with an adult beverage after a long week as I do, be sure to check out my post for Day of the Dead cocktails. It has lots of Latino-inspired cocktails for celebrating Dia de Los Muertos.
The Best Halloween Cocktails
We've rounded up the most spooktacular array of adult Halloween drinks for you. Some of these cocktails for Halloween are real show-stoppers! Whether you want to impress with smoky cocktails, glow-in-the-dark cocktails, or even sparkling cocktails (yes, with edible glitter), there are so many delicious spooky cocktails it can be hard to pick just one Halloween party drink. So go ahead and choose a few!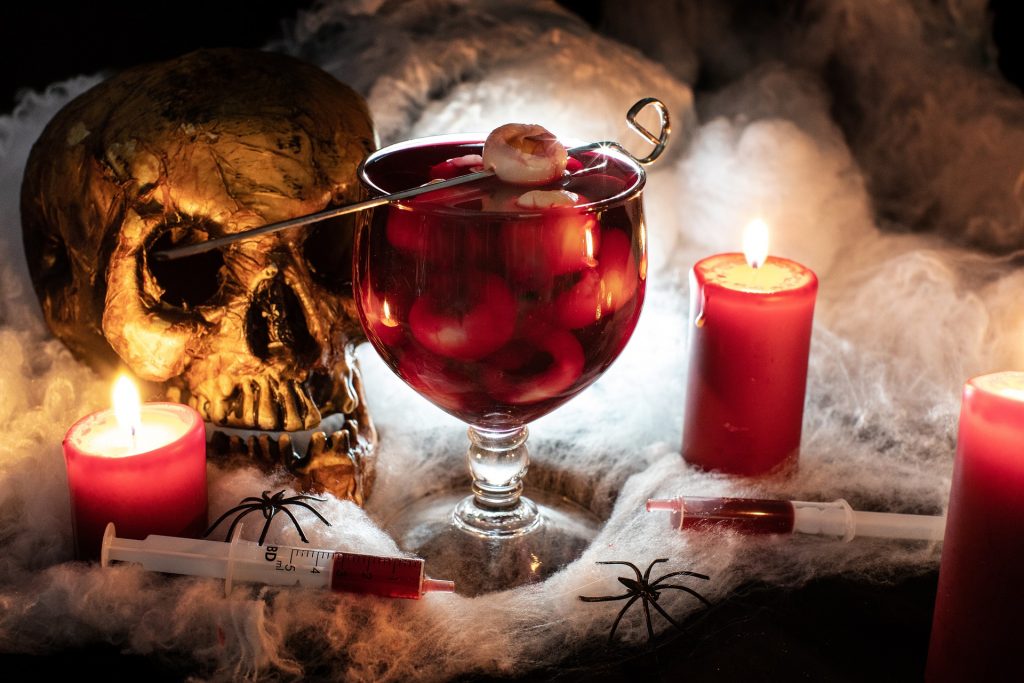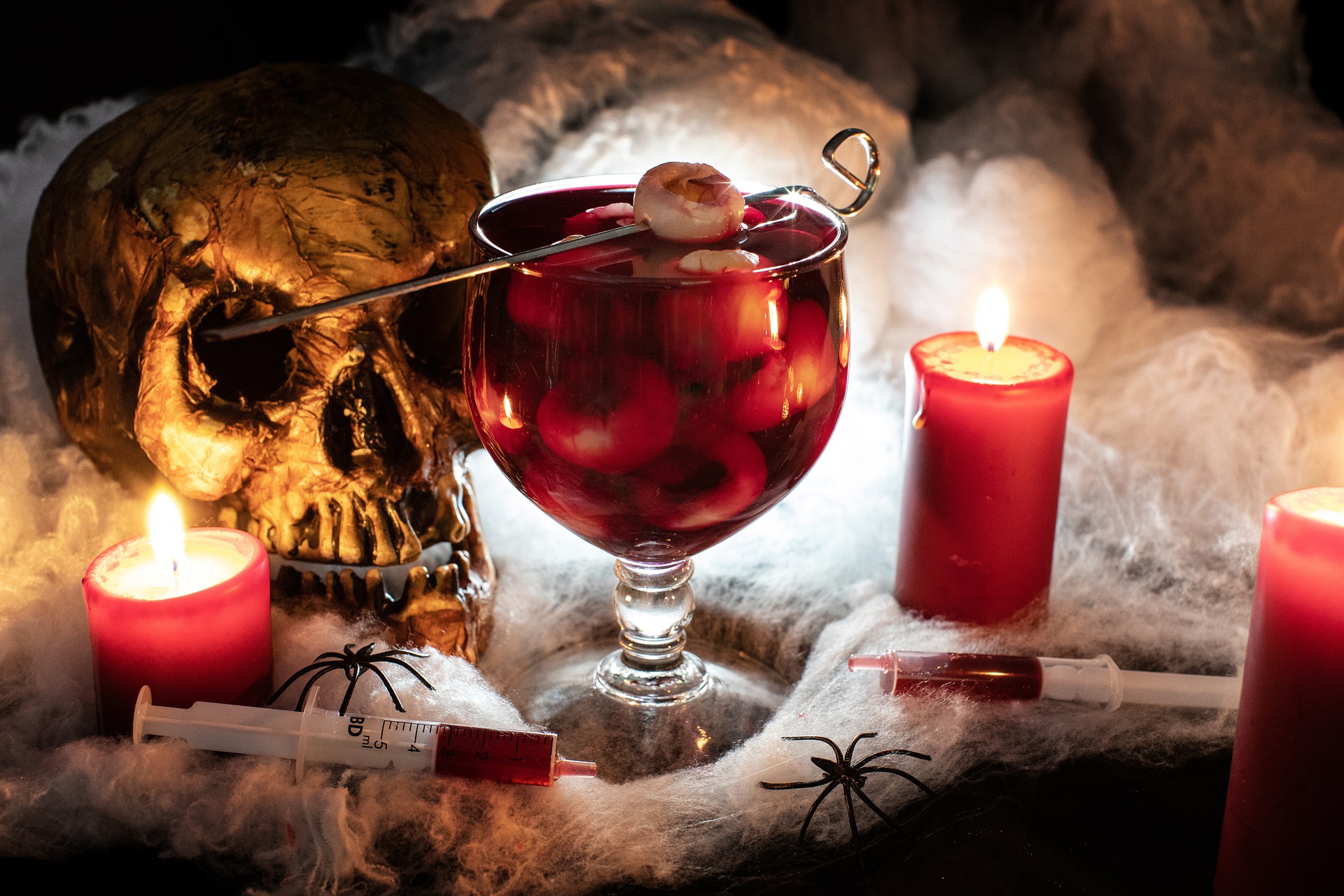 And there's no need to go shopping. Instead, check your bar and pantry; you're bound to find a cocktail recipe using the liquors you have at home. No matter if you are looking for a Halloween cocktail with rum, cocktails with whiskey, Halloween cocktails with vodka or gin, or even Halloween cocktails with wine, there are many options here. And all of these ghastly libations are not only delicious and easy to make, but they're also pretty spooktacular.
These Halloween-themed cocktails will wow your Halloween party guests! Choose a few spooky drinks and pair them with a Halloween Charcuterie Board, or try a Halloween Snack Board with some easy Halloween desserts.
The zombie cocktail is one of the Halloween classic cocktails. This cocktail has been around for a long time. Part of its allure is not how spooky it is but that it will turn you into a zombie if you drink it. It's a zesty and robust rum cocktail that will please everyone at your next Halloween party.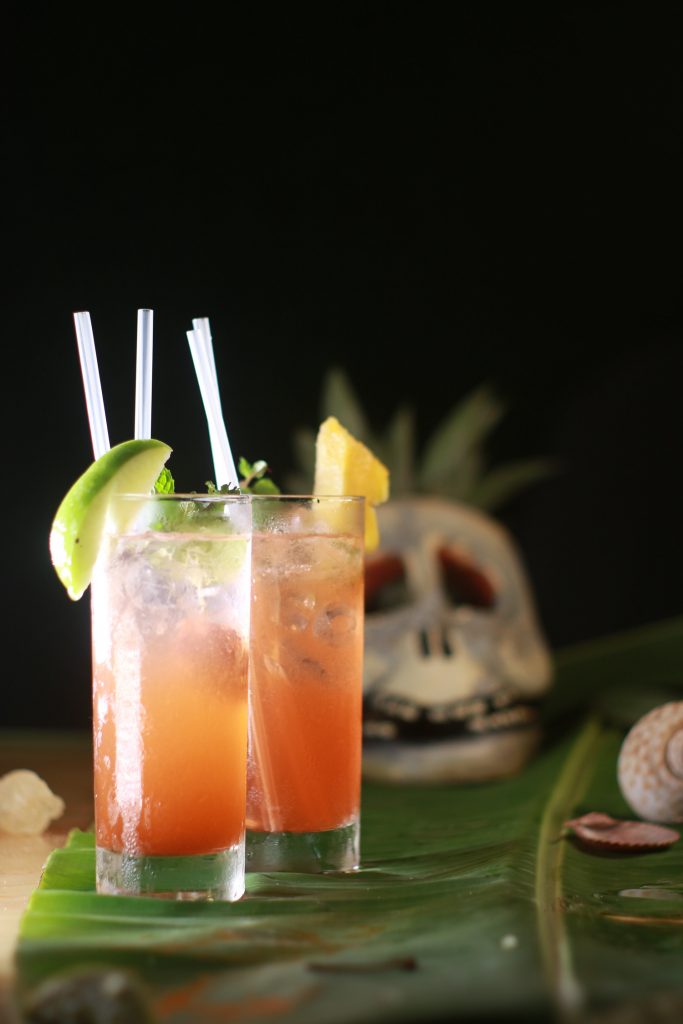 A classic Halloween drink, this sweet and spooky Satan's Whiskers cocktail is sure to be a hit! An original 1920's gin cocktail with dry and sweet vermouth, orange juice, Grand Marnier, and Orange Bitters.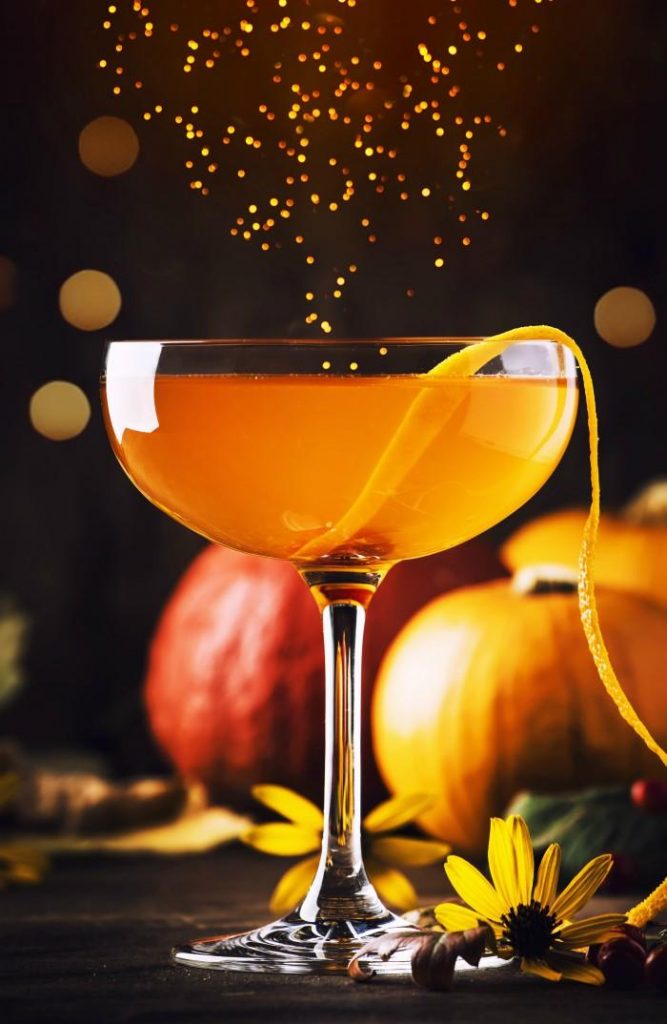 This year, take the edge off the family drama by making a big batch of Sparkling Spiced Pumpkin Punch to serve all day. This easy Champagne Punch recipe is excellent for a crowd, full of all the flavors of fall we love. Simple and so festive!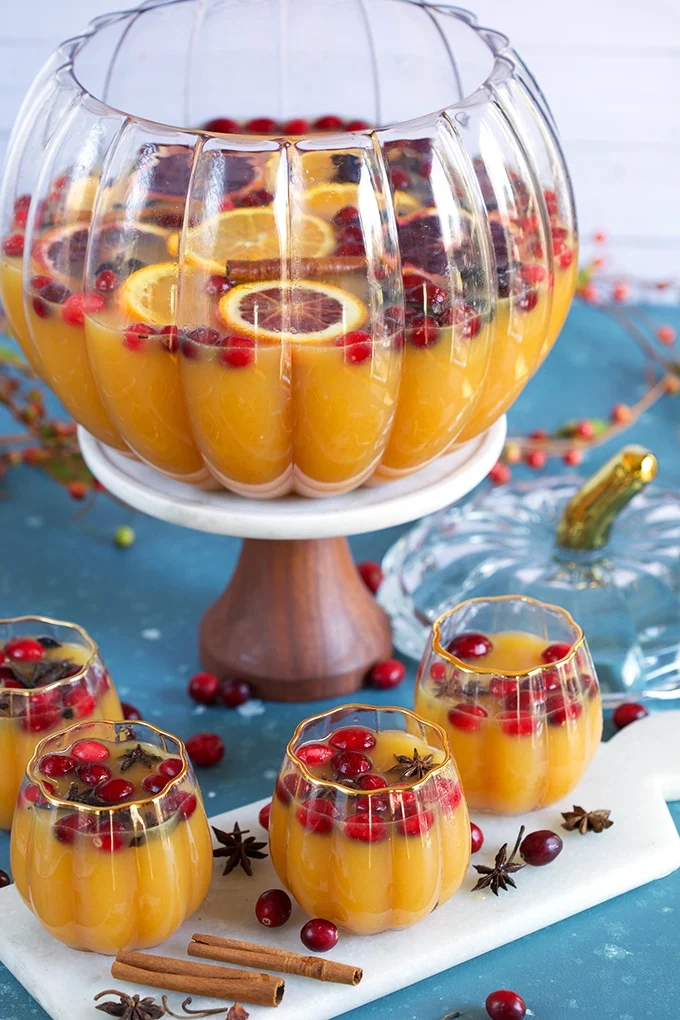 Have you ever made or tasted a glow-in-the-dark coconut rum shot for Halloween? This black light reactive shooter is perfectly safe and also easy to prepare. You need only three ingredients to make this Halloween shot with rum (including some vitamins that glow under black light). This fluorescent neon cocktail is a glow-in-the-dark drink that is always a party hit!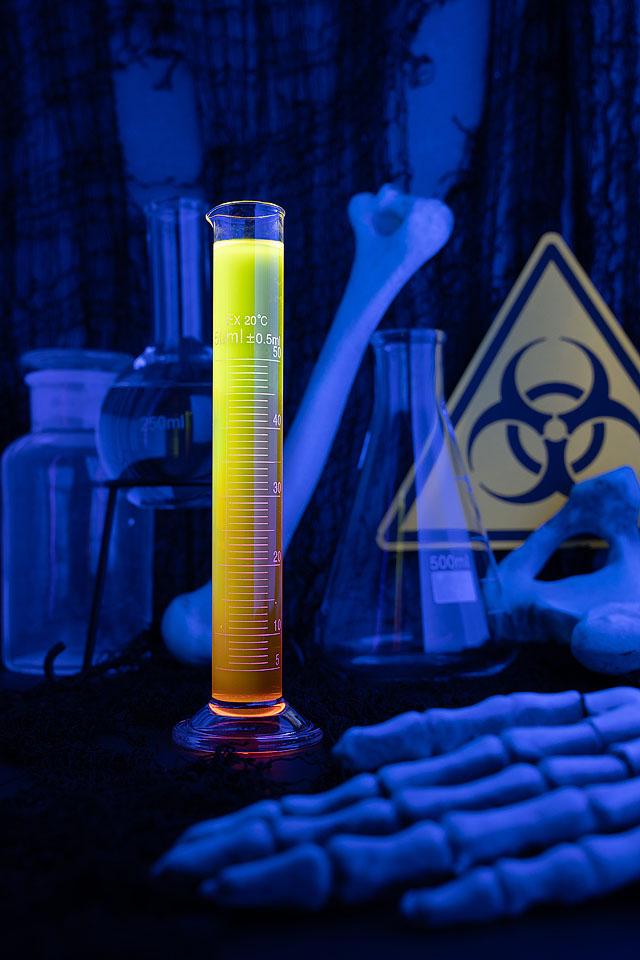 When you're planning your Halloween menus and parties, be sure to add this drink! It not only looks amazingly spooky, but it's also delicious!
The Horseman's Head is a Halloween cocktail beautifully layered with abundant flavors and colors, packing a serious punch. You will wow your guests as they watch you pour the different layers into this complex-looking but super easy-to-make spooky drink.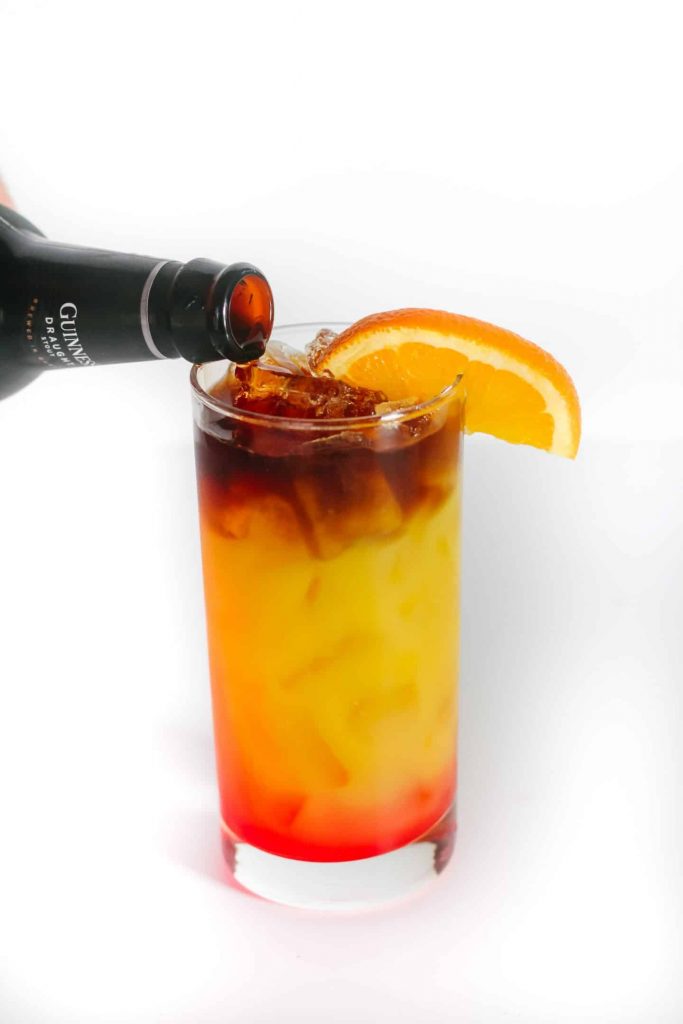 This Black Magic Halloween Sangria Recipe is a fun and SPOOKY Halloween cocktail. It mixes red wine, vodka, raspberry liqueur, apple cider, and fresh fruit topped with bubbly soda. Serve this delicious and easily customizable sangria recipe at your next grown-up Halloween party!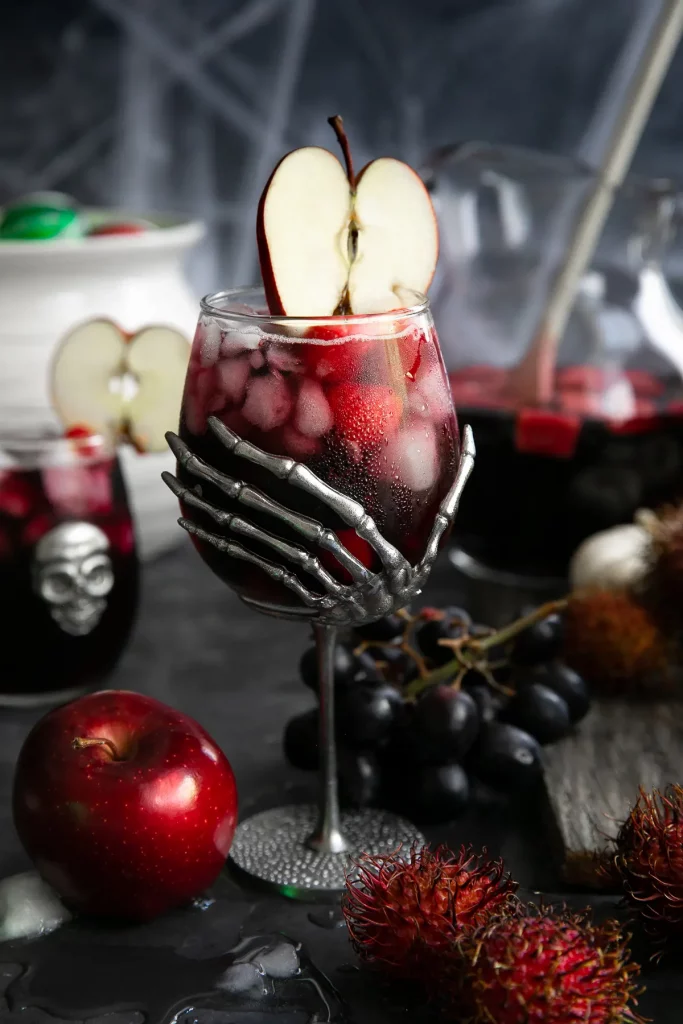 This drink employs pouring and curdling techniques to create something that looks pretty disgusting, perfect for Halloween. In addition, there are a few other Halloween shot recipes on this post, so check them out and find your favorite.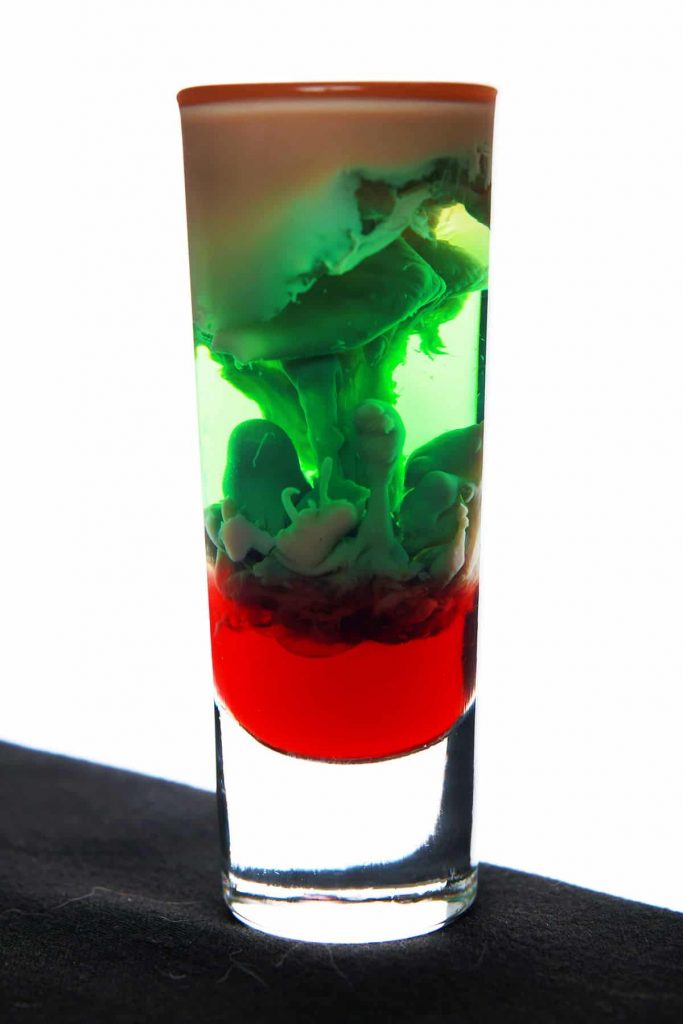 This Witch's Brew shimmering, magical cocktail is the perfect easy Halloween drink. Use the magic ingredient in this shimmering cocktail recipe to make any drink shine with magical swirls of light.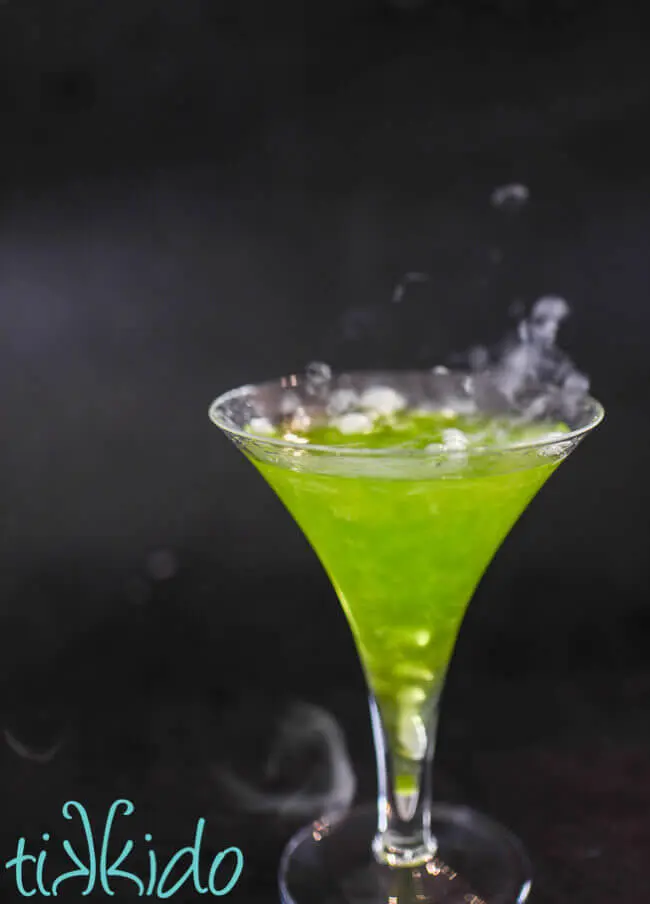 A fun martini drink is always a fun cocktail that makes any spooky or cute Halloween party extra sweet. Candy corn makes its way into trick or treats bags all over the country each October. I hope this candy corn martini makes its way into home cocktail menus each October. Who says the kids are the only ones that get the trick-or-a-treat fun on Halloween?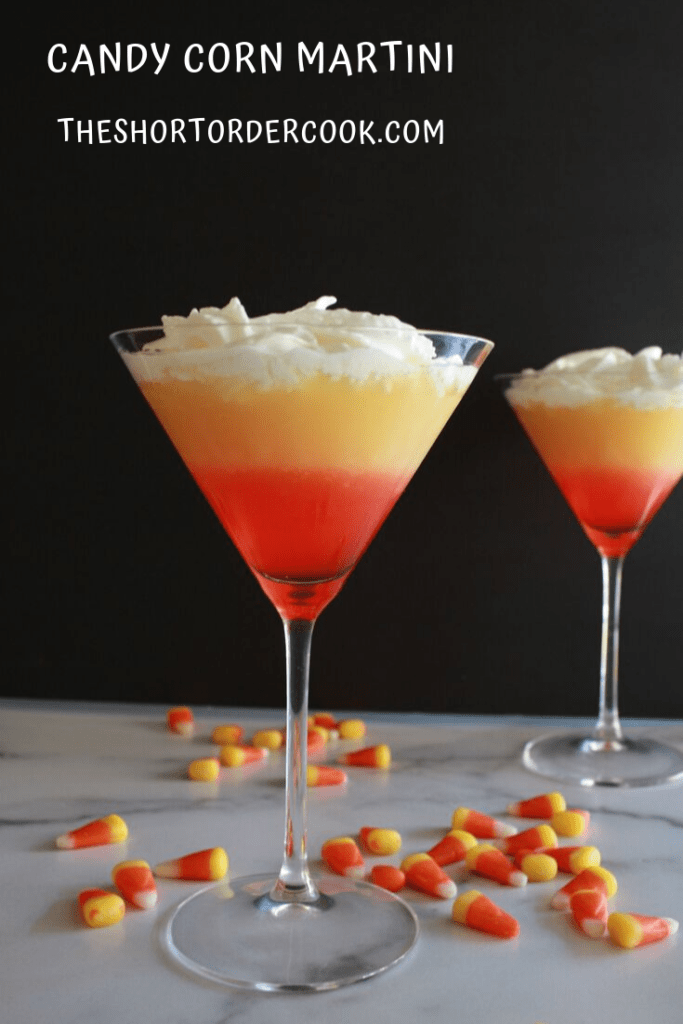 Witches brew is a berry-flavored fizzy Halloween cocktail made with vodka, Sprite, and Hawaiian Punch. There's a recipe for a single cocktail plus another one to turn this into a punch, perfect for a crowd at your Halloween party!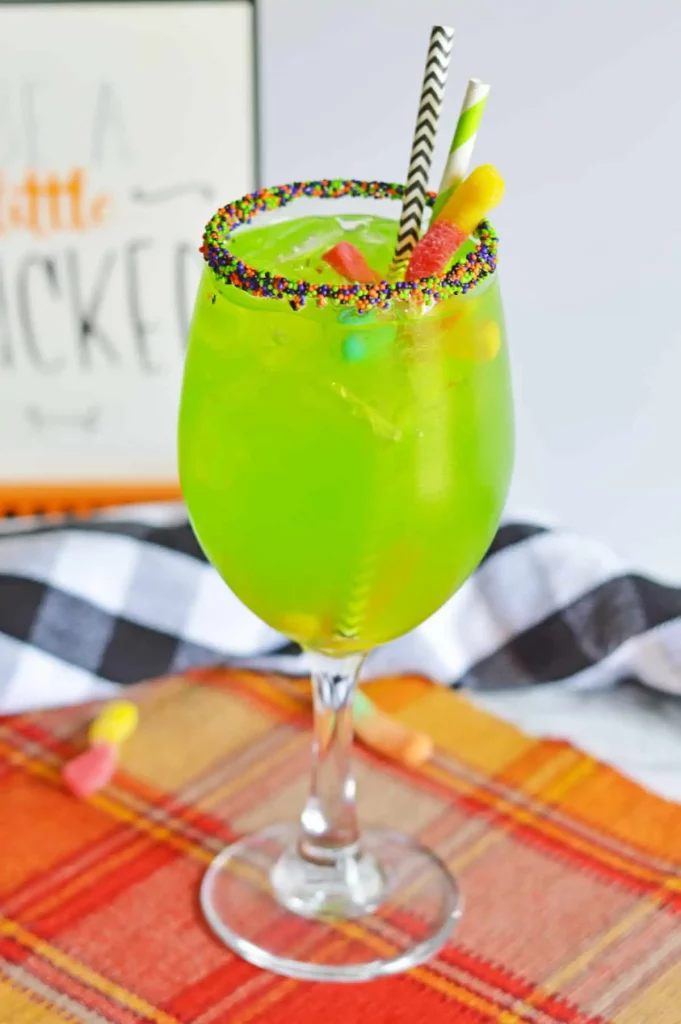 For those extra bloodthirsty Halloween guests, a Vampire Bloody Mary is a choice they will enjoy sucking down as a Halloween Cocktail. Add a pinch of fresh garlic to this recipe for non-bloodsuckers to help keep the vampires away. It is the perfect option for a Halloween brunch get-together; if Halloween brunch is not a thing yet, we have to make it one!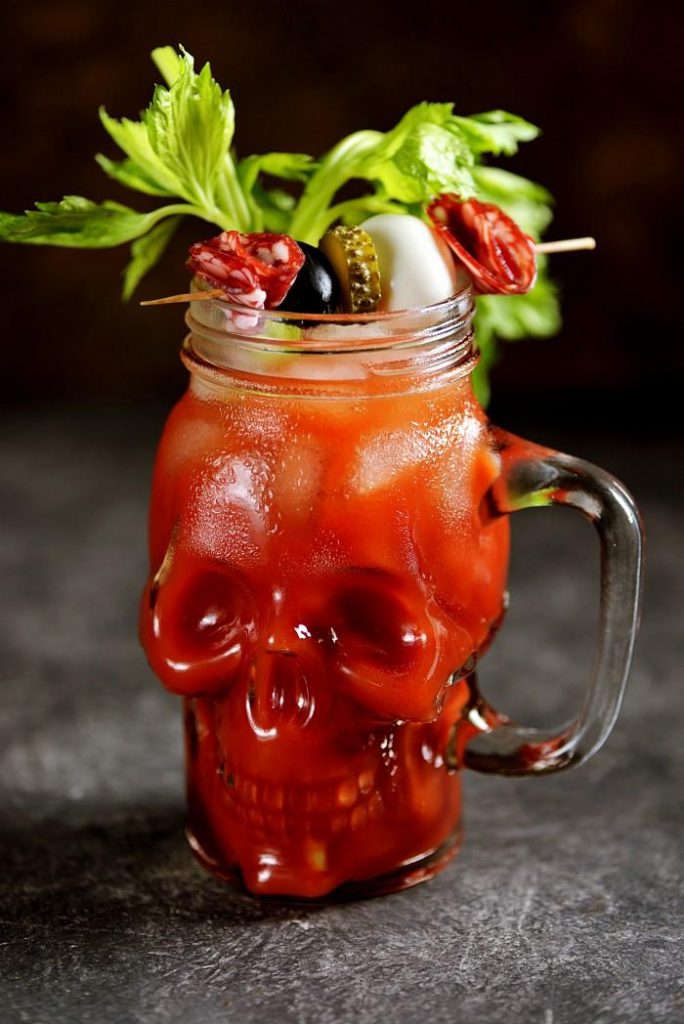 Cosmo lovers will go crazy for this black Halloween cosmopolitan cocktail. It's a black cocktail with an ice ball that makes the perfect Halloween vodka drink. It's easy to make this Halloween-themed drink, plus it looks fantastic.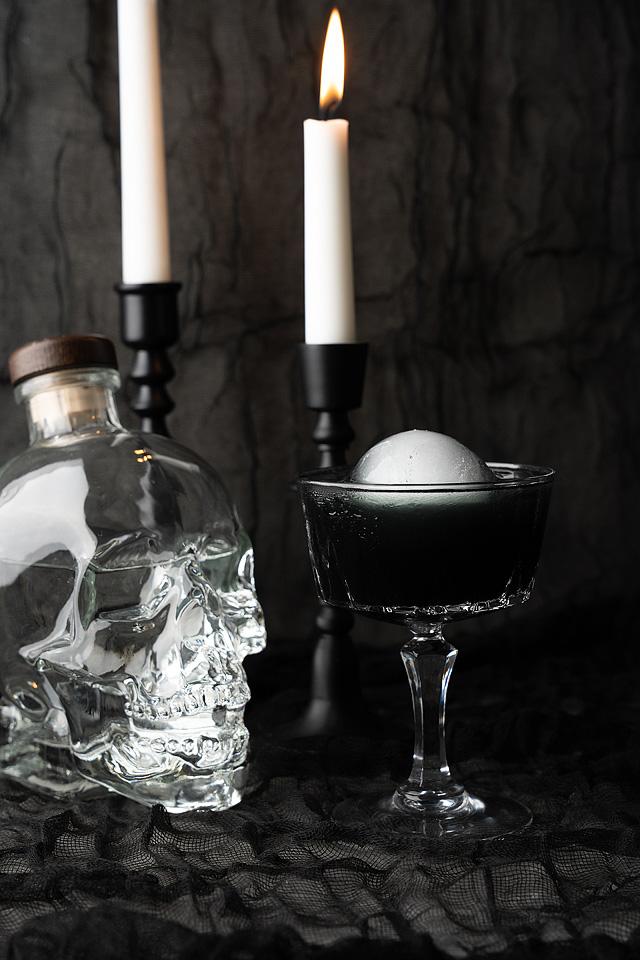 This 2-minute Black Widow Martini Mocktail is a scary non-alcoholic take on the classic Dirty Martini. With black olive brine, beet juice, and lemon juice, this black drink has a grown-up, earthy taste with a distinct salty bite.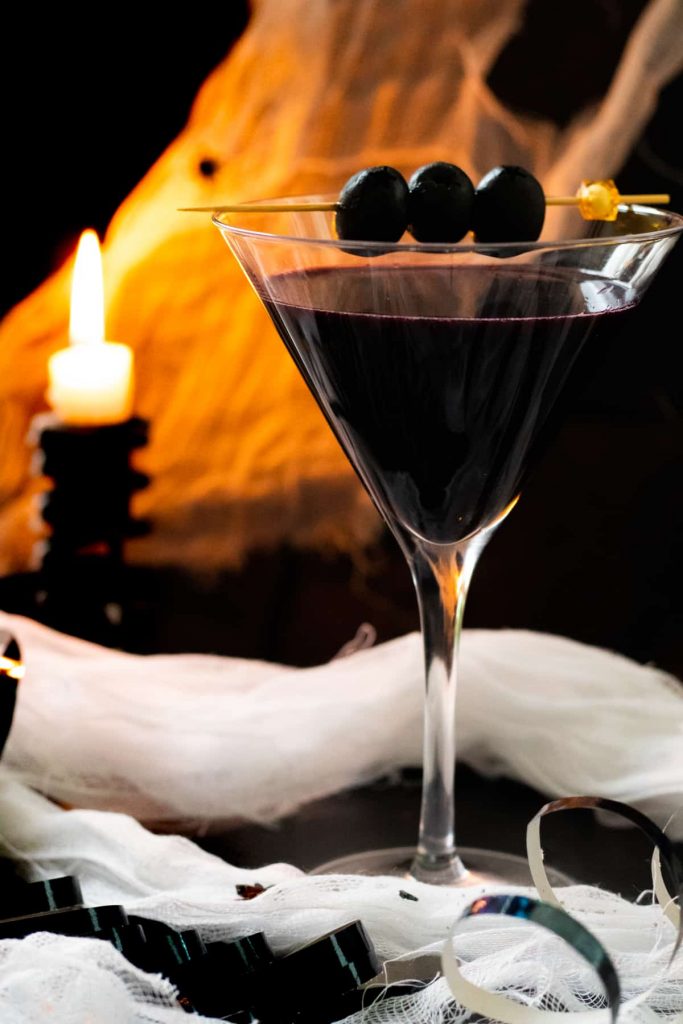 This Bloody Eye Apple Martini is the Halloween cocktail you were looking for! Combining delicious fall flavors with a spooky touch will make this cocktail the star of your Halloween party this year!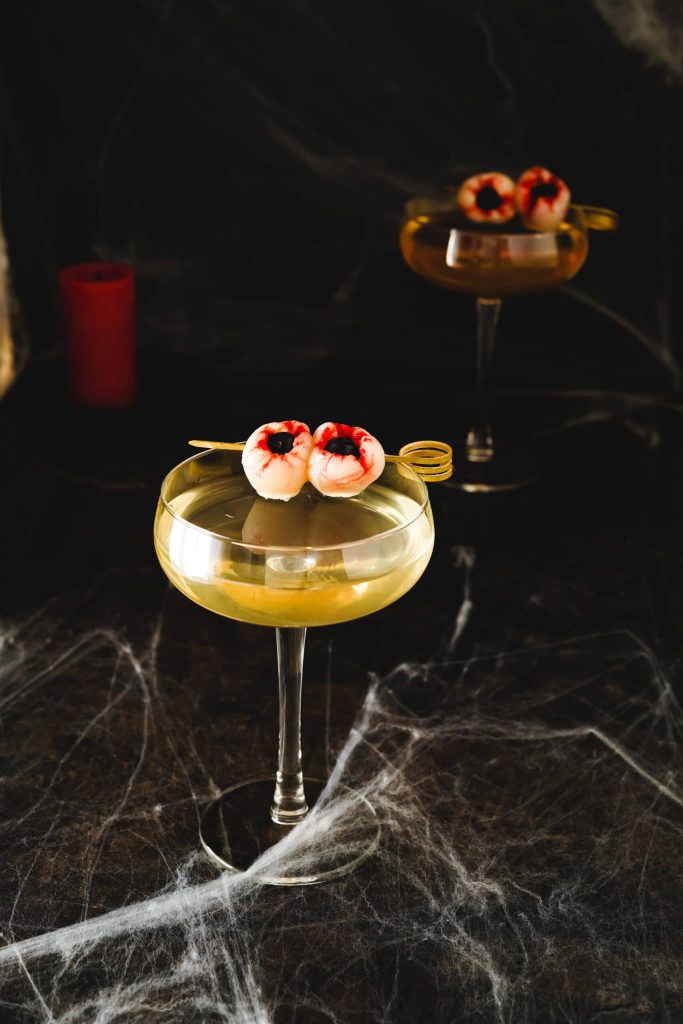 Full of tasty flavors, this spiked Halloween punch is perfect for adult goblins and witches. This spooky Halloween drink is excellent for a crowd and is sure to be the star of any spooky soiree.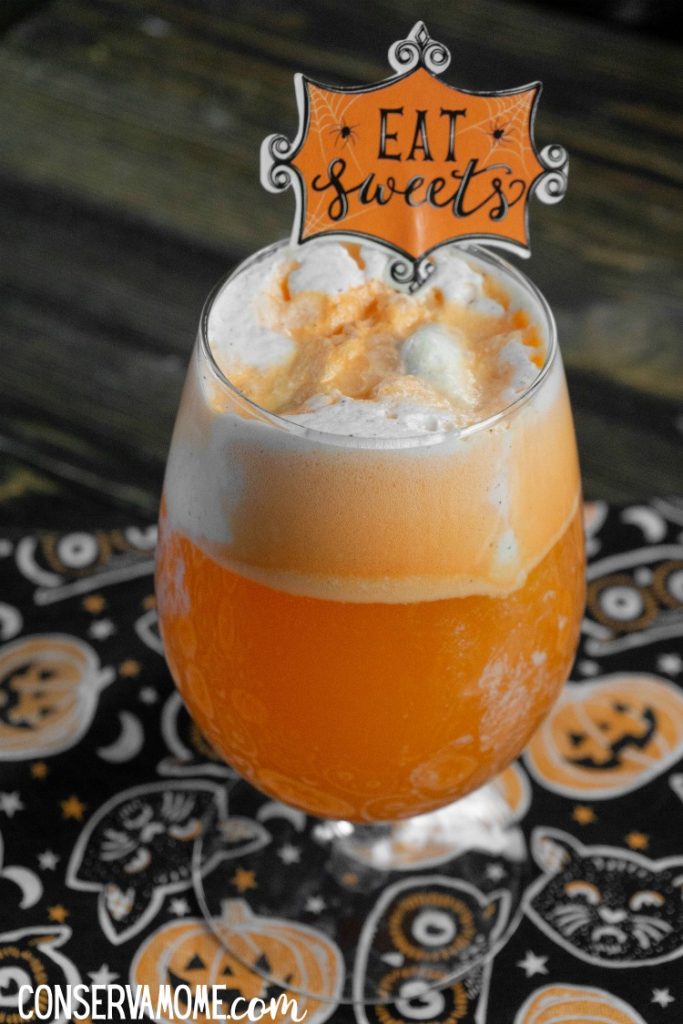 Who doesn't like a little blood and brains in their cranberry martini? Below, you will find our recipe for Blood & Brains Cranberry Martini. True, it looks gross, but it tastes pretty darn good.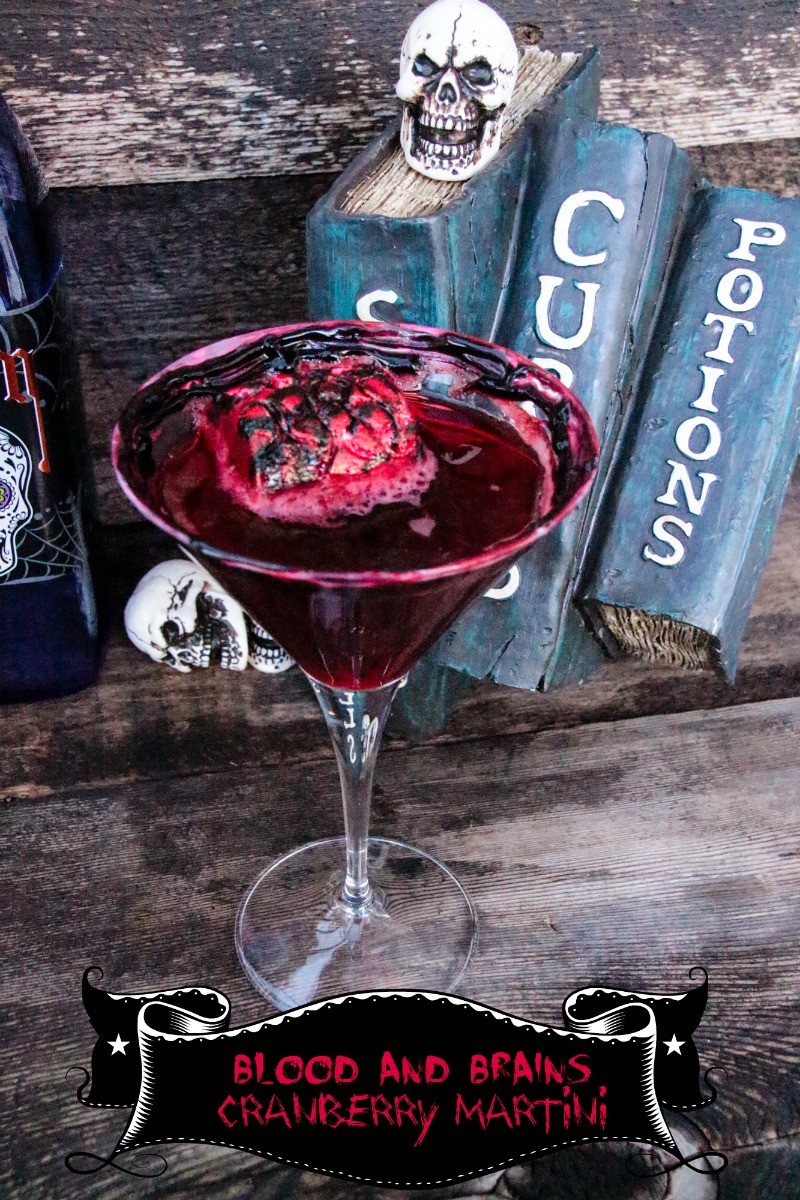 This Cauldron Cocktail is the perfect Halloween Drink! It's hauntingly fun, tasty, and easy to make. Plus, this black drink gets a super spooky look from using dry ice.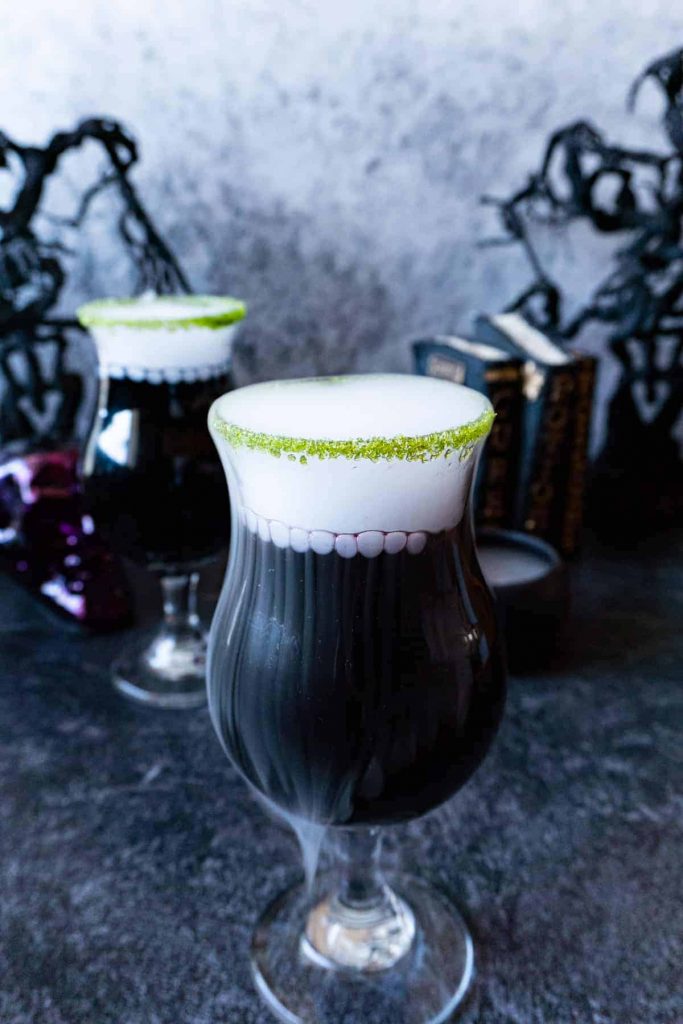 The countdown to Halloween is on, and this spooky cocktail is a must-have on your wicked menu! So impress your friends with these smoking skulls Halloween cocktails!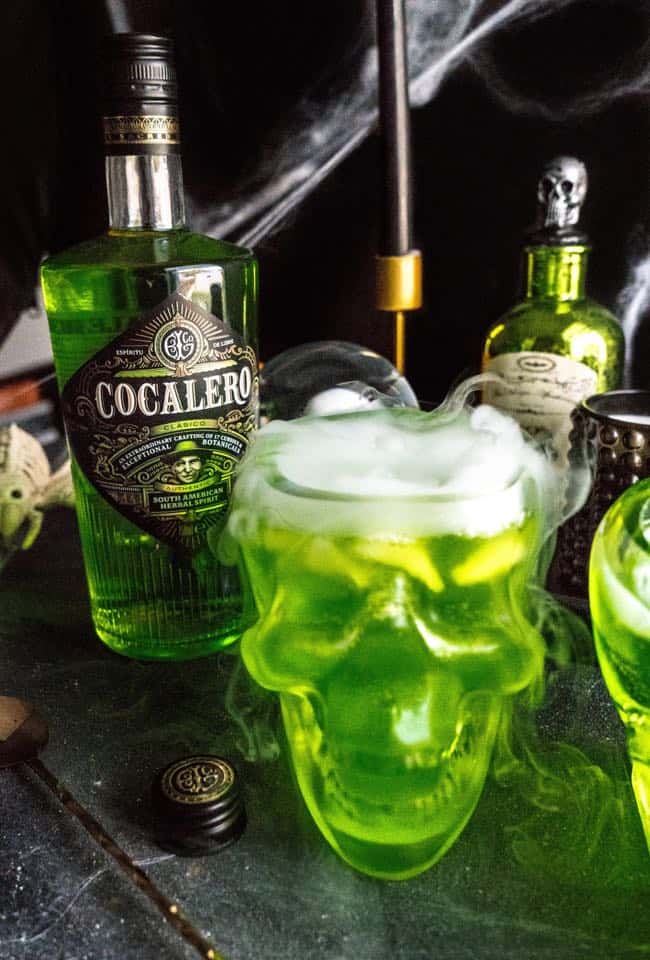 This creepy alien brain hemorrhage shot is the best Halloween shot recipe to serve guests. Easy to make with only four ingredients: Peach Schnapps, Baileys, blue curaçao, and grenadine.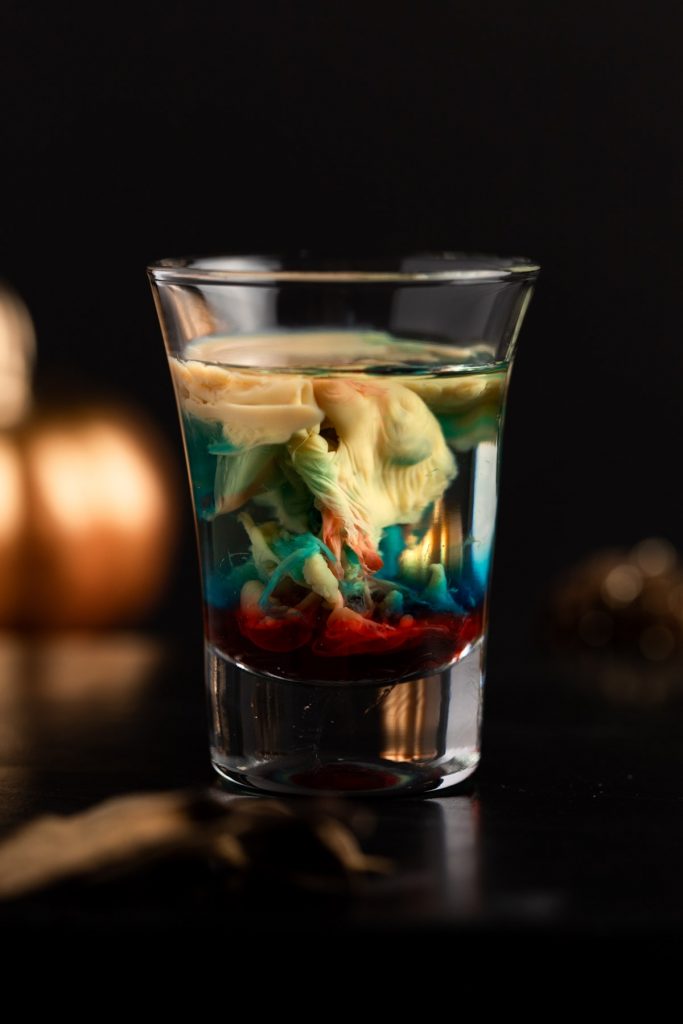 If you want to create a spooky cocktail experience, a smoked old-fashioned is the way to go! The simple addition of a cocktail smoker takes this traditional drink into a spectacular Halloween show stopper.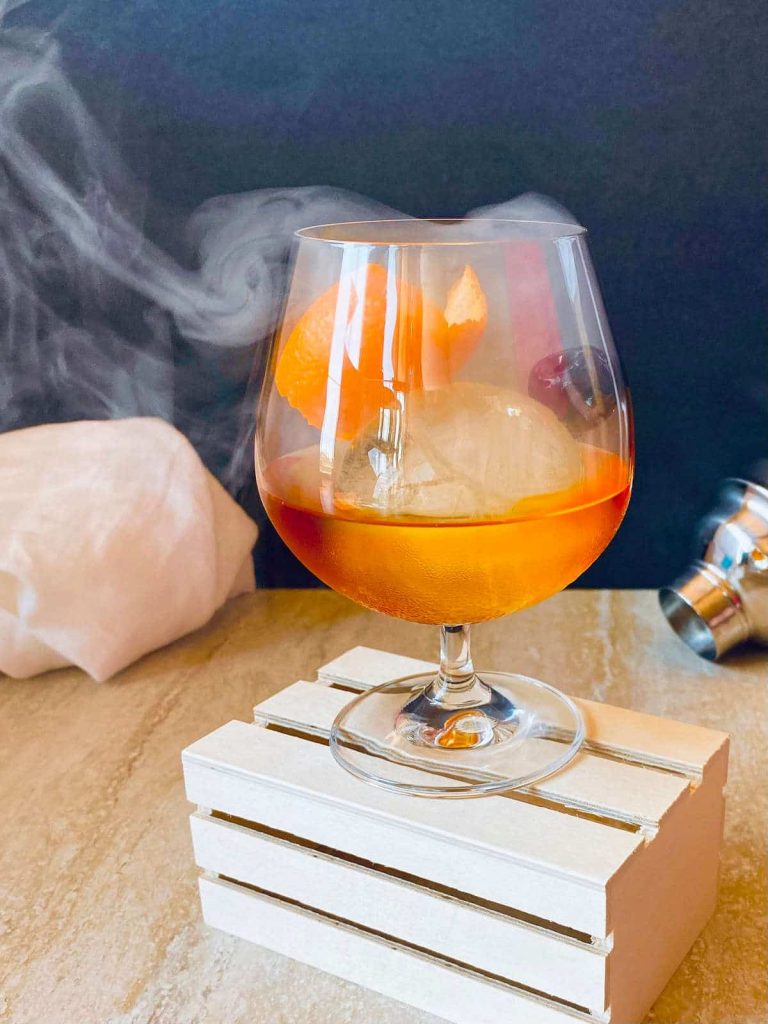 If you are looking for the perfect easy Halloween cocktail, you will love this vampire drink. Sweet and delicious, this is a great Vampire cocktail that is perfect for any Halloween party.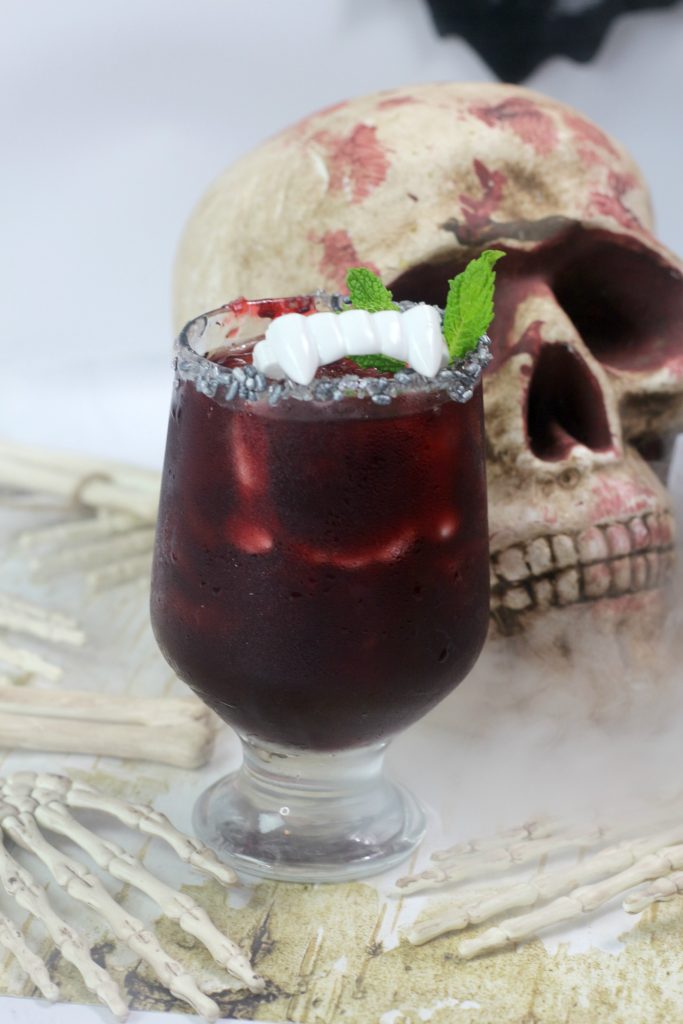 With its creepy green color and the sparkle of a little edible glitter, it is easy to imagine that you are sipping some spooky potion that might bring you a fortune.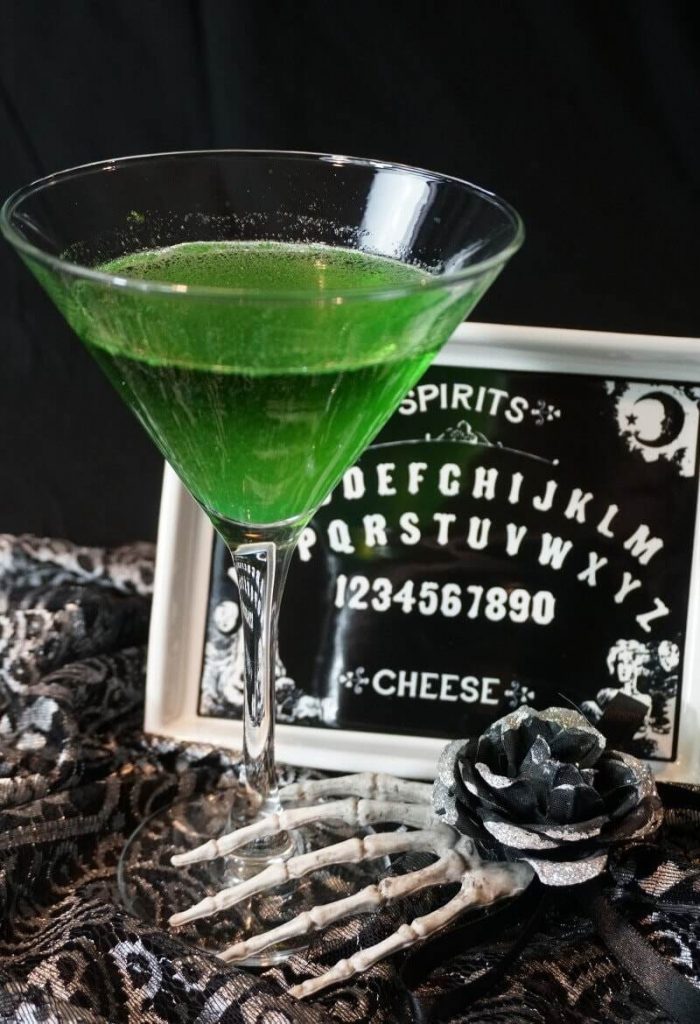 If you're looking for a Halloween party treat that will get people talking, look no further than Jack Skellington's jello shots. These simple and fun shots are perfect for anyone who loves a fun way to consume their cocktails.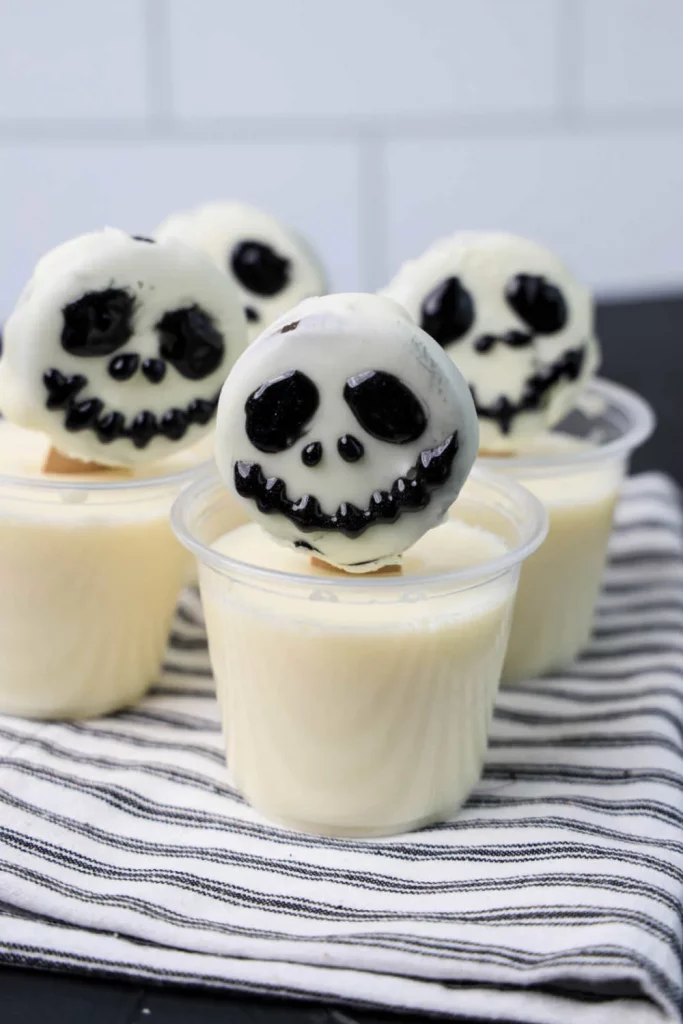 The Black Heart is a Halloween cocktail recipe that's one witch of a drink! With Chambord, mezcal, and genever, this is one brew that'll keep you coming back for more. It's on the sweet side, but the smokiness of mezcal cuts through it to make a genuinely satisfying cocktail.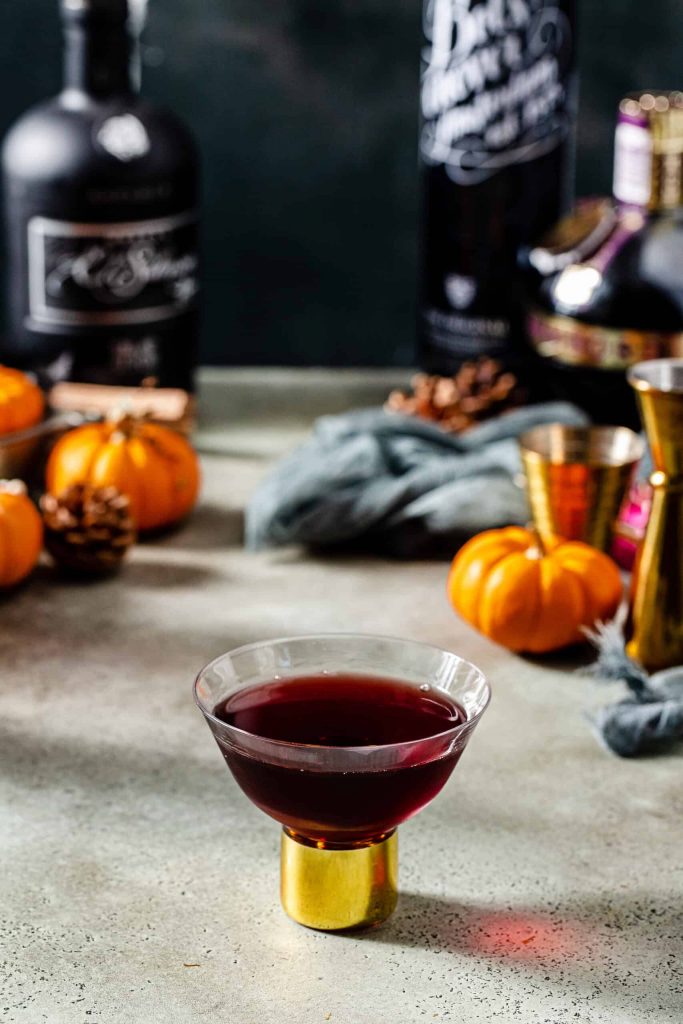 Halloween jello shots are always a lot of fun to make, and these syringe cocktail shooters also taste good. With a citrusy flavor and creamy texture, it could be the best jello shot syringe recipe I've tried! And I bet you'll love them too.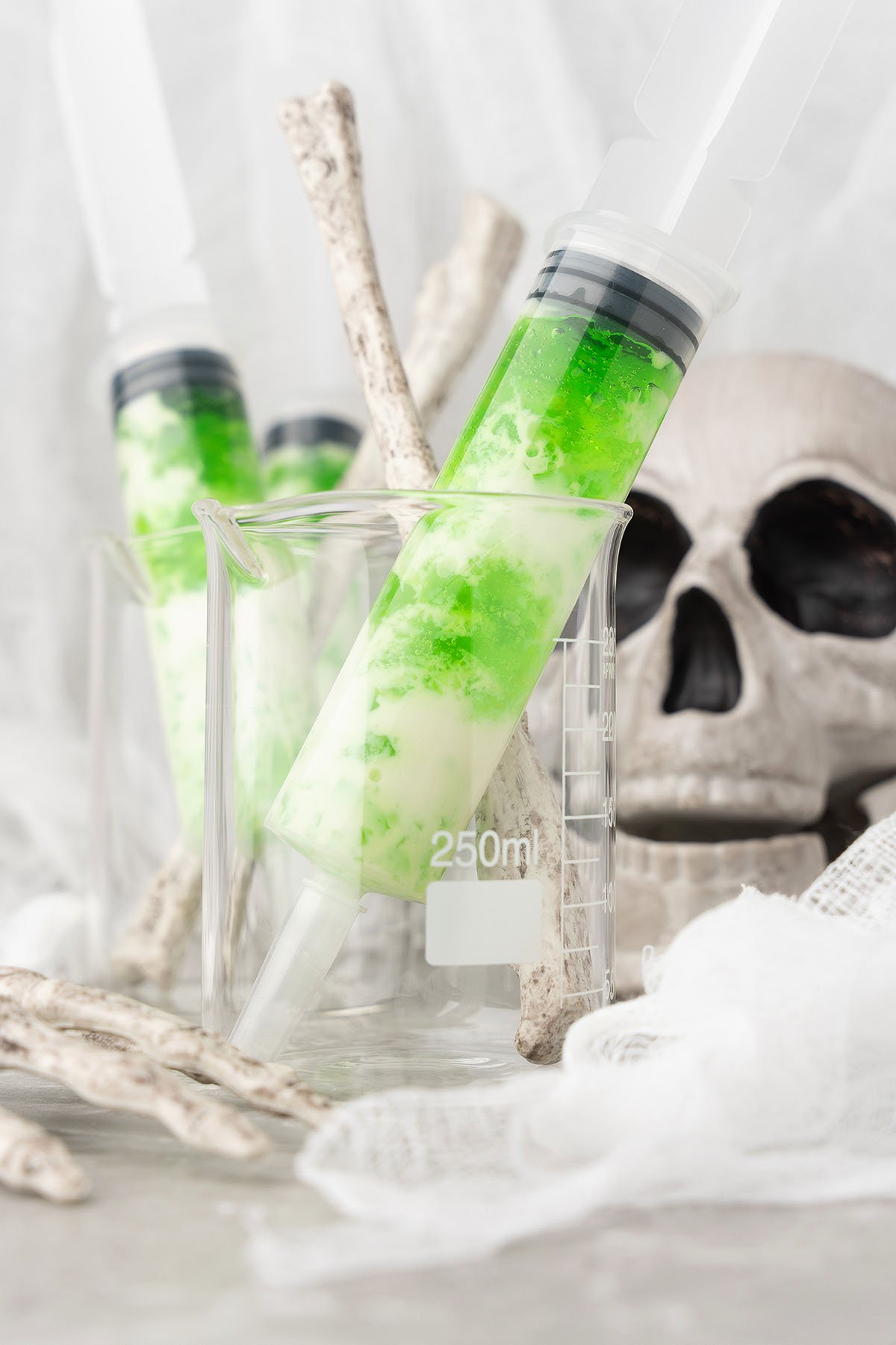 Kick off your fall party with this easy Blood Orange Dark and Stormy Cocktail! Light, refreshing, citrusy (and addicting), this fun and fruity twist on the classic Dark and Stormy drink is hands down spooktacular.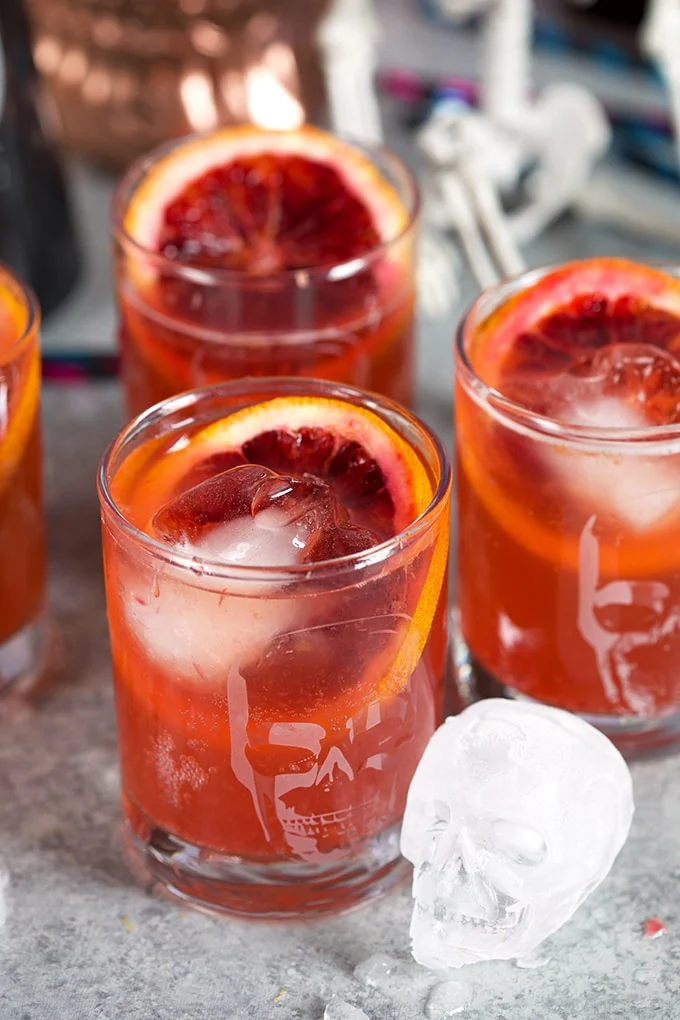 This Halloween, spook your guests with these Scream Jello Shots inspired by the movie. The blood-splatter topping is sure to give everyone a refreshing fright!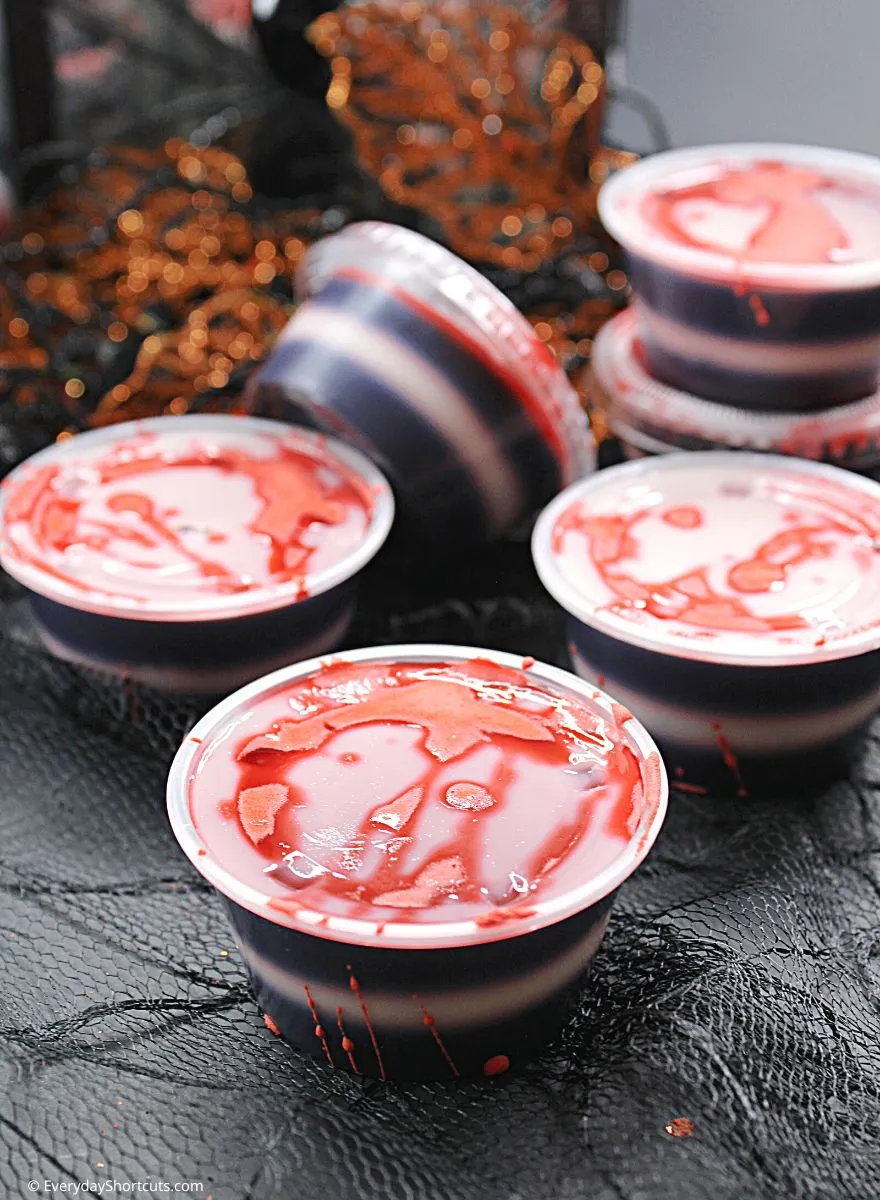 This cocktail is perfect for a Halloween Happy Hour! This blackberry bourbon cocktail was developed for maximum taste and spooky color without using food coloring or hard-to-find coloring ingredients.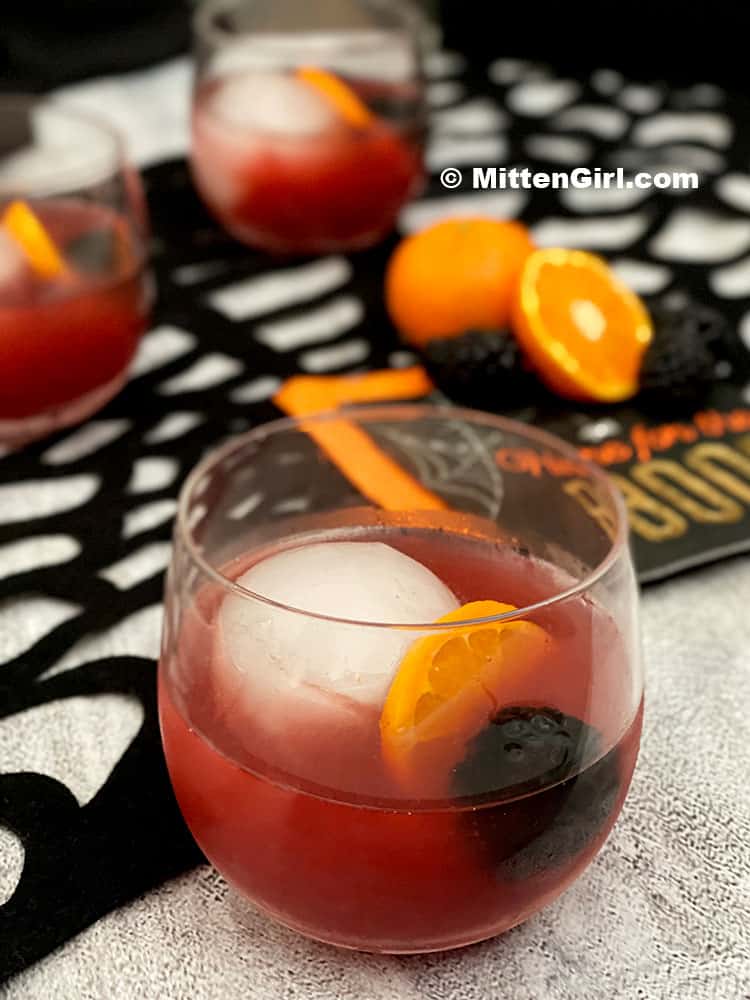 This layered Candy Corn Martini, made with candy corn-infused vodka, is a delicious, colorful, and festive cocktail for fall! Thanks to its mango puree, orange juice, Cointreau, and vanilla whipped cream, it tastes like a boozy orange creamsicle.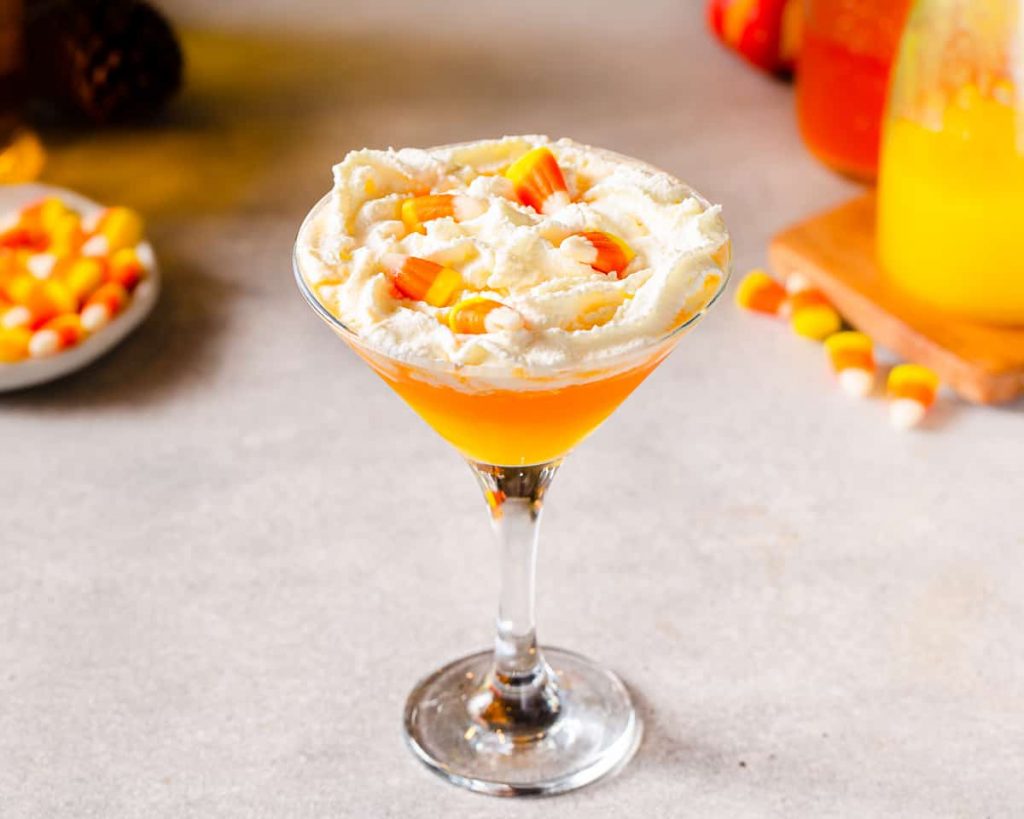 This red Halloween rum cocktail is a great party beverage. Made with black cherry rum, fruit juice, and more, it's a blood-red cocktail that is delicious and perfectly fitting for the occasion.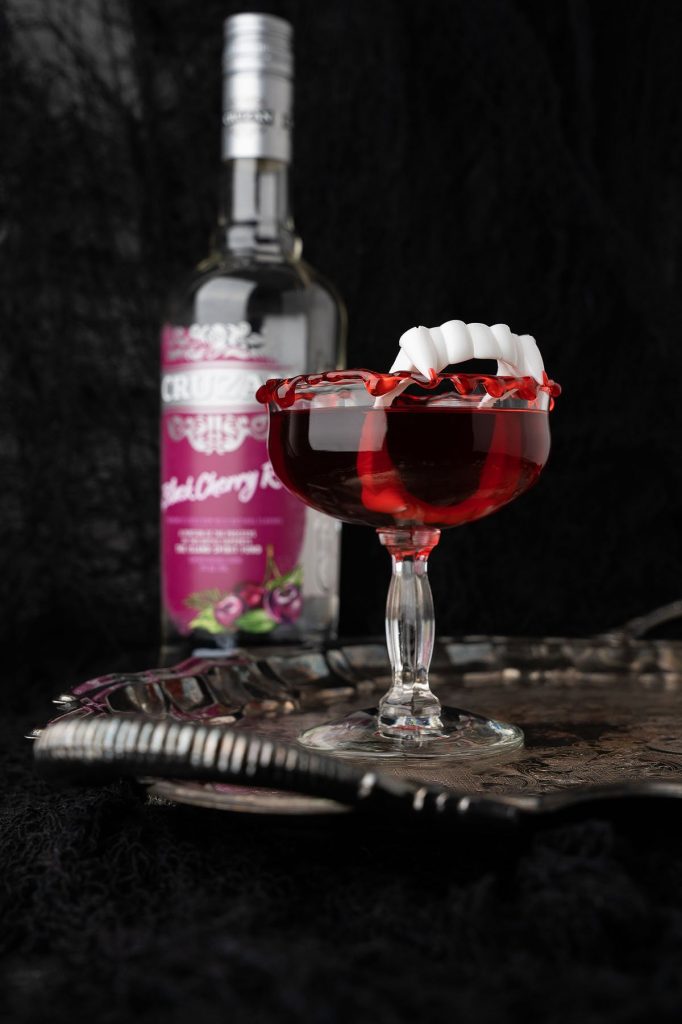 This Halloween, make a sophisticated-looking Morticia Addams Cocktail. It's easy to make with a bold flavor, perfect for Halloween parties!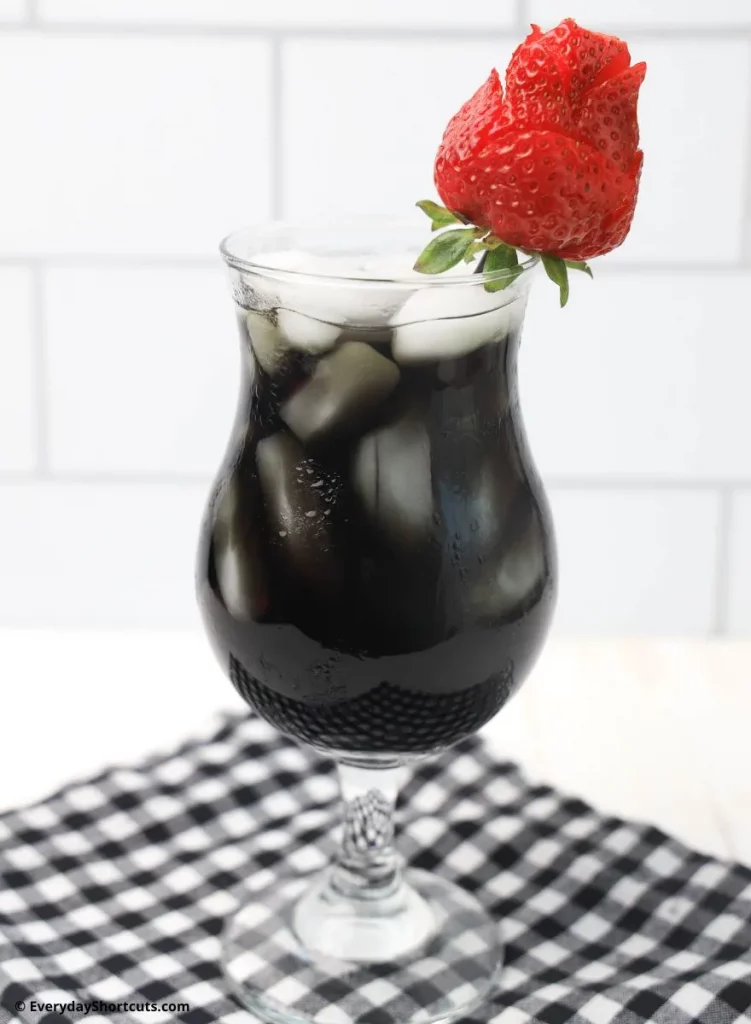 I have a delightfully creepy concoction to share: the ultimate drink for your Halloween party. These Spiked Tonics are sweet and tangy, served in beakers with the perfect shade of green for Halloween. The terrifying thing about them is how you feel when they are all gone!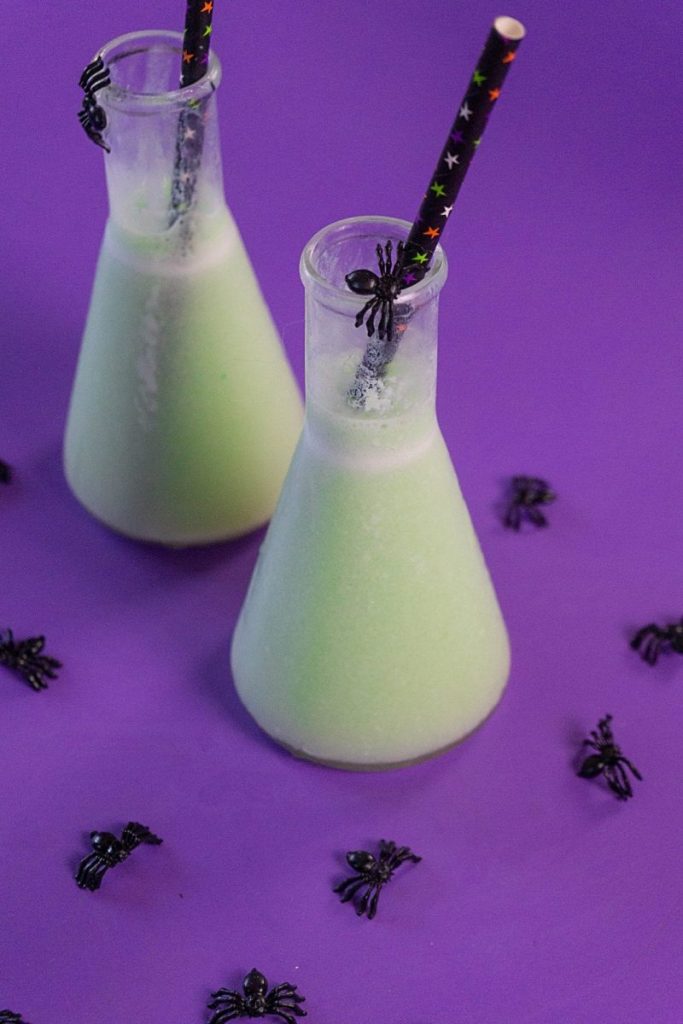 Halloween is always an excellent opportunity to throw a scary-themed party. Not just for the kids but for the adults too. I mean, why should kids have all the fun? And your Hallow's Eve party is sure to be a hit with this adult Halloween Drink.
If you are looking for a spooky Halloween treat, why not try making a spooky spiked milkshake? Here's a recipe for a ghostly shake that'll leave your friends and family screaming for seconds.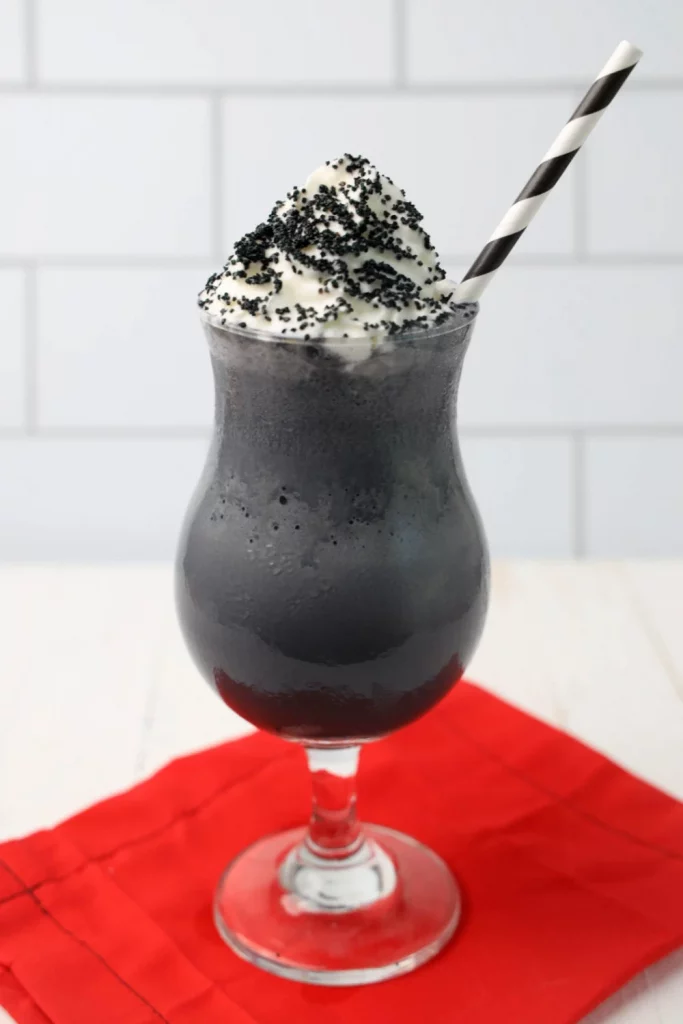 Nothing says Halloween party like a frothy witches' brew punch. But it also works perfectly for many other parties or celebratory situations. This Halloween punch is one recipe you'll turn to again and again because it's so easy to make and always a big hit.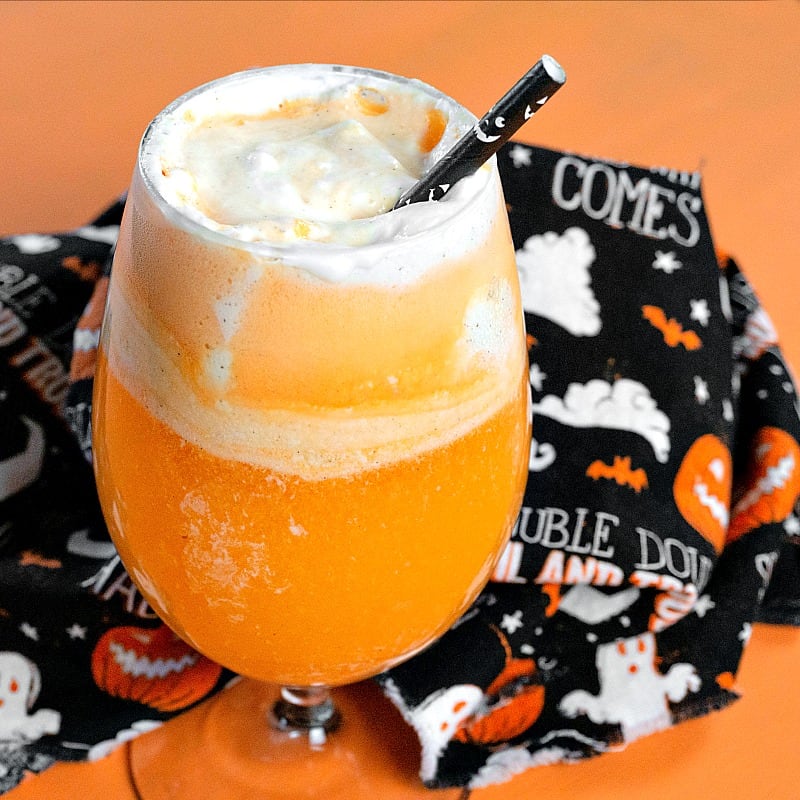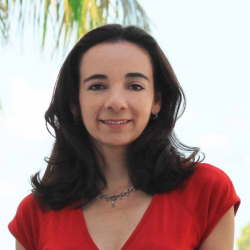 Latest posts by Paula Bendfeldt-Diaz
(see all)