Celebrate Dia de Los Muertos with these delicious Day of The Dead cocktails! El Día de Los Muertos, AKA Day of the Dead, is the perfect holiday to make a thoughtful cocktail and raise a toast to loved ones who passed away. So whether you're searching for a delicious cocktail full of fall flavors or one steeped in Mexican tradition, you'll find the perfect beverage for your Day of the Day celebrations here.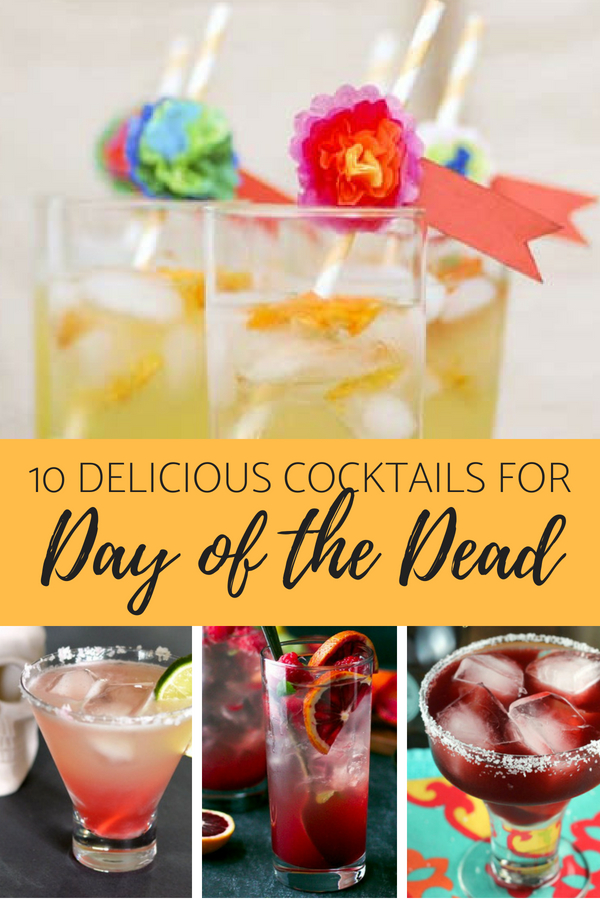 Fun and Delicious Day of The Dead Cocktails
Day of the Dead is an annual tradition where we remember our loved ones who have passed away. In addition to preparing an altar dedicated to those we miss, we also celebrate their lives by eating tasty food and drinking yummy cocktails.
This sweet and spicy margarita recipe uses beautiful blood orange juice combined with cayenne pepper salt for a fantastic Day of the Dead cocktail. And, outside of the natural sugar in the fruit, this cocktail contains no extra sugar for a lighter option.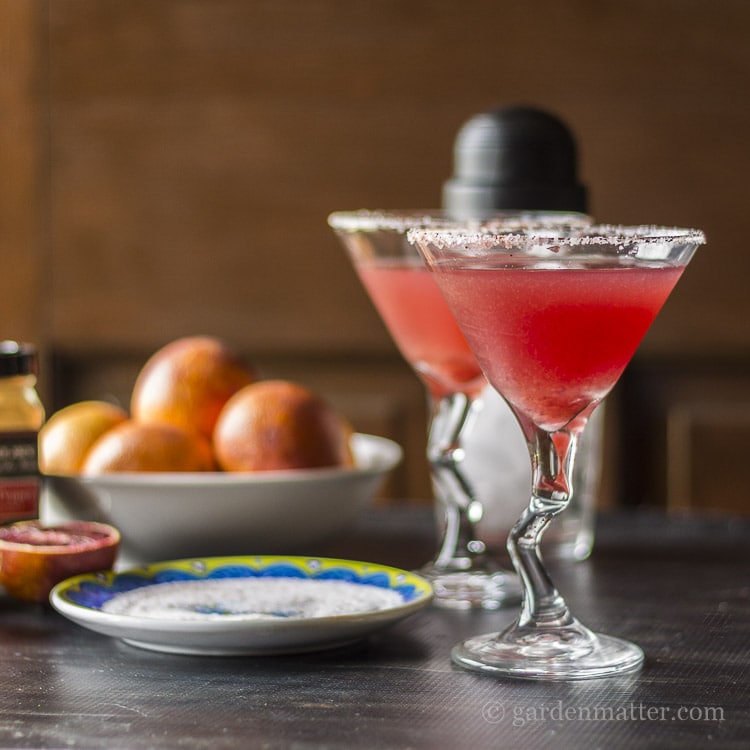 The Day of the Dead celebrations centers around family and tradition. And we wanted a cocktail that reflected just that. Horchata is a traditional Mexican and Central American drink with rice and milk. So creating a unique beverage with horchata made sense since you usually share it among family members during Day of the Dead celebrations. But to make it a bit more festive, we added some rum for a sweet, creamy cocktail!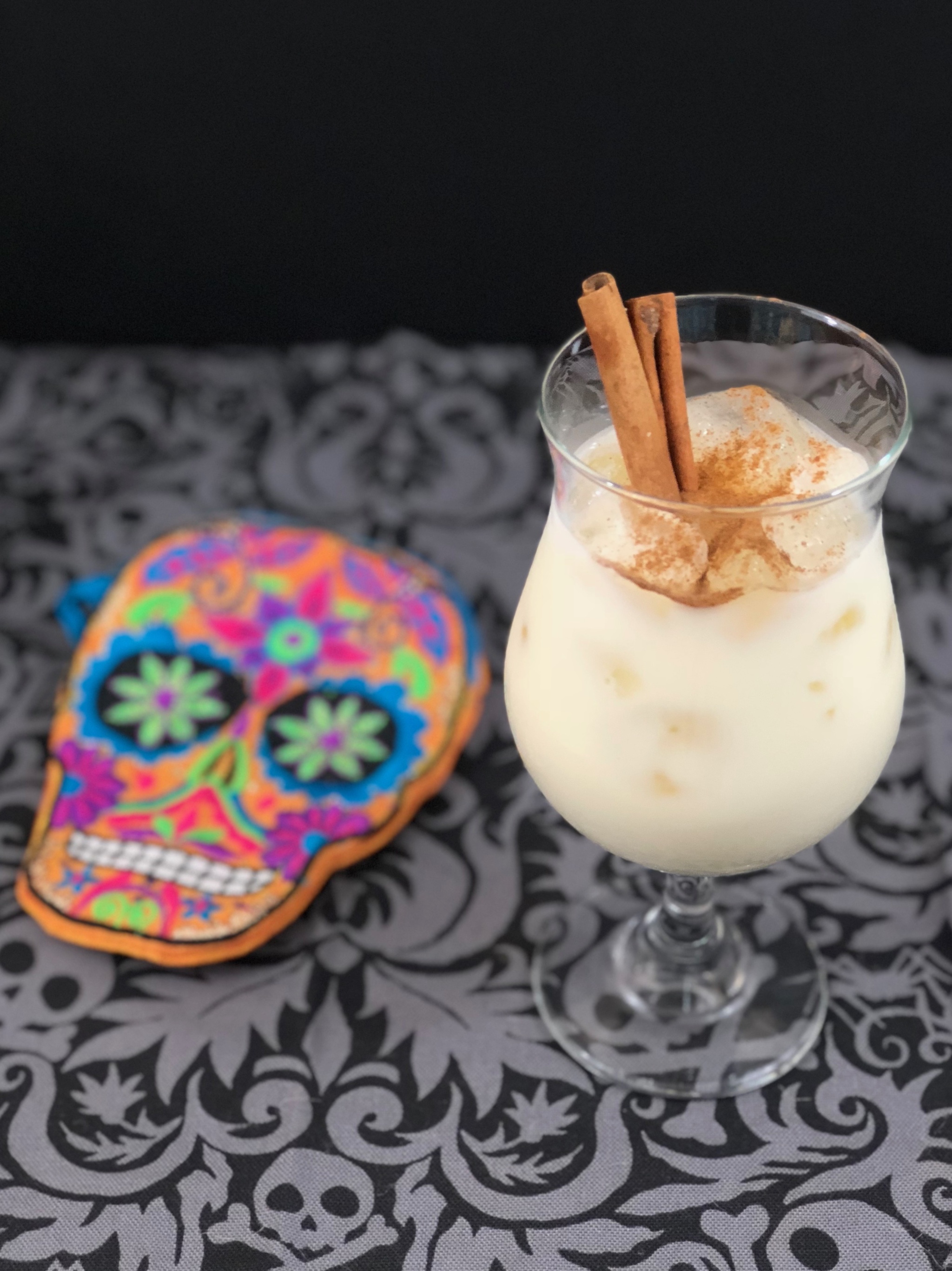 Apple Cinnamon Sangria | Finding Zest
If you like kicking your wine up a notch, you can make a wine cocktail or a sangria like this Apple Cinnamon Sangria. The colors and flavors of this alcoholic beverage are a great addition to your Day of the Dead celebrations. Loaded with fresh apples and our favorite spice, it is like Fall in a glass.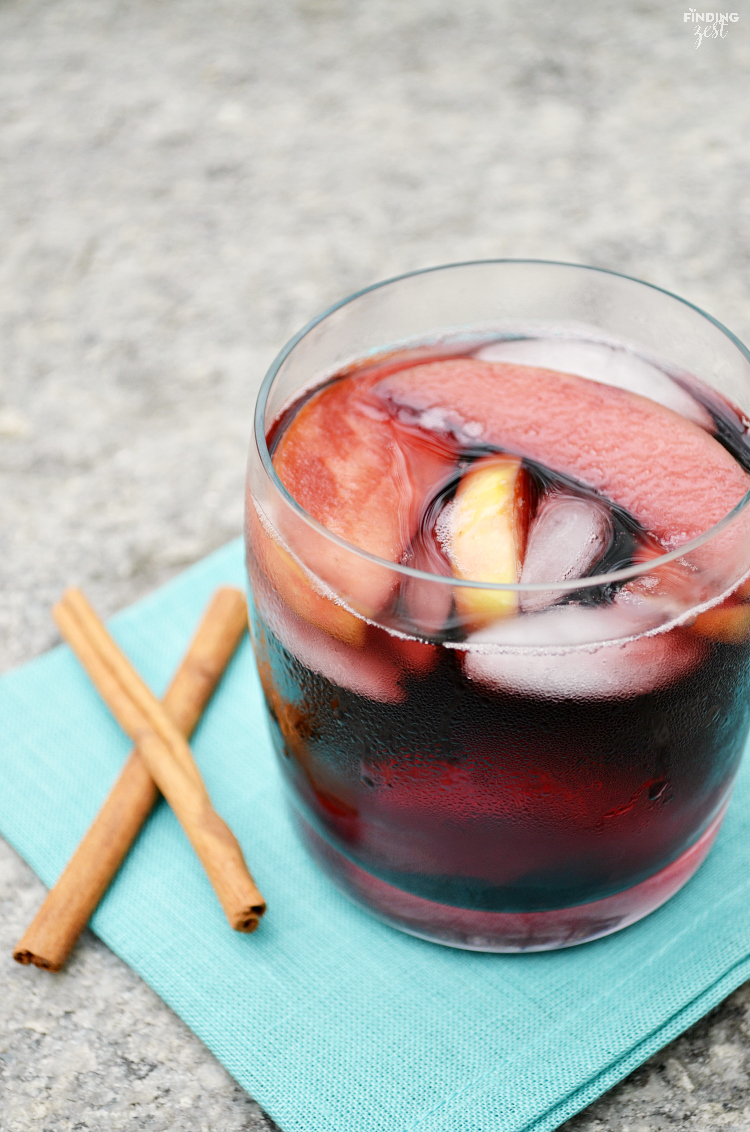 Sugar skulls are a massive part of Día de Los Muertos celebrations, as they represent a departed soul. So what better way to celebrate than with Day of The Dead cocktails that look crazy cool and taste amazing! This shrunken skull cocktail is a Tiki drink similar to a Mai Tai, composed of two different rums, lime juice and grenadine.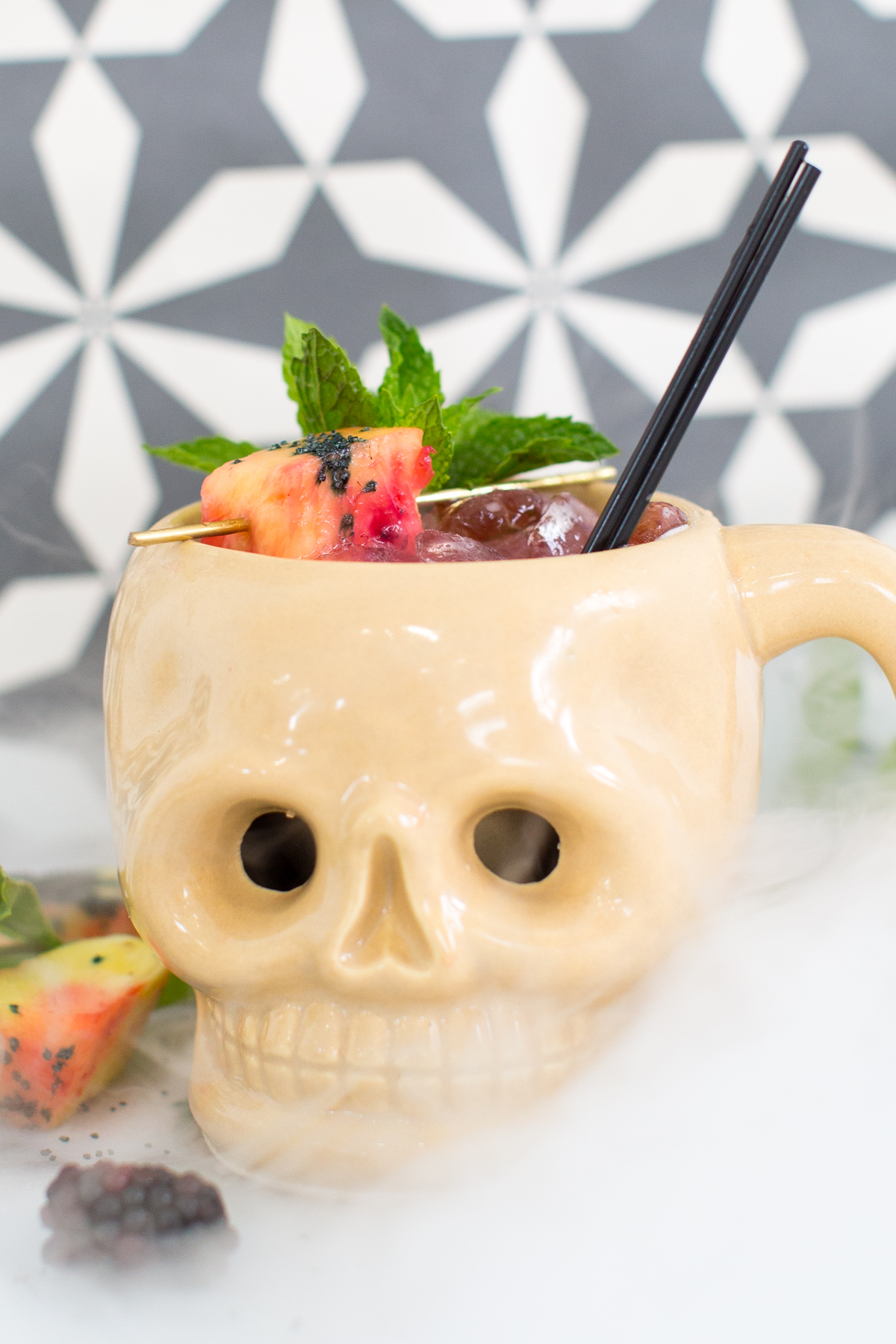 This sweet, refreshing Margarita is made with premium reposado tequila and is perfect for Day of the Dead celebrations. The deep red color of this Pomegranate Margarita will put you in the Day of the Dead spirit! And it tastes more sweet and mild than a typical lime margarita.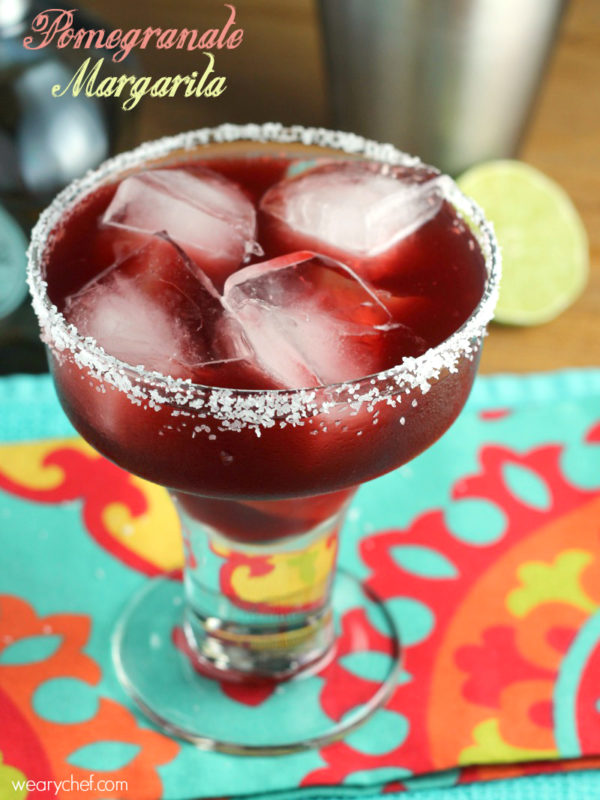 An easy blackberry sangria recipe with blackberry vodka, red wine, lime, and fresh fruit. A refreshing cocktail and drink perfect for Día de Los Muertos party! Plus, Fall is right around the corner, so enjoy it now! Plus, it would be a great fall cocktail too!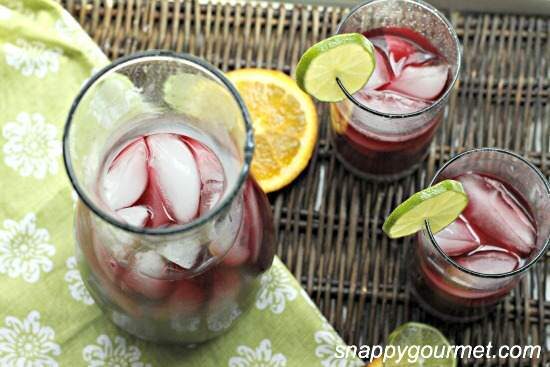 Get out your favorite Martini glass and learn how to make this bloodshot drink, a twist on the classic Margarita. This alcoholic drink is just a fruity margarita made with tequila, pomegranate juice, Agave syrup, and a couple of small skulls to dress it up. And for that lovely red blush at the bottom, a martini glass is the best way to show it off!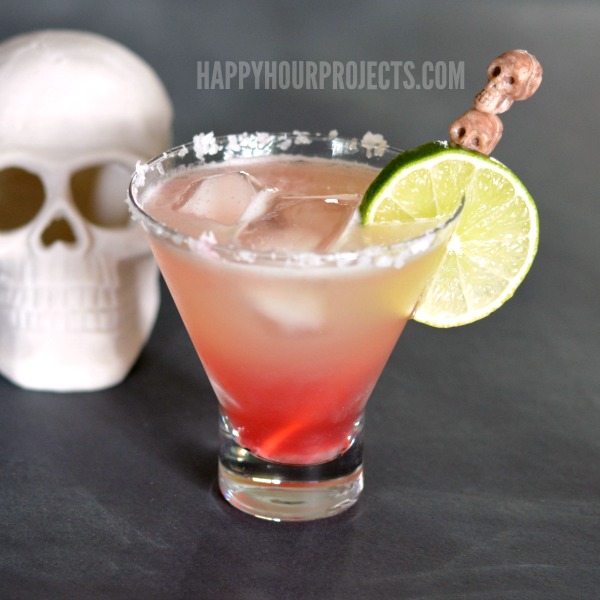 Blood Orange and Raspberry Mojito | Cooking LSL
A tartly sweet, simple-to-make cocktail that tastes delicious! This cocktail uses fresh squeezed blood orange juice, juice from mashed raspberries, some simple syrup, rum, and sparkling water. Very quick and easy to make, this festive and refreshing drink is perfect for Day of the Dead celebrations.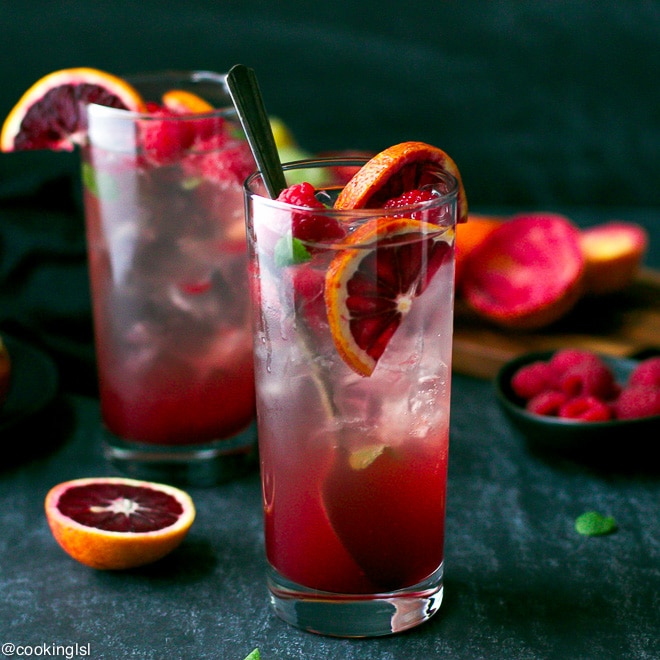 Marigold Muertos Cocktail | Tikkido
Create a signature drink around the marigold, a traditional flower used in Day of the Dead celebrations. Marigolds are not only edible but delicious, with a bright, citrus-like flavor. It pairs exceptionally well with Limoncello, an Italian lemon liquor, and the light fizz of Vinho Verde. But be forewarned: this smooth cocktail is named the Marigold Muerte (Marigold Death) for a reason. It's strong!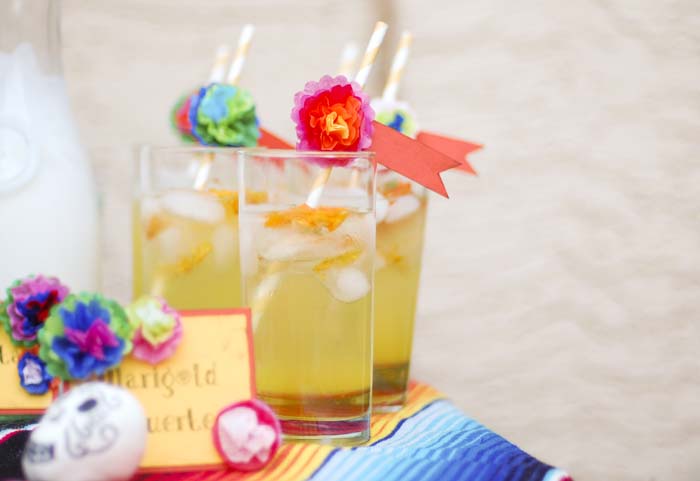 This apple cider margarita recipe will impress everyone! It's tangy and balanced, with a cinnamon sugar rim. The sweet apple cider pairs beautifully with the zingy tequila and lime pairs. This Día de Los Muertos drink is ideal as a fall cocktail or winter drink! Don't forget to top it off with a sugar-cinnamon glass rim so every sip will be a delight!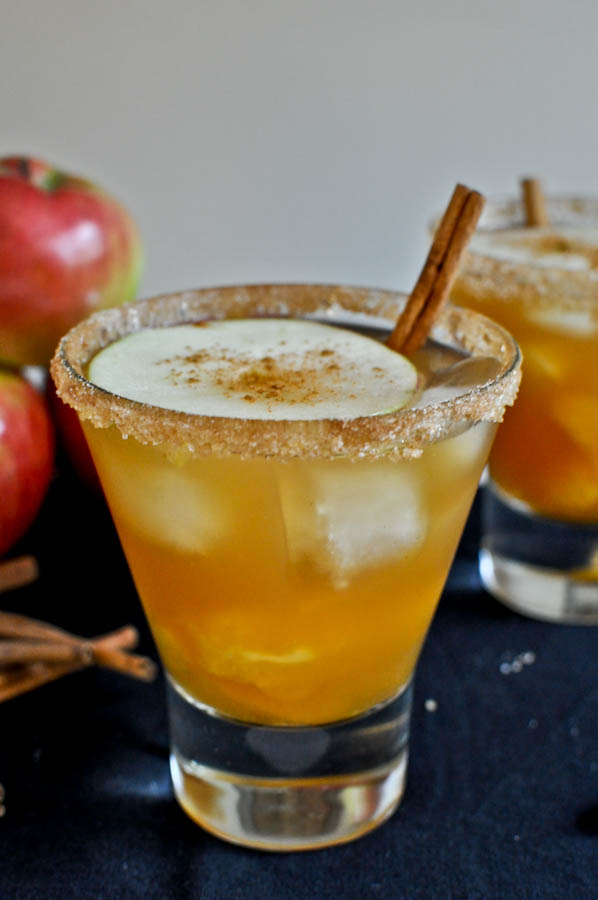 Raise your glass to those you've lost and are still loved with one of these fantastic Day of the Dead cocktails. Now relax with one of these! For more ideas on amazing drinks, check out these spooky Halloween cocktails that you can mix for your Day of The Dead party.
More Day of The Dead Party Ideas
If you're looking for Dia de Los Muertos' traditional recipes to serve during the Day of the Dead, you've come to the right place. These traditional Day of the dead recipes include everything from Pan de Muerto and decorated sugar skulls to traditional Mexican dishes.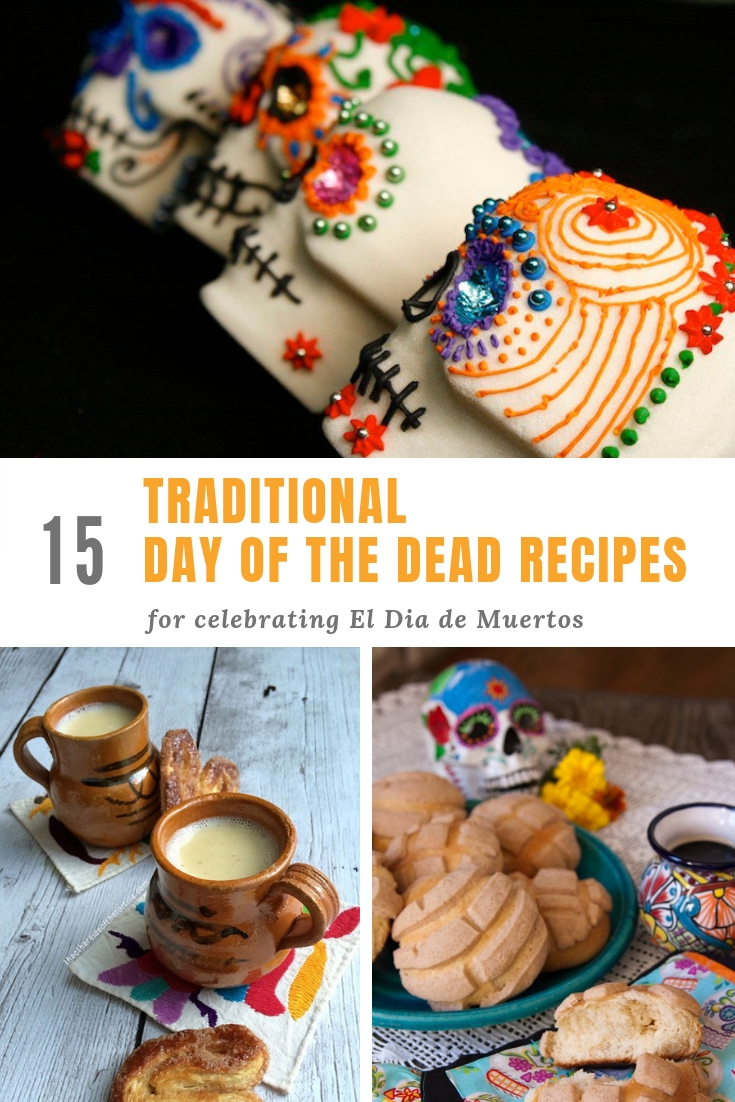 Here are 25 easy-to-make Day of the Dead DIY crafts you can do for your next party. Some of these are so easy they will only take a few minutes! Many of these Day of the Dead crafts would make incredible decorations for your altar or a party or celebration.
Whether you're hosting a Day of The Dead Party for the first time or want to make your celebration more memorable, here are easy Día de Los Muertos party ideas you'll love. From sugar skull-inspired recipes to Day of the Dead decorations, here are lots of tips and inspirations for your Dia de Muertos party.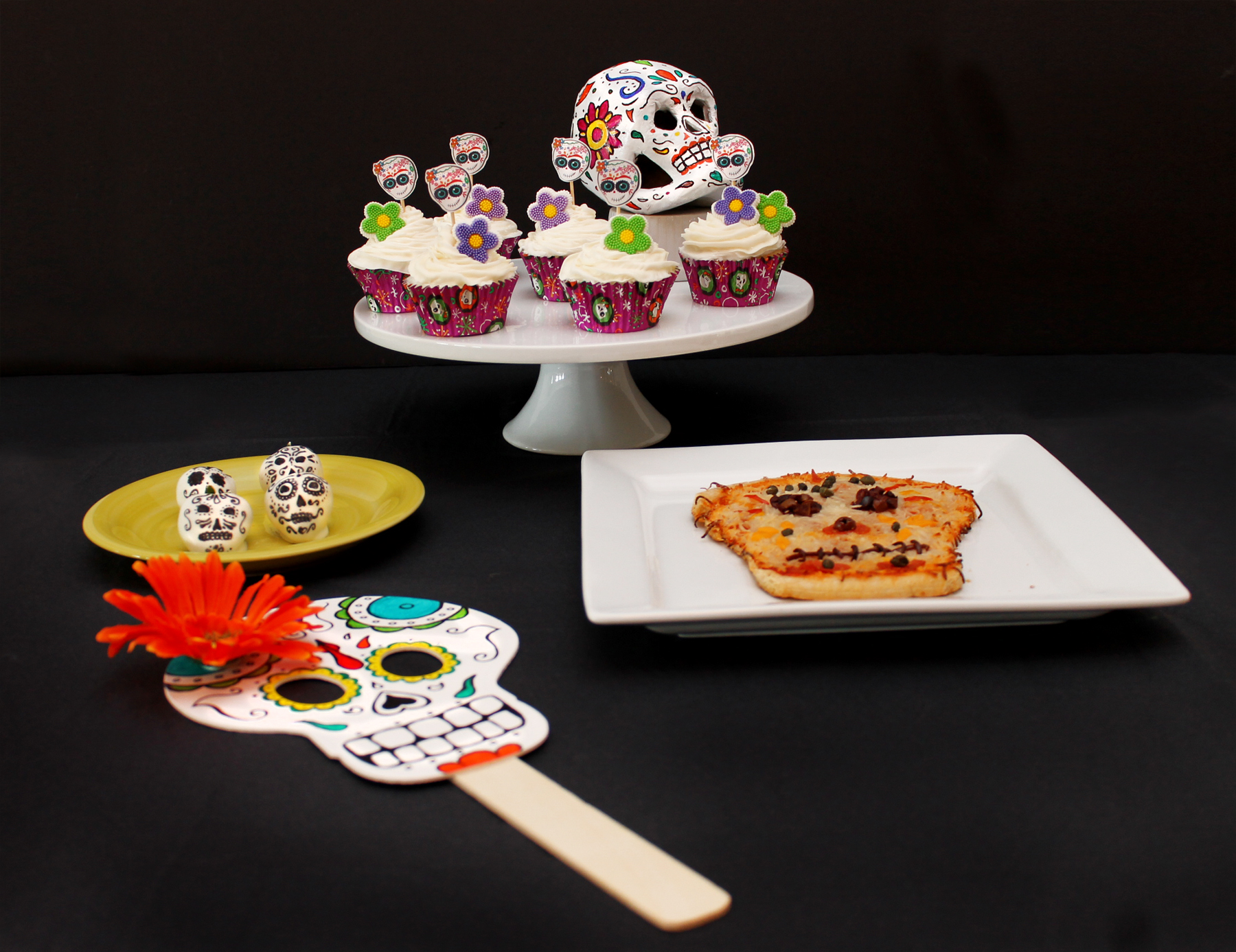 These recipes will not only make your mouth water, but they all look so awesome. They are fun to make and will undoubtedly make any Day of the Dead party or celebration unforgettable!
Many Latin American countries celebrate el Día de Los Muertos, or Day of the Dead, in November. During the Day of the Dead celebrations, people honor the loved ones that have passed. Here are some beautiful traditions to inspire you to celebrate the Day of the Dead.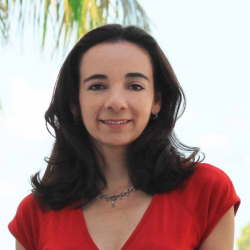 Latest posts by Paula Bendfeldt-Diaz
(see all)