Valentine's just around the corner and if you're looking for a great way to surprise your loved one a Valentine's Charcuterie Board is a great way to wow them! So I have rounded up some of the prettiest and dare I say easiest Valentine's charcuterie boards. There's something for everyone here, from Valentine's dessert boards and cheese boards to Valentine's platters, grazing boards and snack boards.
Feel free to recreate these just the way they are or use them as an inspiration to make your own Valentine's charcuterie board. The key to turning a regular board into something more romantic is to give it a Valentine's touch. You can accomplish this either by choosing a red or pink palette of colors and adding ingredients in those colors or by using elements in the shape of hearts, flowers, roses and anything else that makes you think of love. This charcuterie board is also perfect for a date night at home anytime of the year.
Of course these charcuterie boards can be made to celebrate any kind of love whether you're making one of these for your significant other, like I am, or for friendsgiving, family, or even your kids.
What I love about charcuterie boards is that they are so easy to make and they do not require any cooking or prep. And you can get as creative as you like and use ingredients you have at home.
Valentine's Charcuterie Board Inspiration
From heart shaped charcuterie boards and dessert grazing boards to red fruit platters and Valentine's bruch boards I've compiled lots of different ideas to inspire you when making your own Valentine's charcuterie board. There are lots of different and unique Valentine's grazing boards here, perfect for a romantic date night, a family Valentine's celebration and ideal for celebrating Galentine's with your friends!
What I love the most about this Valentine's breakfast charcuterie board is that you can include all of your favorite breakfast foods. From pancakes and waffles to eggs and cinnamon rolls, you can add lots of different things to your breakfast board to make it your own.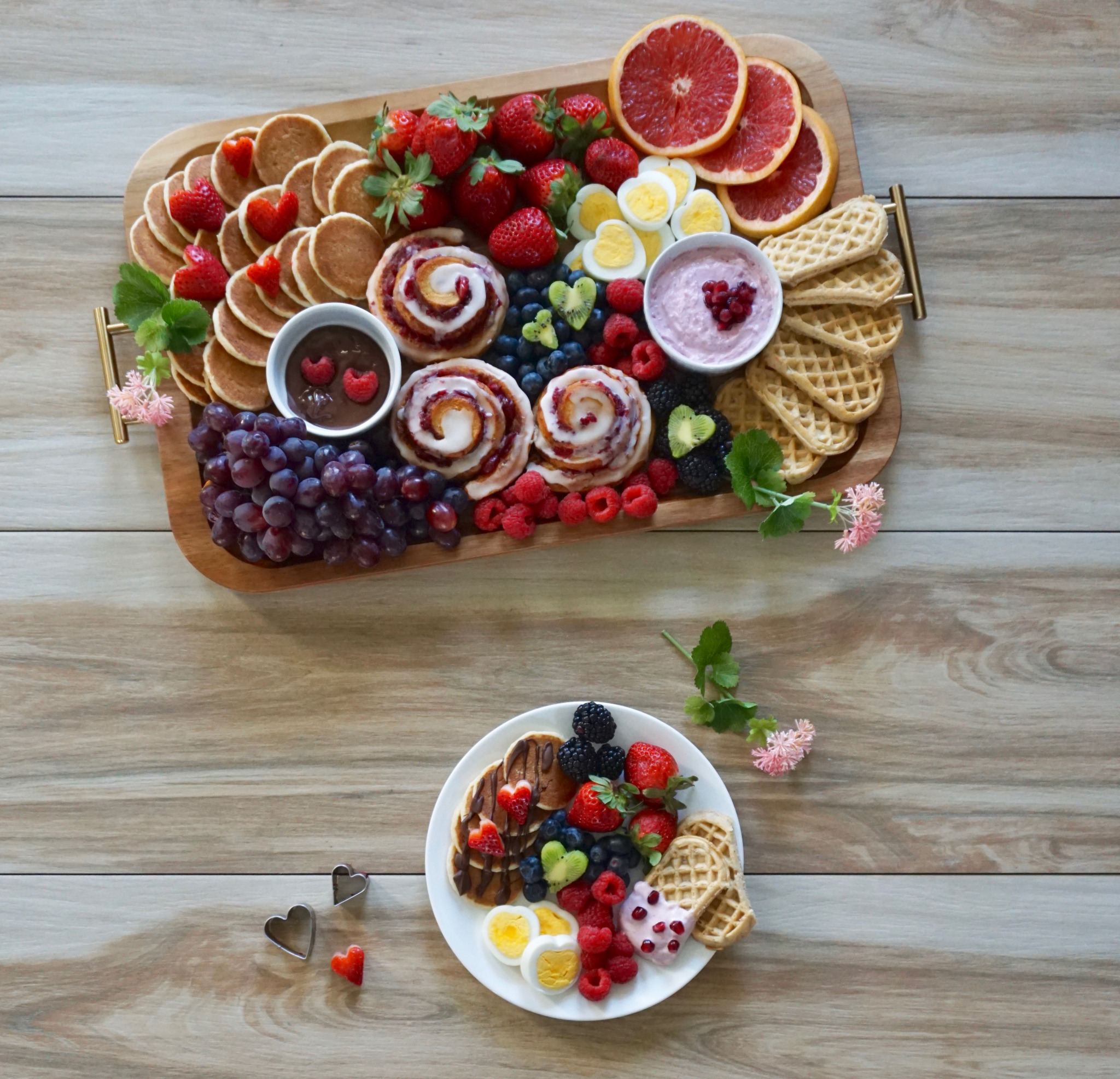 Heart Charcuterie Board from Food Mamma
This sweet and savory Valentine's charcuterie board is shaped like a heart and includes both charcuterie and cheese as well as sweet treats and fruit. I love the brie cheese with the cut out heart filled with red jam!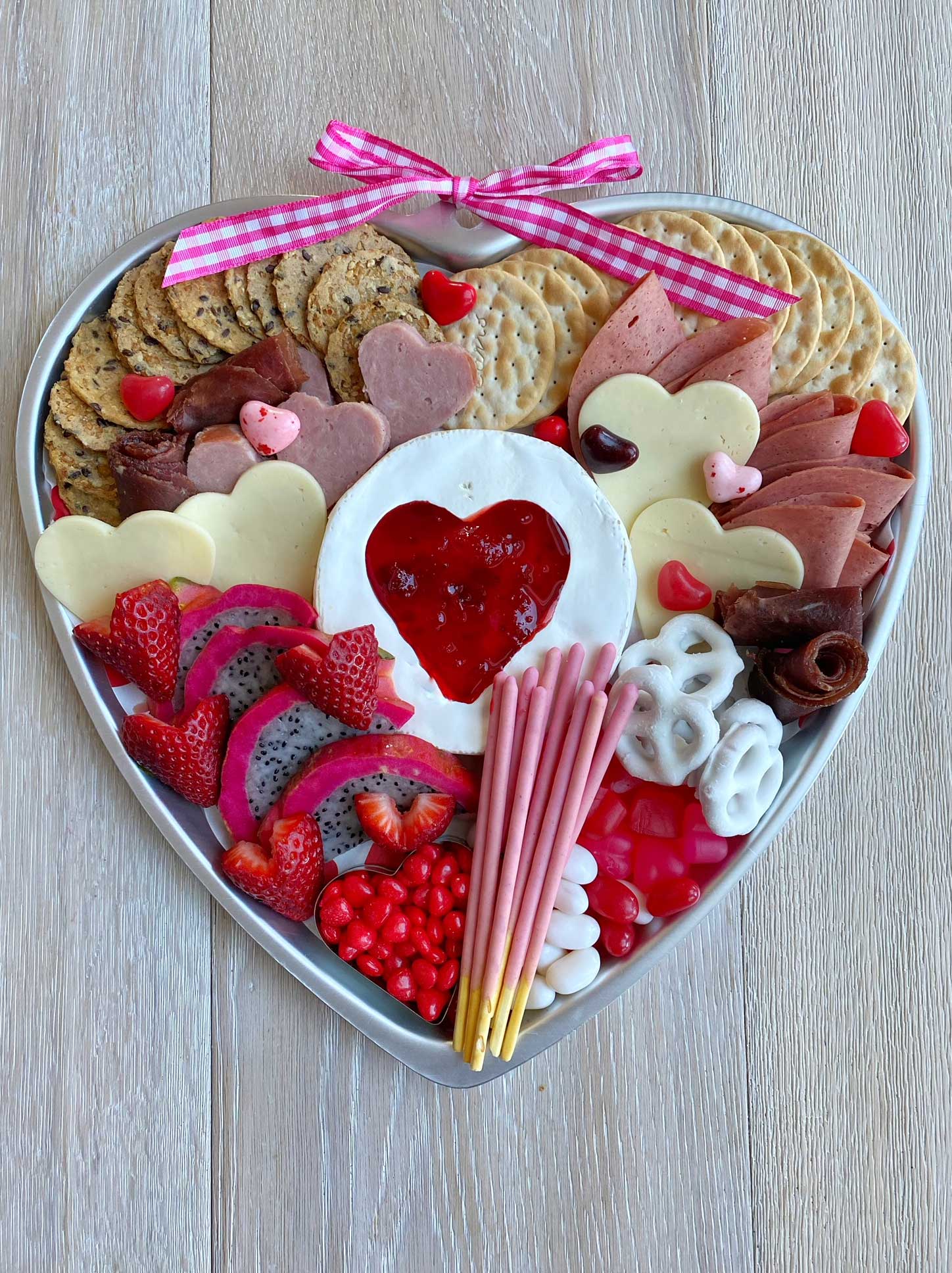 Galentine's Day Dessert Board by Amanda Wilens
A great and festive way to celebrate Galentine's or Valentine's day is with a delicious sweet treat board. Load it up with all your favorites, homemade and store-bought.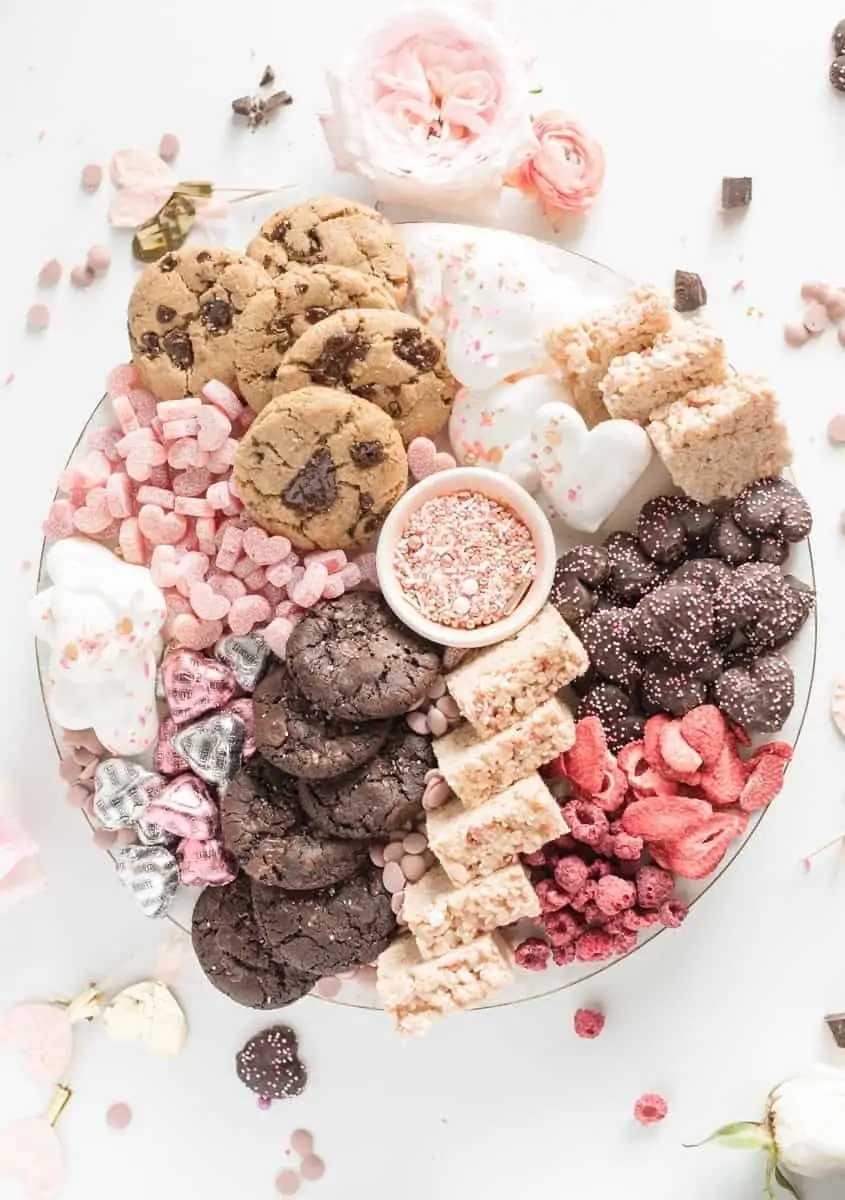 Dessert Charcuterie Board from Live to Sweet
Nothing says "Valentine's Day" quite like a pile of sweets! Making a big tray of mini desserts isn't anything new, but with this Valentine's Day Dessert Board, you can mix and match flavors to find your favorite treat!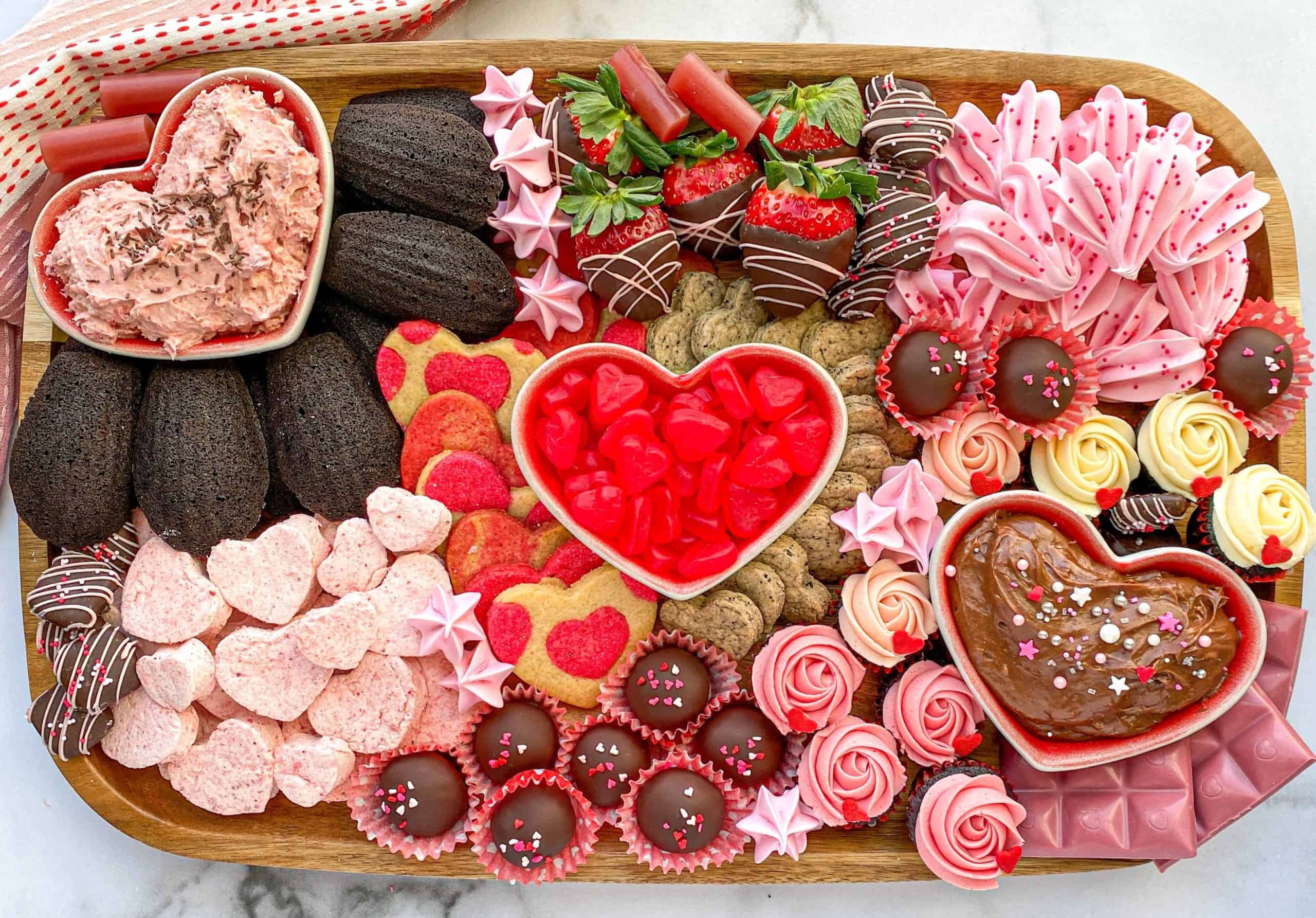 Red Fruit Board for Valentine's Day from Parties with A Cause
This heart shaped red fruit tray includes only naturally red foods. So you get a red Valentine's themed fruit platter that is not only beautiful but also good for you. I love that there's also a pattern to cut your own heart shape in case you don't have a heart shaped board.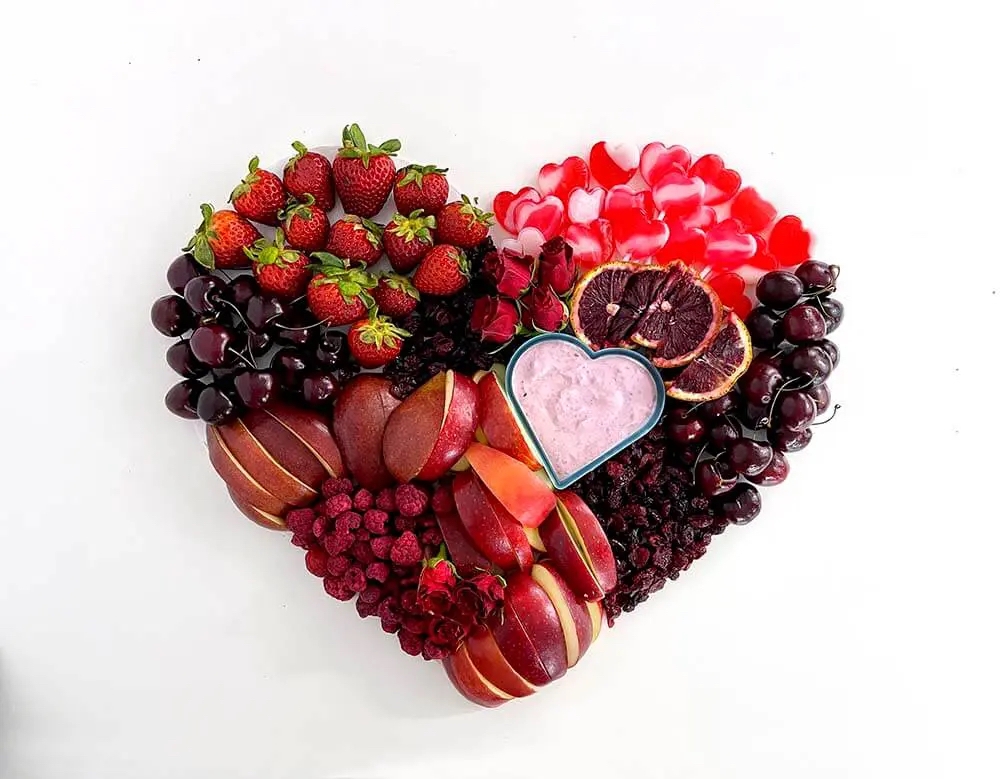 Dark Chocolate Fondue Board by Barley and Sage
In just 10 minutes you can have this rich, creamy dark chocolate fondue ready for a romantic date night or Valentine's celebration! Serve on a board with all your favorite dippers for a romantic Valentine's day spread!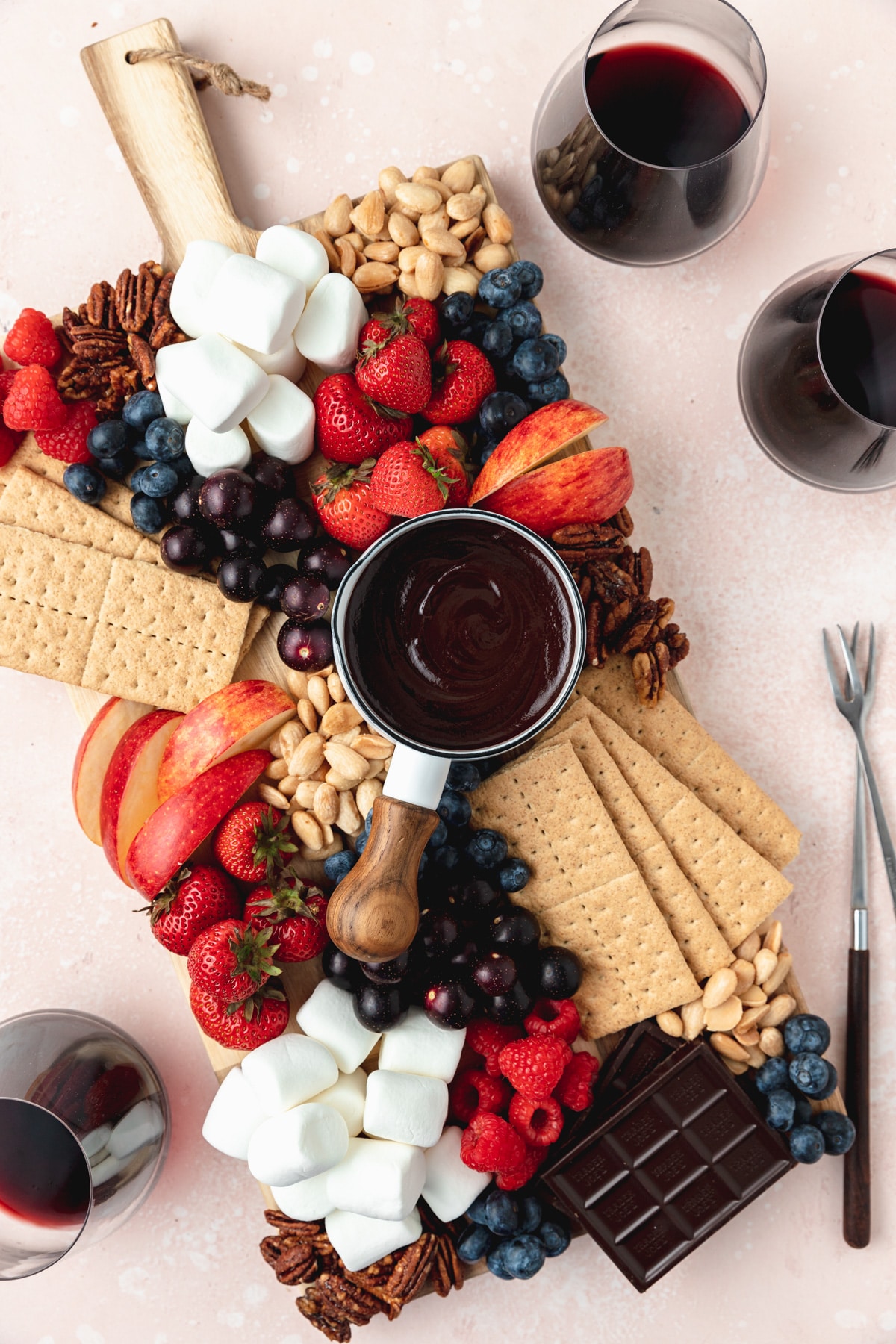 This Valentine's Day Dessert Board is perfect to make for your loved ones to enjoy on Valentine's Day. Whether you're enjoying a movie night with loved ones, want to surprise the kids with a special treat or are planning a Galentine's party this board filled with Valentine's desserts and treats is a great choice.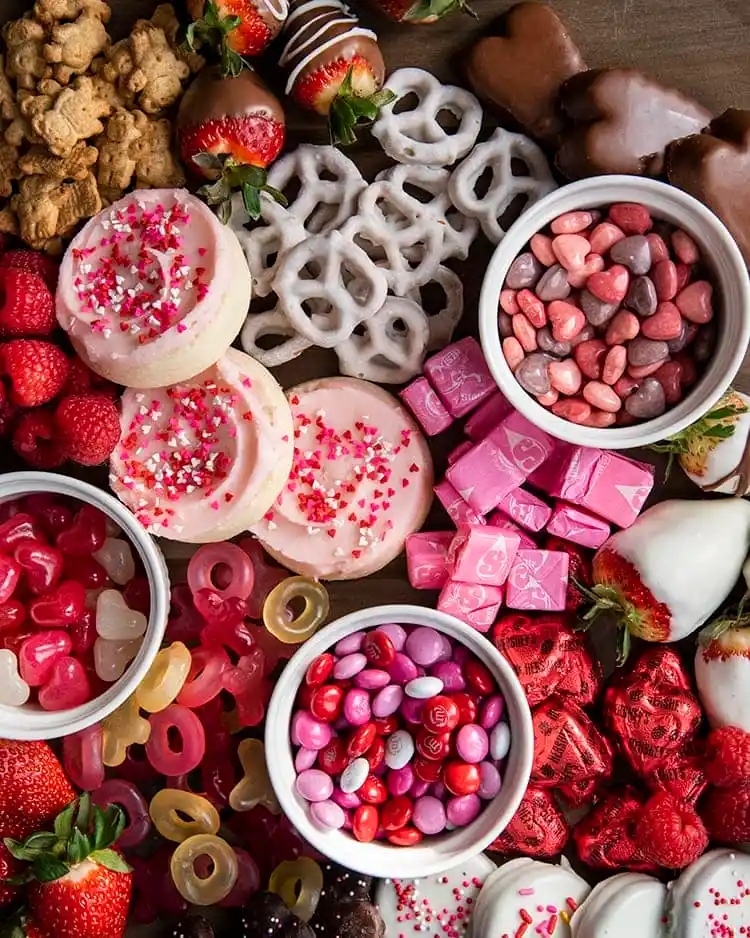 Make the Valentine's extra sweet with this dreamy Valentine's Day Dessert Board featuring ice cream, fruit, candies, chocolate and sprinkles! I love how unique this ice cream Valenteine's board is.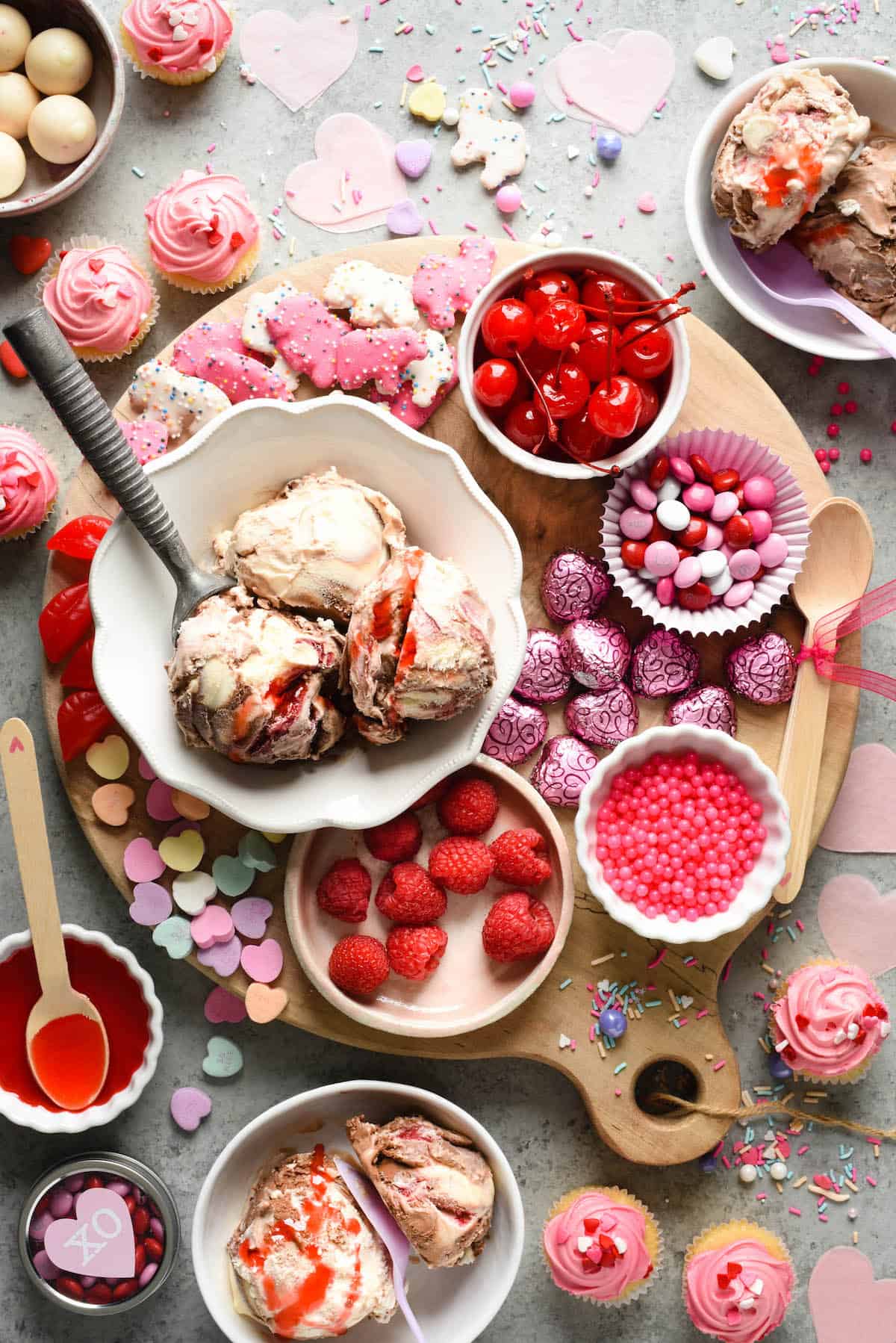 This fruit charcuterie board is filled with refreshing fruit and a plant based low-calorie fruit dip. This fruit grazing board is perfect for so many different occasions and is a really easy snack board to throw together.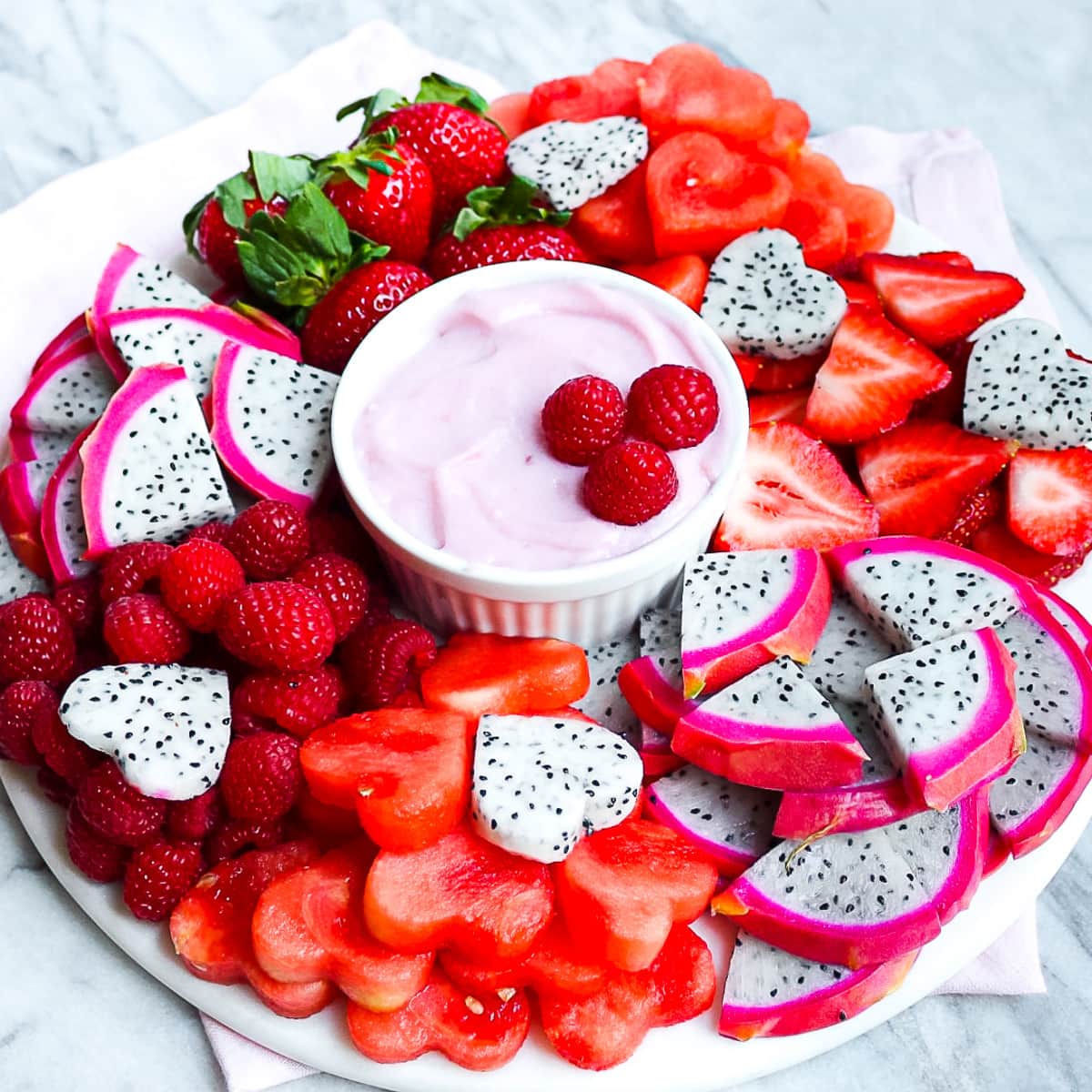 Valentine's Day Candy Tray from Tonya Staab
No matter what you are doing for Valentine's Day this year, you can't go wrong with this candy tray. This Valentine's Day candy tray is perfect for celebrating Galentine's Day with girlfriends. Watch movies and enjoy sparkling wine too.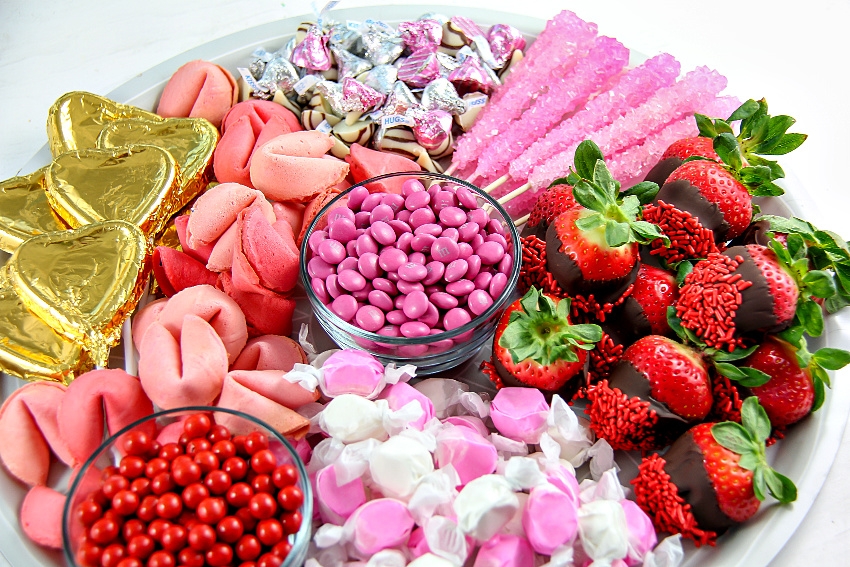 Charcuterie Board Made With Love by Ottawa Mommy Club
This savory charcuterie board is filled with cheeses and cured meats and fruit. It also includes plenty of heart shaped ingredients to give it that special Valentine's feel.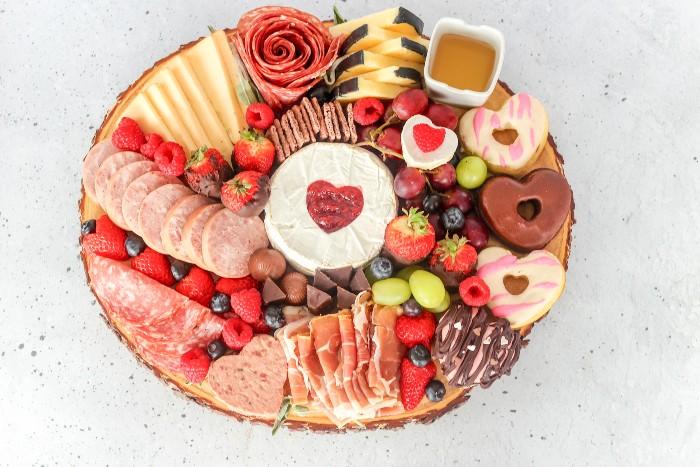 This dessert charcuterie board is filled with a combination of delicious cookies, chocolate and fruits like cherries and strawberries.