Valentine's Day is right around the corner, and there's no better way to celebrate the holiday than with a refreshing Valentine-themed cocktail. These amazing Cupid cocktails feature wonderful Valentine's Day flavors, like strawberry and raspberry, in addition to being festive colors perfect for celebrating the holiday. So pop on a romantic movie, toast with these delicious Valentine's Day cocktails after the kids are in bed, and enjoy the day of love!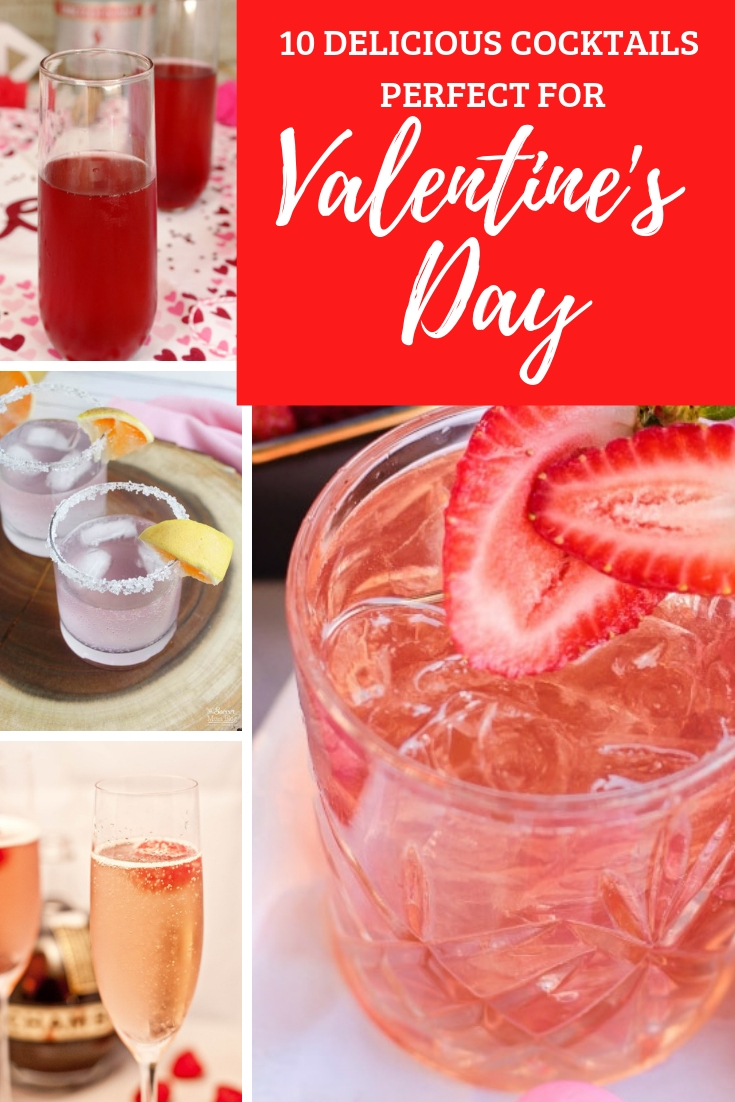 Special Valentines Day Cocktails
Love is in the air! And I love celebrating Love any day of the year. But February 14th is always a specially good occasion to swap your usual red wine for something a little more special. Of course, you could buy your loved ones a box of chocolate or plan a romantic meal. And I bet you'll need a romantic drink, and these Valentine's Day cocktails will definitely help set the mood.
Whether you have a sexy date night planned, or you're hosting a Galentine's Day for a cozy February 13th shindig with the girls, these Valentine's drinks will make the occasion more festive, fun, and flirty! So However you choose to celebrate Valentine's Day, grab your cute glassware, shake that mixer, and let cupid take care of the rest!
Lovely Cocktails to Make for Valentine's Day
If your sweetheart prefers a creative Valentine's cocktail to a bouquet of roses, get ready to toast to love with these pretty pink drinks! From the classic bubbly to the cute and fruity, you can't go wrong with these delicious Valentine's Day drinks.
Make your sweetheart a Cupid's Colada Cocktail for Valentine's Day. This fruity drink is easy to make and delicious, great for parties! What makes Cupid's Cocktail Colada a bit lovey-dovey is a touch of Grenadine which adds a nice pinkish hue. Isn't it pretty?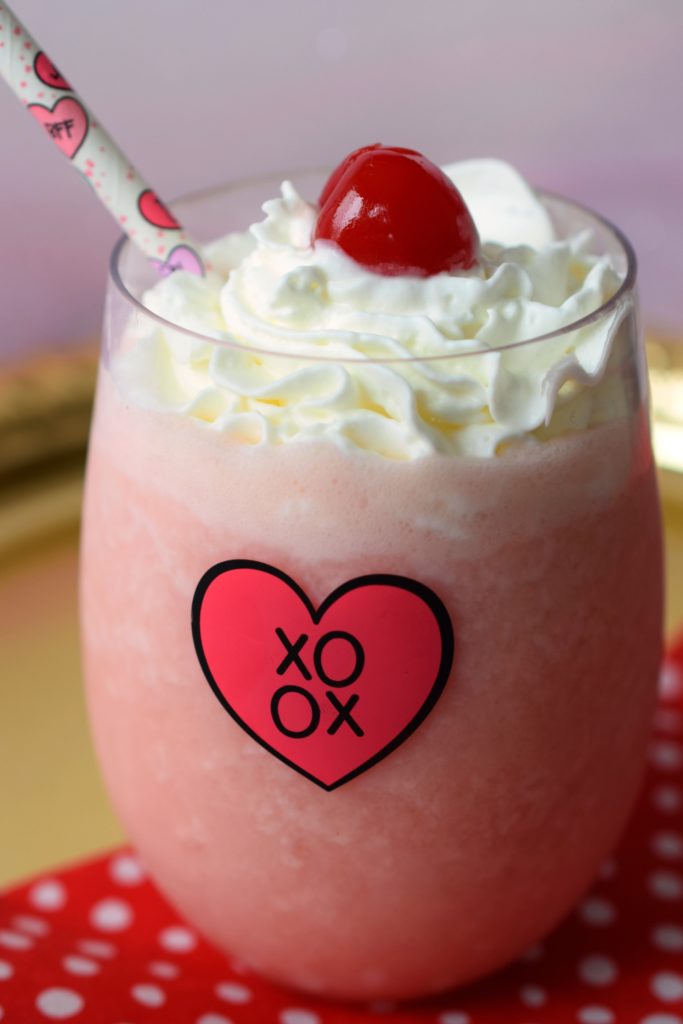 This fun Valentine's Day cocktail for adults can easily be made family-friendly by simply omitting the rum. Or if you are celebrating Galentine's Day with the girls, you can easily make a big pitcher of these and enjoy!
A gorgeous and bright Valentine's Day cocktail! Made with only four simple ingredients, it's great to make for your lovebug! This easy Valentine's cocktail is pretty, pink, and tasty. Plus, you can turn it into a mocktail that kids (or anyone under 21) can drink! Just skip the vodka and add a bit more cranberry juice or soda.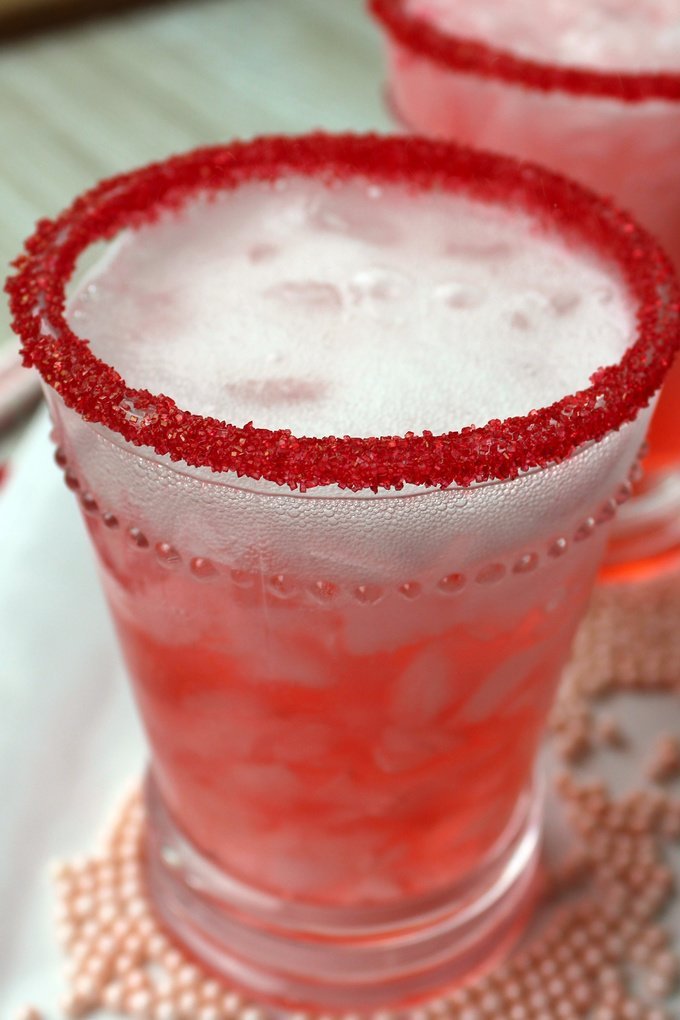 The red rim is really easy to whip up, adding a really festive touch to this adorable Valentine drink. It is a fun cocktail that is great to share with your Valentine. Cheers!
Mix up this amazing strawberry champagne cocktail recipe, perfect for a girls' night, New Year's Eve, Valentine's Day, or any night you need a bit of bubbly in your life! Pair this with a delicious chocolate dessert, good friends, or your significant other, and have fun!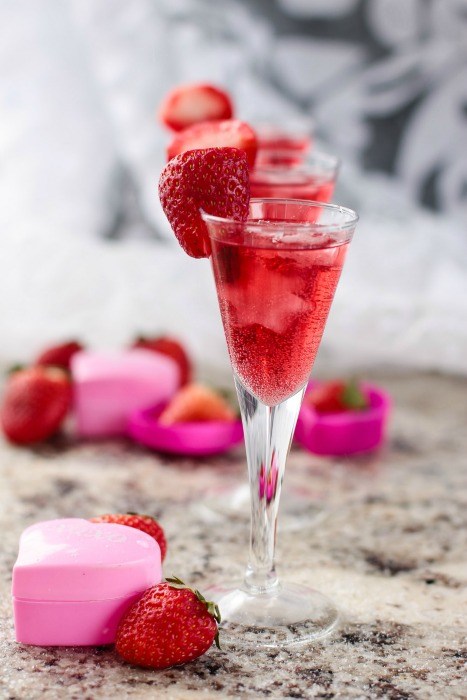 4. Strawberry Creamsicle Cocktail | Cook Eat Go
This Strawberry Creamsicle Cocktail and Mocktail Recipe is a funny holiday drink. It is a Valentine's drink so easy to assemble, and the taste is amazing! Top it off with whip cream and sprinkles, and it is perfect for any get-together, a girls' night in, or refreshing cocktails for valentine's day celebrations.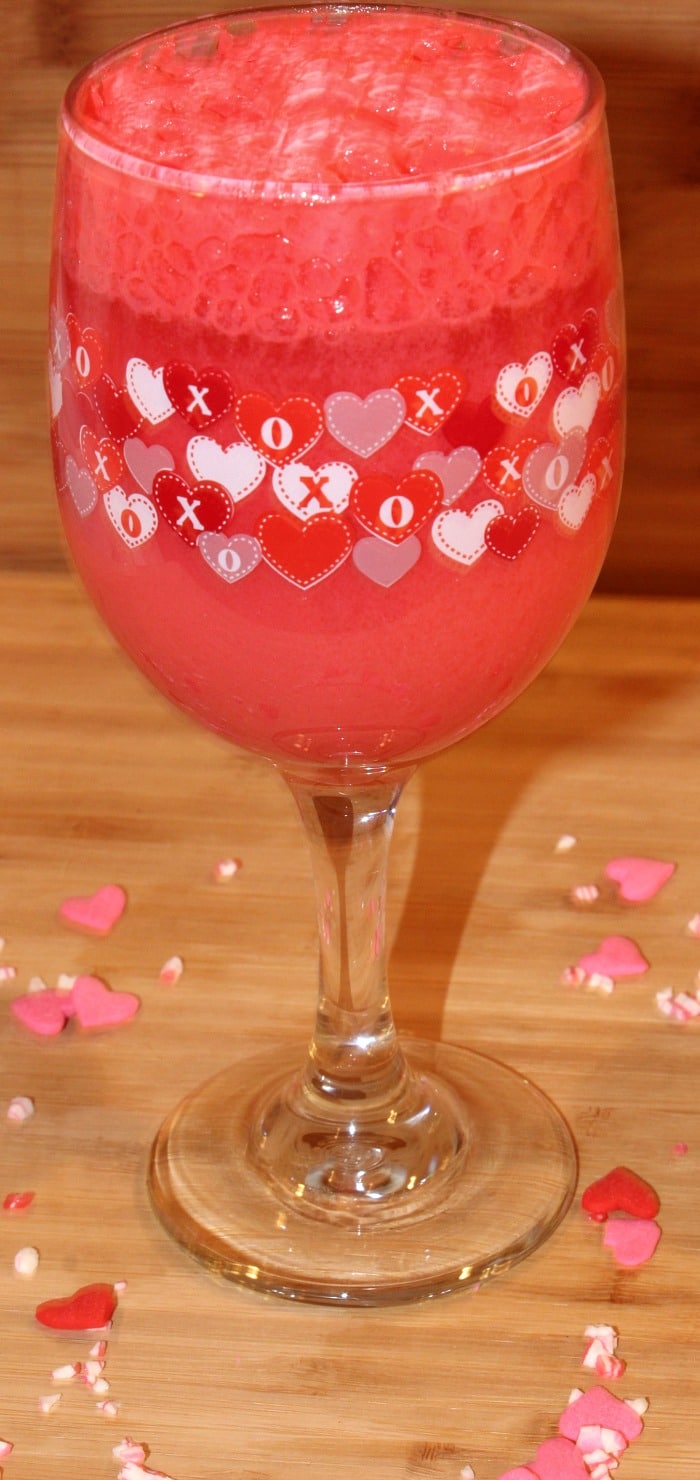 The perfect Valentine's drink to enjoy on the official day of "love", has to be red! These Valentine's Mimosas are made with pink champagne and pomegranate juice; the perfect marriage. With only two ingredients, what a festive and fun combination for a Valentine's Day cocktail!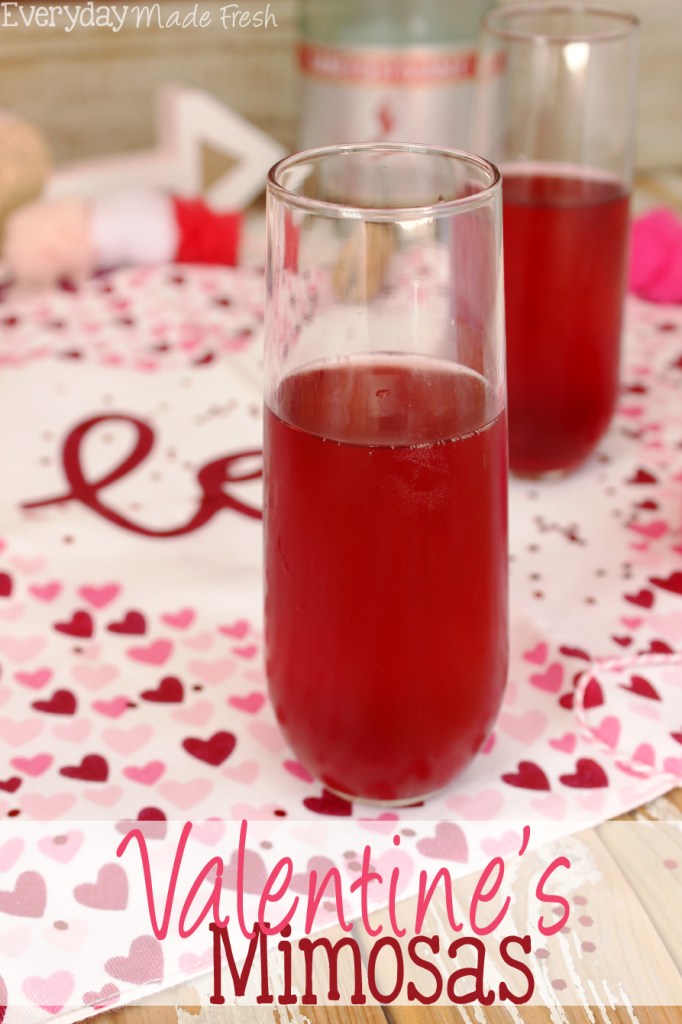 Valentine's Day marks the perfect day to enjoy a sip of a delicious cocktail made with love from the love of your life. But you don't need to be a fancy mixologist to make great cocktails, and this easy valentine's cocktail recipe will prove it! It is the perfect match for staying in with the "bae" and toast with a romantic drink.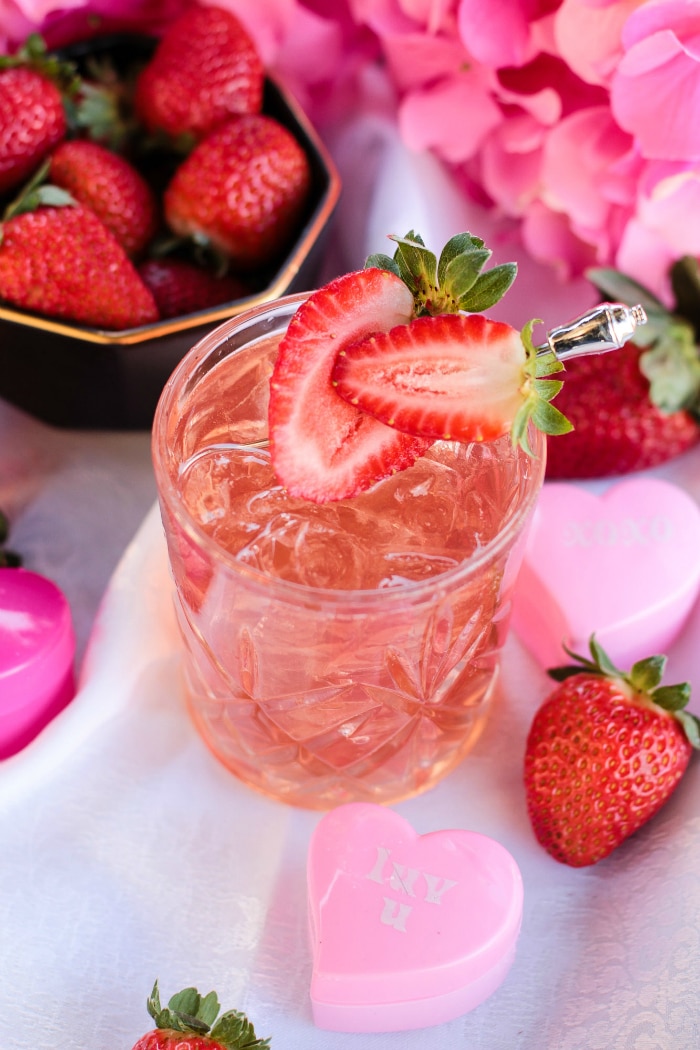 If you're looking for a Valentine's Day cocktail to really put you in the mood, this Damiana tea and sake cocktail is a divine Valentine's aphrodisiac. Cold steep your tea overnight for the sweetest cocktails for Valentine's day!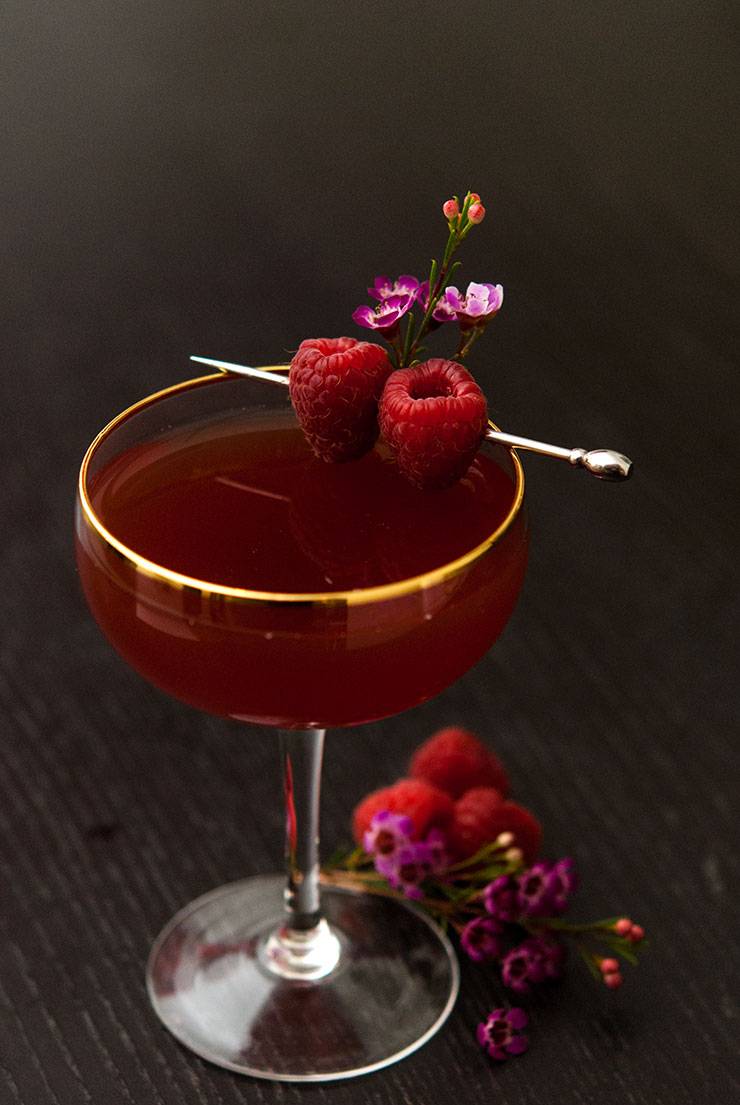 8. Cherry Strawberry Screwdriver | This Mama Loves
These Valentine's Cherry Strawberry Screwdrivers are so amazing and really festive. And you can easily make these Valentine's day drinks a mocktail, just skip the alcohol. So take out your cocktail shaker and start sipping on a fun and fruity cocktail while watching a movie with your sweetheart.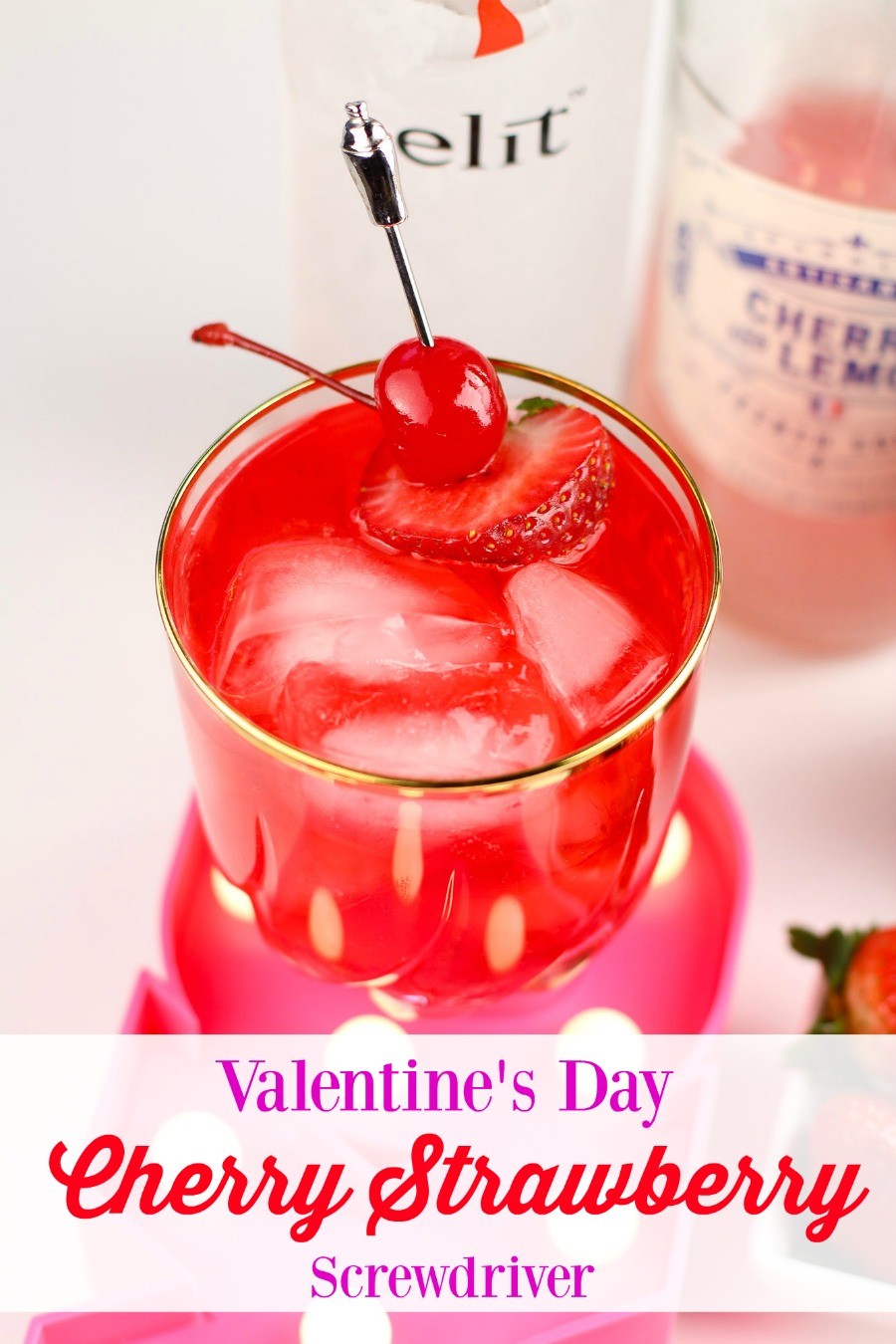 9. Chocolate Cheesecake Mixed Drink | A Magical Mess
A lovely cheesecake mixed drink is a perfect treat for date night. It's the answer to the question, "Should we have drinks or dessert?" This decadent chocolate love cheesecake drink is romance in a glass. This Valentine's Day cocktail is pretty simple to make, but impressive to the eyes and taste buds.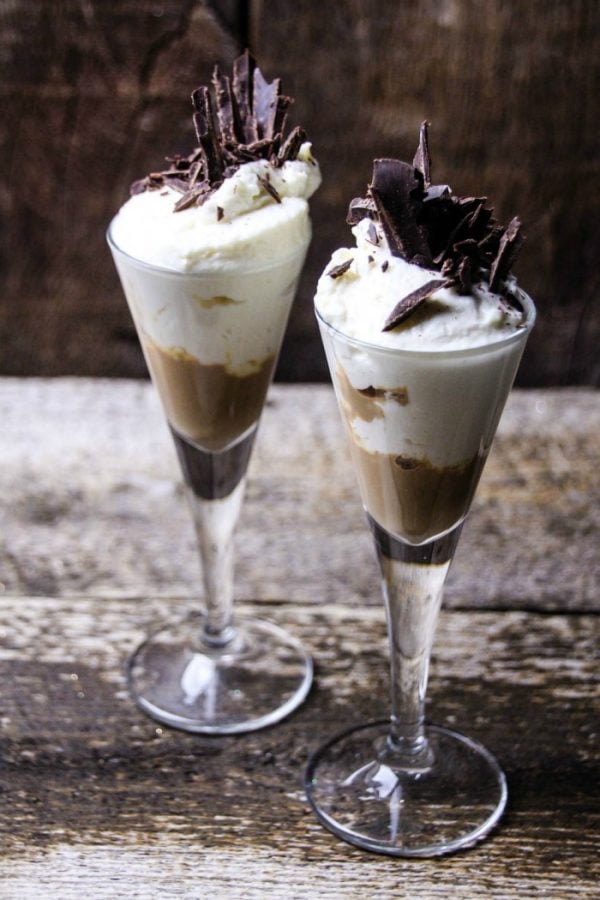 When you are in the mood for something sweet, give this cocktail a try! It's not just for Valentine's day, either. Mix it up for any occasion. Make it a date night specialty, or just an after-dinner treat for any time!
Try a simple and elegant sparkling drink with just the right amount of sweetness and the perfect color. It is a quick, easy, elegant little cocktail that is perfect for a night of bubbly, snuggles, popcorn, and a movie, or to end a super stressful, long week, It is also a delicious drink for any celebration, New Year's Eve or Valentine's Day!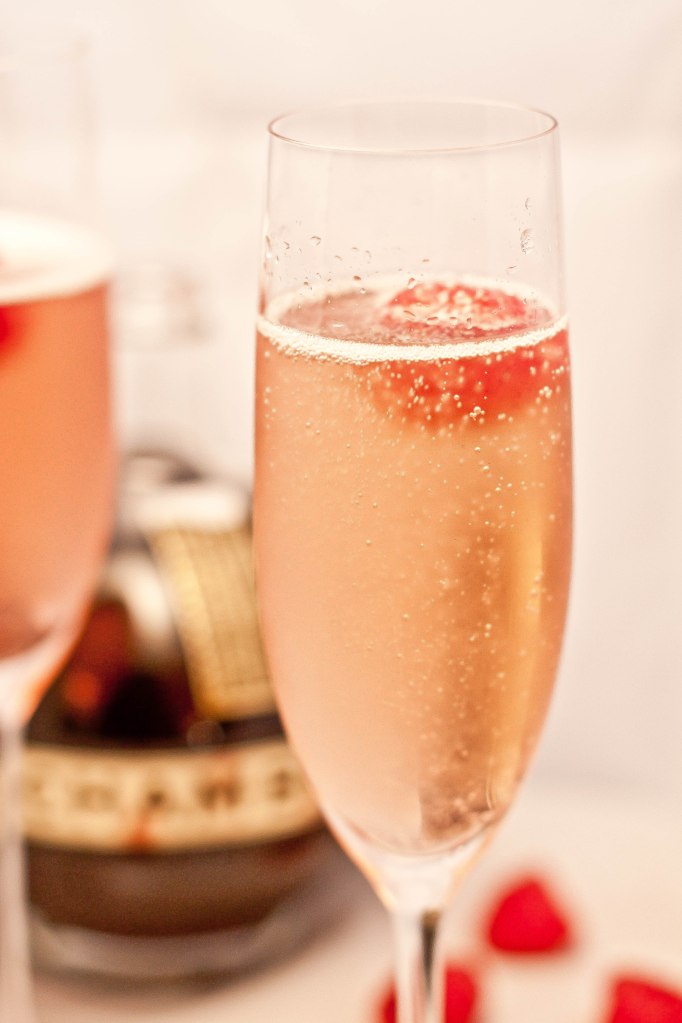 It is dubbed a French Kiss because bubbly = special occasions = New Year's = midnight kiss + Chambord = France = Well, that was enough for me. Or, French Kiss because the Chambord just 'kisses' the bubbly.
Bonus Valentine's Drink: Berries And Vodka Cocktail – Growing Up Bilingual
This delicious vodka and red berries cocktail is the perfect drink for entertaining or date night. I love how easy this is to prepare, and the taste is heavenly. This cocktail is not too sweet so it's something that will appeal to both men and women making it the perfect date night or Valentine's cocktail.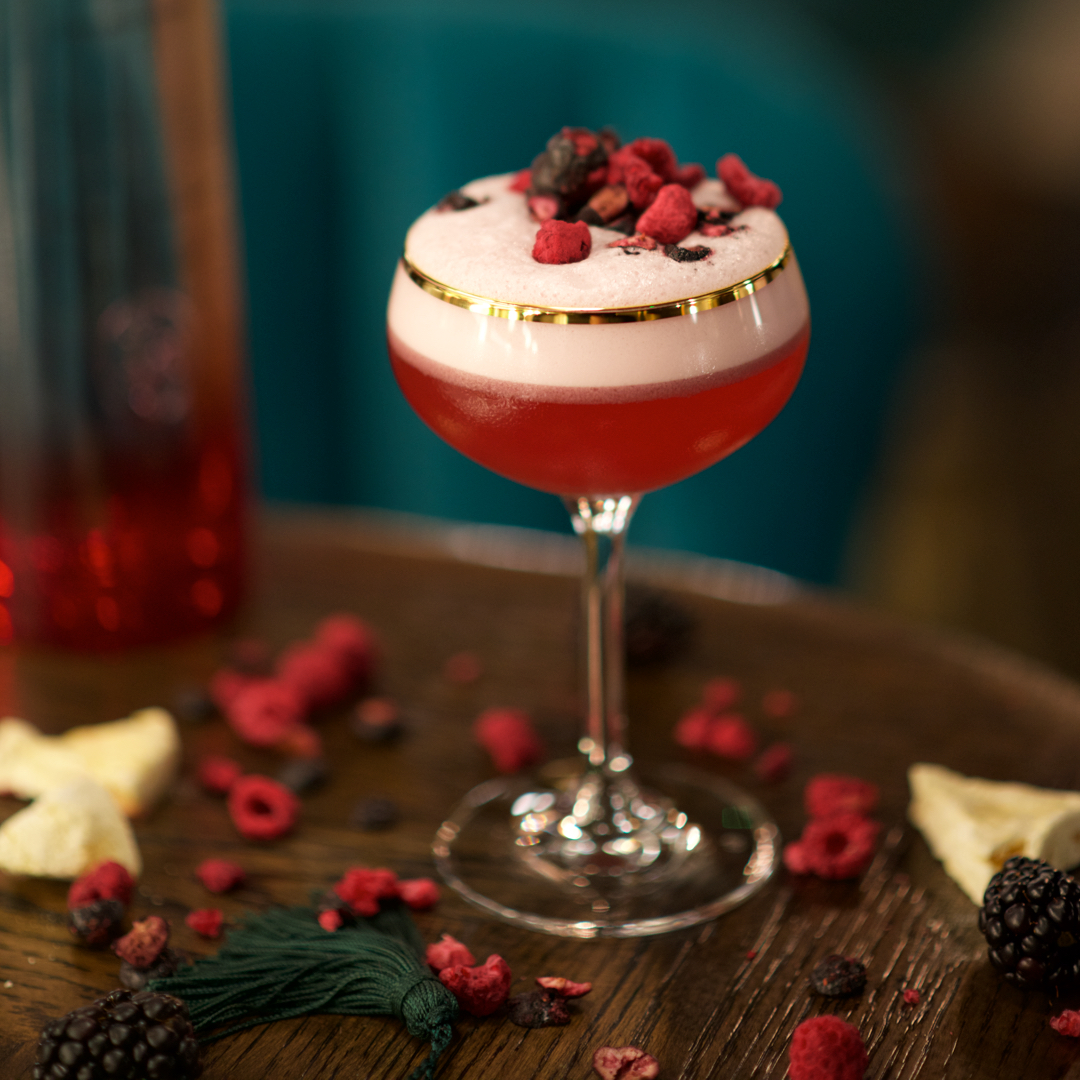 And if you want to spice things up, check out my post about The Perfect Latino Valentine's Cocktails. These delicious cocktails are full of Latino flavor and are the ideal option to accompany that romantic Valentine's dinner you are planning for your sweetie.
More Creative Valentine's Day Ideas You'll Love
What better time than Valentine's Day to show your loved ones what they mean to you? And maybe you are looking for out-of-the-box ideas for gifts that reflect the love you have for them. So here are some of the best romantic ideas to make this year's Valentine's Day special. You can thank me later!
if you're looking for a great way to surprise your loved one, a Valentine's Charcuterie Board is a great way! So I have rounded up some of the prettiest (and, dare I say) easiest Valentine's charcuterie board ideas. From Valentine's dessert grazing boards and cheese platters to Valentine's platters and snack boards, there's something for everyone!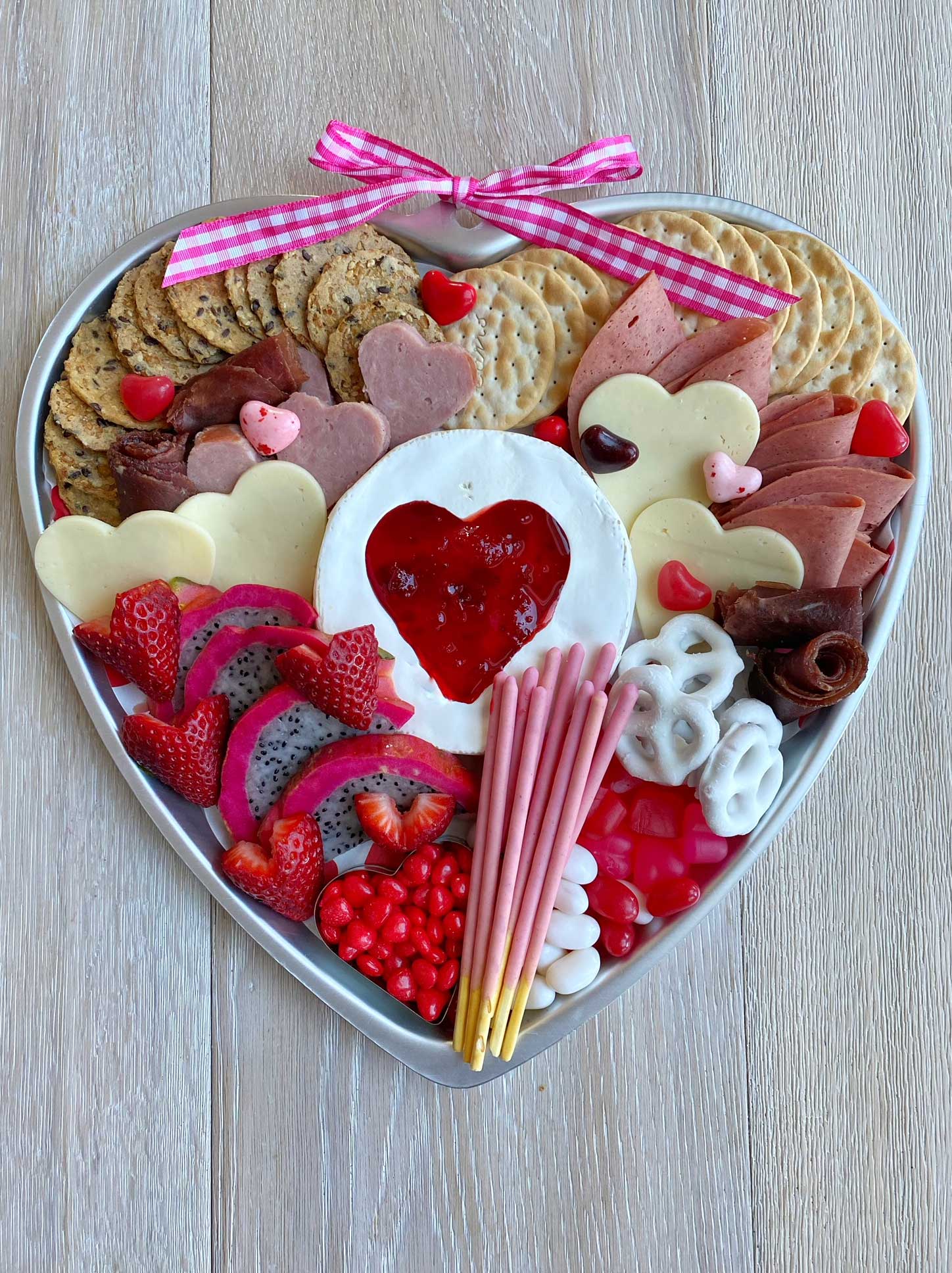 I didn't think there was any way to improve on the perfection that is chocolate flan. Yet this Nutella chocolate flan does just that by combining the delicious taste of chocolate Nutella with the soft, creamy texture of flan. Topped with fresh fruit, this Nutella flan is the ultimate heart-shaped chocolate dessert!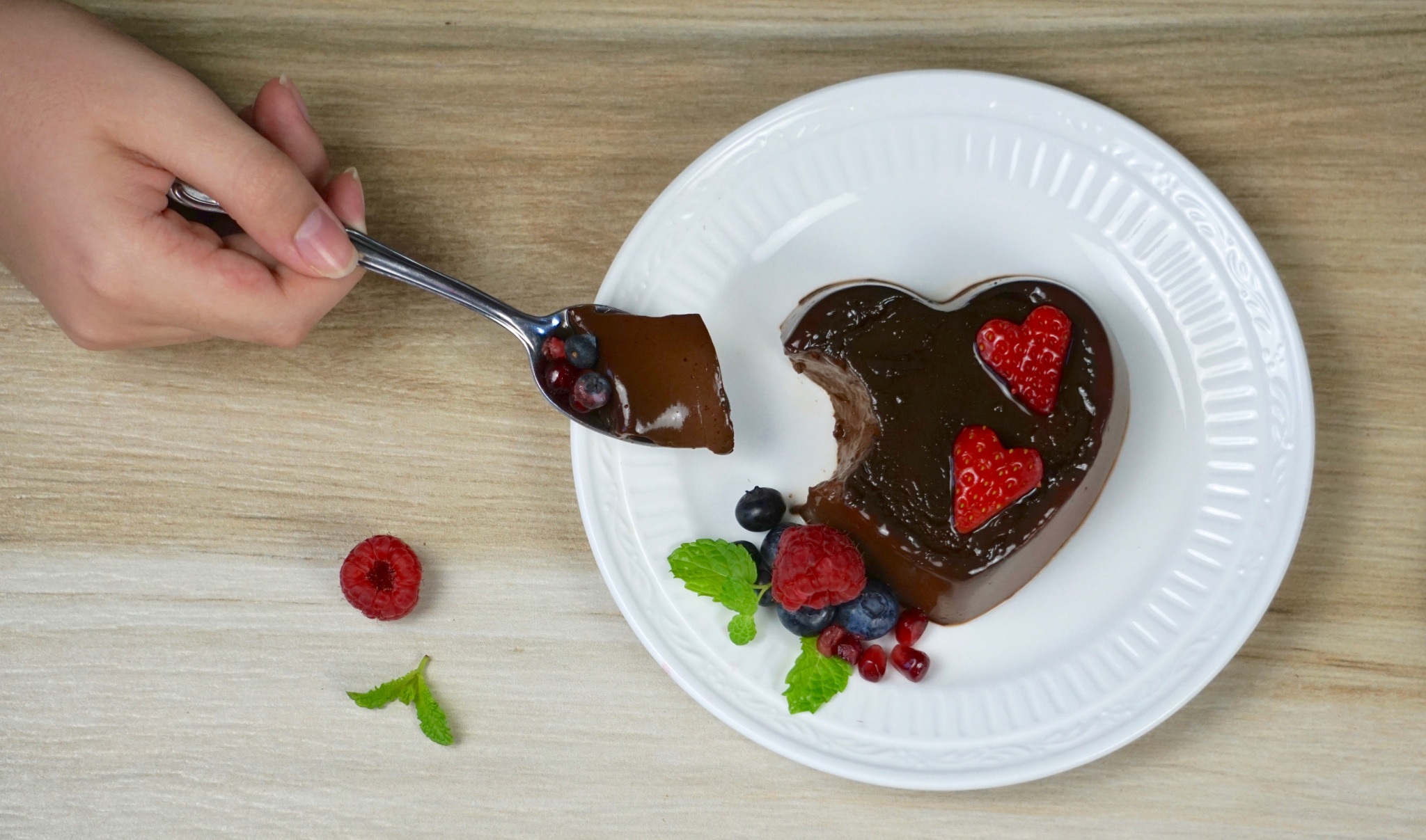 Whether planning to surprise your sweetheart with breakfast in bed or are looking for a cute kid-friendly Valentine's breakfast, you're sure to find a Valentine's recipe good enough to fall in love with. From fluffy heart-shaped pancakes and delicious breakfast casseroles to fancy egg recipes, and vegan Valentine's breakfast ideas, there's something here for everyone!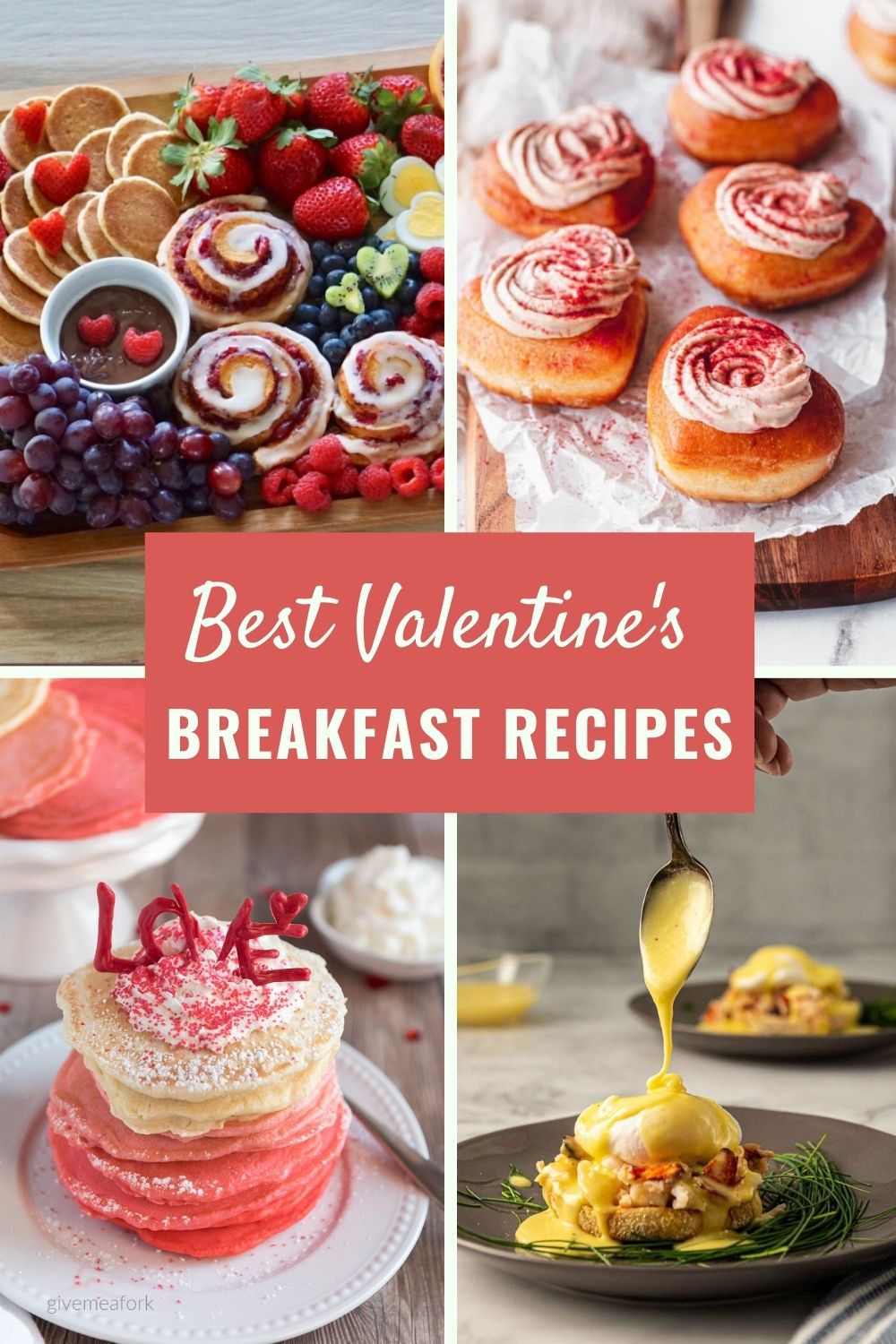 Sharing a home-cooked meal with your special someone on Valentine's Day is a beautiful way to celebrate the holiday. One great way to spice things up on this romantic day is to cook a deliciously spicy meal for dinner. However you wish to warm up the holiday, these delicious spicy dishes will make your Valentine's Day a little hotter.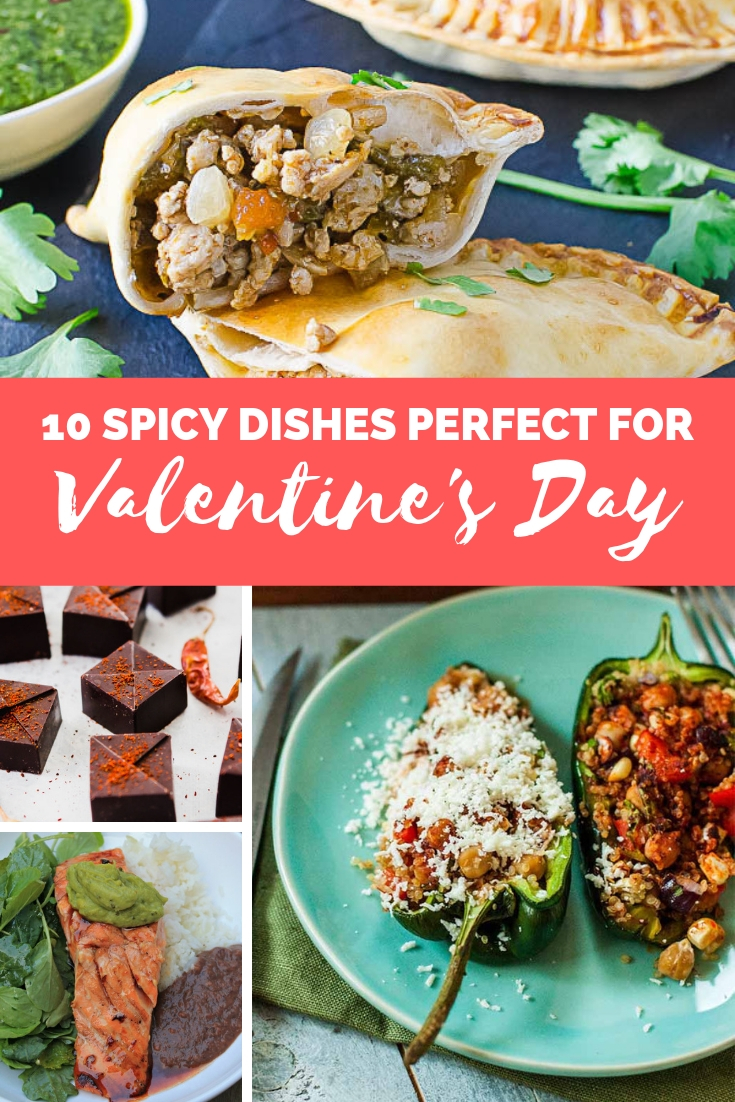 What I love the most about this Valentine's breakfast charcuterie board is that you can include all your favorite breakfast foods. From pancakes and waffles to eggs and cinnamon rolls, you can add lots of different things to your breakfast board to make it your own.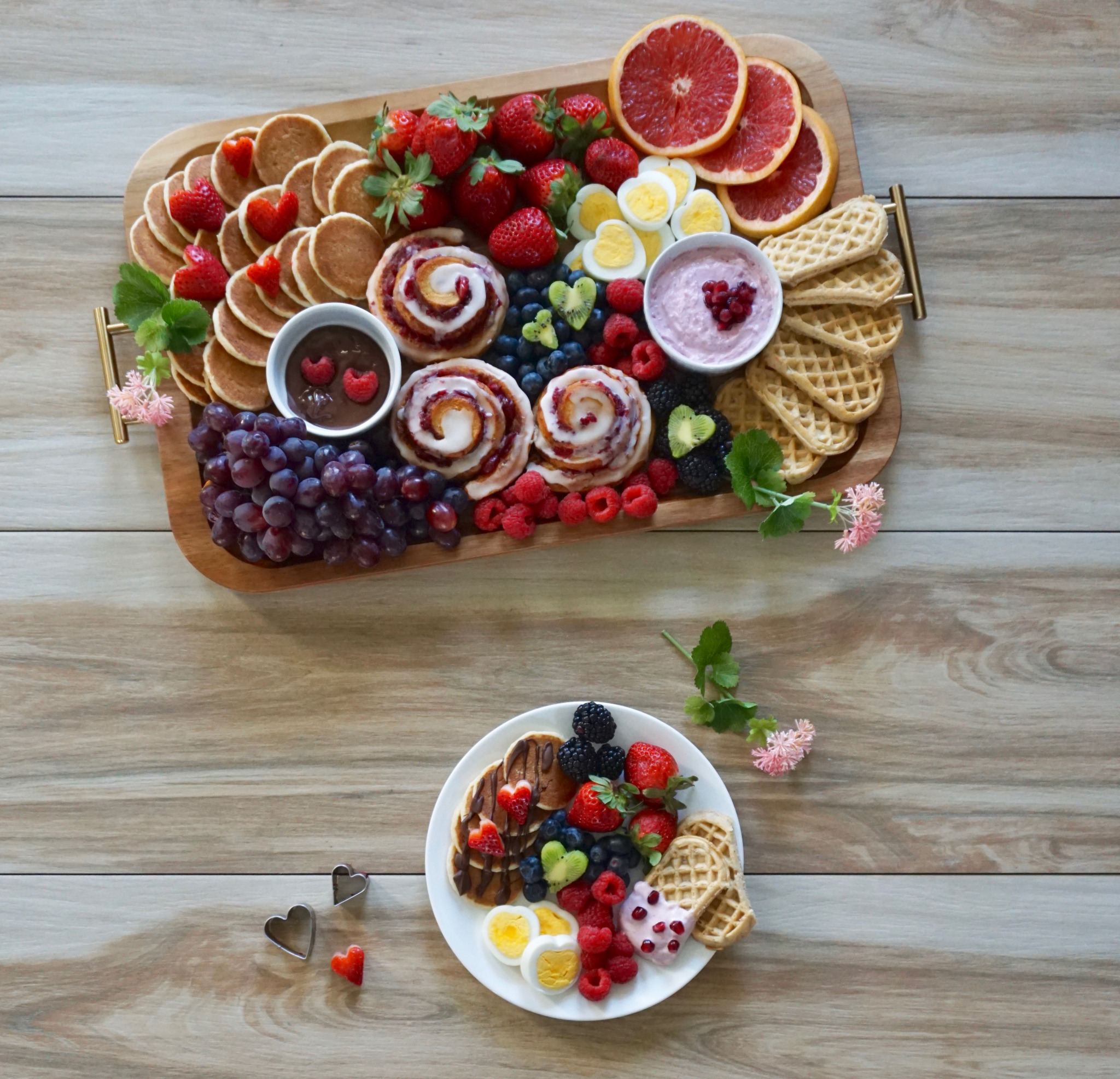 Valentine's is one of those days that inspire us to create something that shows our loved ones how much we care. But sometimes, we don't have the time to spend hours doing a complicated DIY project. So here are lots of DIY Valentine's crafts that are easy to do, and for most of these, you will not have to spend much time or money.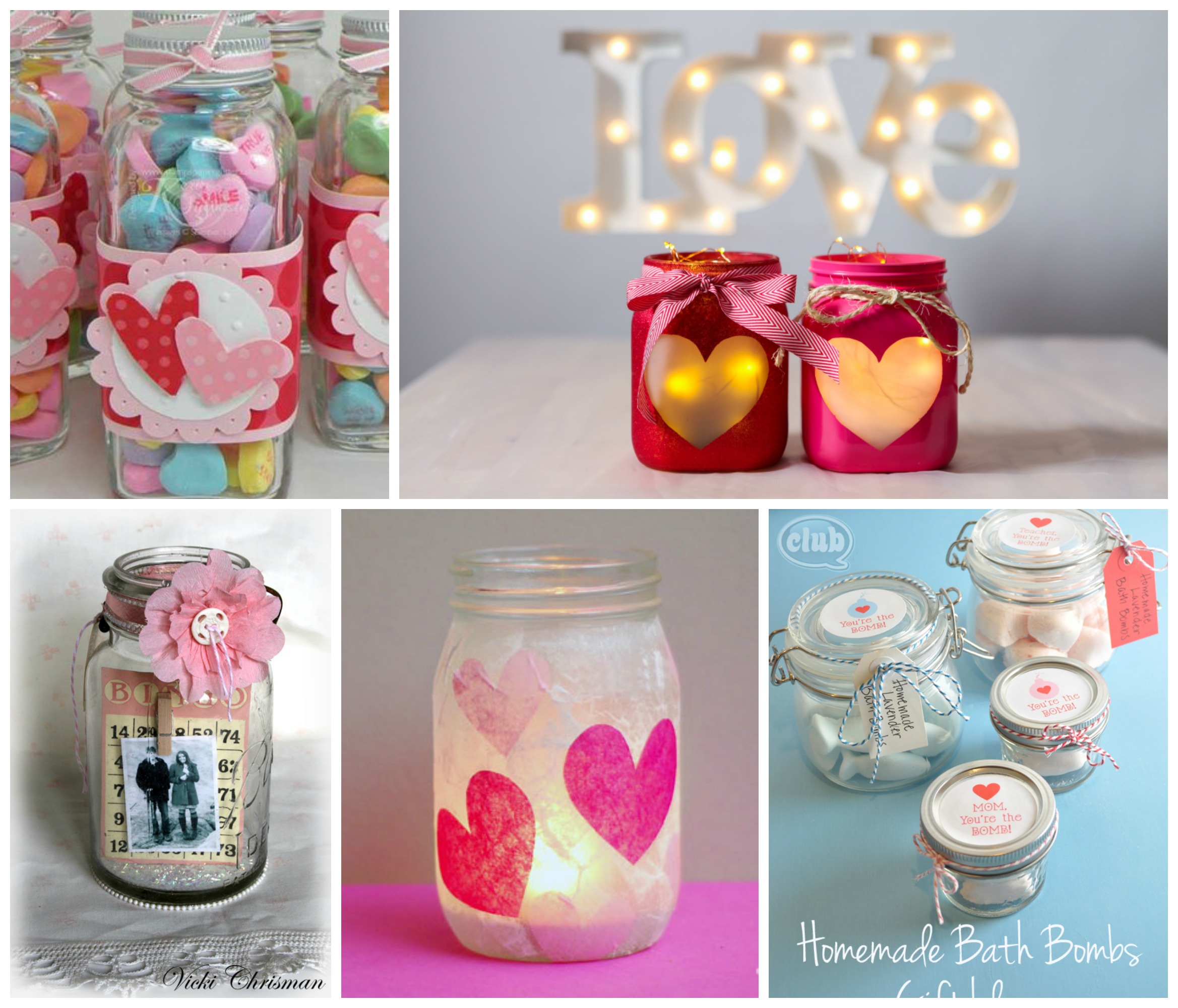 These boxes are perfect for Valentine's or any other occasion, so go ahead and print them. Have some fun with these cute and super easy-to-make DIY paper boxes!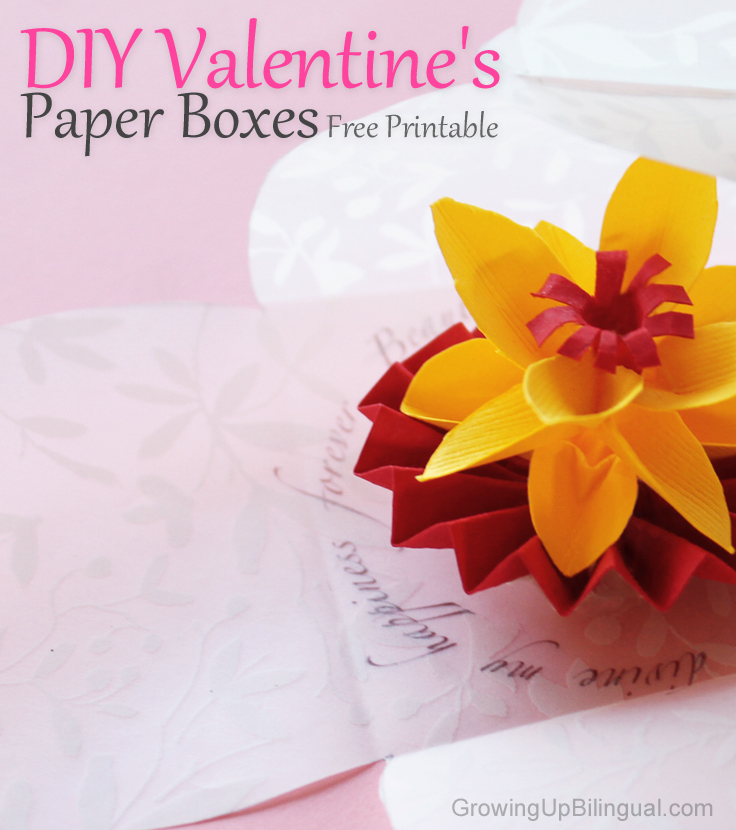 Compensated affiliate links are used in this post. In addition, as an Amazon Associate and member of other affiliate programs, I earn from qualifying purchases.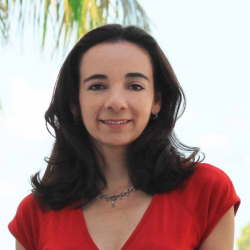 Latest posts by Paula Bendfeldt-Diaz
(see all)