I love to start Valentine's with a unique Valentine's breakfast. I have been obsessed lately with charcuterie boards. So I thought: why not make a Valentine's charcuterie board, or better yet, a Valentine's breakfast board? What I love the most about this Valentine's breakfast charcuterie board is that you can include all your favorite breakfast foods. From pancakes and waffles to eggs and cinnamon rolls, you can add lots of different things to your breakfast board to make it your own.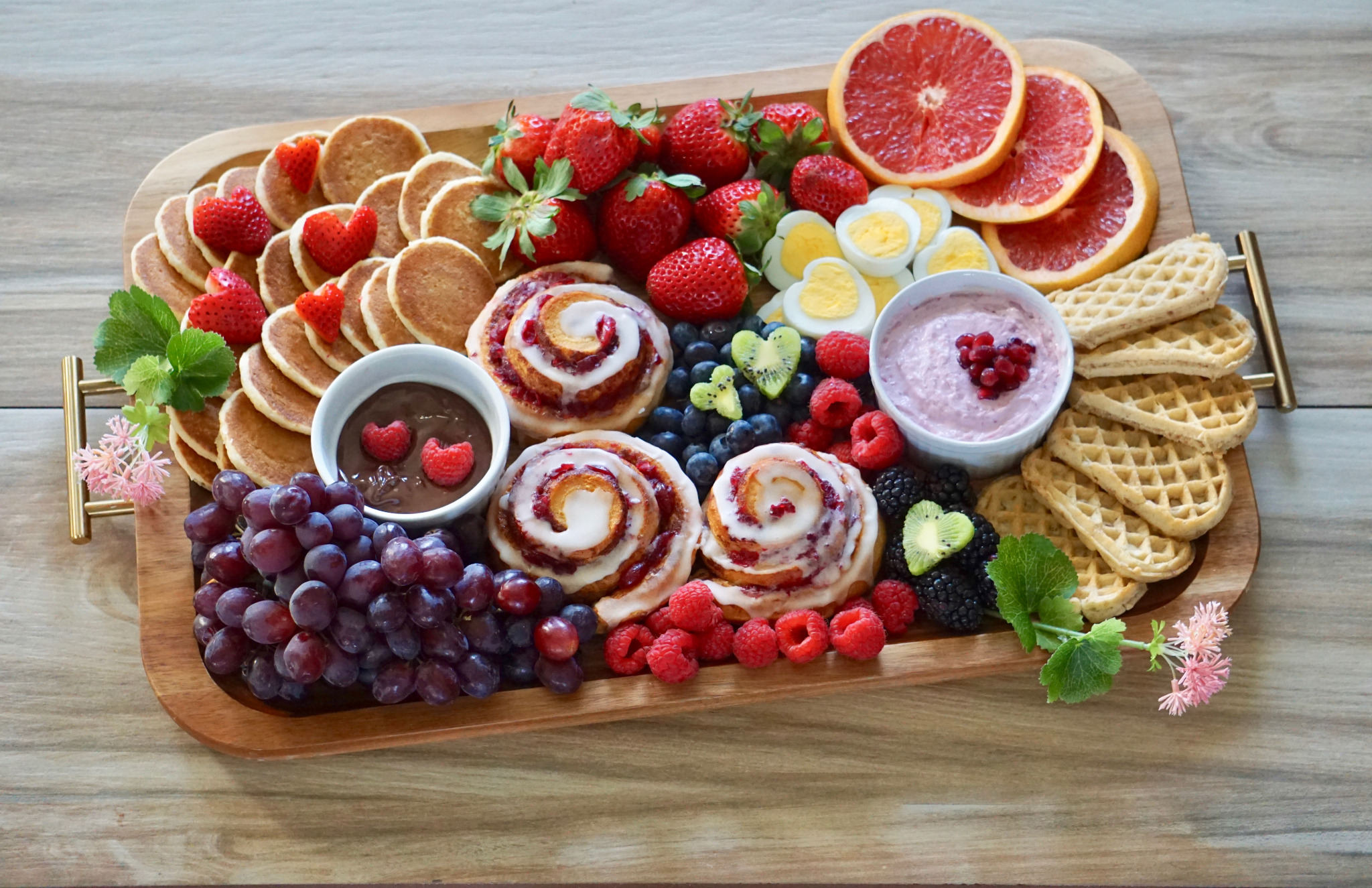 A Valentine's Day Breakfast For a Sweet Morning Surprise
I love making charcuterie boards. They check off all the right boxes: They look pretty, delicious, and easy to make. And a Valentine-themed grazing board is a fantastic way to make someone feel special on Valentine's Day! This charcuterie board idea is the perfect way to start the day, full of all your loved ones' favorite breakfast food and treats.
A dessert grazing board is perfect as a fun Galentine's potluck dish, an intimate meal with your sweetheart, or a fun snack for your kids. As for how to make the best Valentine's charcuterie board, don't worry. I'm sharing everything you need to know (or at least draw some inspiration) on creating a Valentine's breakfast board at home. You will love the end result!
How to Create a Valentine's Day Breakfast, Board
The key to making a beautiful breakfast board is to keep that Valentine's theme in mind. It may seem a little overwhelming if you have never created a charcuterie board. But trust me, it's easy once you know where to start. And if you need more inspiration, here are more creative Valentine's charcuterie board ideas for you to pick from.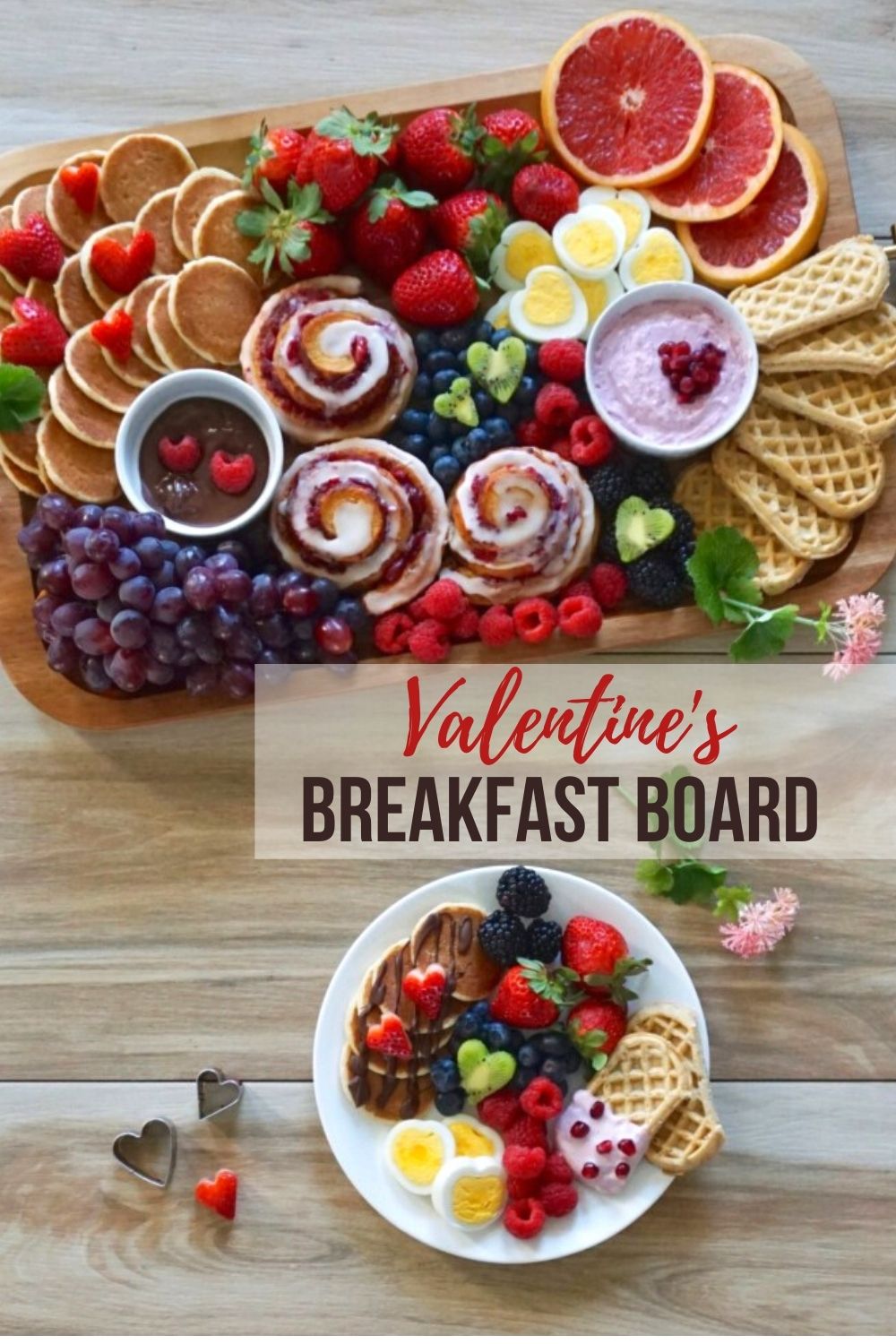 Start With A Theme
Whether it's a specific color scheme or a special occasion, choosing the theme for your breakfast board will give you a clue about what ingredients to include. For this breakfast platter idea, I wanted to have lots of red fruits and chocolate in some way. Because it's not Valentine's without some chocolate, right? I also added lots of hearts, from heart-shaped fruit to heart-shaped hard-boiled eggs.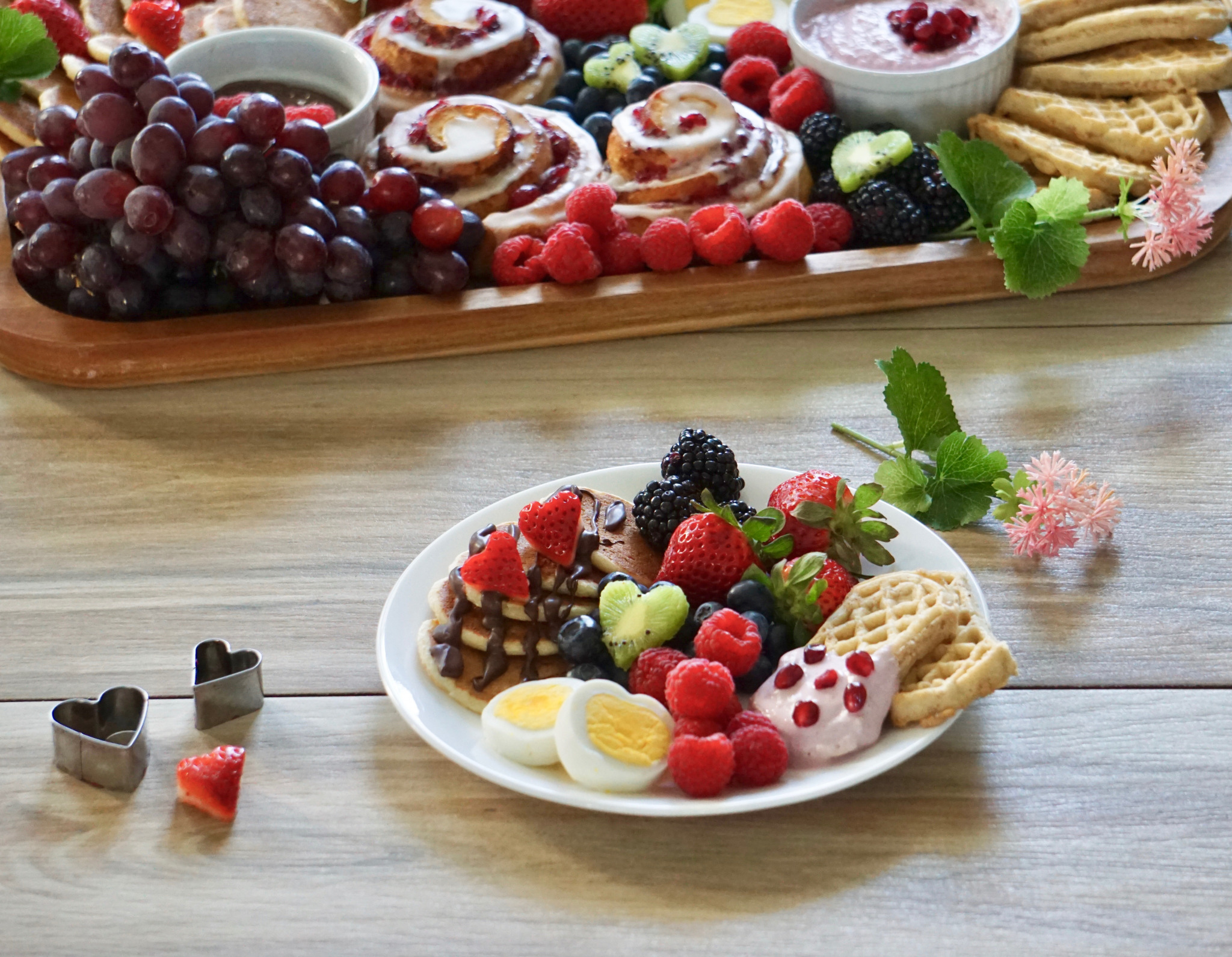 Your theme can also focus on specific breakfast foods. For example, you can make a Valentine's pancake breakfast board or a bagel Valentine's breakfast board. From there, focus on the rest of your ingredients around that theme.
Choose a Board
The size and shape of your board will determine how much food you can put on it. For example, choose a larger board if you're creating Valentine's breakfast board for your family or a Galentine's celebration with friends. But if it is for only two people, choose a smaller board or platter.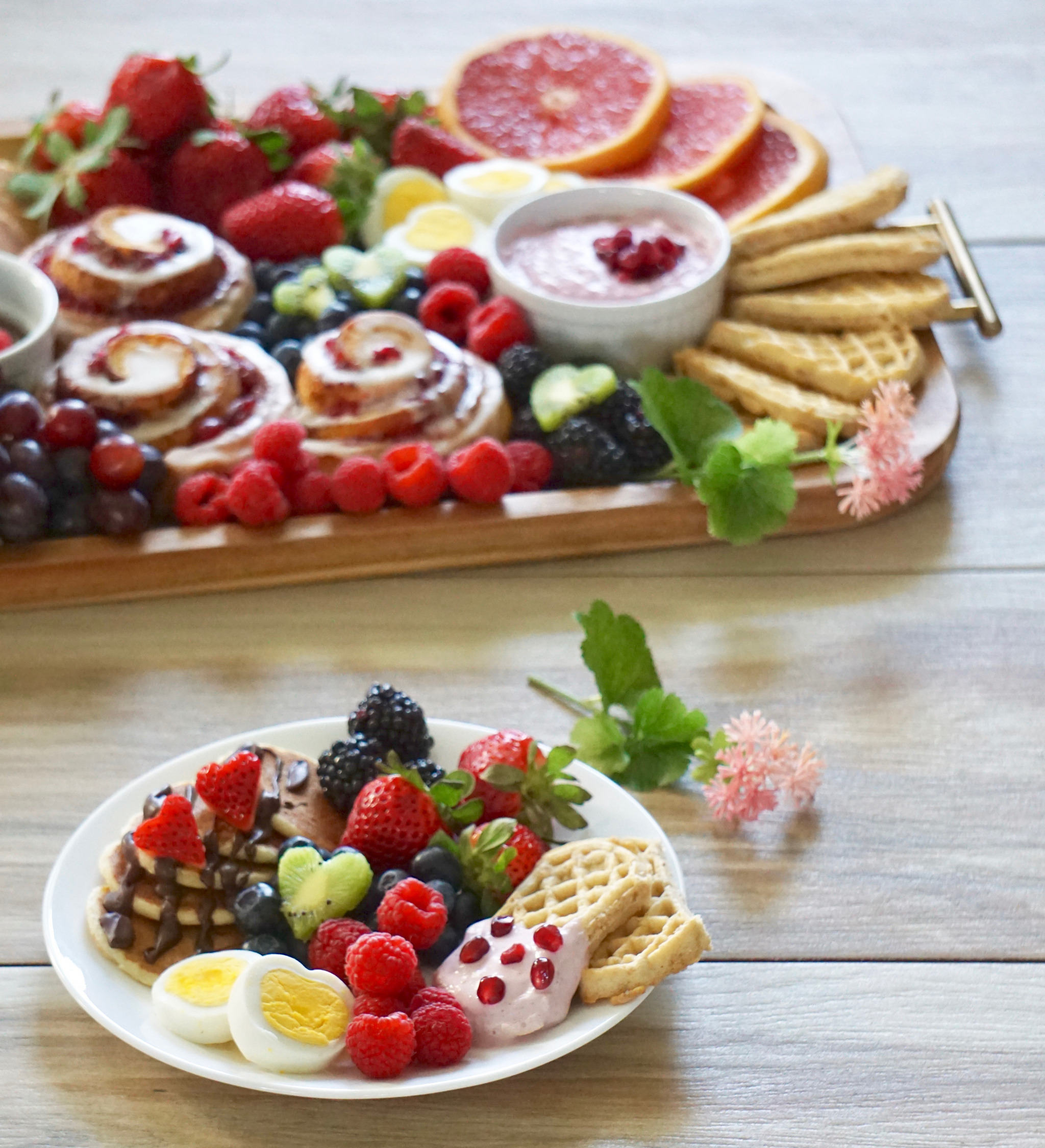 A heart-shaped board or large platter would also be a fun option for your Valentine's breakfast board. I use a wooden tray, which works well, as I can move the breakfast board easily. But remember, use items you already have at home, or if you want to buy a platter, think of something you will reuse!
Decide The Type of Foods To Include On Your Breakfast Board
For this breakfast board, I focused on my family's favorite foods: waffles, pancakes, cinnamon rolls, eggs, cups of blueberry granola and fruit. We're not big on meats, but you can also include other breakfast-friendly proteins like salmon, breakfast sausage, and bacon.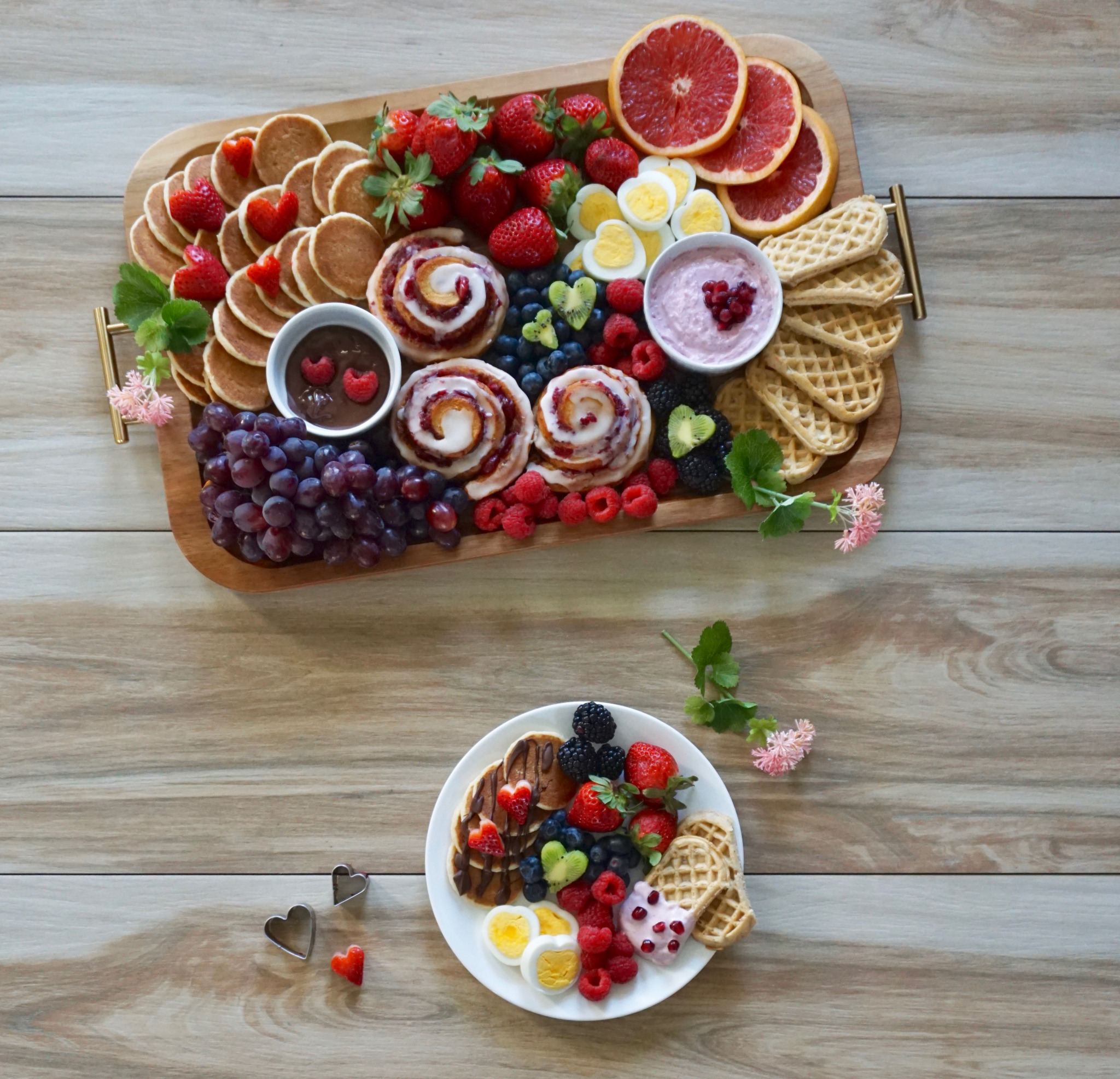 If you're creating a Valentine's breakfast board for a larger group of people, it's a good idea to include many different options. You can even make one breakfast platter for kids, so there is something for everyone. That's the beauty of charcuterie boards: you can play around with ingredients!
Don't Forget Toppings & Dips
Regarding breakfast boards, include different types of toppings or dips for your pancakes, waffles, or toast. In this case, because this is a Valentine's themed platter, I was focusing on using lots of reds and chocolate. Therefore, I included a delicious strawberry yogurt dip that is perfect for dipping waffle sticks and homemade chocolate syrup.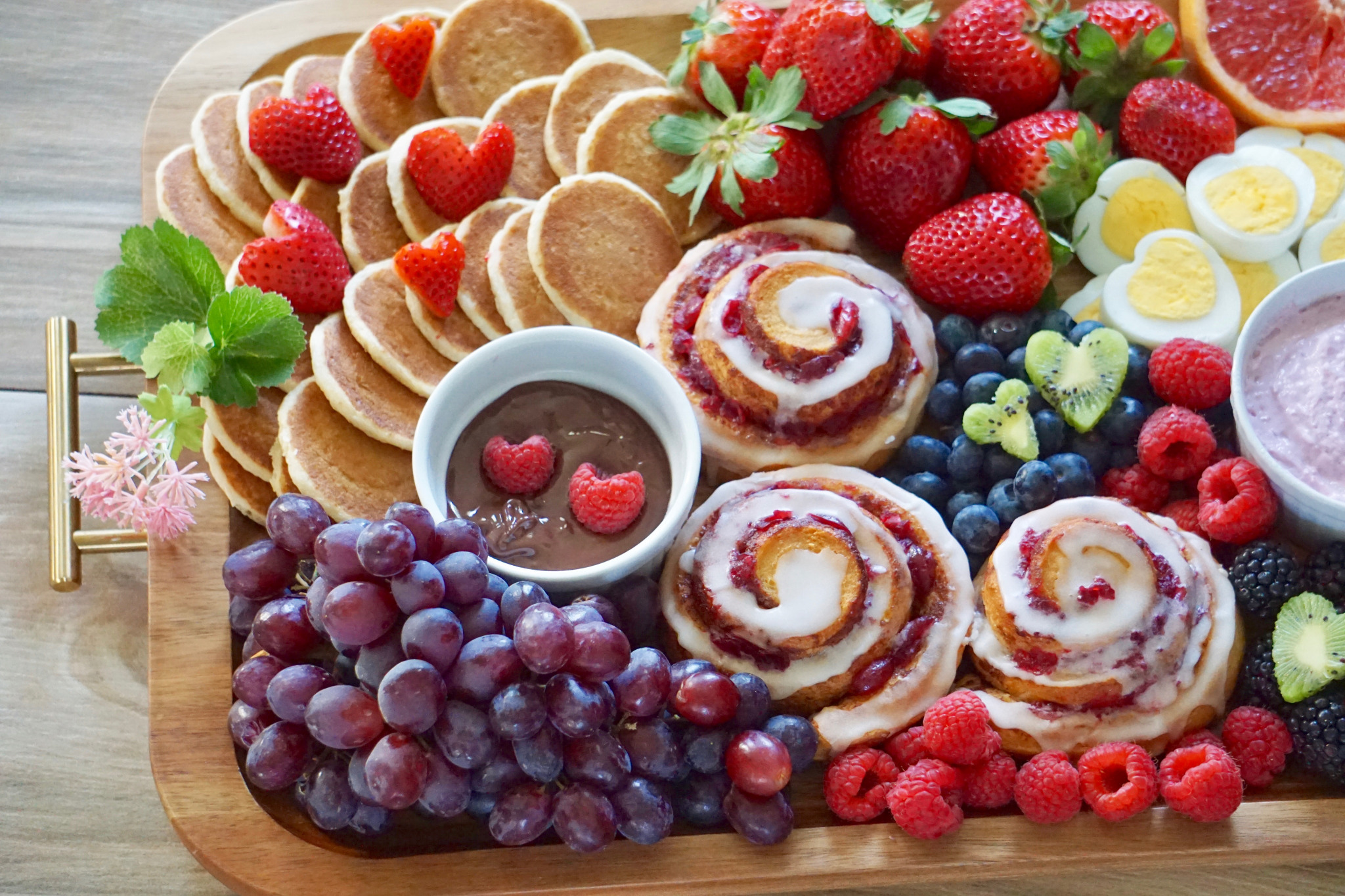 Other ideas for toppings and dips for a breakfast board include:
Cream cheese
Honey
Maple syrup
Whipped cream
Chocolate chips
Jams and jellies
Final Touches For The Best Valentine's Day Breakfast Board
Add some decorations to make your grazing board pop. Since the theme of this breakfast charcuterie board is Valentine's Day, I added some strawberry hearts and some kiwi hearts. I used heart-shaped cookie cutters to make these and made them in a few different sizes.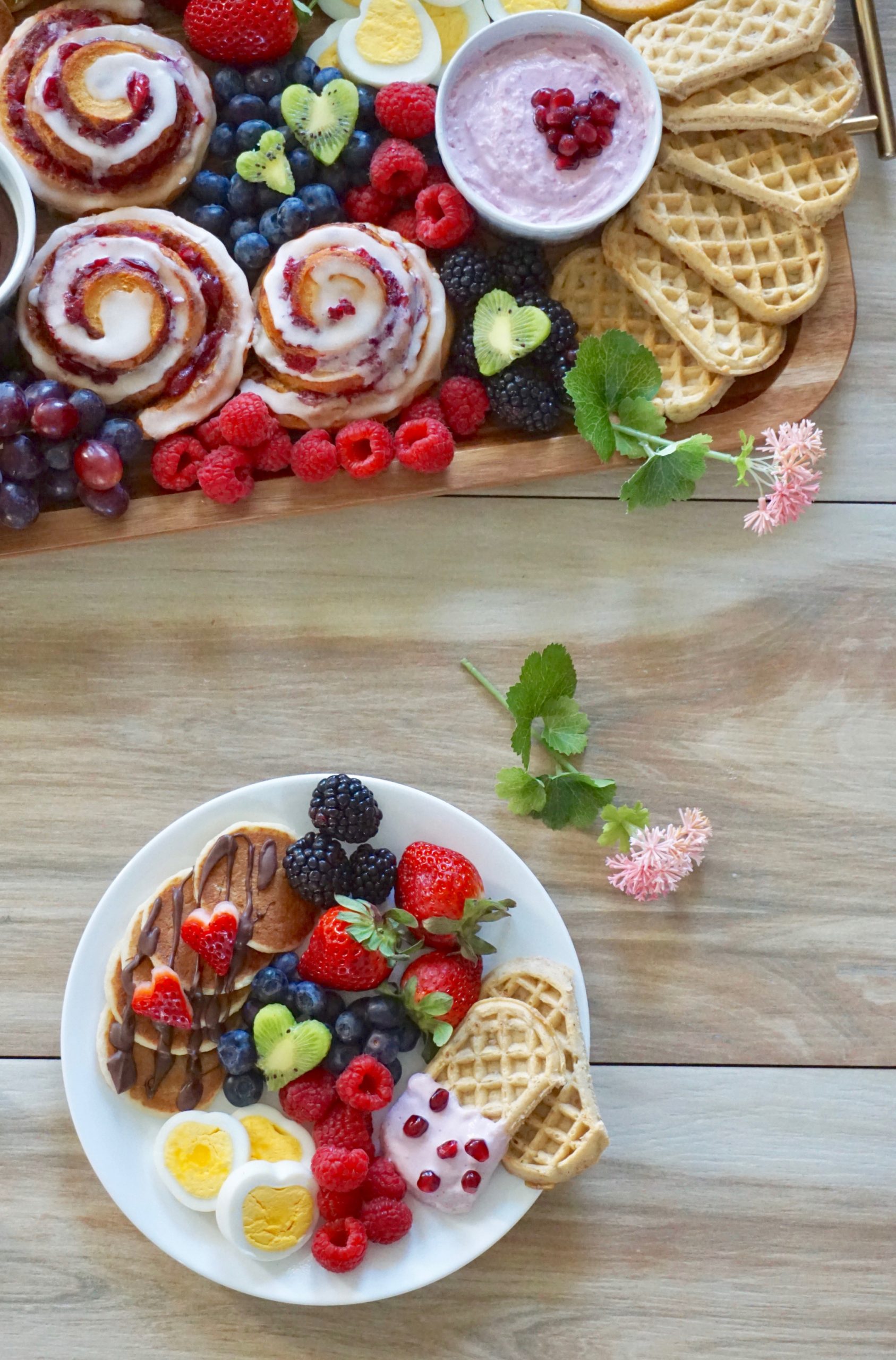 Finally, I placed the heart-shaped fruit on top of the other ones and the rest of the food. I also used the heart-shaped cookie cutter to create a heart with pomegranate seeds topping the strawberry yogurt dip.
Additional Tips For Arranging A Charcuterie Board
Choose a color scheme and carry it out among as many ingredients as you can. Different shades or complementary colors will make your breakfast platter pop.

Fill out your board completely. Try not to leave empty spaces. The best way is to fill them with fresh fruit or herbs like peppermint, mint, or any other seasonal greenery.

Combine different shapes, textures, and sizes. Take this post as an inspiration to bring more creative breakfast board ideas to your table.

Keep things simple. Frozen pancakes and waffles save time!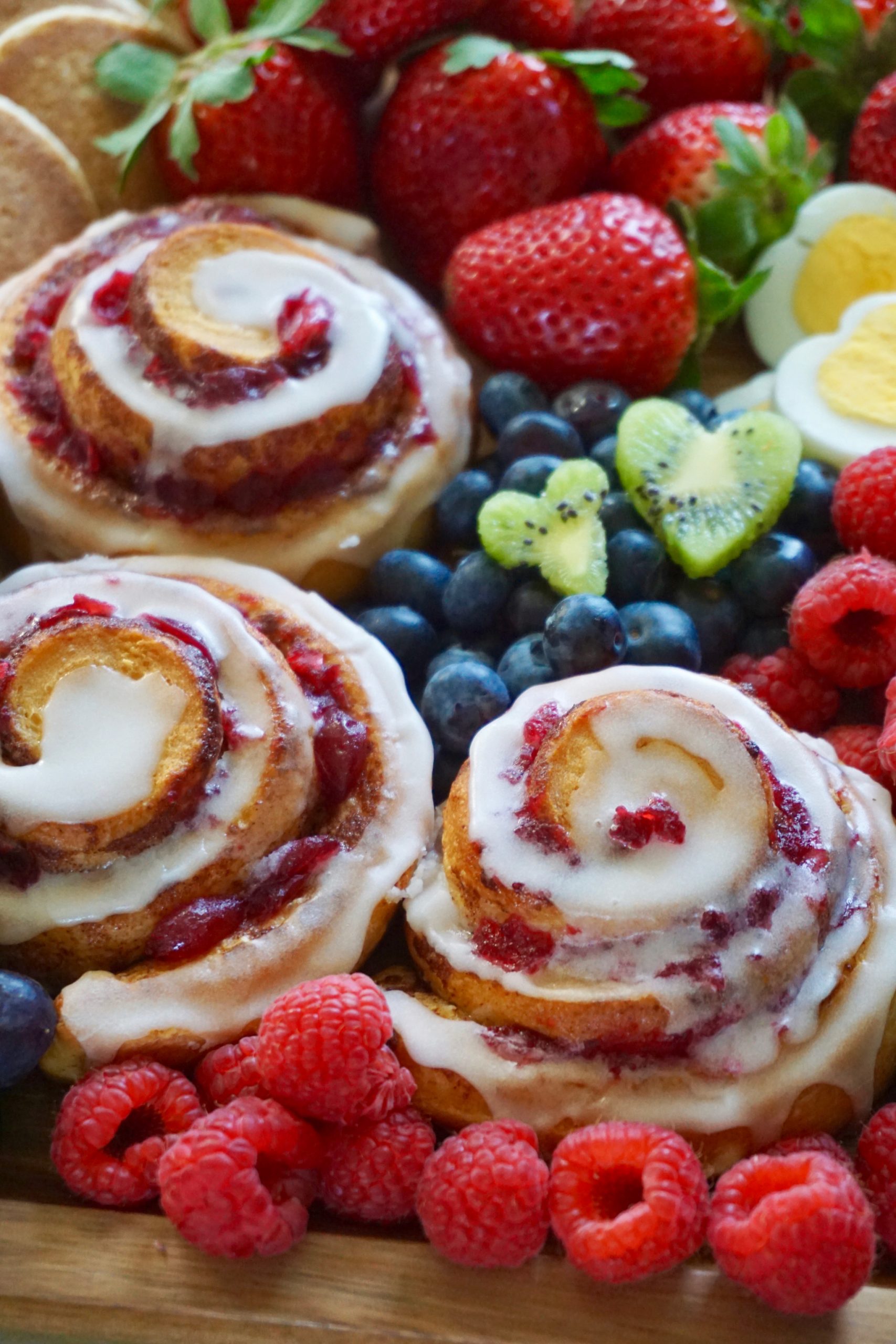 More Unique and Romantic Valentine's Day Ideas
Whether planning to surprise your sweetheart with breakfast in bed or are looking for a cute kid-friendly Valentine's breakfast, you're sure to find a Valentine's recipe good enough to fall in love with. From fluffy heart-shaped pancakes and delicious breakfast casseroles to fancy egg recipes, and vegan Valentine's breakfast ideas, there's something here for everyone!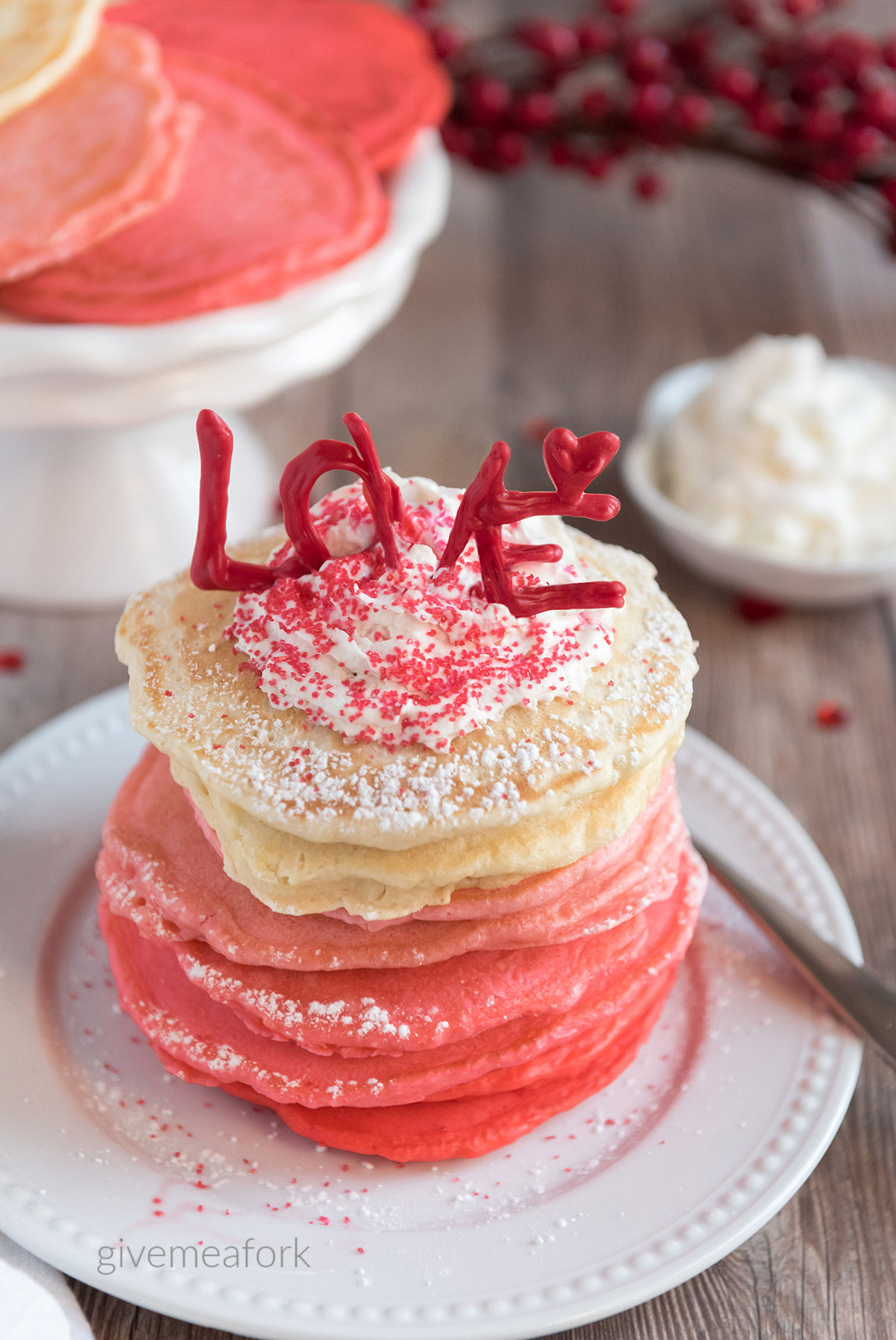 There's no better way to celebrate the holiday than with a refreshing cocktail. These unique cocktails feature fantastic Valentine's Day flavors, like strawberry and raspberry, and are festive colors perfect for celebrating the holiday. So enjoy Valentine's Day with your loved one with one of these delicious cocktails, perfect for Valentine's Day.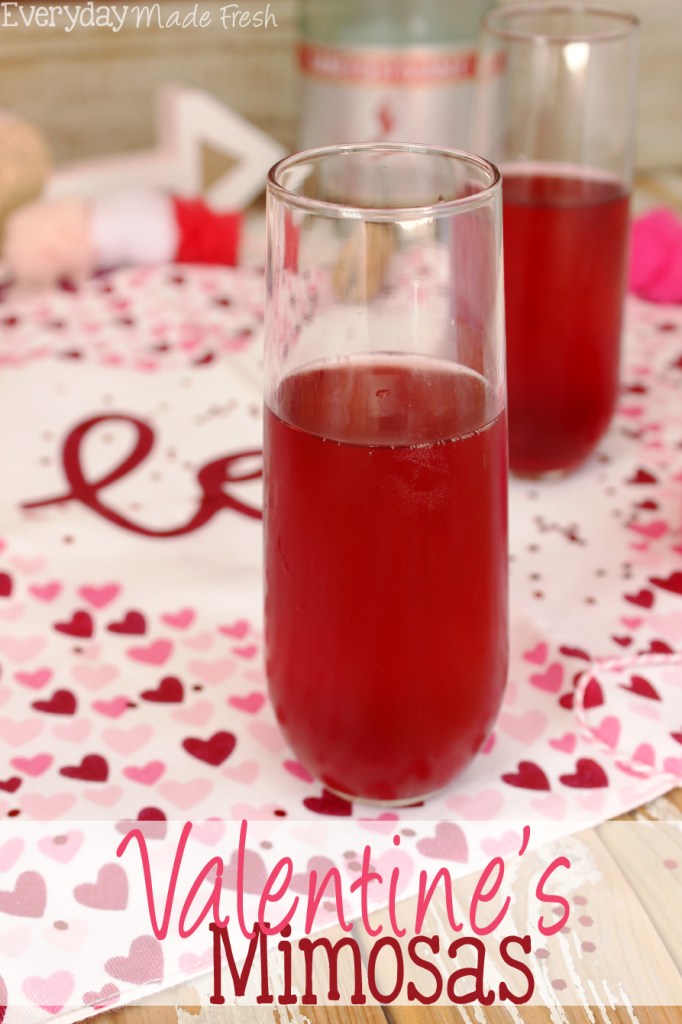 From chocolate mousse and the classic chocolate lava cake to chocolate bombs, chocolate flan, and chocolate-covered apples, there are many chocolate desserts here to choose from. So whether you're celebrating with your honey or making Valentine's treats for the kids, there is a delicious chocolate recipe to wow all your loved ones!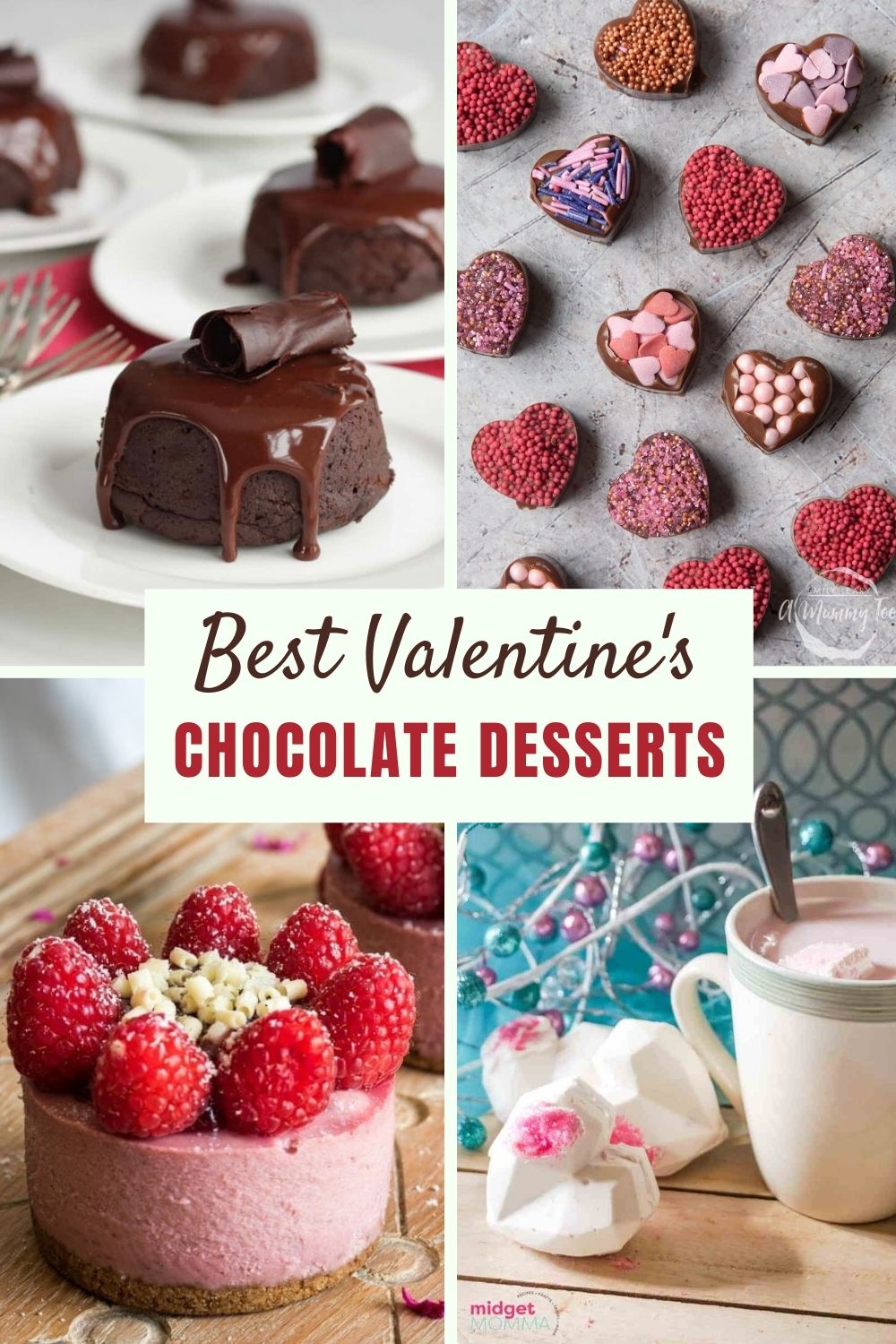 Sharing a home-cooked meal with your special someone on Valentine's Day is a beautiful way to celebrate the holiday. One great way to spice things up on this romantic day is to cook a deliciously spicy meal for dinner. However you wish to warm up the holiday, these delicious spicy dishes will make your Valentine's Day a little hotter.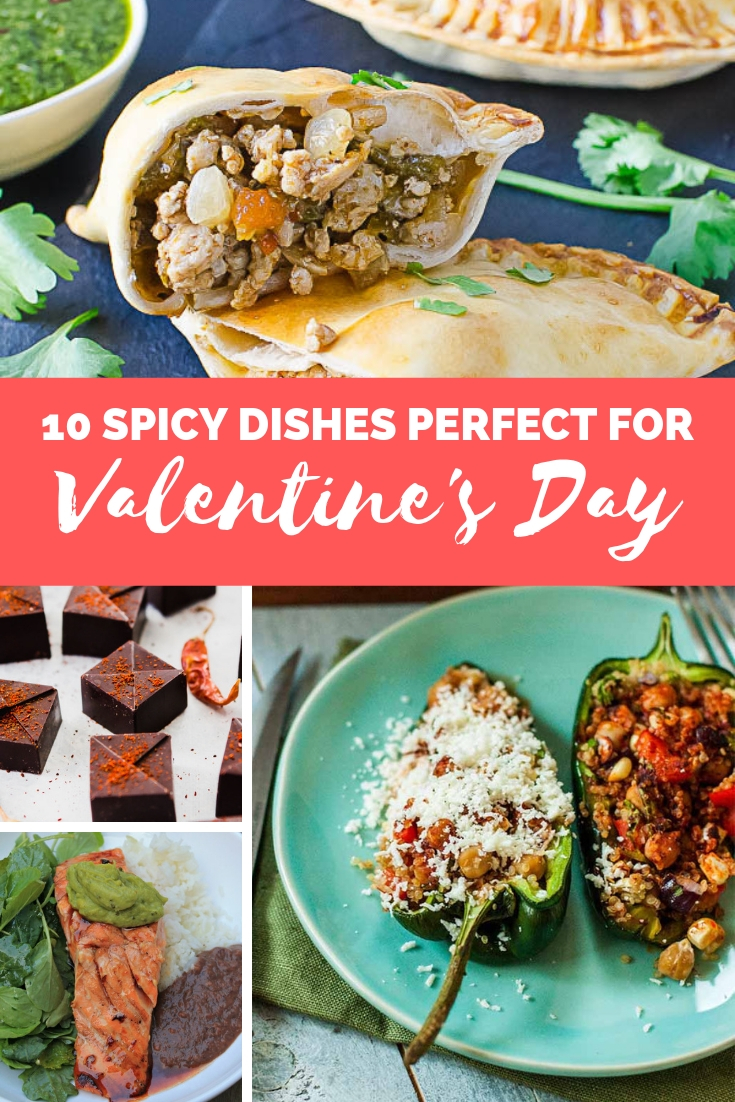 If you're looking for ways to entertain the little ones this Valentine's Day, you will find lots of easy and cute Valentine's crafts for kids here. From Valentine's cards to free Valentine's printables, there are lots of fun activities to choose from.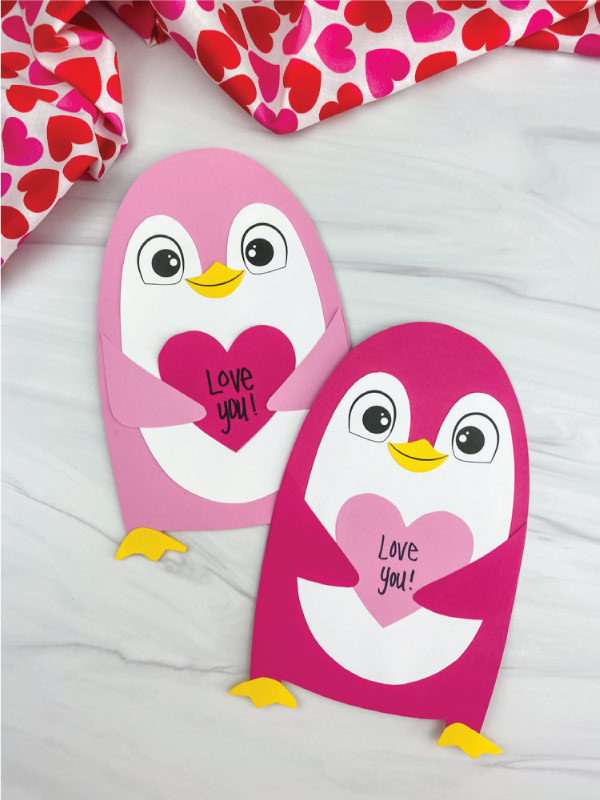 I didn't think there was any way to improve on the perfection that is chocolate flan. Yet this Nutella chocolate flan does just that by combining the delicious taste of chocolate Nutella with the soft, creamy texture of flan. Topped with fresh fruit, this Nutella flan is the ultimate heart-shaped chocolate dessert!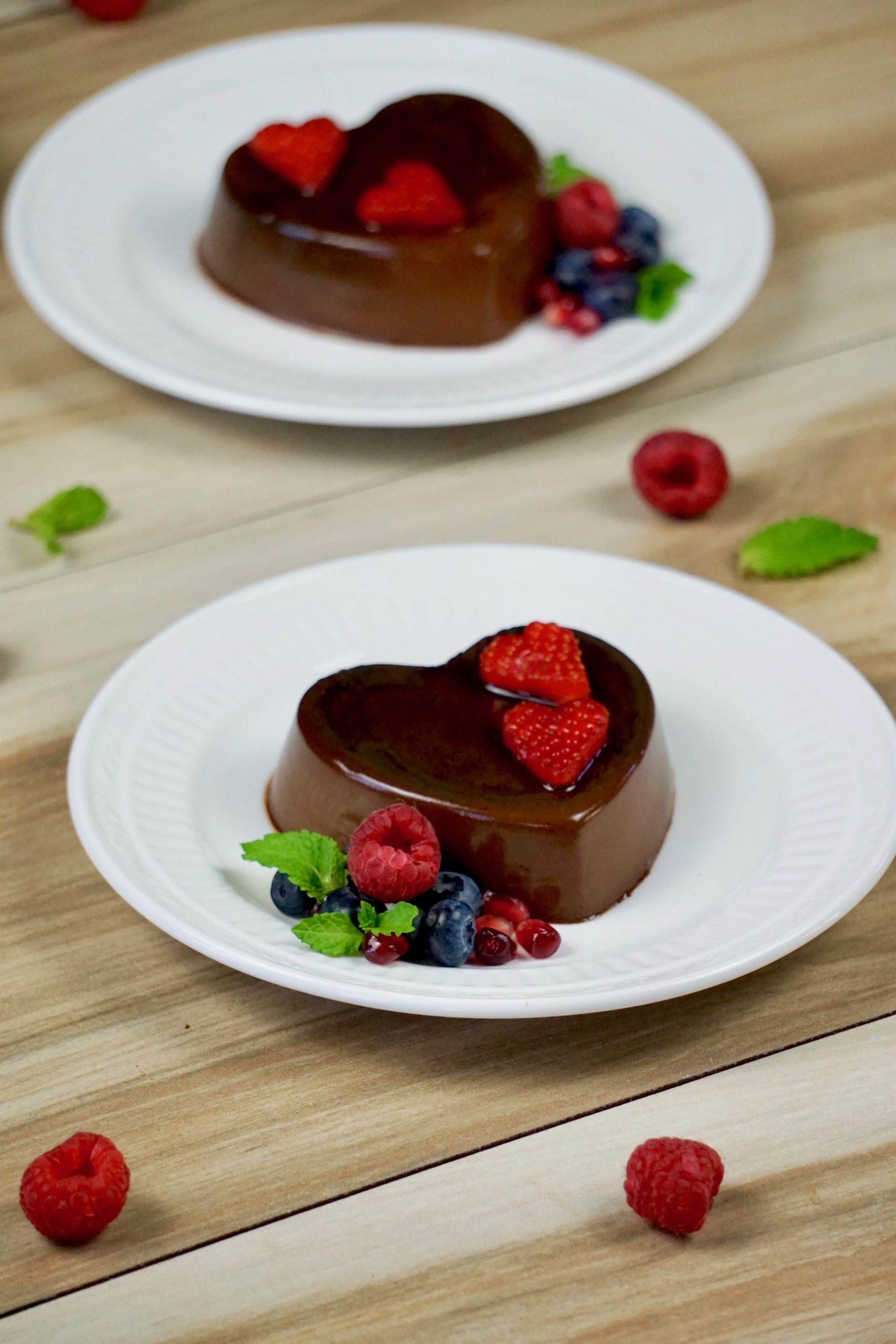 These boxes are perfect for Valentine's or any other occasion, so go ahead and print them. Have some fun with these cute and super easy-to-make DIY paper boxes!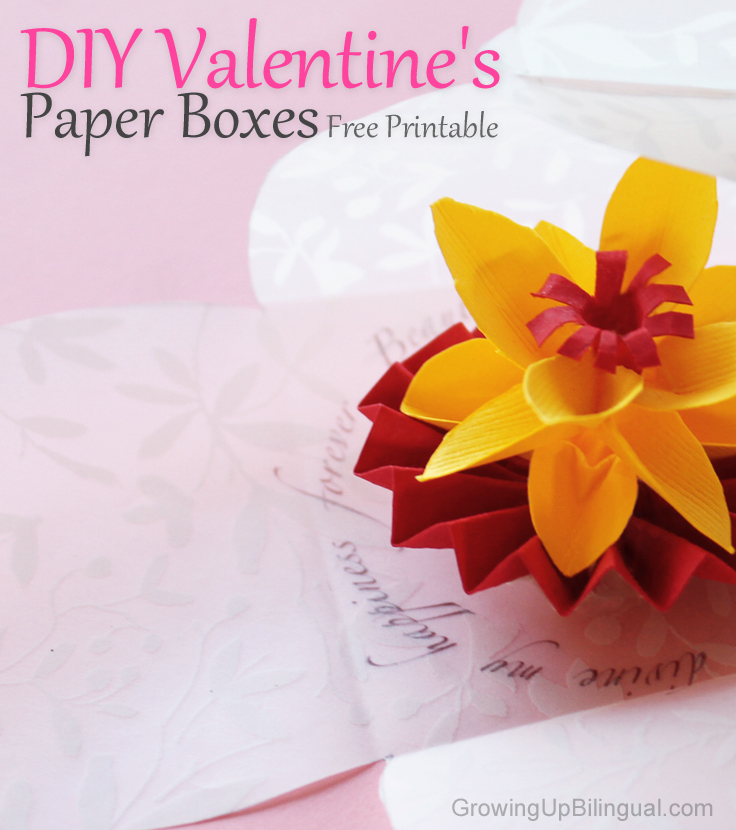 Valentine's is one of those days that inspire us to create something that shows our loved ones how much we care. But sometimes, we don't have the time to spend hours doing a complicated DIY project. So here are lots of DIY Valentine's crafts that are easy to do, and for most of these, you will not have to spend much time or money.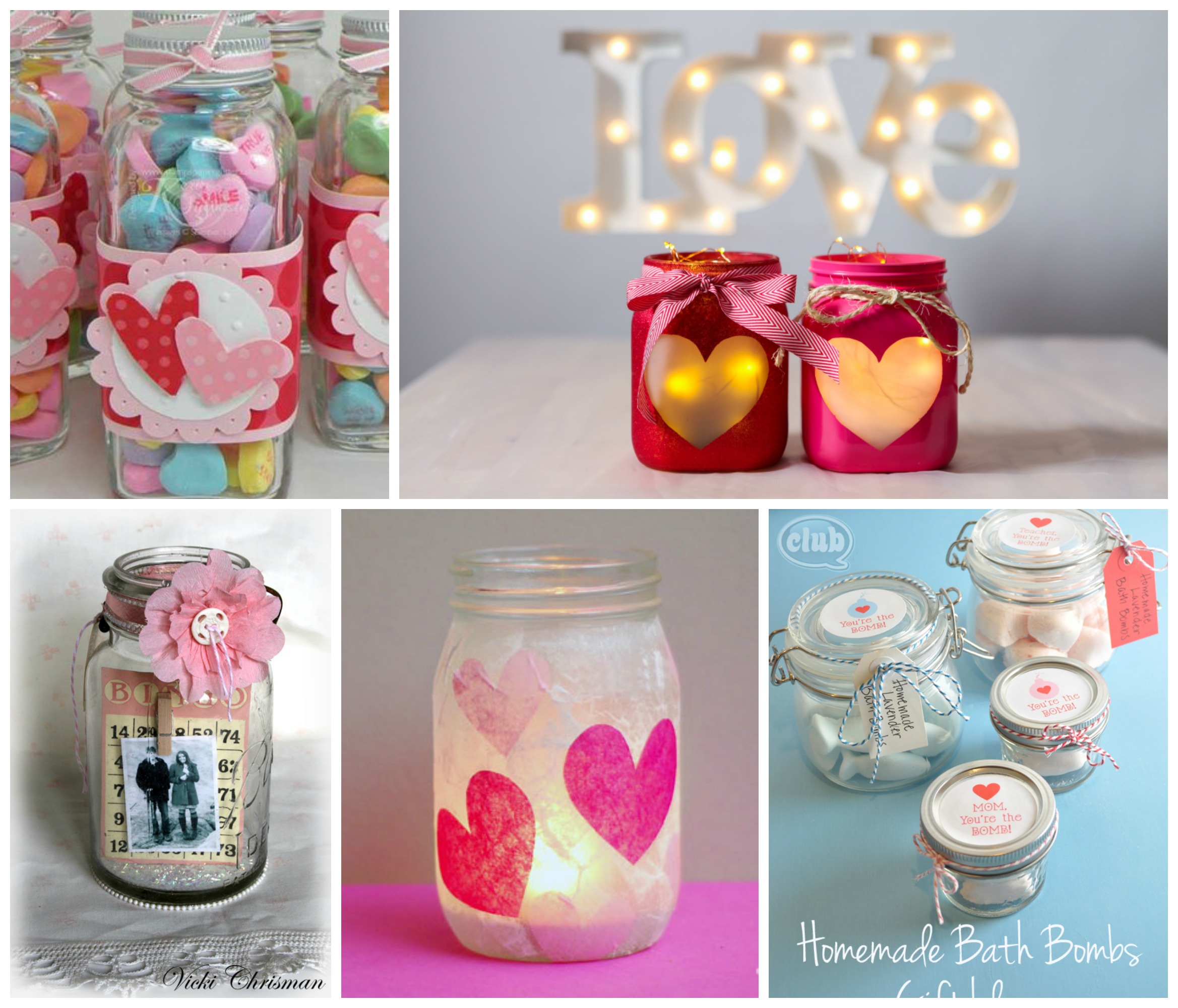 Compensated affiliate links are used in this post. In addition, as an Amazon Associate and member of other affiliate programs, I earn from qualifying purchases.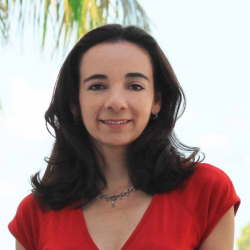 Latest posts by Paula Bendfeldt-Diaz
(see all)