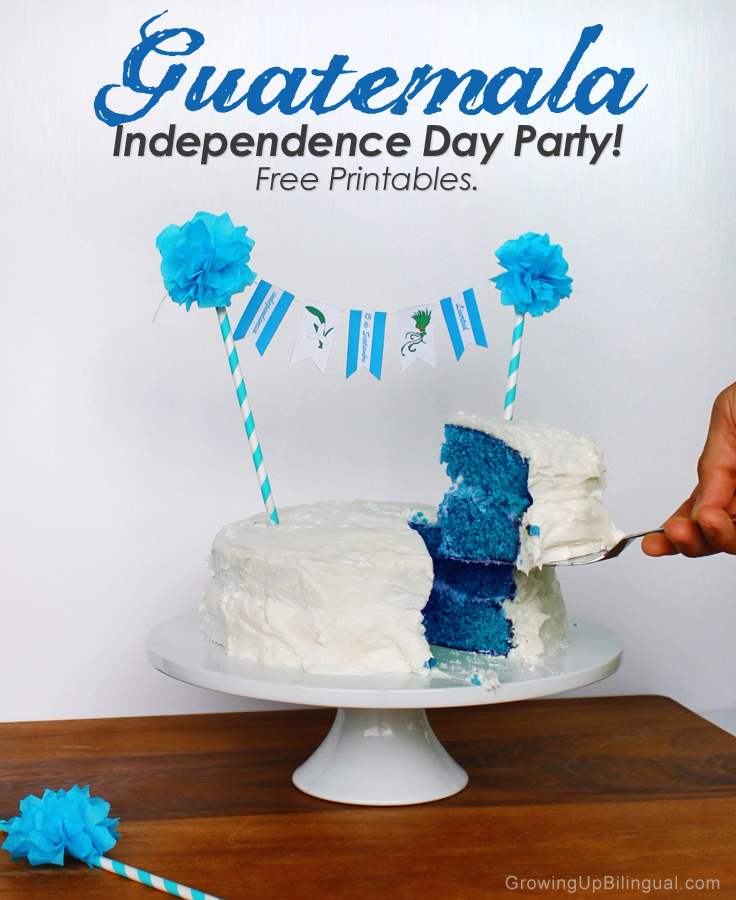 Hispanic Heritage month is just around the corner and at home our family kicks it off by celebrating the independence day of our home country: Guatemala. We will probably be celebrating the whole weekend making crafts and talking about Guatemala, it's beauty and it's history as well as it's national symbols.
This year my husband helped me create a fun cake banner that includes Guatemala's national bird, the Quetzal as well as Guatemalan's national flower, the Monja Blanca or White Nun orchid (Lycaste virginalis) .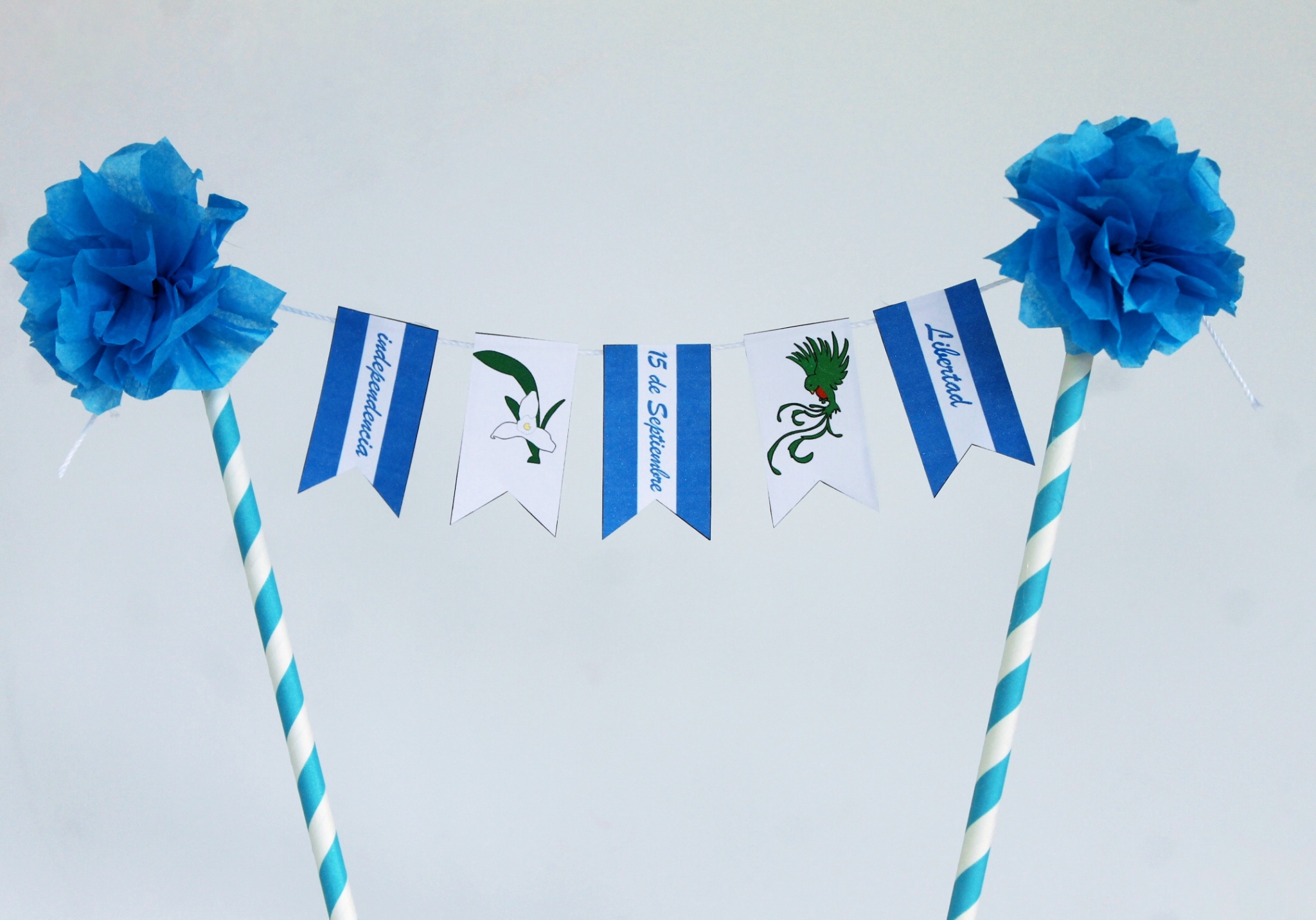 Using the colors of Guatemala's flag I also created some tissue flowers to make the banner more fun and give it some more depth. While I was at it I got inspired and made some more tissue paper flowers to decorate, these really make it look more festive and fun.
This banner is super easy to make all you need is a printer, paper, two wooden dowels or two paper straws, blue tissue paper, string and a pair of scissors. You can print the cake banner right HERE . This Guatemala Independence Day printable we created also includes Guatemalan flags and cupcake liners in case you want to make cupcakes instead of a cake and the flags would look super cute as cupcake toppers.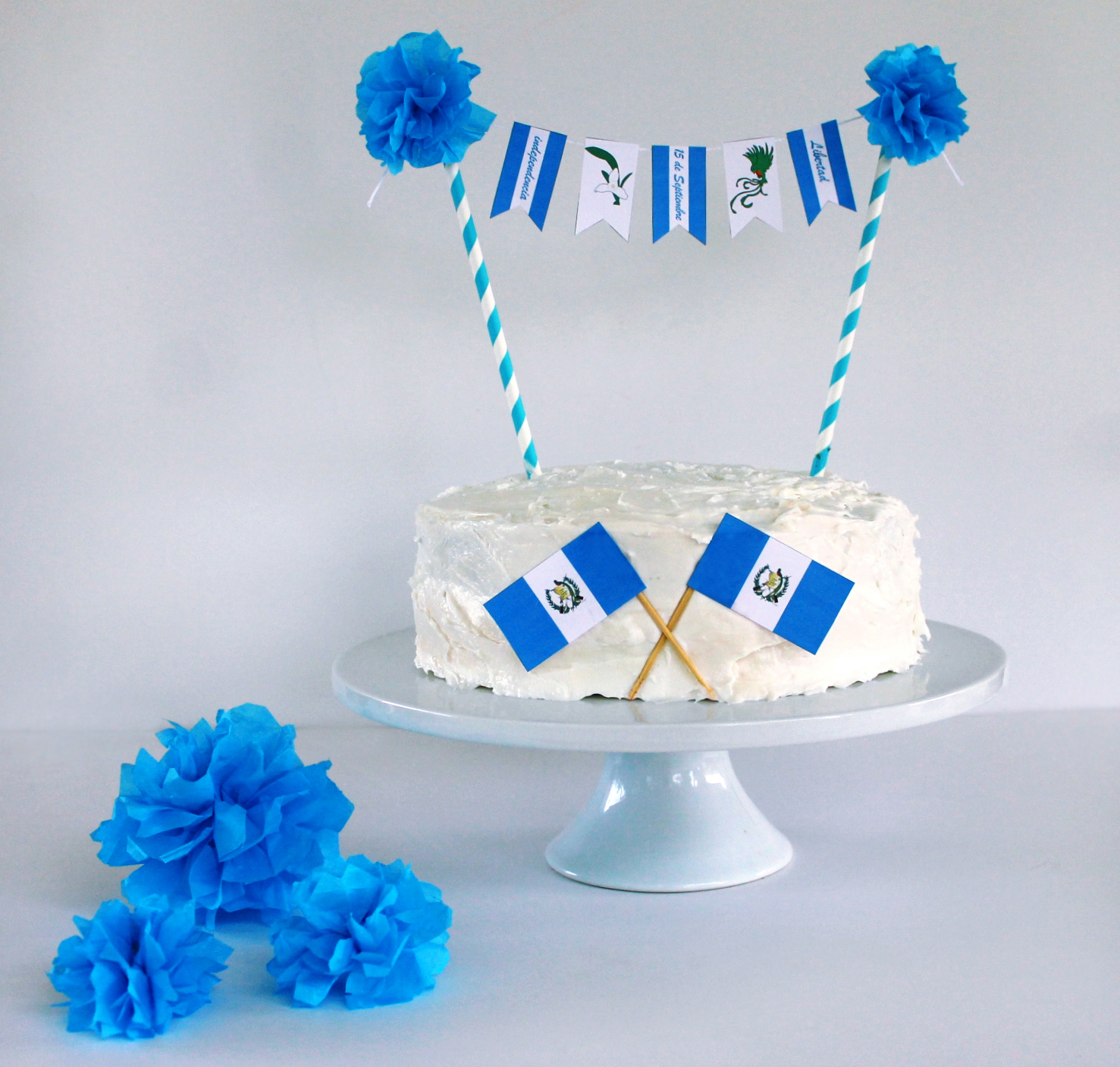 I hope you enjoy the Guatemalan party printables and if you are from Mexico, Honduras, Nicaragua, El Salvador or Costa Rica and will be celebrating your country's independence day soon we have also made similar party printables for each of these Latin American Countries.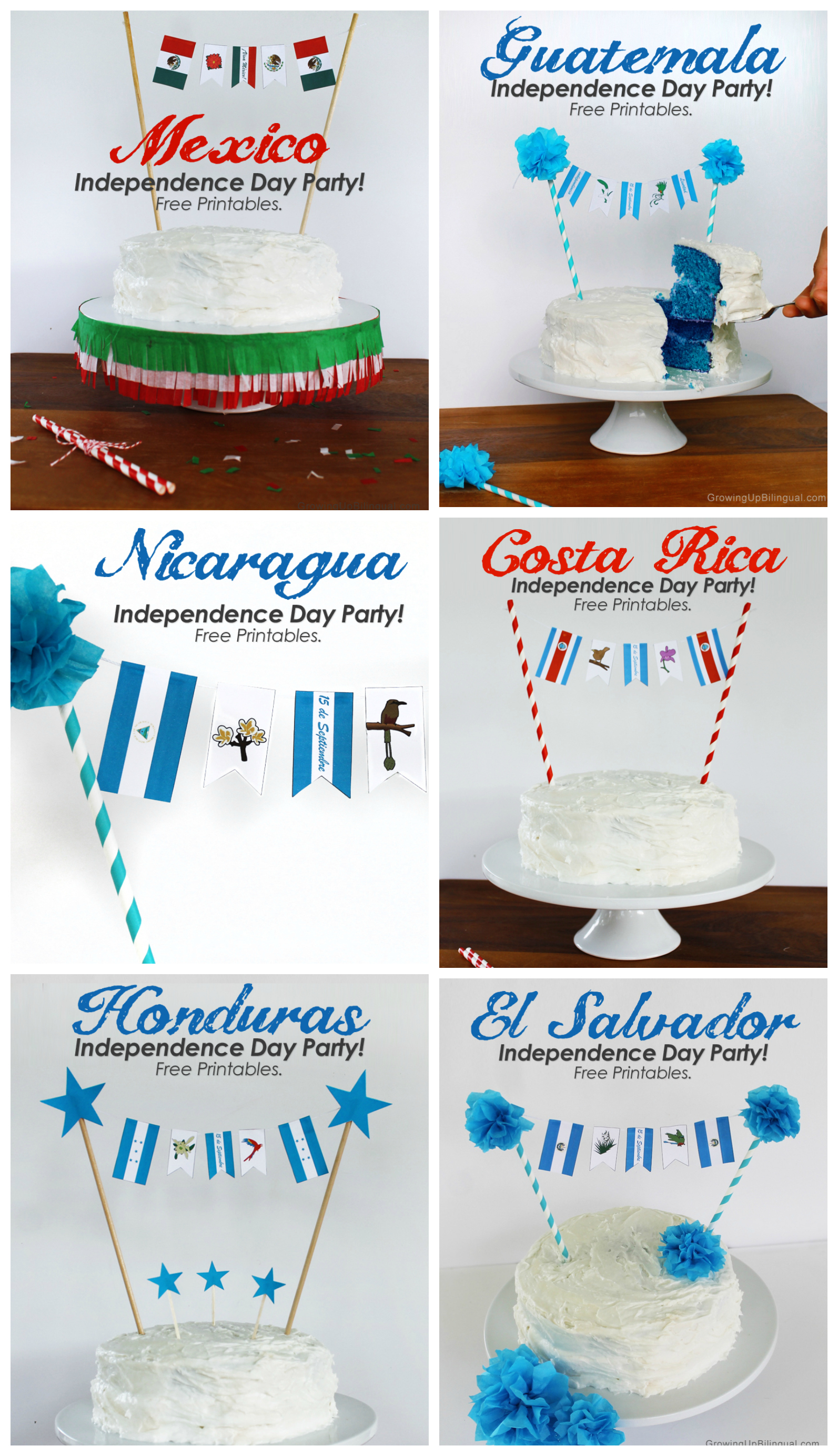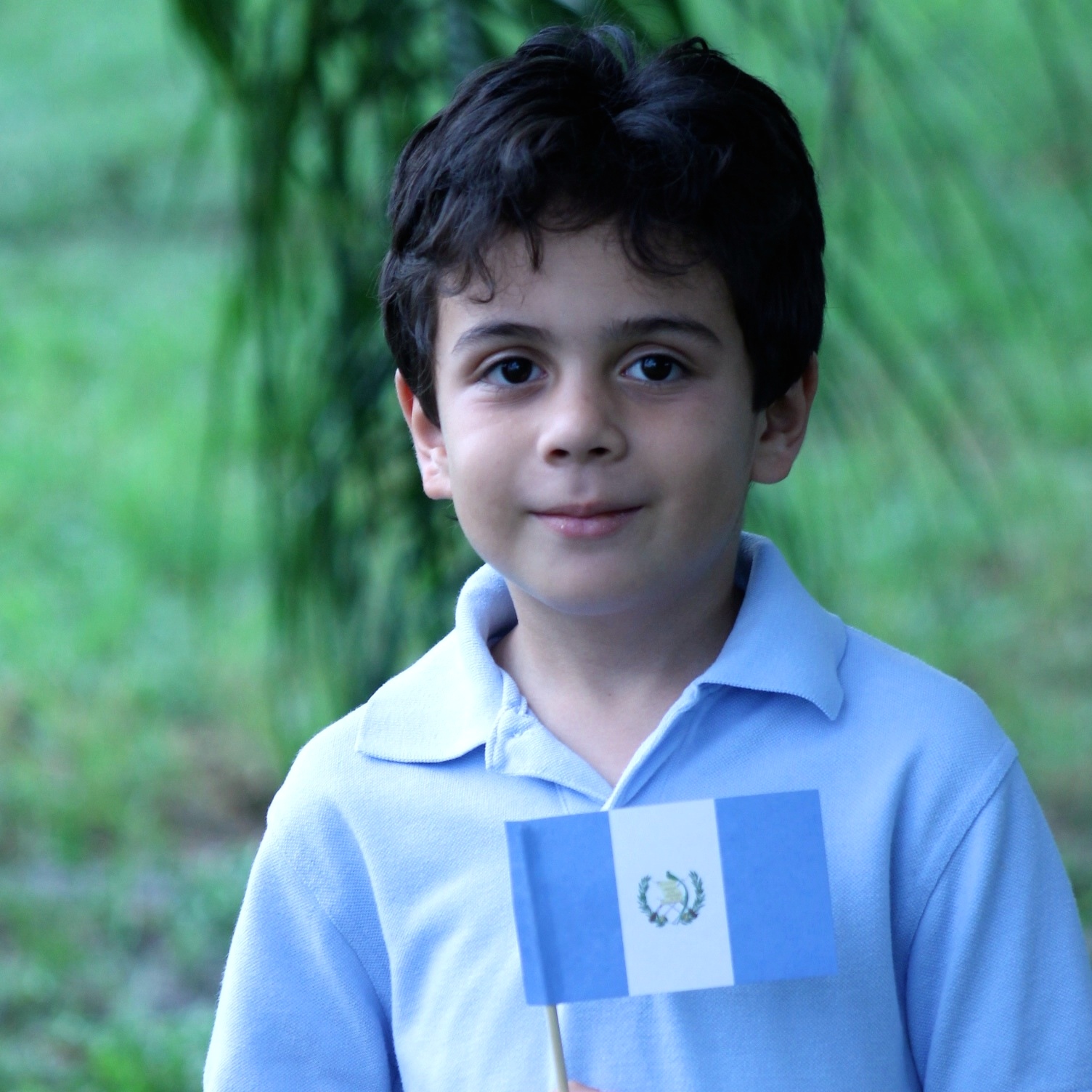 If you're looking for some traditional Guatemalan recipes for your Guatemalan Independence celebration make sure to check out these delicious recipes from Guatemala.
Traditional Guatemalan Recipes
If you crave traditional Guatemalan foods, add these delicious recipes to your menu. They are the perfect touch for a Día de La Independencia party or as a show-and-tell recipe for Hispanic Heritage Month.
I am pretty excited about Hispanic Heritage Month and about celebrating Guatemala's Independence with my kids. How do you celebrate Hispanic Heritage Month?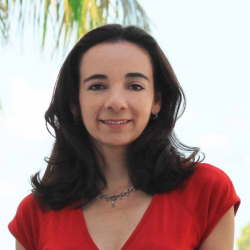 Latest posts by Paula Bendfeldt-Diaz
(see all)