If you want to learn how to make traditional Guatemalan food, these Guatemalan tamales recipes are definitely for you! From the savory tamales rojos to the sweet taste of tamalitos de elote, you will find these Guatemalan recipes simply divine. Making homemade tamales takes some time, but that makes them extra special. Whether for Christmas dinner or celebrating Guatemala Independence Day, it is one of the most popular staple Guatemalan dishes you won't soon forget. These authentic recipes for tamales are toothsomely delicious!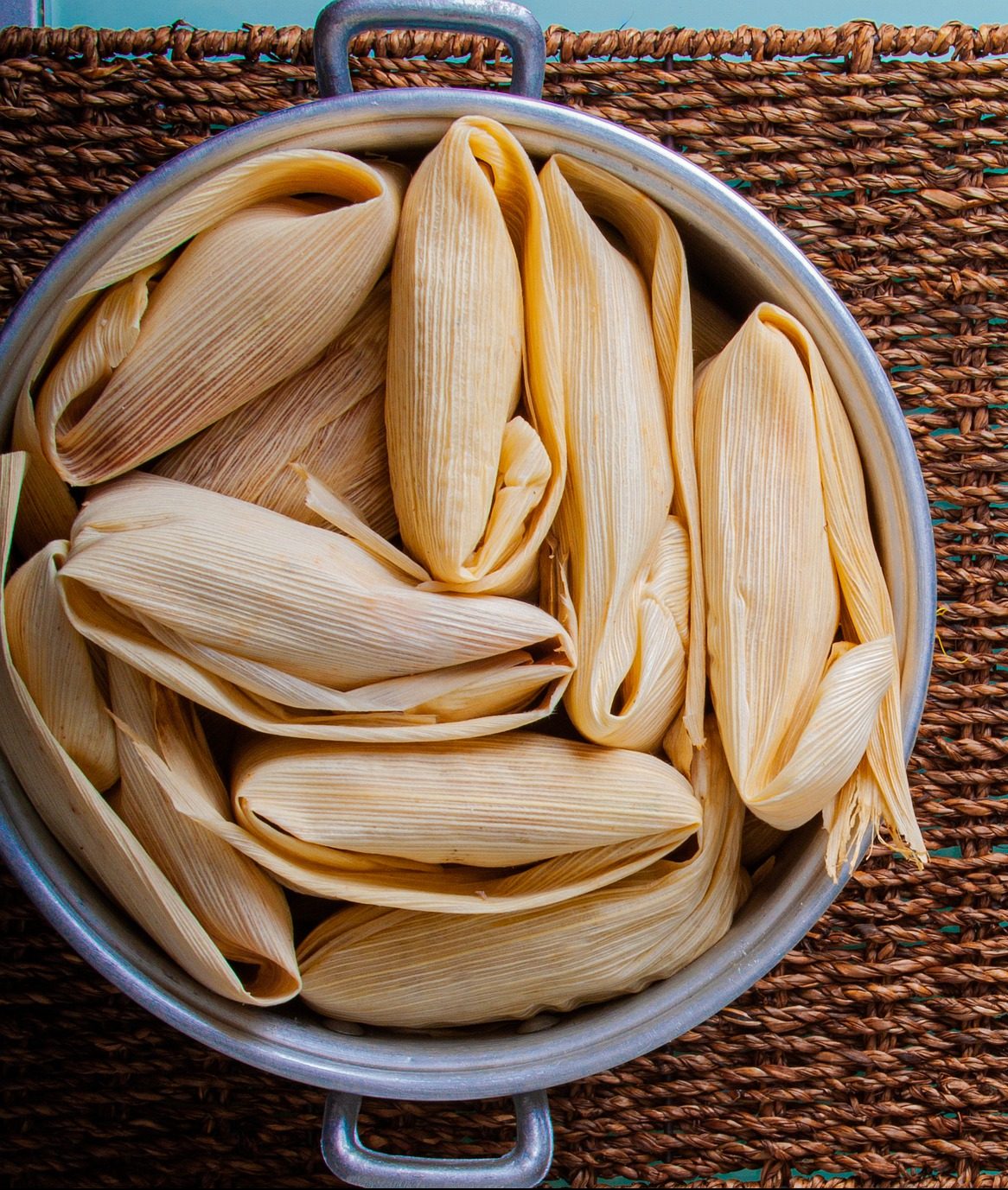 Guatemalan Tamales: A Mouthwatering Tradition
When I was a kid, I looked forward to eating my Abuelita's famous tamales. She cooked banana leaf tamales for our family Christmas dinners, Día de Candelaria, or any special holiday. Then, she used to invite the whole family over for a "Tamalada," a tamal-making party.
Since Guatemalan tamals take a little work, we all had jobs assigned. So, while the kids set the table and ran around eating treats, the grownups worked together, creating delicious Guatemalan food. Everyone was laughing, reminiscing, and enjoying each other's company.
The Tamale Legacy lives On
Since my family and I moved to Florida, finding an excellent Guatemalan tamale has been more challenging (at least one as good as my grandma's). Yet, it is one Guatemalan dish I miss the most! So, I made it my mission to learn how to make homemade tamales.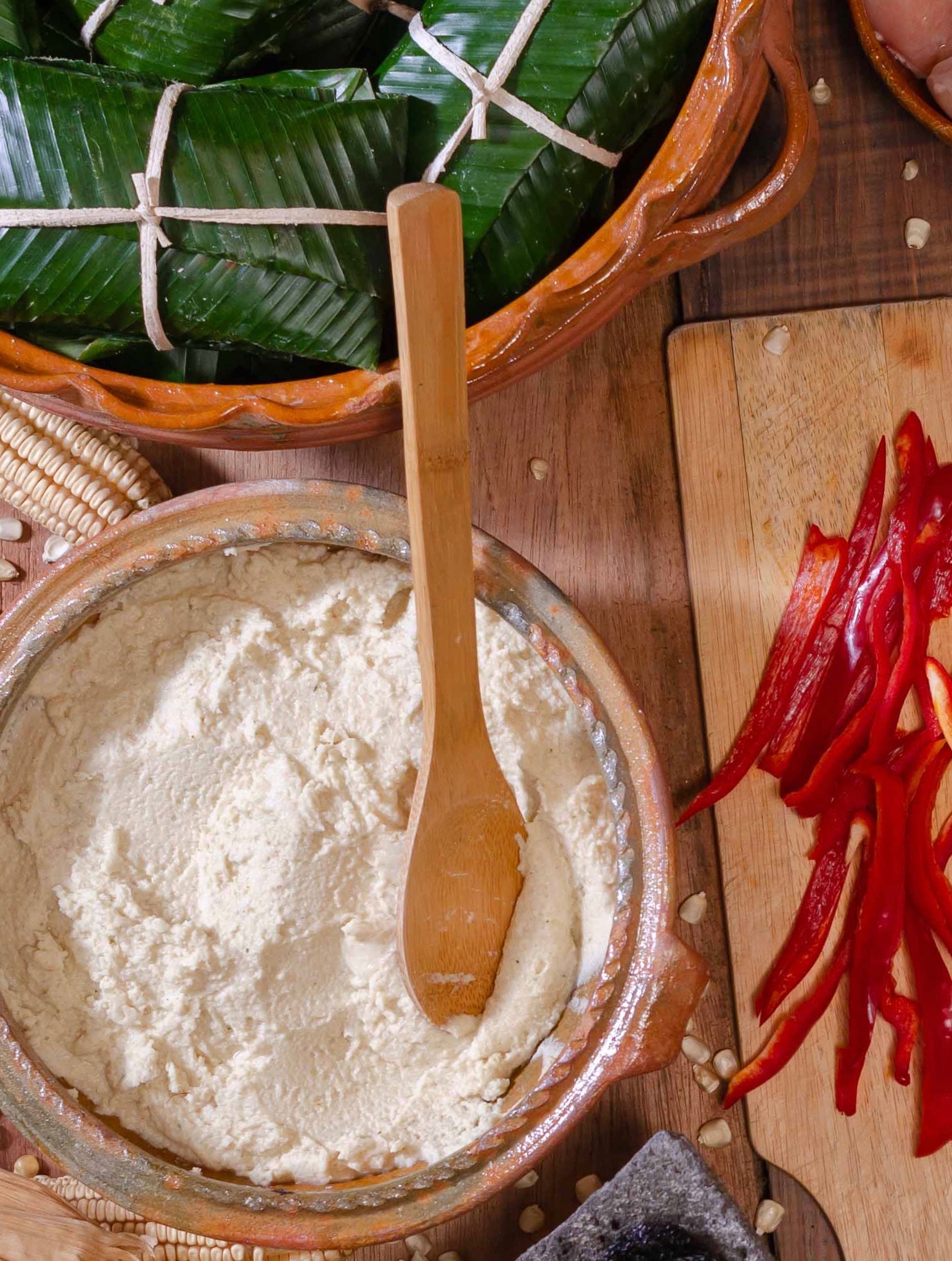 We enjoy them during the holidays, birthday celebrations, or when I crave traditional Guatemalan food. I especially love making them for Hispanic Heritage Month; it is my tribute to my grandma and our Latino roots. So, with some tweaks and experimenting, I decided to round up my favorite authentic tamales recipes. I can now share a little piece of Guatemalan traditions with my kids.
What is a Tamale?
You might be more familiar with the very popular Mexican tamales. But if you've never tried a Guatemalan tamal, you are missing out! Tamales are a traditional Guatemalan dish made with a corn-based dough called masa. You usually stuff them with delicious fillings like pork and chicken and drizzled with recado (tomato sauce). Then, wrap in banana leaves or corn husks and steam them to perfection.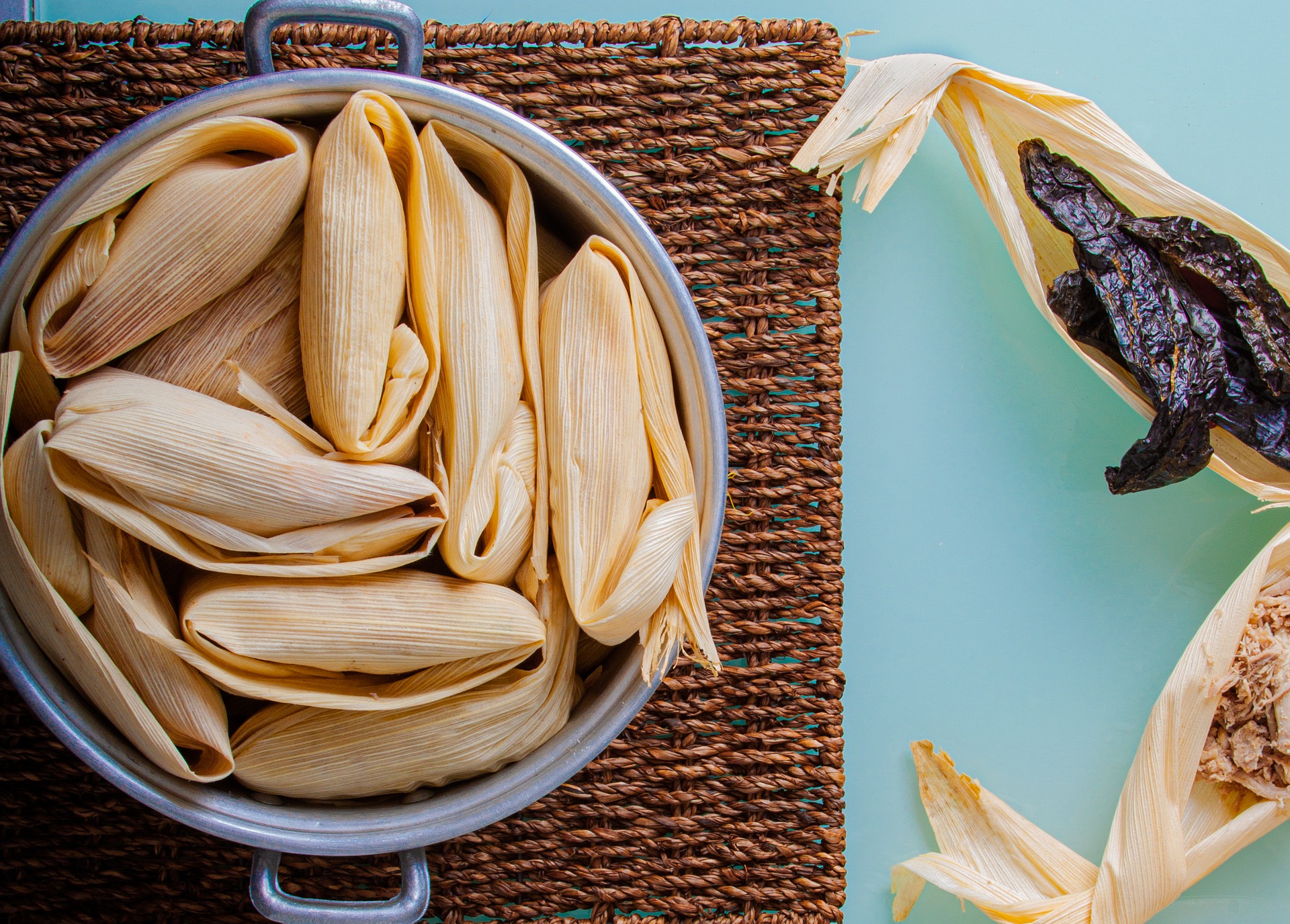 Depending on the region, Guatemala has different types of tamales, with endless mouthwatering combinations. From savory to spicy and even a sweet version, they are a popular Guatemalan dish many consider a national treasure! And nothing beats the combo of a homemade tamal steaming out of the pot with Guatemalan Pan Frances. Yummy!
What Are Guatemalan Tamales Made Of?
With few exceptions like rice or potato, the main ingredient is freshly ground corn, then turned into a soft masa (dough). You then stuff it with savory fillings like chicken or pork and glaze over a tomato-and-red-pepper-based sauce called recado. Finally, the dough is wrapped in banana leaves or corn husks and steamed inside a deep pot called Tamalera.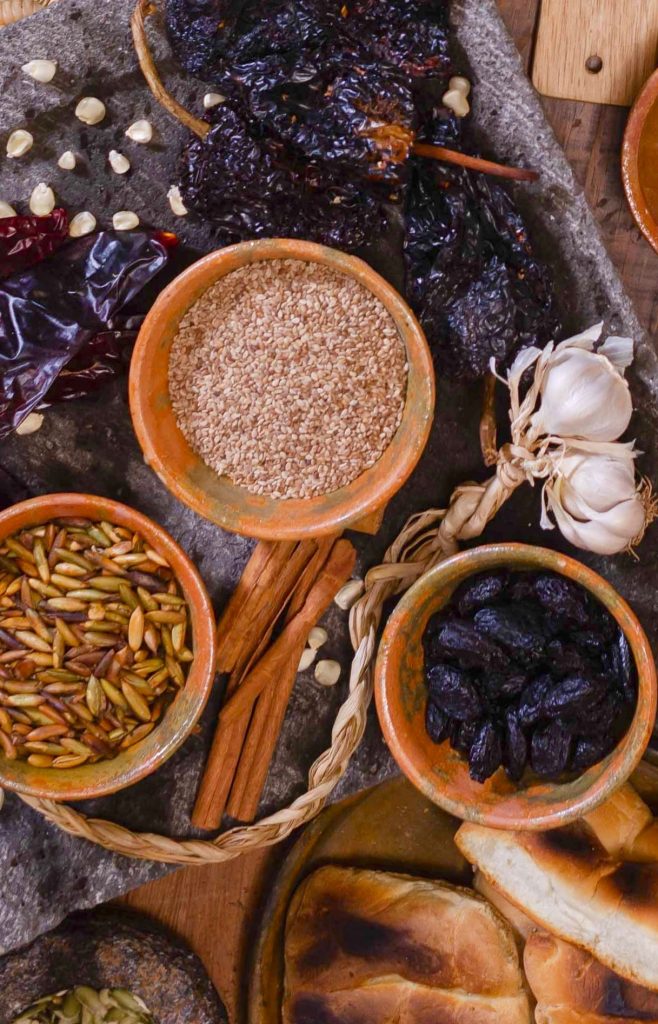 Depending on the region and the occasion, the ingredients for Guatemalan tamales may vary. For example, some Chapines add veggies for Lent, while others put dried fruit and nuts to their Christmas tamales to give them a sweet touch. And there is a delicious Paches made from mashed potatoes that made regular Thursdays into Jueves de Paches, a new version of "Taco Tuesday" for Guatemalans!
Do You Eat the Leaf of Tamales?
The word tamal comes from the Nahuatl word "tamalli," meaning wrapped. It references how cooks fold the tamales in banana or plantain leaves before being steamed. It is used only to hold the dough together and give this delicious Guatemalan dish a mild, earthy flavor. Banana leaves have a wide range of uses because they are large, flexible, and waterproof, perfect for steaming tamales.
In addition, Guatemalans use them for cooking, wrapping, and as decorations when serving traditional Guatemalan food. But you should never eat the "wrapper". So, if you don't know how to eat a tamal, simply hold it in your hand, peel back the leaves, and enjoy the inside!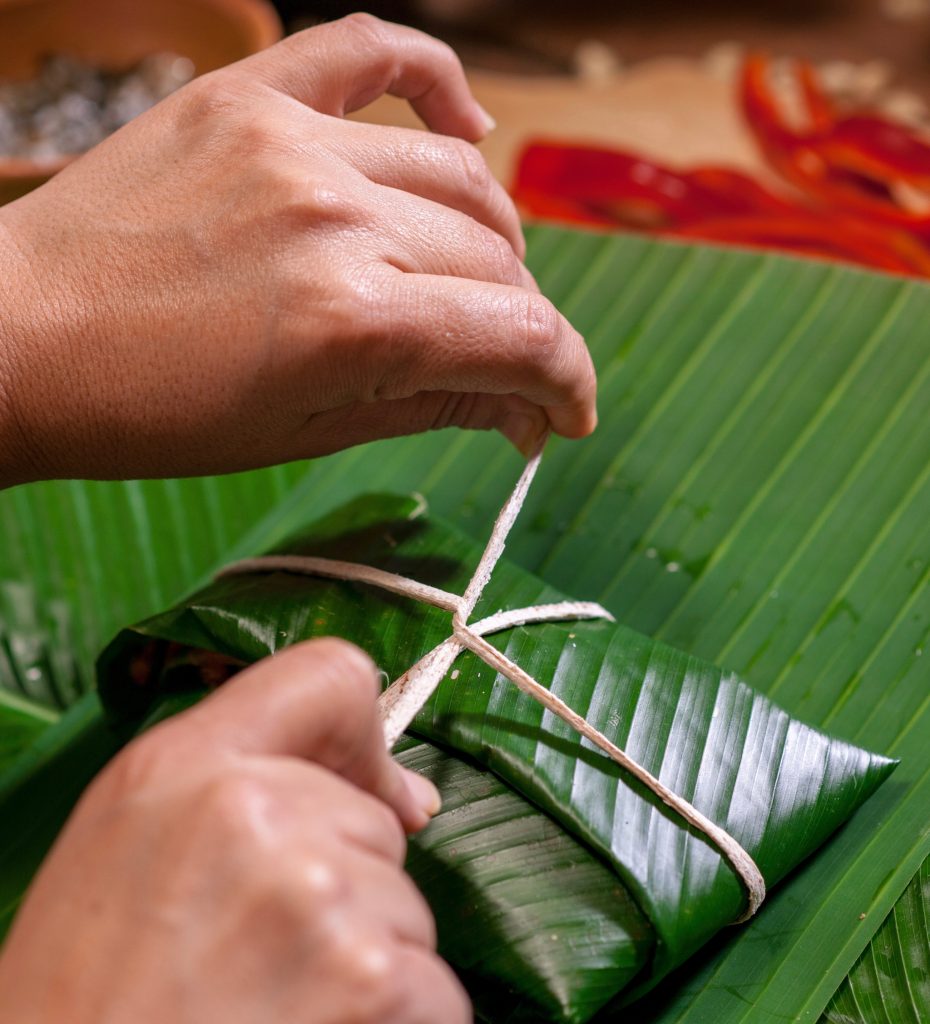 Where Are Tamales Originally From?
Tamales are one of Mesoamerica's first dishes made from corn (as early as 8000 B.C.). Unfortunately, the exact history is unclear due to the lack of the written word. But many historians believe the Aztecs and Mayans were the first to make this delicious dish. After that, it spread to the rest of Latin America, remaining a massive part of Guatemalan culture and traditions.
You will find countless recipes for this tasty Guatemalan dish. Some are very similar, and others entirely different, but all bursting with flavor and a rich Guatemalan tradition. It makes it one of the oldest foods still alive and kicking in households today!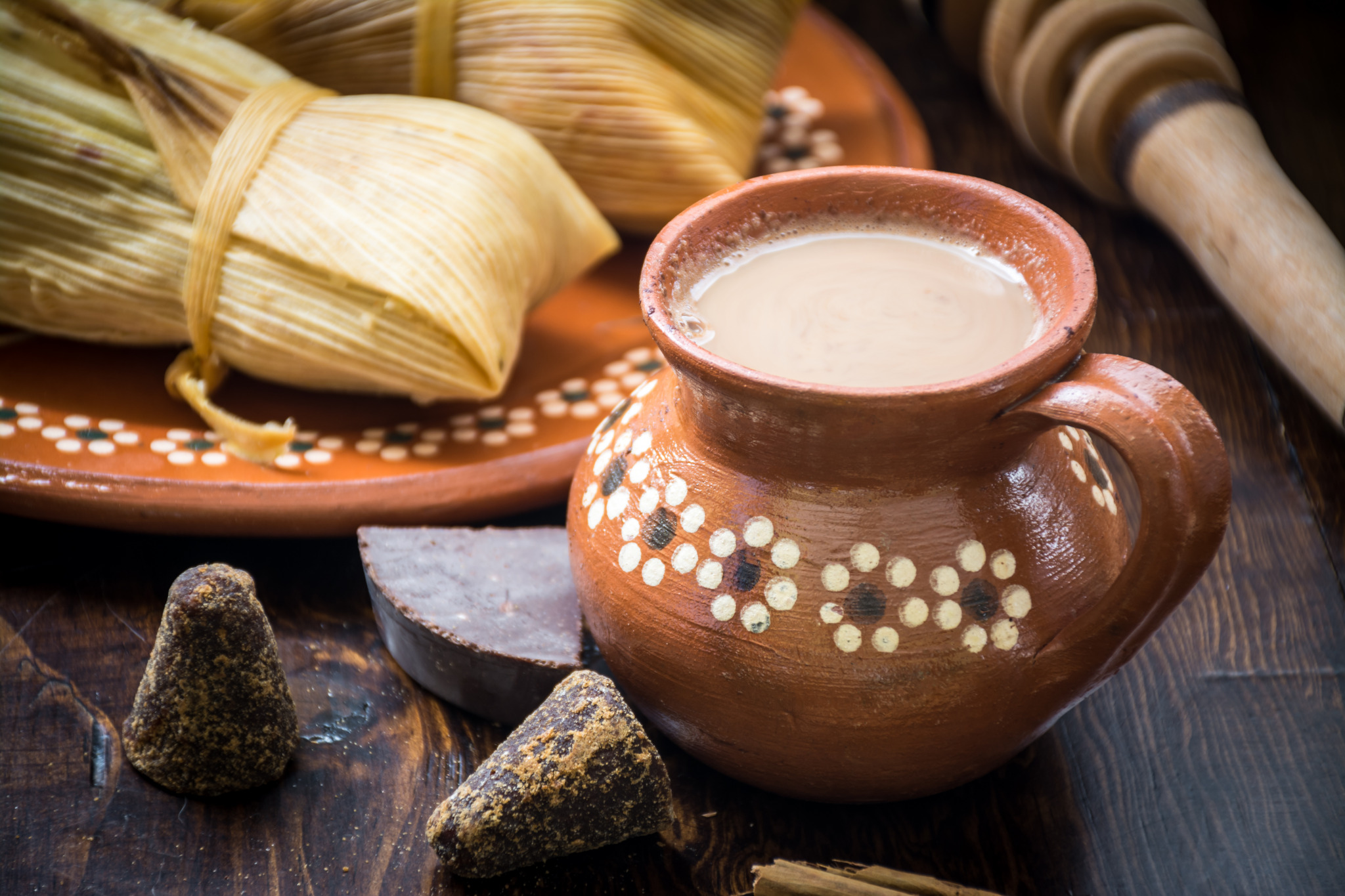 Delicious Guatemalan Tamales You Must Try
There's nothing like homemade tamales out of the steaming pot! They are a staple of Guatemalan cuisine, and you will find different versions across the country. This traditional Guatemalan food has three main components: the masa (dough), the stuffing, and the wrapper, typically a banana leaf or a corn husk.
But how many different types of tamales are there? Well, a lot! Depending on the time of year, they can vary from savory and spicy to sweet, like Christmas or special occasions. However, they are a fundamental part of Guatemalan traditions that will take you on a culinary journey of exquisite proportions! So, here are my all-time favorite Guatemalan tamales you must try:
Tamales de Masa:
These little tamalitos are the simplest version, the starting point to making the best homemade tamales. A tamal de masa usually has no filling or sauce; people typically wrap them in corn husks. Their thicker consistency makes them the perfect replacement for bread to dunk in soups and salsas.
One of the most famous Guatemalan dishes, this savory tamal is served alone on a plate with a lime wedge and a slice of traditional pan Francés. It has a corn-based masa filled with pork or chicken and a savory recado (red sauce) garnished with olives and red bell peppers. This banana leaf tamale is typically part of Christmas traditions, 15 de Septiembre celebrations, and other Guatemalan festivities.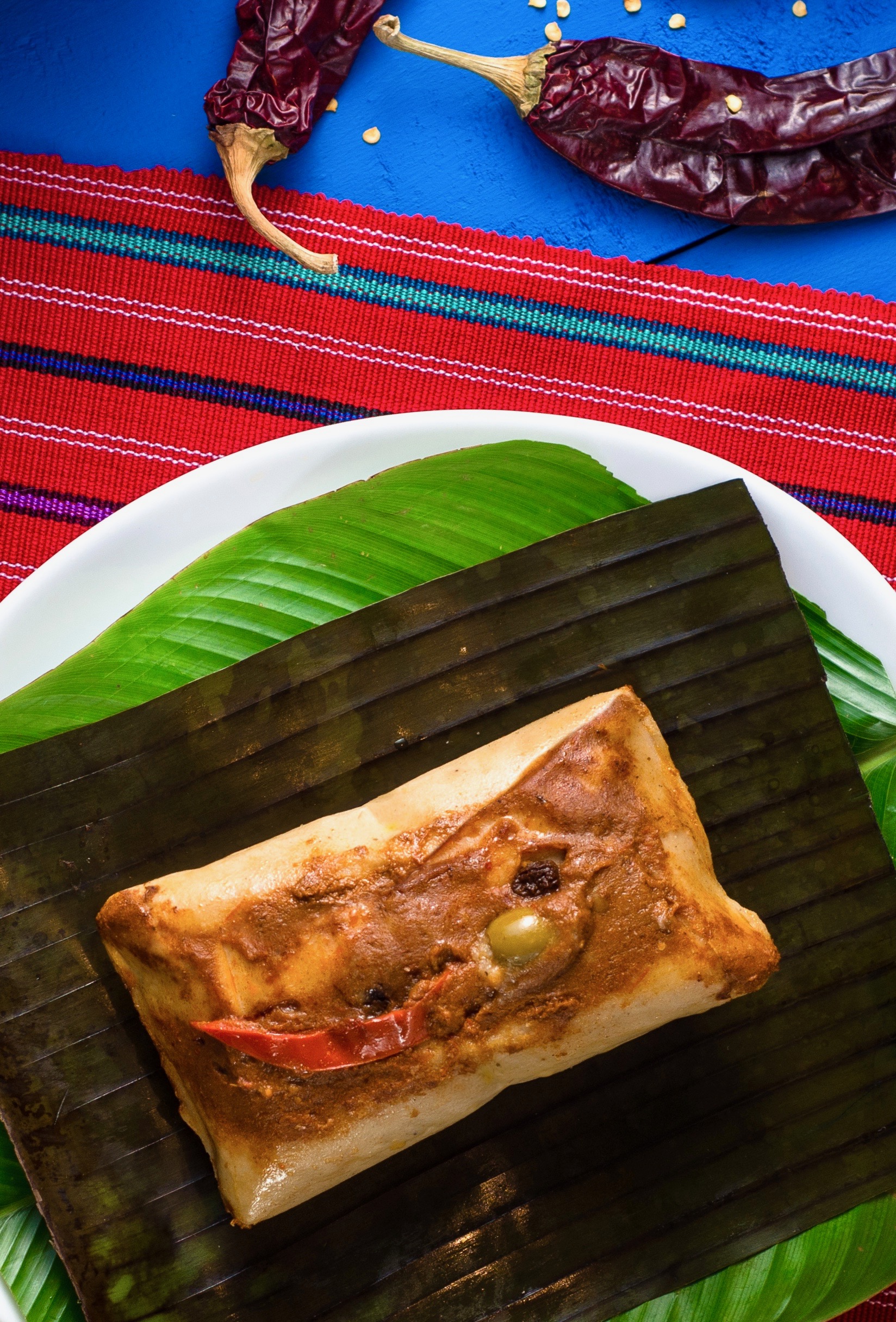 Tamal Negro (Black):
A sweeter, darker version of the tamal rojo, this Guatemalan recipe is made mainly during the holiday season. The filling is made with meat like chicken, pork, or turkey and a sweet Mole-style sauce. You usually garnish it with almonds, raisins, and prunes, and wrap it in banana leaves, just like its red counterpart.
Smaller in size, Chuchitos have a corn-based masa and a tomato recado. You can stuff them with pork or chicken and usually have no additional garnish. Unlike red tamales, you wrap Chuchito tamales in corn husks instead of banana leaves. They are a popular Guatemalan food, served for special celebrations from street vendors and ferias, or even every day of the week!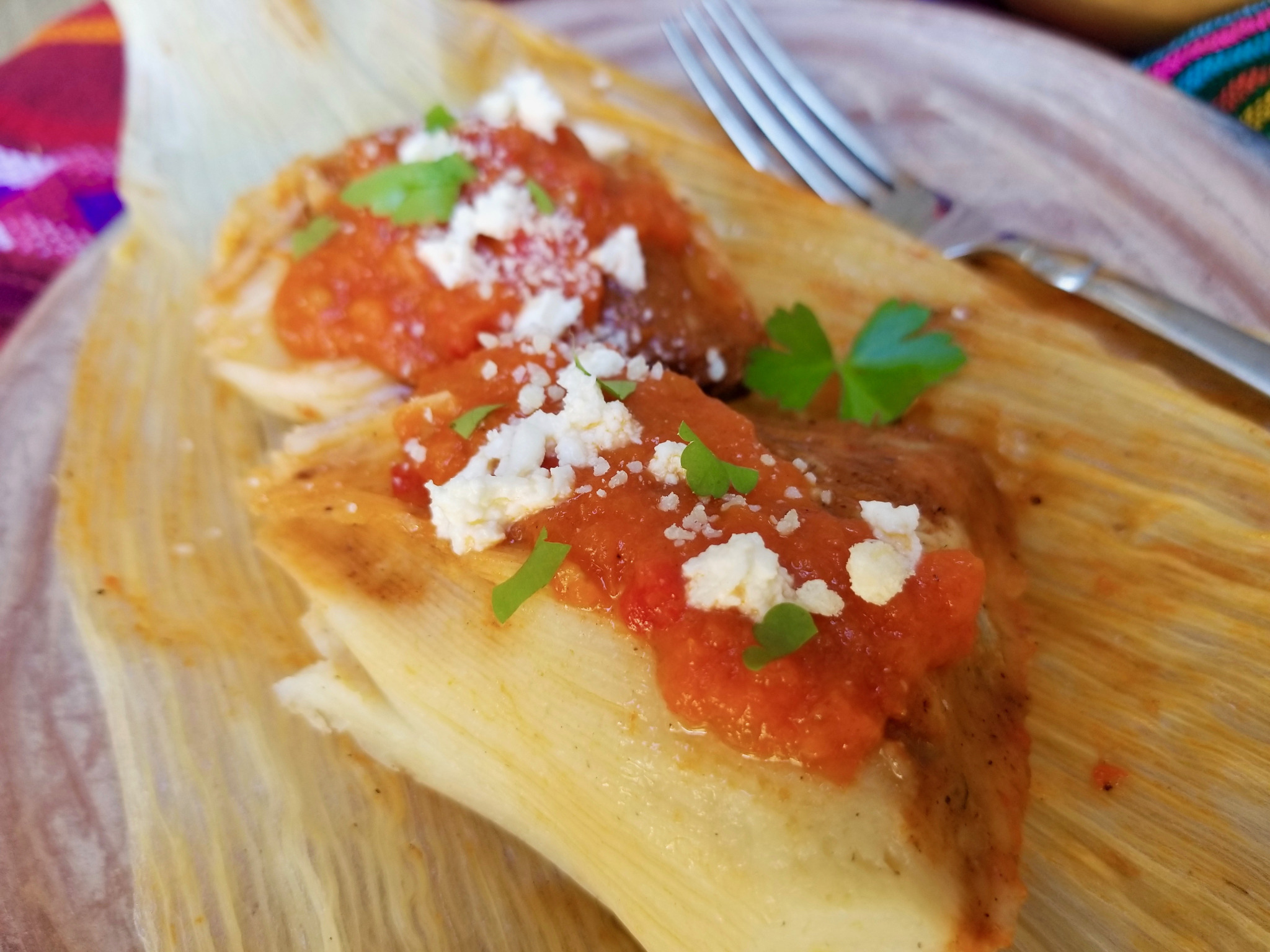 Simple yet delicious, these tamalitos de Chipilín are a traditional Guatemalan food you must try! Similar to the Chuchitos in size and consistency, these corn-husk-wrapped treats have corn dough and chipilin (chepil) leaves. And although there is no meat in them, chipilin leaves deliver an earthy and unique flavor to this Guatemalan dish that will leave you asking for more!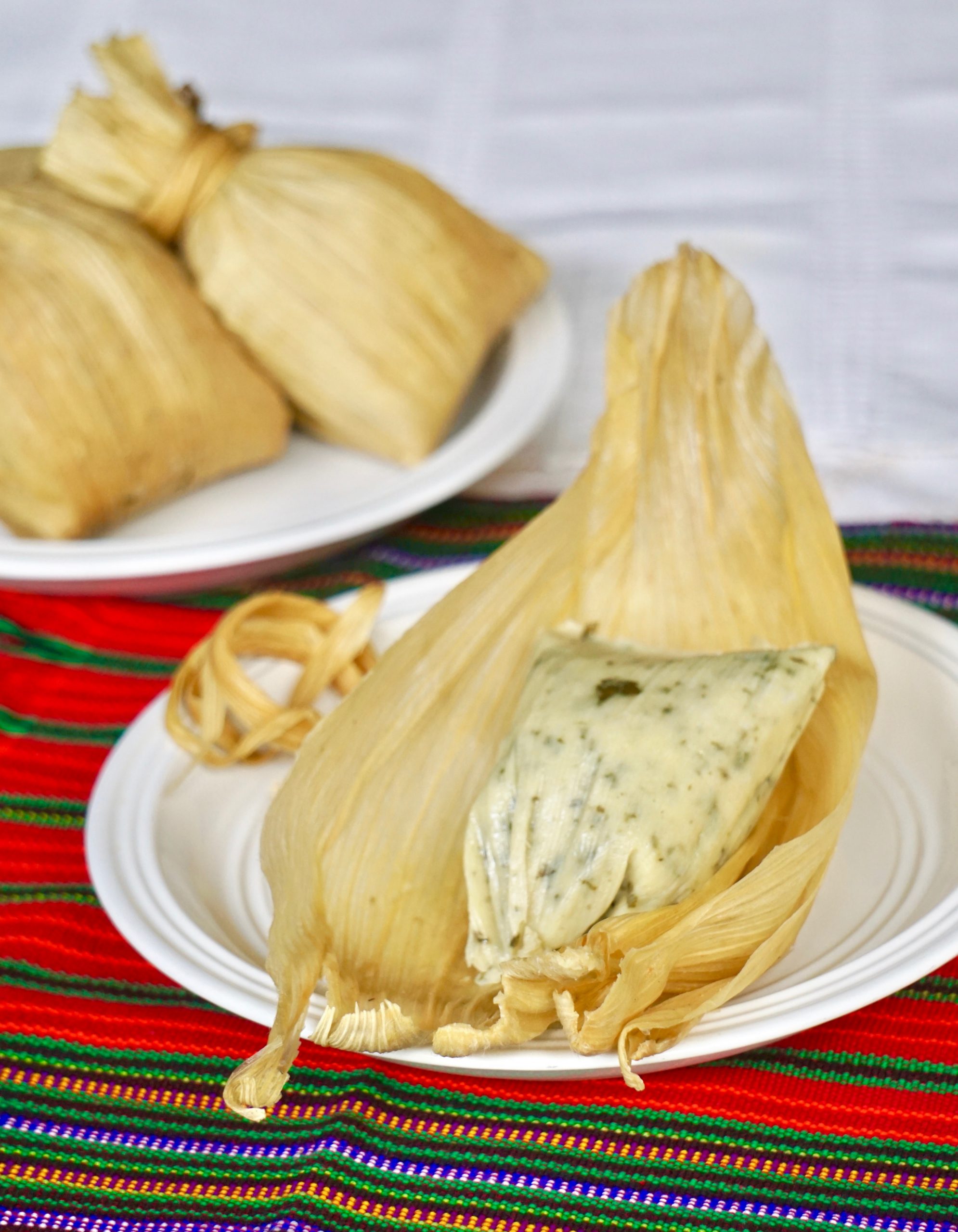 Made from mashed potatoes and a savory tomato-based recado sauce, Paches are a traditional Guatemalan dish similar to the corn-based tamales colorados. However, Paches have a potato-based dough mixed with bread crumbs or corn masa to achieve the right consistency. Plus, the blend of the dough with the red sauce gives these banana leaf tamales their singular taste and reddish color.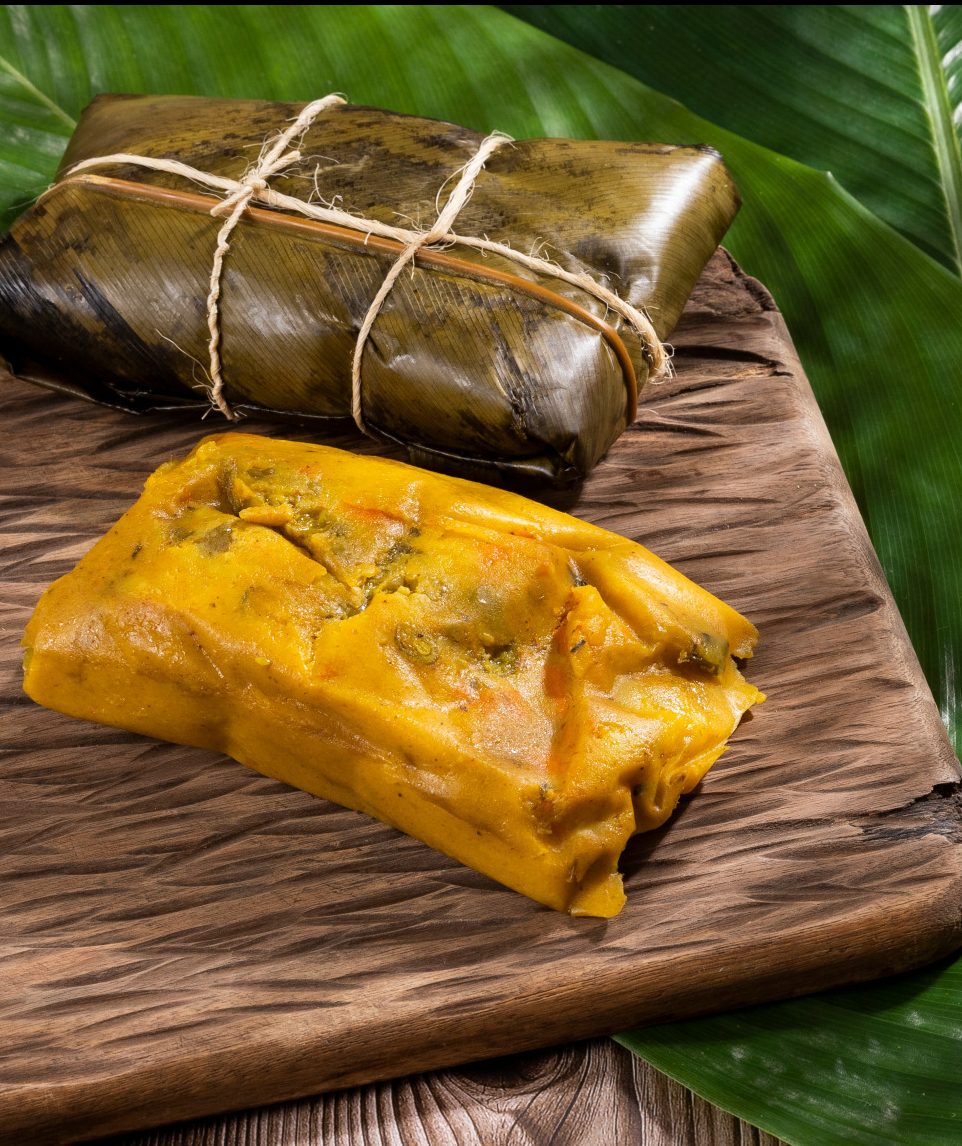 Tamalitos de elote is a sweet tamal you eat as a traditional Guatemalan dessert or a delicious treat. They contain whole kernels of sweet corn and no meat, using a sweet corn-based dough instead of the classic masa. This Guatemalan dish is soft, sweet, and fluffy, full of flavors. And the right amount of sugar to bring a smile to your face!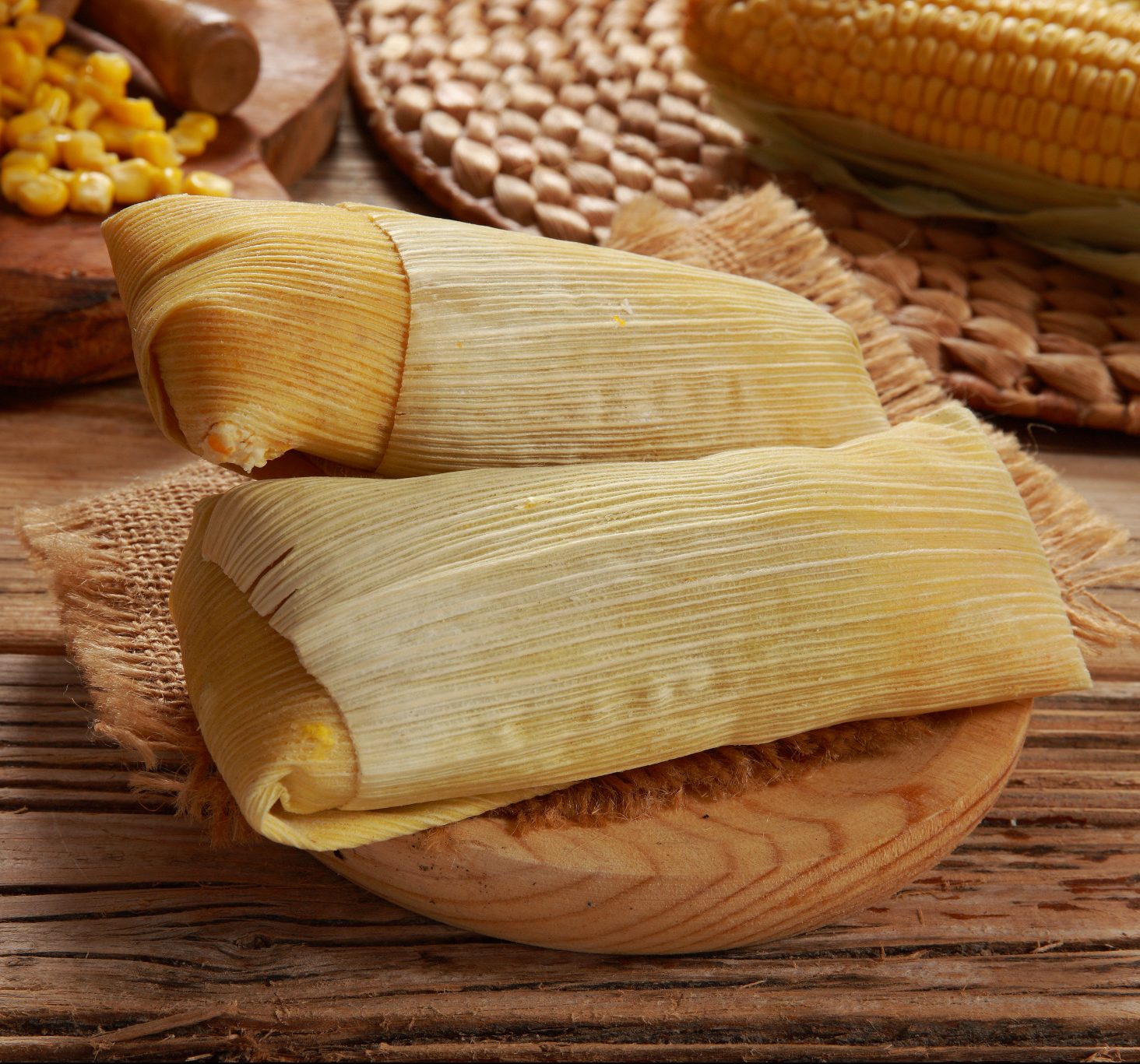 Tamales de Cambray is a traditional Guatemalan dessert that people prepare solely for special occasions. Its sweetness and red coloring come mostly from pink sugar, giving it a distinctive taste and texture. Raisins and almonds highlight their rich flavor, perfect as a stand-alone dessert or a snack accompanied by a steaming cup of Guatemalan coffee!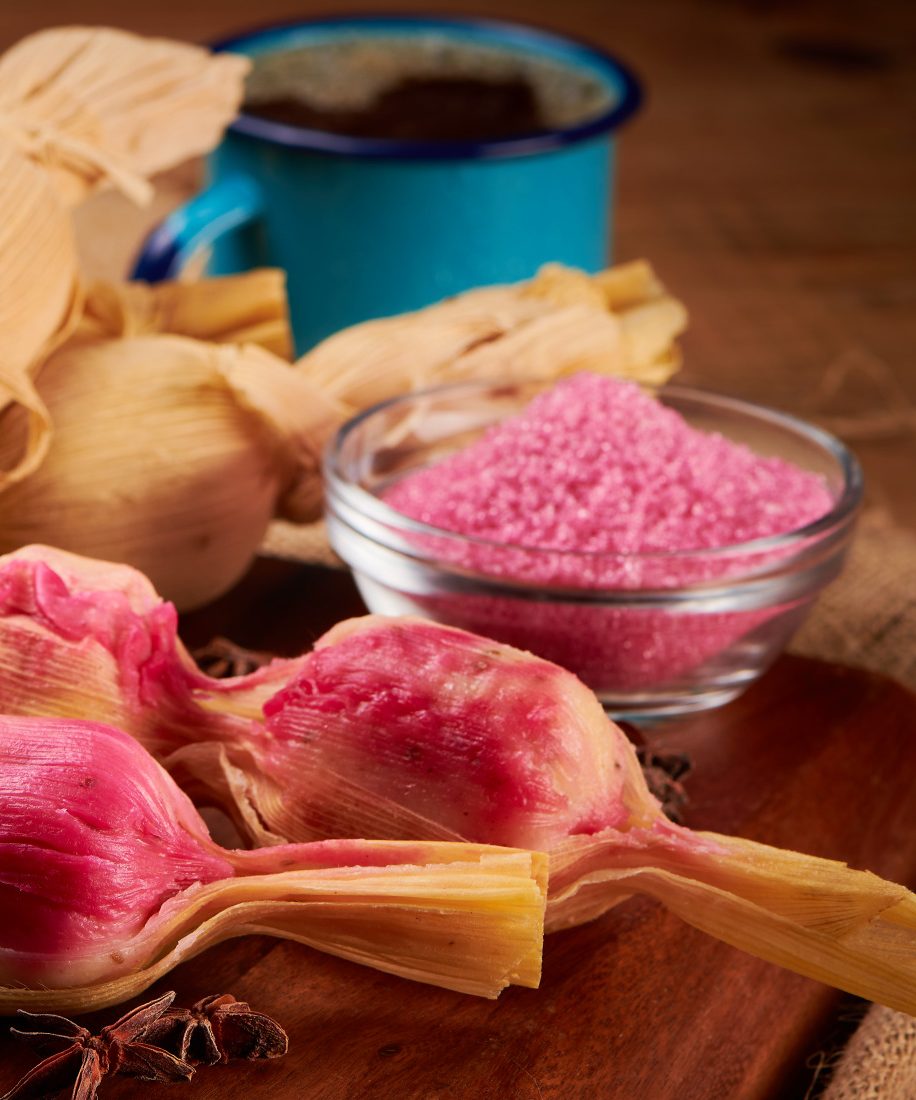 When Do People Eat Tamales?
You don't need a specific day to savor this traditional Guatemalan food. Any day is a good day for a tamale if you ask me! But, traditionally, you serve them on Christmas Eve as part of the holiday celebrations or for Guatemalan Independence Day on September 15th.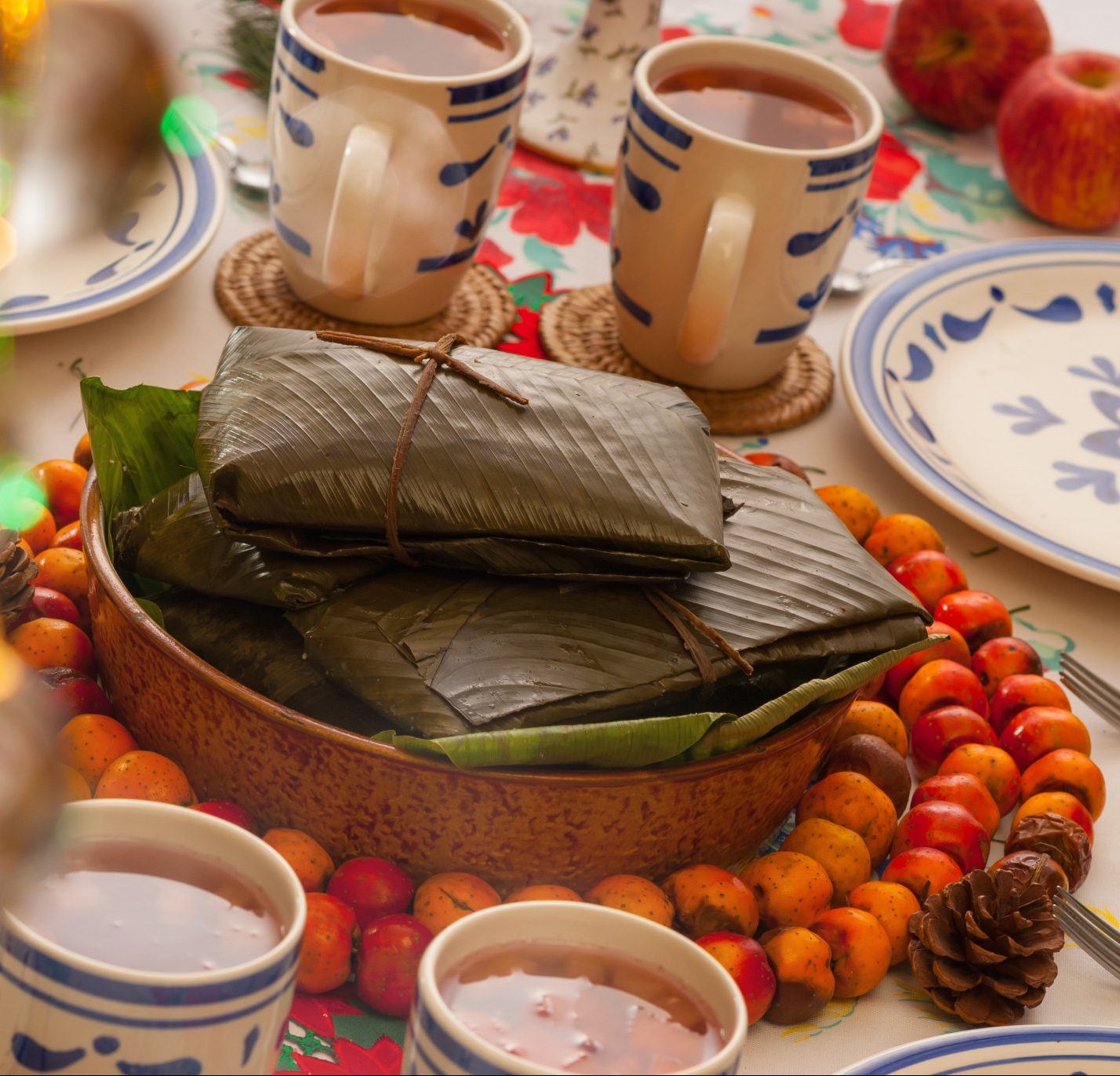 Guatemalan tamales are also a popular meal on Saturdays when little tiendas (neighborhood stores) will light a red lantern to let people know they are ready for sale. And you will always see a vendor in the street at ferias (state fairs) with their canasta (big weaved basket covered with cloths) shouting that the tamalada is ready!
What Are the Best Side dishes For Guatemalan Tamales?
For Chapines, the perfect side dish for Guatemalan tamals is a crunchy loaf of Pan Frances (a traditional Guatemalan bread). You usually serve tamales as a stand-alone main course with a lemon wedge and a side of refried black beans or white rice. I also love non-traditional side dishes like avocado and tangerine salad to cut through all the starchy flavors.
And for the sweeter versions, add a drizzle of Mexican crema, dulce de leche (caramel sauce), or condensed milk on top to add a milky depth to the dish. And the best combo for a sweet tamale is a steaming cup of hot chocolate, just like my Abuelita used to make.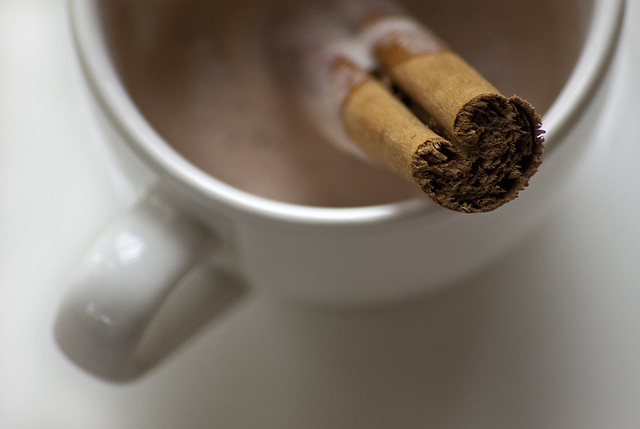 Other Traditional Guatemalan Food You Must Try:
Traditional Guatemalan Enchiladas or Jardineras: A traditional Guatemalan dish, it is a relatively easy recipe. It is one of my favorite authentic Guatemalan foods, made with a toasted tortilla topped with a vegetable mixture or escabeche, ground beef, and tomato sauce.
Guatemalan Hilachas: An easy Instapot and slow cooker shredded beef stew recipe for a traditional Guatemalan dish. Similar to the Mexican Ropa Vieja recipe, it is a flavorful and easy-to-make shredded beef stew simmered in a velvety tomato-based recado sauce.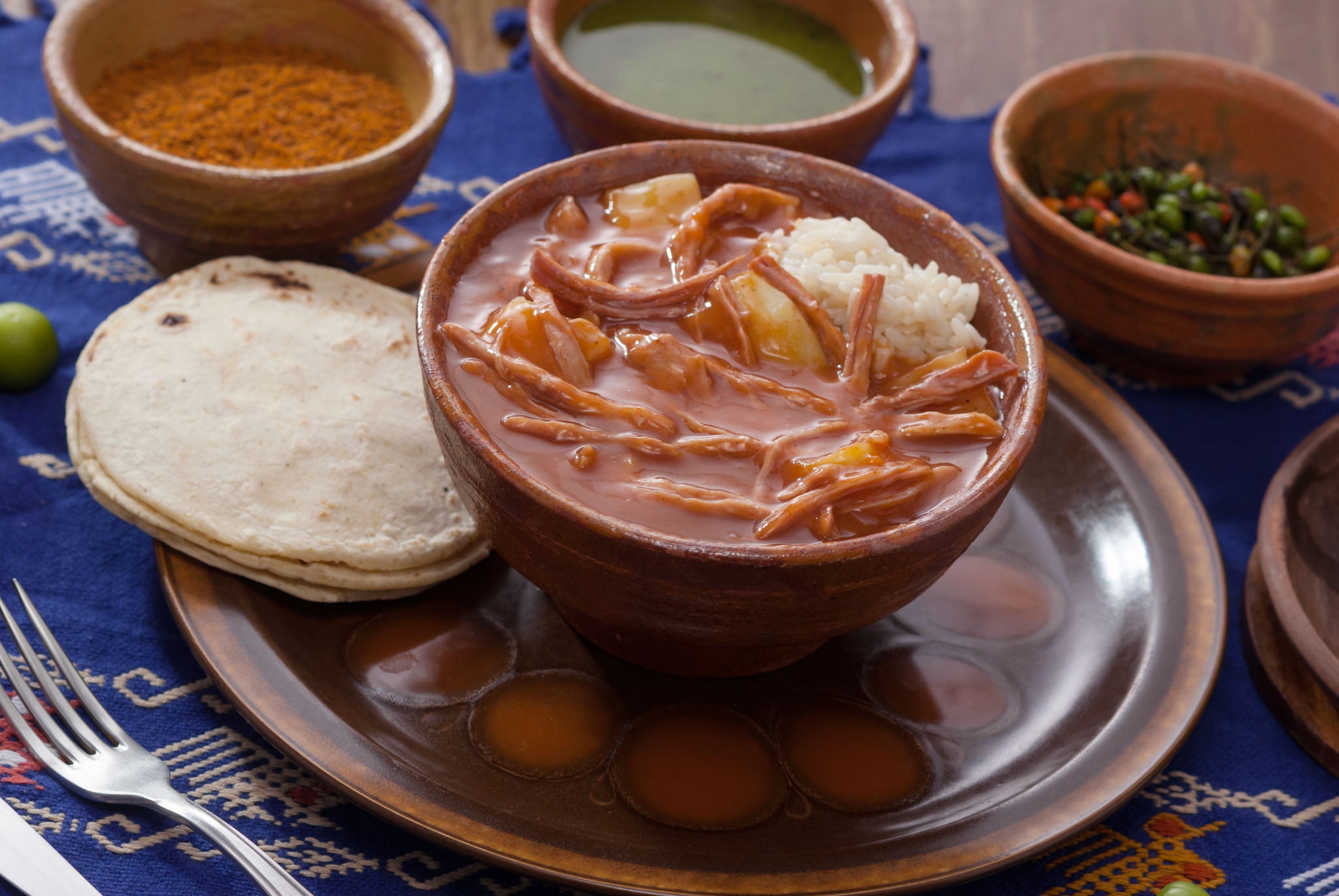 Guatemalan Chiles Rellenos: This traditional Guatemalan recipe is somewhat different from the Mexican Chiles Rellenos. It has sweet peppers stuffed with a concoction of beef and veggies, then served with a drizzle of tomato sauce.
Pepián De Pollo: This Guatemalan chicken stew is rich in flavors and filled with roasted spices. You can make Pepián with chicken, beef, or pork and then stew it in a tomato-based sauce with roasted seeds and peppers.
Best Guatemalan Desserts: Whether you are in the mood for crunchy cookies, soft puddings, or creamy candies, you'll find many delicious Guatemalan dessert recipes to choose from! Here are all of the best traditional Guatemalan desserts, from rellenitos, champurradas, and buñuelos to empanadas de manjar and even Guatemalan typical candy, canillitas de Leche.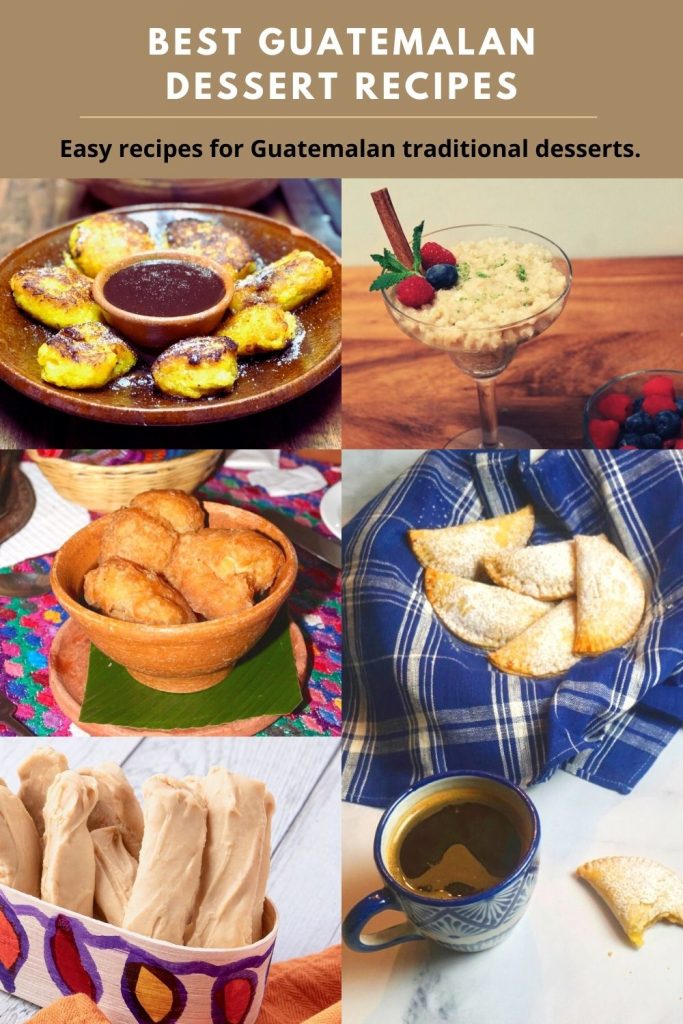 If you're planning on making Guatemalan tamales this year, try branching out with a few different flavors. Some tamal recipes are freshly ground corn dough with a savory sauce, while others are sweet and full of nutty flavors. Nonetheless, these authentic tamale recipes have the same delicious flavors I remember from my youth. I cherished this traditional Guatemalan food, prepared by my grandmother and passed down to generations. Now I can share it with my kids and even turn the making of this mouthwatering Guatemalan dish into a Tamalada party!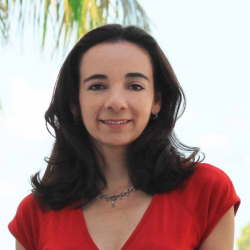 Latest posts by Paula Bendfeldt-Diaz
(see all)