Disclosure: This is part of a compensated campaign with Latina Bloggers Connect and Maseca. However all opinions and the awesome recipe for the delicious and easy to make Chorizo and Egg Breakfast Sopes are my own.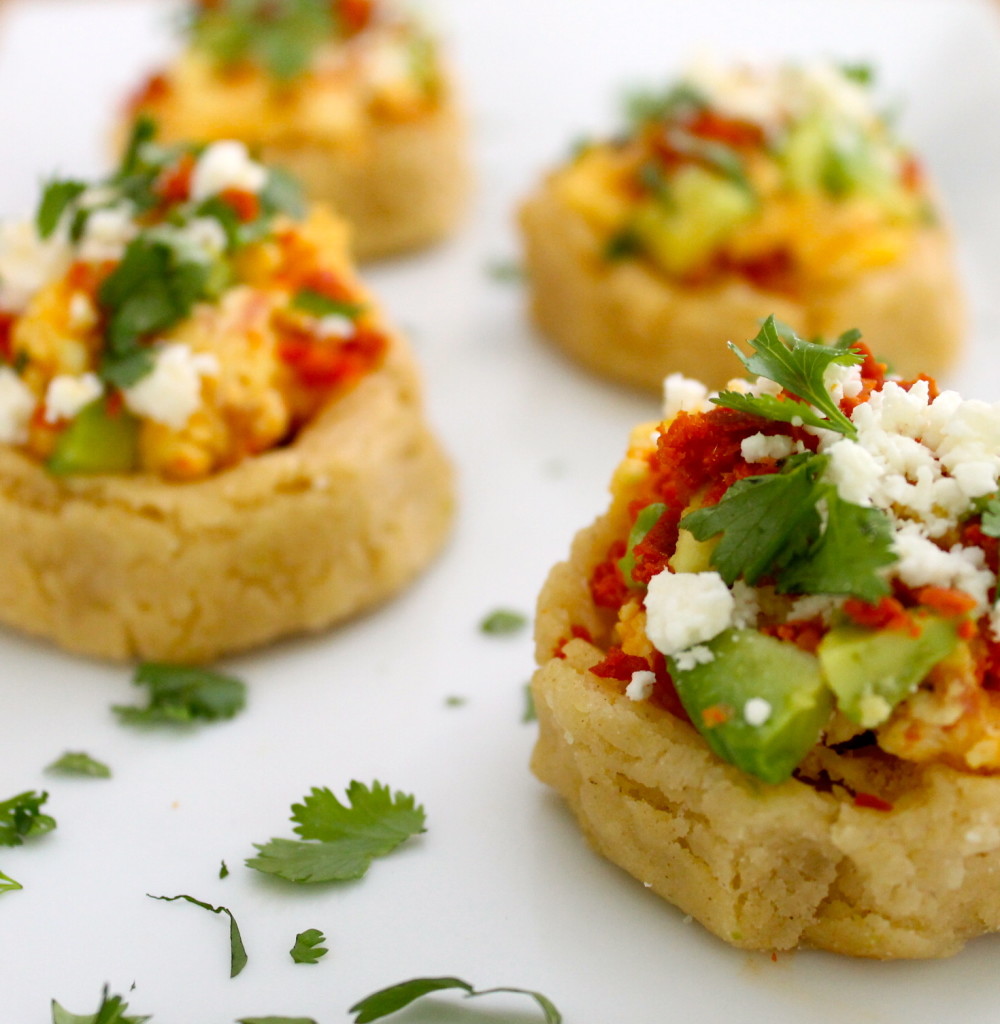 The summer has come to an end and as we start back on the school routine and leave the lazy days filled with fun and traveling behind I am doing everything I can to get my kids excited and motivated about school. Today was their first day of school and I wanted to make a fun and nutritious breakfast. I have talked before of how we can pass down our Latino culture through food  and how food is such an important part of our heritage so I knew that on this important day, not only the first day of school but my little guy's first day of Kindergarten, I was not making pancakes or waffles!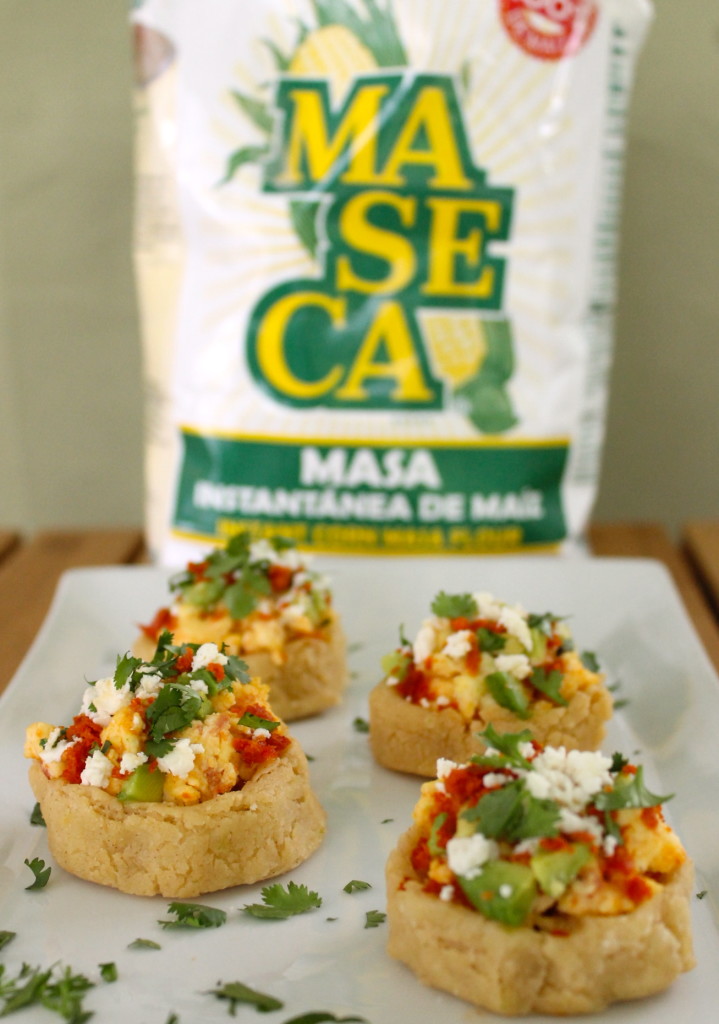 Sopes have always been one of my favorite Mexican foods, they are so versatile and you can fill them up with anything you like, you just need to be creative. I decided to make some sopes filled with our favorite chorizo scrambled eggs. I had never made sopes before so I made them the night before and it was so easy working with Maseca's Masa Harina that I still can't believe I got these right the first time. I had to hold my husband back from eating all of them so he would leave some for the kids the next morning. They heated up well in the oven and I just added the chorizo, queso fresco and fresh cilantro on top, which was great as I did not want to be running around cooking up a storm on the first day of school.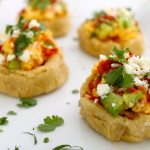 Chorizo and Egg Breakfast Sopes with Maseca Masa Harina
Ingredients
For the sopes

2

cups

Maseca Masa Harina

1 1/4

cup

water

canola oil

For the eggs

4

eggs

2

small red chorizos

3/4

cup

of queso fresco

salt to taste

pepper to taste

1

Hass avocado

chopped in small squares

1/4

cup

chopped fresh cilantro
Instructions
Mix the masa, salt and water together into a smooth consistency for about 3 to 5 minutes. If working in large amounts cover bowl with a damp towel to keep from drying out.Take a piece of the dough and roll into a firm ball. Use a tortilla press to flatten balls into small discs 4-5 inches wide. I didn't have a tortilla press o I placed the masa ball in between two pieces of waxed paper and applied pressure with a cutting board.

Heat up a comal or griddle and place masa patties on griddle for about 1 minute, turn and cook for about 45 seconds.

Remove from griddle and let stand for a minute so they cool off enough for you to work with the masa, which should still be soft and malleable.

Using your fingers form the edges up like a tart shell.

Heat up enough canola oil to cover the sopes.

Place sopes in oil and fry until crispy and golden brown.

Remove casing from chorizo, cut in pieces and put in food processor until crumpled.

In a medium bowl beat the eggs, ½ cup of queso fresco and half of the chorizo. Add salt and pepper to taste.

Heat a frying pan on medium heat, add the egg mixture and cook eggs until desired consistency. We like ours quite dry.

Place scrambled eggs on sopes, top with chopped avocado, crumbled chorizo, queso fresco and cilantro.

Serve warm.
You can visit the Maseca website to find more great recipes and like Maseca on Facebook and follow @MiMasecaUSA on twitter to get the latest recipes and inspiration.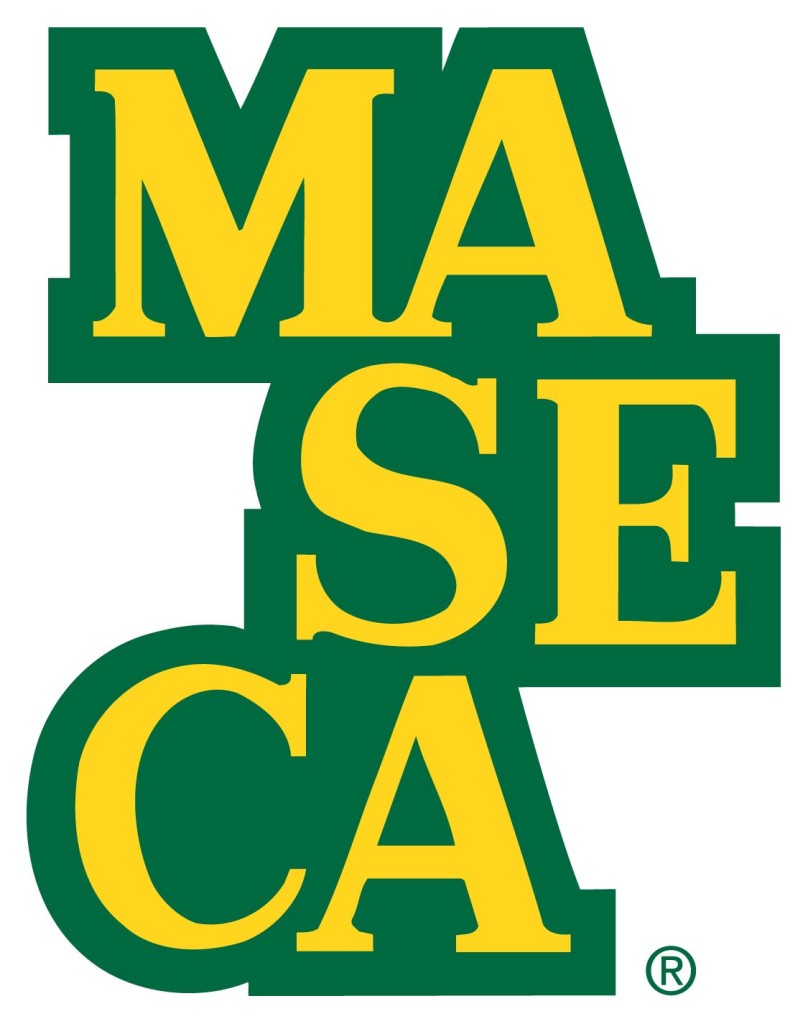 If I do say so myself these breakfast sopes where delicious and I know we will be preparing these often. In this occasion I made them small so that the kids could hold them but you can make them larger like tostadas or even smaller to use as boquitas or tapas. I am already thinking of lots of other things I can top the sopes with. What would you put in your sopes?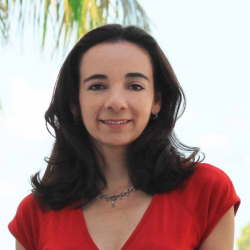 Latest posts by Paula Bendfeldt-Diaz
(see all)