When it comes to Barbie drinks, what could be cuter than these pink Barbie shots! This boozy raspberry milkshake is topped with cotton candy and mini pink donuts for what is sure to be a hit of your Barbie adult themed party. This miniature version of a Barbie freakshake has all the fun of a pink freakshake but without the sugar overload. Let's be honest, drinking an entire freakshake will probably leave you in a sugar coma so these cute milkshake shots are just the perfect size. And adding a little rum turns these cute pink drinks into my favorite Barbie cocktail of all time!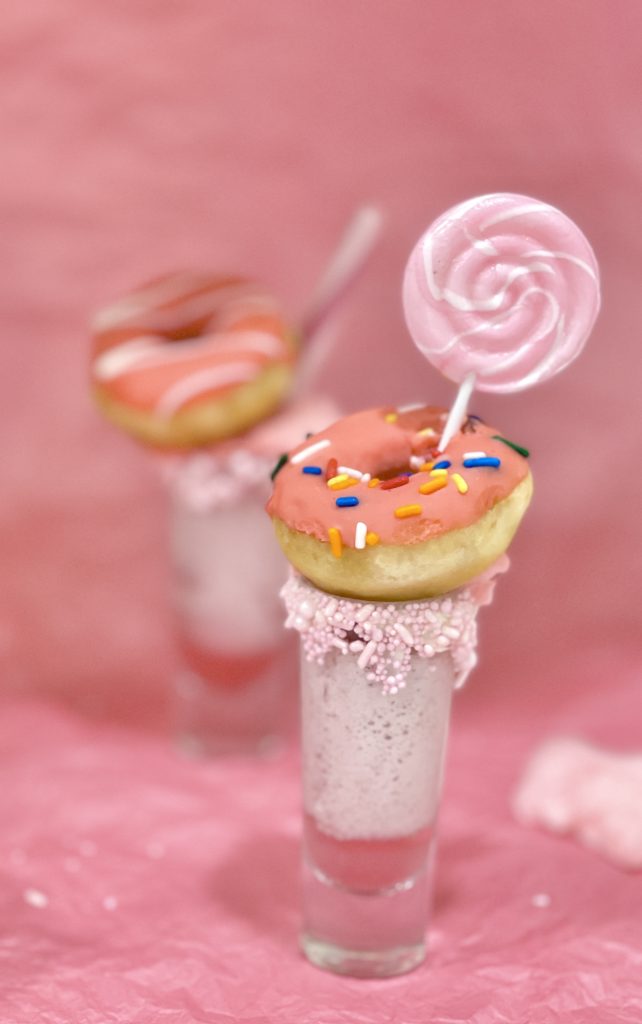 Of course you can make these mini Barbie freakshakes without the alcohol for a super fun and festive drink that is fit for a kid's Barbie party. These are also super fun to enjoy for a family Barbie movie night and their pink color also makes them the ideal as a Valentine's freak shake.
What is a freakshake or crazy milkshake?
A freakshake also known as a crazy milkshake is like a regular milkshake that went to a Barbie fashion show and decided to go all out! These are no ordinary milkshakes, they're fun and whimsical concoctions that pile on extras like cookies, candies, whipped cream, sprinkles, and sometimes even whole slices of cake or doughnuts. The sky's the limit when it comes to a freak shake – it's not just a sweet treat, it's an edible work of art! Perfect for sharing on social media, or indulging at your next Barbie-inspired bash. So, get ready to bring on the freaky pink fun with these pink crazy shakes!
What is a boozy milkshake?
Just when you thought milkshakes couldn't get any more fun, along comes the boozy milkshake! It's a grown-up twist on the classic dessert drink, blending together all the creamy, sweet goodness of a regular milkshake with a little splash of your favorite adult beverage. Whether you call it a boozy shake, a boozy milkshake or an alcoholic milkshake it's all the same: an adult milkshake cocktail that is made for those who are still young at heart and would rather have a milkshake than a martini. From bourbon to Bailey's, vodka to Kahlua – a boozy milkshake is a playful way to enjoy a cocktail and dessert all in one glass!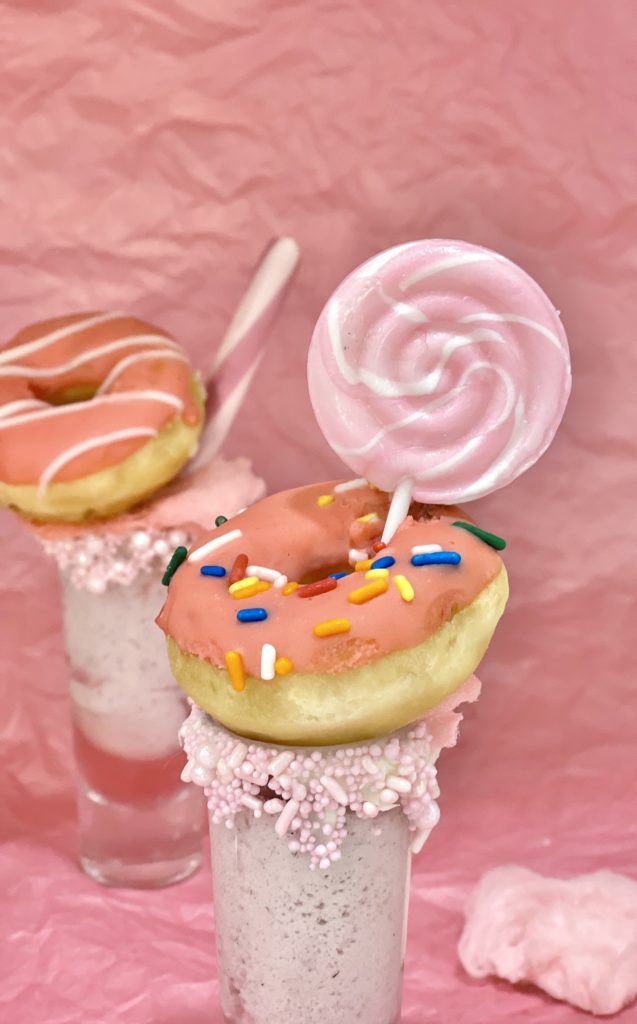 What are the best liquors for a boozy milkshake ?
Boozy milkshakes can be made with a wide variety of spirits depending on the flavor profile you're going for. Here are some of the most popular ones:
Baileys Irish Cream:

Baileys is a favorite for boozy milkshakes because it's creamy and sweet, perfect for mixing with ice cream.

Kahlua:

This coffee-flavored liqueur adds a rich depth to your milkshake, especially good in chocolate or coffee flavored milkshakes.

Bourbon:

Bourbon adds a bit of a kick and a hint of vanilla-caramel notes. It's great in vanilla or caramel milkshakes.

Rum:

Dark or spiced rum can add a bit of a tropical vibe to your boozy milkshake. Try it in a coconut or pineapple milkshake.

Vodka:

Because vodka has a neutral flavor, it won't interfere with the taste of your milkshake. Try using a flavored vodka like raspberry or vanilla for added depth.

Frangelico:

This hazelnut liqueur can add a nutty flavor to your milkshake. It's especially good in chocolate milkshakes.
Remember, the key to a great boozy milkshake is balance. You want the flavor of the alcohol to complement, not overpower, the other ingredients in your milkshake. Always start with a little, taste, and then add more if needed.
What are the ingredients for these Barbie shots?
For these boozy raspberry milkshake shots I used fun pink sweets and mini strawberry donuts to decorate them, but you can use any pink candy and sprinkles you want to give them your own unique look.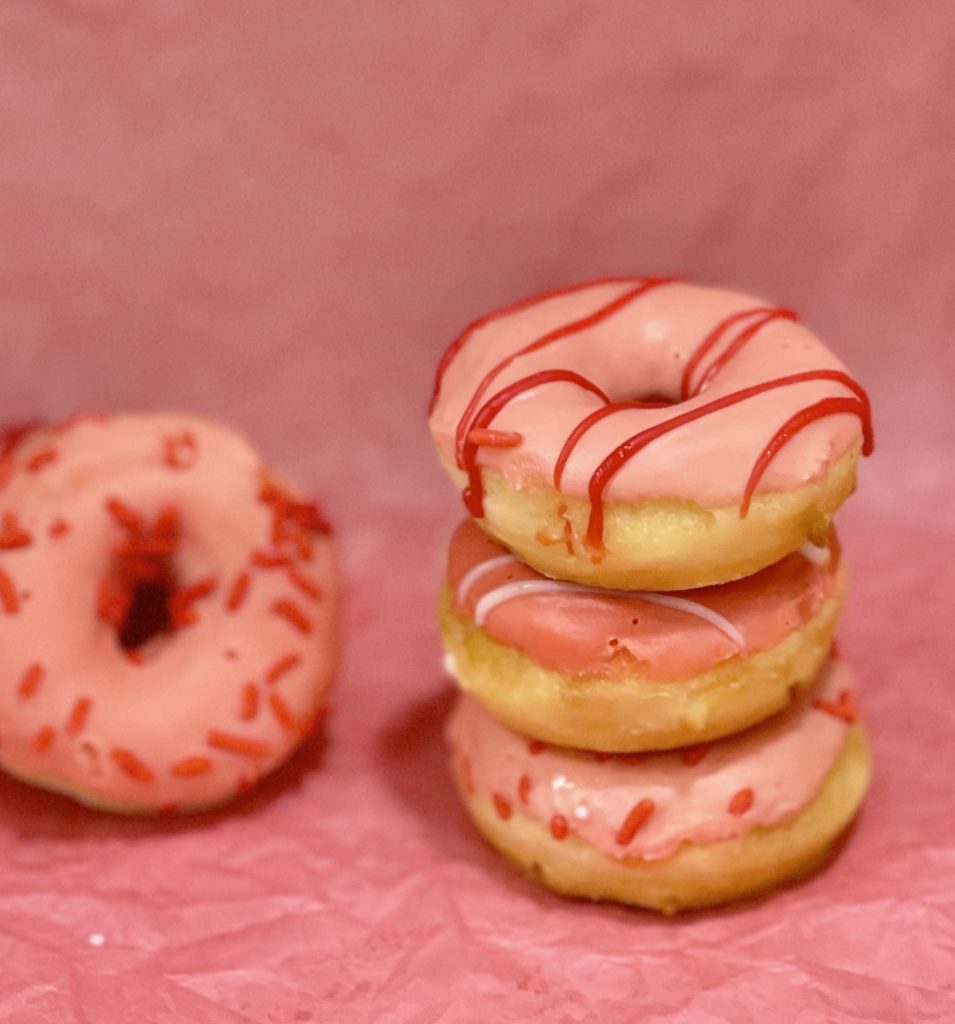 Vanilla Ice Cream:

This is the base of your milkshake, providing a creamy and smooth texture.

Fresh Raspberries:

They give the milkshake it's beautiful pink color and lend a fresh, fruity flavor that cuts through the richness of the ice cream.

Milk:

It lightens the consistency of the ice cream, making it easier to drink and helps everything blend smoothly.

Raspberry Vodka:

Raspberry vodka adds an adult twist to the milkshake, infusing it with a strong raspberry flavor and a hint of alcohol.

Chambord (raspberry liqueur):

This deepens the raspberry flavor and enhances the overall fruity notes of the milkshake.

Mini Pink Donuts:

These tiny strawberry donuts give our mini freakshakes that whimsical and appealing crazy shake look.

Pink Cotton Candy:

This adds an element of fun and nostalgia to your milkshake, giving it that 'freakshake' character.

Pink Lollipops:

Another fun garnish that screams 'party'! Their sweetness and playful appearance add to the overall 'Barbie' theme.

Vanilla Frosting:

Used for rimming the glasses, it helps the sprinkles adhere and provides.

Pink Sprinkles: These are for rimming the glasses as well, adding a festive touch and enhancing the pink theme of the Barbie party.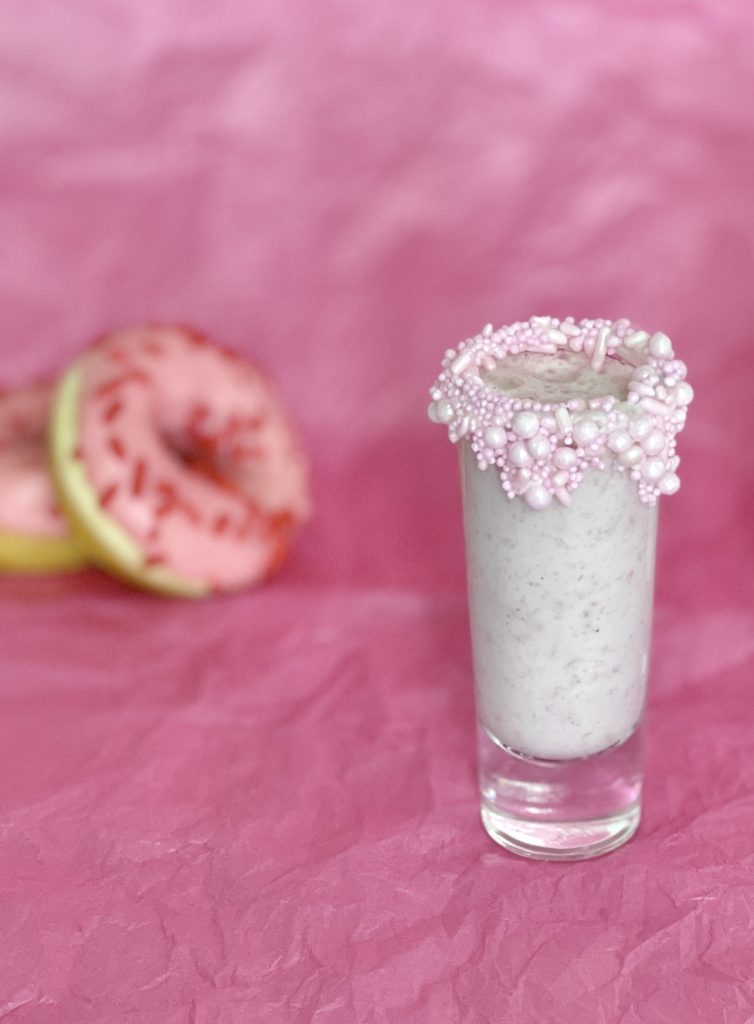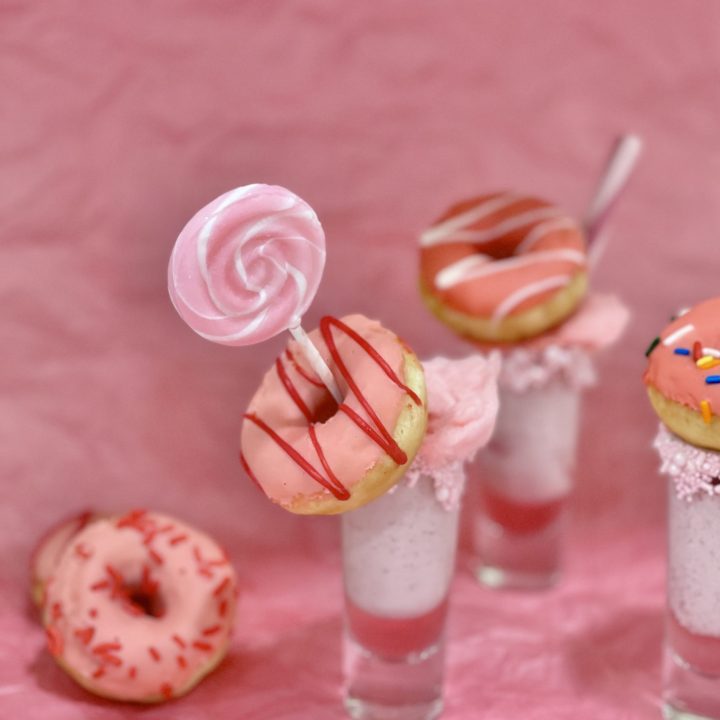 Freak Shake Barbie Shots: Mini Raspberry Boozy Milkshakes
Ingredients
1 cup Vanilla Ice Cream
1/2 cup Fresh Raspberries
1/4 cup Milk
2 ounces Raspberry Vodka
1 ounce Chambord (raspberry liqueur)
2 tablespoons Vanilla Frosting, for rimming glasses
1/4 cup Pink Sprinkles, for rimming glasses
1/2 cup Pink Cotton Candy, for decoration
12 Mini Strawberry Donuts, for decoration
12 Pink Lollipops, for decoration
Instructions
Prepare your shot glasses first. Spread a thin layer of vanilla frosting around the rim of each glass, then dip the rim in pink sprinkles. This creates a festive and fun Barbie-approved look!
In a blender, combine the ice cream, fresh raspberries, milk, raspberry vodka, and Chambord. Blend until you achieve a smooth and creamy texture.
Carefully pour the delicious raspberry mixture into your prepared shot glasses. This should make about 6-8 delightful shots, depending on the size of your glasses.
Now comes the best part - decorating! Top each shot with a puff of pink cotton candy, pop a mini strawberry donut onto a pink lollipop stick and insert it into the cotton candy.
Serve immediately, but remember, while these taste like a heavenly dessert, they are definitely for grown-ups only!

Notes
To make these kid friendly simply remove the vodka and Chambord from the recipe and add 1 tablespoon of raspberry syrup to give it a stronger rasberry flavor.
More ideas for your Barbie Movie party
I created this recipe for these fabulously pink Barbie shots inspired in the newly released Barbie Movie. They are the perfect sweet boozy milkshake shots to enjoy at any Barbie soiree. If you are planning a Barbie party make sure to check out my other articles:
Barbie Movie Party Ideas: The Ultimate Barbie Party Guide: filled with Barbie party themes, decor ideas and Barbie activities and games for your Barbie party this is the place to start if you're planning a Barbie bash!
Pink Desserts: Sweet Barbie Party Food Ideas: If you're looking for the best pink treats for your Barbie party you'll find them here. From pink Barbie cakes to pink brownies and cookies and Barbie inspired cupcakes you'll find all the sweet treats you need to set up your Barbie dessert table!
Best Barbie Cocktail: Pink Raspberry Martini: Get the recipe for a deliciously elegant Barbie cocktail. This Barbie inspired raspberry martini is as cute as it is delicious.
Barbie Brunch Ideas: host the perfect Barbie brunch with these brunch ideas that are as fabulous and playful as she is! From pink pancakes to pink brunch cocktails, these brunch inspirations are all about celebrating in true Barbie style!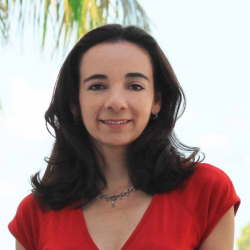 Latest posts by Paula Bendfeldt-Diaz
(see all)