Making easy Thanksgiving crafts is a great way to get your kids excited about the holiday season. So this year, kick off your Thanksgiving celebrations with these fun Thanksgiving crafts for kids. Whether you're looking for a way to keep the kids occupied during Thanksgiving dinner or a cute activity for your kids to do before the holiday, you're going to love all these adorable kids' crafts.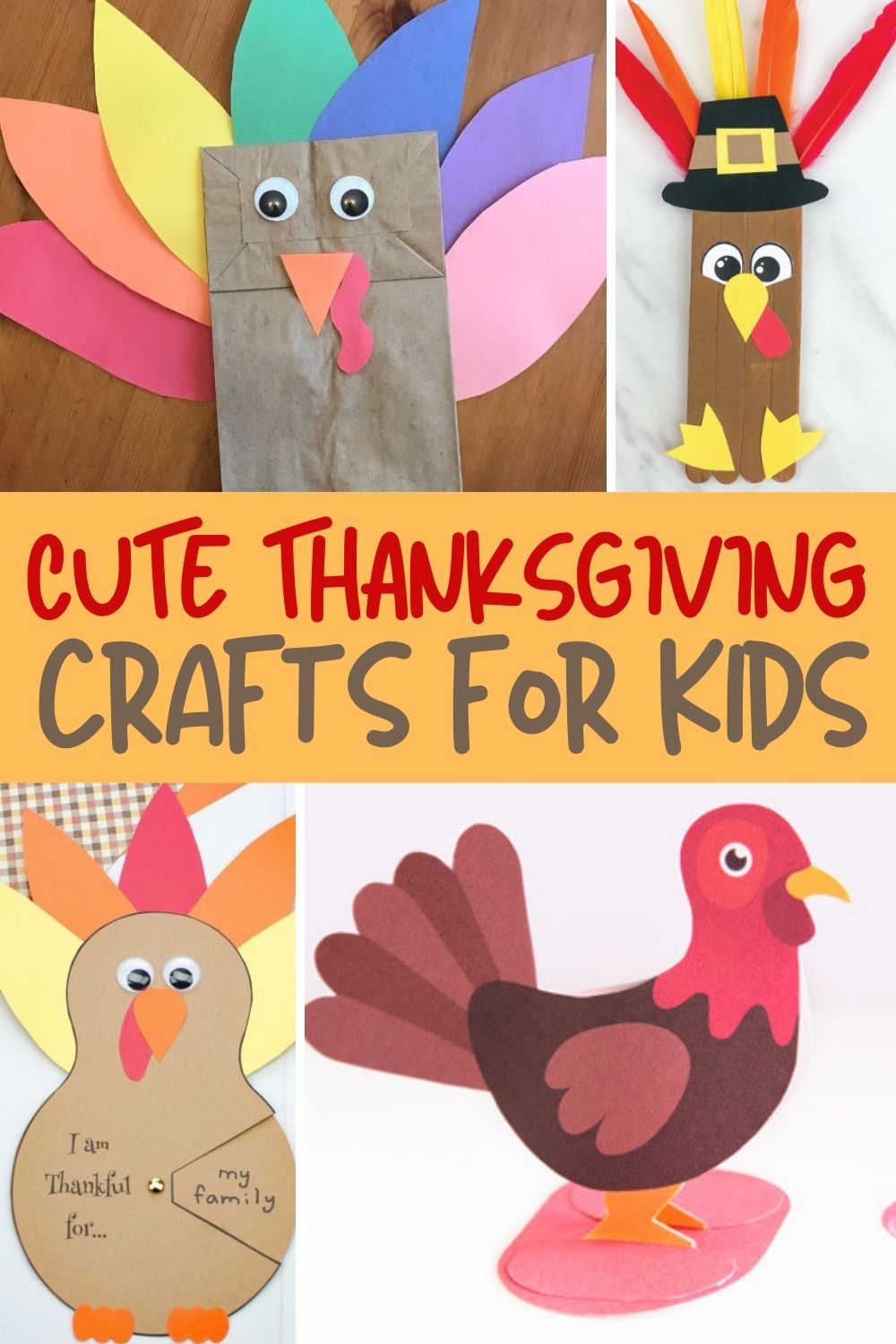 Easy Thanksgiving Crafts Perfect For Kids Of All Ages
I don't know about you, but when it comes to Turkey Day, the menu is sometimes solely on my mind. But I try to ensure that my little helpers don't get stuck in the kitchen all day. So we usually plan a few fun and easy Thanksgiving activities to do as a family. Having Thanksgiving kids' crafts is a great bonding experience and gets our creativity flowing!
These simple Thanksgiving crafts for kids bring a festive atmosphere into the house. They are perfect for making special memories and adding a personal touch to your table and home decorations. And with these fun Thanksgiving craft ideas, you can start a new tradition! They will look cute and be a hit with the young crowd this holiday season.
The Best Thanksgiving Crafts For Kids
If you run out of Thanksgiving activities, you'll be happy to have these Thanksgiving crafts for the kids at hand! I've included lots of easy Thanksgiving turkey crafts and other Fall-themed crafts that you will find the perfect activity to keep kids of all ages busy. It is a great way to make Thanksgiving memories that will last a lifetime.
Popsicle sticks are a plentiful craft supply to use during the holidays. With this easy Thanksgiving craft, your kids can turn their popsicle sticks into adorable turkeys. There is a free printable template to use, so you don't have to worry about being artistic. Just download, print, and get crafting! And there are two different ways you can make this turkey's feathers, so there's an option everyone will love.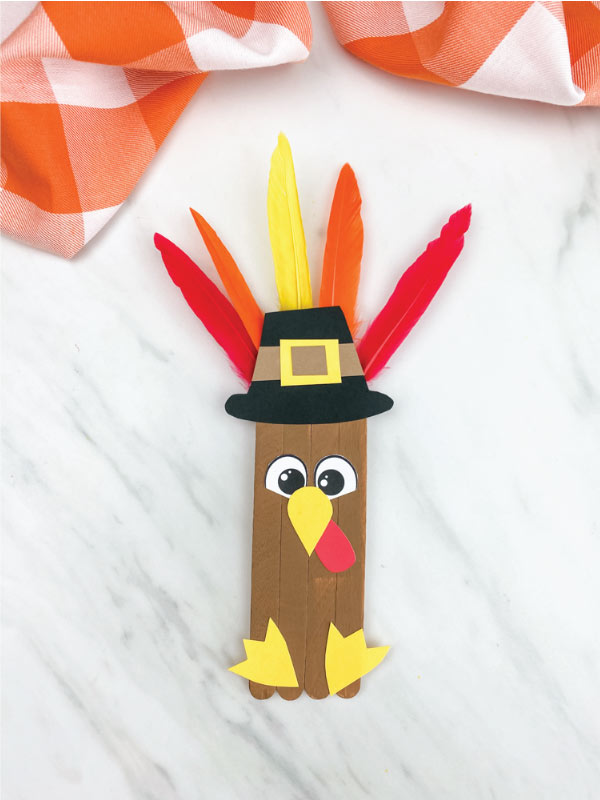 Making turkeys for Thanksgiving is a classic craft for your kids to enjoy. And with this easy Thanksgiving craft, your kids can make turkeys using a simple printable template. It has a free printable turkey template to simplify this Thanksgiving kids' art even more. All your kids have to do is cut it and follow this simple tutorial!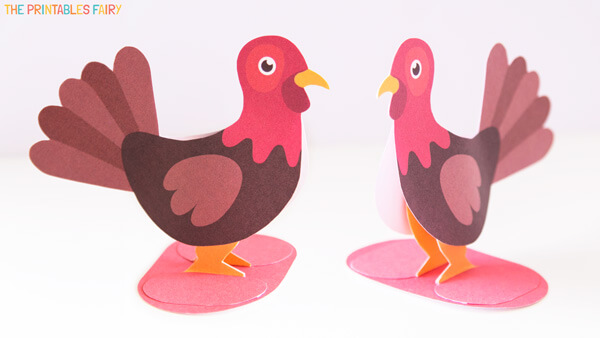 This Thanksgiving activity is aimed at older kids, perfect for grade schoolers. These turkeys are perfect to craft on a cold rainy day, whether with your students or at home with your kids. You can use these turkeys as cute centerpieces, place settings, or decorate your house.
Pumpkin pie isn't just for eating! Your kids can have fun making these pumpkin pie crafts at home with the help of this free printable template. It is the perfect Thanksgiving craft idea for smaller hands.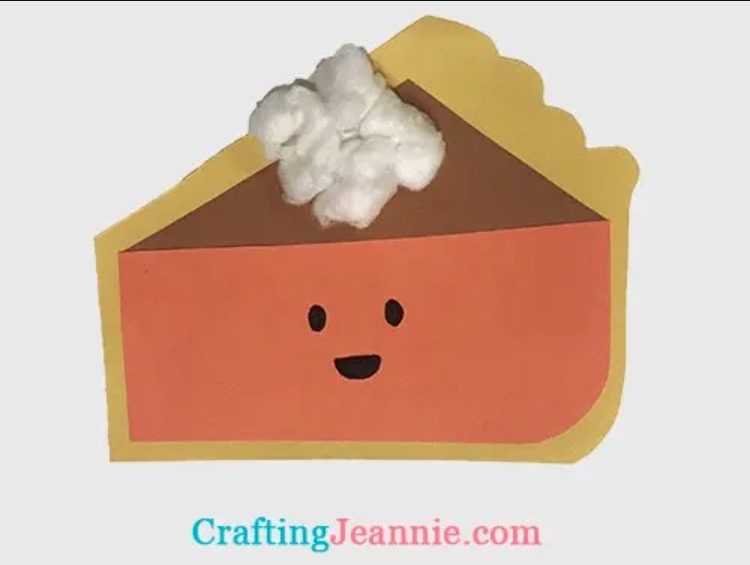 Find step-by-step instructions, download the free Pumpkin Pie Craft Template, and make this easy Thanksgiving craft for toddlers. They will love making it, especially adding the cotton ball whip cream. It's a super easy fall or Thanksgiving craft.
With this fun Thanksgiving craft idea, your kids can make their own paper bag turkey puppet. This easy Thanksgiving craft uses simple supplies, which means you probably already have everything you need at home.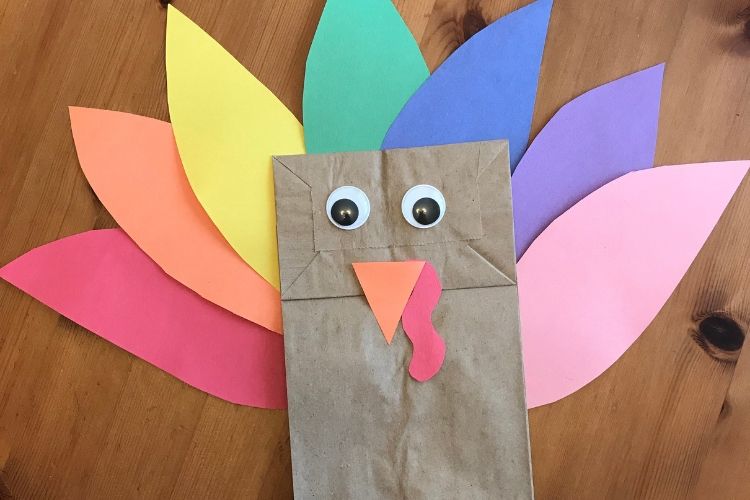 This fun Thanksgiving craft for toddlers is geared toward 2-year-old children and up. It's a simple autumn craft for preschoolers learning arts and crafts.
This super cute pumpkin turkey craft has been one of our favorites to make during Thanksgiving, and it's also a reader favorite. It is so easy to make and so cute too. All you need to make this Thanksgiving craft is a mini pumpkin and some fall leaves.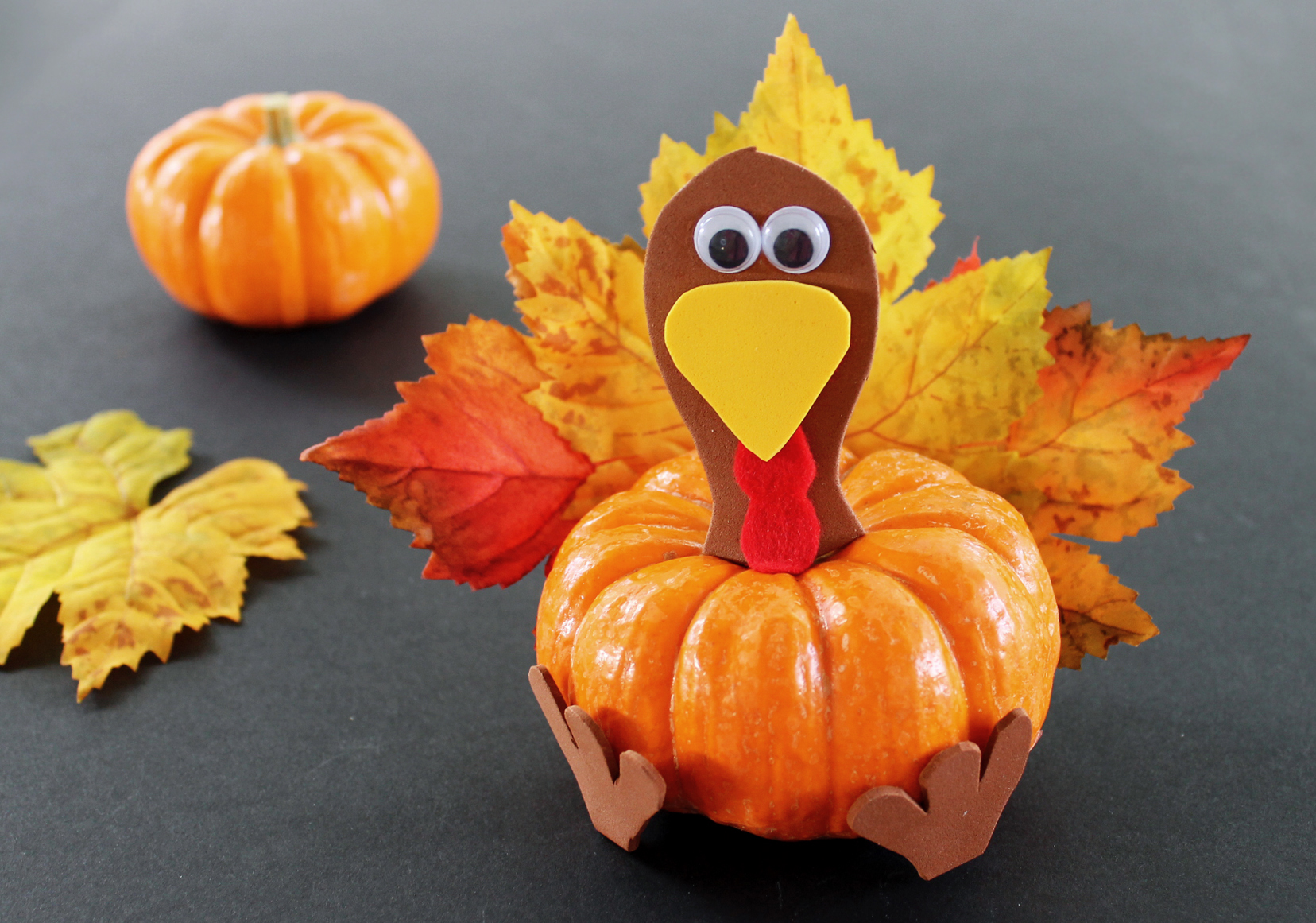 This turkey pumpkin craft is perfect for preschoolers or elementary school children. Plus, it makes for a fun Thanksgiving decoration for your dinner table. And your kids will love seeing their beautiful pumpkin craft as a centerpiece!
Turn a pine cone into a turkey with this fun Thanksgiving craft for kids. This cute pine cone turkey is a great way to entertain the kids on Thanksgiving.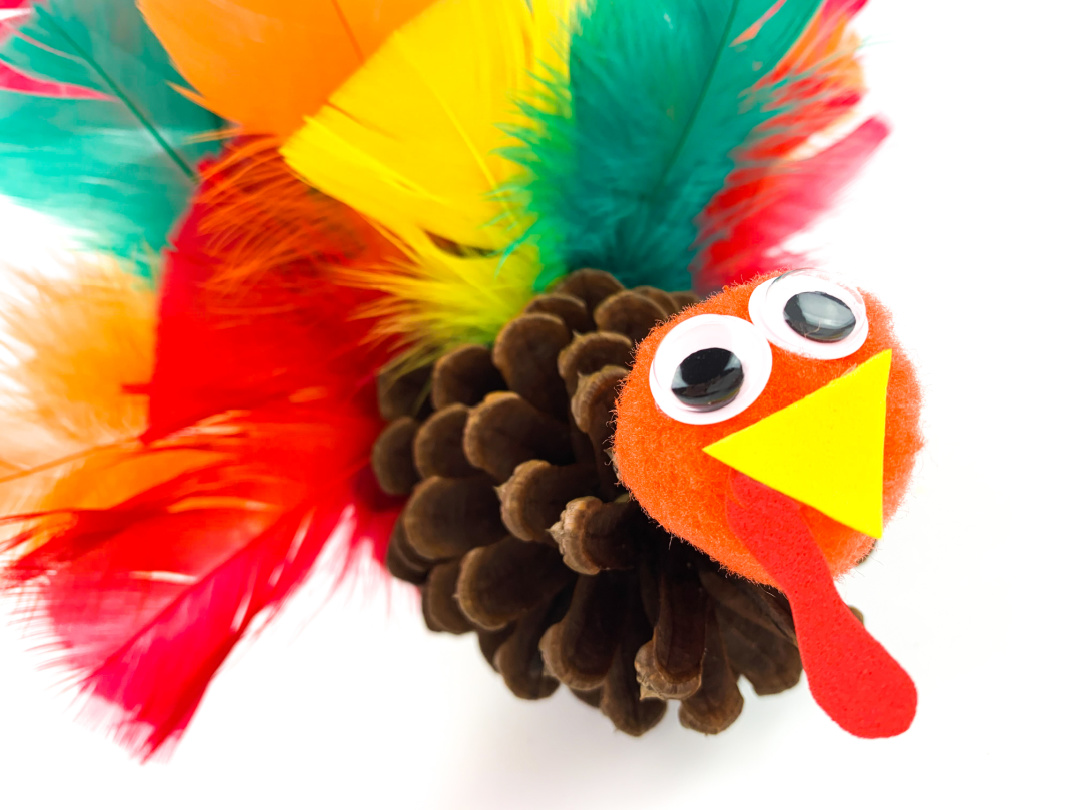 So, next time you are out on a nature walk with your kids, pick a few pine cones and create this fun Thanksgiving craft to display this year. But if you live in a cone-free location like me and can't find pine trees around, you can easily find crafting pine cones online or at a crafting store near you.
Your kids will have a blast painting these corn on the cob with this fun Thanksgiving craft! Corn painting is a fun art project kids of any age can enjoy. These fall decorations are a great beginning art activity for toddlers; they also make a fun Thanksgiving painting craft for preschoolers in a class or playgroup setting or crafting at home.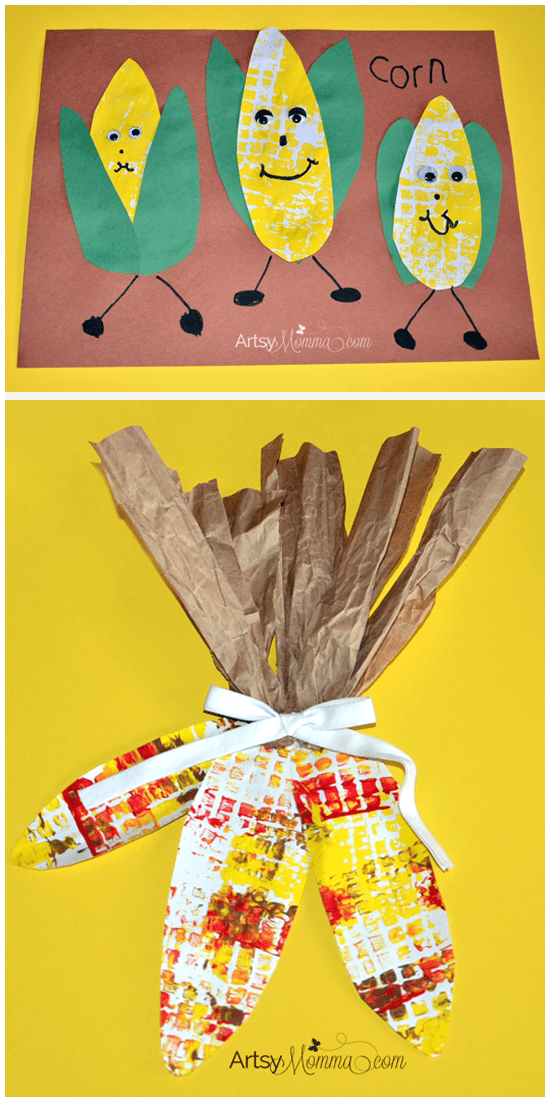 Use this cute printable template to create a fun turkey headband with your kids this year. They can decorate their headband and wear them at Thanksgiving! It is also a great activity on Turkey day before dinner to keep the kiddos entertained. It's a simple Thanksgiving craft with very few supplies that your kiddos might even be able to do themselves.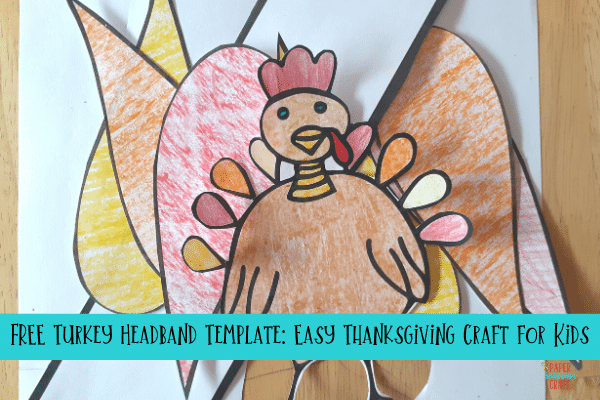 If you're looking for a DIY Thanksgiving craft for holiday fun, you will not want to miss this! With the help of this fun turkey spinner, your kids can show their thankfulness this holiday. And the free template will help you create this cute craft with ease that works on your child's fine motor skills.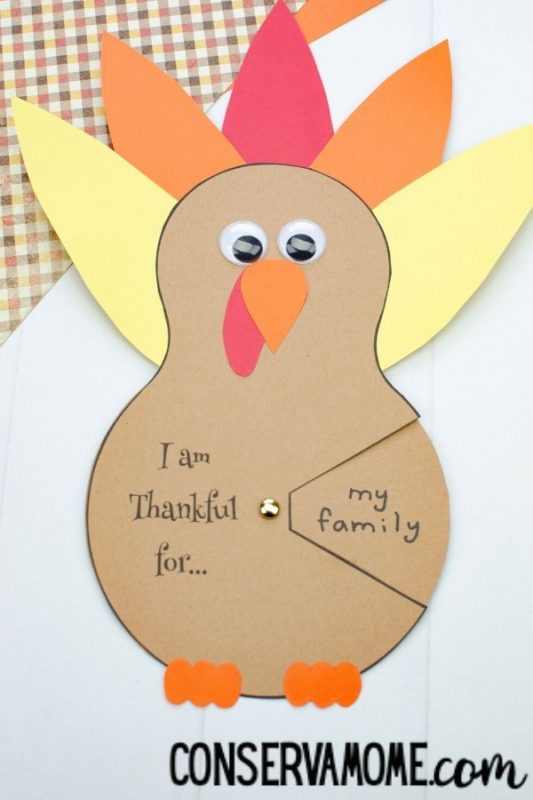 This Fall-themed craft is perfect to create during November; the earlier, the better. That way, it can remind everyone daily of the things they should be thankful for. It is the perfect Thanksgiving activity for kids and the whole family!
Scarecrows are a fun fall character your kids would love to make this Thanksgiving. Turn popsicle sticks into a cute scarecrow craft with the help of this easy-to-follow tutorial. Your child will love making their own scarecrow that they can decorate any way they want.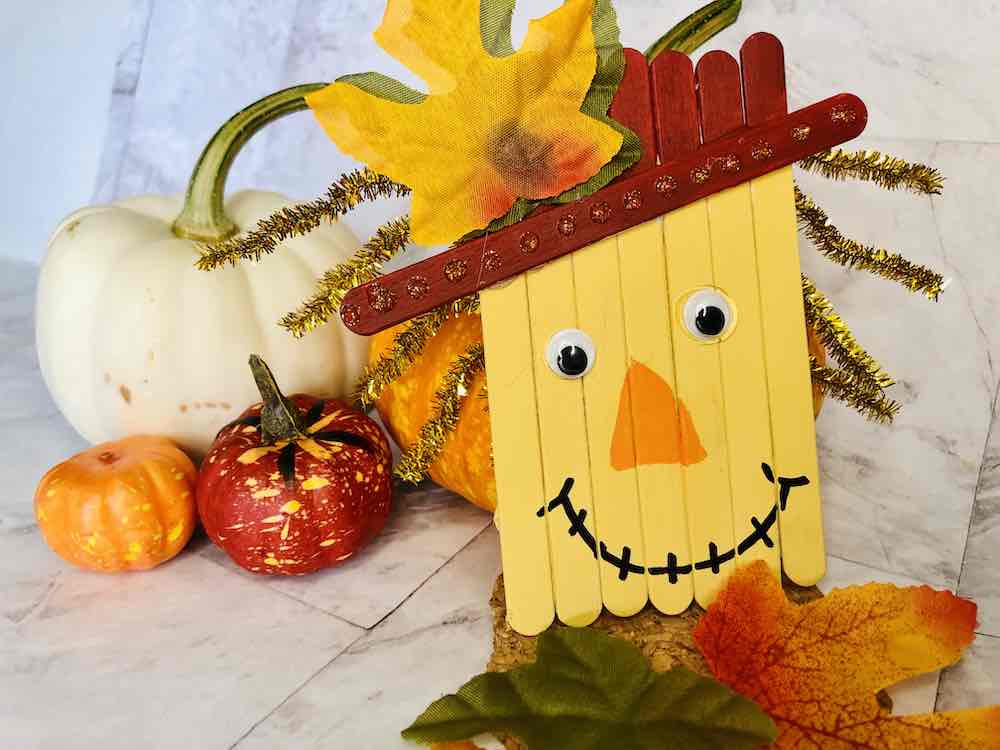 Scarecrow popsicle stick crafts are a perfect Thanksgiving project for toddlers in preschool. Kids will love making this cool decoration, and parents will love how quickly the whole thing comes together. It is a fun fall craft that is easy to do and looks great when finished!
Use paint to turn plain coffee filers into adorable turkeys with this fun Thanksgiving kids' craft. Your youngsters will have so much fun making coffee filter turkeys this Thanksgiving. They take about 20-30 minutes to create using simple craft supplies.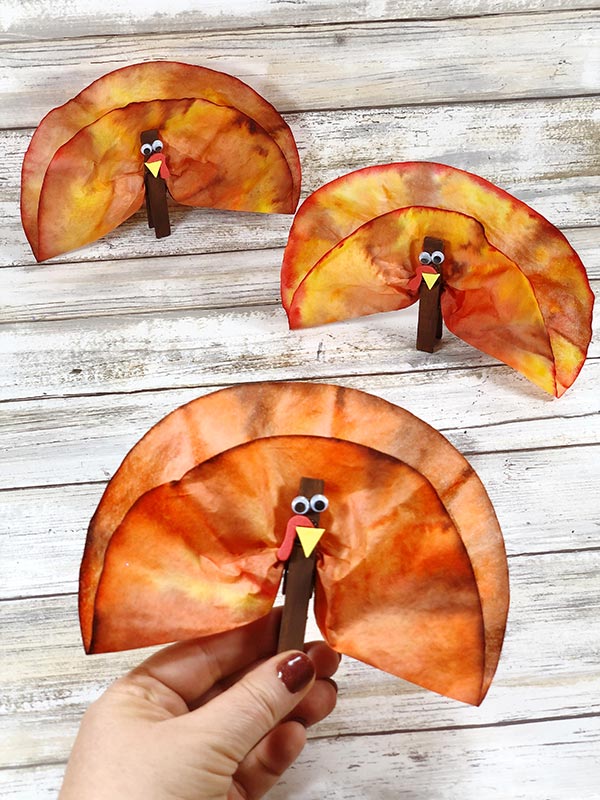 Coffee filter crafts are perfect for preschool and kindergarten children. The kids can help with coloring and cutting. Even toddlers can help with color and tie-dyeing the coffee filter paper. This easy Thanksgiving craft for kids looks fantastic when finished!
More Creative Thanksgiving Ideas You'll Love
Inspired by fall and Thanksgiving, we decided to give our Hot Pockets a festive makeover. How do you ask? Well, we turned these warm pockets of delicious goodness into fun birds! These turkey and owl Hot Pockets are a fun way to make snack time more festive during the holiday season. They are also a great option to entertain family and friends who show up unexpectedly or to feed the hungry munchkins after a playdate.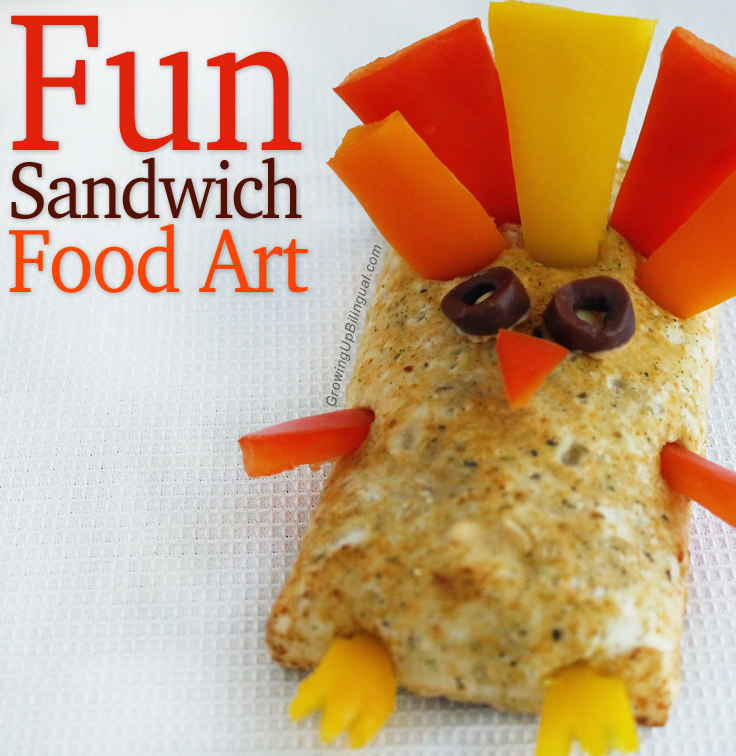 These fun Thanksgiving recipes to make with kids are the perfect way to enjoy time with your family while celebrating the holiday this year. I've included many of our family's favorite Thanksgiving recipes, from pumpkin desserts to healthy Thanksgiving recipes and even some vegetarian options like a fun turkey veggie platter.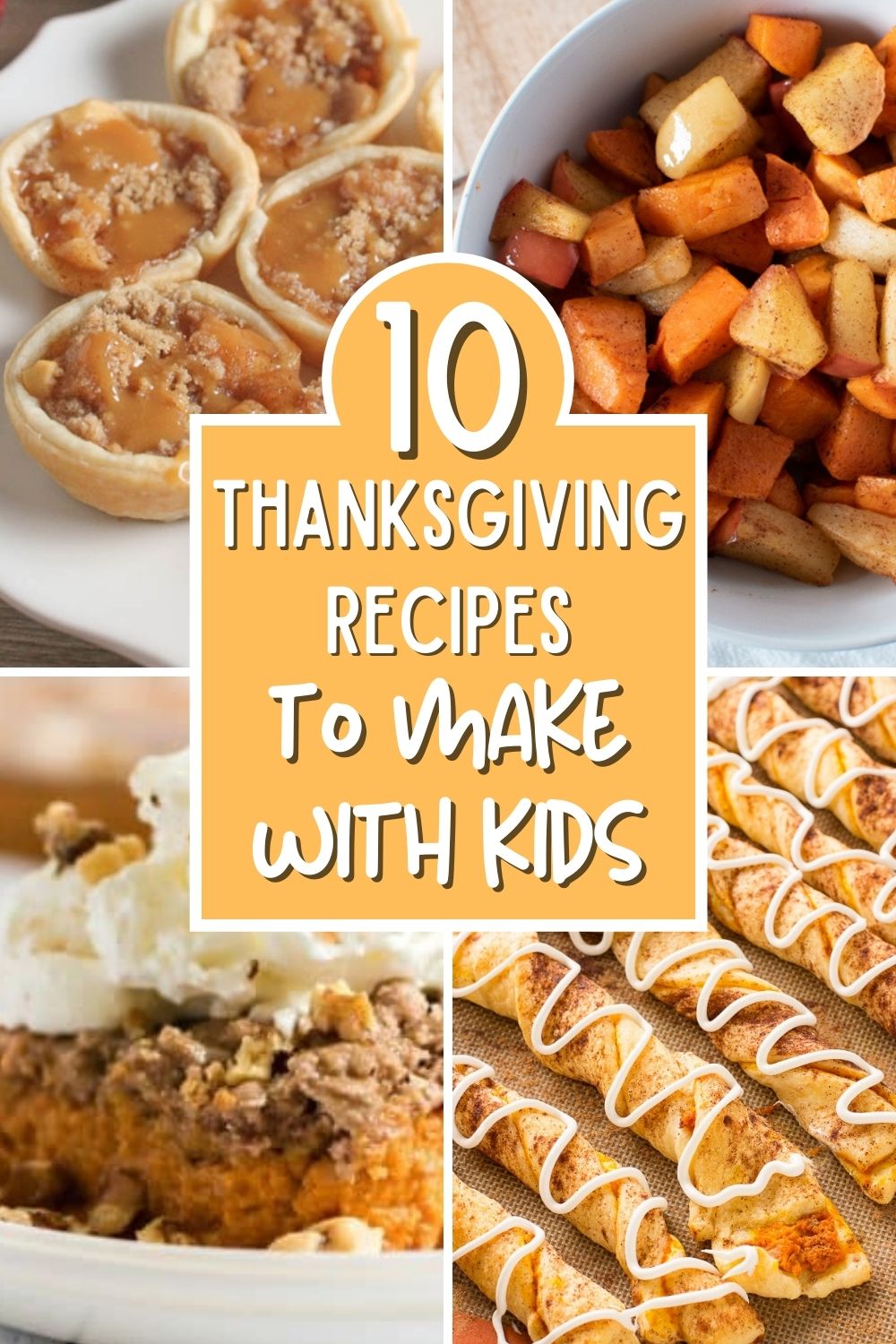 If you're looking for fun Thanksgiving party ideas for kids, check out my recipe for this terrific Thanksgiving turkey pizza. It is also a great snack idea for a classroom Thanksgiving party. It's fun to make with kids; my kids just loved it. I think this is now their favorite Thanksgiving food.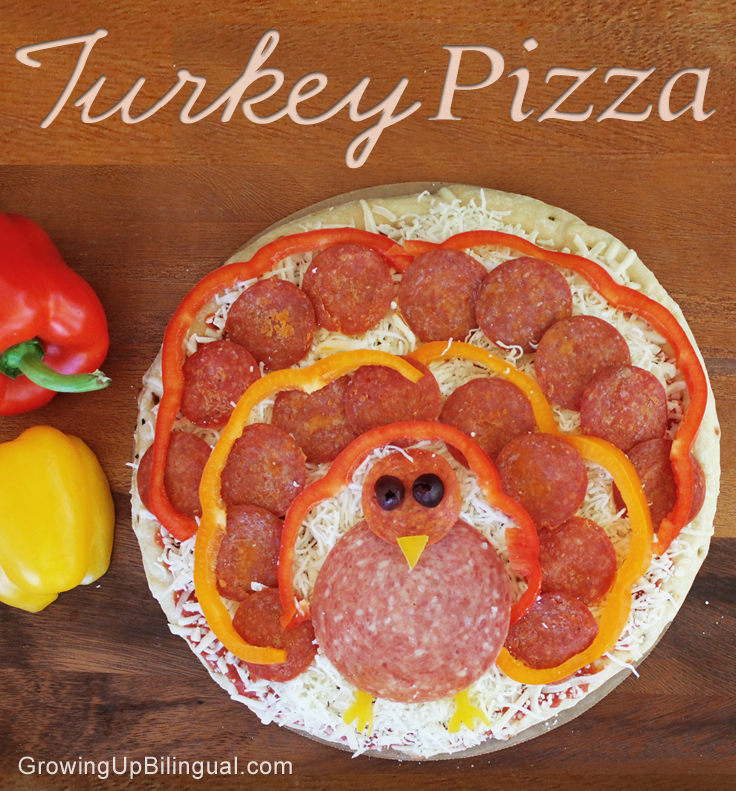 This Thanksgiving, dress up your holiday table with cute Thanksgiving desserts and treats for kids. These adorable, sweet treats are a great way to celebrate with your family this holiday season. From turkey cupcakes to cute brownie owls, these great Thanksgiving desserts are easy to make, kid-friendly, and fun to create. They are a great way to get kids excited about Thanksgiving and make it extra fun for the little ones.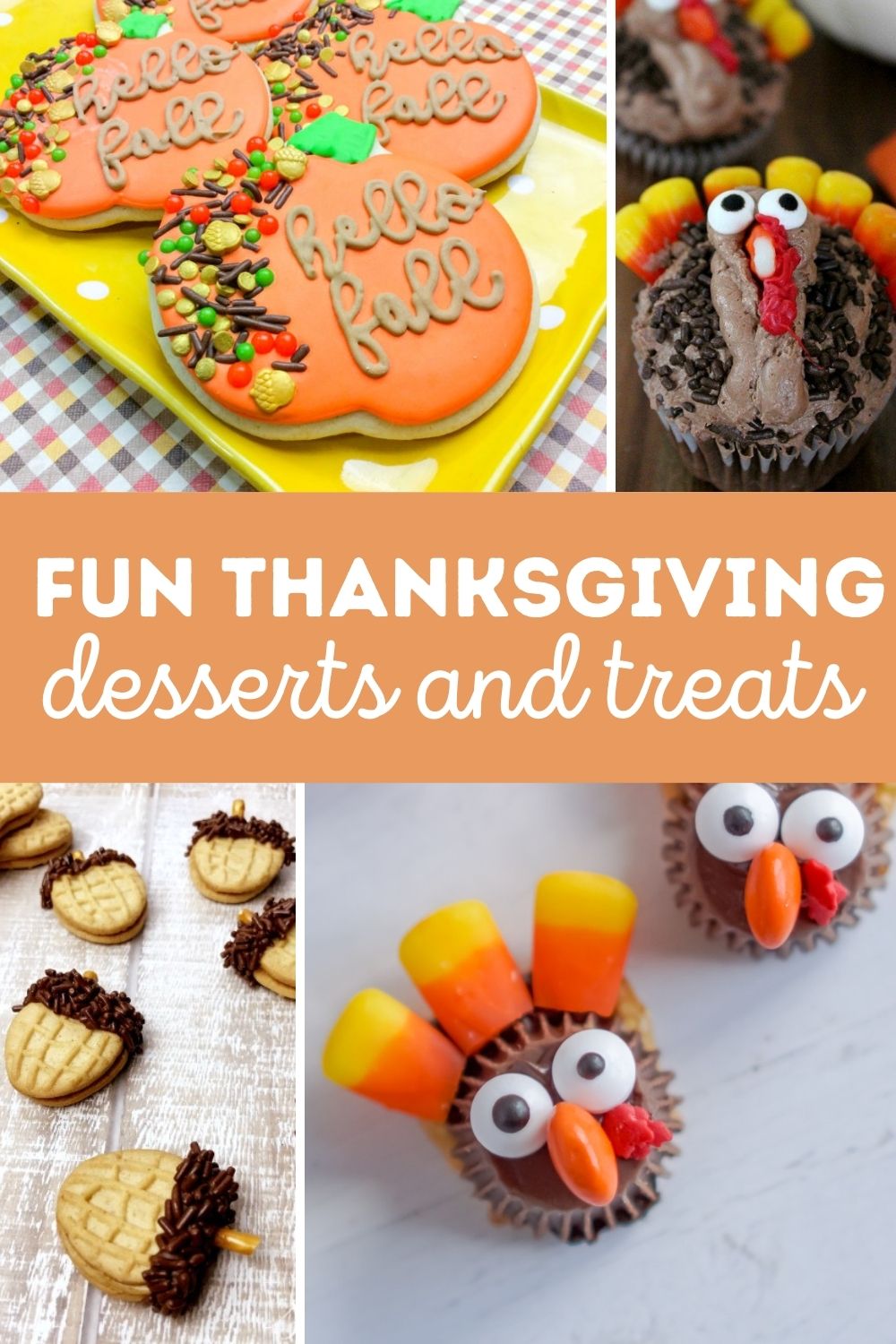 Who doesn't love owls? These super cute owl treats are the perfect fall dessert or sweet treat. They are the perfect fall snack or fall activity to do with kids. To make these adorable fall snacks, you only need five ingredients. And yes, they come together in just a few minutes!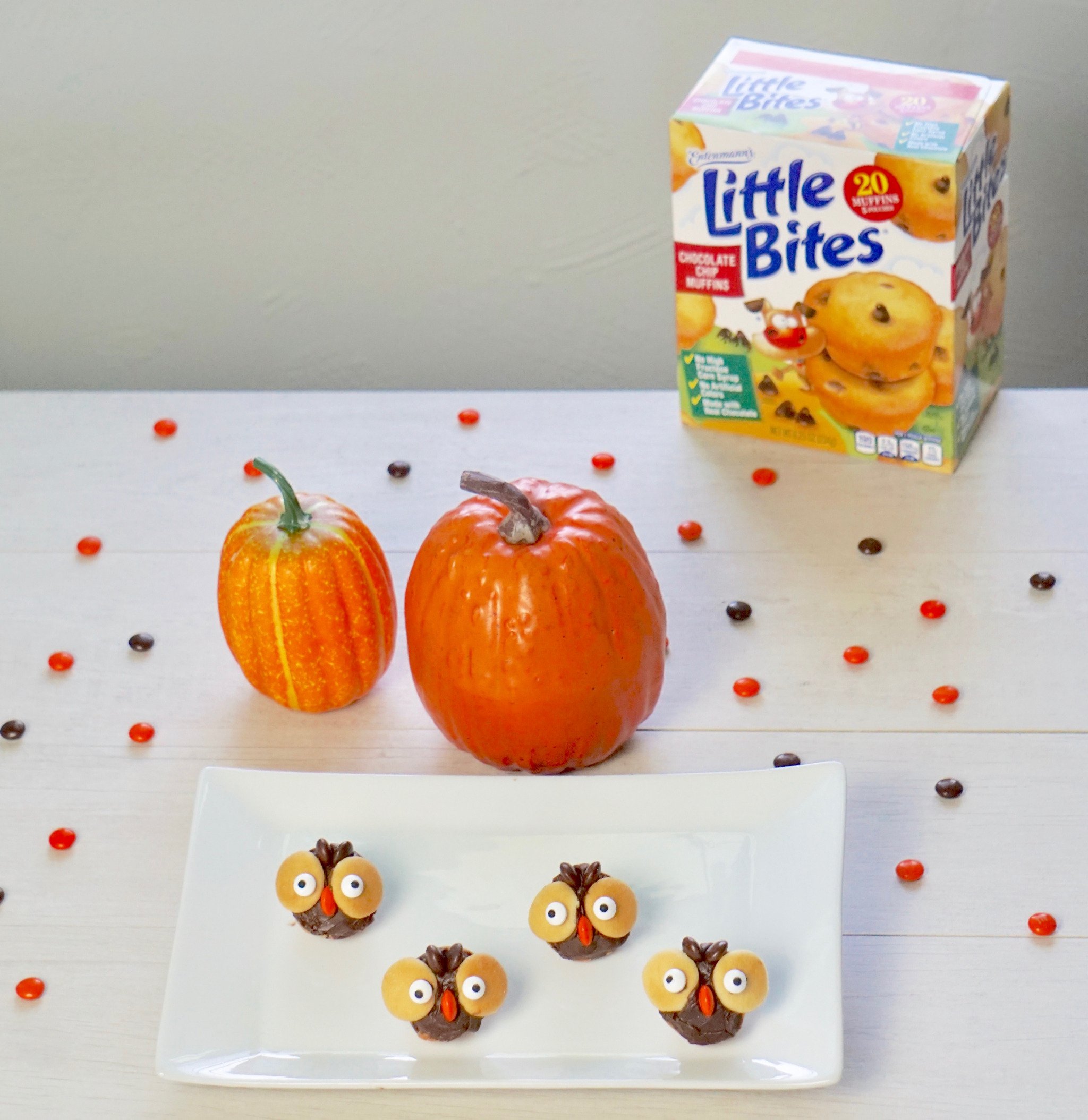 Give your Thanksgiving dinner a touch of Sabor with these delicious Latino Thanksgiving recipes! These Spanish-themed Thanksgiving recipes honor our culture and introduce our kids to new and old traditions. So, here are some of my favorite Latino Thanksgiving recipes that will add a mouthful of Sabor to your menu!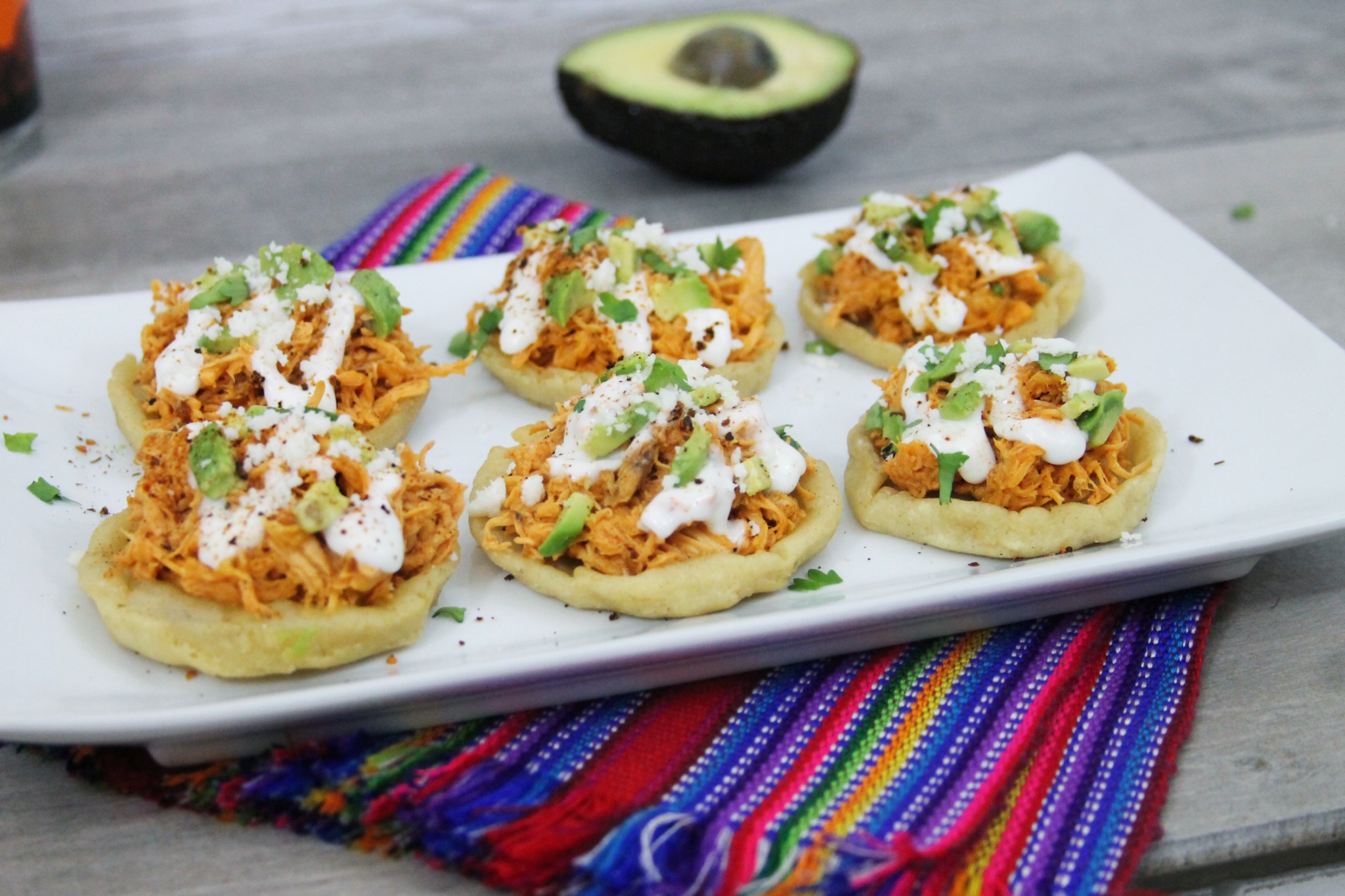 These easy Thanksgiving crafts for kids go way beyond the classic hand turkeys! I rounded up the best Thanksgiving craft ideas for kids of all ages. These simple autumn crafts will look incredibly cute at the kid's table this Thanksgiving, or make them with your kids all fall long.
These are some seriously adorable Thanksginvg activities that give the young ones something to do while you are busy cooking. Plus, any of these Thanksgiving kids' crafts can quickly become one of your family's favorite traditions!
Happy Turkey Day!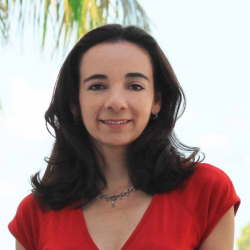 Latest posts by Paula Bendfeldt-Diaz
(see all)