Thanksgiving is such a fun holiday to celebrate with your family! And one of the best ways to celebrate any holiday is with some fun desserts to enjoy. This Thanksgiving, dress up your holiday table with a few cute Thanksgiving desserts and treats for kids. These cute sweet treats are a great way to celebrate with your family this holiday season.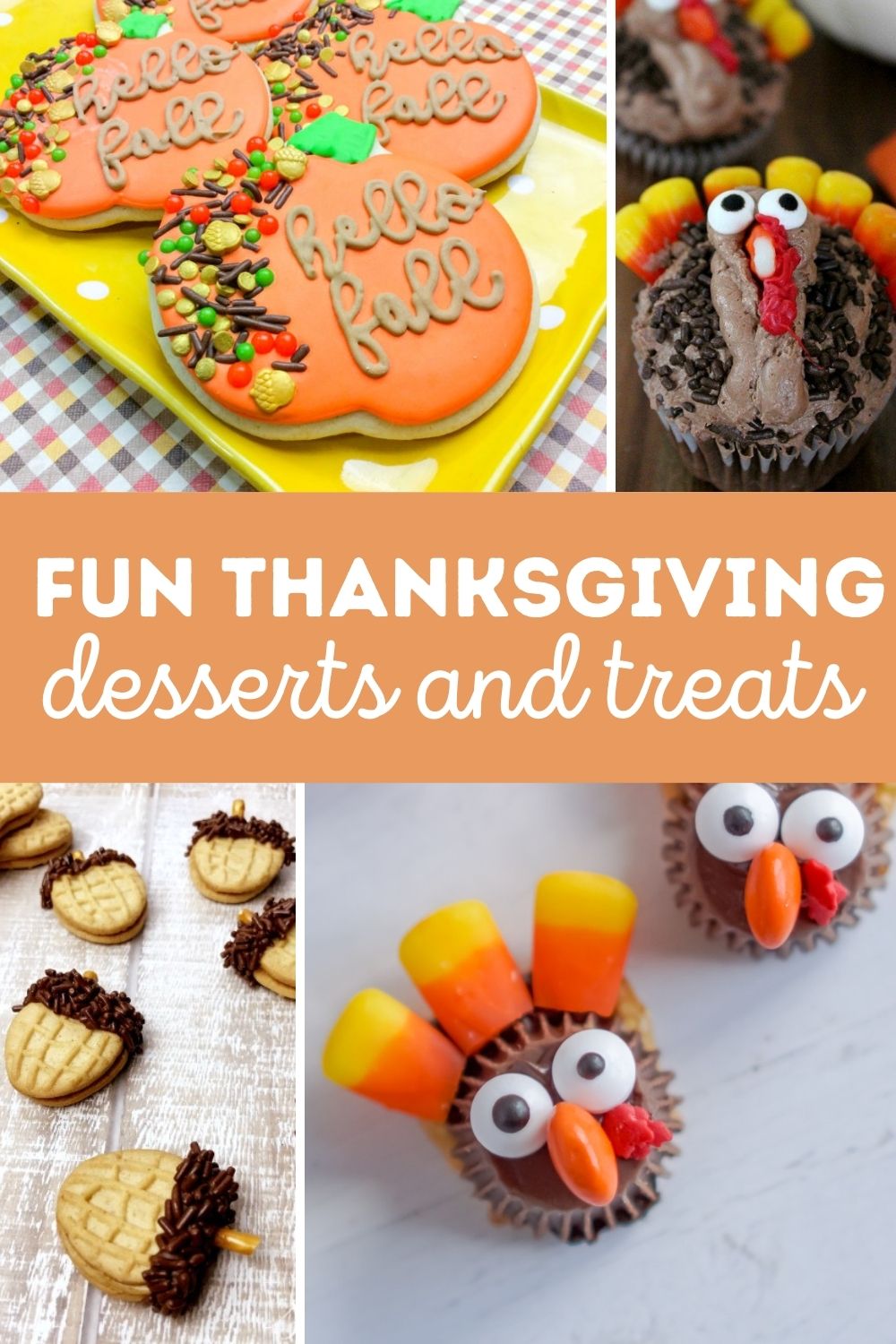 All of these great Thanksgiving desserts are easy to make, kid-friendly, and fun to create. They are a great way to get kids excited about Thanksgiving and make this holiday extra fun for the little ones.
Turkey Cupcakes
You can't celebrate Thanksgiving without a turkey! This holiday, add a few cute turkeys to your dessert table by making these fun turkey cupcakes from Baking Beauty.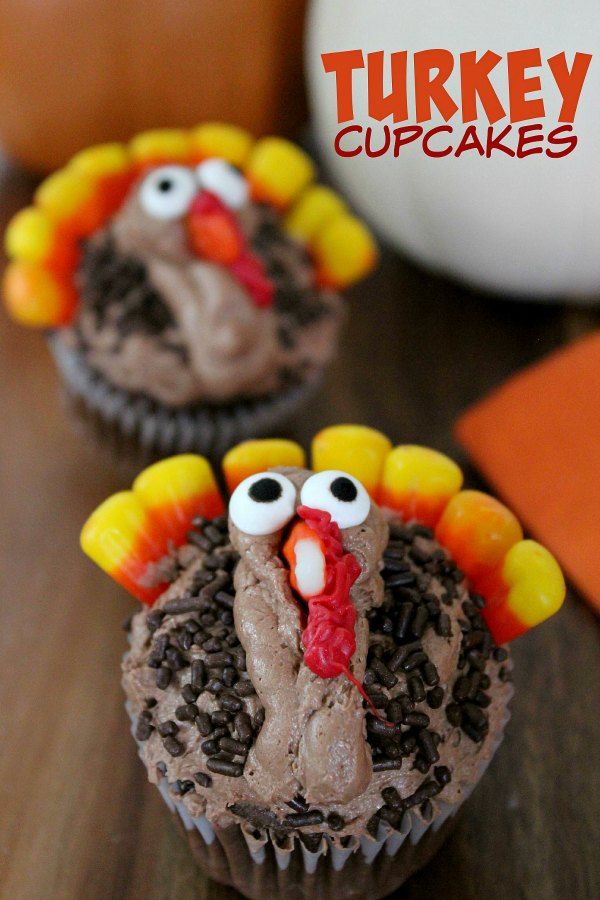 Marshmallow Acorn Pops
You don't need complicated desserts to celebrate this Thanksgiving! These easy marshmallow acorn pops from Dancing Through the Rain are a cute Thanksgiving treat everyone will love.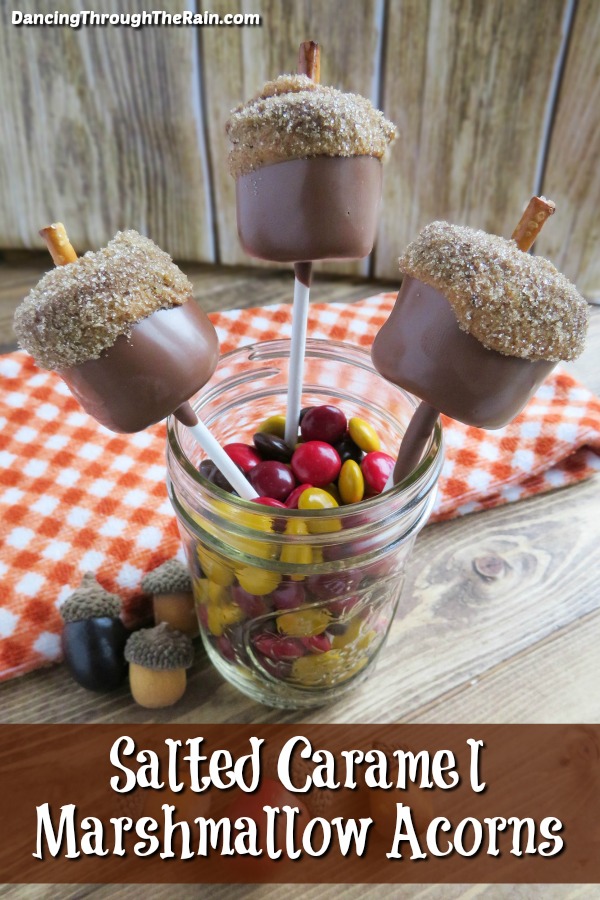 Pretzel Turkey Treats
Turn pretzels into adorable turkeys with this fun Thanksgiving snack idea from Easy Budget Recipes. These no-bake pretzel turkey treats are a cute way to enjoy a snack this Thanksgiving.
Maple Leaf Pie Pops
With the help of cookie cutters, you can turn plain pies into cute maple leaf pie pops! This simple recipe from Two Kids and a Coupon is a great way to add some fall flair to your Thanksgiving desserts.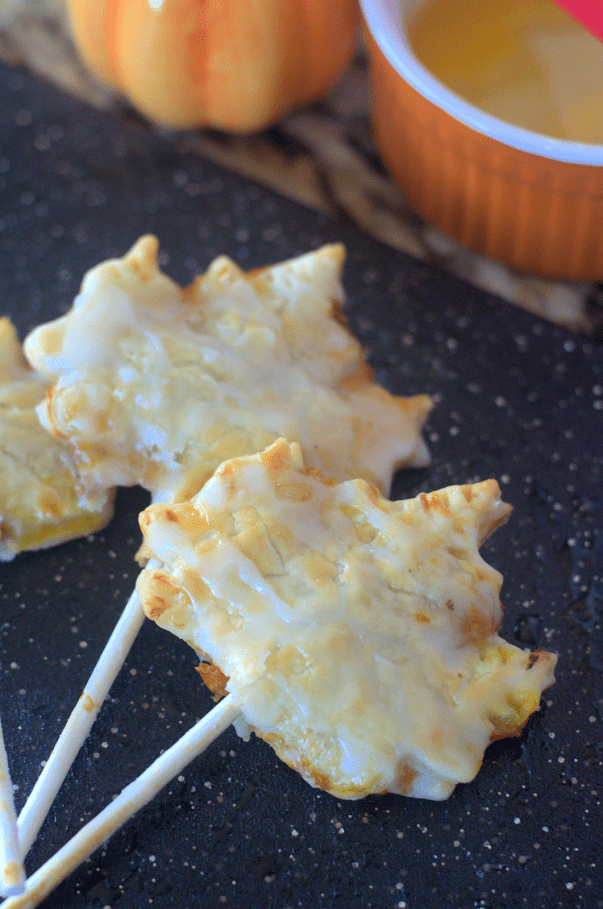 Turkey Charcuterie Board
Enjoy a variety of snacks on Thanksgiving with this fun turkey charcuterie board from Tasty Oven. Just arrange the snacks in the shape of a turkey to give your snack board a festive Thanksgiving display.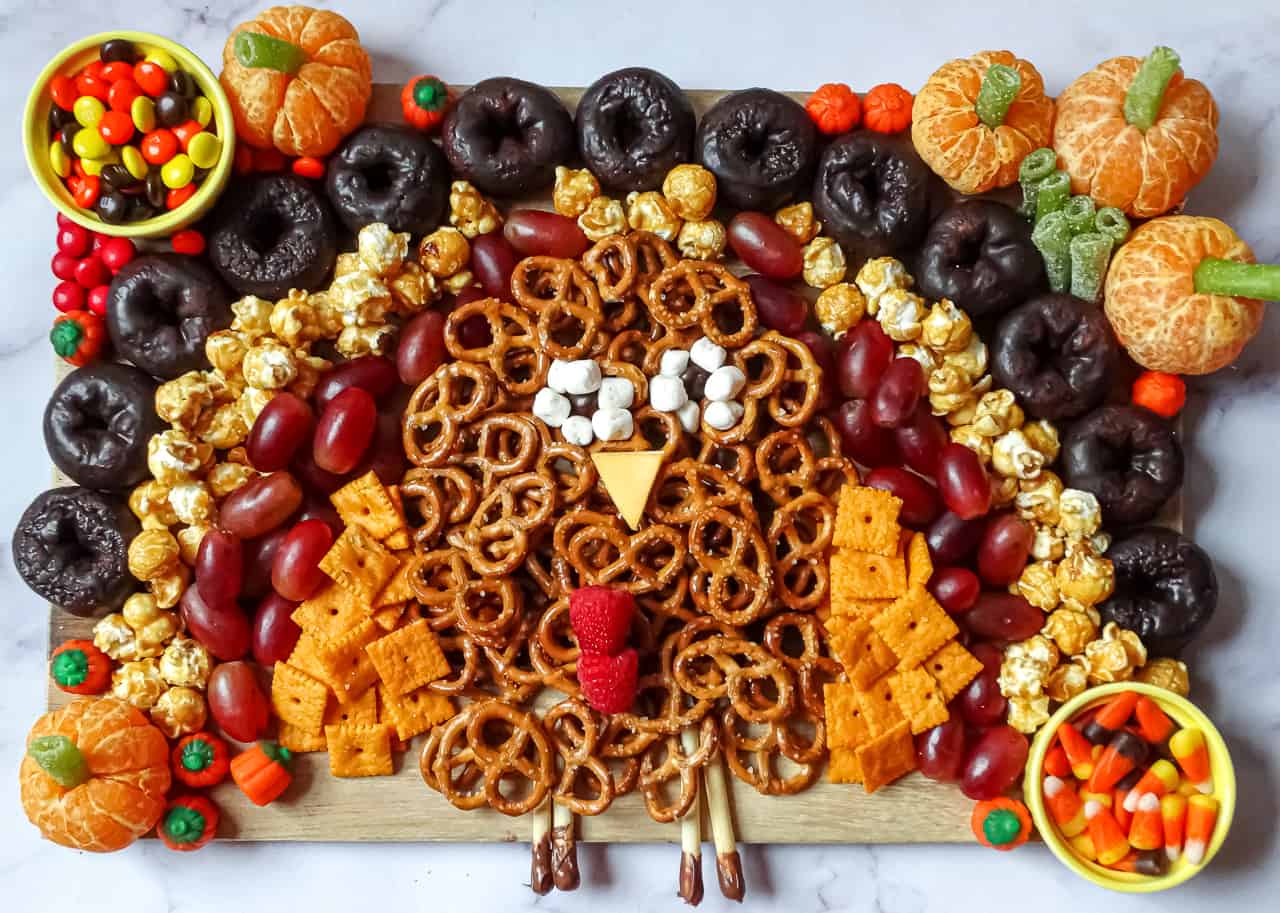 Turkey Pumpkin Pie
Transform a store-bought pumpkin pie into adorable turkey-themed desserts. Use this turkey pumpkin pie tutorial from Cutefettie to decorate pie slices with cookies and candy.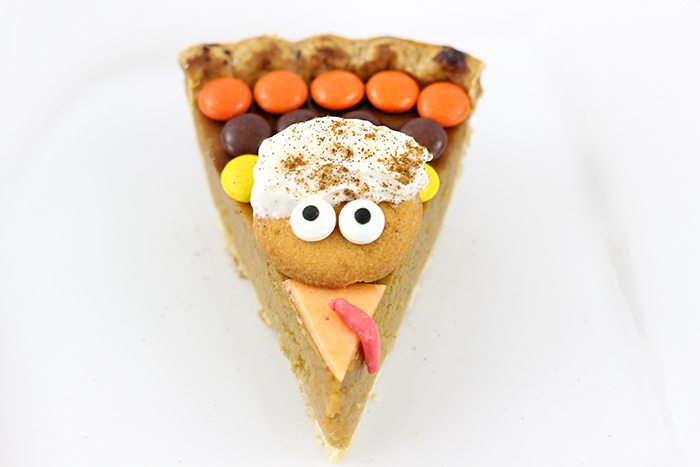 Rice Krispies Treats Turkeys
You can't go wrong with Rice Krispies treats on any holiday! Turn plain treats into cute turkey treats with this easy recipe from Crayons and Cravings.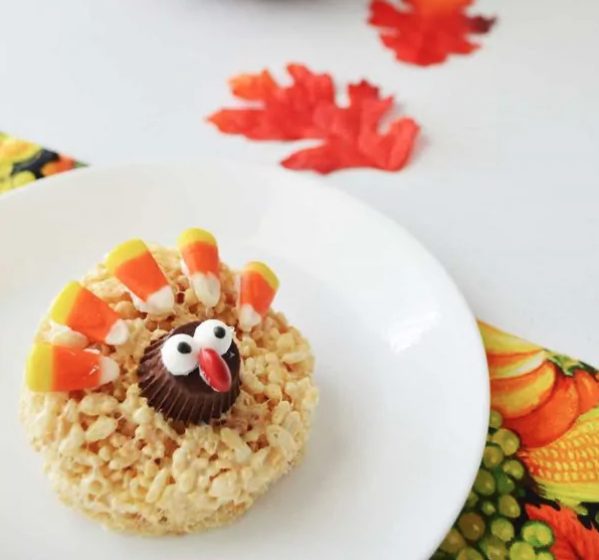 Pumpkin Harvest Cookies
Decorating cookies for the holidays is a great way to make use of a classic recipe. This Thanksgiving, making cute pumpkin cookies using sugar cookie dough with this recipe from Military Fam of 8.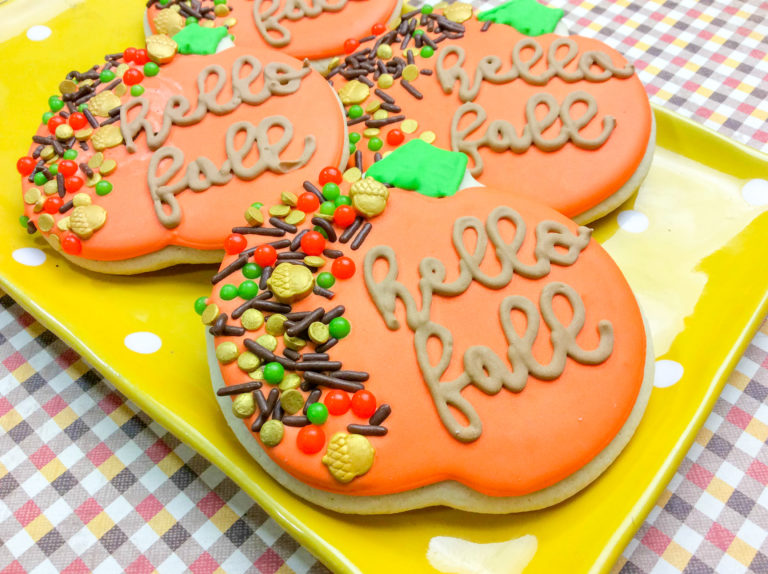 Pumpkin Spice Snack Mix
Enjoy a pumpkin spice snack while waiting for Thanksgiving dinner to cook with the help of this pumpkin spice snack mix from Lemon Blossoms. The mix includes classic Thanksgiving flavors, including pecans and candy corn.
Nutter Butter Acorns
Easy no-bake desserts are a great way to make baking on Thanksgiving easier. And with these cute Nutter Butter acorns from She Saved, you won't have to bake anything to have an adorable treat to serve to your guest.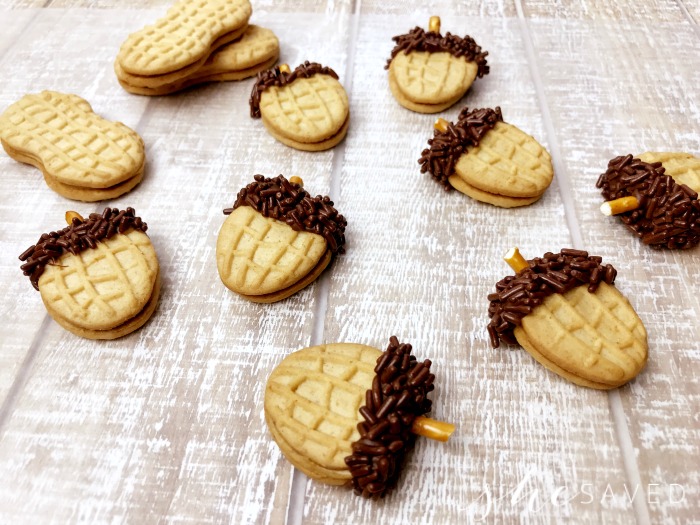 Cute brownie owls
Who doesn't love owls? These super cute owl treats are the perfect fall dessert or sweet treat. They make for a great Thanksgiving dessert that kids are sure to love.