Give your Thanksgiving dinner a touch of Sabor with these delicious Latino Thanksgiving recipes! Thanksgiving is an American holiday; it is not celebrated in most Latin American countries. But that doesn't mean you can't give Thanksgiving dinner a tropical twist! I believe in food as a way to connect with family and with your traditions. So, play around with the ingredients and get some flavor in there. Choose one of these festive recipes to give your Latin Thanksgiving un toque especial!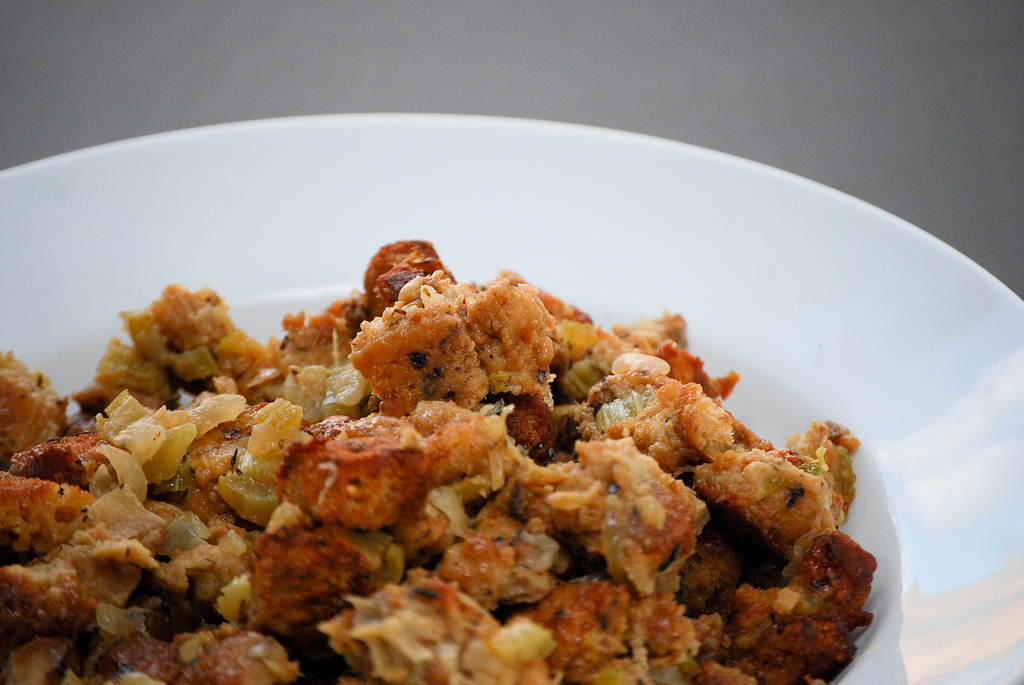 Latin Thanksgiving Foods You'll Die For
Thanksgiving is about family, giving thanks, and preparing mouthwatering meals. And coming up with delicious Spanish Thanksgiving recipes full of flavor is something we Latinos know a lot. For me, gathering with family and friends around the table always involves making food that connects us to our culture and, in my case, is raíces Chapinas (Guatemalan roots).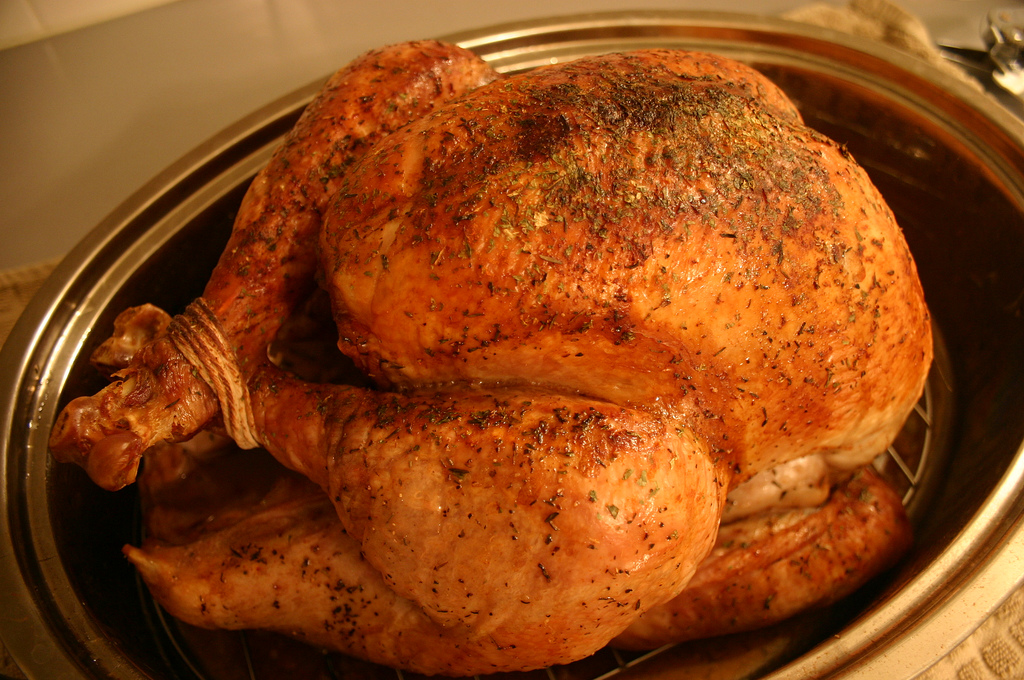 But even if it's just the kids, my hubby, and me, we usually have some Latin flavor added to our Thanksgiving meal. And not just food! We love making crafts together while we wait for the big dinner to be ready. The kids love sitting around the kitchen counter, tasting my new creations while making cute centerpieces. It gives us the perfect time to remember our roots and spend time as a family. And for me, that is what Thanksgiving is all about!
Latino Thanksgiving Dishes con Sabor y Tradicion
Most of my Thanksgiving dinners have been traditional. Of course, there's always a turkey! But as a Latino family in the United States, I try to put a little twist on the side dishes or desserts. And Spanish-themed Thanksgiving recipes honor our culture and introduce our kids to new and old traditions. So, here are some of my favorite Latino Thanksgiving recipes that will add a mouthful of Sabor to your menu!
The Best Spanish Thanksgiving Appetizers
While making sure your Thanksgiving dinner is coming together, give your guests something to nibble on. It will keep them occupied while talking about how incredible your Latin-inspired Thanksgiving appetizers are. These Latino Thanksgiving recipes are perfect for any fiesta, from creamy salsas to classic plantain snacks. It is a delicious way to start the holiday celebration!
This easy cranberry chipotle shredded turkey Sopes recipe gives the traditional Mexican antojitos a holiday twist. Give your Thanksgiving recipes a holiday makeover by making a cranberry-chipotle sauce! Spicy and flavorful turkey with a hint of that sweet and tart cranberry goodness piled up high on a warm and thick masa sope… Yummy!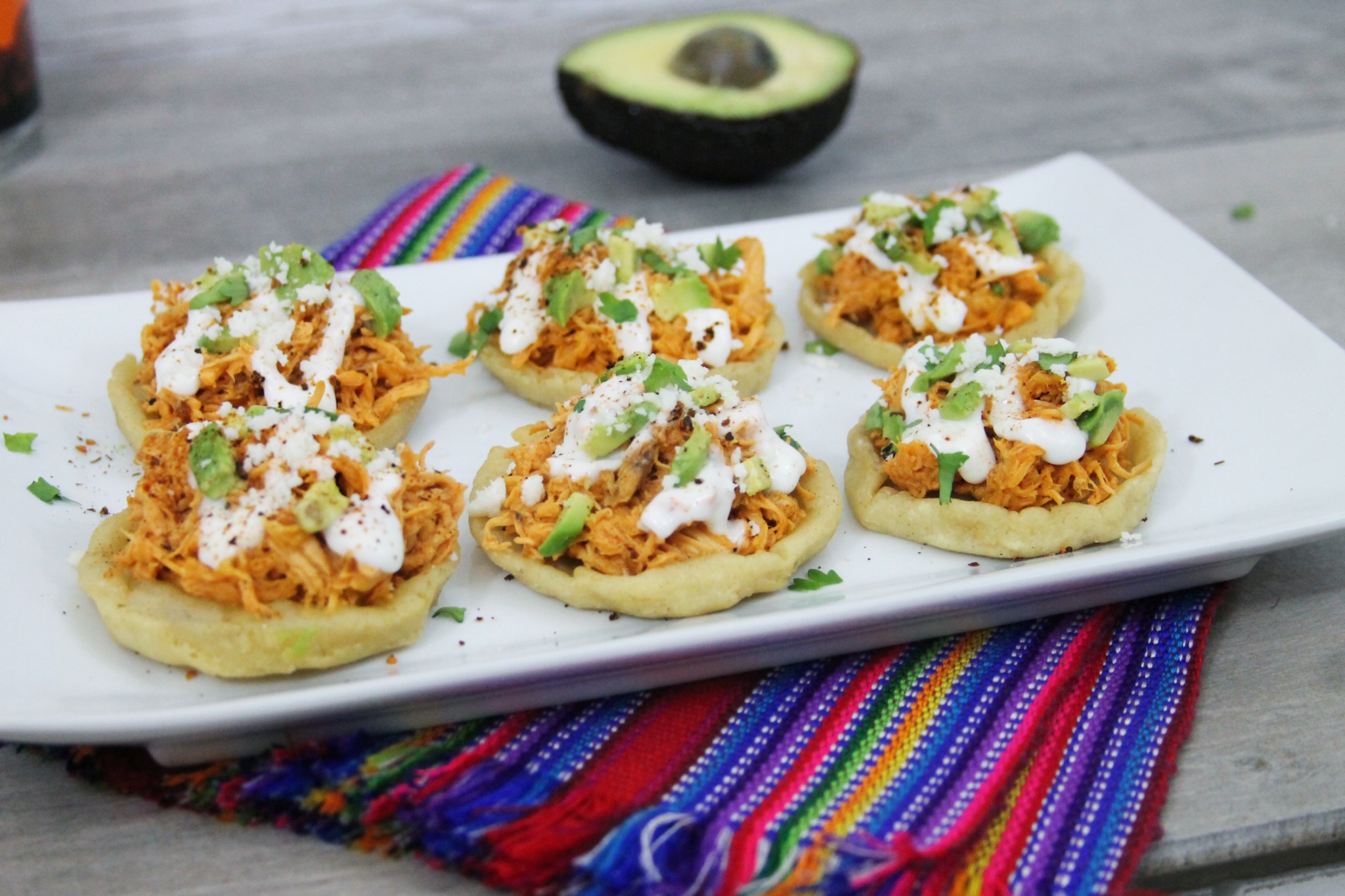 One of the classic Thanksgiving recipes (which is a favorite among my family and friends) is deviled eggs. So, let's give this simple appetizer a Latino twist with a few spicy ingredients and creamy avocado. The combination of versatile avocados with deviled eggs is absolutely delicious!
This delicious Pomegranate Salsa is super festive, full of holiday colors and Latino flavors! It's a unique but easy appetizer that wins raves every time – everybody asks for this recipe! Bonus for the busy holiday season: you can make it ahead of time, too!
Sweet-tart pomegranate arils, all spiffed up with green flecks of jalapeño and cilantro, give this recipe a little punch. Plus, a little hit of red onion and a simple dressing that unites all the fantastic flavors into one slightly sweet, slightly kicky, slightly savory, perfect little appetizer.
Air Fryer Tostones are the healthiest way to serve the classic twice-fried green plantains! They are extra crispy on the outside but soft on the inside! Starchy green plantains, air-fried, smashed, then air-fried again. This naturally gluten-free, vegan, paleo Latin American and Caribbean salty side dish or appetizer is ready in 15 minutes!
Tostones can be served as a snack or appetizer with a sprinkle of salt, like potato chips or french fries. But they can also be dipped into your favorite dips or salsas, just like nachos.
A spicy and sweet cranberry Jalapeño Dip with cream cheese is the perfect appetizer for any holiday gathering. Bright, tart cranberries meet spicy jalapeños, fresh cilantro, sliced green onions, and a bit of sugar for a macerated, pico de gallo-style cranberry salsa that begs for crackers and cream cheese. As a bonus, this Latino Thanksgiving recipe takes just five minutes of active time.
Your guests will rave about these Cheesy Sweet Potato Coins! Nutrient-packed sweet potatoes are sliced into coins and roasted in the oven. And topped with melted cheddar cheese and chipotle crema, they're the perfect, healthy finger food for entertaining during your Turkey Day celebrations.
This Jalapeño artichoke dip is the perfect party appetizer. Spicy, melty, and totally irresistible—sure to become a must-have at your next gathering! This dip takes regular old artichoke dip to the next level, with all kinds of cheesy flavors, plus a spicy kick from the jalapeños.
A lentil crust and zippy filling make these southwest taco tartlets do a salsa dance in your mouth! Add a dab of salsa and a cilantro leaf, and watch these fantastic little appetizers get gobbled up.
Turkey and Other Latino Thanksgiving Recipes
If you want to try something different this Thanksgiving, what better way than to pack the old Turkey with a bunch of Latin flavors? From pork variations to Adobo, these Latin Thanksgiving recipes are all 'pa chuparse los dedos!
A Yucatan-Style Turkey (or Pavo Pibil) that takes Thanksgiving to a whole new level! Incredibly flavorful and absolutely delicious, this Latino Thanksgiving recipe is different from any other turkey you've had but delicious in every bite! It makes the perfect centerpiece for your holiday meal.
This is no ordinary turkey. Instead, it blends toasted guajillo and ancho chiles with a range of spices and aromatics to create a brick-red adobo sauce that seasons both the bird and its gravy. After a long marinate, the Adobo permeates the bird's juicy meat during roasting. The resulting turkey features a savory complexity heightened by the accompanying red-chile gravy.
A favorite Latino Thanksgiving recipe of pork covered in a delicious garlicky marinade! Pernil is a traditional dish of oven-roasted pork shoulder. And let me tell you, it is a seriously tasty business. The meat has a juicy factor, with the most tender pork that can easily be pulled by hand. The outside is crisp and intensely garlicky, which elevates the texture and flavor of the meat to something spectacular.
Pavochon is the star dish on many Latino Thanksgiving menus. It is a Puerto Rican-style Thanksgiving turkey, marinated and seasoned to taste like pork. Pavo means turkey in Spanish, and Lechon means pork, hence Pavochon. And this Latin Thanskiging dish is slowly roasted to resemble the tenderness of pork and the flavor of the crispy chicharron (pork rinds).
Chompipe (Spanish slang for Pavo) is a popular Christmas meal in El Salvador. Salvadoran immigrants to the U.S. often serve it for Thanksgiving as well. This Latino Thanksgiving version of roast turkey has a variety of vegetables and spices that are roasted along with the turkey in the roasting pan. This tasty mixture is pureed and served as a rich sauce to accompany the turkey, adding authentic Salvadoran flavor!
Here are the best turkey recipes to transform your Thanksgiving leftovers into delicious soups, casseroles, enchiladas, and more with these incredible recipes! You will find the best turkey leftover recipes that the whole family will love! So rather than settling for a boring turkey sandwich, here are some genius ways to make new dishes out of all your extra Thanksgiving food.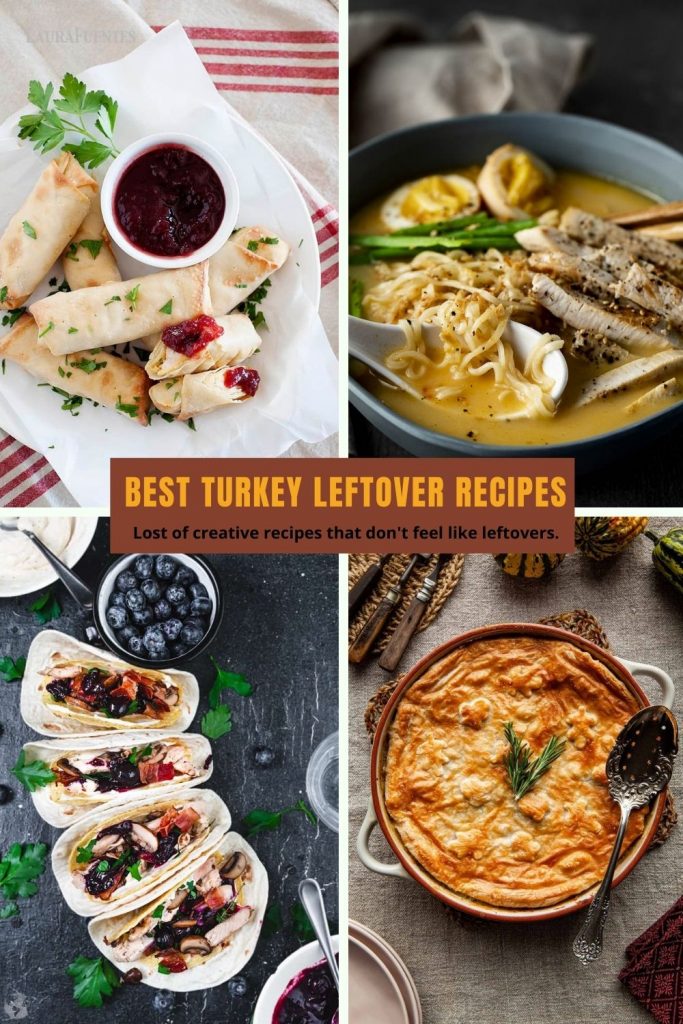 Delicious Latino Thanksgiving Recipes For Stuffing
What's a turkey without its traditional stuffing? It's unbelievably juicy and is one of the main components in a super-Thanksgiving-y dinner. In addition, cooking your stuffing inside the Thanksgiving turkey gives it an unparalleled flavor and texture. So go outside the box with these delicious arrays of Latino-inspired stuffing recipes; it is so hard to choose just one!
This stuffing has a lot of bold flavors and textures, from the crunch of chicharrones to the sweetness of the fried plantains. It brings together Cuban food with American traditions in a delicious way. Packed with lots of bold flavor from the chicharron, sweet plantains, and Cuban mojo, this Latino-themed Thanksgiving stuffing is perfect for sweet and savory fans.
This mouthwatering Latino Thanksgiving recipe combines mashed green, unripe plantains, bacon, garlic, and ajíces dulces (sweet chile peppers). Originating in Puerto Rico in the 1500s, Mofongo is especially tasty as a turkey stuffing and an excellent alternative to the traditional "bread and meat" dressing.
Cornbread Chorizo Stuffing – Foxes Love Lemons
Cornbread Chorizo Stuffing is the unique, delicious side dish you've been looking for to spice up your holiday dinner. With a nice balance of sweetness and heat, people will be coming back for a second scoop!
Spanish Thanksgiving Cranberry Sauces
Cranberry sauce is a classic, the perfect complement to your holiday meal! It is a part of Thanksgiving dinner as much as the good old turkey. So why not try these cranberry sauces with a yummy Latin twist to make your Spanish Thanksgiving recipes pop?
This tasty cranberry sauce with carambola recipe has the perfect Latino twist to make this holiday season extra special. This recipe for starfruit (or carambola) and cranberry sauce has the perfect sweetness and a slight lip-puckering tanginess that will bring your Thanksgiving food to life!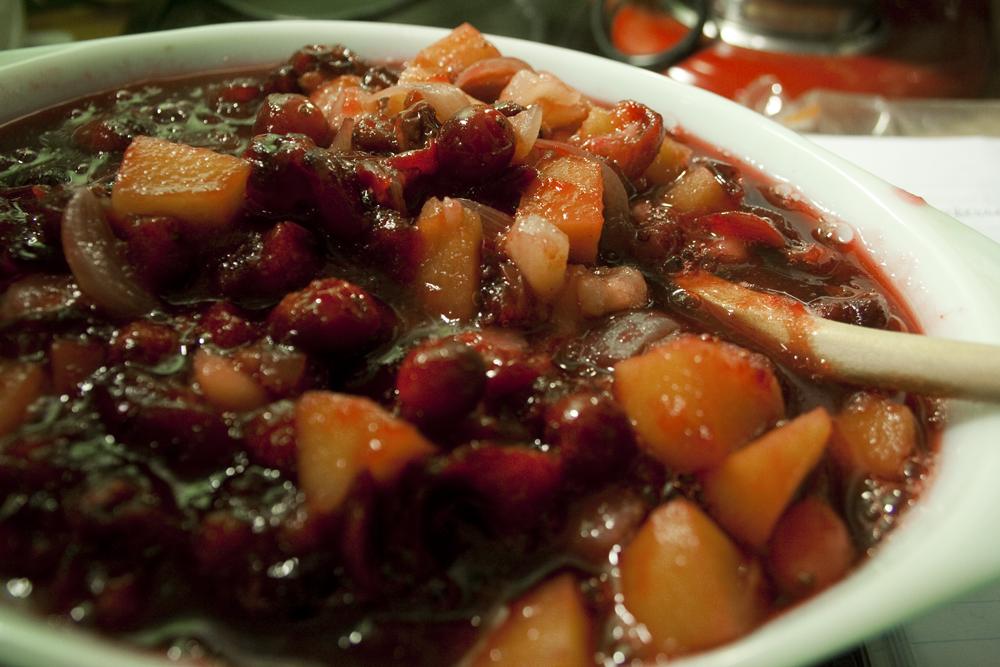 This Cranberry Quince Compote recipe made from scratch is much more special than your simple out-of-the-can cranberry sauce. The quince is an immensely fragrant and flavorful fruit worth picking up for this fall fruit compote. This Latino Thanksgiving dish uses white wine and pomegranate molasses for additional flavor.
If you're looking for the best recipes with leftover cranberry sauce, you've come to the right place. I have compiled a list of fantastic cranberry recipes using your leftover cranberry sauce. From breakfast and desserts to roasts and side dishes, there are many delicious and easy cranberry recipes to choose from here.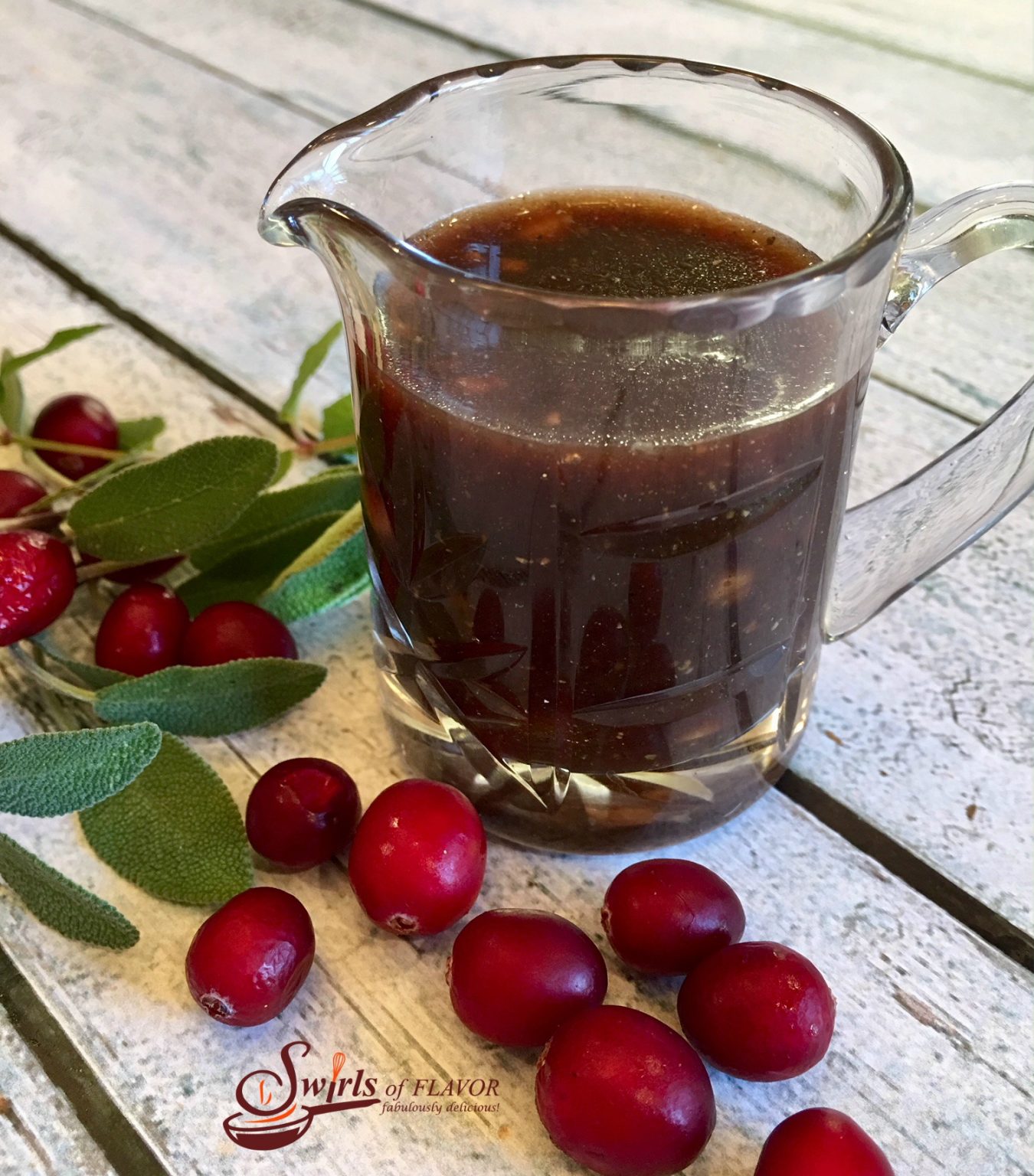 Latin Thanksgiving Side Dishes with Sabor Latino
Why not replace the standard side dishes with recipes from all over Latin America? Here are a few delicious Latin Thanksgiving side dishes that can bring some flare and Sabor to this year's Thanksgiving dinner.
This Spanish Thanksgiving recipe for cornbread is packed with big, bold flavors of rich cheddar and spicy jalapeño. It's moist and tender, and a slice with a heap of butter is bliss! While this jalapeño cornbread recipe uses quite a few jalapeños, it's more on the "mild" side of spicy. So it is a recipe the entire family can enjoy.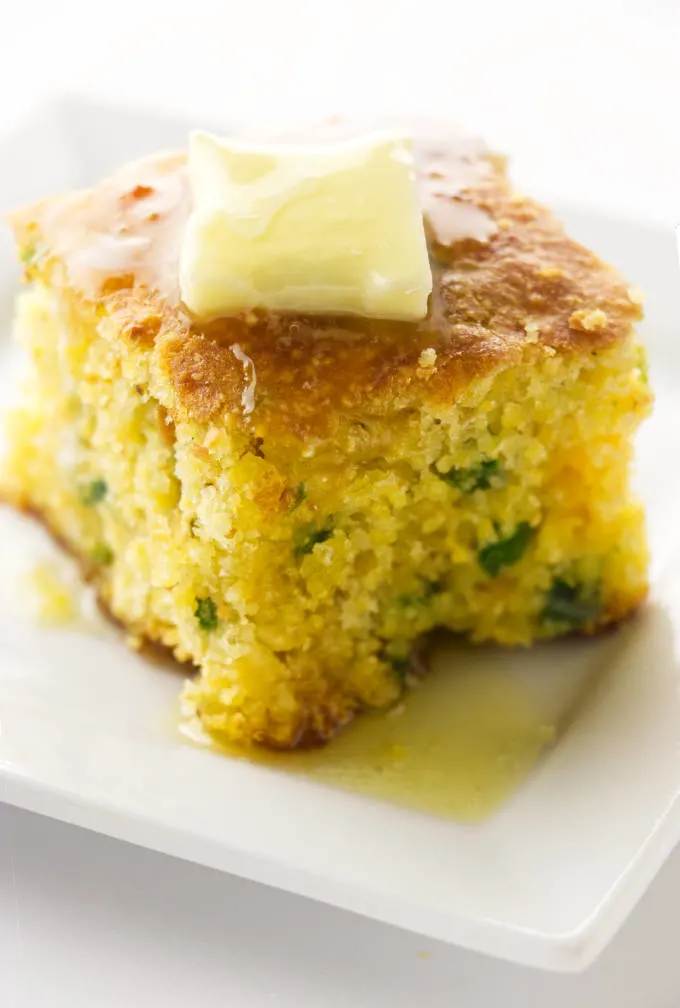 If you're looking for holiday side dishes for Christmas or Thanksgiving, this stuffed acorn squash recipe is sure to be a show-stopper. Delicious and hearty, it's also an excellent recipe for a vegetarian option. The key to this dish is the combination of the mushroom flavors with the spicy, smoky flavor of chipotle balanced with the sweetness of the acorn squash.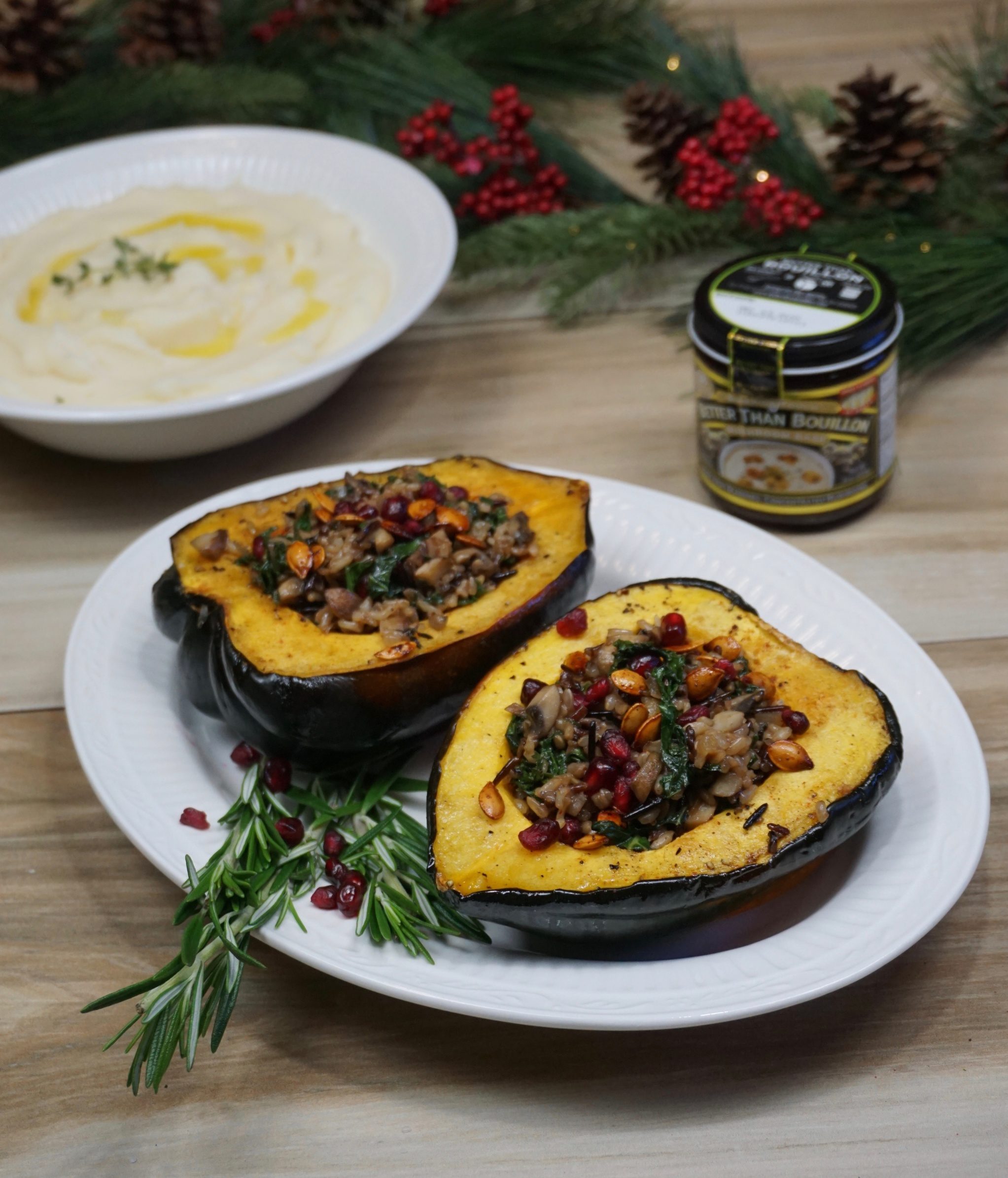 Amp up your traditional corn side dish with this creamy-spicy version. This Spanish Thanksgiving recipe is delicious with spicy jalapenos, corn, and cream cheese. It is a perfect side dish for main dishes like fried chicken, a barbecue brisket, or even better with your Latino-themed Thanksgiving dinner!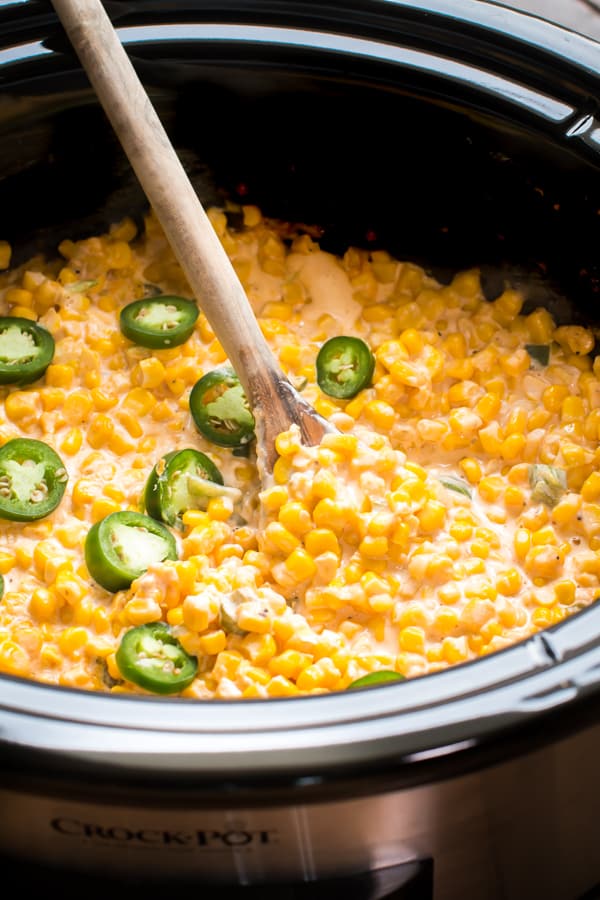 You'll love this delicious recipe that will bring a veggie dish to new heights. Ejotes a la Mexicana is a guilt-free and easy side dish to dress up any meal. These Mexican green beans are ready in minutes, a fantastic Latino Thanksgiving dish made with healthy ingredients and SO tasty. So next time you need a quick side dish or want to try something new for Thanksgiving dinner, remember this easy recipe packed with flavor!
This easy-to-make, spicy, cheesy green bean casserole recipe is a twist on the classic Thanksgiving side dish. With its creamy veggies and crunchy onion top, this delicious casserole is one of those foods that are just as much a part of Thanksgiving dinner as the turkey.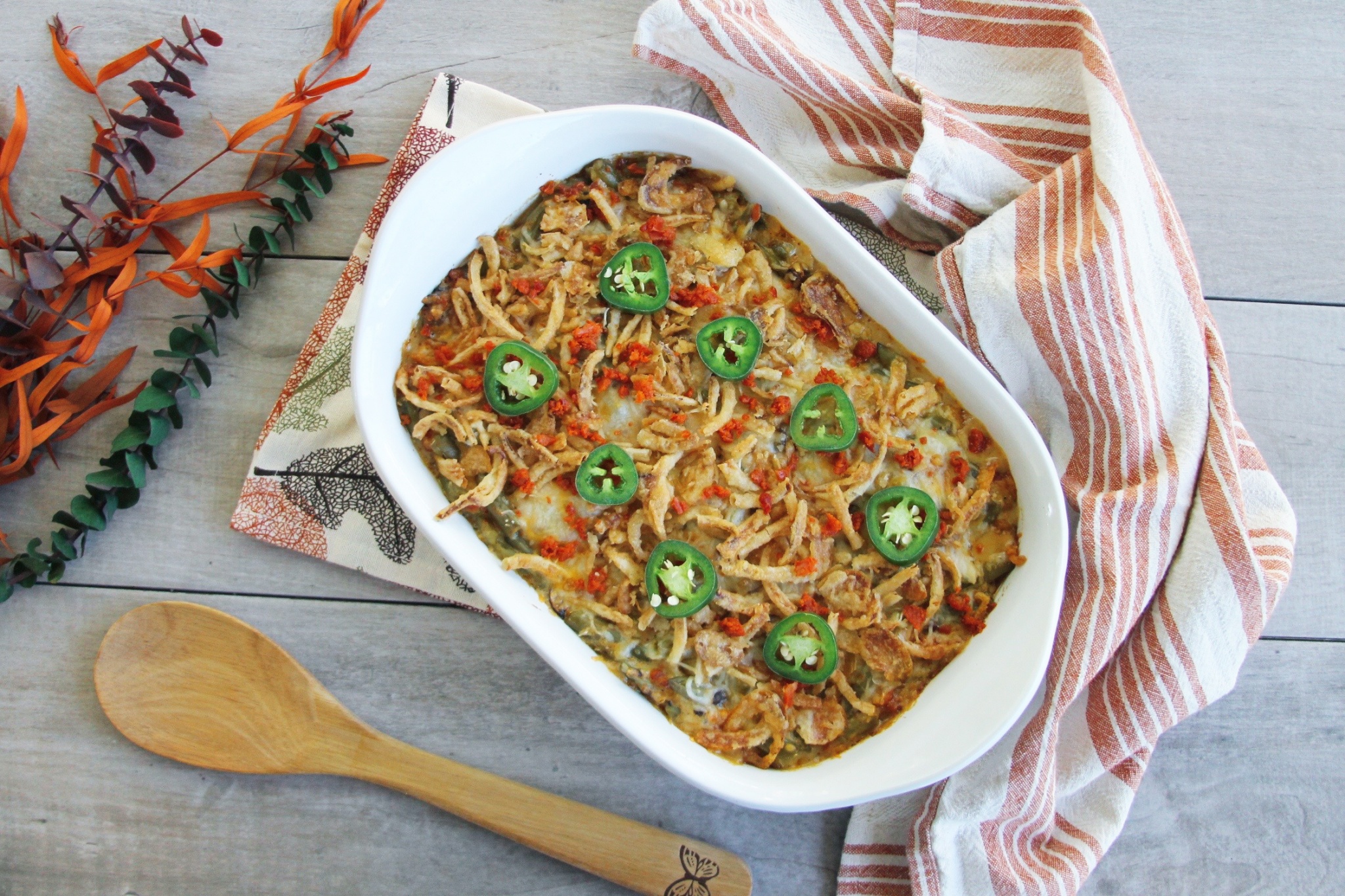 The chorizo adds a burst of bold flavor! And for those who like a little heat, adding chipotle powder not only kicks the flavor up a notch but also provides a fantastic smoky taste.
Are you tired of boring white rice? Are you planning a dinner party and need an easy but exotic recipe? Then this spicy mango rice recipe is the one for you. Each bite is sweet, savory, spicy, and oh-so-delicious! Made with chili, cilantro, lime & mango, this Spanish-themed Thanksgiving food is easy to make, the perfect side dish for any dinner or for entertaining.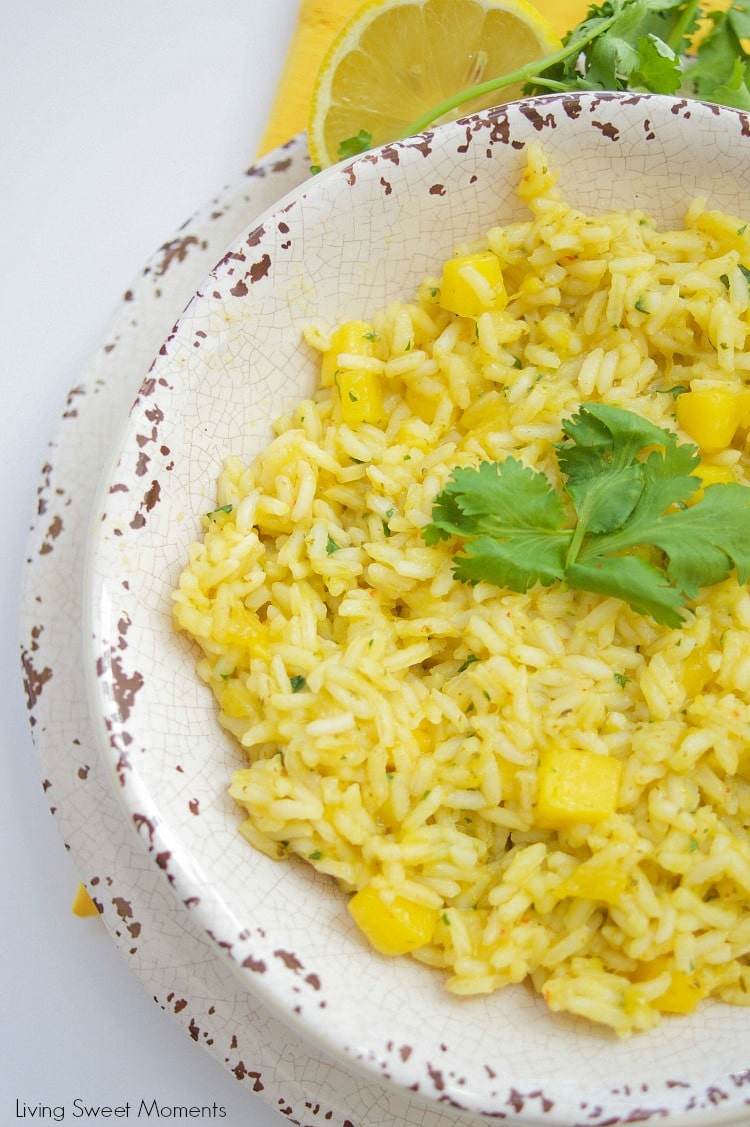 Forget about the old, outdated version of coleslaw, and make this version your new sidekick for this year's holiday season. It is a perfect mashup between classical creamy coleslaw and beloved Mexican guacamole. Super fast and easy recipe to make in the food processor, plus ultra healthy. So simple, how can you resist?
If you love hosting dinner parties or regularly attend potluck dinners, make this delicious Thanksgiving recipe in a casserole dish and wow your guests with a flavor they weren't expecting. This easy-to-make yet elegant side dish is the perfect potato recipe for any Spanish-themed party or holiday celebration.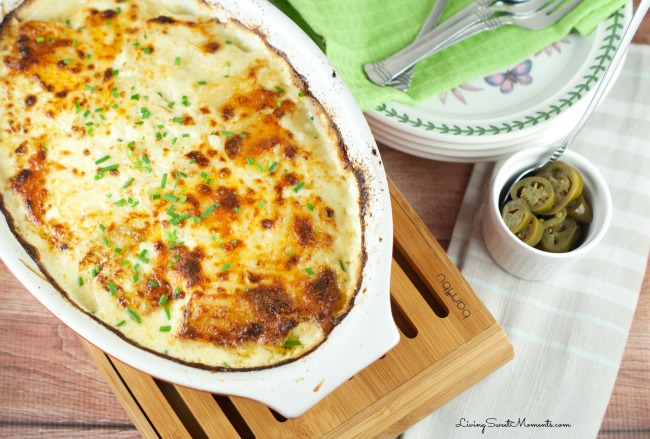 The flavor in this Latino Thanksgiving dish is amazingly complex! And mixed with a delicate and creamy texture over a crispy top, it will surely be a crowd-pleaser over the holidays!
This Latino Thanksgiving recipe offers a sweet and smoky side that instantly perks up pork and poultry. The white sweet potato is considerably milder in flavor than its orange counterpart but dryer in texture. So, Chipotle Honey Butter is the way to achieve the desired creaminess.
And enhancing the flavor of your next batch of mashed sweet potatoes (white or orange!) is as easy as whipping up a bunch of 3-ingredient compound butter. So get your sweet and smoky side dish game on with these Mashed Sweet Potatoes with Chipotle Honey Butter.
If you enjoy Mexican-inspired food, this is the recipe for you. Seasoned with jalapeño chili pepper, garlic, lime, and cilantro, this easy oven-roasted spicy cauliflower side dish is loaded with Sabor Latino. Roasting vegetables is a great way to bring out their natural flavor. And adding garlic and chili pepper takes it to another level!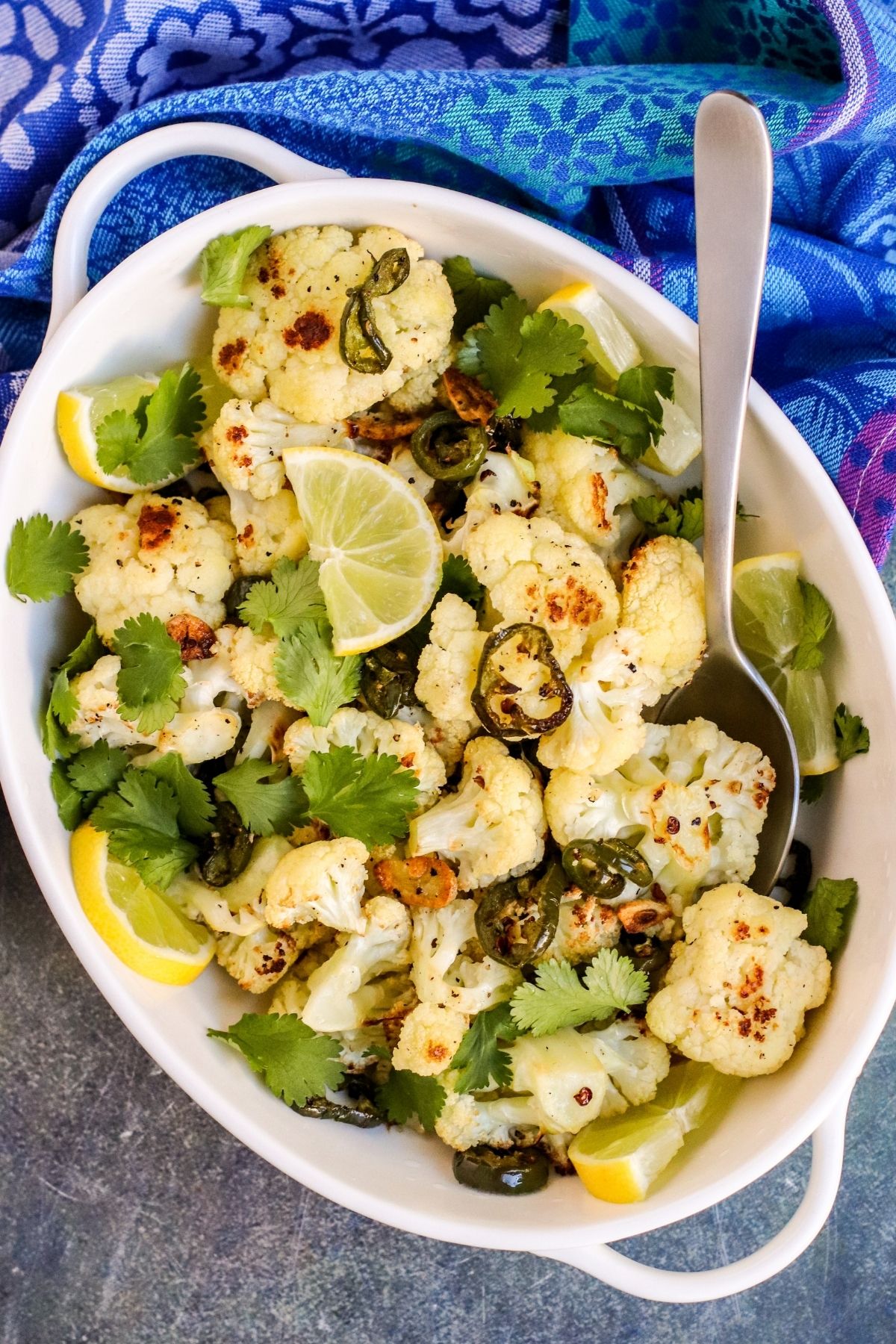 Spanish-Themed Thanksgiving Desserts
If you want to add another fall treat to your seasonal spread, you can't go wrong with these delicious Latino Thanksgiving recipes. Instead of baking the same standbys over and over, try one of our best Spanish-themed Thanksgiving desserts.
This Spanish-themed Thanksgiving dessert is going to be your new holiday family favorite. This masterpiece will put you squarely on Team Pumpkin Spice! A spin on the traditional Mexican dessert Tres Leches Cake. There are only a few ingredients for the recipe, which you will probably already have in your pantry. However, the spices are the real show-stoppers: cinnamon, nutmeg, allspice, ginger, and cloves rolled into a delicious cake.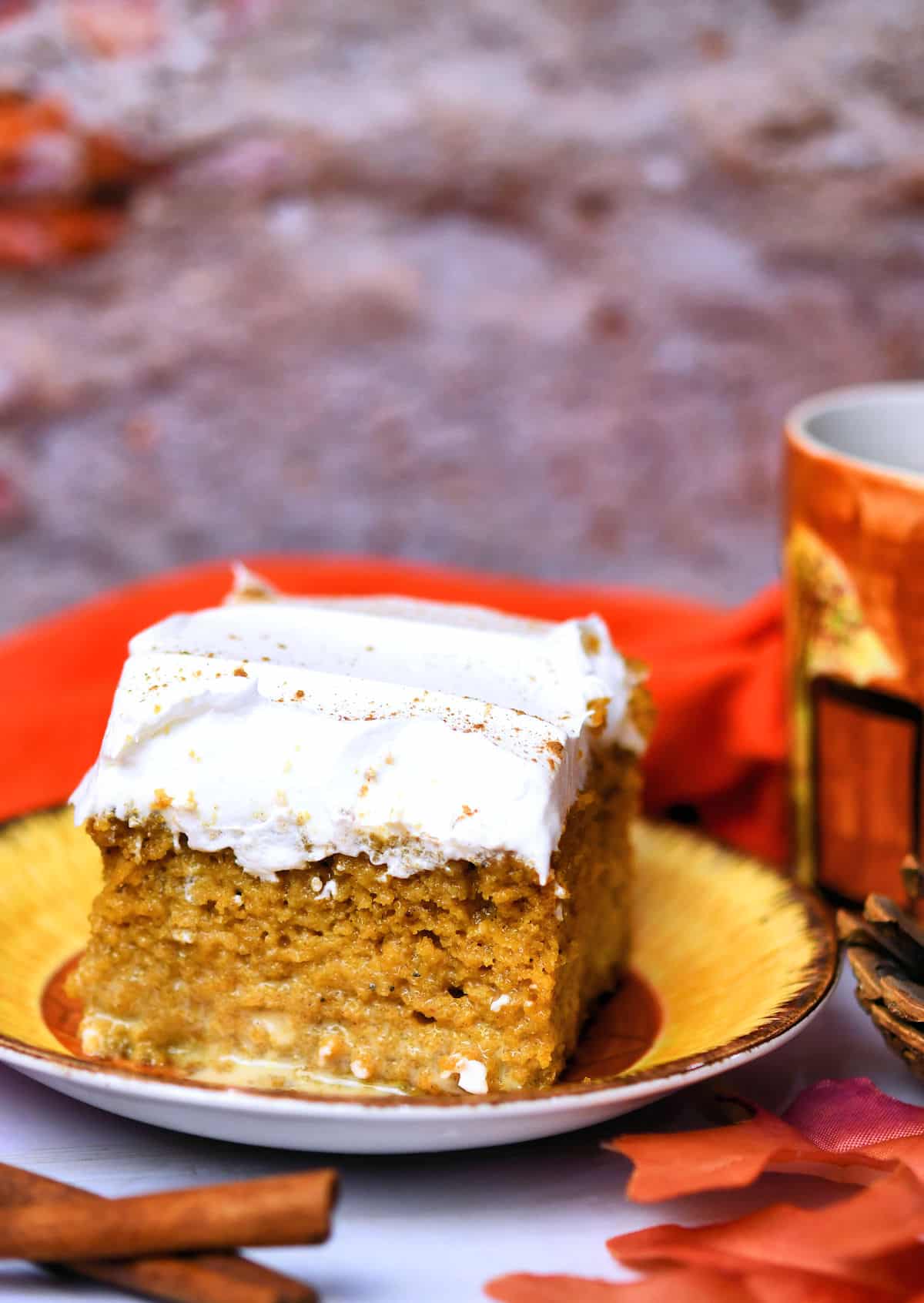 Give this traditional Latin dessert of Arroz con Leche an American touch! Thanksgiving is almost here, and fall flavors inspired me to experiment to find the ideal Arroz con Leche recipe for our Thanksgiving dinner. The result: a creamy Spanish-themed Thanksgiving dessert that is full of flavor!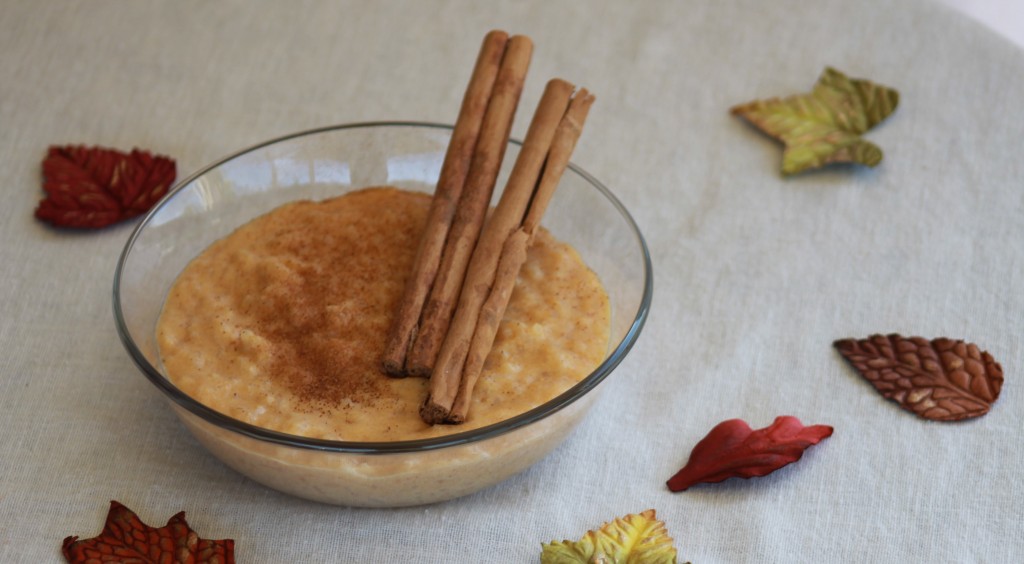 A Latino Thanksgiving recipe that celebrates the love of a classic baked cheesecake and crispy, crunchy churros, all in one irresistibly delicious and elegant dessert! The texture of this churros cheesecake is ultra creamy and smooth, with Dulce de leche mixed throughout. And a thin layer of cinnamon sugar sandwiched between the crust and filling will make this Thanksgiving dessert idea a hit with your guests!
This Cuban-style flan consists of a rich custard, delicious caramel sauce, and tons of freshly pureed pumpkin. It's a simple Thanksgiving dessert made with simple ingredients. It consists of milk, sugar, and eggs baked using a water bath to ensure a cream consistency. This flan de Calabaza is a perfect addition to any thanksgiving dessert table.
A delicious twist on rice pudding, this sweet potato and orange Arroz con Leche is full of healthy ingredients and flavors. This Latino recipe is easy to make and perfect for Thanksgiving or to enjoy on a fall day. It is a deliciously sweet dish that you will not want to miss out on!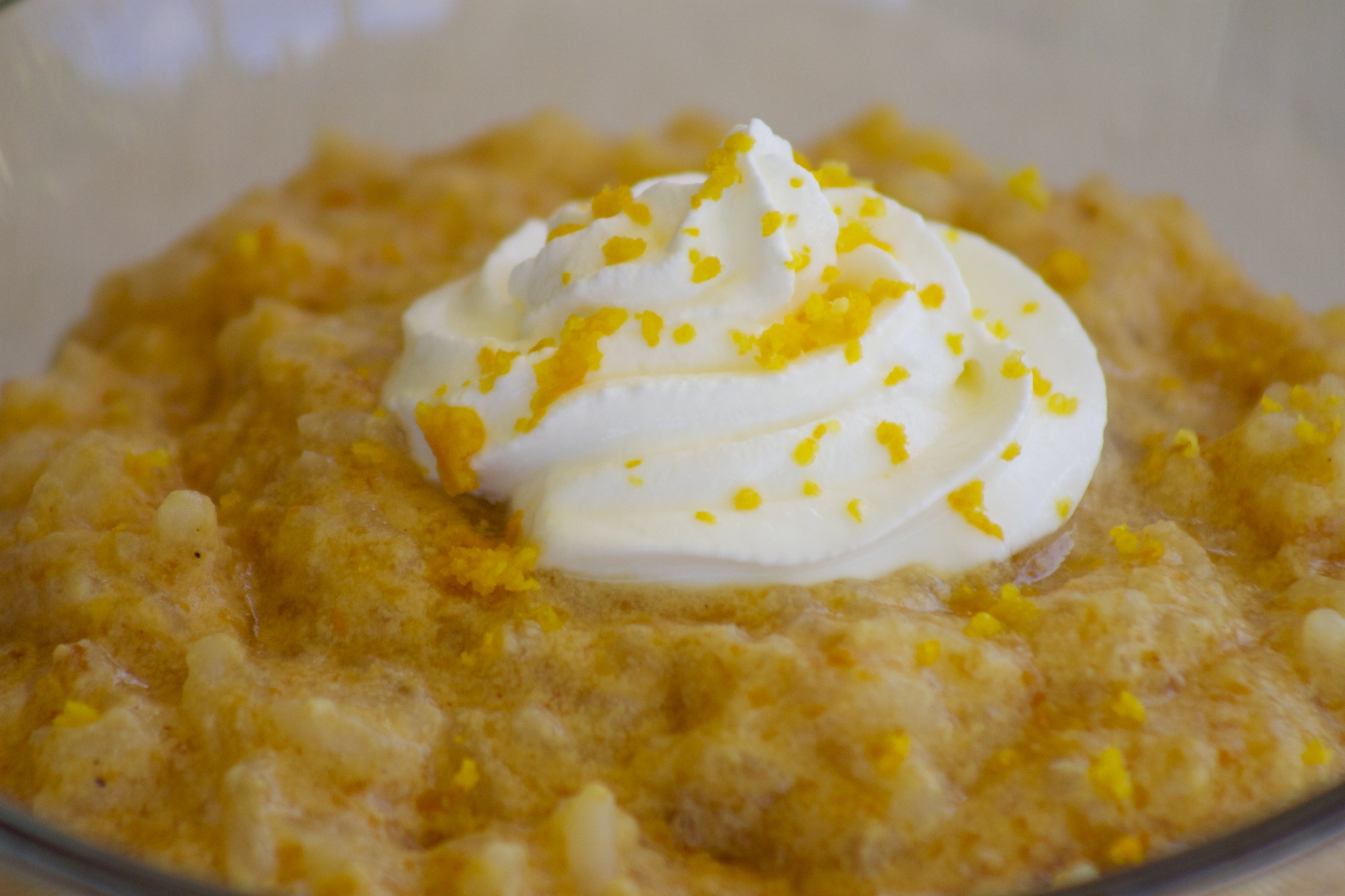 Though Thanksgiving is only one day, most of us celebrate it in one way or another all month long. From Friendsgivings and school festivities to block party potlucks, there are many occasions to bring different dishes. Plus, it is the perfect occasion to get together with family and friends to enjoy delicious food full of Sabor Latino.
So give your holiday menu a twist with Latin Thanksgiving food that reflects the cultures of the people gathered around the table. I hope you enjoy these Latino Thanksgiving recipes that are out of this world!
Happy Turkey Day!
More Thanksgiving Ideas You'll Love
Make your holidays unforgettable with these incredible Thanksgiving recipes and more. From delicious desserts to cute Thanksgiving crafts, here are the best ideas for this year's celebrations.