If you're looking for the best hotel near Flores Guatemala, La Casona Del Lago is a great option. Located on in Santa Elena, Peten on the shores of lake Petén Itzá it has a fantastic view of the lake and the Flores island. Just a 10 minute walk from the historic center of the charming Flores town it provides a quiet and relaxing stay away from the nightlife and hustle of downtown Flores.
When visiting Petén the Mayan ruins of Tikal you have many options when it comes to accommodations. My recommendation is to stay at least one day in the near Flores on the shores of the Peten Itzá Lake. Not only is Flores island a great place to visit, staying in this area for a couple of nights gives you the opportunity to experience the culture and history of the region and enjoy the nearby attractions.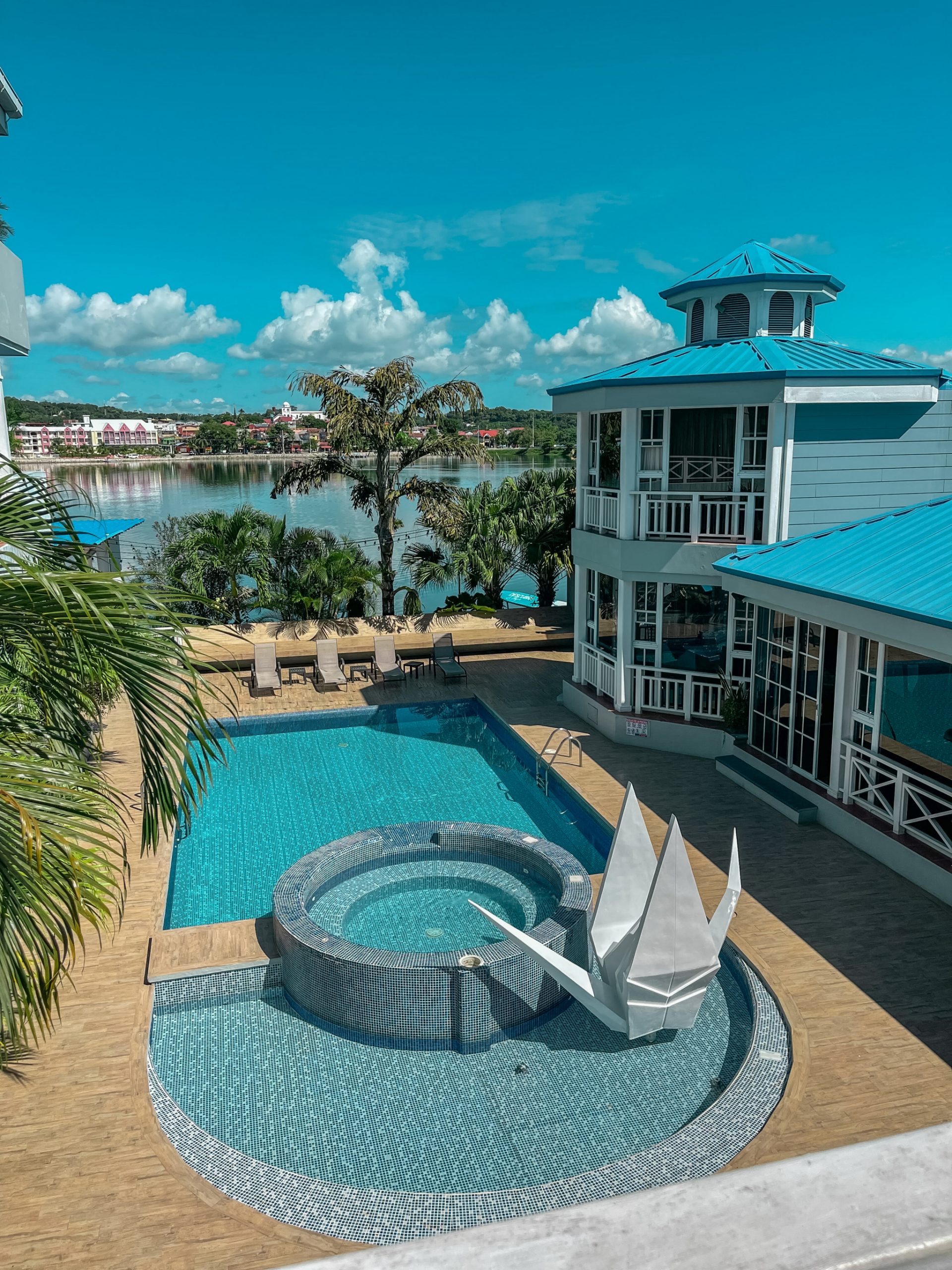 Review of La Casona del Lago Hotel in Flores Peten
My review of La Casona del Lago is based on my stay there for two nights. We stayed there with during a multi generational family trip to Tikal and everyone from my dad to my nephew loved the hotel.
One of the huge advantages of this hotel is how close it is to all of the quaint restaurants and shops in Flores island. Although we ate at the hotel a couple of times we also had the opportunity to try some of the restaurants in town since it was just a short walk away or an even shorter tuk-tuk ride.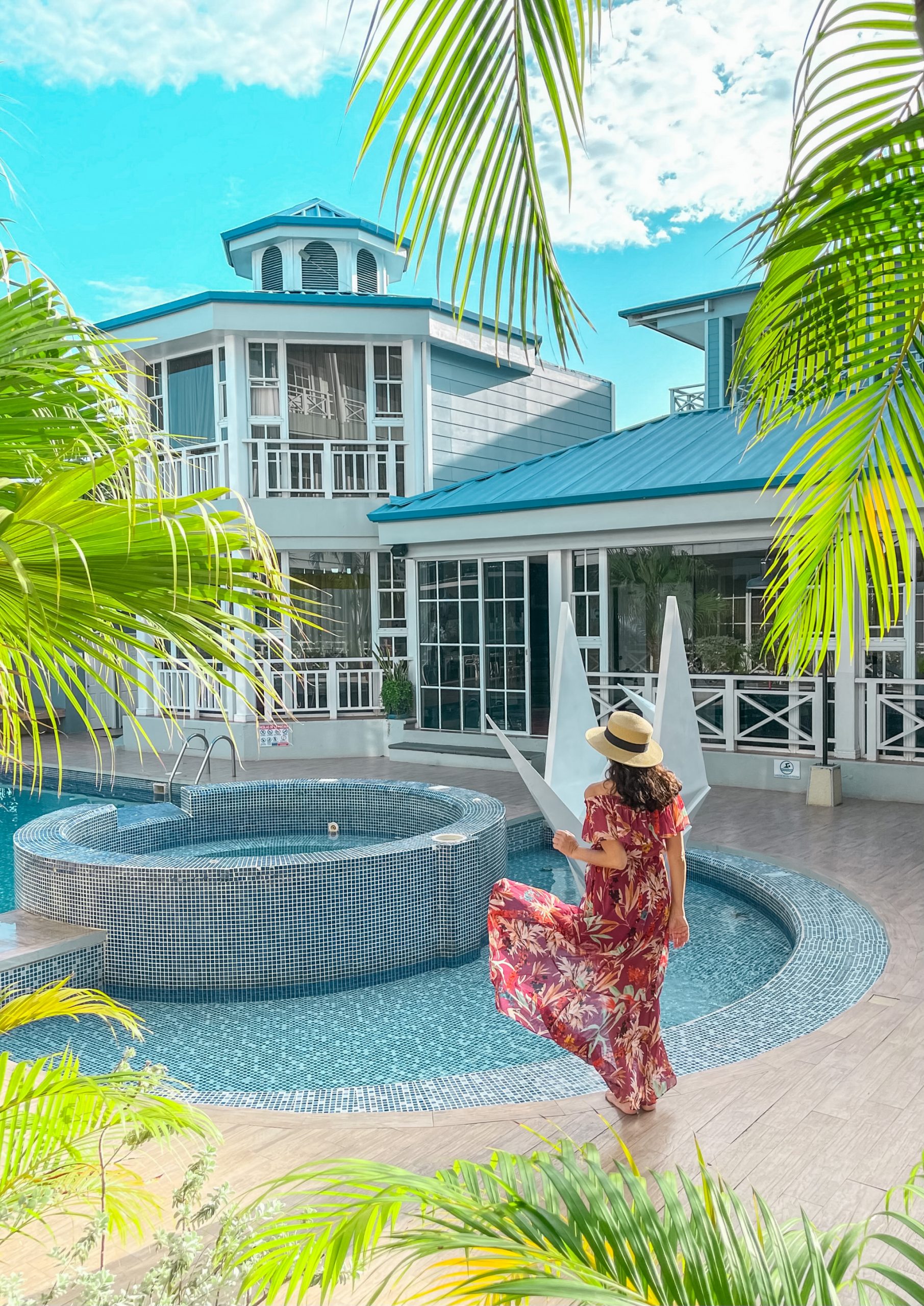 Breakfast is included which is a huge plus and a great way to save. The staff was extremely friendly and accommodating. On the day that we had to leave early for one of the tours we where taking we requested a packed breakfast which they had ready for us so we could take it on the go.
The ideal starting point for exploring Tikal and Flores
Just a short walk from the island of Flores, La Casona del Lago offers great accommodations with breathtaking views of the lake and Isla de Flores. This charming hotel boasts several advantages that set it apart from other options on Isla de Flores. Its proximity to the historic town of Flores allows for easy exploration, yet being just outside the island offers many advantages like ample parking space and a beautiful pool. Additionally, it provides convenient access to the airport, making your travel experience smoother. Its strategic location serves as an ideal starting point for exploring Tikal, Yaxhá, and other attractions in the Petén area.
The hotel with the best pool in Flores
The pool and hot tub were one of my favorite things about staying at La Casona del Lago hotel. Many of the hotels and hostels on the island of Flores don't offer a pool, which made having a pool to enjoy during our stay a great plus. It was one of the main reasons I chose this hotel, and it certainly didn't disappoint. Both the kids and the adults in our group had so much in splashing around in the pool and unwinding in the soothing hot tub. Plus, the pool area, with a stunning view of Lake Petén Itzá, provided the perfect backdrop for relaxaing and recharging after our days of exploration and adventure in Petén.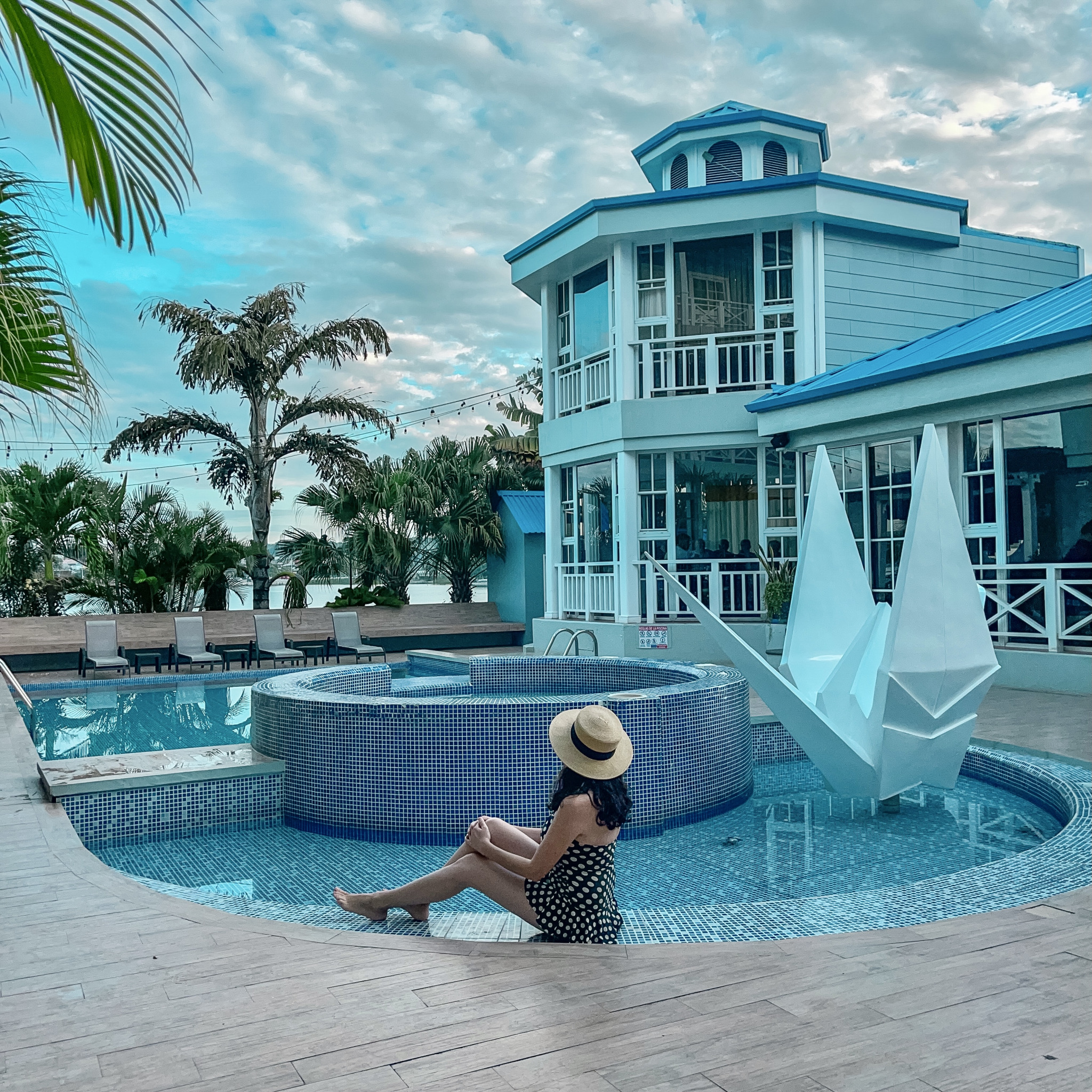 Rooms with a view
The hotel rooms at La Casona del Lago are not just comfortable; they're also spacious and clean. When you're booking your stay here, I highly recommend choosing a room that offers a view of either the picturesque lake or the inviting pool. There's truly nothing quite like waking up to the the sun rising over the Petén Itzá lake. It's a view that will stay with you long after your visit.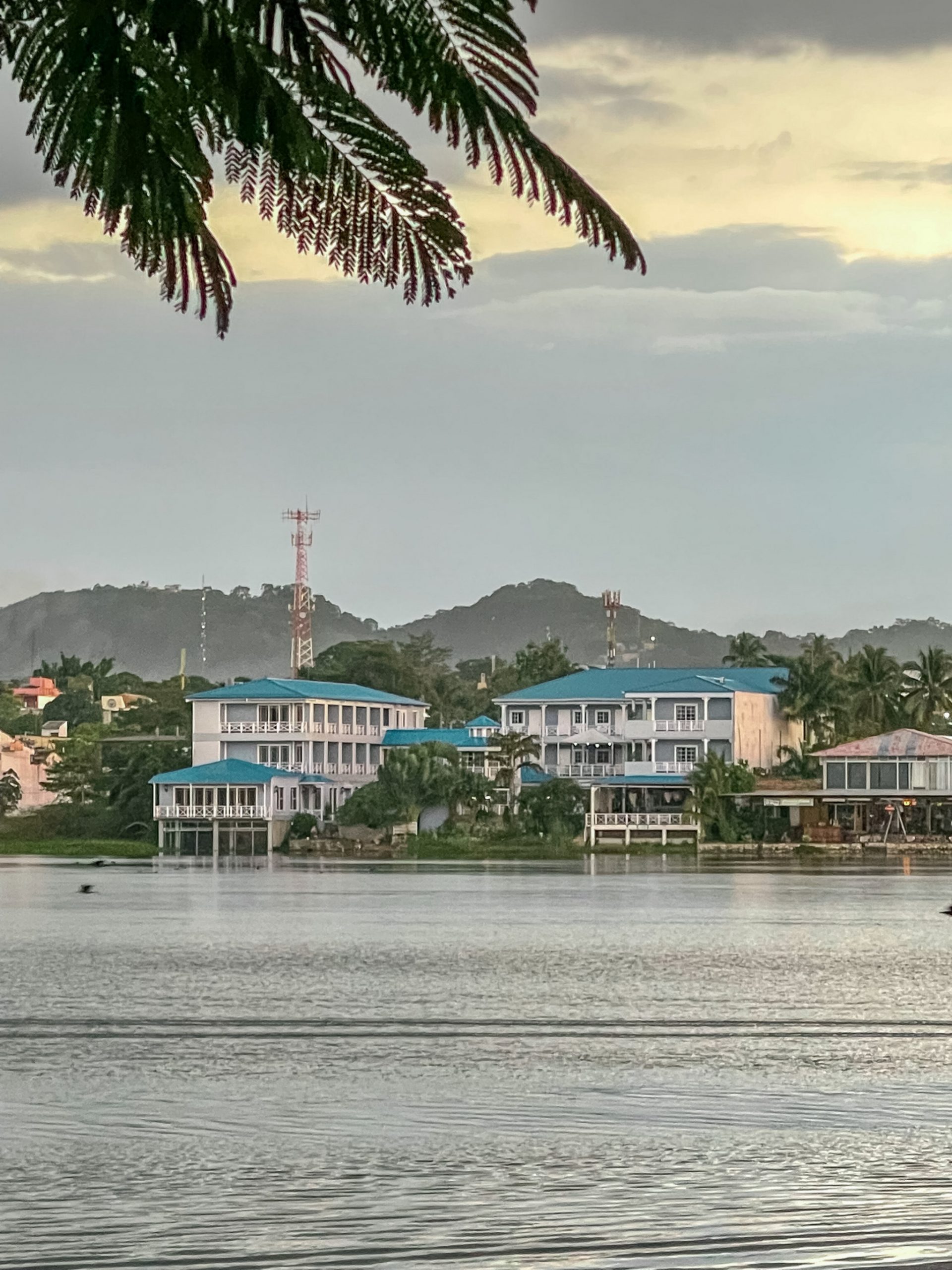 If you're planning your itinerary for a visit to Tikal make sure to check out my guide for visiting Tikal, which is filled with all the information you need before planning your trip to Tikal. You can also check my guide to visiting Guatemala to find other great destinations to visit from Atitlán and Antigua to Rio Dulce.
Other options for accommodations in Petén
If you would rather stay in Flores I would recommend Hotel Casona de la Isla, part of same hotel chain as La Casona del Lago this is without a doubt the best hotel in Flores!
After your stay in Flores head to a hotel that gives you more of a jungle experience. After all, Petén is home to some of the most pristine rainforests in Central America. Two of my favorite hotels that truly immerse you in Peten's breathtaking natural beauty are Villa Maya and Las Lagunas Boutique Hotel. Both are located in natural reserves on the shores of small lagoons. Villa Maya has spacious and bright rooms with small private balconies and is a larger and more affordable option while Las Lagunas is a luxury boutique hotel with wooden bungalow suites with private decks and hot tubs overlooking the lagoon.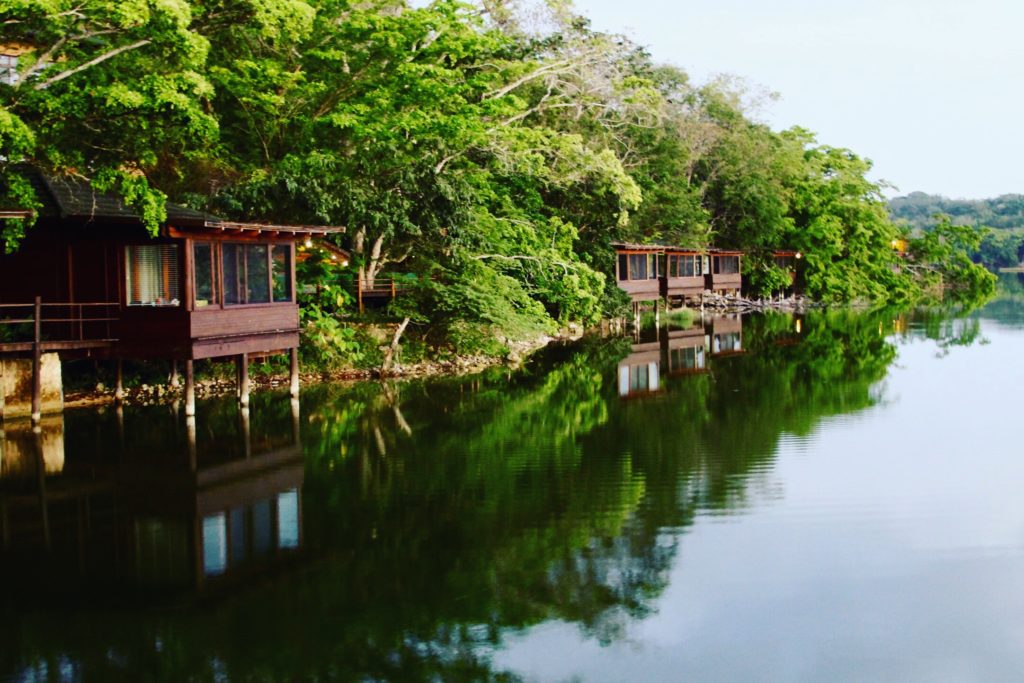 I would also recommend a one or two night stay at a hotel inside the Tikal National Park specially if you are taking the Tikal sunrise tour or the sunset tour. I don't recommend a longer stay at a hotel in the park because even the Jungle Lodge which is the best hotel inside the Tikal park doesn't have wifi or AC in the rooms and because they are in the middle of the rainforest and need to use generators they turn the electricity off for most of the night and just have it on for a few hours during the day. The other issue with only staying within the Tikal National Park there are lots of other things to do in Petén like visiting the Yaxha and Uaxactún ruins, Isla de Flores and Ixpanpajul Natural Park and all of these are a bit far from Tikal. Staying in the park means there is nothing but jungle all around you which is awesome if you want to disconnect, get away from it all (including electronics and wifi) and enjoy the wildlife but it's not ideal for exploring more of what Petén has to offer.
Check out these other articles about Guatemala and the Petén area
One of the
best things to do in Guatemala
is to visit the Mayan city of Tikal. This guide to visiting Tikal includes everything you need to know before seeing the most spectacular Mayan ruins in the world. What makes this the best guide to Tikal is that it is full of helpful information. It is based on countless visits to Tikal from the point of view of someone who grew up in Guatemala and has visited since childhood.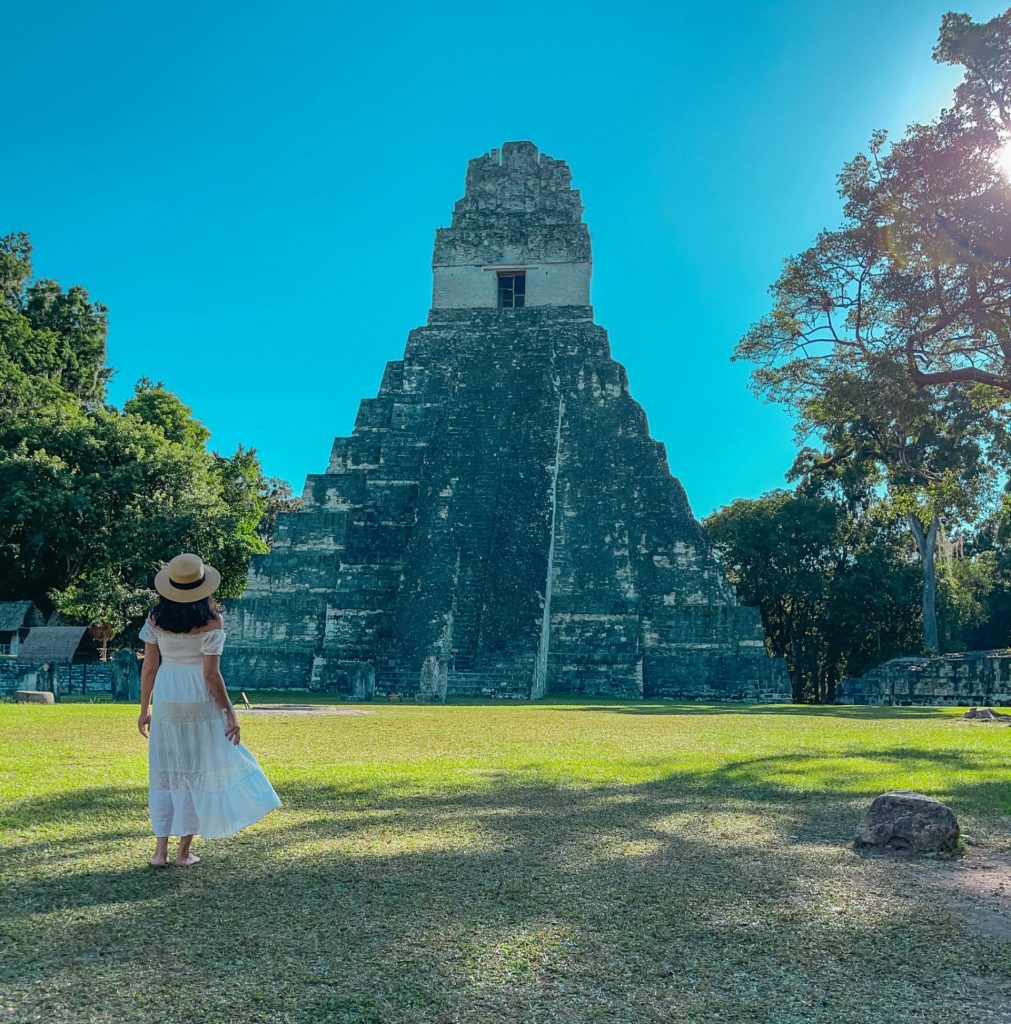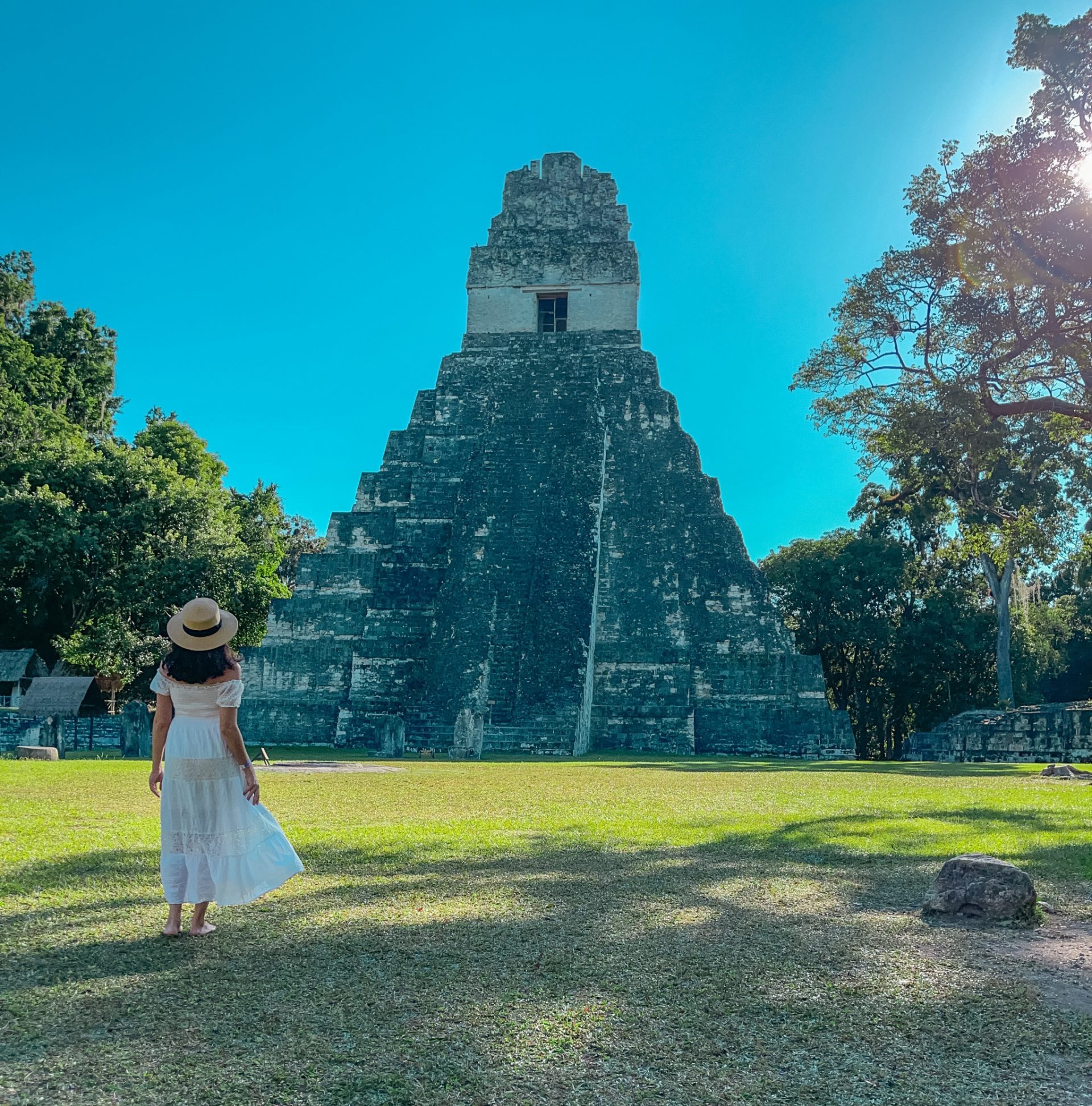 In this complete guide to Yaxha, you will find everything you need to know to plan your visit to the Yaxha Mayan ruins in Guatemala. From when to visit and how to get there to its history and what monuments are a must-see, this guide to Yaxha has all the information you need.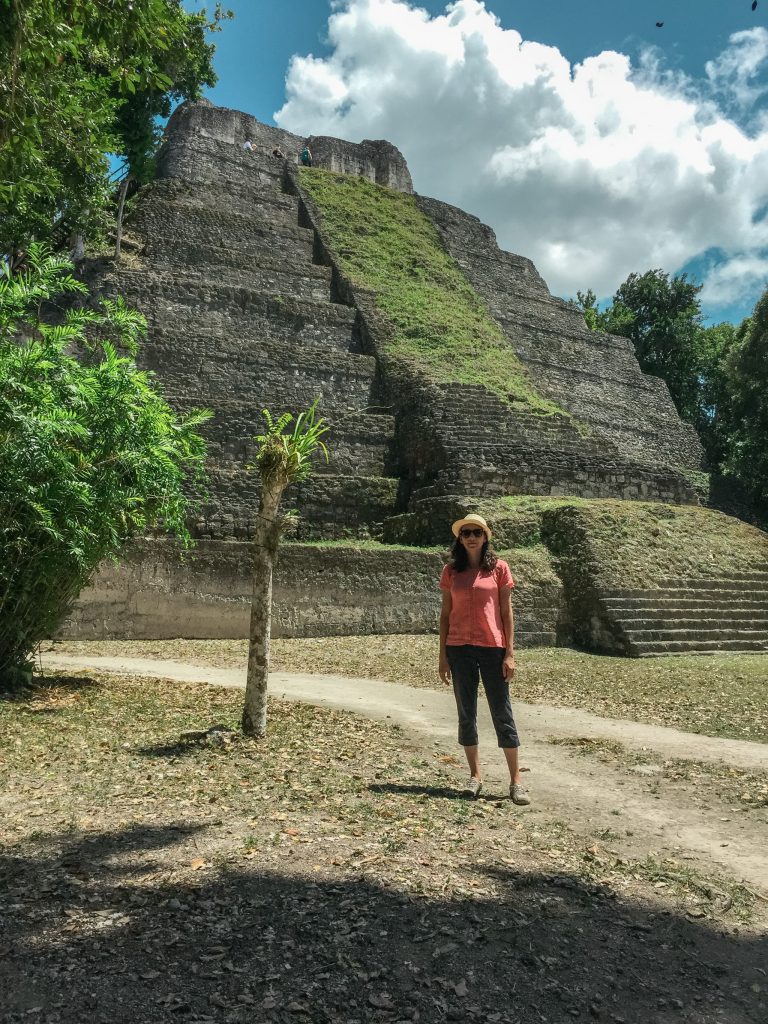 In this article you will find everything from endemic birds of Guatemala to the best tips for birding in Guatemala. From the lush tropical rainforests of the Petén to the high-altitude cloud forests of the Sierra de los Cuchumatanes, I'm also sharing the best destinations for finding the most unique Guatemalan birds.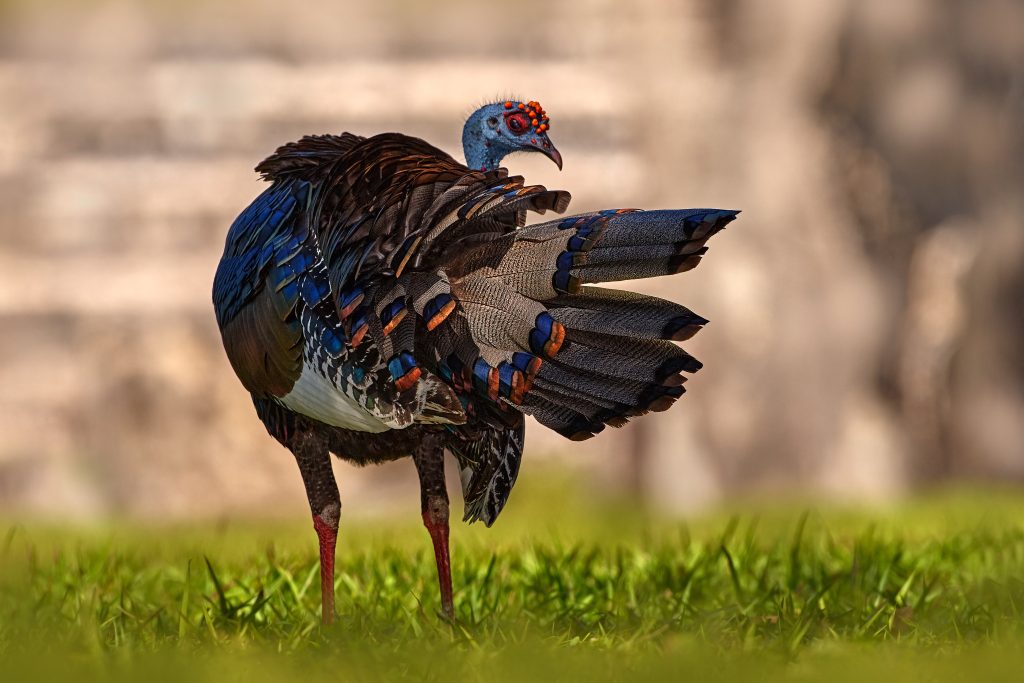 One of the most beautiful destinations in Guatemala, Río Dulce is often overlooked. This area overflows with beautiful nature, colonial history, unique culture, and fantastic food. This quick guide to Rio Dulce covers the best things to do, where to stay, and what to eat.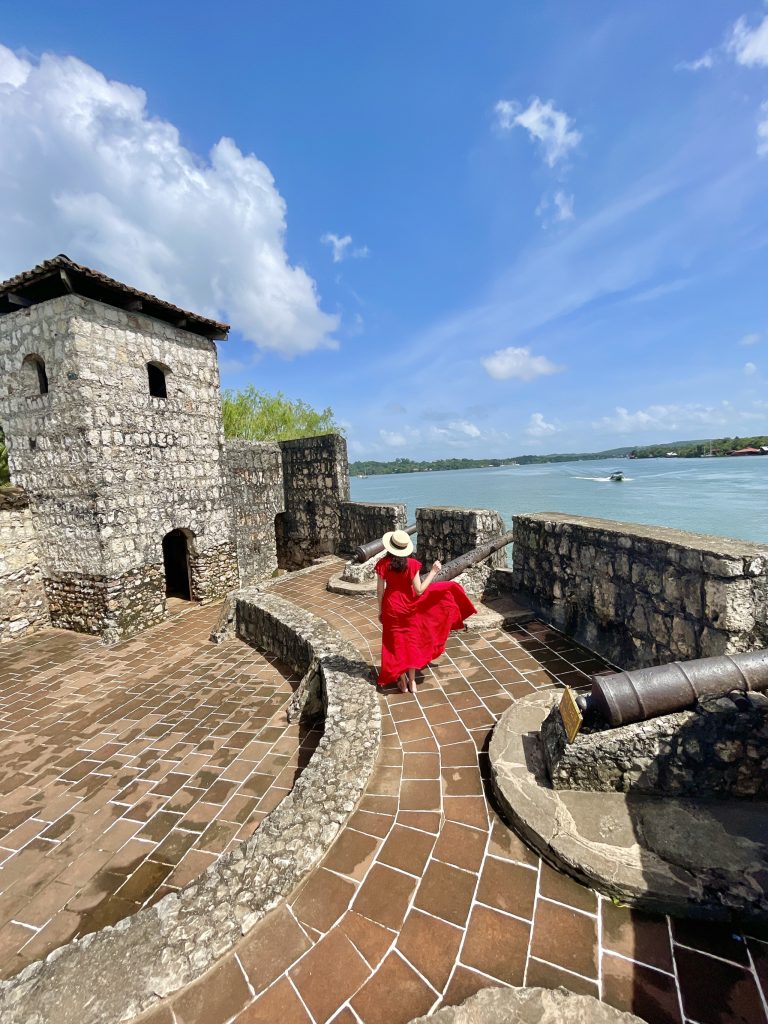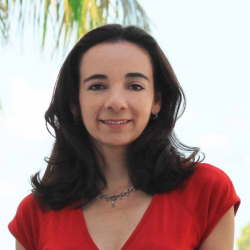 Latest posts by Paula Bendfeldt-Diaz
(see all)