If you want to experience the Guatemalan jungle in a relaxed and magical setting, Las Lagunas boutique hotel is the ideal choice. It is 15 minutes away from the Santa Elena airport and the Island of Flores and 45 minutes from the Mayan ruins of Tikal. Las Lagunas is the ultimate jungle getaway!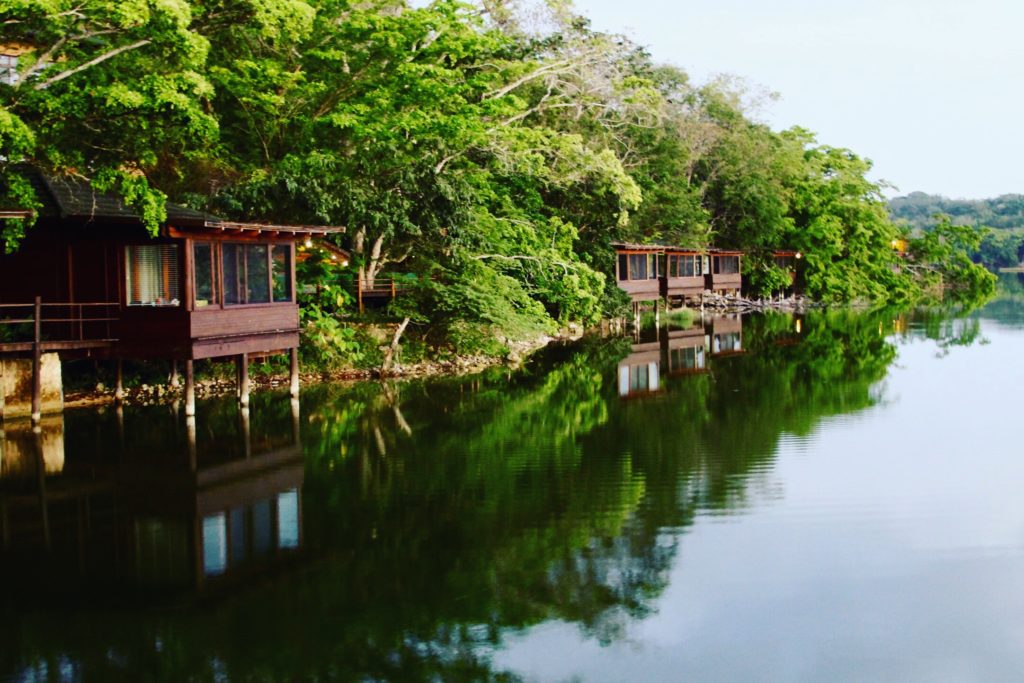 Las Lagunas, A Magical Place to Recharge
After having a stressful few weeks at work, I made a last-minute decision to hop on a plane and head for the Guatemalan rainforest. When I travel to Guatemala, I usually go to see my family. Still, I needed to recharge my batteries, and being close to nature always filled me with positive energy. As a kid, I traveled to the Mayan ruins of Tikal with my parents. We drove there from Guatemala City along roads that cut deep into the rainforest and camped in the Tikal National Park.
Waking up amid the jungle, with the sounds of the rainforest all around us, was an adventure I will never forget. As I traveled back to Peten via airplane, I wanted a hotel that would provide that sense of experiencing the rainforest from the inside out rather than from the outside. After reading reviews and looking at pictures of many hotels, Las Lagunas seemed the right choice for me.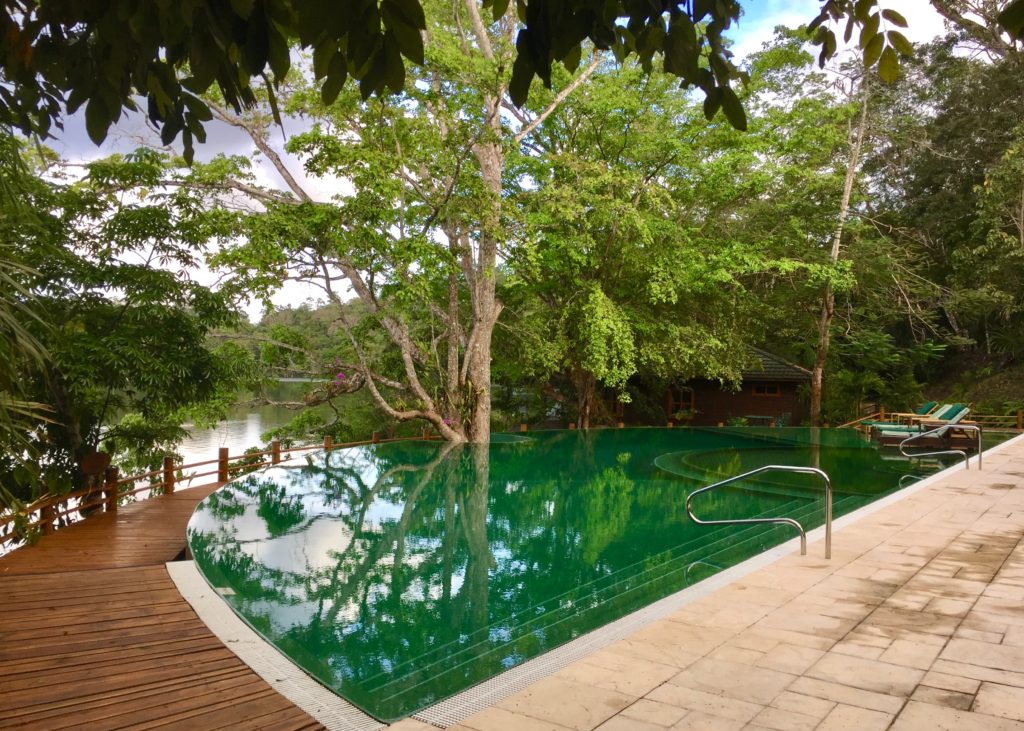 Beautiful Terrace At Lagunas Hotel
I grew up and lived most of my life in Guatemala, and I am no stranger to its natural beauty. Still, as I walked across the lobby of Las Lagunas Boutique Hotel and took in the view of the infinity pool that seemed to blend right into the lagoon, I was taken aback by the fantastic and magical sight.
I dropped my bags and slowly walked out onto the terrace as if in a trance. Finally, I stood at the edge of the balcony that overlooks the emerald green lagoon. From that point, the whole jungle seems to open around the building that houses the lobby, the restaurant, and a few small meeting rooms.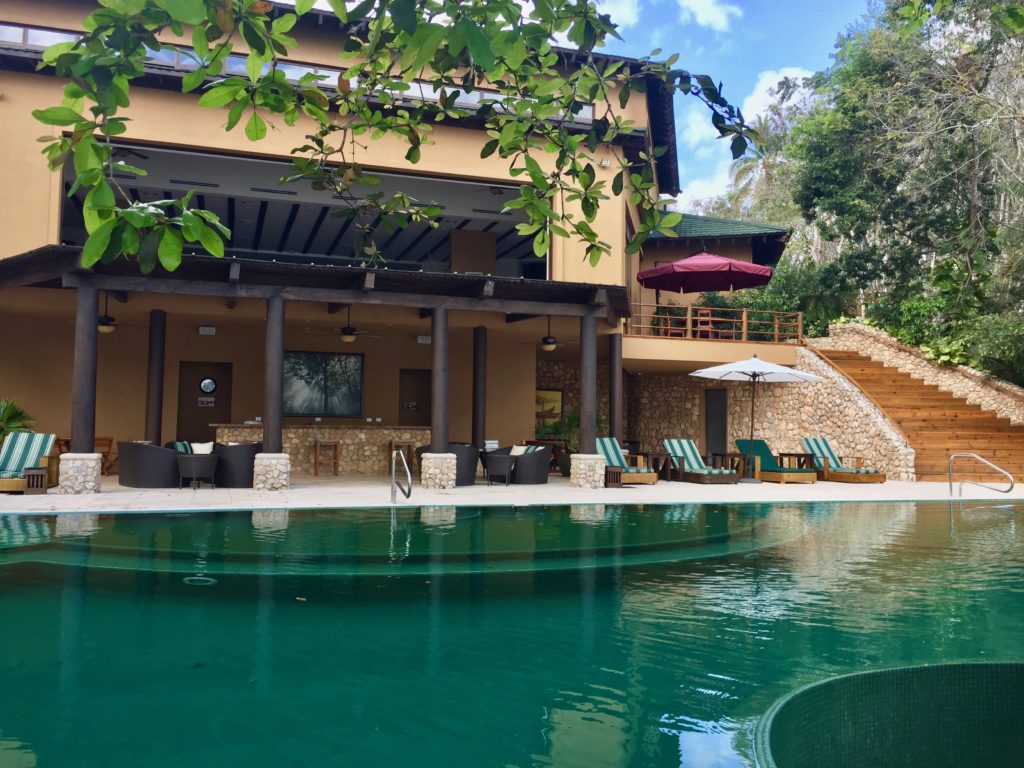 I sat out on the terrace, trying to take it all in. The breathtaking view of the emerald green rainforest all around me, the symphony of insects humming, birds chirping, and leaves rustling in the soft breeze from the lagoon. The smell of the crisp morning air and the sweet fragrance of fresh vegetation, flowers, and wet earth is breathtaking. I could feel tears of happiness welling in my eyes: this was paradise, and it felt like home to me.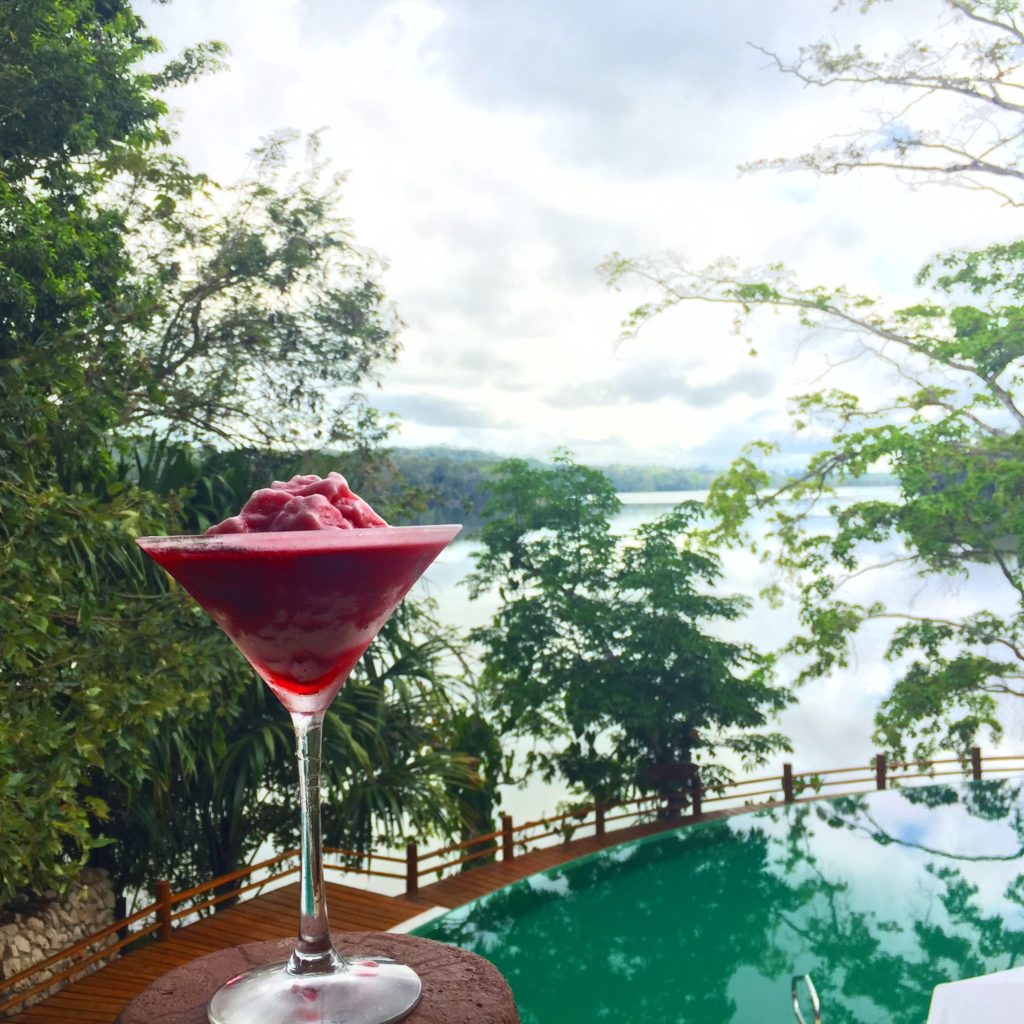 I had arrived on an early morning flight, and just a couple of hours ago, I was in the midst of the hustle and bustle of Guatemala City. Now, as I sipped on a frozen Rosa de Jamaica mocktail, the chaos of the city and the stress from work seemed distant and unreal.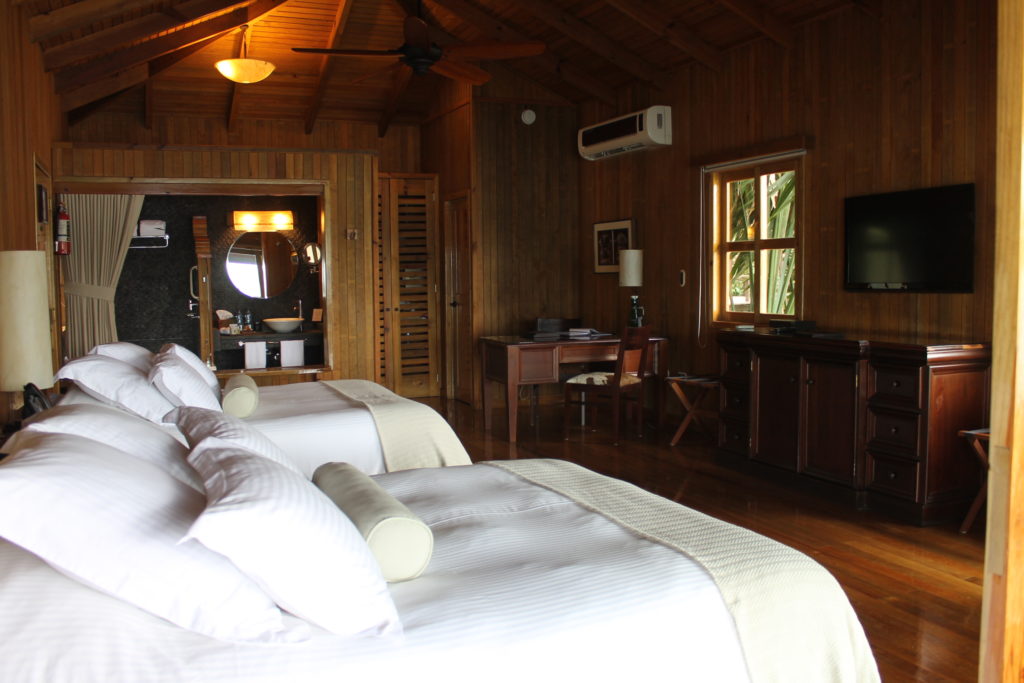 Luxurious Accommodations

As I entered my private cabin, I immediately fell in love with the warm space. All made of wood and filled with light, the room was beautiful and refined, yet it felt inviting and familiar. Las Lagunas Boutique Hotel has only 19 rooms, all of them suites. Each suite is a private wood cabin overlooking the lagoon.
Most of the rooms are on stilts. They provide a magnificent view and make you feel like you are surrounded by water, giving you a sense of peace and tranquility. The rooms are comfortable and provide all the modern amenities we have grown accustomed to. From a large screen TV (which I have to admit I never turned on) to free WiFi in the room and pool area, surprisingly fast.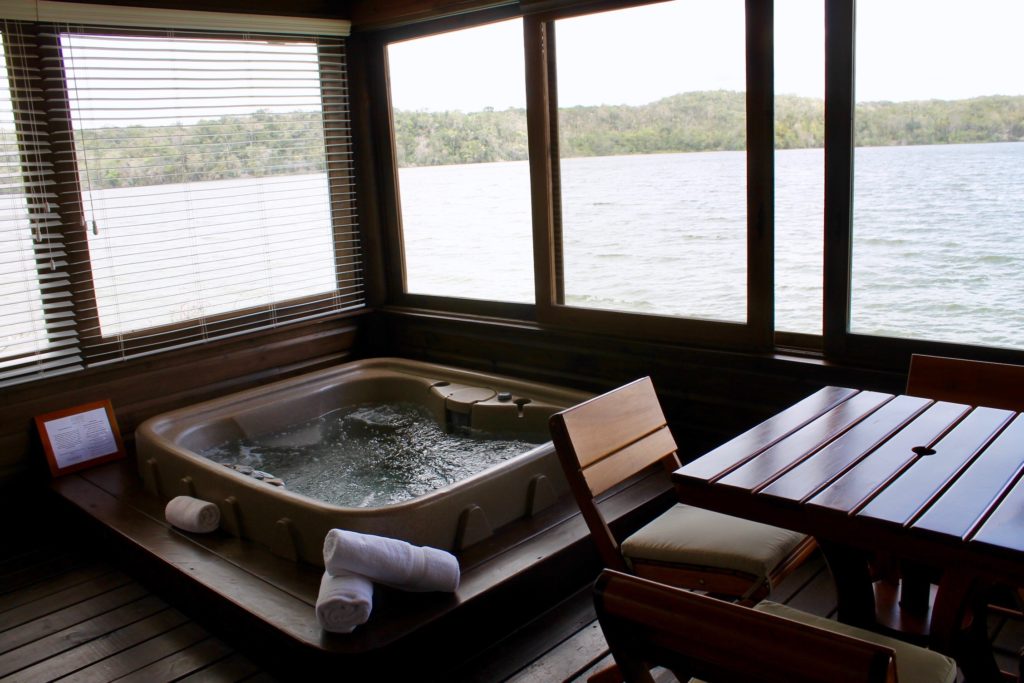 The suites have a covered terrace with a sitting area and a whirlpool, ideal for relaxing after a long day exploring the Mayan ruins. I loved the spacious bathroom that opens into the room, and the verbena-scented toiletries from L'Occitane were a real treat.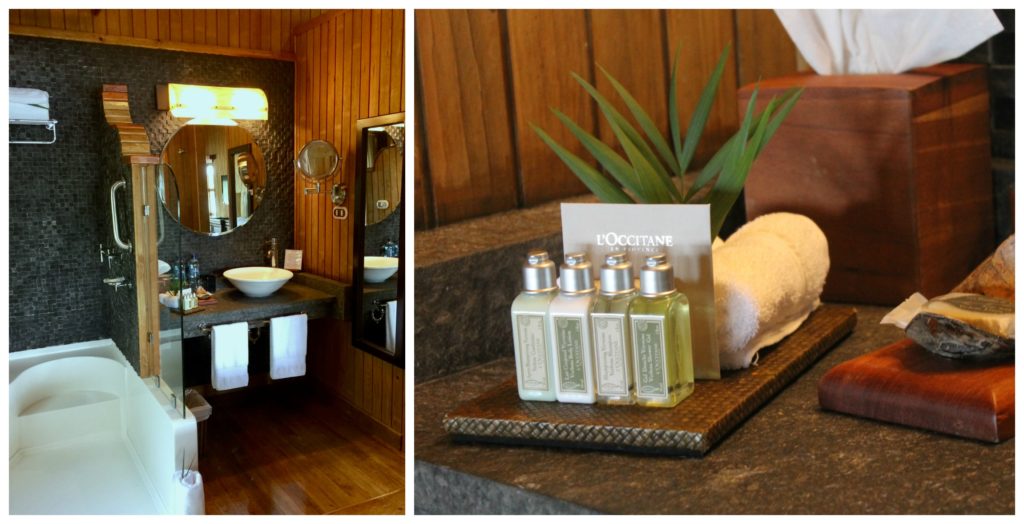 A Pool Surrounded by Nature
After settling into the room, I headed out to the pool wrapped around a big, beautiful tree filled with wild orchids. I was almost wary of getting in as I did not want to disturb the water. The reflection of surrounding vegetation made it look as if the pool itself was also part of the thick canopy of trees around me.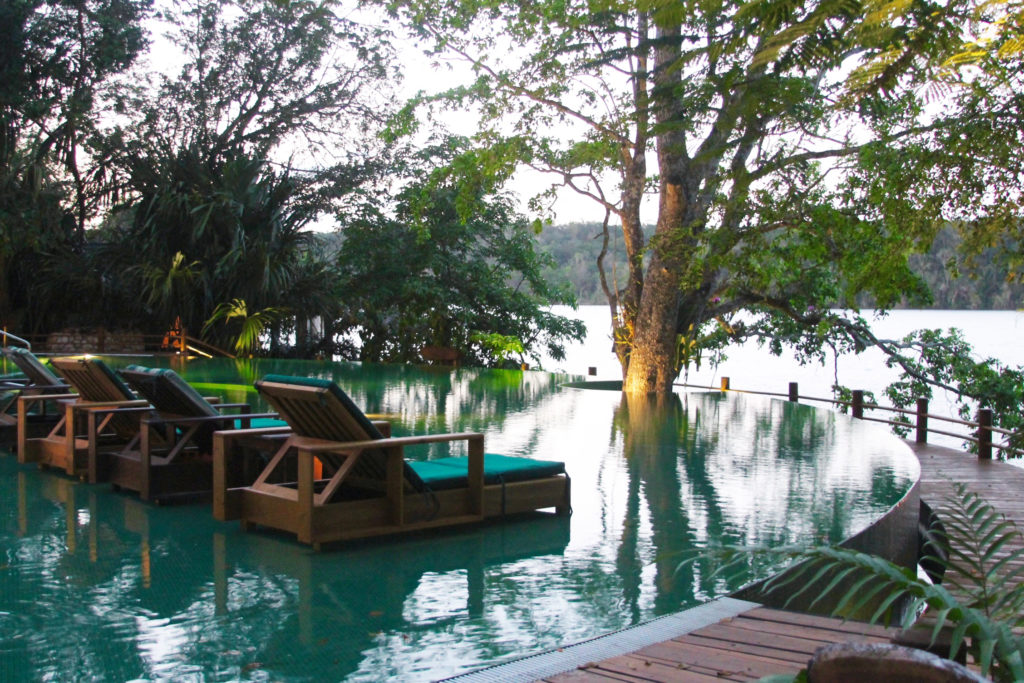 Delicious Food With A View
After taking some time to enjoy the pool, I was ready for lunch. The hotel restaurant offers spectacular views of the forest canopy and lagoon. Here you can enjoy a breakfast of huevos rancheros, refried beans, and sweet fried plantains or a variety of other choices, including fresh yogurt with tropical fruit; all included with your stay. In addition, there is a wide array of options, from traditional Guatemalan dishes to international cuisine created with fresh local ingredients for lunch and dinner.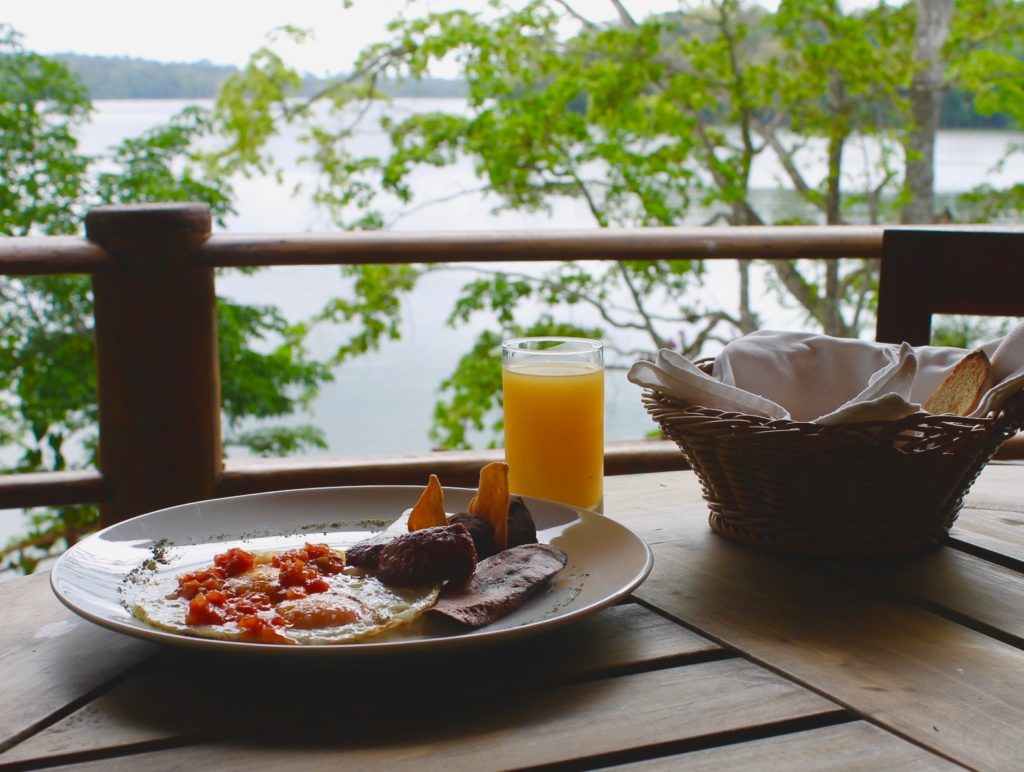 You can also enjoy your meal poolside, which is what I chose to do. First, I tried the Subanik, a traditional stew made with three types of meat accompanied by a corn tamale. Then, I paired that with a Michelada, a beer cocktail that combines tomato juice, lime, and spices. I have to say that the Subanik was one of the best I've had! The stew was thick and flavorful with just a bit of heat, and the meat was soft, moist, and delicious.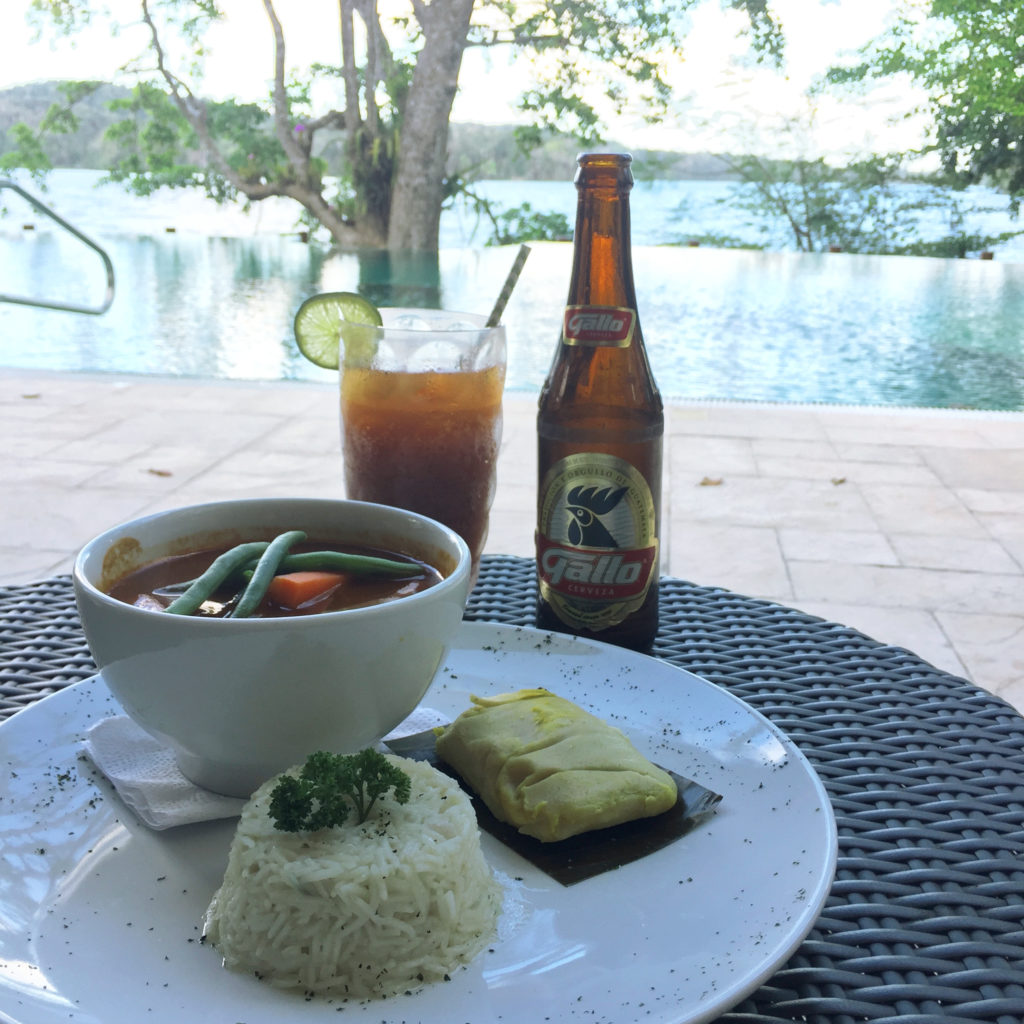 Exploring the Grounds At Las Lagunas
After lunch, I decided to see the rest of the hotel and check out the recently finished full-service spa. It offers relaxing massages and a series of rejuvenating and reenergizing spa services, like a dry and wet sauna and a secluded infinity pool. You can also request your massage in the privacy of your suite or on the enclosed dock overlooking the water.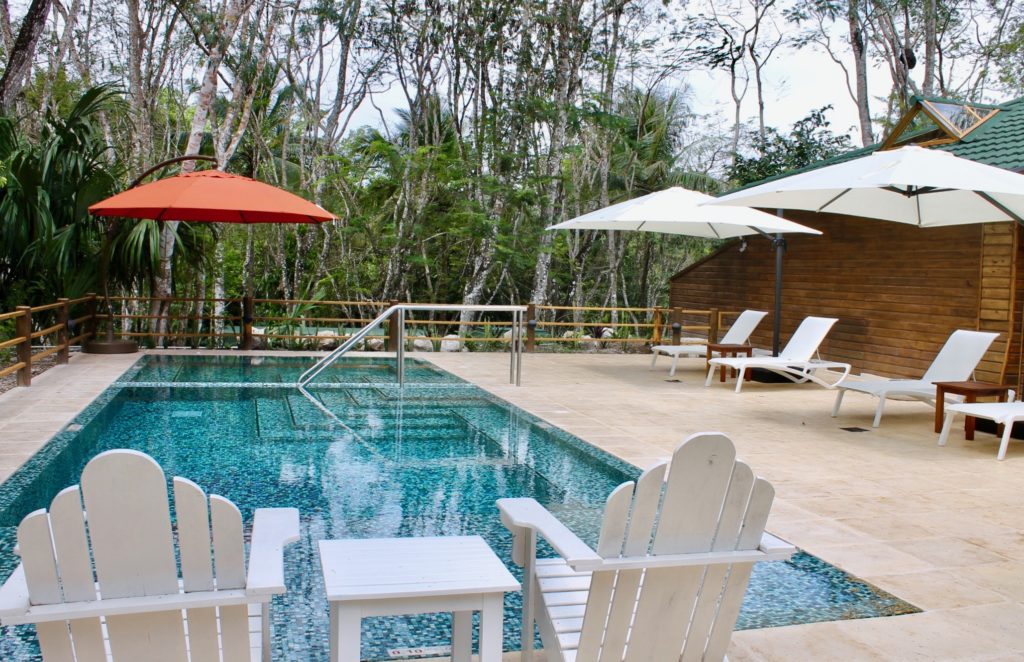 Every morning the hotel offers a scenic boat tour across the lagoon. While on the boat tour, you also get to visit the islets. They are home to a group of rescued spider monkeys fed by the boat's staff. I had so much fun watching the monkeys swing from tree to tree, some carrying babies. But the best part was getting to meet Margarita, a friendly monkey who likes to go on short rides on the boat with the guests, taking advantage of the fact that she then has all the treats to herself!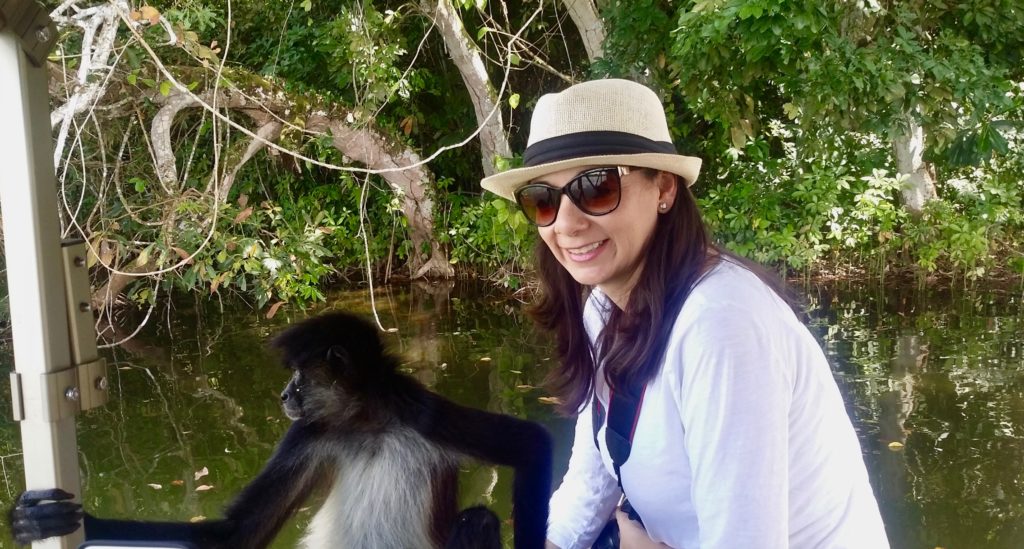 The hotel owner has an exceptional collection of Mayan artifacts on display. You can marvel at the newly finished museum-quality gallery built to house them. Some of the pieces are breathtaking! Yet, as I looked at them, I wondered how many of these treasures are still buried in the countless Mayan sites. Many are still entirely covered by vegetation and still waiting to be discovered.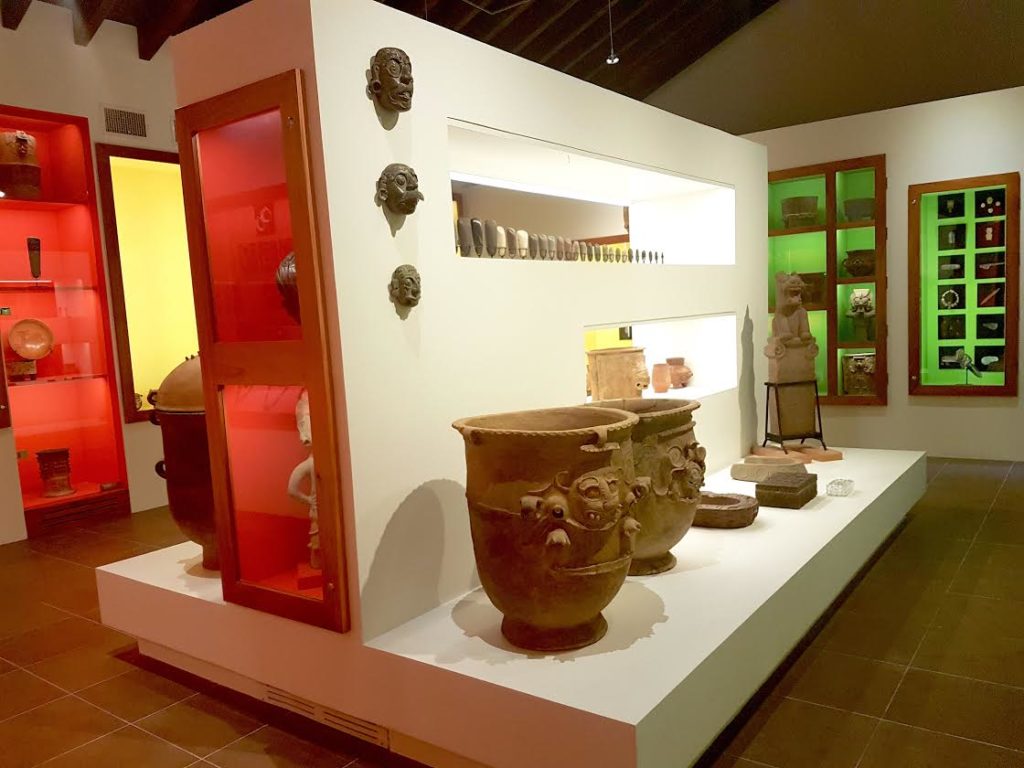 Las Lagunas Hotel: A Great Starting Point
Las Lagunas' location is the perfect base camp for exploring the spectacular Mayan ruins of Tikal, Uxactun, Yaxha site, Nakum, and many others. In addition, you won't find another hotel in the area that combines this level of luxury and comfort within a breathtakingly natural setting. It is a great starting point for enjoying the many adventures the Petén region offers. Here is a guide to visiting Tikal that includes everything you need to know before seeing the most spectacular Mayan ruins in the world.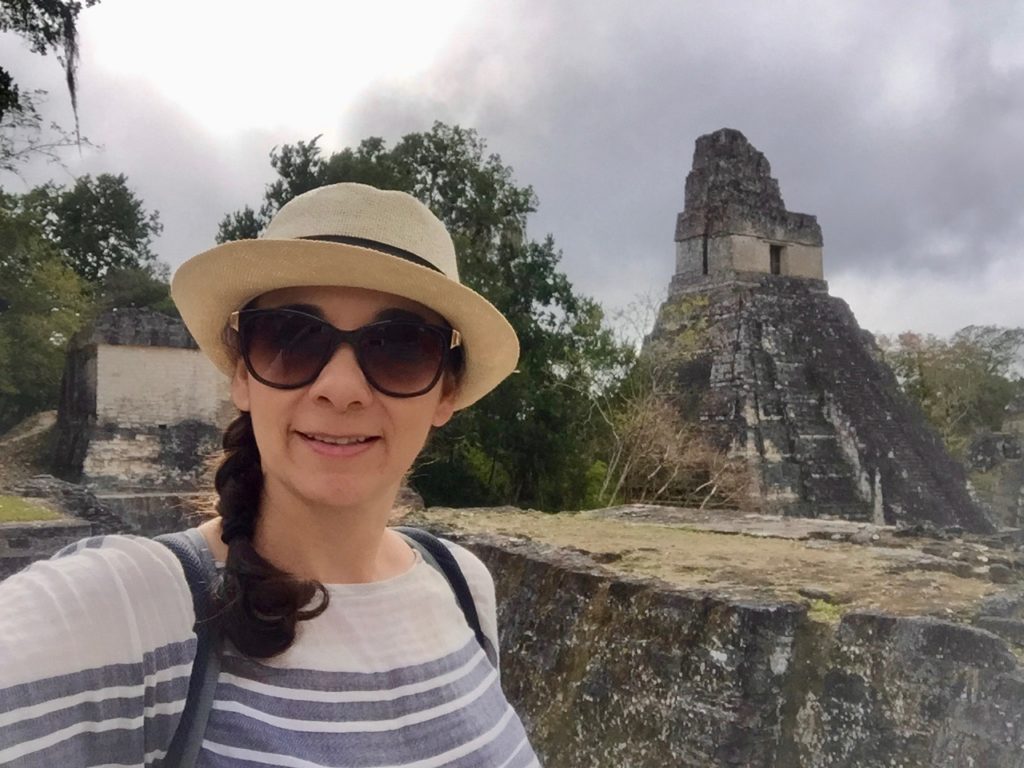 Additionally, this unique and magical jungle getaway provides countless ways to explore and enjoy the rainforest. You got everything from jungle treks and kayaking on the lagoon to ATV tours of the natural reserve.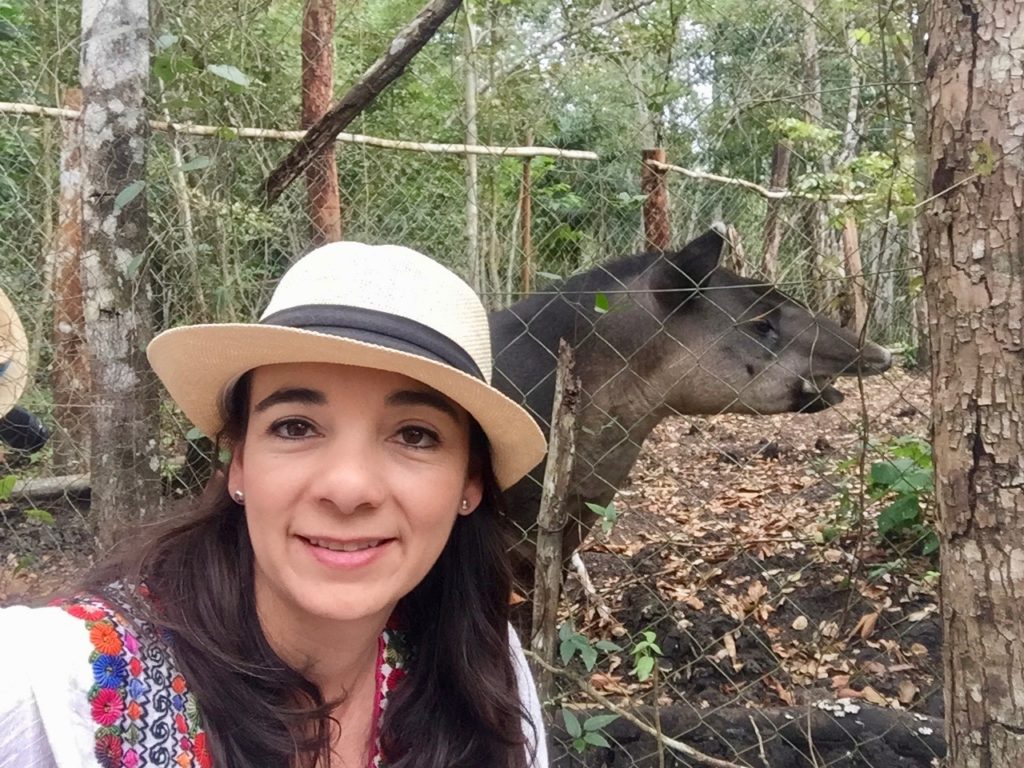 My experience at Las Lagunas was truly memorable. I could move there and stay forever. Still, I have to admit it was hard to return to reality after spending a few days in paradise. I can't wait to go back and bring my family with me. I know my kids would fall in love with Las Lagunas just as I did.
For more information and rates, visit the hotel website at LasLagunasHotel.com, like Las Lagunas on Facebook, and follow @LasLagunasHotel on Instagram for daily jungle inspiration.

More Amazing Things to Do In Guatemala:
If you're planning a trip to Guatemala, or want to come back for more, you've come to the right place! From the best destinations to kid-friendly activities, I'll share my love for my home country. Here are amazing things to do in Guatemala to make your trip a memorable one:
Whether you're looking for adventure, relaxing on an exotic beach, or planning a family vacation, there's something to do for everyone in Guatemala. It offers everything from lush rainforests and active volcanos to colonial architecture and ancient Mayan cities. So if you wonder what to do in Guatemala, here is the best guide to making the most out of your visit to this beautiful country.
Located in Escuintla, Auto Safari Chapin is a great day trip for families and animal lovers. Whether you are visiting or living there, it is one of the best things to do in Guatemala with kids.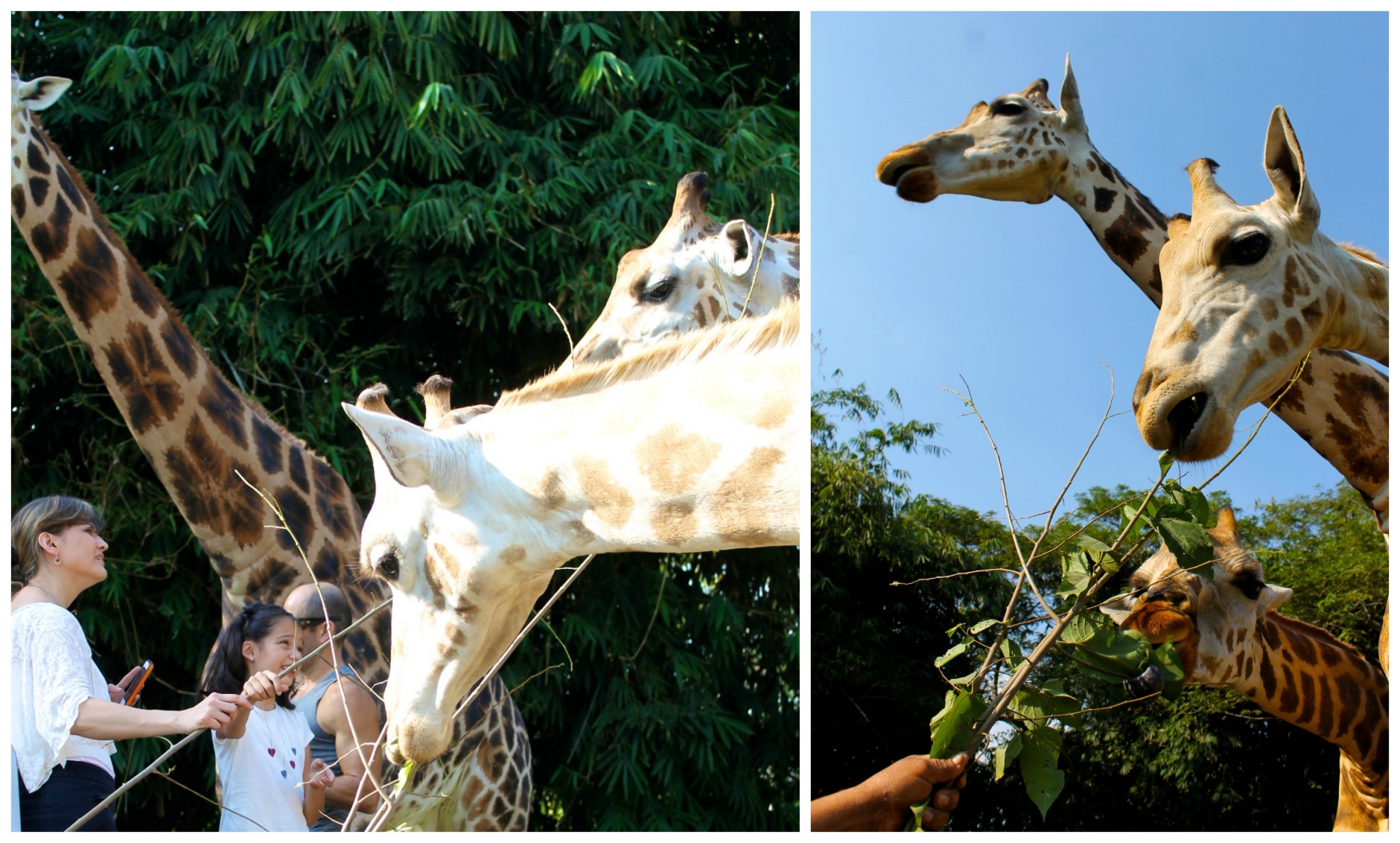 One of the most beautiful destinations in Guatemala, Río Dulce is often overlooked. This area overflows with beautiful nature, colonial history, unique culture, and fantastic food. This quick guide to Rio Dulce covers the best things to do, where to stay, and what to eat.
Lake Atitlán is considered by many to be one of the most beautiful lakes in the world. Located in the western highlands of Guatemala, the lake encircles spectacular dormant volcanoes and picturesque Mayan villages. It has a relaxed atmosphere, colorful and rich Mayan culture, and an almost perfect climate.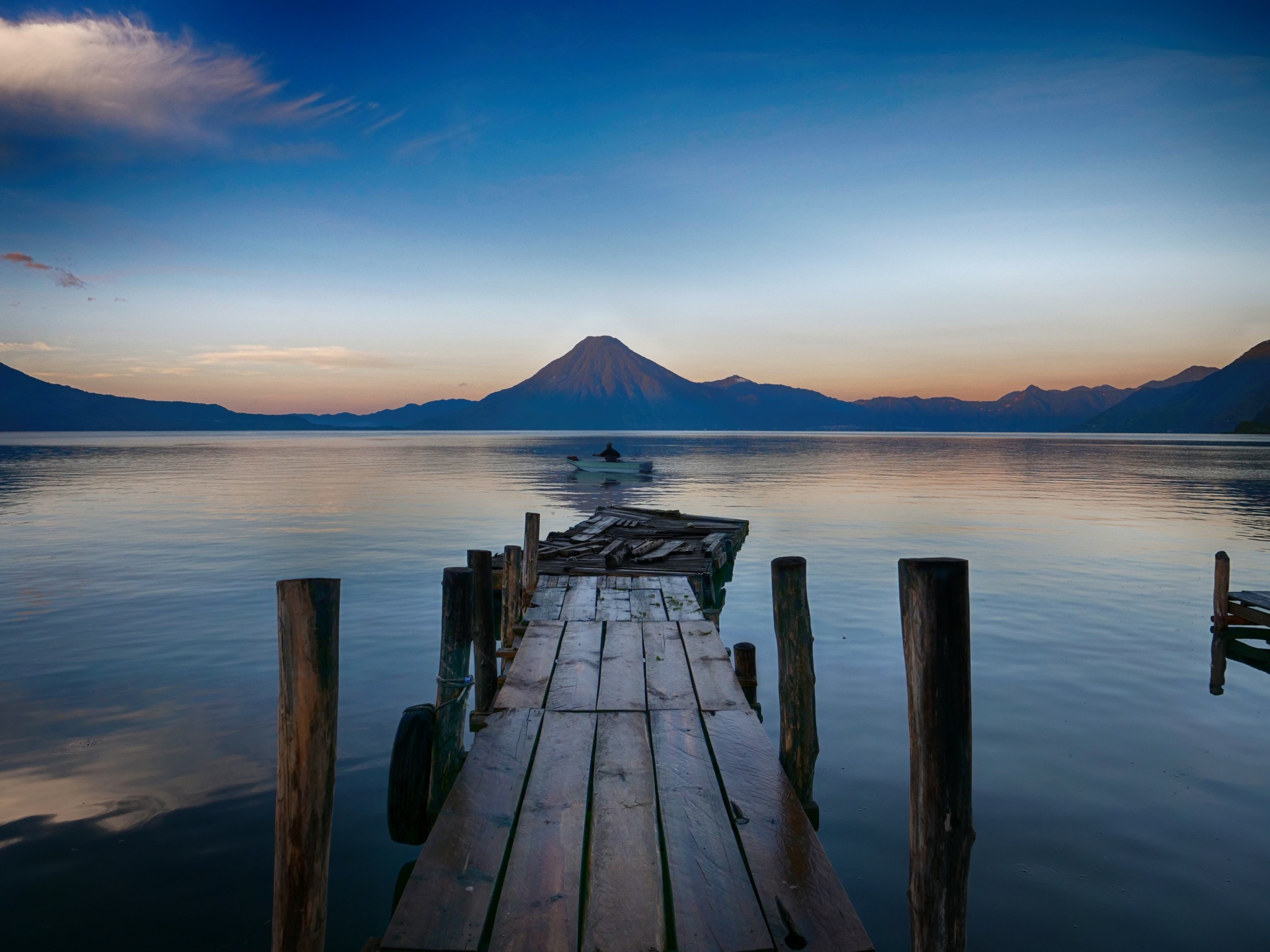 Declared by UNESCO as a World Heritage Site, Antigua Guatemala is a colonial city rich in history and culture. But finding kid-friendly activities can be somewhat of a challenge. So I wanted to share with you all the best things to do in Antigua with kids. All of these activities are family-friendly but are also great for adults.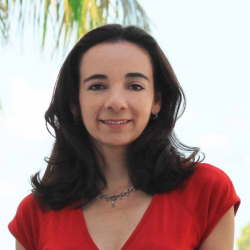 Latest posts by Paula Bendfeldt-Diaz
(see all)