If you want to try the best dishes in Guatemala, this starter guide to Guatemalan food is for you! I compiled a list of the best Guatemalan recipes you must try. You'll find all my favorite Guatemalan dishes, from classic tamales to decadent desserts. Therefore, if you crave traditional Guatemalan foods, add these delicious recipes to your foodie bucket list!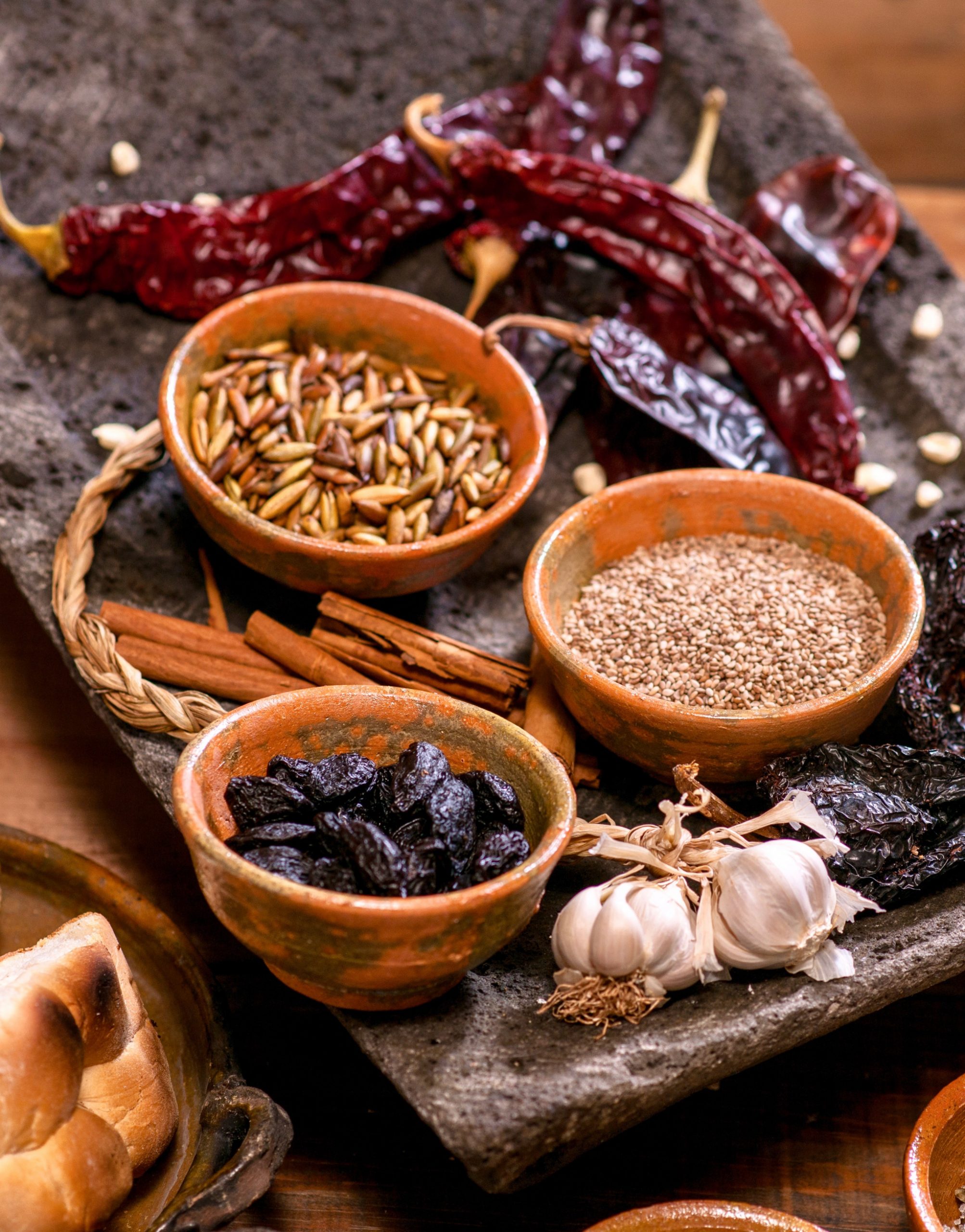 Guatemala, The Land of Eternal Spring
Thanks to its tropical rainforests and fantastic weather, Guatemala earned the nickname "El país de la Eterna Primavera." You can see its diversity in many ways, and its food is no exception. From slow-cooked stews to tamales and desserts, Guatemalan food is a pleasure to all senses.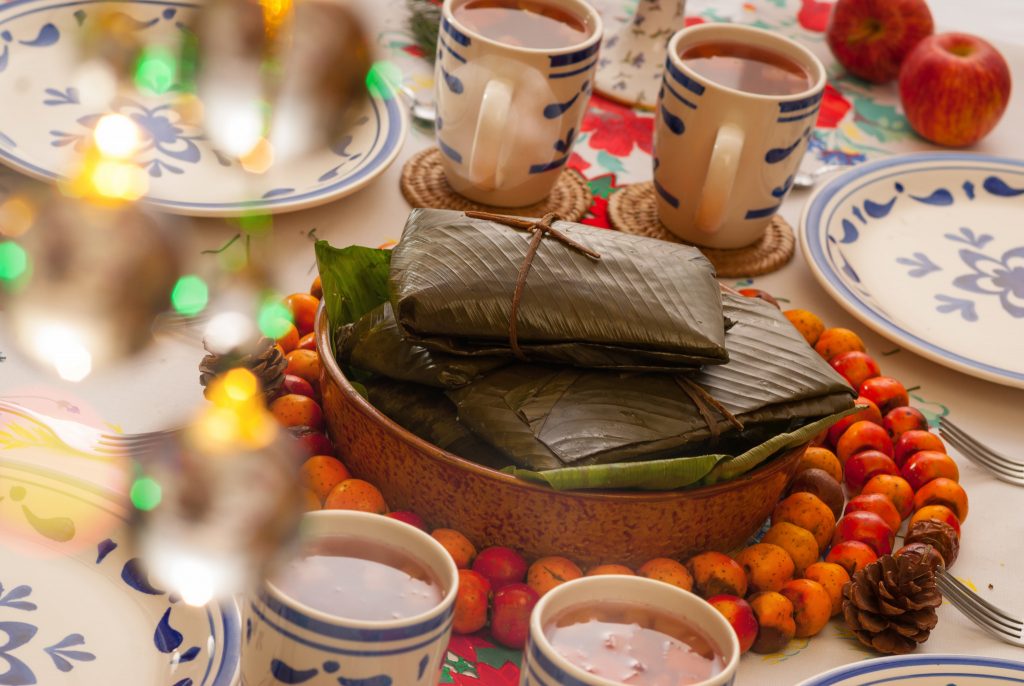 When visiting Guatemala, sampling the delicious local cuisine is a must. Its gastronomy is far more flavorsome and complex than in any neighboring country. Of course, I might be a little biased, as it is my hometown. But trust me when I say you don't know what you are missing!
Ancient Roots: Guatemalan Food and History
To get to know Guatemalan food, you must learn a little about its history. Guatemalan recipes are a blend of Mayan culture with Spanish influence. While the Mayans grew corn as a food source, it became more than a crop. It was part of their spiritual way of life, playing a massive role in their daily gastronomy.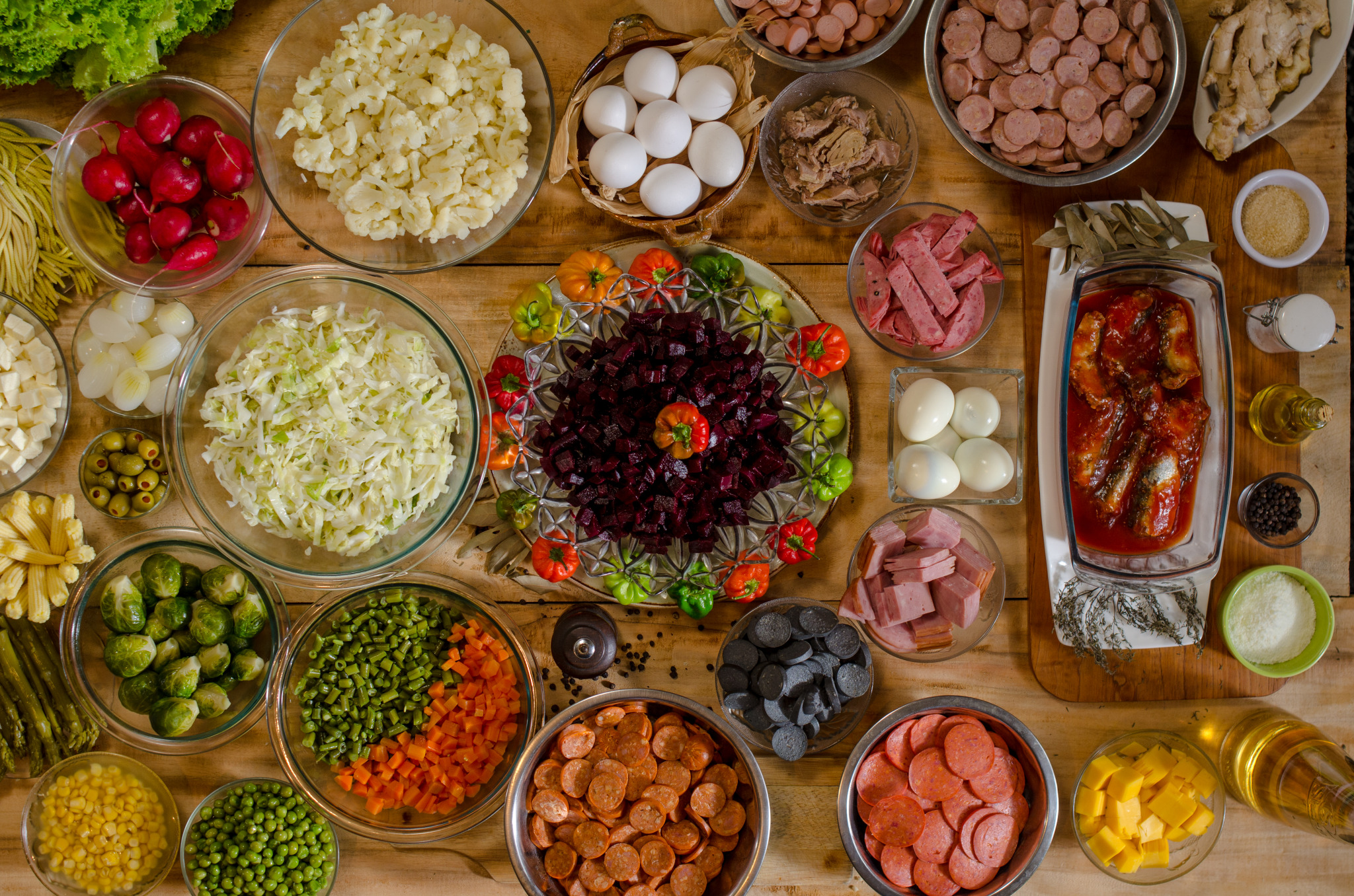 Then, Guatemala was under Spanish rule from 1524 to 1821. Consequently, the ingredients and cooking techniques merged. Nowadays, Guatemalan dishes are a mixture of the two cultures. For example, classics like empanadas and recado are some of the legacies of the colonial era. This delicious fusion is part of everyday life in Guatemalan homes today.
Discovering Traditional Guatemalan Food
Guatemalan cuisine is full of life and flavor. So I decided to compile my all-time favorite recipes to prove it! Traditional Guatemalan food (plus a few must-try street foods) makes Guatemala a unique culinary experience. Thus, to enhance your foodie list, try these Guatemalan dishes that will melt your heart away:
Soups and Stews
Experience a bowlful of Guatemalan culture with every spoonful! From rich and hearty beef broth to savory chicken stews, my list will take your taste buds on a journey through the unique flavors of Guatemala. So get ready to savor the warmth and heart of these recipes and let yourself be captivated by their exquisite flavors!
Guatemala's Tapado seafood soup is a legacy of history. It is an explosion of flavor, a taste of the Caribbean flavor. Besides, its harmonious mixture of luscious seafood cooked in savory coconut broth and plantains will make your mouth water.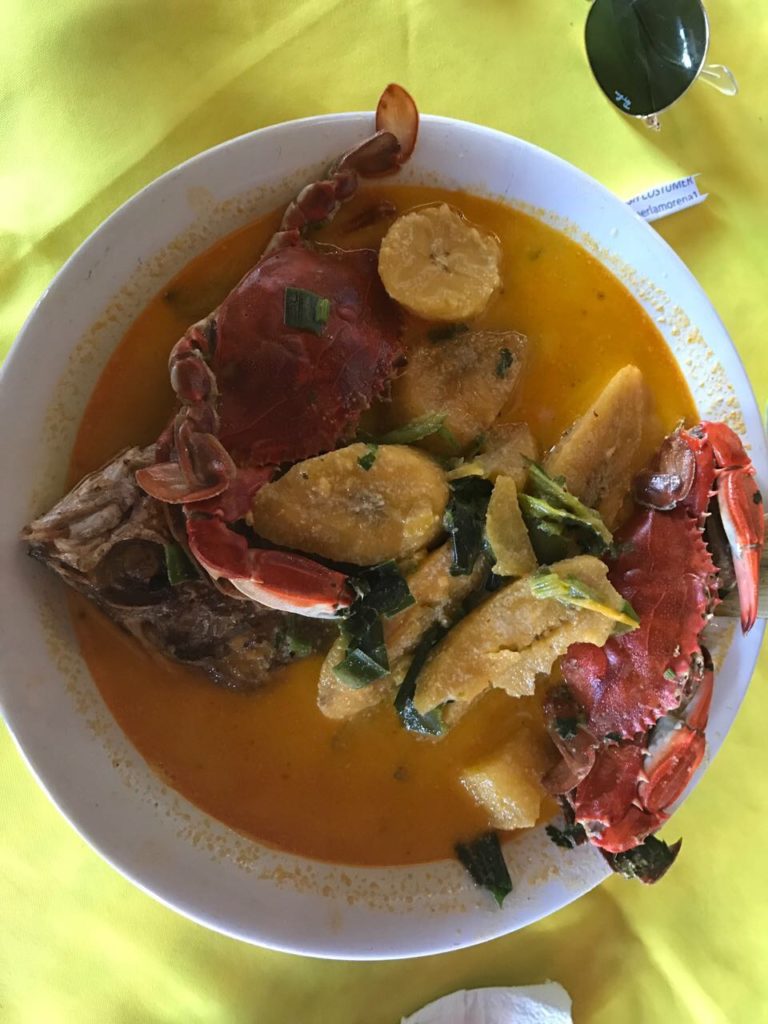 This Guatemalan soup bursts with flavor, featuring juicy turkey, spices, and vegetables. Turkey is the star ingredient in this traditional dish, but the broth gives it its unforgettable taste. The broth is made by blending dried chili peppers, tomatoes, tomatillos, garlic, cilantro, and mint to create a rich, fragrant sauce that balances the tender turkey perfectly.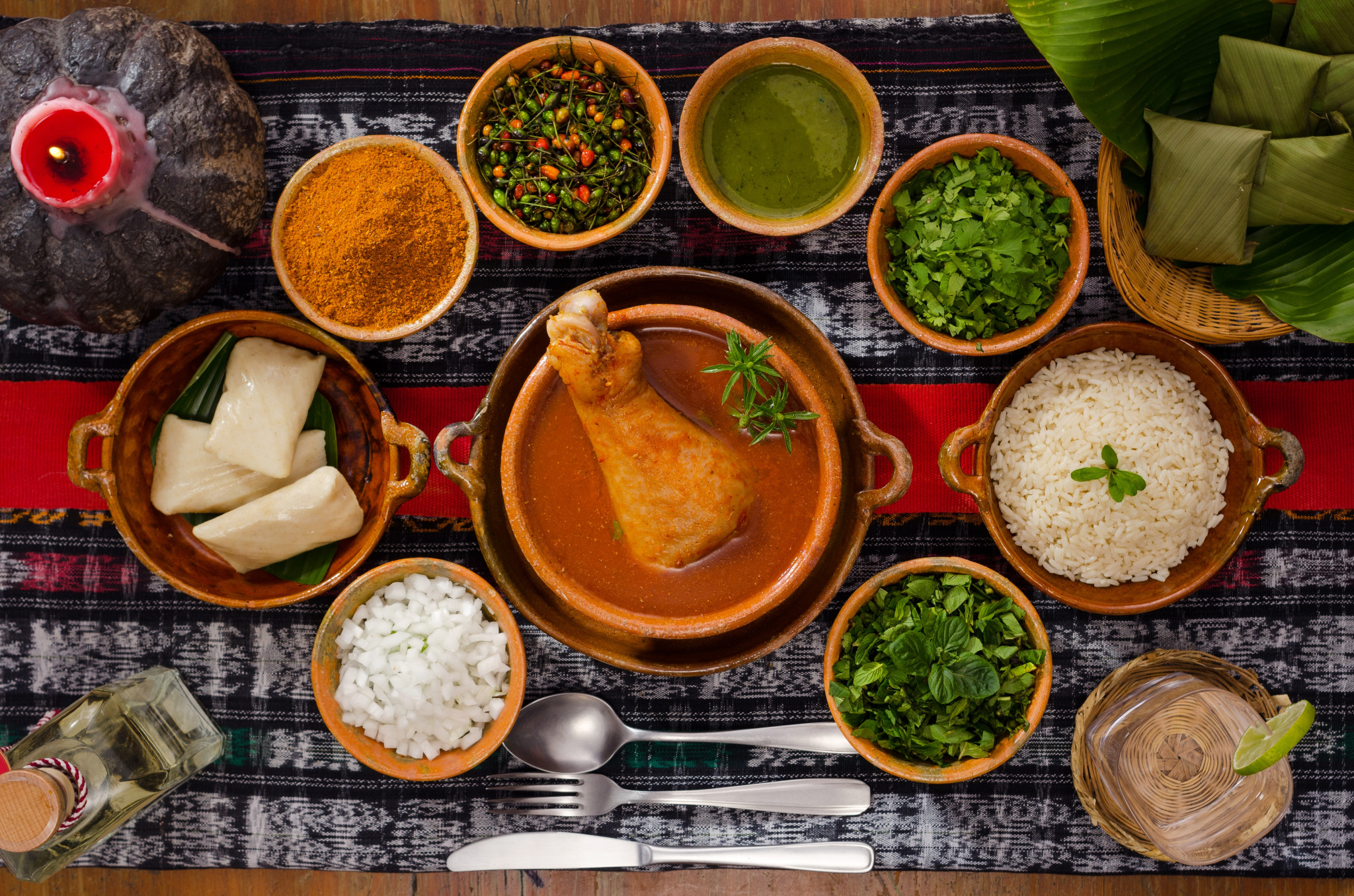 El Cocido de Res is the ultimate Guatemalan comfort food. It is a simple beef stew with corn on the cob, carrots, potatoes, pear squash, and acorn squash. You serve this delicious Caldo over white rice, garnished with avocado and fresh cilantro. And with freshly made tortillas, this beef and vegetable stew tastes like home!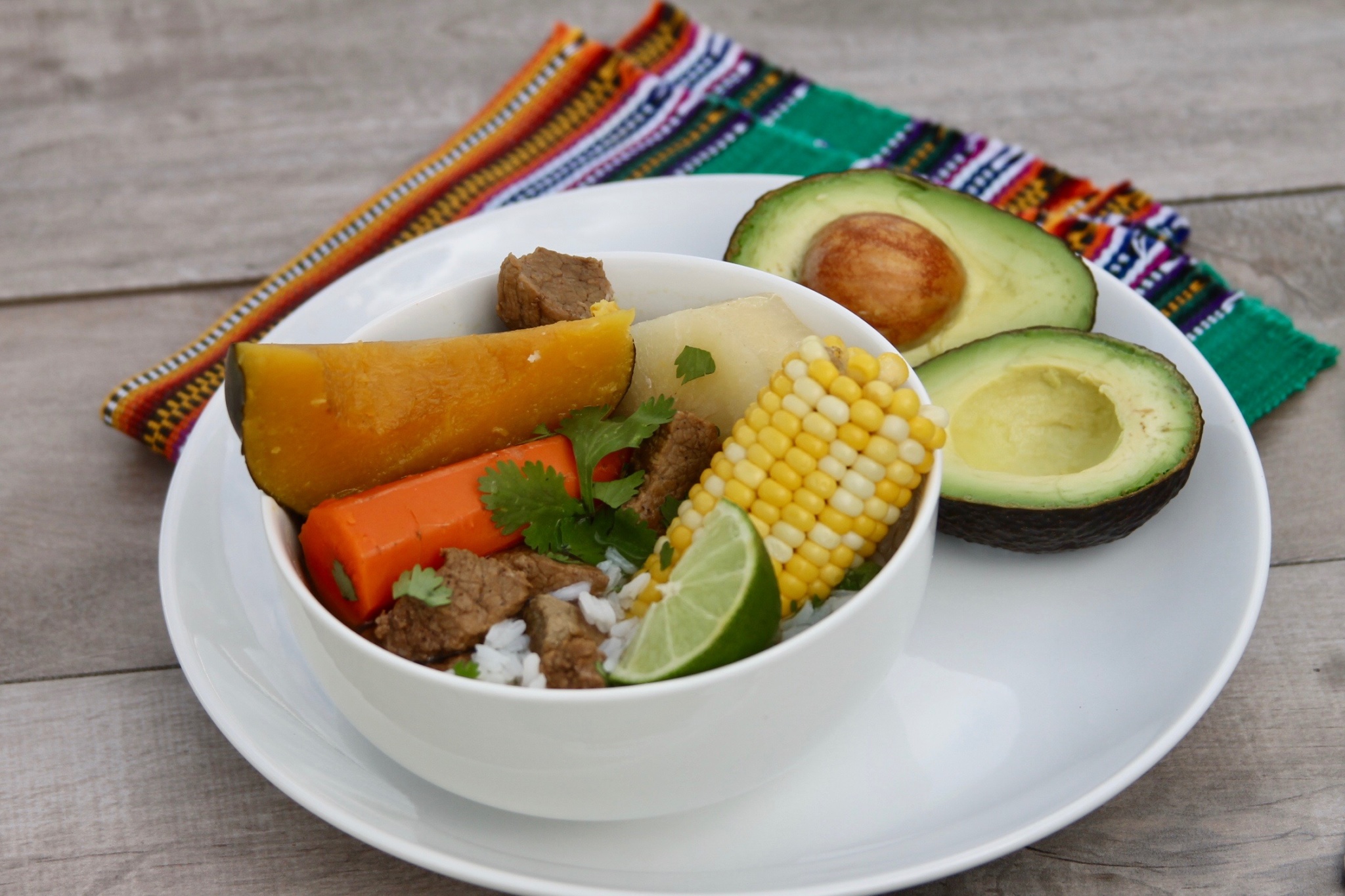 Pepián de pollo, or chicken pepián, is one of the oldest Guatemalan recipes. This chicken stew is rich in flavors and roasted spices. You can make it with chicken, beef, or pork (or a combination of all). You stew the meat in a tomato-based sauce with roasted seeds and peppers. Adding potatoes and carrots, with white rice as a side dish, makes this recipe a complete meal.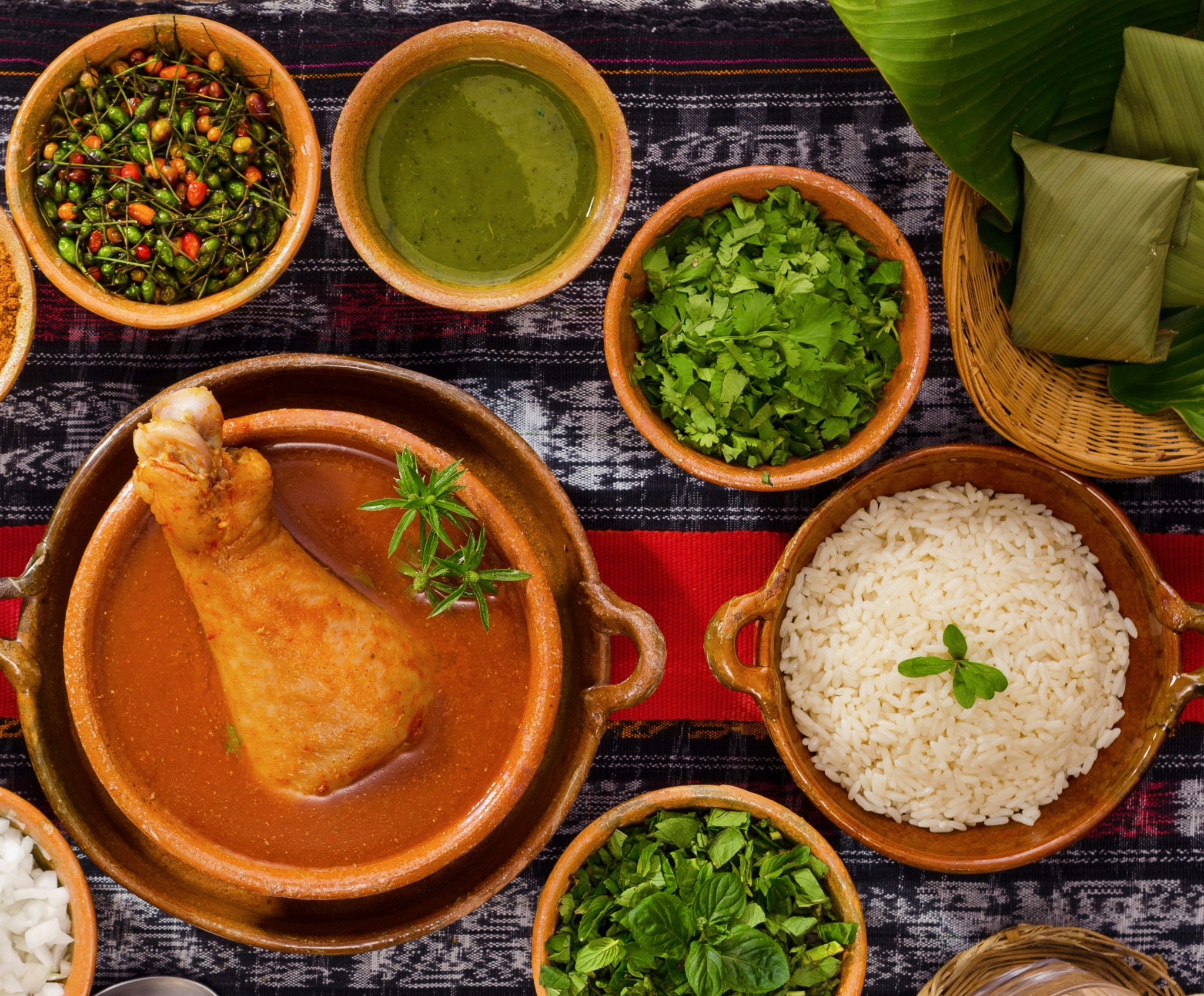 This easy chicken stew is one of the most traditional Guatemalan dishes. Delicious and easy to make, it's the perfect cold-weather comfort food. It consists of chicken simmered in a sauce made with tomatillos and cilantro. Then, you thicken it with toasted sesame seeds, pumpkin seeds, and tortillas.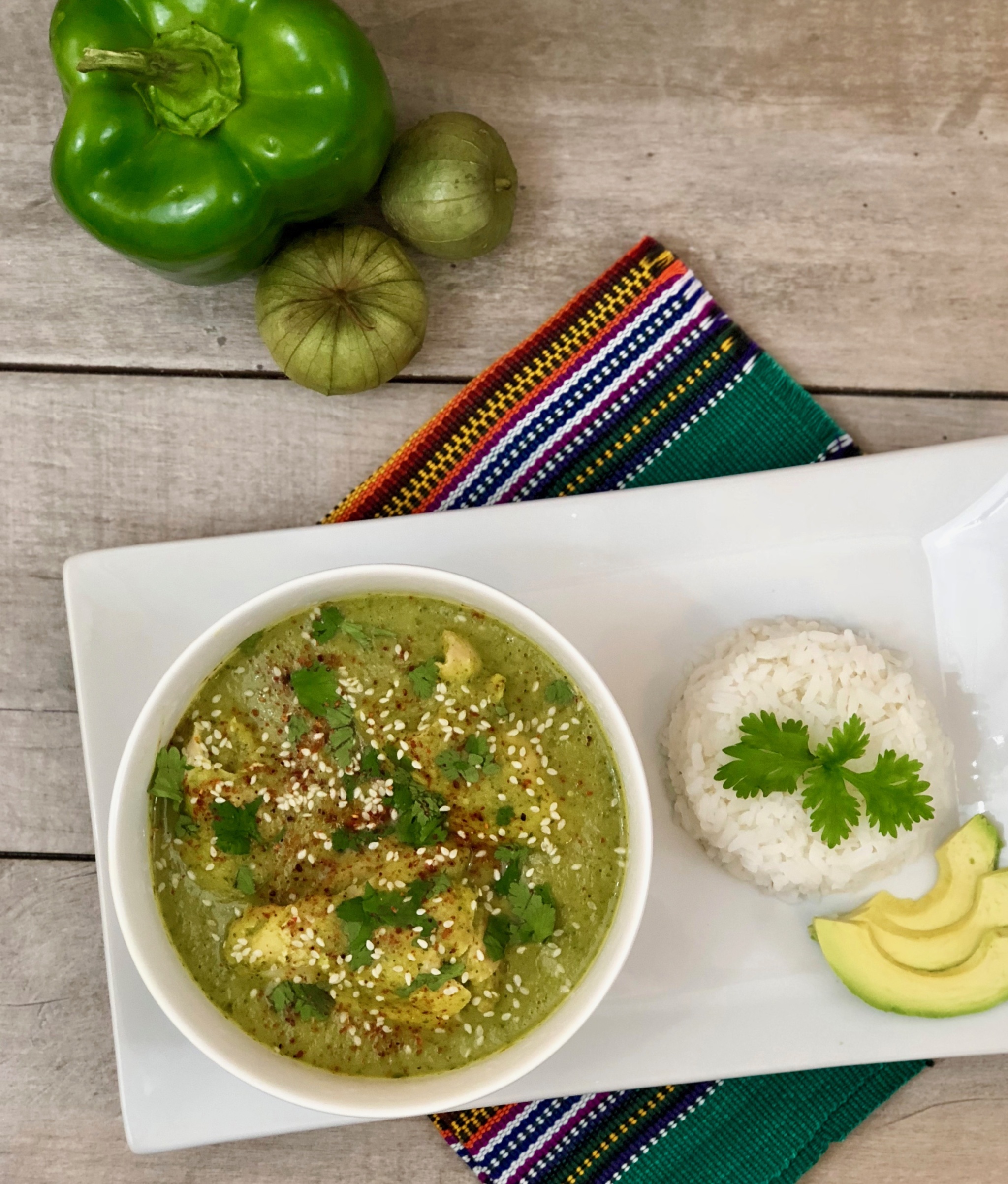 Hilachas is a traditional Guatemalan dish similar to the Mexican Ropa Vieja recipe. It is a flavorful, shredded beef stew simmered in recado sauce. The brisket shredded into fine strips gives this Guatemalan dish its raggedy consistency. Nevertheless, it is one of the most delicious Guatemalan foods you'll ever taste!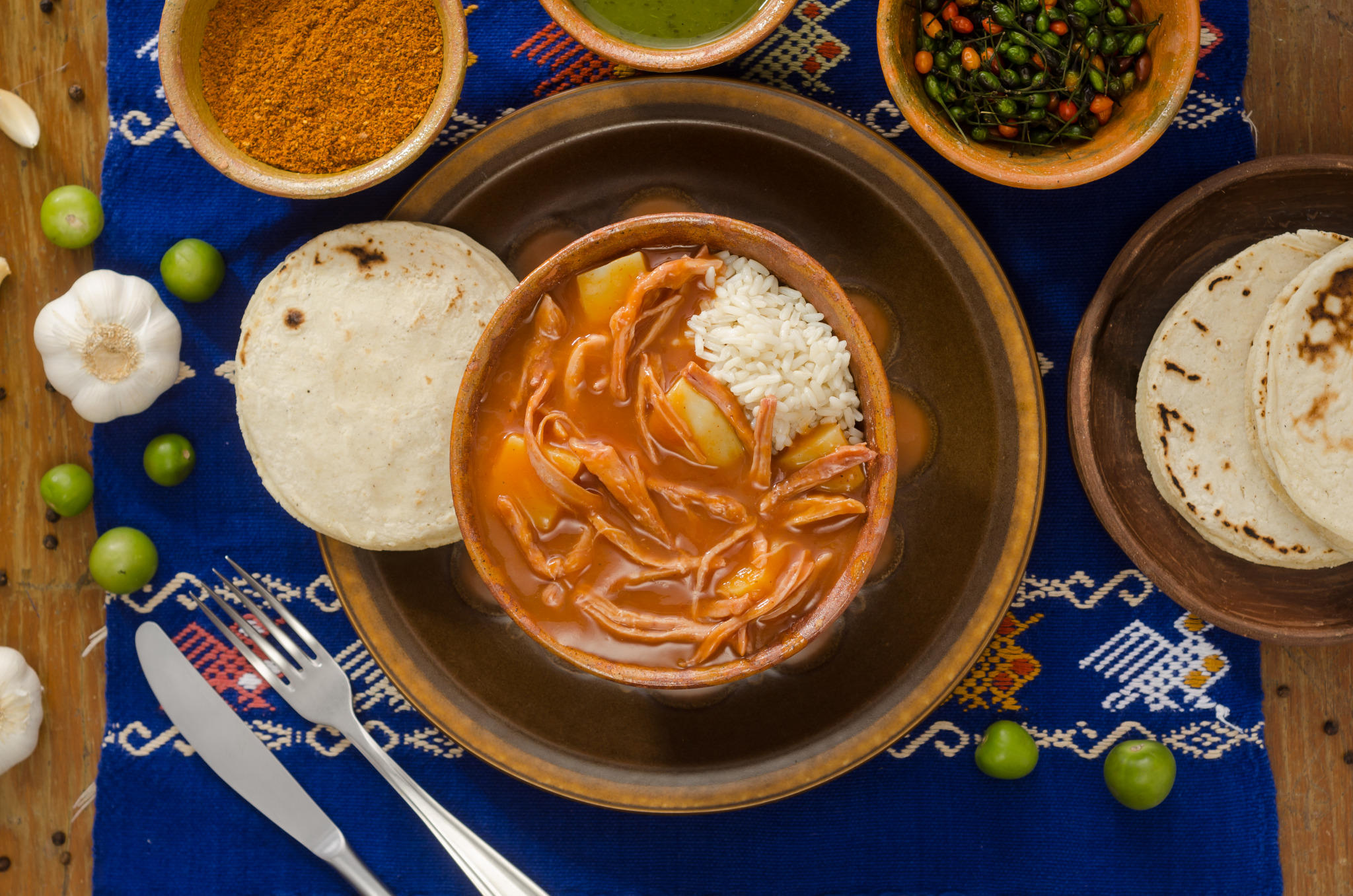 Subanik is a beloved traditional Guatemalan stew renowned for its hearty, flavorful taste. It is made with three different types of meat simmered in a spicy-sweet tomato stew and chilies. Then, the casserole is seasoned with onions, garlic, and herbs and thickened with corn flour or masa. Traditionally, Subanik is wrapped in a mashan leaf nest, tied with a Cibaque rope, and steamed to perfection.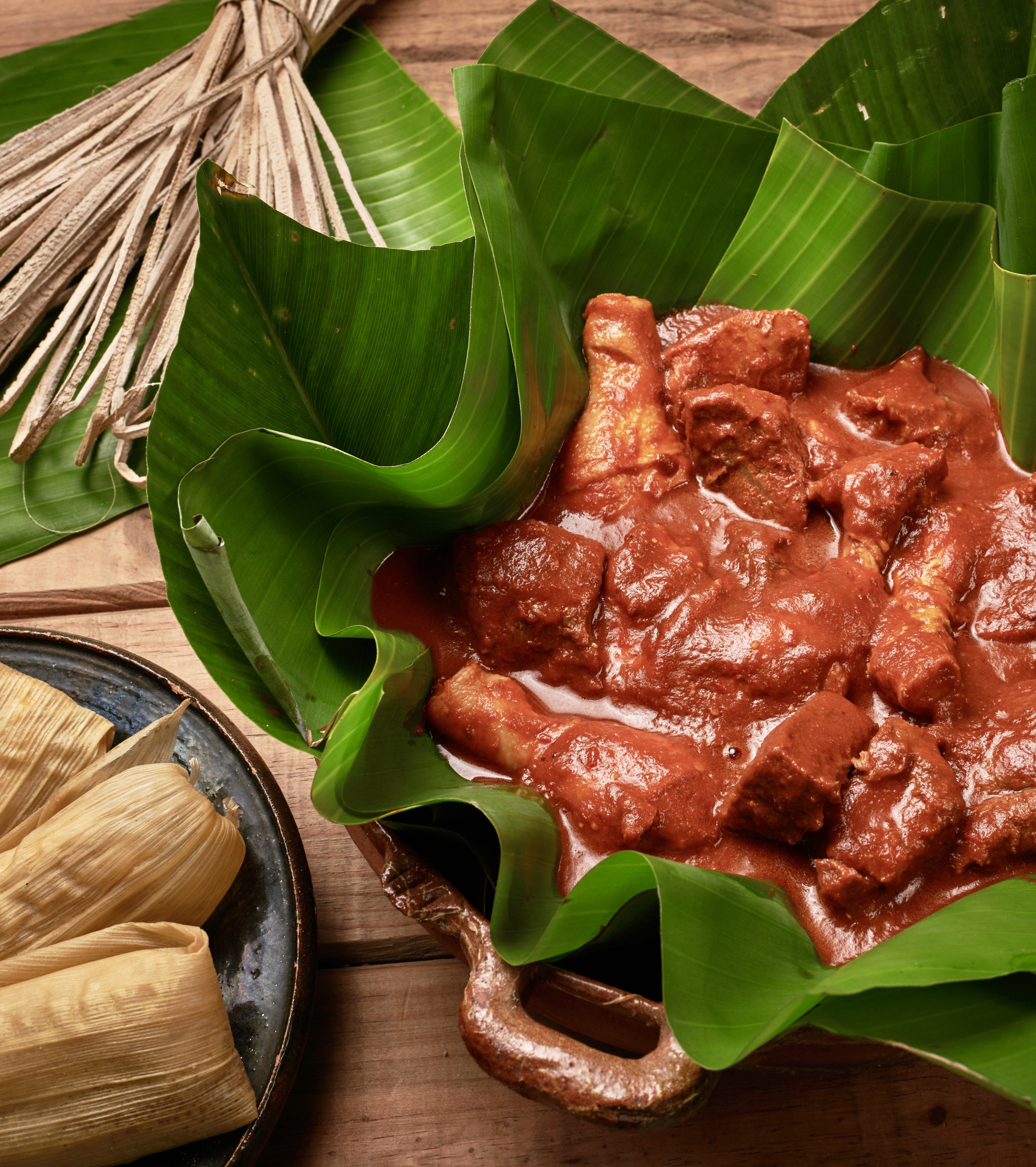 Appetizers, Salads, and Snacks
Discover the vibrant and colorful flavors of Guatemalan cuisine with every bite! My handpicked collection of appetizers, salads, and snacks will take your taste buds on a journey through the rich culinary traditions of Guatemala. From zesty Ceviche to crispy Tostadas, get ready to experience the perfect blend of textures and flavors in every dish.
If you're looking for a delicious and easy fish recipe, I recommend starting with ceviche. Marinated in lime juice and seasonings, it's a Guatemalan recipe that requires no cooking. It is a seafood dish similar to a shrimp cocktail. Ketchup, a dash of Worcestershire sauce, and fresh veggies create a tasty appetizer, perfect for a hot day.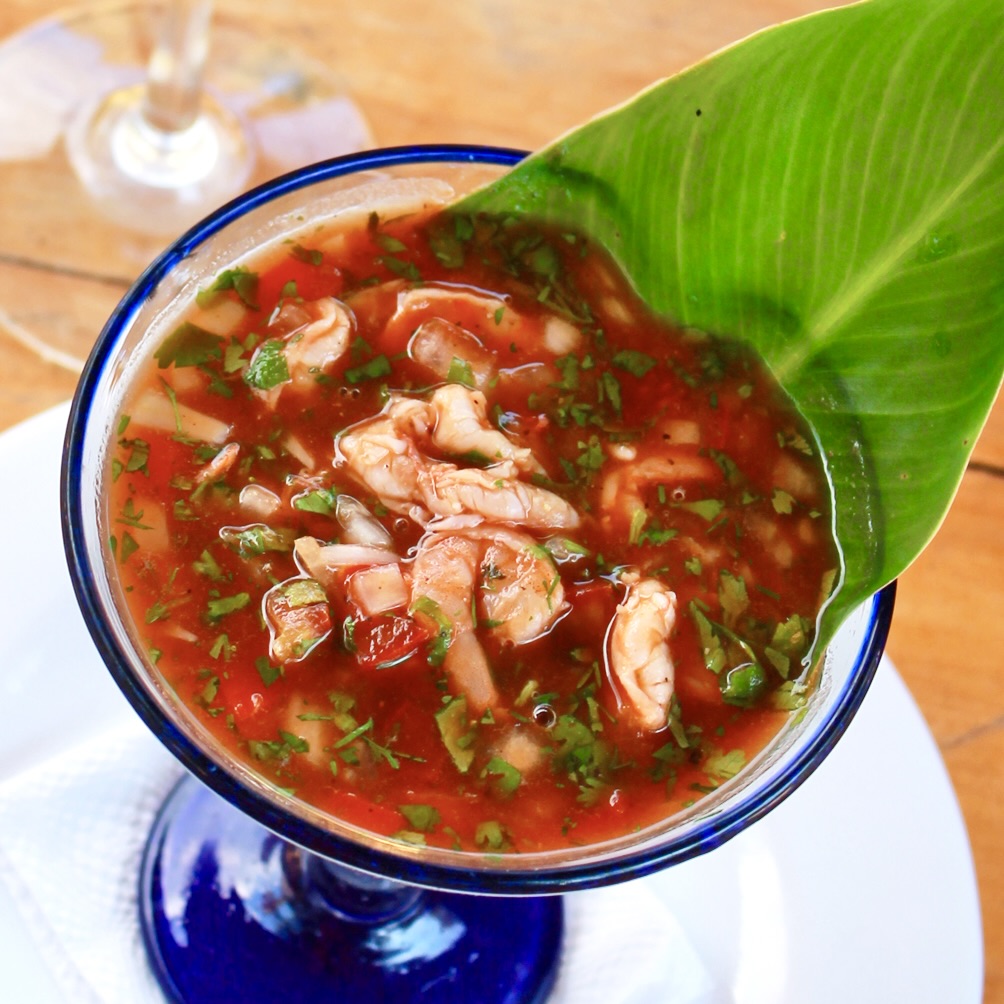 The mother of all salads, Fiambre is a dish prepared once a year for the Day of the Dead. It is a traditional Guatemalan cold salad with veggies, cold cuts, cheeses, and a delicious caldillo. There are various kinds of fiambre: white, red, and divorciado or divorced (where you serve the ingredients separately, and each person picks what they want).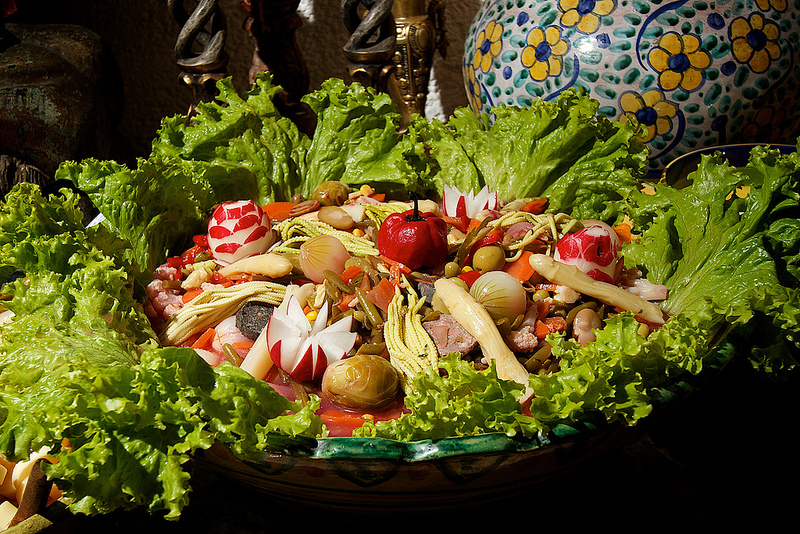 Families visit the cemetery on November 1st for the Day of the Dead (called All Saints Day in Guatemala). They bring flowers, incense, and fiambre to their dead. Nowadays, you share this delicious dish at home in a more private celebration. Each family has its recipe, passed on from generation to generation. It is a traditional Guatemalan dish you must try at least once in a lifetime!
Guatemalan enchiladas or jardineras are traditional Guatemalan dish that is easy to make. They are simply delicious, with flavorful ground beef and veggies piled high onto a toasted corn tortilla. Incredible flavors and textures make this a must-try dish, from the crunchiness of the tortilla to the tangy taste of the beet salad!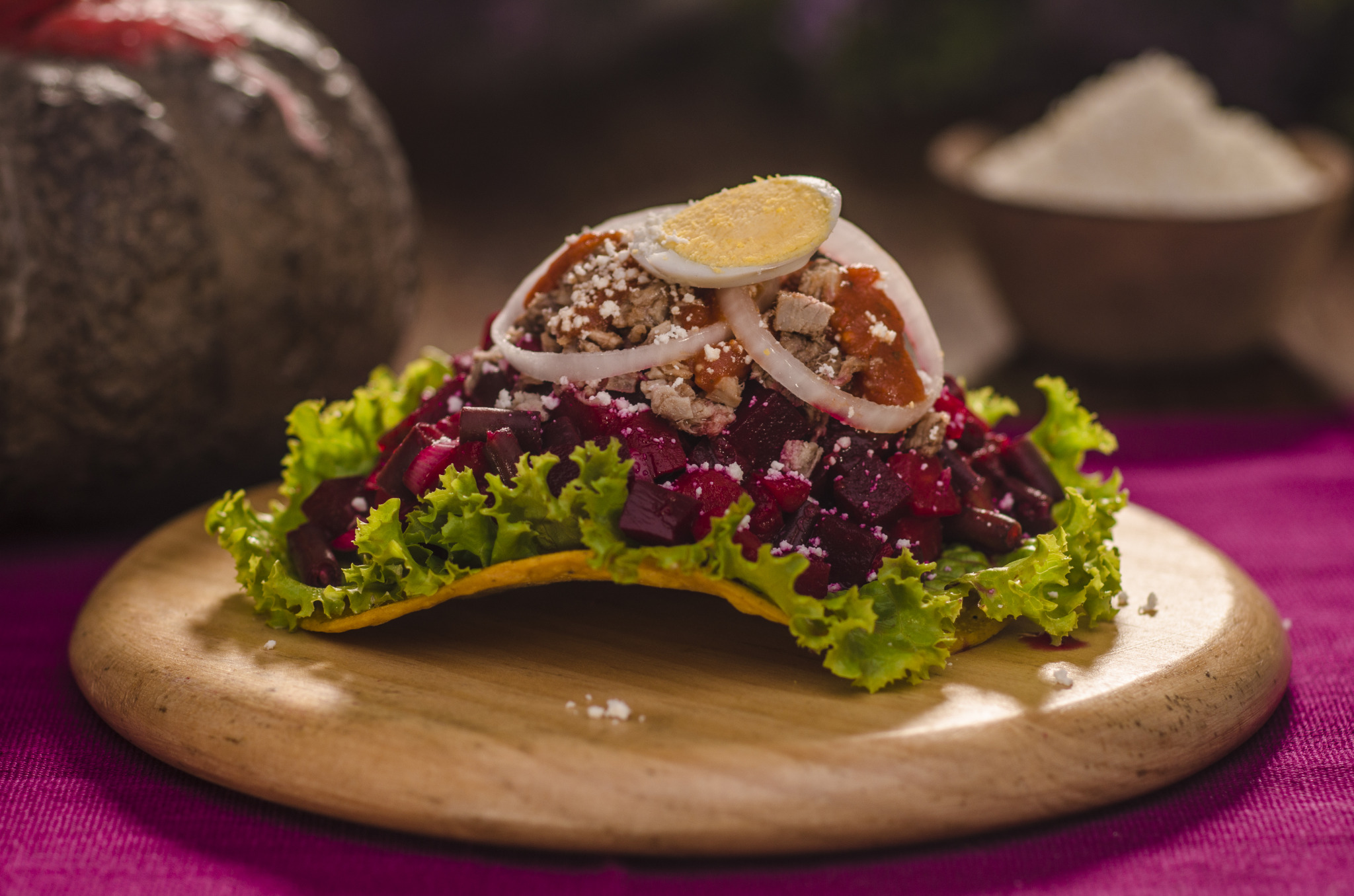 Tostadas are deep-fried or oven-toasted corn tortillas with different toppings. It creates a delicious concoction of flavors! You typically spread recado salsa, refried black beans, or guacamole. Then, top them off with crumbled cheese, sliced onions, and fresh cilantro. Finally, this crunchy dish is ready, the perfect finger food!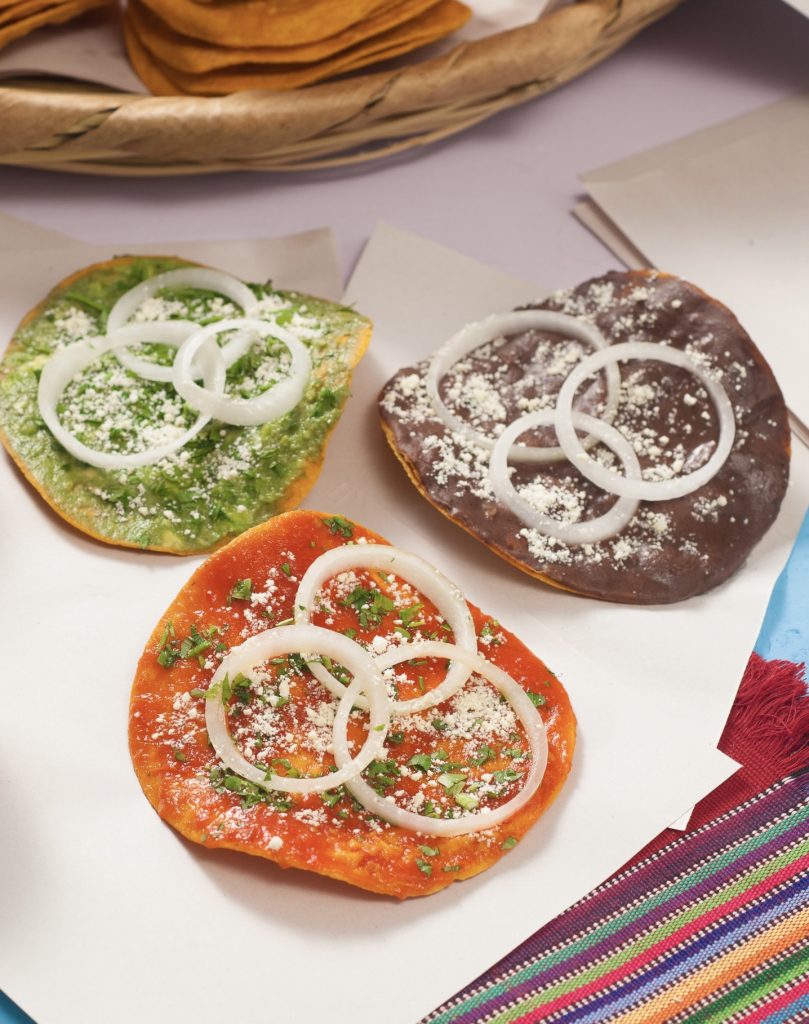 Salpicón de Res (o salpicon de Carne) is a shredded beef salad loaded with citrusy flavors. It is full of fresh vegetables and a delicious marinade! It is so versatile you can serve it over crispy tostadas as a tasty appetizer. Or better yet, eat it as a stand-alone main dish with a side of rice!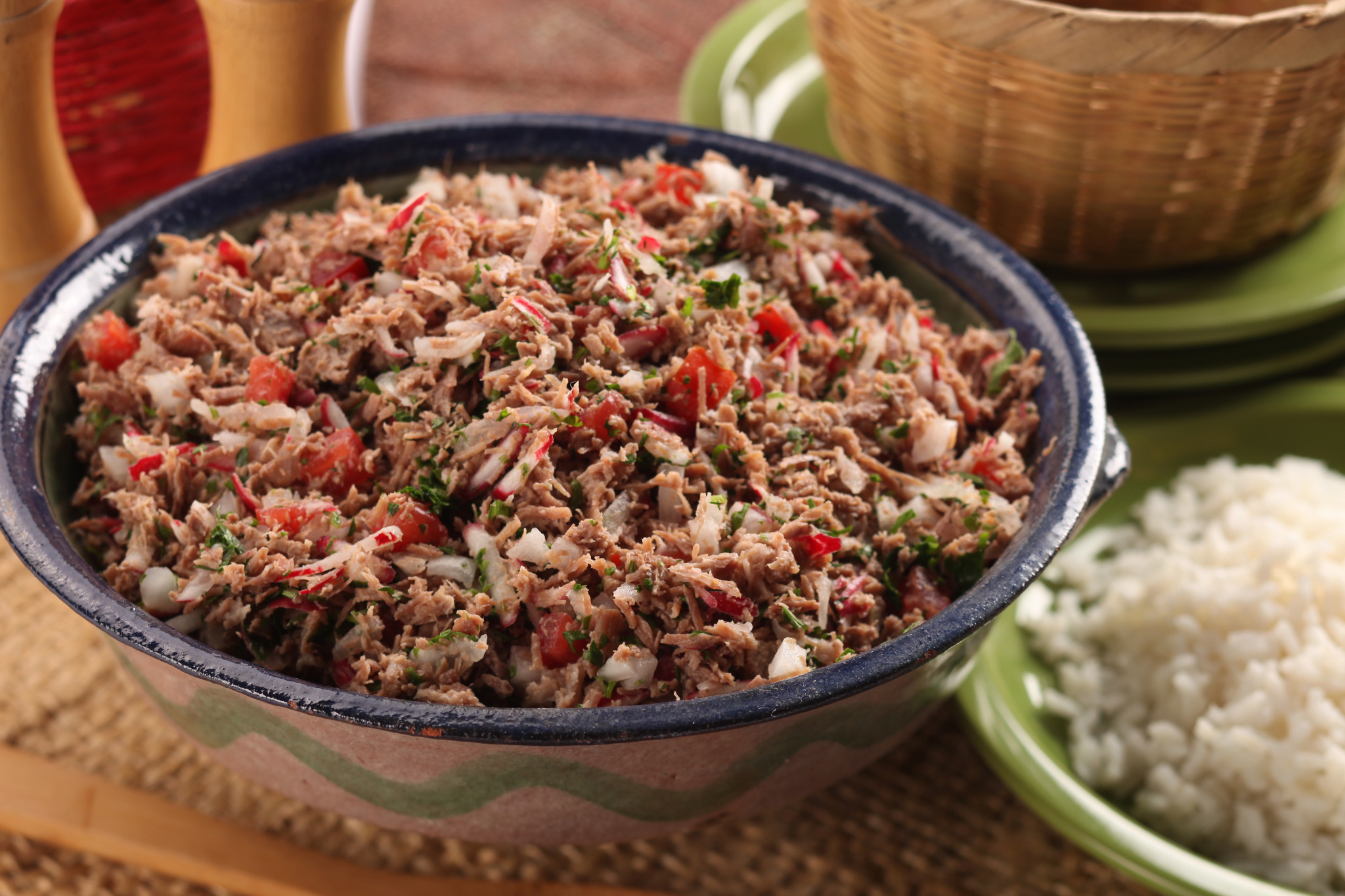 Chilaquilas are like a tortilla or güisquil (pear squash) grilled cheese. This Guatemalan staple dish is simply a corn tortilla filled with queso fresco. Then, soak it in battered egg, fry, and serve with a recado sauce. They are perfect as a snack!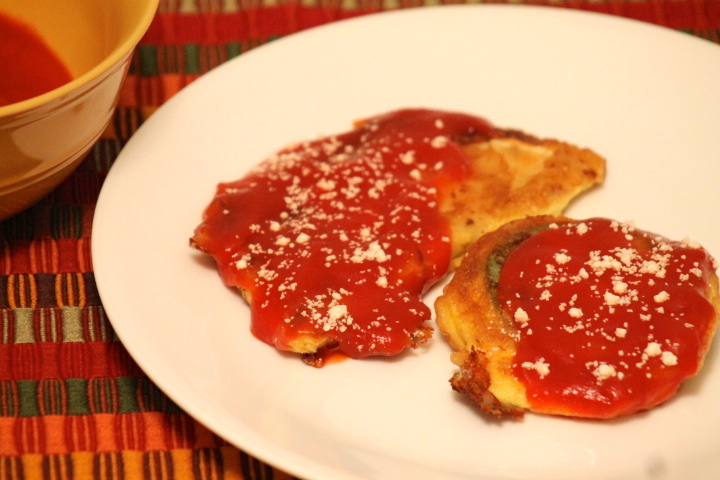 Simple yet delicious, these Tamales de Chipilin are a traditional Guatemalan food you must try! A smaller variation of the larger Guatemalan tamales made from corn dough and chipilin leaves. Chipilín has a distinctly earthy flavor that, when cooked, turns mild and pleasant. Drizzle them with a bit of recado and Mexican crema, with guacamole on the side; Yummy!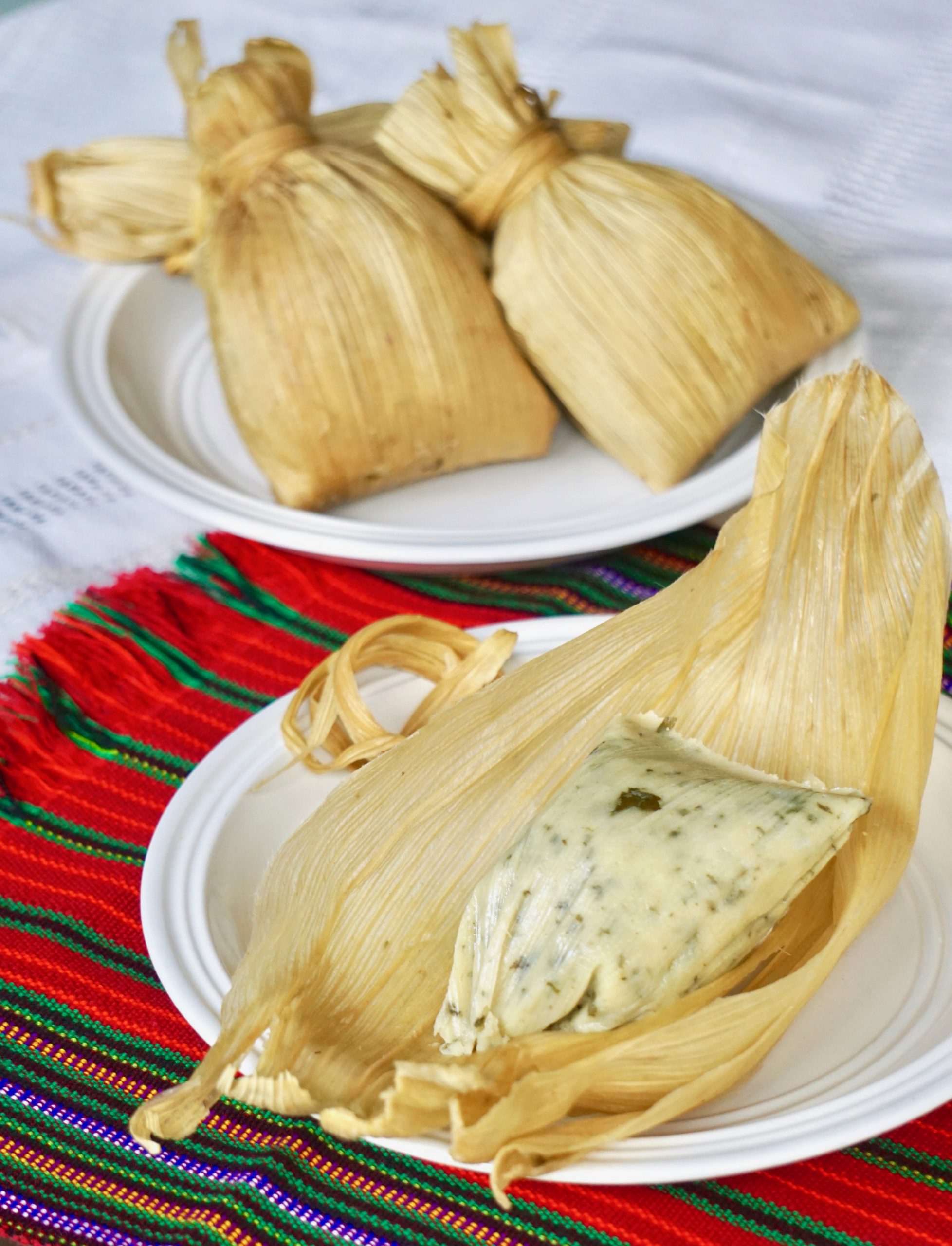 Shuco is a popular Guatemalan street food sold on carts and at fairs. It is a Guatemalan-inspired hot dog with delicious toppings. It usually has guacamole, repollo (sauerkraut-style cabbage), and meats (sausages and chorizo are the most common). Add hot sauce, chimichurri sauce, or anything you like. And if you ever visit Guatemala, look for a Shuco cart on the street and try one!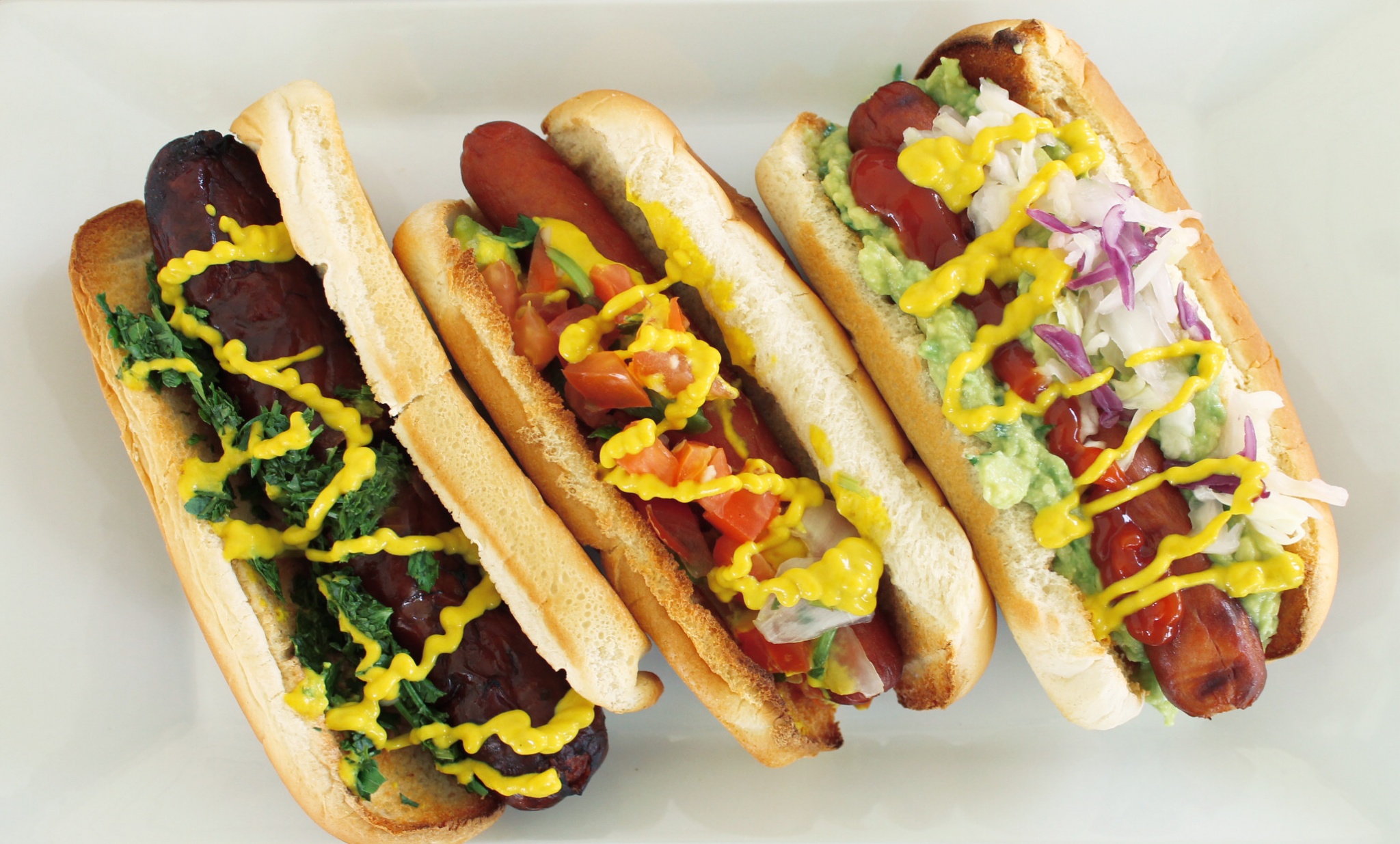 Mains & More
Get ready to embark on a mouthwatering journey through the heart of Guatemalan cuisine with a handpicked selection of main dishes! From the iconic tamales wrapped in banana leaves to the spicy chiles rellenos stuffed with meat and cheese, my list will transport you to Guatemala's bustling markets and vibrant kitchens.
Tamales colorados (red) is considered by many to be Guatemala's national dish. The authentic tamal colorado is a savory tamale made of corn dough and meat. Then wrap them in large banana leaves and steam them to perfection!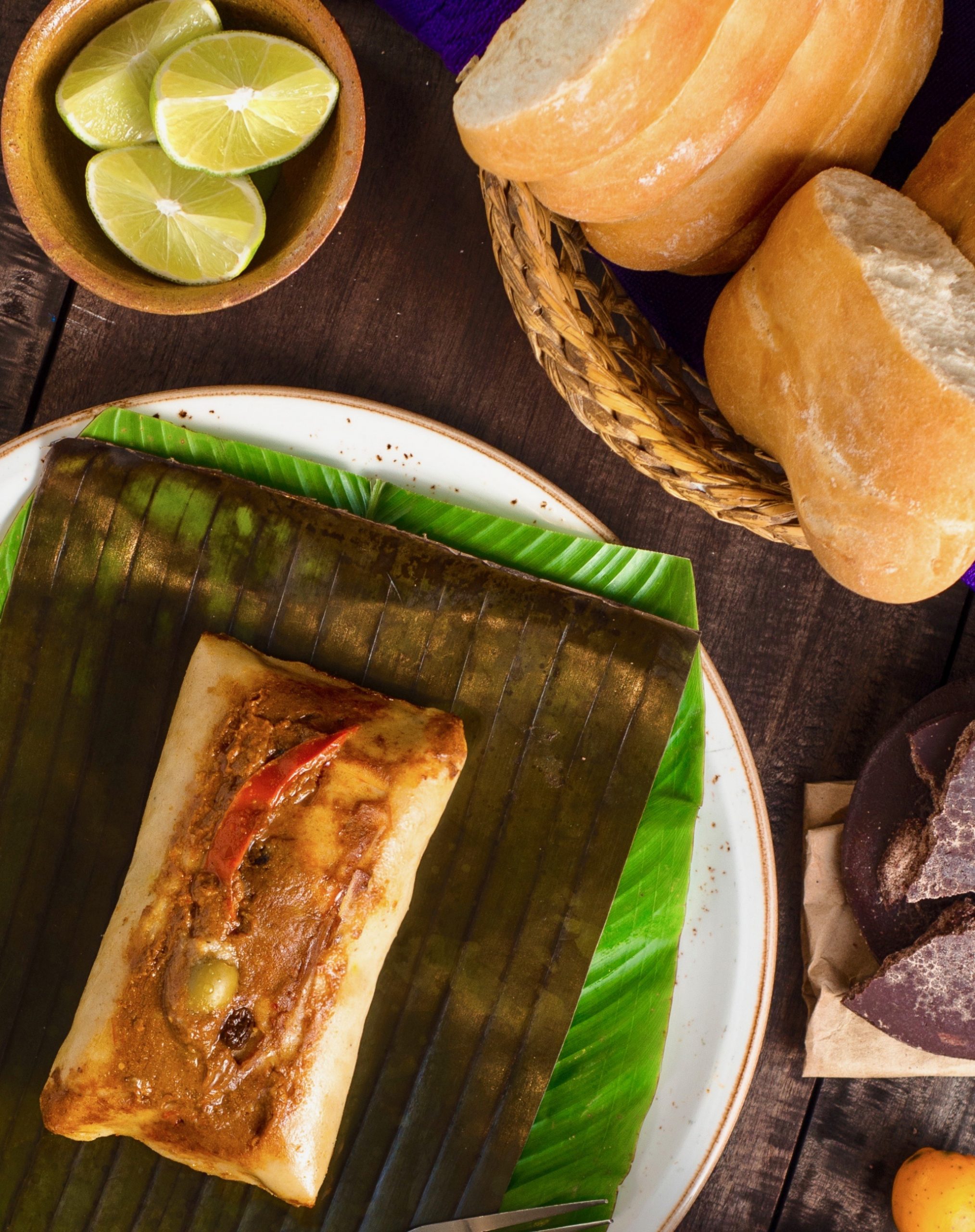 The "masa" dough comes from dried corn, ground into fine flour, and mixed with water. The filling is chicken or pork, drizzled with savory recado sauce. You typically serve this banana leaf tamale at midnight during Christmas Eve dinners and other Guatemalan festivities like Independence Day.
Along with the legendary tamales colorado, chuchitos are among the most famous Guatemalan tamales. They are small tamales filled with pork or chicken and a tomato-based recado. Serve them with refried black beans and the classic Guatemalan "Pan Frances," and enjoy!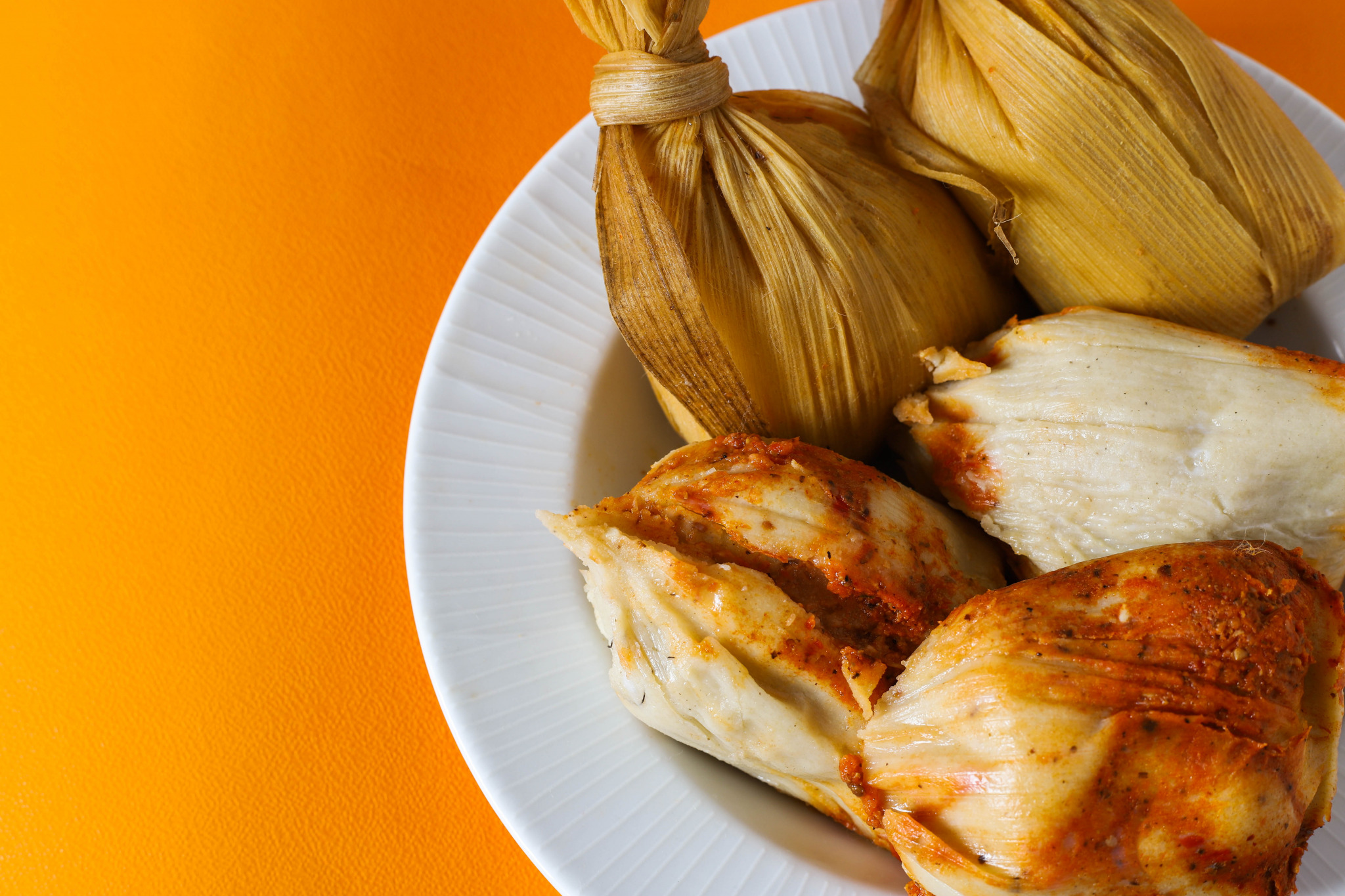 Hen in sweet Pepian sauce is a delicious and traditional dish from Guatemala that combines tender chicken with a flavorful and aromatic sauce made from roasted sesame seeds, pumpkin seeds, and chili peppers. Complete with a delicious chocolate sauce, this dish is the perfect balance of sweet and savory.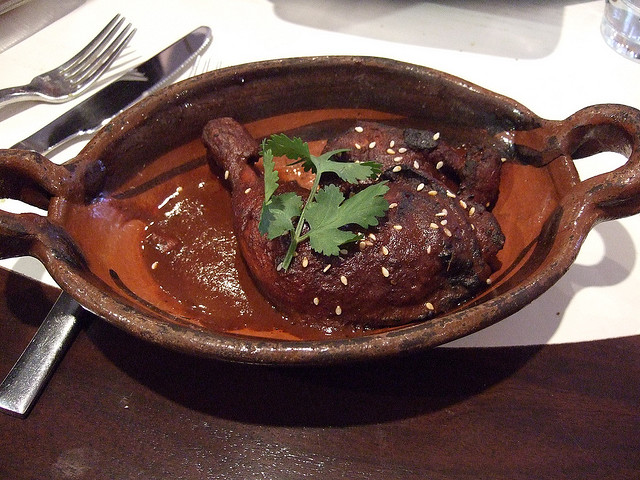 They are a traditional Guatemalan dish similar to tamales colorados. However, Paches are potato-based dough mixed with bread crumbs for consistency. You usually stuff them with meat and recado sauce, then steam them in banana leaves.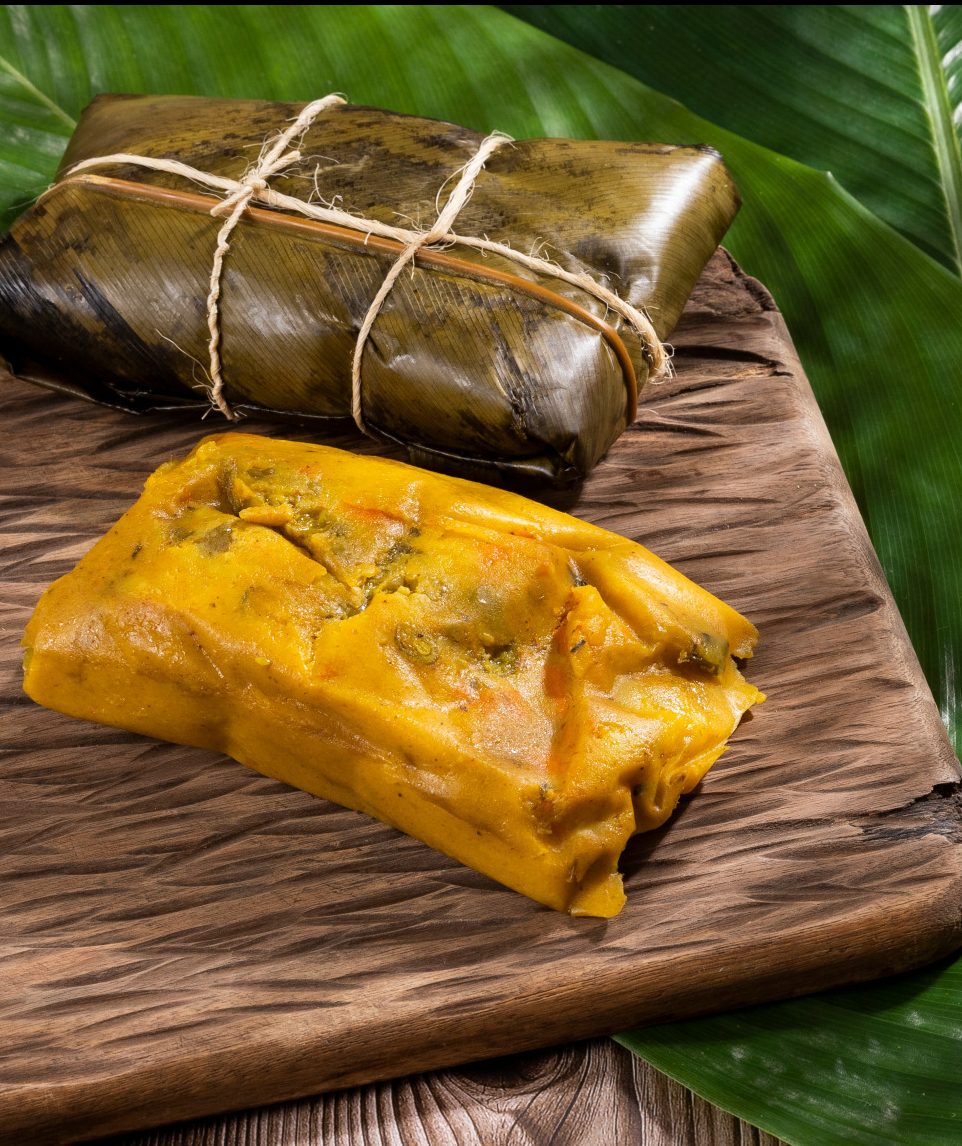 If you visit Guatemala, you will hear about the famous "Jueves de Paches" (Pache Thursdays). It is a popular tradition, a Guatemalan version of "Taco Tuesdays." But of course, once you try these delicious tamales, you'll probably end up craving them on Saturdays and Sundays, too!
A sure crowd-pleaser, this traditional Guatemalan dish is fun to make and delicious to eat! It is made with roasted sweet peppers and stuffed with beef and veggies. The peppers are then dipped in beaten egg whites, pan-fried, and topped with a homemade recado sauce. Guatemalans like to eat them inside a tortilla, ending the need for cutlery; Heavenly!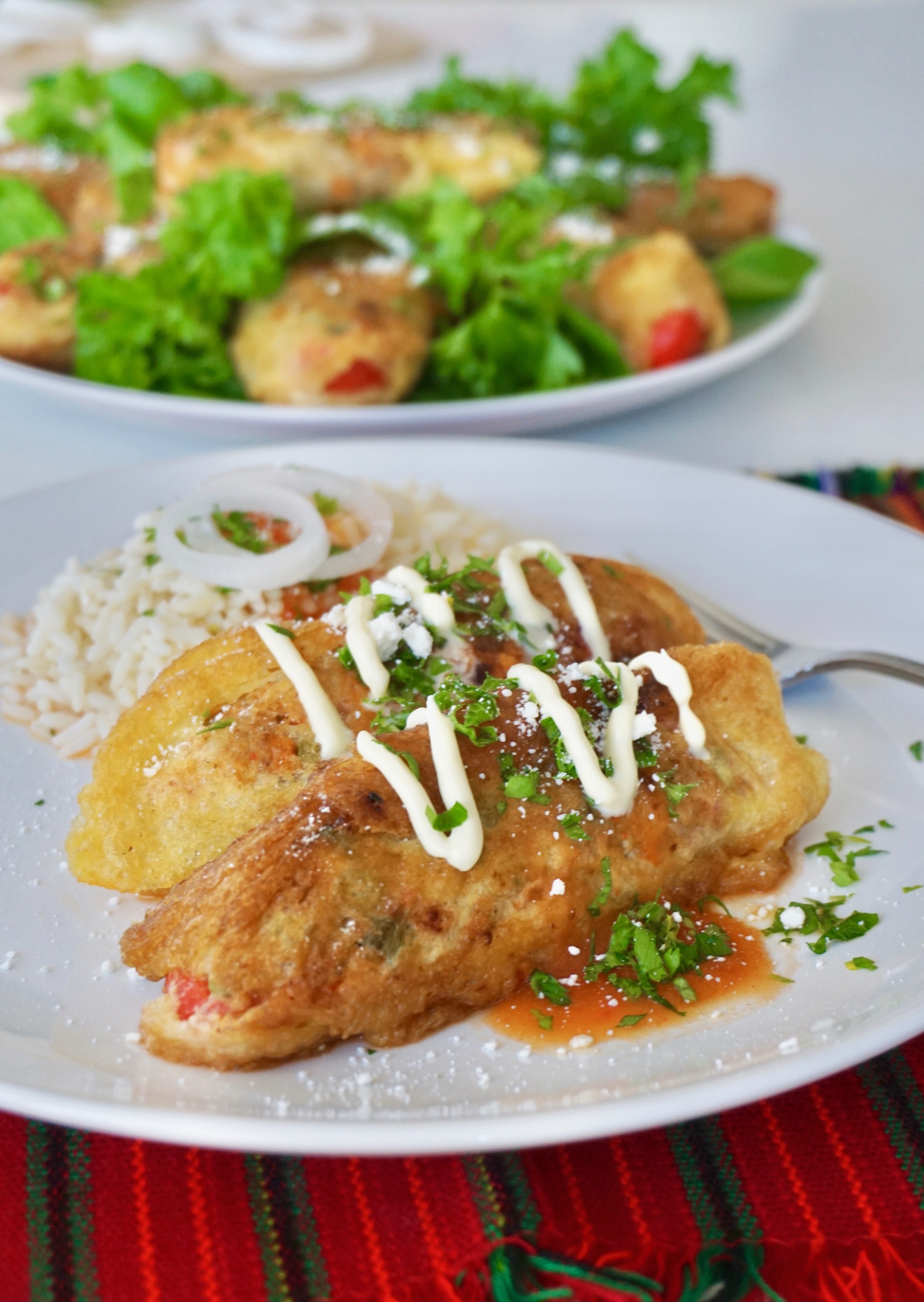 Bacalao is a must-have on Guatemalan tables during Lent and Holy Week. With its rich history, this savory dish made with tender cod fish and a delicious tomato sauce has become a staple for many. Whether you're a seafood lover or just looking for a hearty meal, Bacalao is the perfect addition to your dining experience.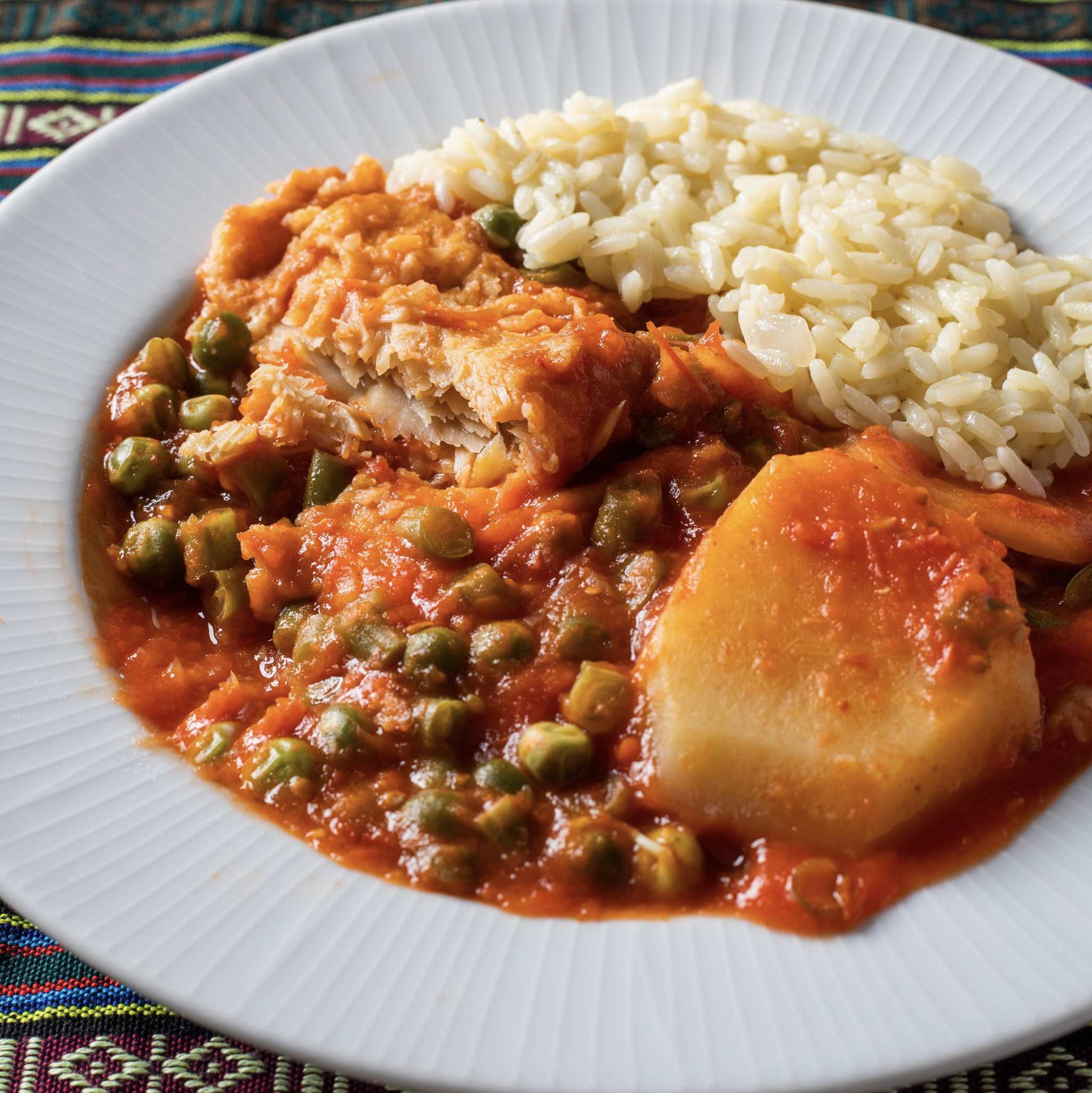 Delicious Desserts
Save room for dessert! Indulge in these sweet treats that will take you through tantalizing Guatemalan desserts. From warm and comforting Buñuelos to irresistible canillitas de leche and so much more, this list is guaranteed to put a smile on your face and satisfy your sweet cravings!
Buñuelos dulces are the quintessential Guatemalan comfort food. They are a traditional Guatemalan dessert served numerous times: from Christmas to baptisms and birthdays. They are balls of fried wheat-based dough, crisp on the outside and soft on the inside. Next, the dough is flavored with anise seeds and fried in hot oil, akin to doughnuts. And finally, soak the buñuelos in a golden syrup made from brown sugar and anise.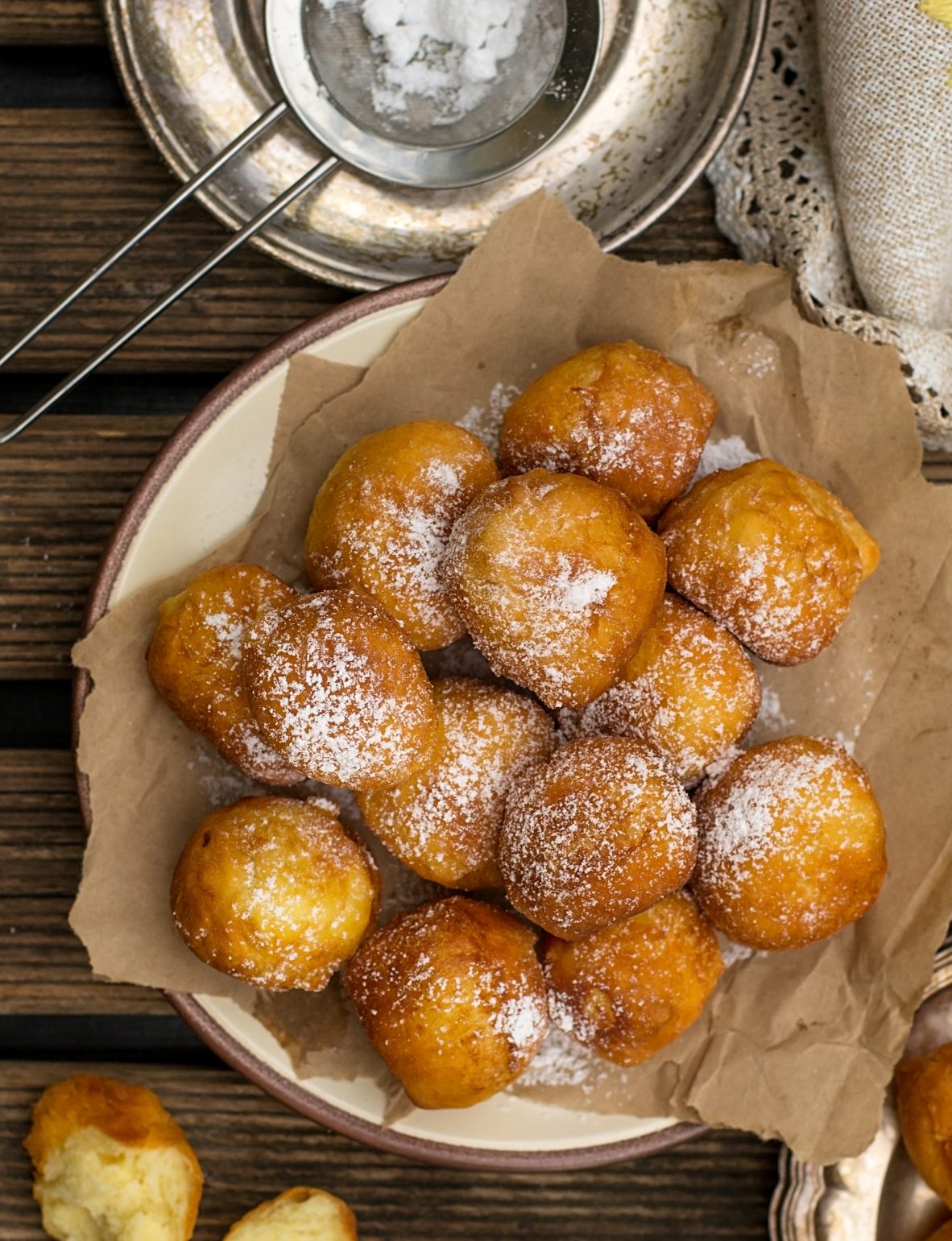 If you have never tried plantain rellenitos, you might think it is a strange combination: mashed plantains stuffed with black beans. They are a dessert/side-dish combo rolled in sugar and fried till golden. You'll be surprised at how amazing it is! They're also popular street food you can eat with your fingers… and it is perfectly fine to lick them afterward!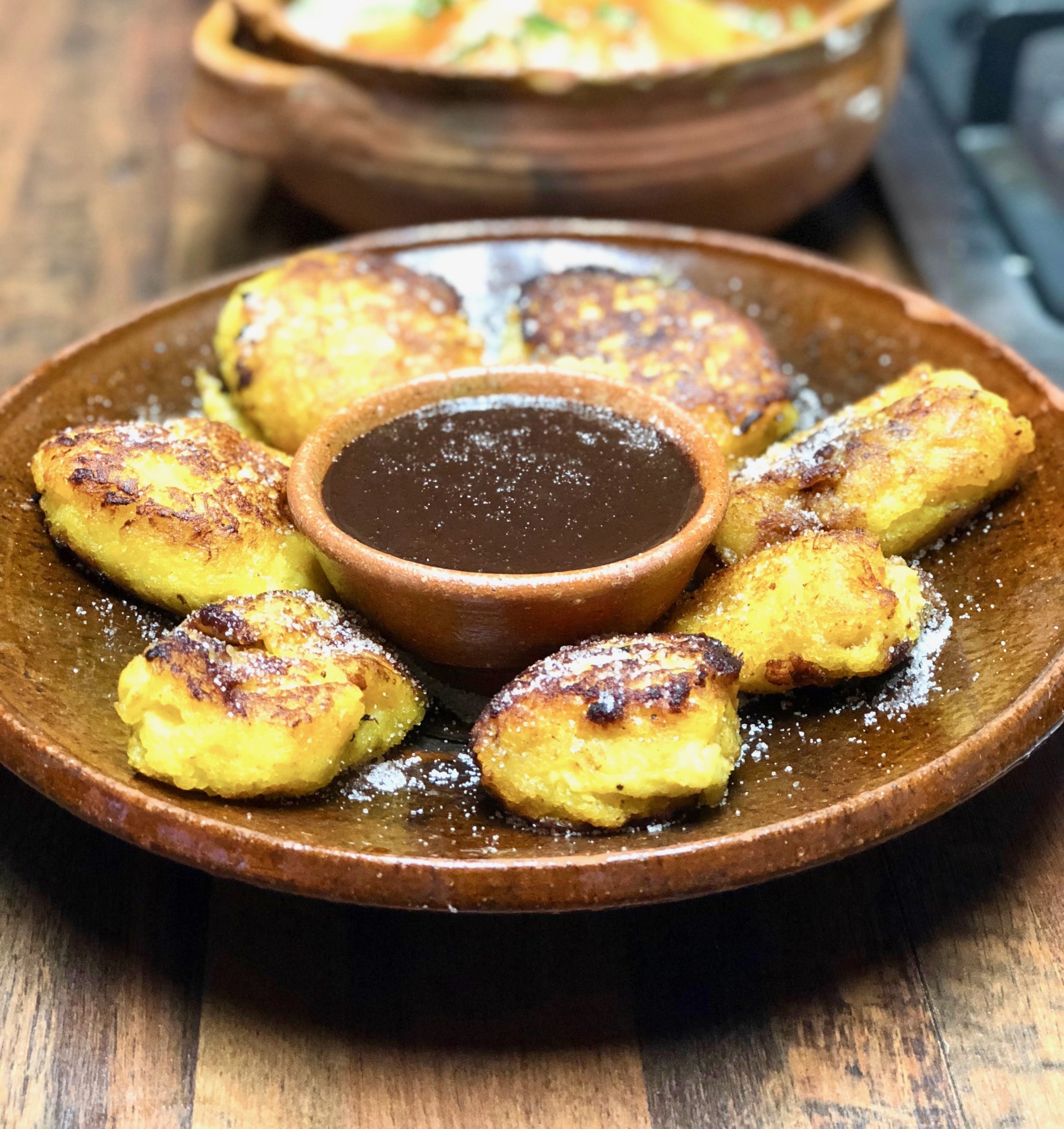 The classic canillitas de leche is a traditional Guatemalan candy with milk and sugar. Slightly harder on the outside, they are smooth and soft on the inside. Their sweet flavor will leave your taste buds wanting more! They are artisan candies made from scratch using simple ingredients. When you pop them in your mouth, they melt like magic!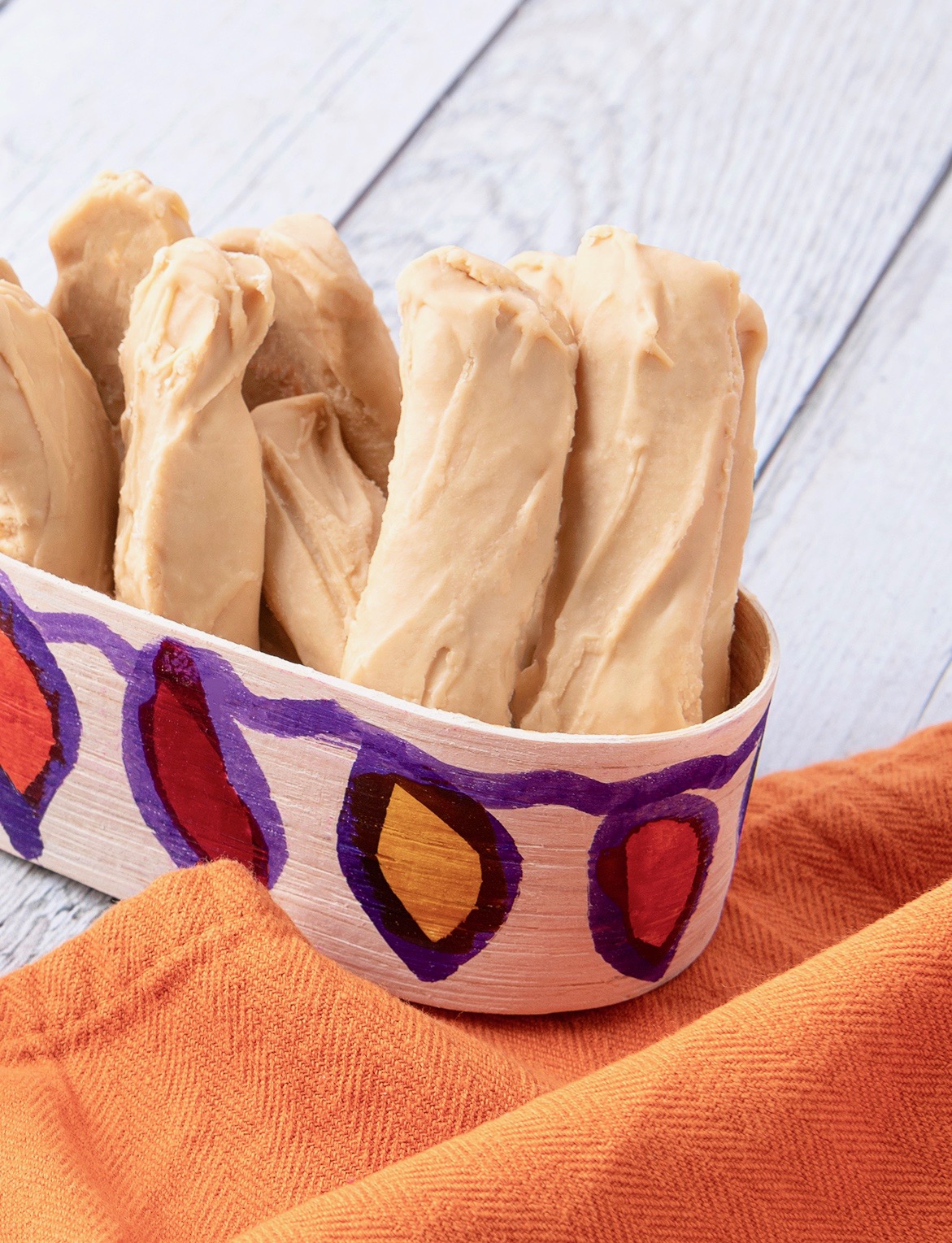 This delicious Guatemalan tamal is a meatless variation of classic tamales with a unique taste and shape. Families usually prepare this Guatemalan dessert solely for special occasions. This sweet tamal is a traditional Guatemalan dessert native to the department of Guatemala. It differs from others by its red coloring and distinctive sweet taste.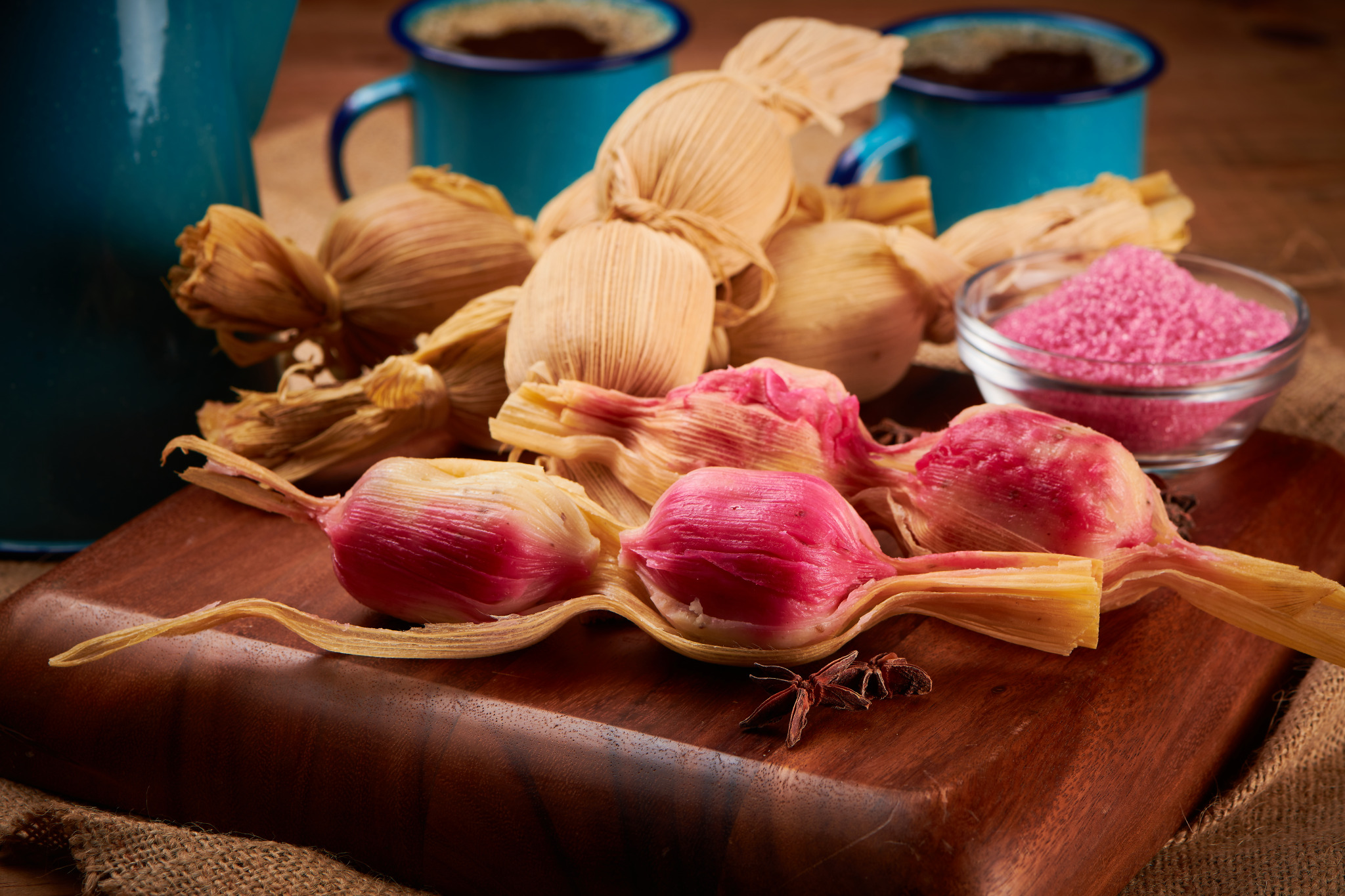 Indulge in the rich flavors of the mouthwatering Platano en Mole dessert! This traditional treat combines the sweetness of ripe plantains with the depth and complexity of savory mole sauce, creating a symphony of flavors that will leave you craving for more.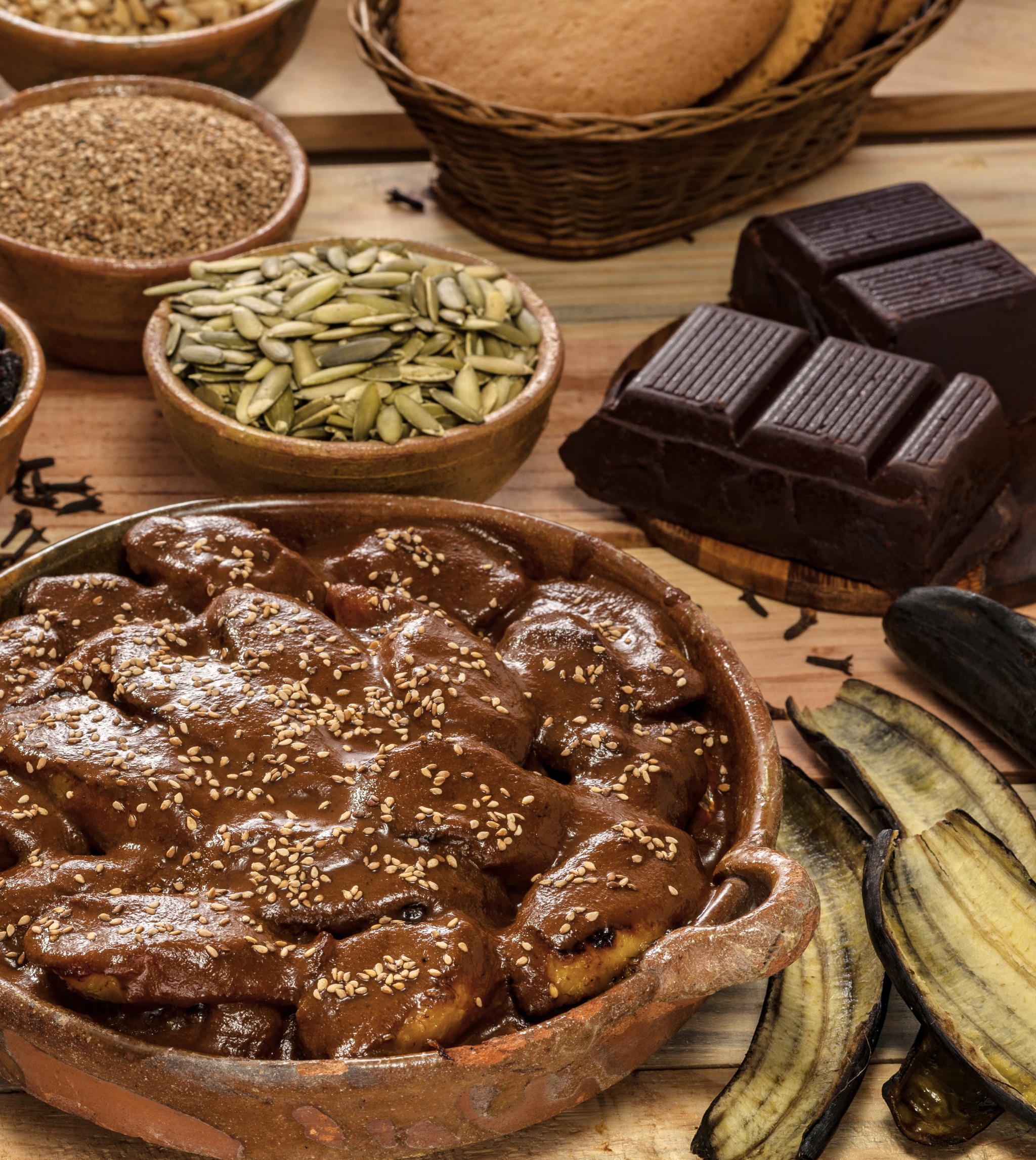 A delicious sweet corn tamal perfect as a dessert or treat at anytime! Soft, sweet, and fluffy, these meatless tamales have fresh corn kernels instead of corn flour. Brown sugar, cinnamon, and vanilla give it a sweetness, setting it apart from other tamales. The rich taste will have your kids asking for seconds!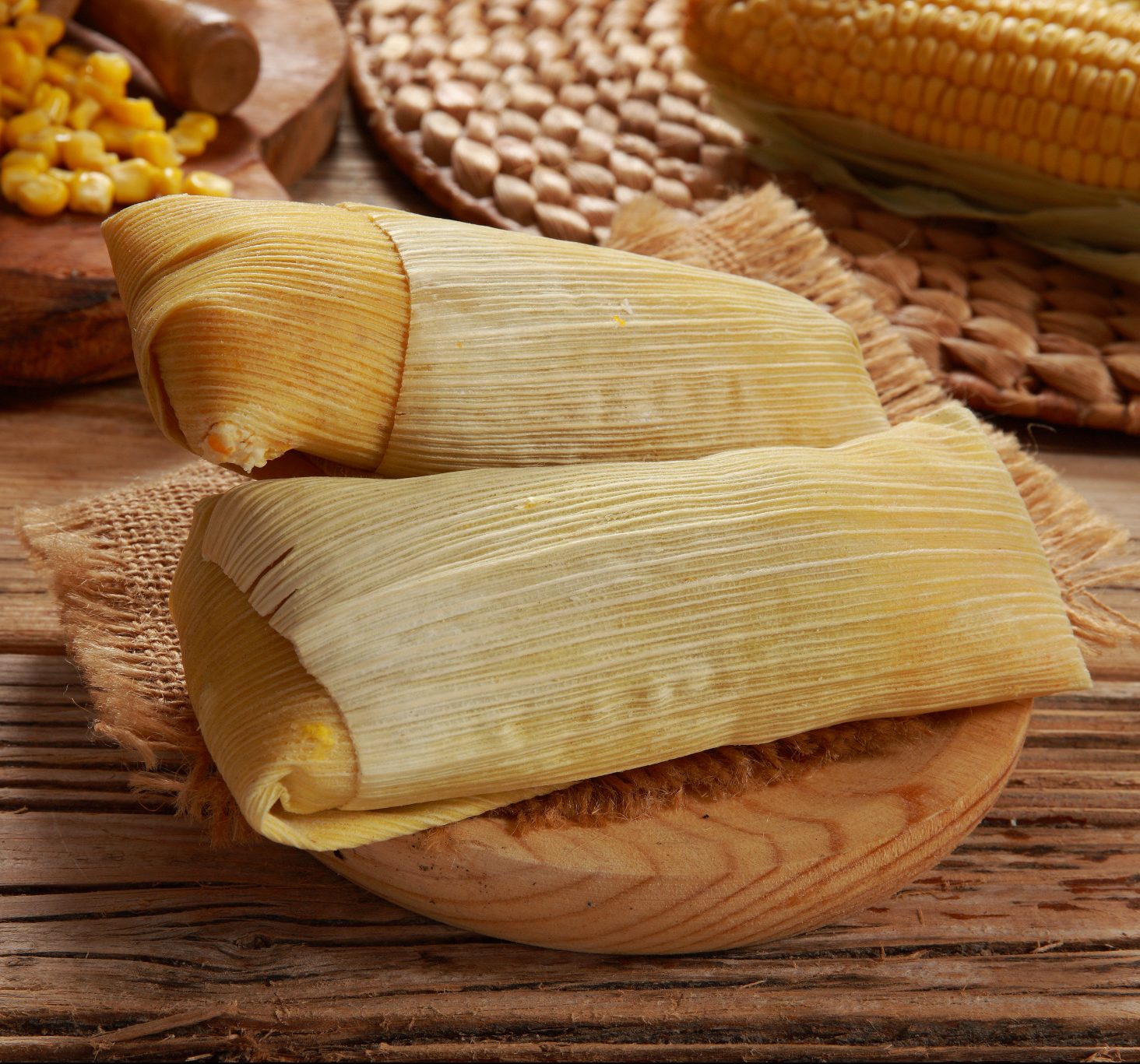 If you crave something sweet, Guatemalan torrejas should be at the top of the list. They are sweet bread or brioche soaked in a milk and egg mixture before you fry them in oil. Then, bathe them in golden brown syrup and spices. It is a versatile dessert that doesn't have an overpowering taste, the perfect ending to any meal!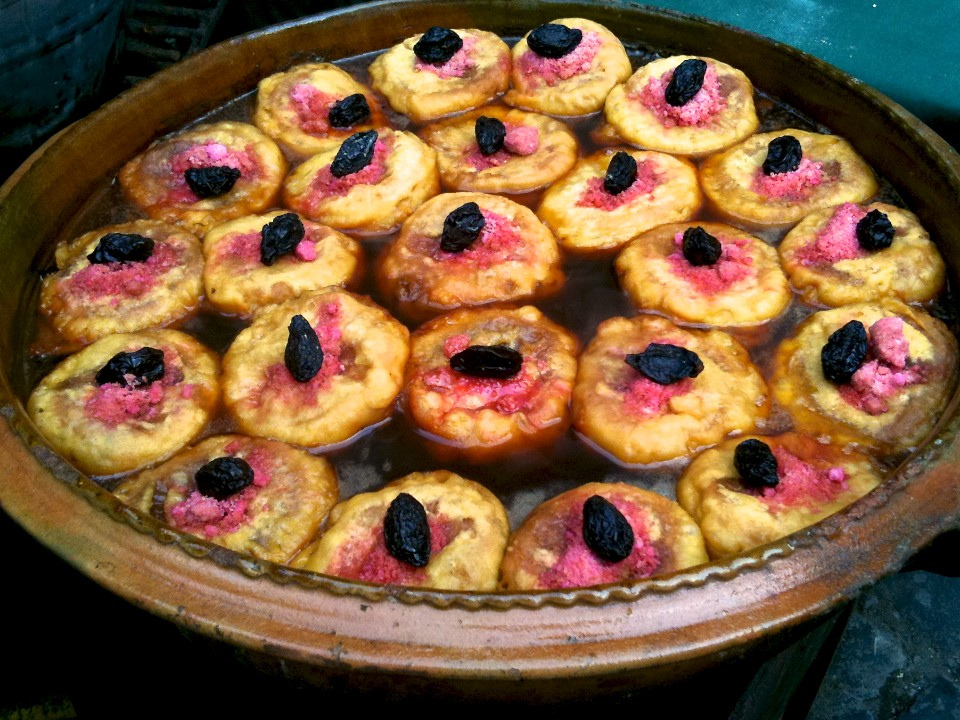 Add a touch of sweetness to your day with the heavenly flavors of Empanadas De Manjar De Leche! These delicious hand pies feature a flaky, buttery crust and are filled with a creamy, rich custard. Baked to golden perfection, it makes them the perfect snack or dessert for any occasion!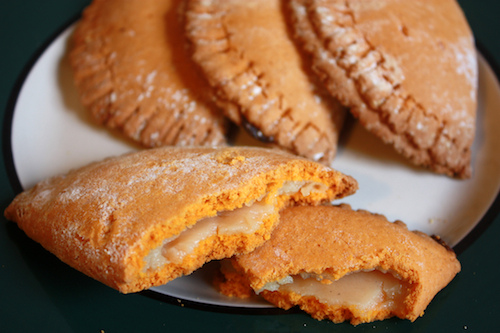 Guatemalan molletes are similar to torrejas, but the main difference is that you stuff the bread with milky custard. They are a popular holiday dessert, especially for the Day of The Dead festivities. After the tanginess of the traditional fiambre, the sweet taste of the molletes brings the perfect balance to the meal.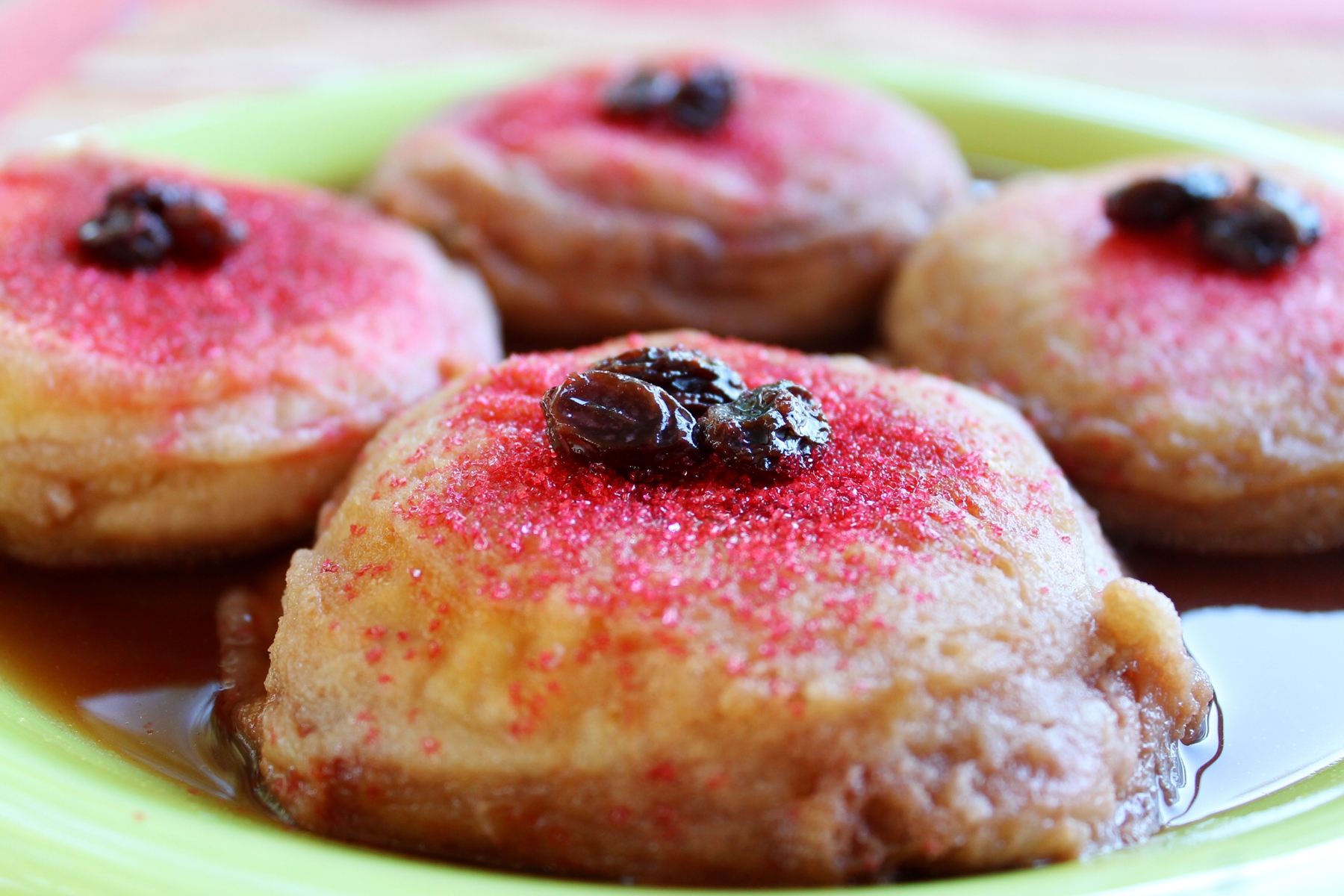 Jocotes en Miel is also a typical dessert for the Day of the Dead celebrations. It not only goes great with Fiambre but with everyday meals! You cook these juicy jocotes (hog plums) in a bubbling sweet syrup and heavenly spices. This deliciously decadent dessert is one you sure need to try!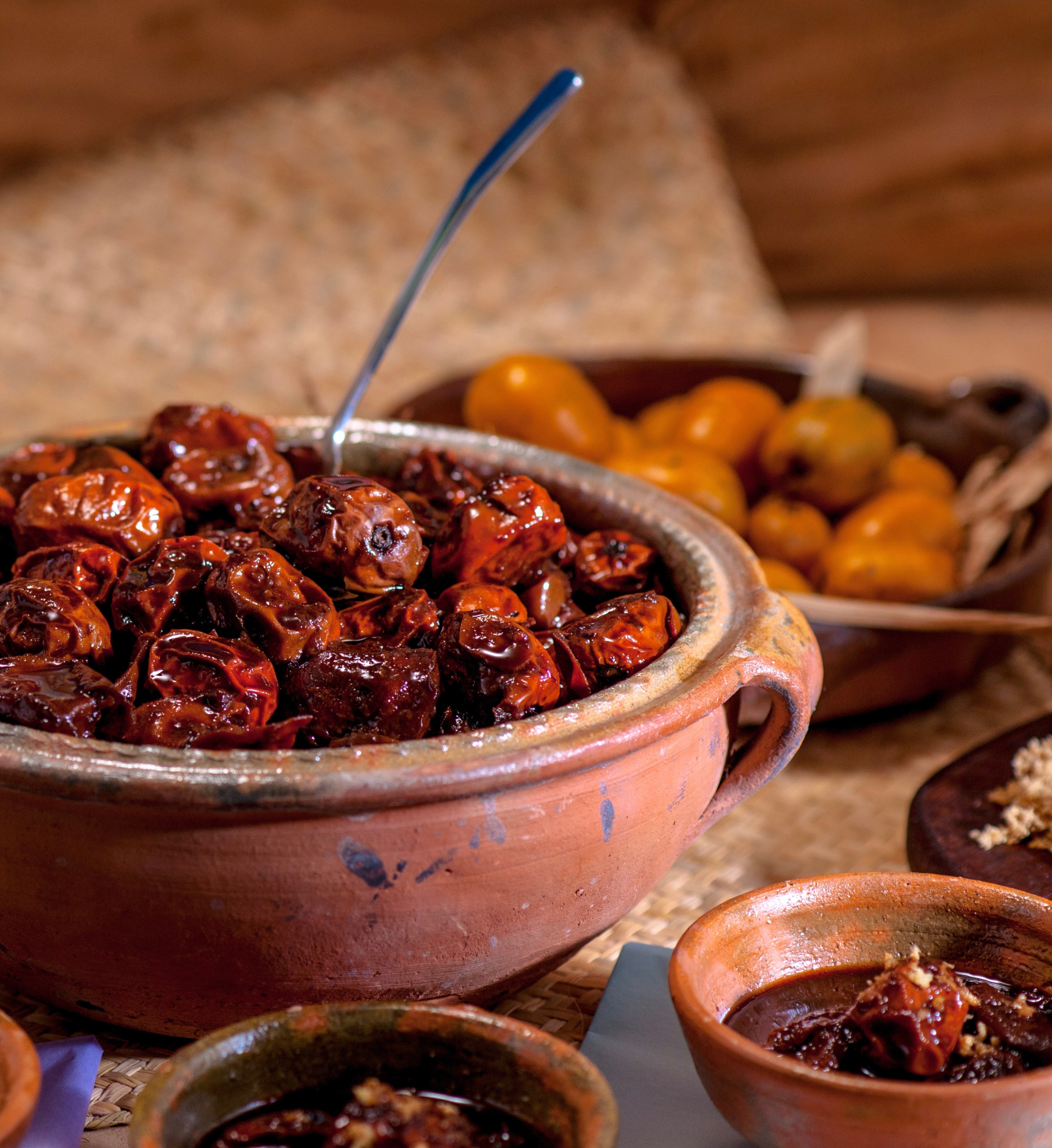 Similar to jocotes, ayotes en miel (or ayote en dulce) is a popular traditional dessert for Día de Todos Los Santos and Lent. It is a delicious squash dipped in a sweet syrup of panela (unrefined cane sugar) and spices. You typically eat this mouthwatering dessert at ferias or with Fiambre on November 1st.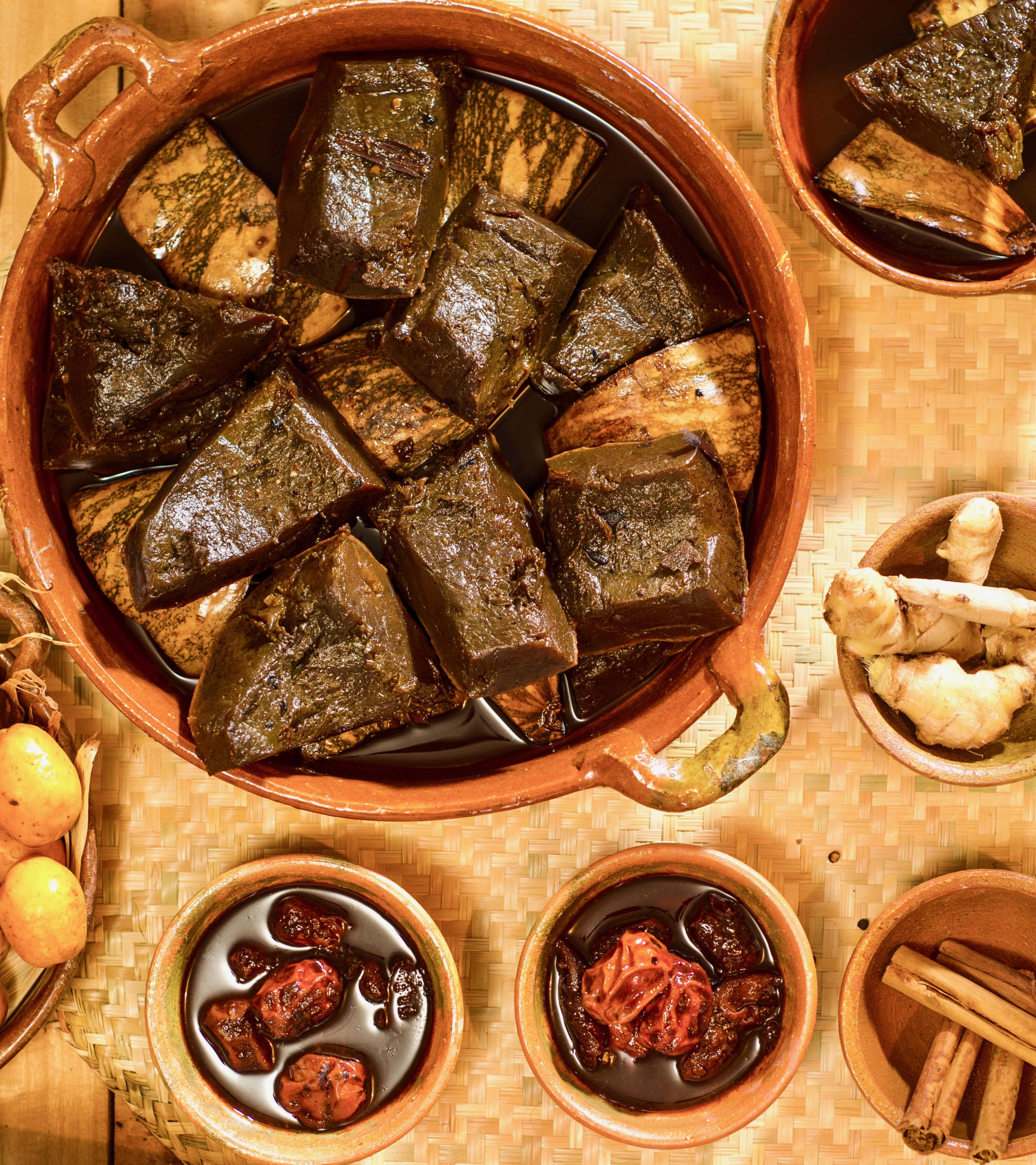 The empanadas are a delicious dessert during Lent and Holy Week. Similar to hand pies, these empanadas are a great dessert or a sweet snack. This mouthwatering treat has fresh pineapple and sugar wrapped in flaky sweet dough… MMM Good!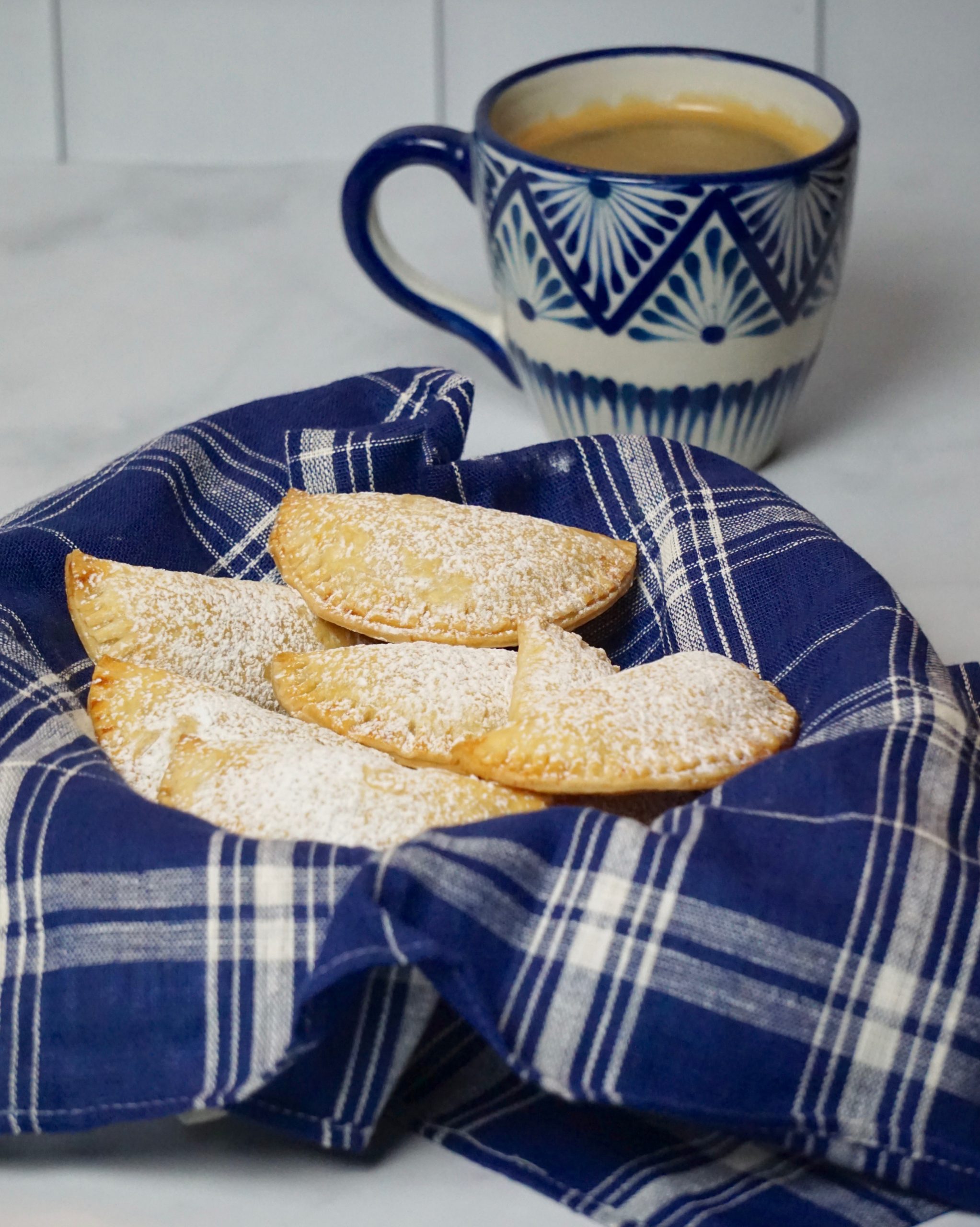 Bocado de Reina (or Queen's bite) is a traditional Guatemalan recipe that transforms stale bread into a dessert fit for kings! It is a Guatemalan cake made with leftover bread, milk, and cinnamon, similar to bread pudding. This bite-size treat will satisfy any sweet tooth out there!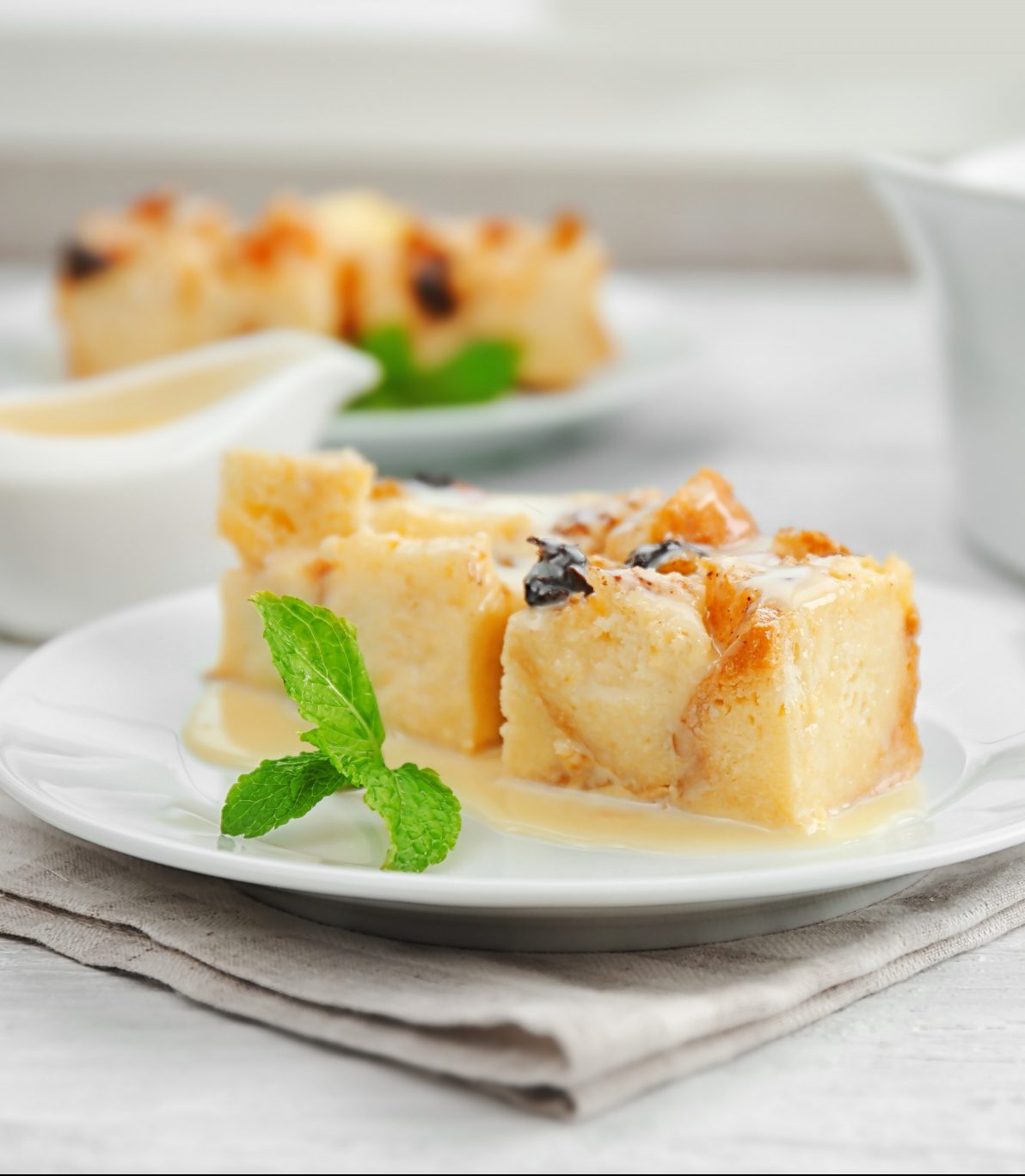 Guatemalan champurradas are delicious cookies with just the right level of crunch to dunk in your coffee! It is a Guatemalan recipe perfect for Guatemala's Independence Day or Hispanic Heritage Month. These traditional Guatemalan cookies feature the creamy taste of butter and the sesame seeds' nutty flavor.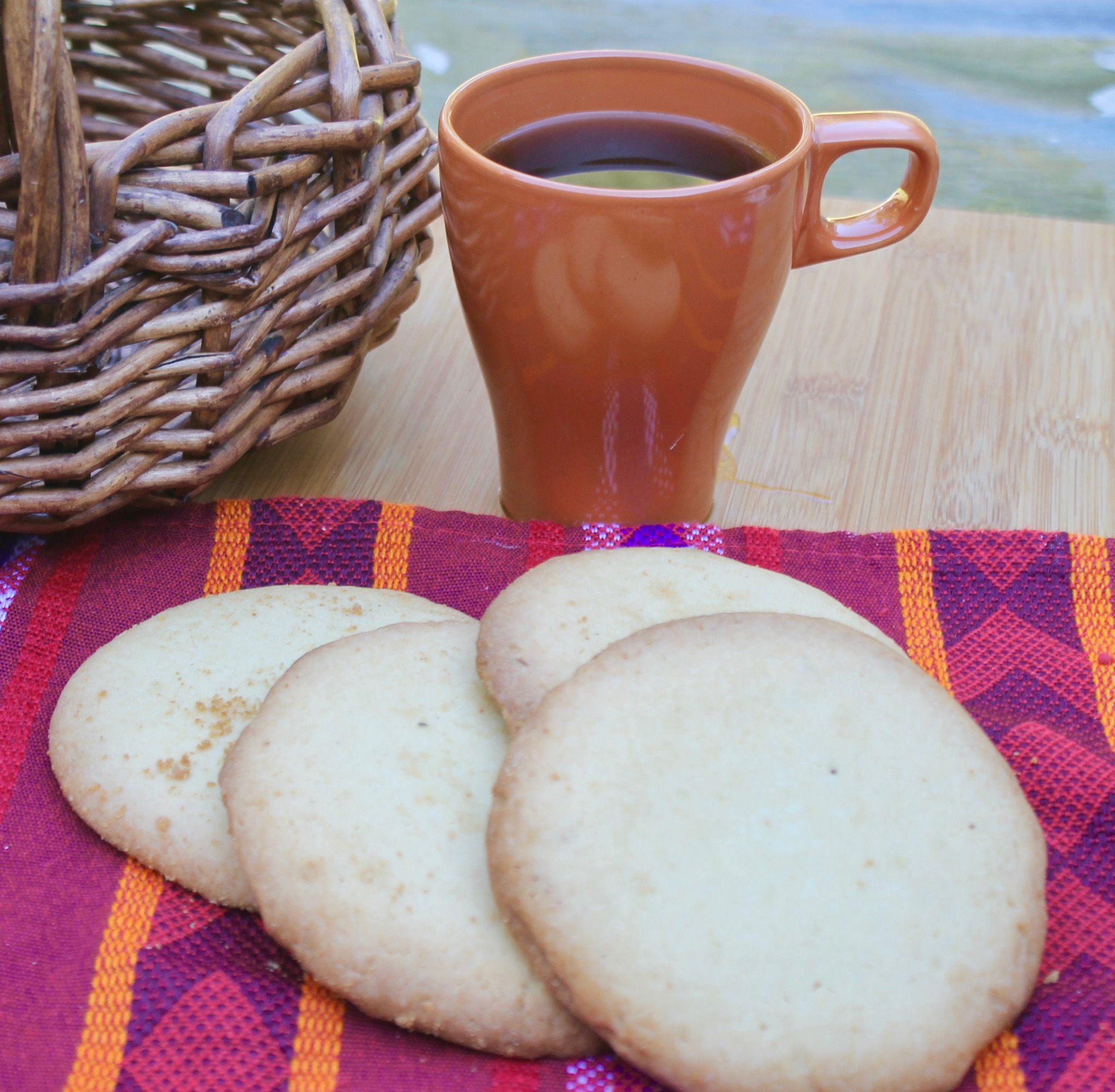 Are you ready to take your taste buds on a sweet, crispy adventure? Look no further than Guatemalan barquillos! These thin and crispy wafers boast a delicate texture and a delightful sweetness that any dessert lover will surely appreciate. These crunchy delights are the perfect addition to any dessert repertoire that will have your family and friends begging for more!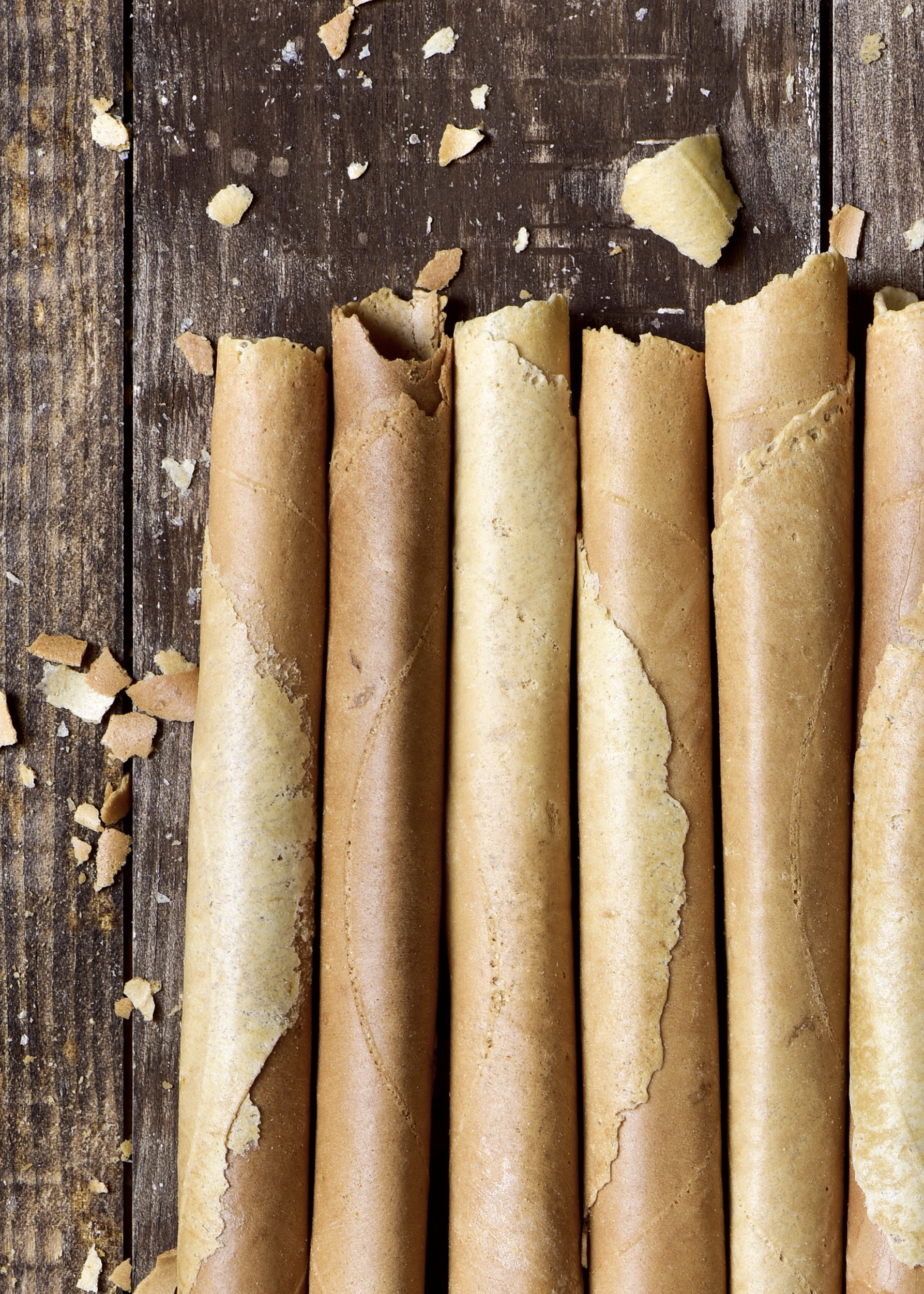 Guatemalan Drinks and Beverages
Whether you're looking for a cooling refreshment or a warm pick-me-up, quench your thirst with this selection of Guatemalan drinks! From the refreshing horchata made with rice and cinnamon to the unique sweetness of atol de elote made with corn, my drink menu offers a variety of options for every taste. So, raise a glass and let your taste buds be your guide, Salud!
Atol de elote (or atol de maiz) is one of Guatemala's most famous hot drinks. Atole is a corn-based drink with freshly ground kernels, milk, cinnamon, and sugar. It is a traditional Guatemalan beverage full of comforting flavors! On the whole, you serve it during cold weather months.
What's more, street vendors sell this delicious drink to people on their way to work. It takes the place of coffee since it is more filling. With its thick consistency, it almost counts as a full breakfast. And it is the perfect hot beverage for those late-night walks singing the cantos de posada at Christmas time.
Guatemalan ponche de frutas, or Christmas fruit punch, is the ultimate holiday drink! Families prepare this traditional Guatemalan recipe with dried fruits, sugar, and spices. It is full of warmth and a fragrant aroma, perfect for those cold winter nights.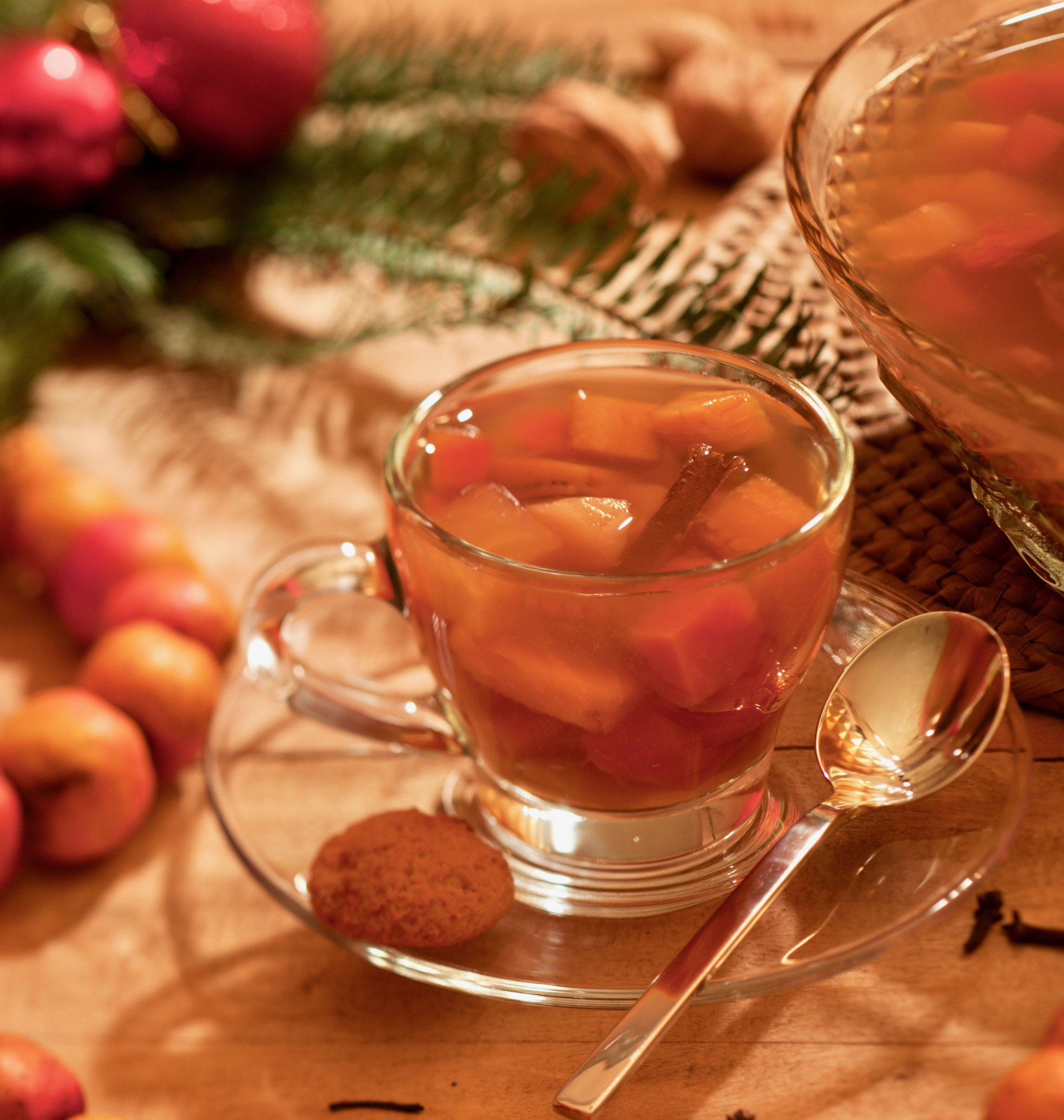 This yummy drink from Guatemala is a total game-changer! With its creamy blend of rice, cinnamon, and vanilla, it's the perfect treat to satisfy your sweet cravings on a hot day. No wonder it's a fan favorite all across Central America! So why not kick back, relax, and sip your way to paradise with this delightful and refreshing drink?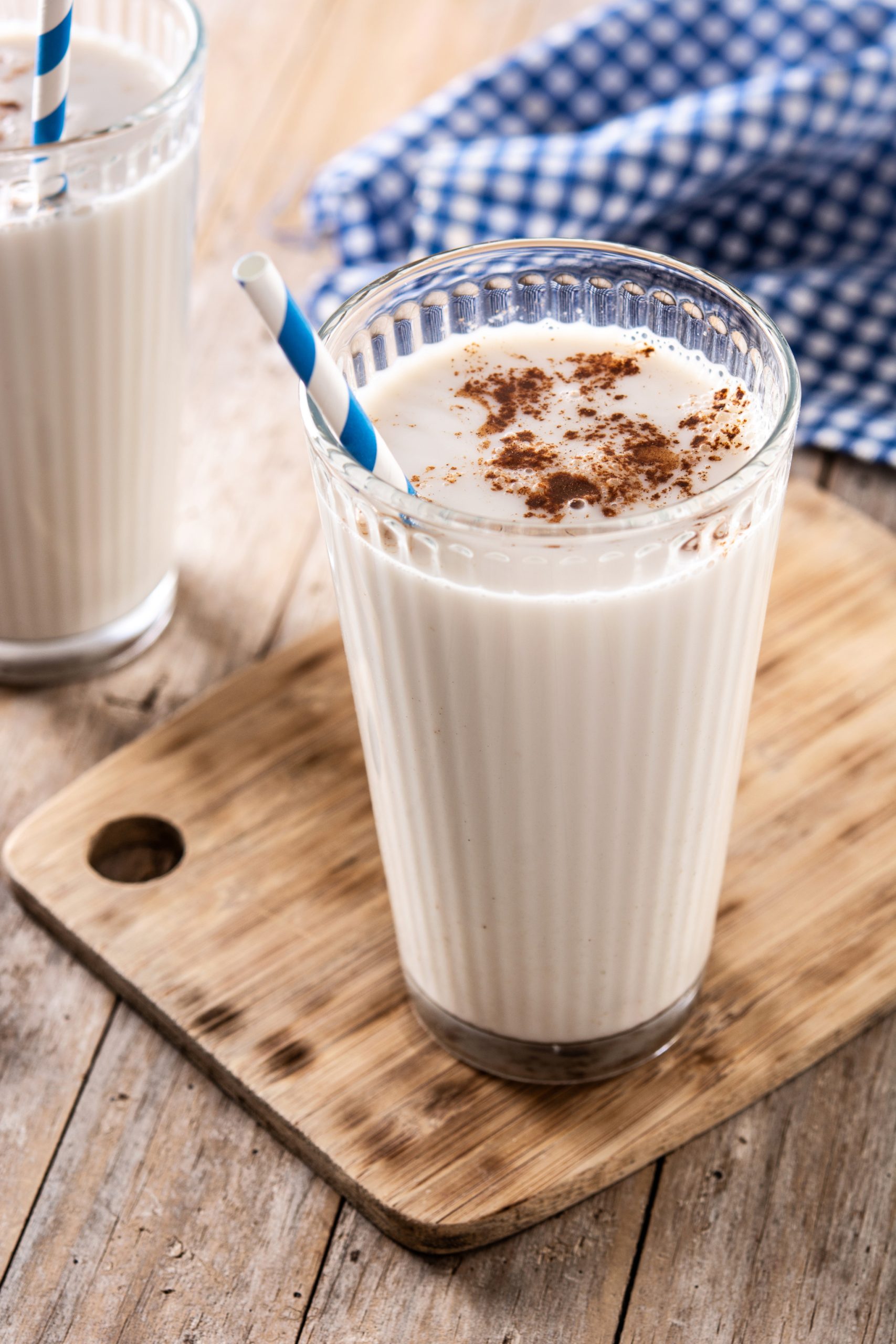 Looking for a refreshing and flavorful beverage? Try Hibiscus tea, also known as "Rosa de Jamaica"! With its deep red color and sweet-tart flavor, this popular Latin American drink is perfect for hot summer days or as a caffeine-free alternative to coffee or black tea. Served over ice and sweetened to taste, Hibiscus flower tea will surely quench your thirst!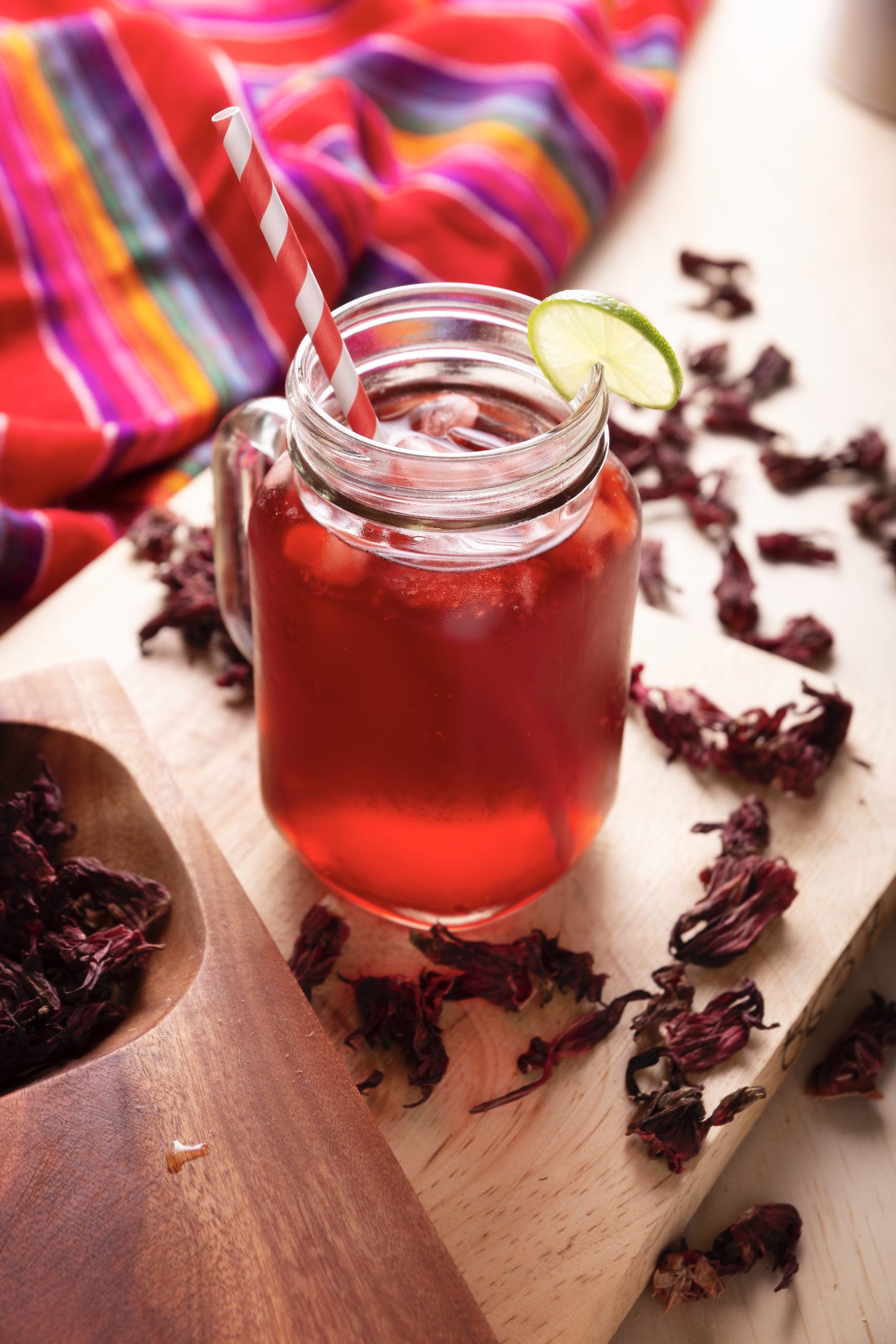 Sip into a tangy-sweet paradise with a Guatemalan tamarind drink! This refreshing beverage, locally known as "tamarindo," is a beloved traditional drink in Guatemala made from the juicy pulp of tamarind fruit. Its unique flavor makes it a must-try for anyone seeking a refreshing and satisfying taste of Guatemalan culture.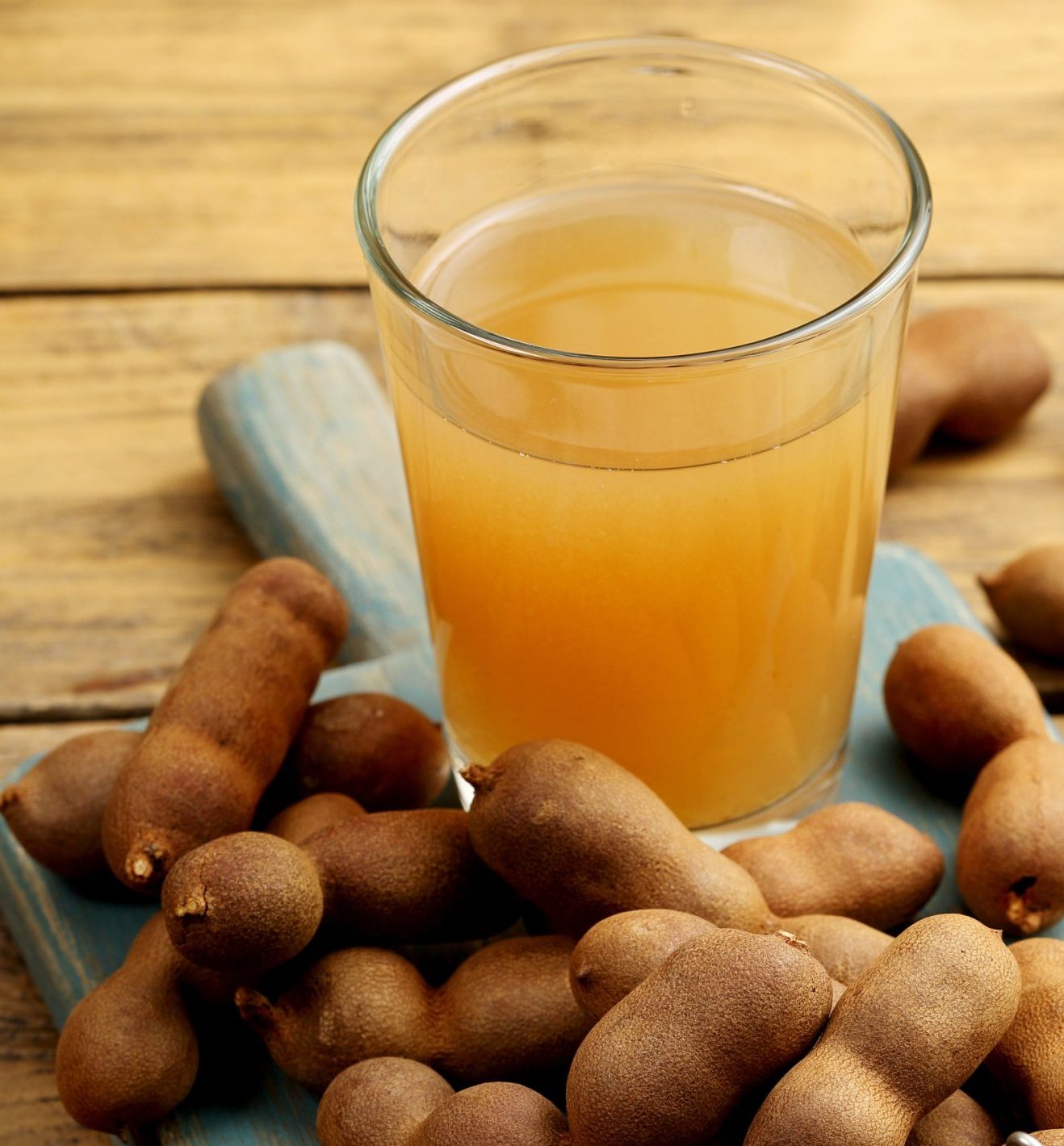 This list wouldn't be complete without a cold, refreshing beer drink. So, if you've never tried a Guatemalan Michelada, you are missing out. This refreshing alcoholic drink has beer, tomato juice (or Clamato), and lime. I think it is the best way to have a beer, the ultimate thirst quencher on a hot day!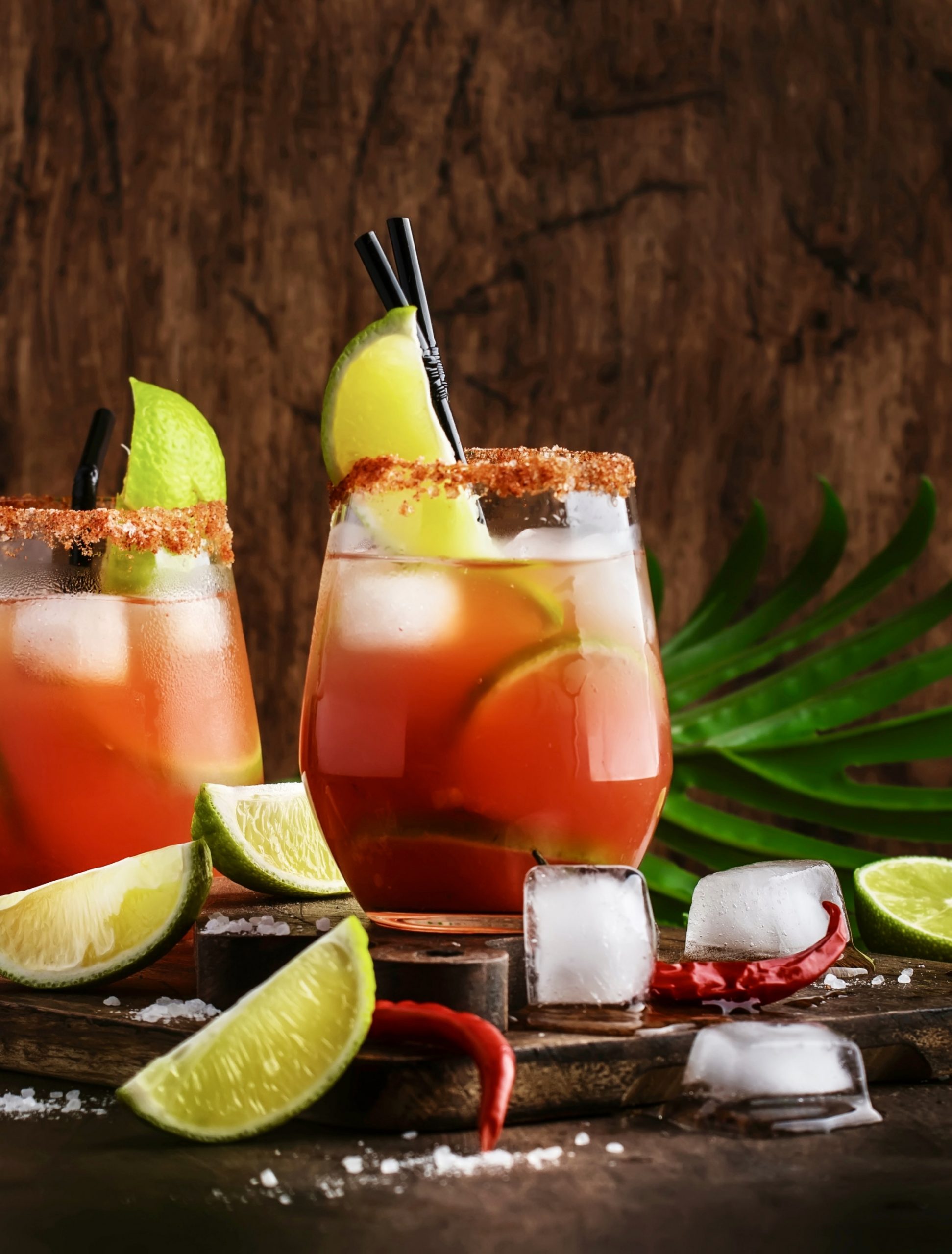 Guatemalan Food and Traditions
Food and traditions go hand in hand. Preparing and eating a meal with your family provide us with more than just nourishment. It ties us together, connecting us and our roots. Since I live in the US, our traditions and recipes blend the old and new. So here are a few you should learn if you are traveling to Guatemala:
Holy Week is a holiday taken quite seriously in Guatemala. Massive wood floats bearing statues of Christ make their way through the streets. As a Guatemalan tradition, families cover the passways with intricate carpets. Besides, we get to eat delicious Guatemalan food made for the occasion.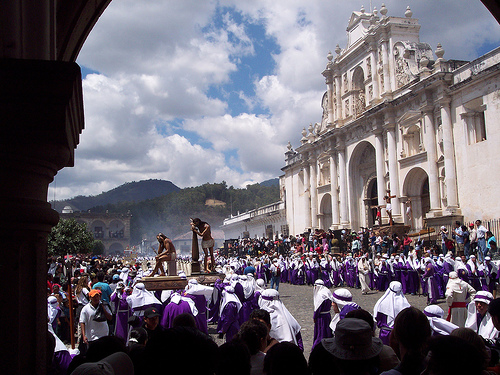 On September 15th, Guatemala celebrates its independence from Spain in 1821. In the United States, it marks the start of Hispanic Heritage Month. For example, we honor our Latino roots through food and making fun crafts with the kids. What's more, it is the best time to show how proud we are of our culture that has much passion, warmth, and the best grub!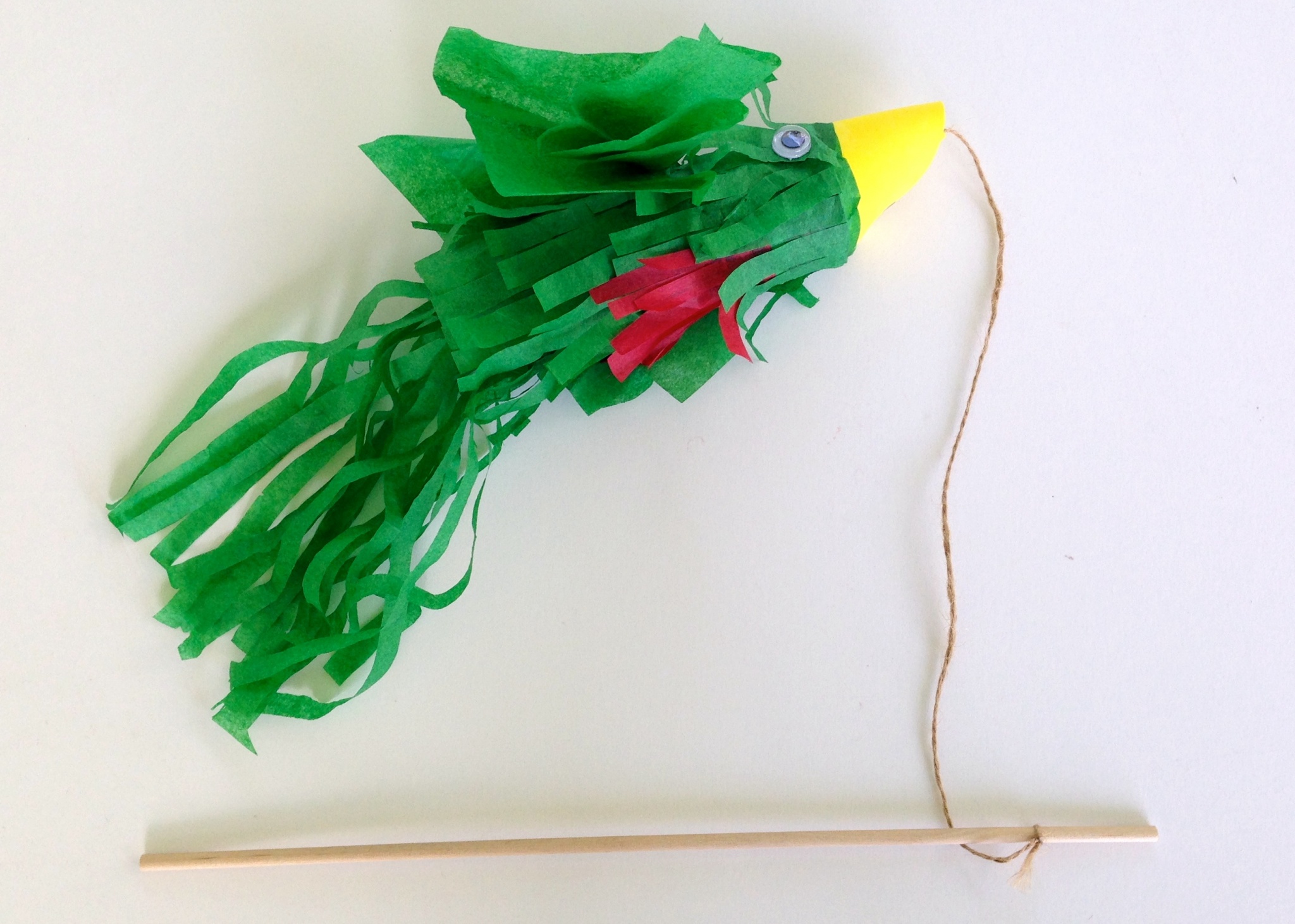 All Saints' Day is one of the most important holidays in Guatemala. It is a time to remember loved ones. Guatemalan traditions include visiting the cemetery and eating amazing Guatemalan food. Plus, the flight of giant kites and a unique horse race make it an exciting time to visit.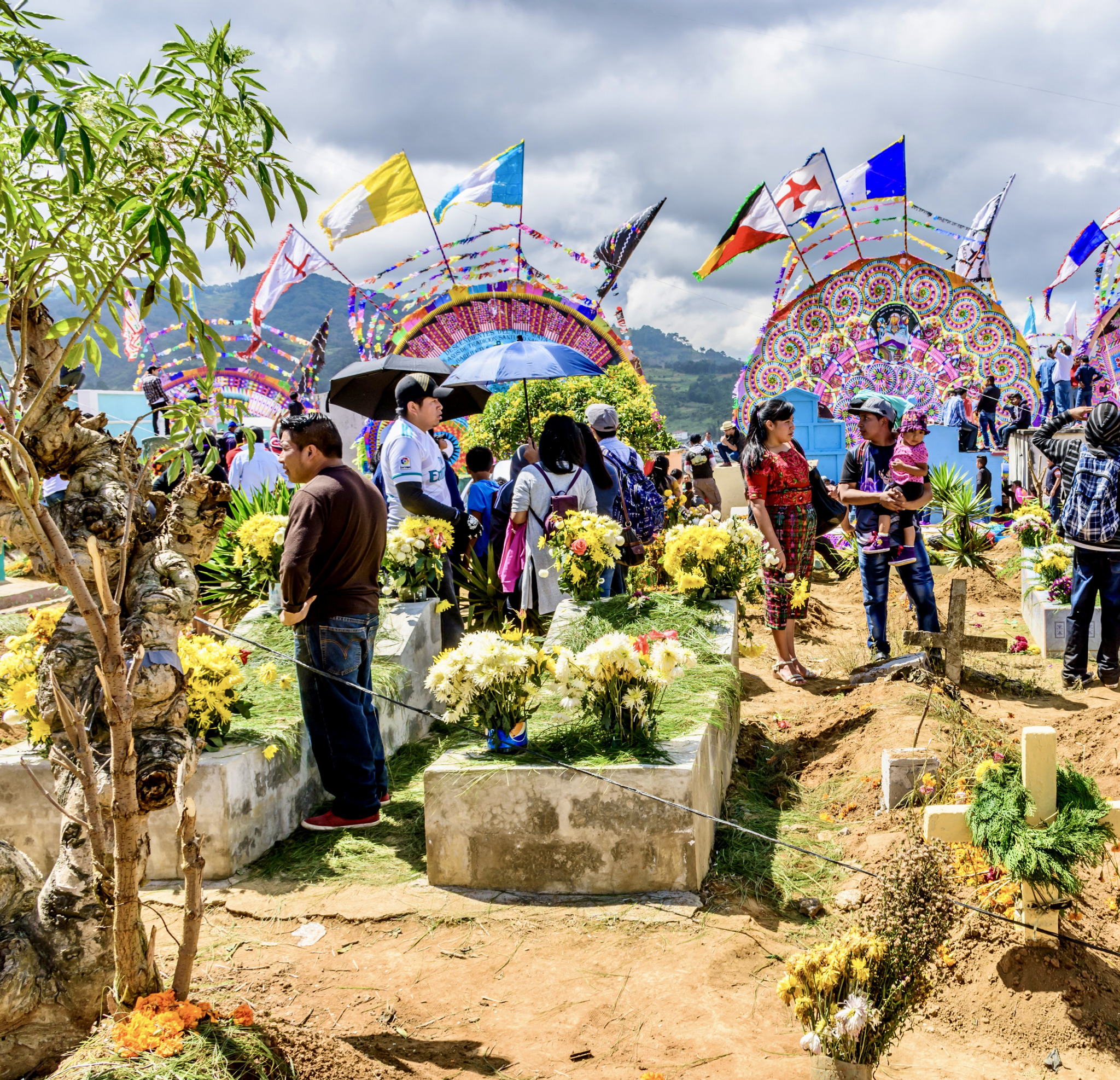 This strange tradition involves burning the devil (usually a piñata) in a bonfire on December 7th. Meanwhile, most people ignite fireworks, sometimes throwing them into the bonfire. Along with the devil, people usually burn rubbish, paper, and other old things. This is because they believed the devil could lurk in places full of old and unwanted items.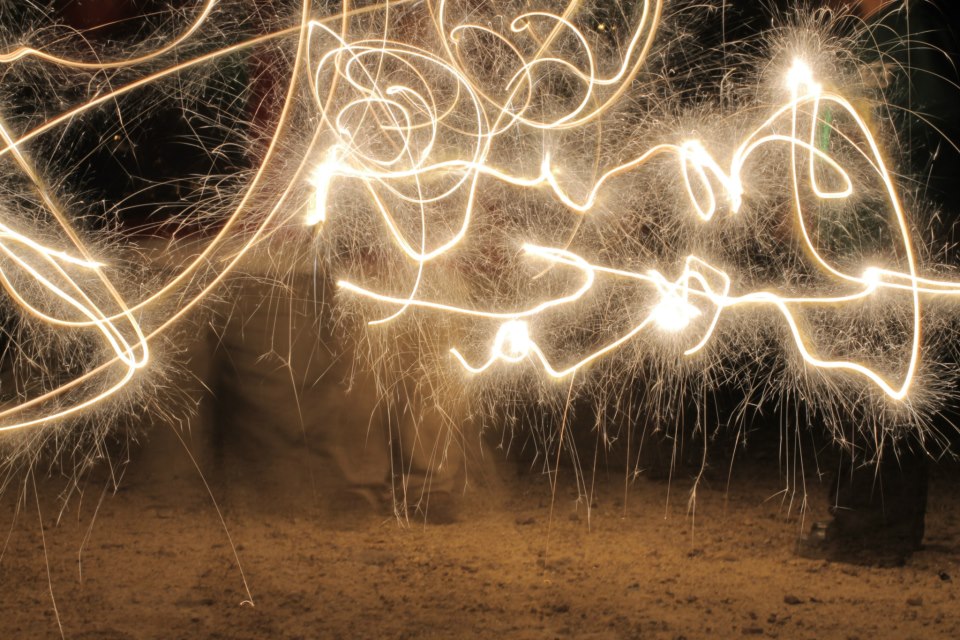 Are you wondering what Christmas is like in Guatemala? Let me tell you that it is full of holiday traditions and delicious food. From las posadas navideñas to mouthwatering tamales, Guatemalan holidays are full of tradition. The holiday season is truly a magical time of year!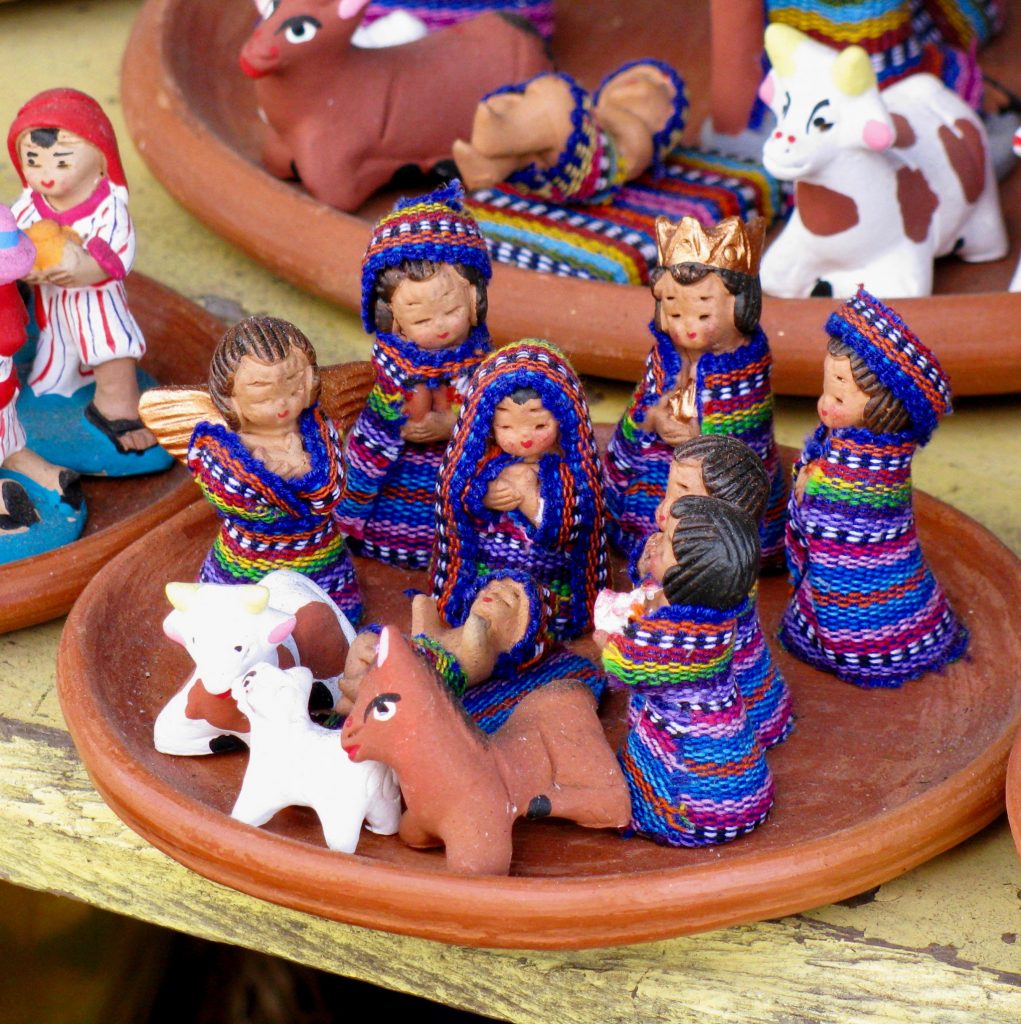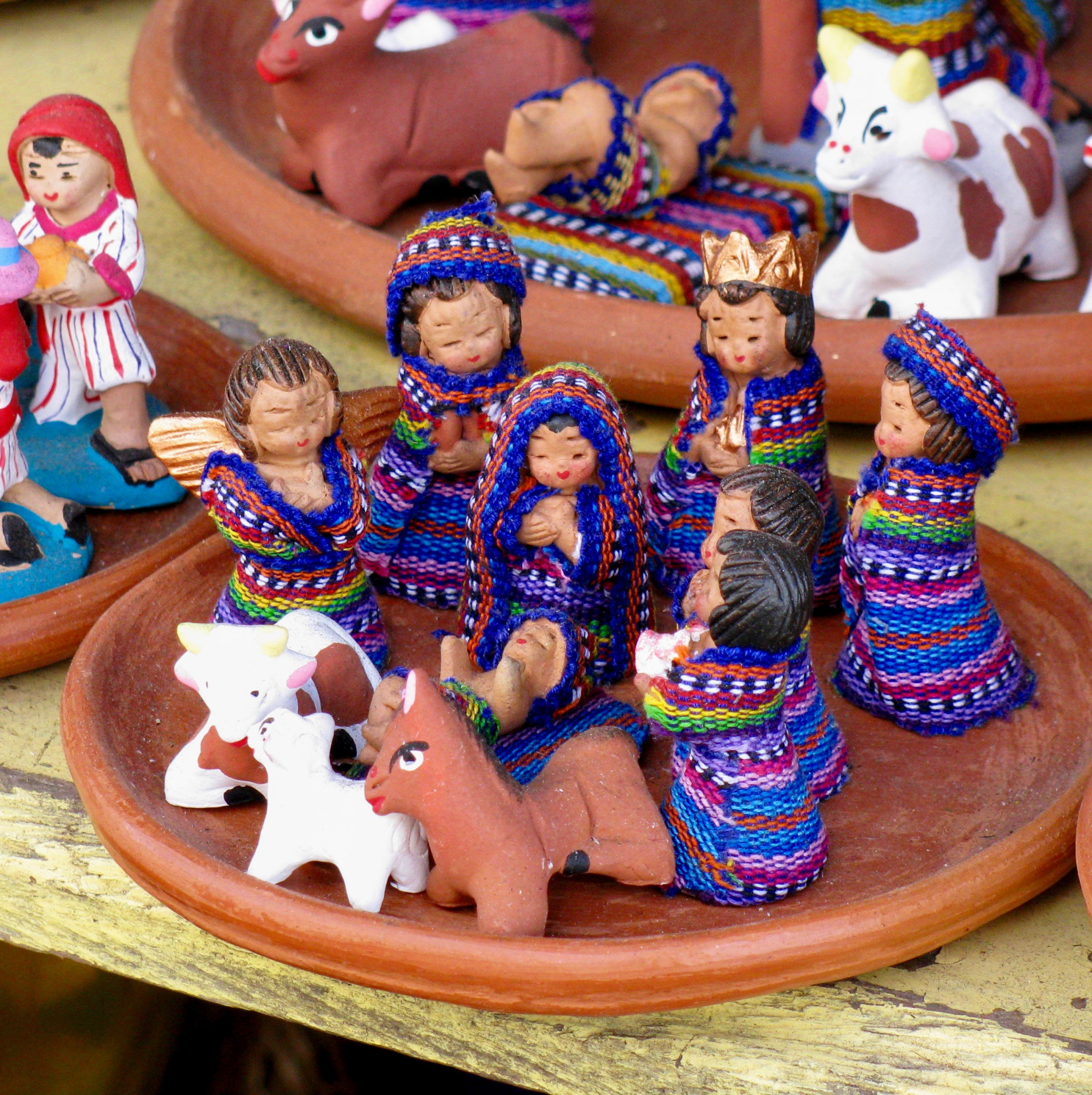 Three Kings Day (Día de Reyes Magos) is a Christian holiday celebrated on January 6th. It commemorates the Three Wise Men bringing gifts to the newborn Jesus. From leaving your shoes out to enjoying Rosca de Reyes, I love sharing this day with my kids.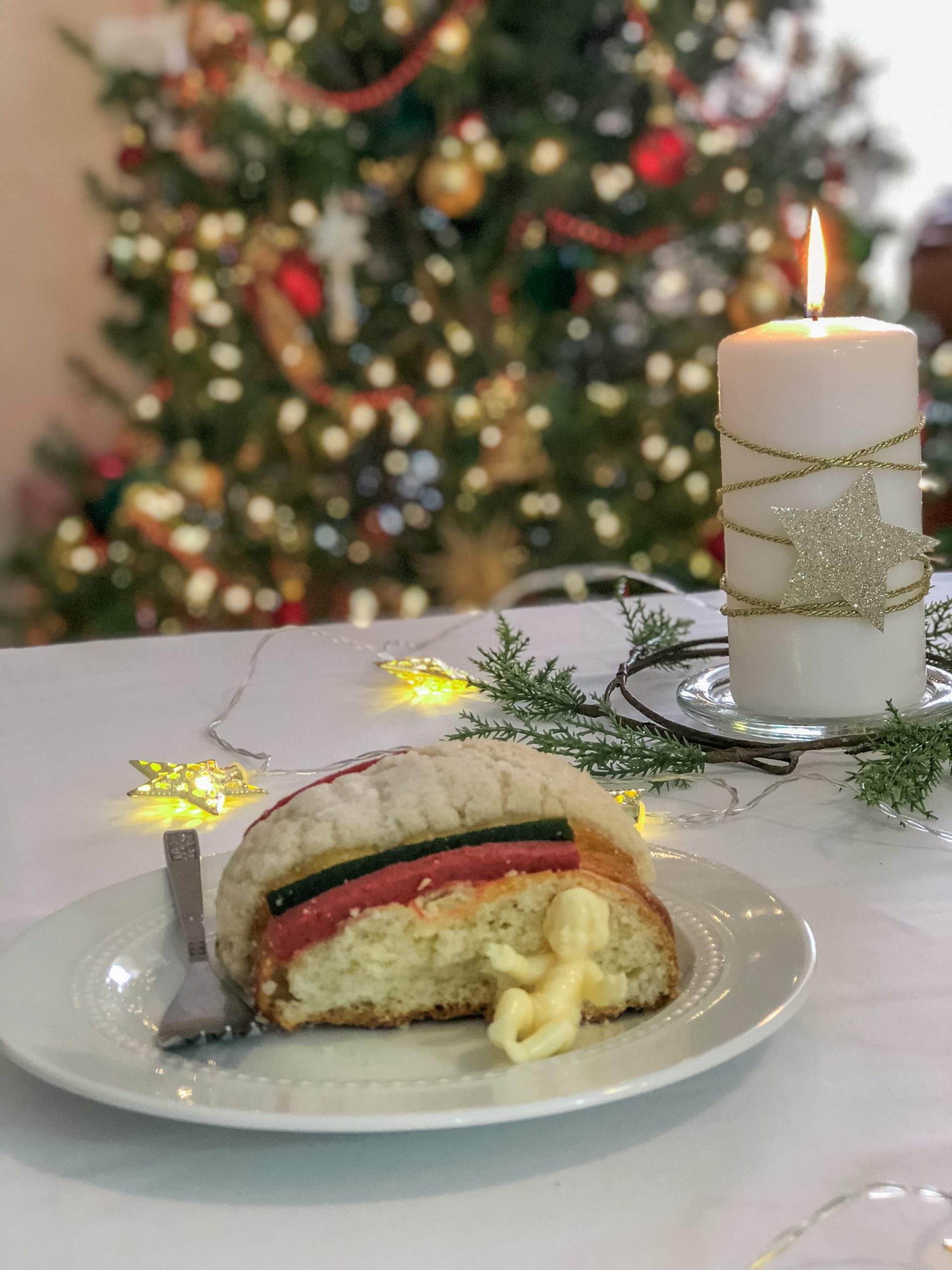 My most treasured memories include the time spent enjoying our family's traditions. After all, sharing Guatemalan dishes is my way of keeping those traditions alive. So ultimately, I hope this post helps you connect with your roots or an old recipe your Abuelita made. And this starter guide to traditional Guatemalan food will let you know the best dishes!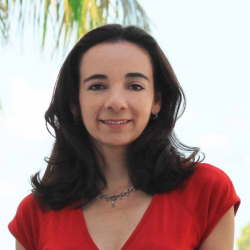 Latest posts by Paula Bendfeldt-Diaz
(see all)