El Día de Reyes Magos, Three Kings Day or Epiphany, is a Christian holiday celebrated in many Latin American countries on January 6th. Children get presents on this day from the Magi instead of receiving them on Christmas from Santa Claus. El Día de Reyes's celebration commemorates when the Three Wise Men bring gold, incense, and myrrh as gifts to the newborn baby Jesus.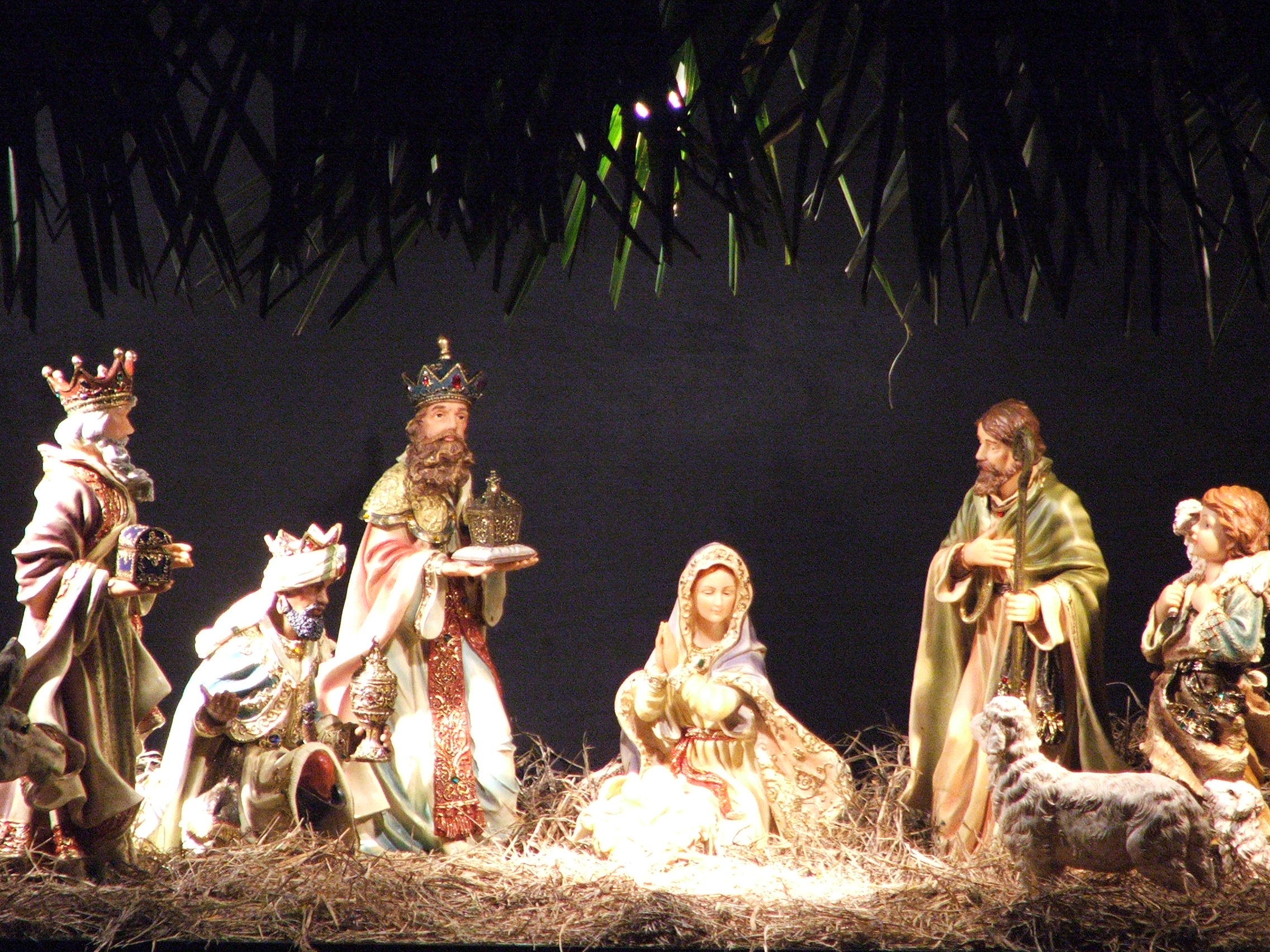 We have always celebrated Día de Reyes with my kids in our home. It's a tradition that I grew up experiencing in Guatemala. From leaving your shoes out for the Three Magi to enjoying Rosca de Reyes and doing fun Three Kings day crafts and activities, I love sharing El Dia de Reyes Magos with my kids.
El Día de Reyes Magos, a Beautiful Christmas Tradition
When I was a little girl, we celebrated El Día de Reyes (Three Kings Day) as part of the Christmas traditions in Guatemala. Christmas is celebrated with kids opening presents from Santa Clause. But on Epiphany Day, the Three Kings Day is also honored, and the kids receive gifts from the Three Magi. Then the family gets together to enjoy a Rosca de Reyes.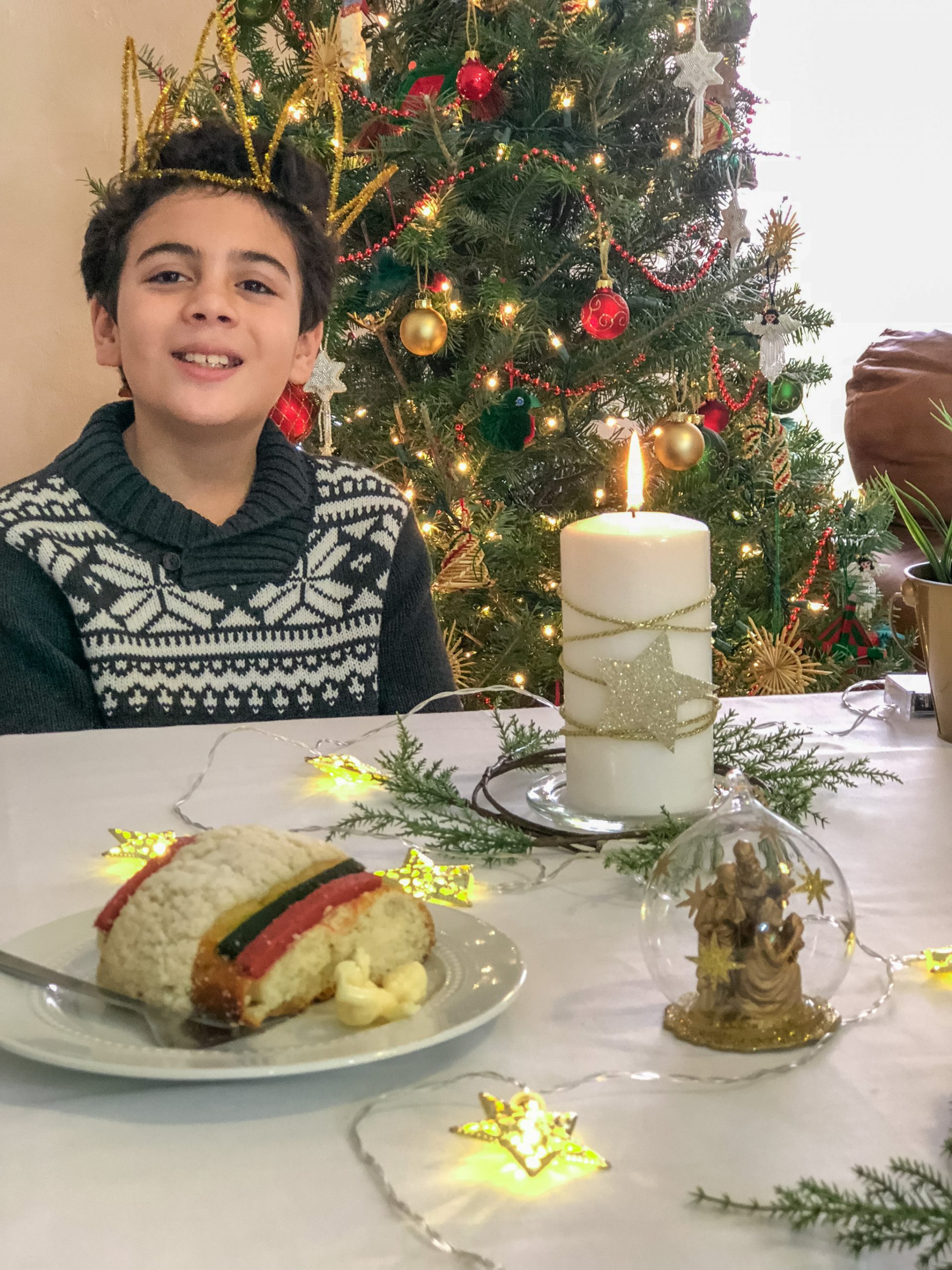 In Guatemala, people make elaborate Nacimientos or Nativity scenes with colored sawdust, trees, lakes, and mountains. We always had a giant Nacimiento in the living room near the Christmas tree. On the night of January 5th, we added the figurines of the Three Wise Men to our Nativity scene.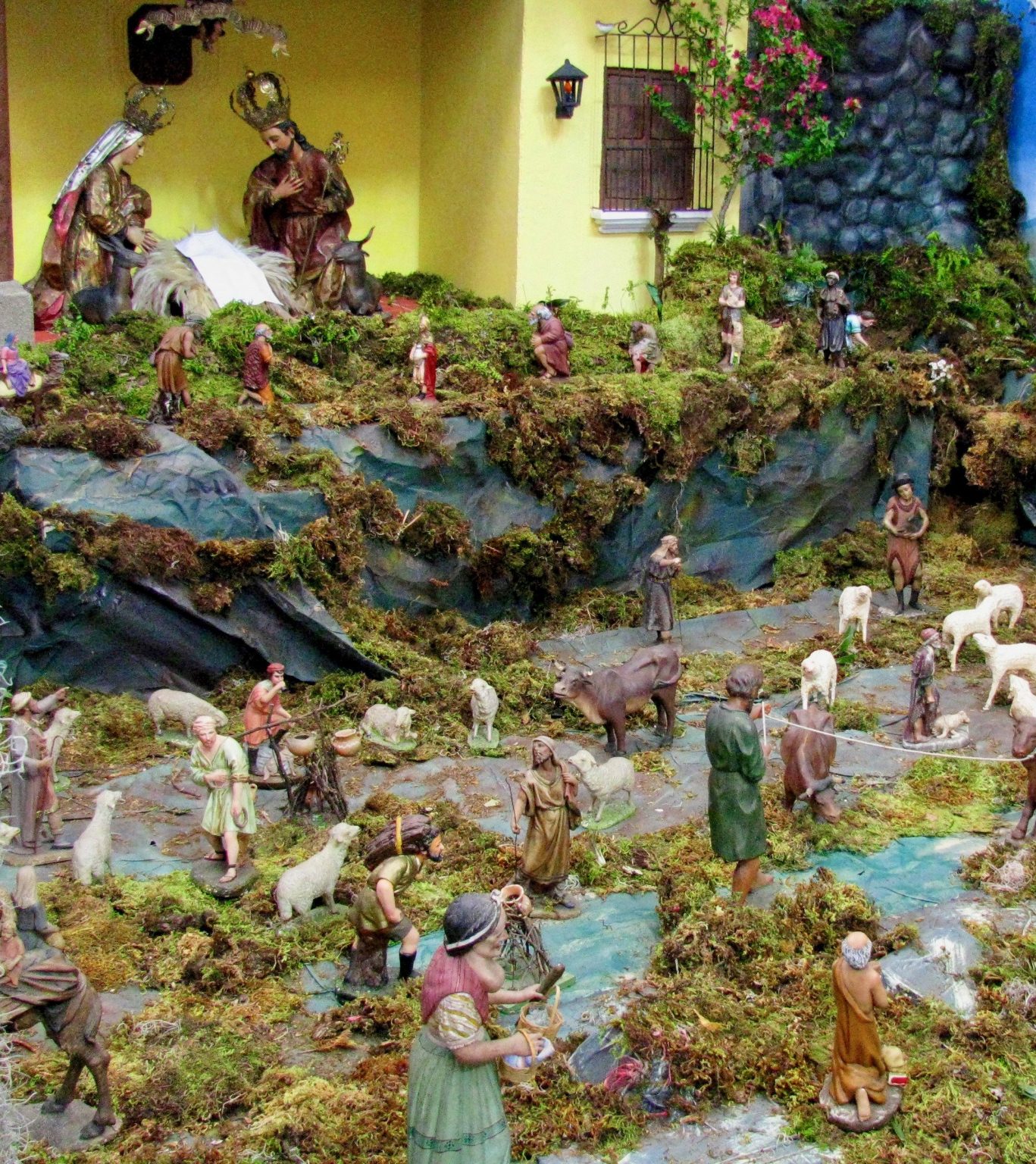 Día De Reyes Traditions And Celebrations
Like we do for Santa over Christmas, we write a letter to the Three Wise Men, asking for presents. Then, before going to bed, we placed our old shoes under the bed or in the living room near the nativity scene, where the Three Magi would leave us presents. Some people also leave their shoes under the Christmas tree, so Reyes Magos knows which present belongs to which kid (under their shoes).
We also put hay and a bucket with water for the camels as refreshments for their long trip. And we never forget the cookies and milk for Melchior, Gaspar, and Balthazar! Again, a similar tradition like when we leave a carrot and cookies for Santa and his reindeer. Then, early in the morning on January 6th, we would wake up and run to see what the Reyes had left for us.
Here is an excellent video of the Día de Los Reyes, ideal for the kids. Both my children loved it! It's a great way to share with them the meaning behind the celebration of Epiphany. Of course, we always have a full day of activities and crafts, from cooking to coloring. A great way to teach kids about this tradition is by downloading these free Three Kings coloring pages.
Time for The Rosca de Reyes!
On Three Kings Day, we would go to my grandmother's house, and the whole family would share a Merienda de Reyes. The most important part was the Rosca de Reyes, a sweet bread made with candied fruit. The Spaniards brought the tradition of celebrating the Epiphany and eating the Rosca to the New World.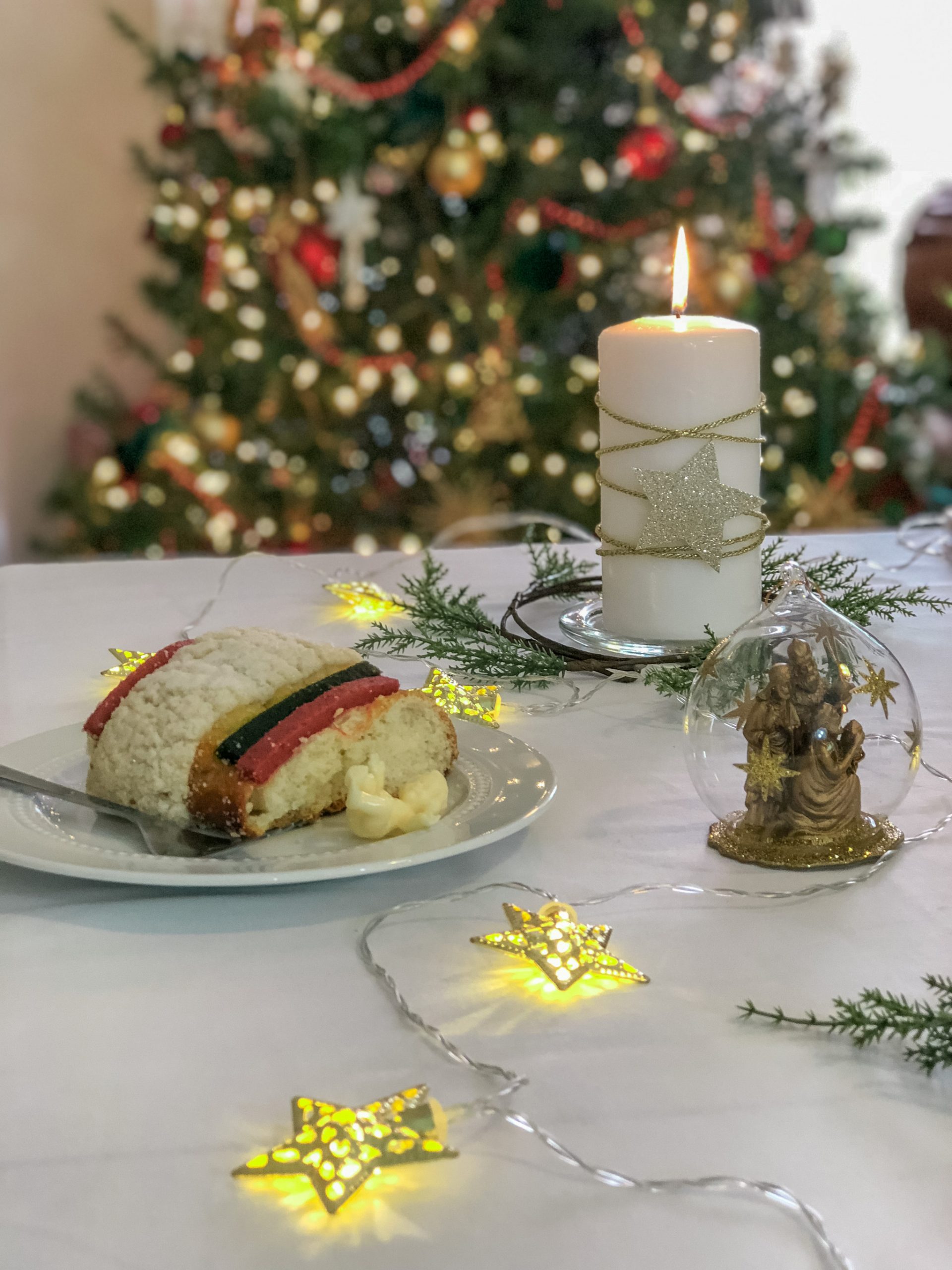 Many Latin American countries have adopted this popular tradition. In Guatemala, we usually serve the Rosca de Reyes accompanied by more traditional Guatemalan foods like tamales colorados, chuchitos, and ponche de frutas.
What is the Meaning of the Rosca de Reyes Bun?
Inside this delicious bread, there is a hidden ceramic or plastic figurine of baby Jesus. The small doll symbolizes the need for a secure place where Jesus could be born, a place where King Herod would not find Him. The shape of the Rosca represents the King's crown, and the candied fruit is a way to symbolize the jewels on his wreath.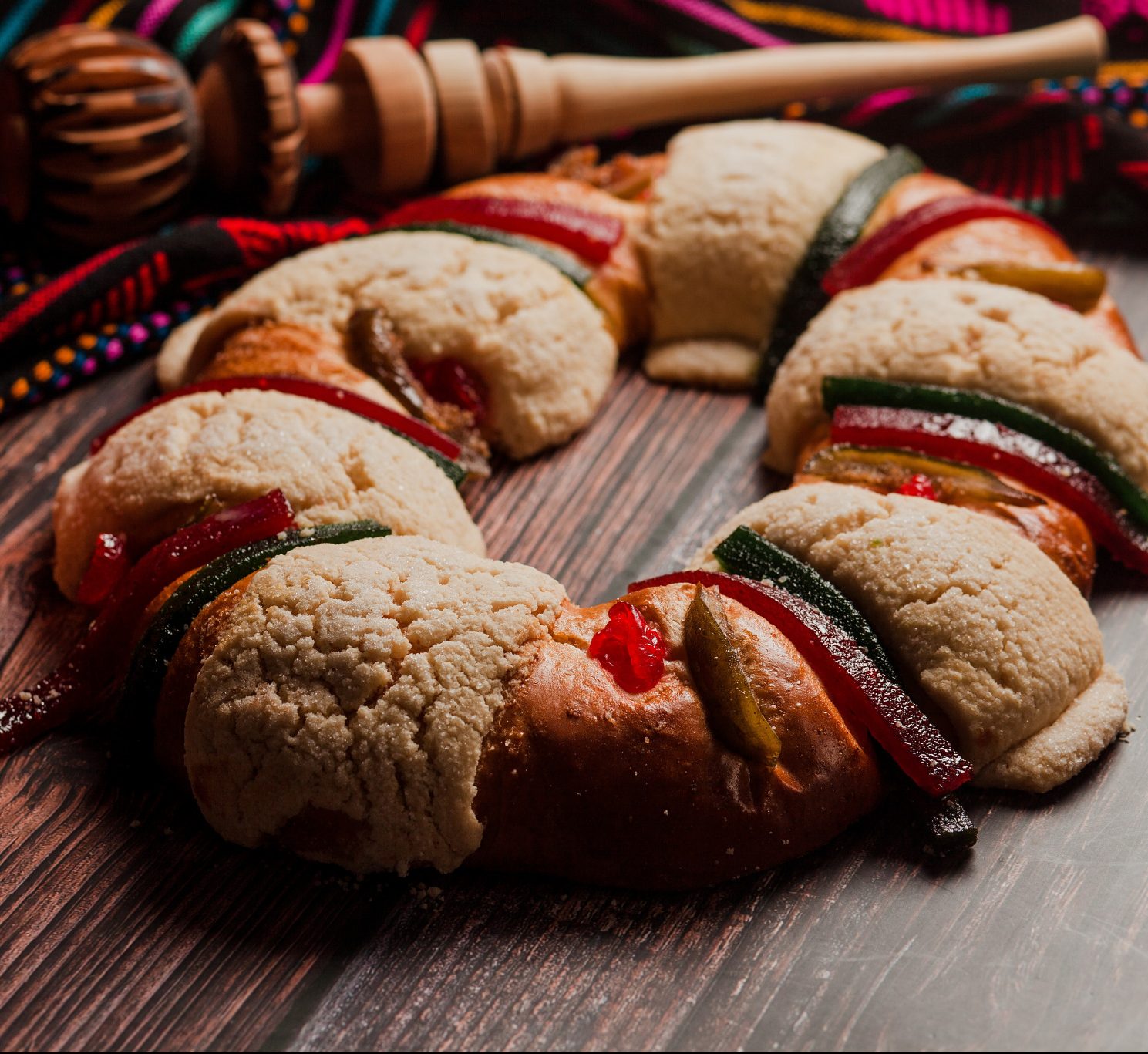 Each person cuts a slice of the Rosca. The knife symbolizes the danger in which Baby Jesus was. Then, one by one, the guests carefully inspect their portions to see if they got the baby Jesus figurine.
What Happens if You Get Baby Jesus in the Rosca?
People believe that whoever finds the baby Jesus doll is blessed. Therefore, he must take the figurine to the nearest church on February 2nd, Día de la Candelaria. Whoever gets the baby figurine shall be the host and invite everyone present to a new celebration on Candelaria. He also shall get a new dress for the Baby Jesus in the Nativity scene.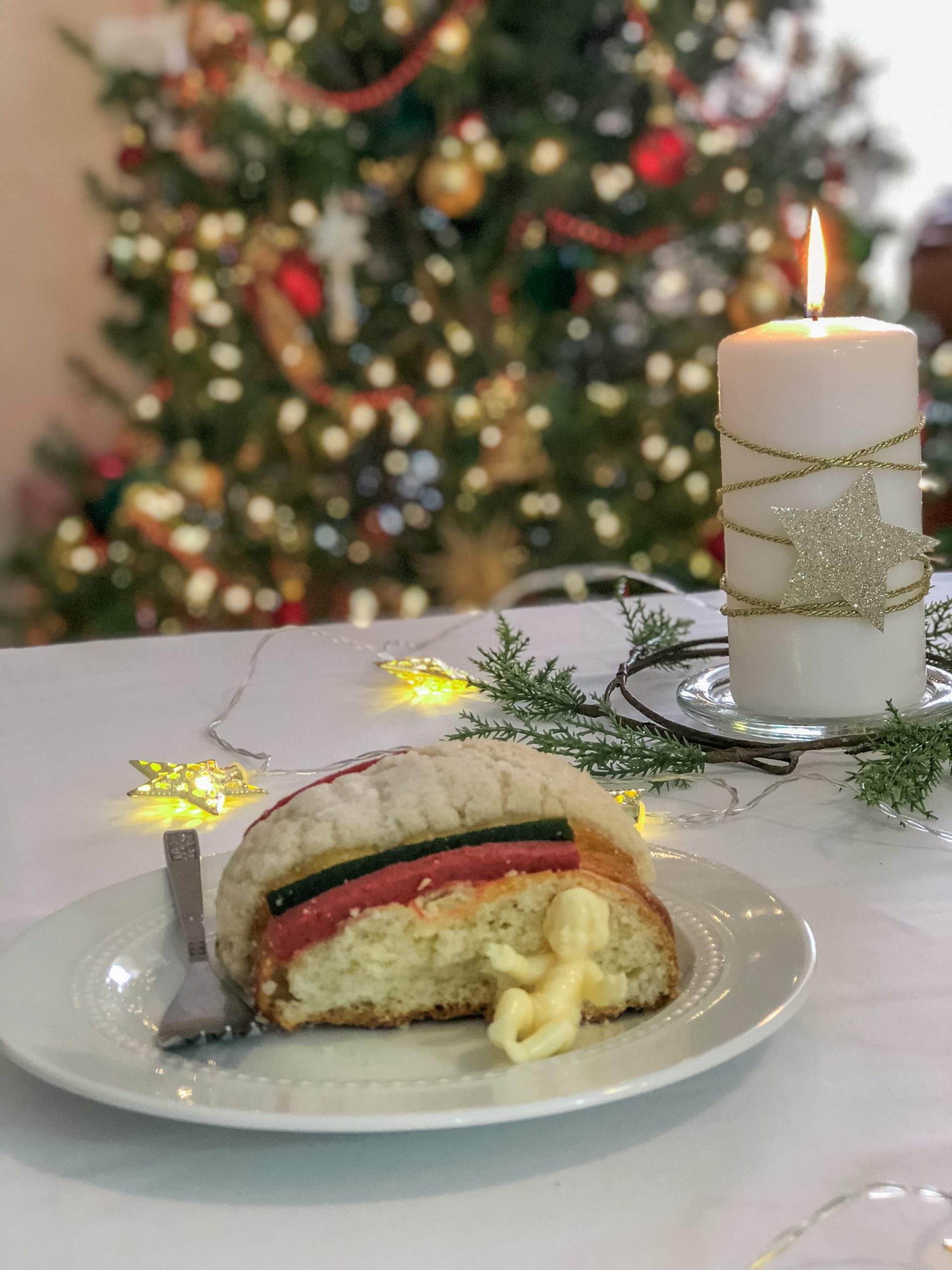 At home in Guatemala, we all wanted to be the ones to get the baby Jesus because that meant good luck. So, we would buy the Rosca de Reyes from the bakery, and there were different versions to choose from. Some buns had crystallized fruit on top, while others were filled with marzipan or cream. I have also seen the Rosca the Reyes having a tiny angel or ring. And the one who finds it hosts Candelaria Day with tamales and ponche de frutas!
Traditional Guatemalan Recipes to Enjoy During the Holidays:
Made with corn masa and a chicken or pork filling wrapped in fresh banana leaves, this Guatemalan food is based on my grandmother's recipe. I have come up with the best recipe for Guatemalan tamales with some personal tweaks, including easy step-by-step instructions.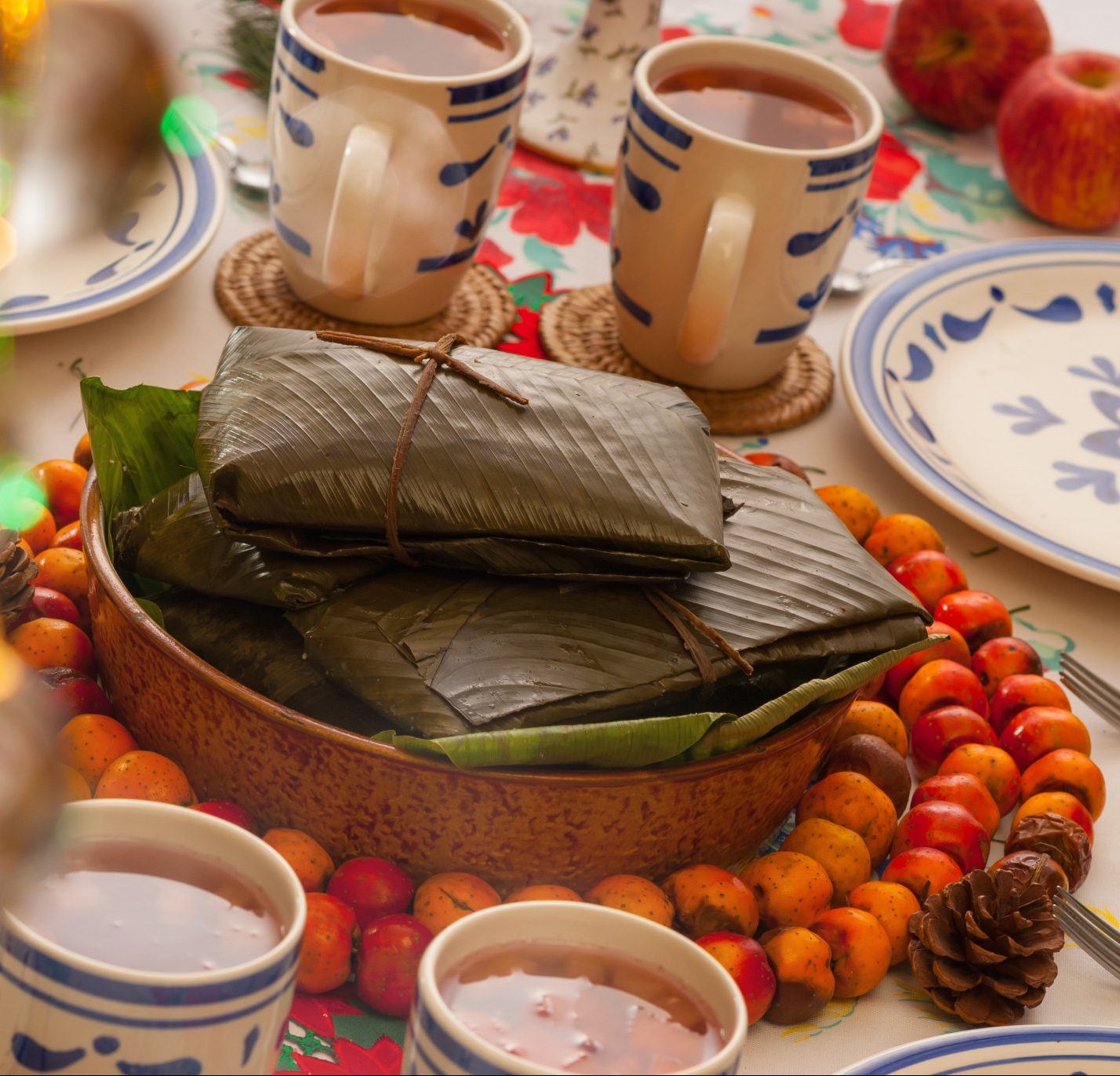 A hot drink traditionally served during the holiday season. It is made with different fruits such as pineapples, plums, apples, and many more.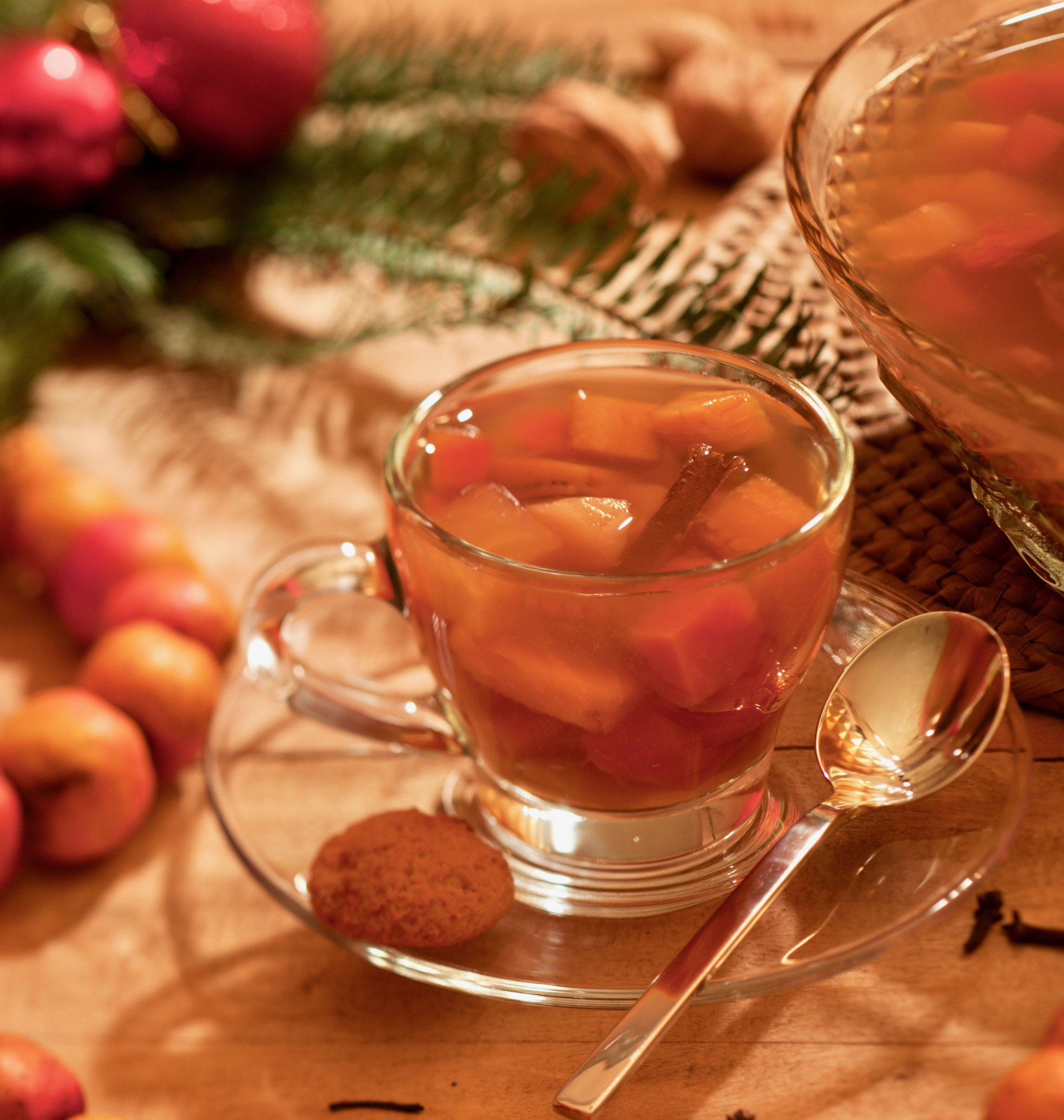 Learn how to make these delicious traditional tamales at home! A smaller type of Guatemalan tamal is filled with pork or chicken and a tomato-based recado or sauce and wrapped in corn husks.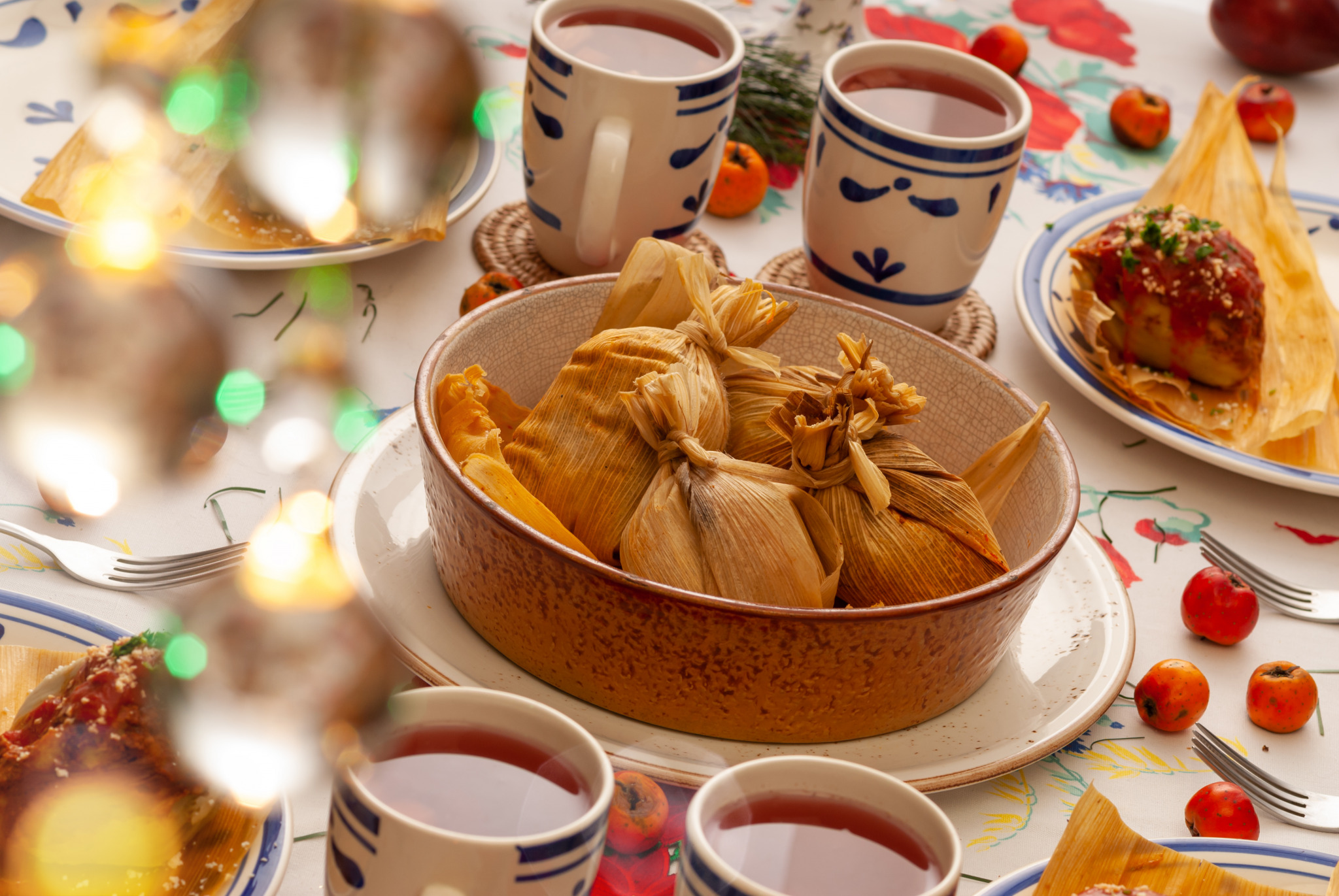 Corn atole is a hot drink of fresh corn. This traditional drink has its origin in the Mayan culture, perfect for cold weather, posadas, and Christmas time.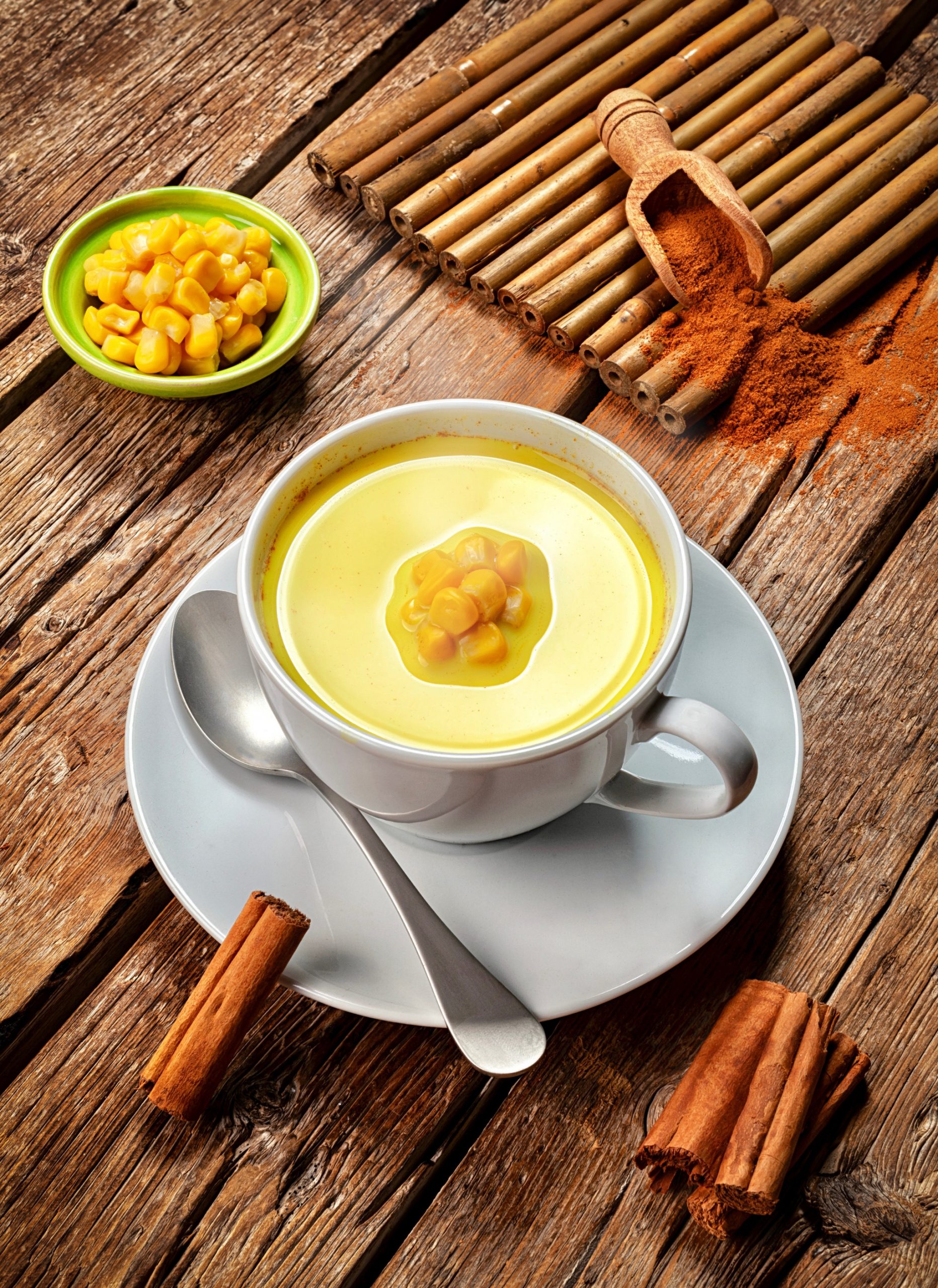 A traditional Guatemalan food commonly served around the Day of the Dead celebrations. Cook these juicy jocotes (hog plums) in a bubbling sweet syrup and heavenly spices.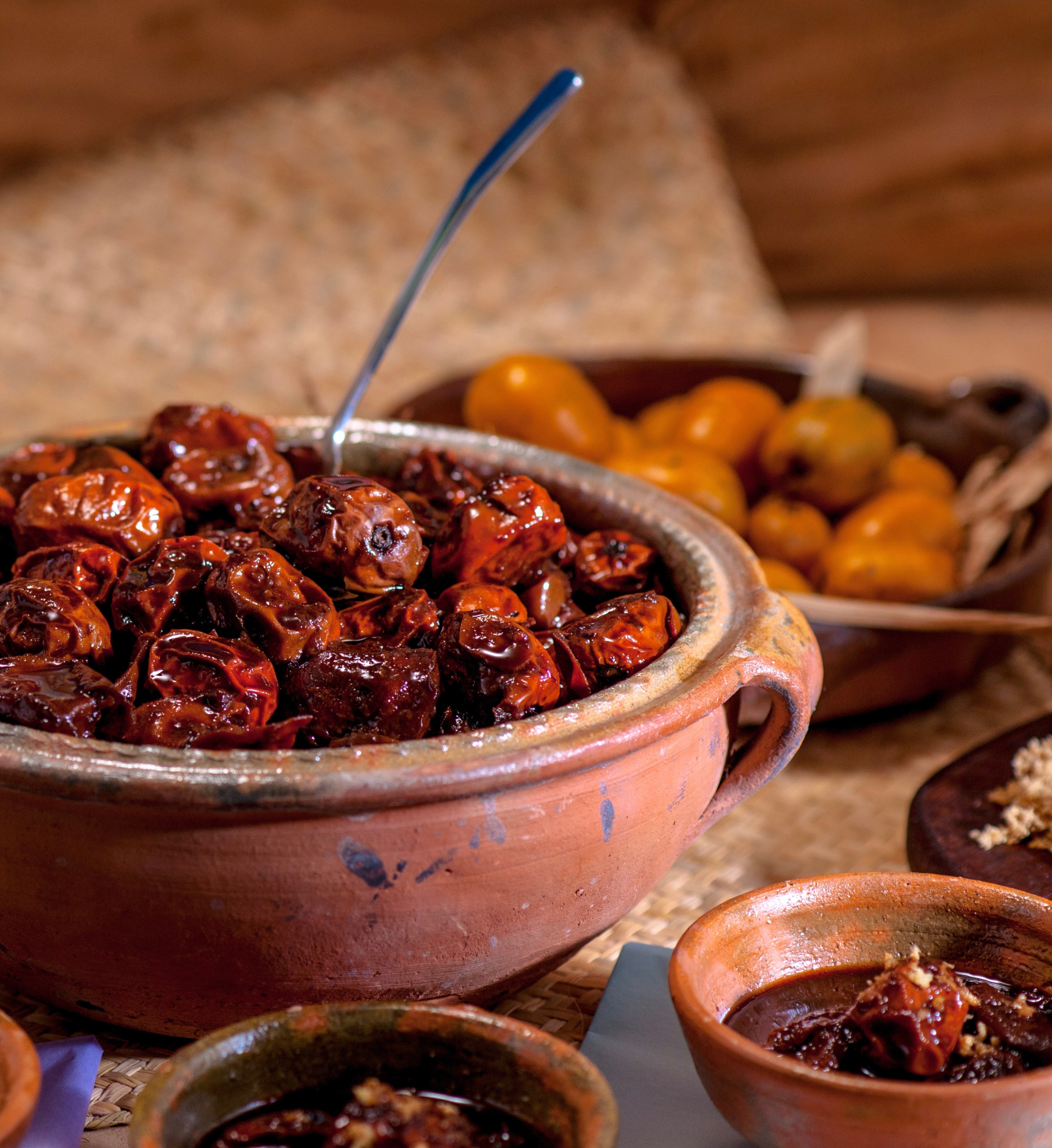 We have celebrated the Día de Reyes ever since we moved to the United States. Since most people don't celebrate Three Kings Day here, we plan lots of activities and crafts for Epiphany, from reading books about the Three Kings to cooking Three Kings Day recipes, including delicious Rosca de Reyes buns.
Every year they wait for the arrival of Melchior, Gaspar, and Balthazar. I love that we are keeping this tradition alive at home! Do you celebrate Dia de Reyes?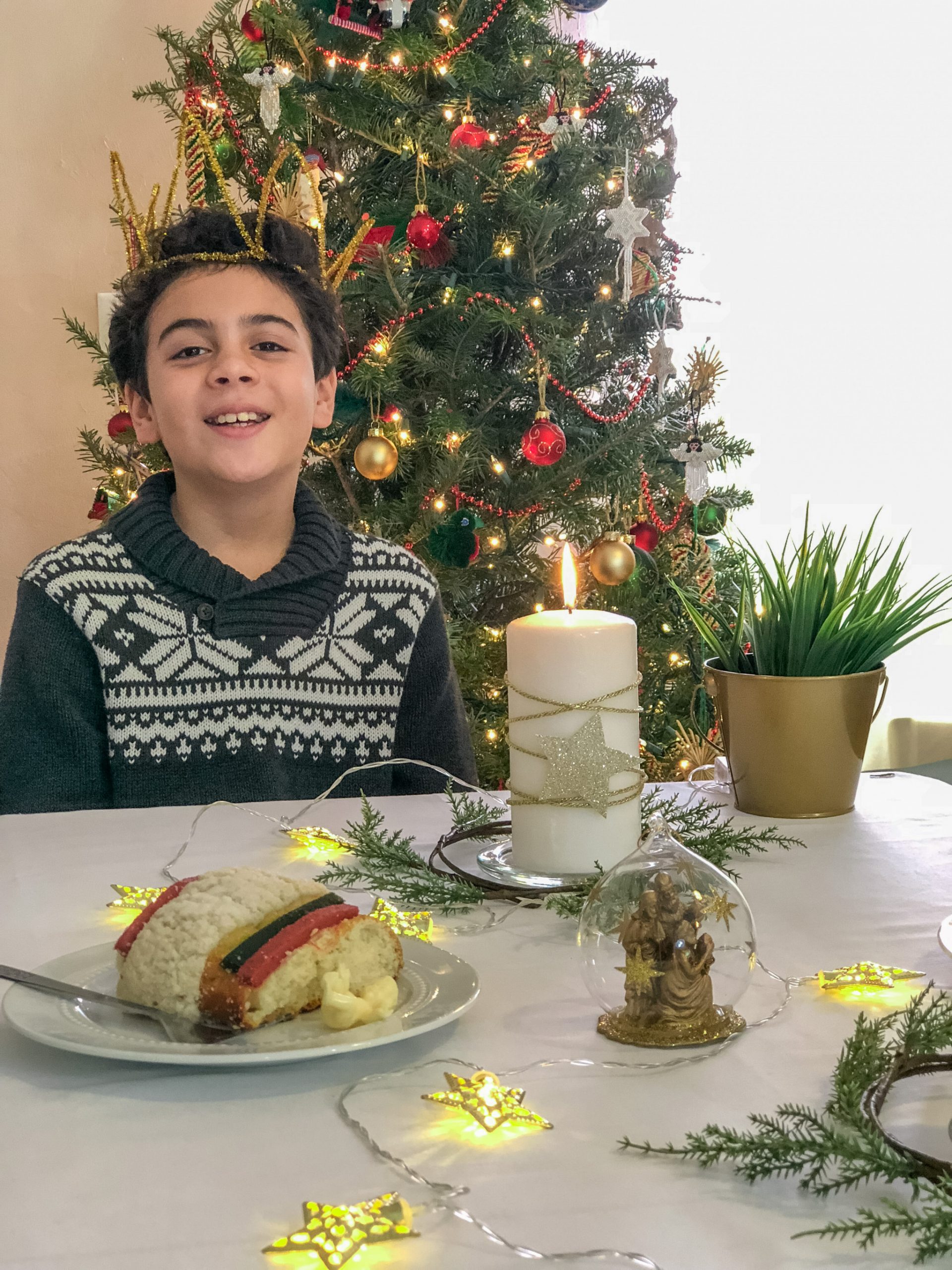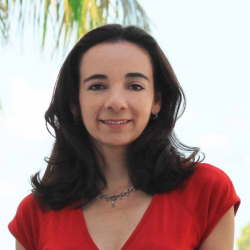 Latest posts by Paula Bendfeldt-Diaz
(see all)