This post is full of fun and easy crafts and activities for kids to celebrate Día de Reyes, or Three Kings Day. I love sharing traditions and celebrating holidays like this one with my family. So we are always looking for new and fun crafts and activities for El Día de Los Reyes that we can do together. From reading books to cooking some of my favorite traditional foods, here are some cool things you can do with your children for Three Kings Day.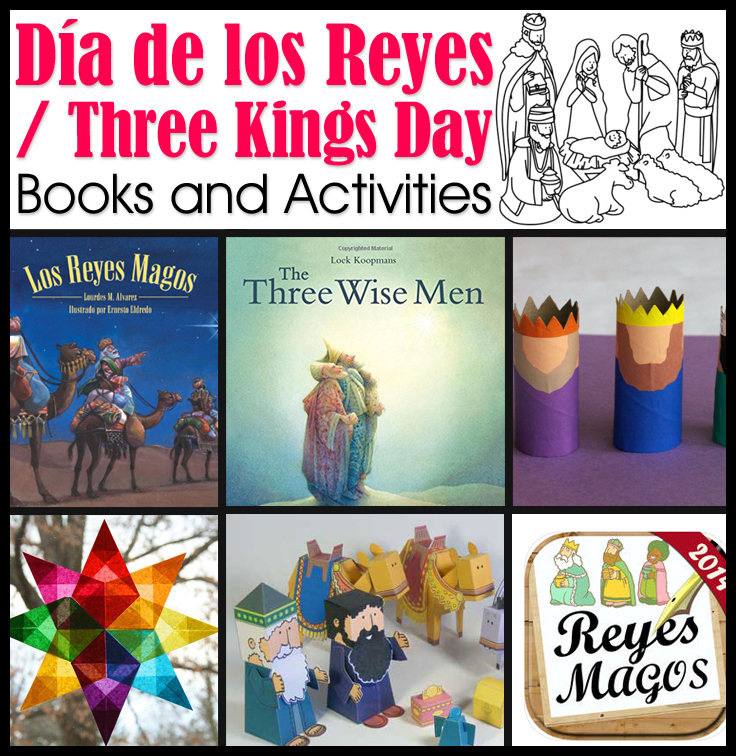 Fun and Easy Three Kings Day Crafts and Activities
On January 6th, My kids usually run down to open the gifts brought by the Three Magi. Growing up in Guatemala, this is a family tradition I looked forward to as a child. Día de Reyes, or Epiphany, is a Catholic celebration that marks the Three Kings' arrival to Bethlehem twelve days after Christmas, bringing presents to baby Jesus. It is an essential part of Christmas traditions in Guatemala and many Latin American countries.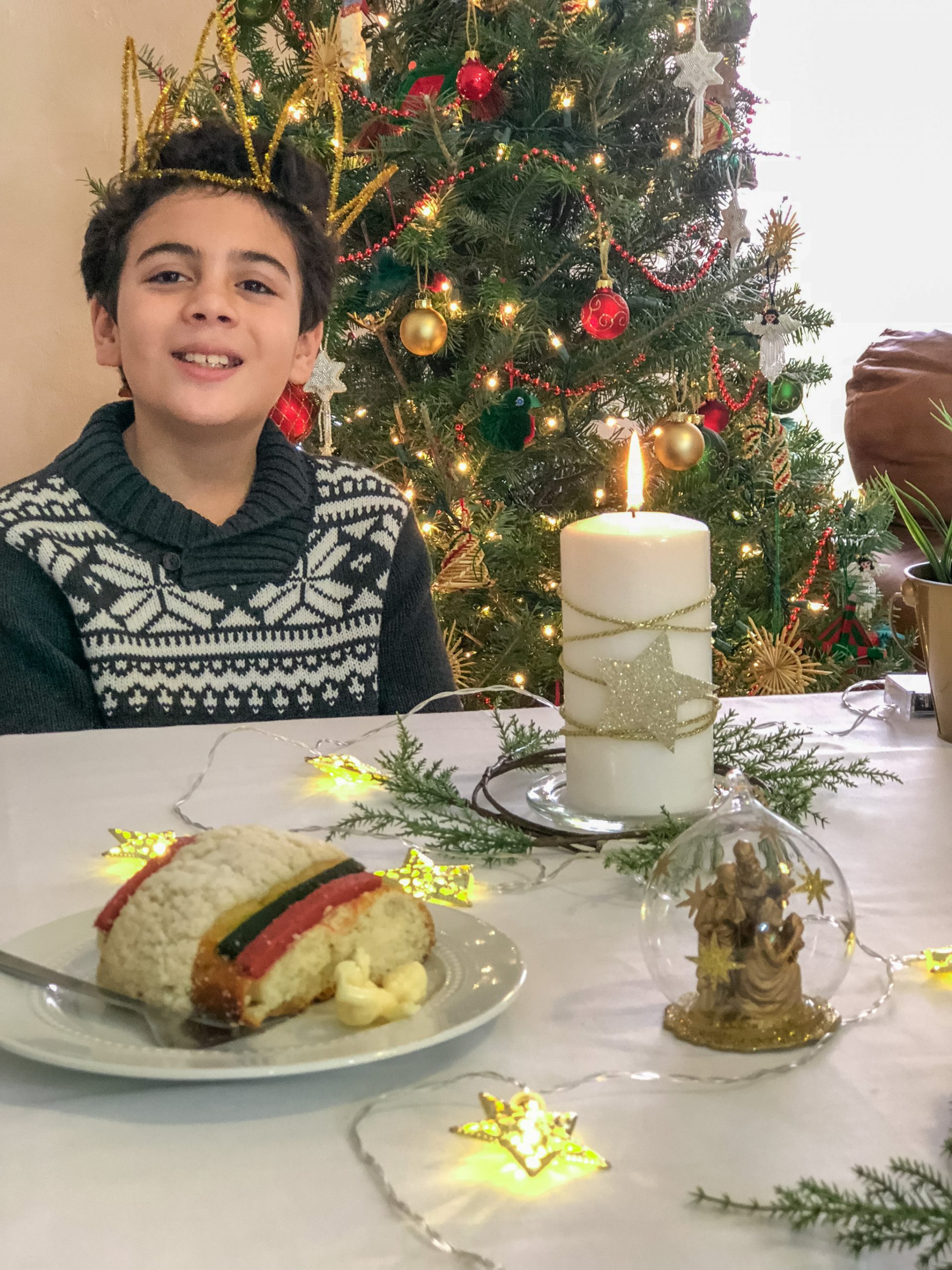 I love sharing Guatemalan traditions like this one with my kids. It's a great way to keep them in touch with their Guatemalan roots and culture. After opening the presents, we eat the traditional Rosca de Reyes buns we cooked in the morning, sit around making crafts, and enjoy family activities. Here is a list of all the fun things we like to do on Three Kings Day
Dia de Reyes Books for Children
In our house, the Three Kings Day or Reyes Magos always brings the kids at least one book. After getting lots of toys from Santa Claus on Christmas, I ensure that the presents they get from the Three Magi are meaningful and valuable. As a kid, my parents did the same. As a result, the gifts from the Three Kings were always helpful or educational.
Reading books about the Three Kings is a great way to help kids learn more about the meaning behind the Reyes Magos. It is a beautiful way to teach your children about cultural traditions and provide context and meaning behind holiday celebrations like Dia de Reyes. I have included Three Kings Day books for kids in both English and Spanish here and bilingual books. My kids are bilingual, and we always like to read in both languages.
Dia de Reyes Books for Children in English
Tommy de Paola illustrates this lovely book in English. It tells the story of the Three Magi and their journey to find baby Jesus in a beautiful way.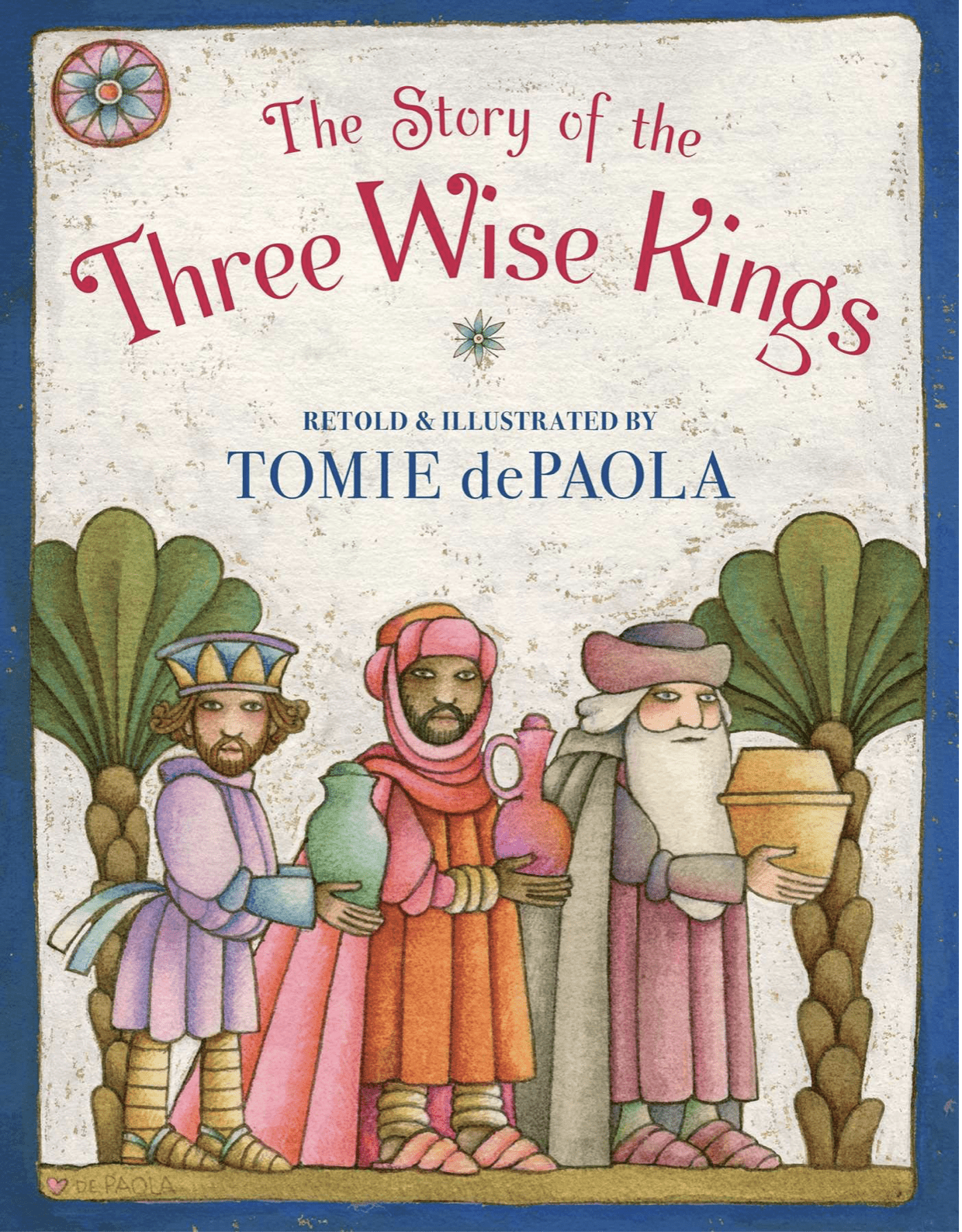 It is a book of the song "We Three Kings" and includes its lyrics and gorgeous illustrations.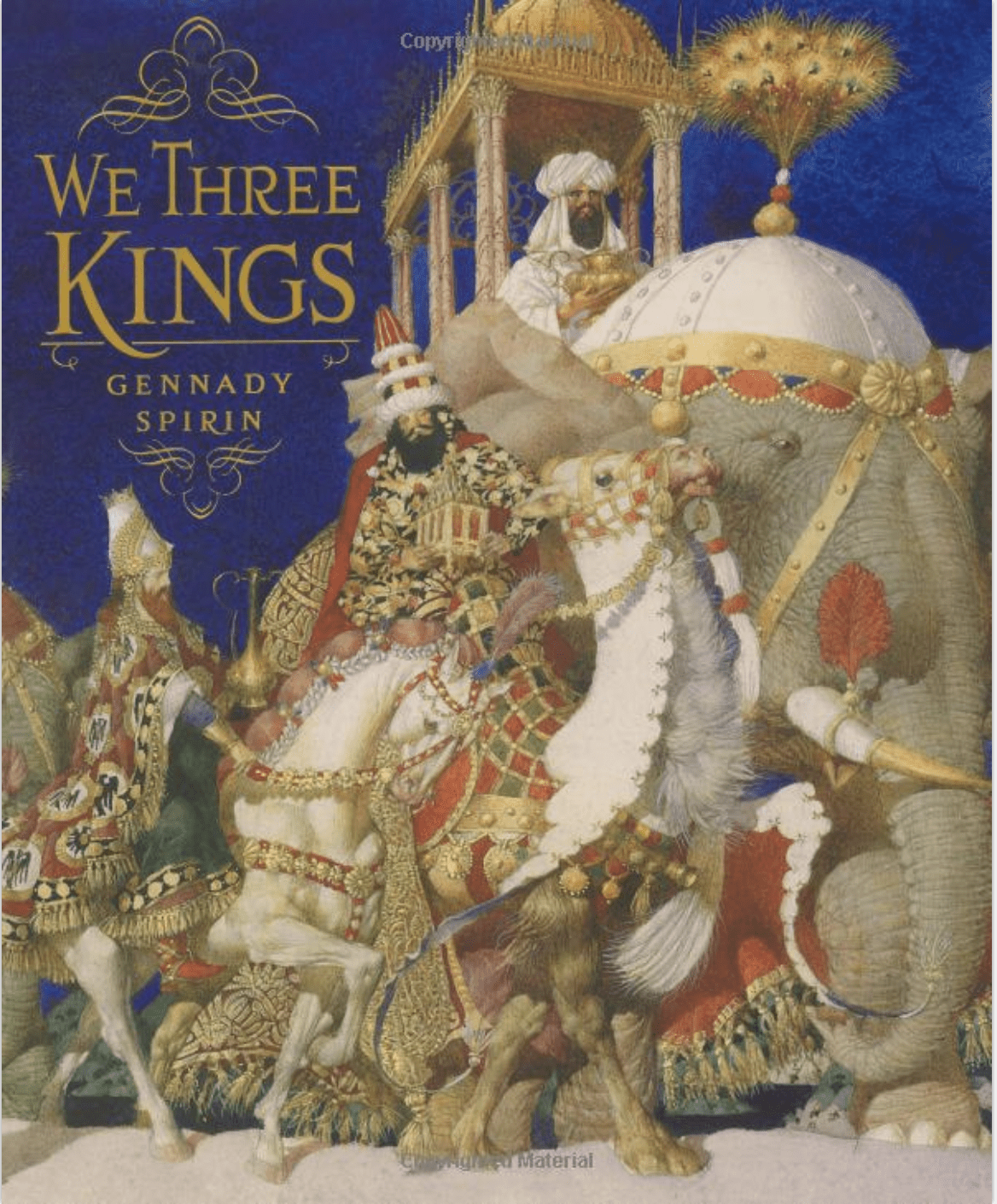 A twist on the Nativity story featuring three wise queens instead of the Three Kings, this book focuses on their extensive entourages who traverse afar.
Dia de Reyes Books for Children in Spanish
This book in Spanish tells the story of Mary and Joseph and how the Three Kings followed the star of Bethlehem to find the newborn King. This book includes a CD and is ideal for kids ages six and up.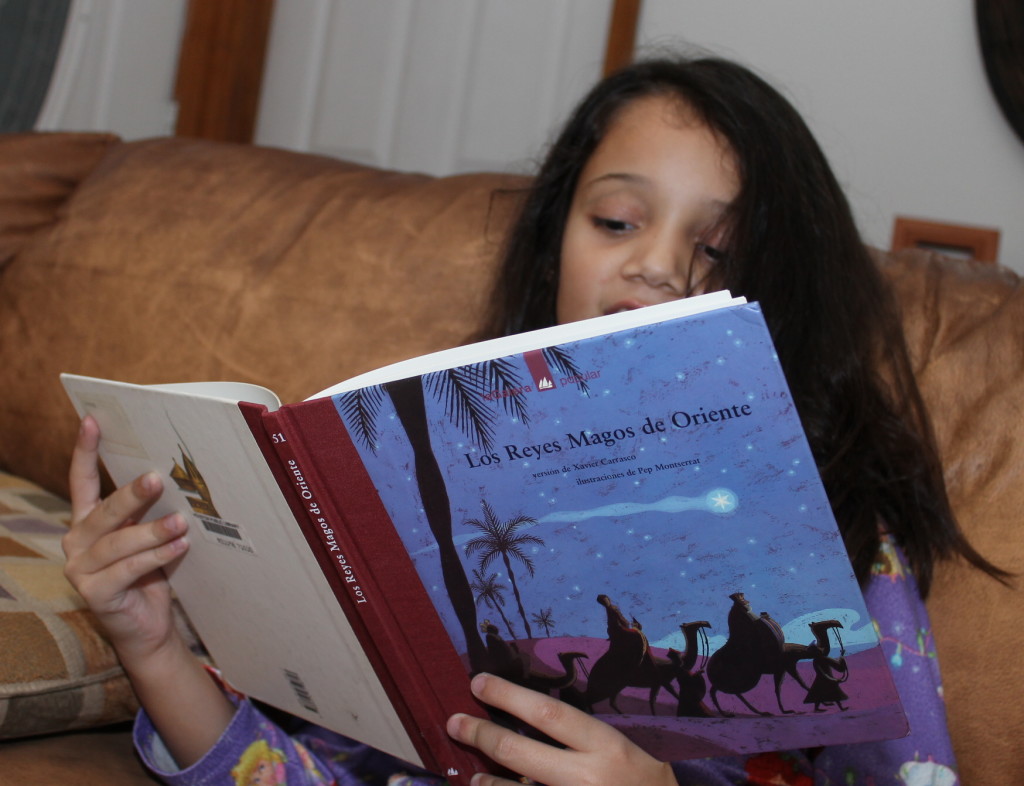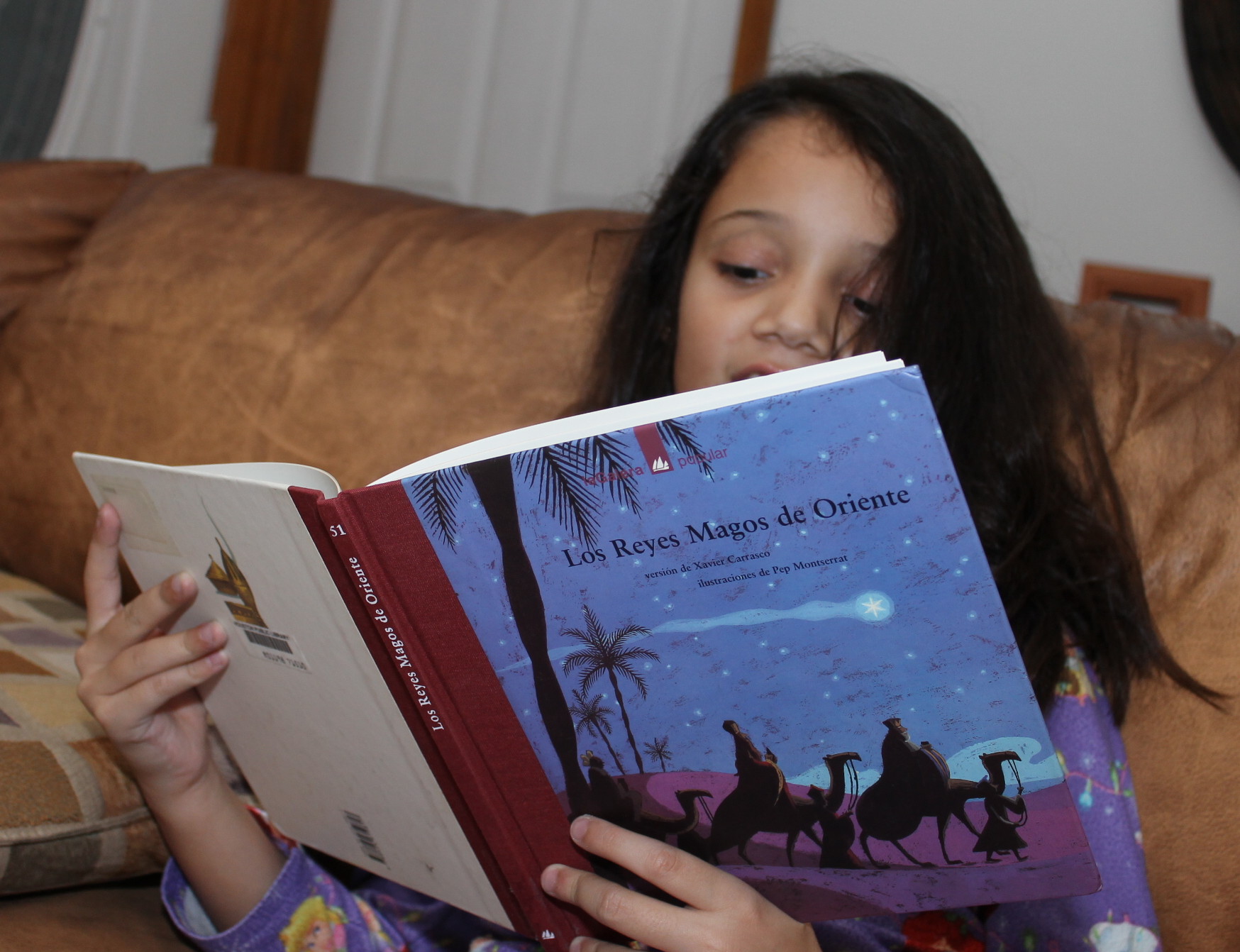 In this Spanish book, the origins and traditions of Three Kings Day, also known as Epiphany or the 12th day of Christmas, are explored through the excitement of brother and sister Miguel and Maria.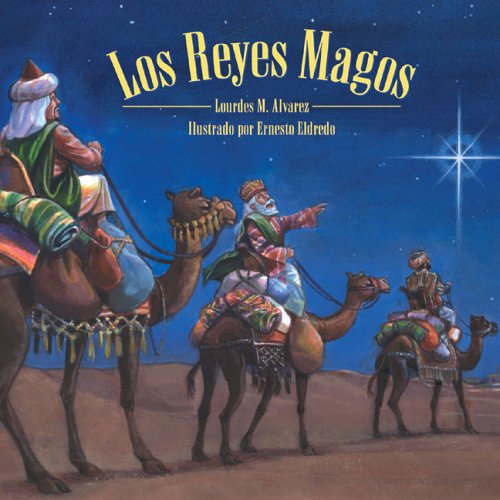 Bilingual Three Kings Day Books for Children (Spanish and English)
This bilingual book teaches kids about the significance of Dia de Reyes, focusing on celebrating the holiday. It includes an explanation of Three Kings Day traditions and the meaning of gold, frankincense, and myrrh. This book also contains songs, puzzles, and coloring pages!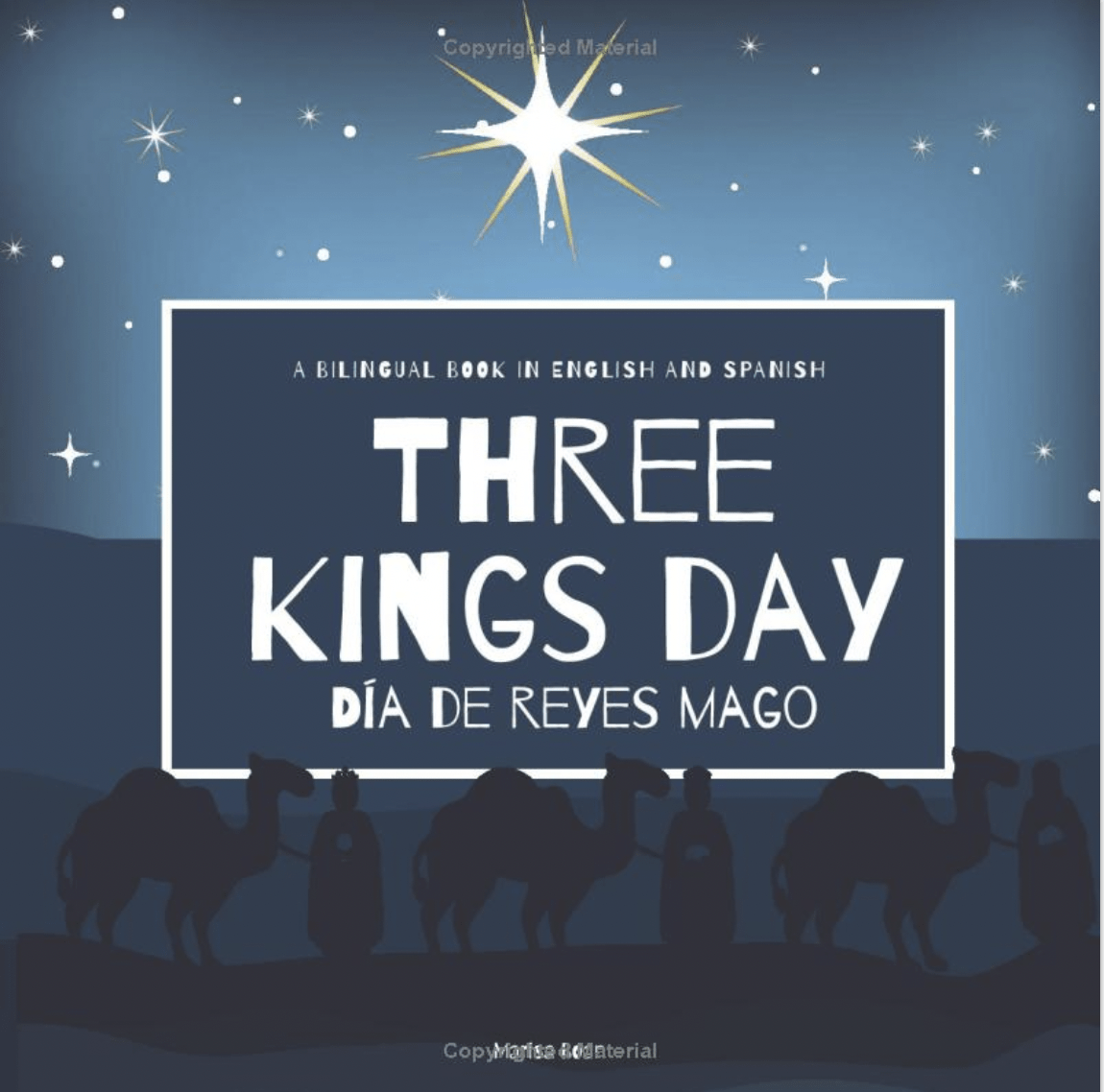 This book in Spanish, written for Puerto Rican children (or children of Puerto Rican descent), provides a fun twist on the classic Christmas story of Los Reyes Magos. A magical coqui accompanies a Puertorican girl to the first Christmas, and the song of the coqui helps the kids find baby Jesus.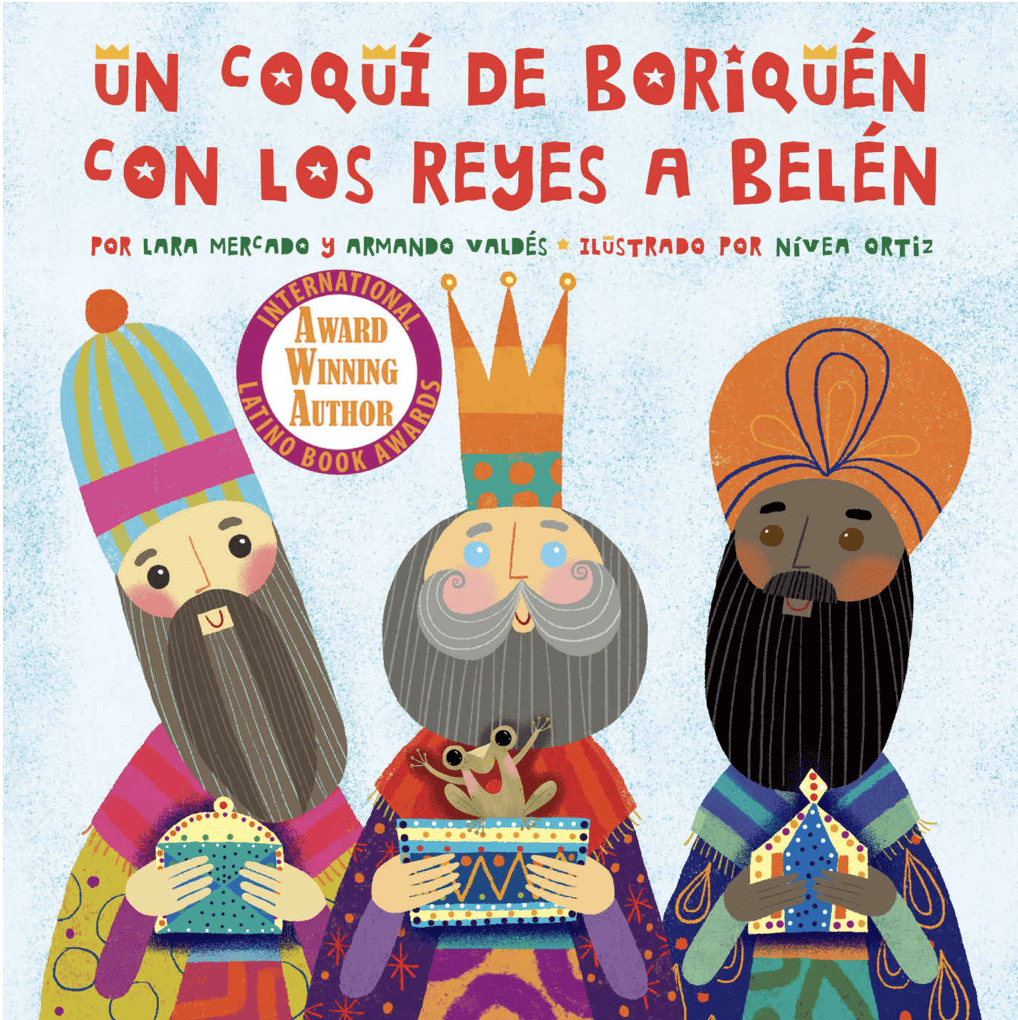 Apps
Take advantage of technology and cross-cultural educational tools to create learning opportunities about other places and cultures. For example, an app can help your kids better understand their Hispanic Heritage while having fun learning about traditions like Three Kings Day. Apps make learning about Dia de Reyes something fun and interactive. I've included apps that let kids talk to the Three Kings, write a letter to the Three Magi or even sing songs about the Reyes Magos.
Write a message for the Three Wise Men to let them know you have been a good kid this year! This app is an easy way to use technology in a fun way and get your kids excited about their list of presents for Three Kings Day.
Nothing to get the holiday spirit better than Christmas songs! Here are some of the classic Spanish Christmas songs you and your kids will love to sing along.
Fun Activities and Crafts
These fun activities are a great way to introduce kids to the meaning and traditions behind the Día de Reyes or Three Kings Day. These Día de Reyes are great family activities for kids to do on Día de Reyes.
Kids can better understand the significance of this day and the traditions that go along with it.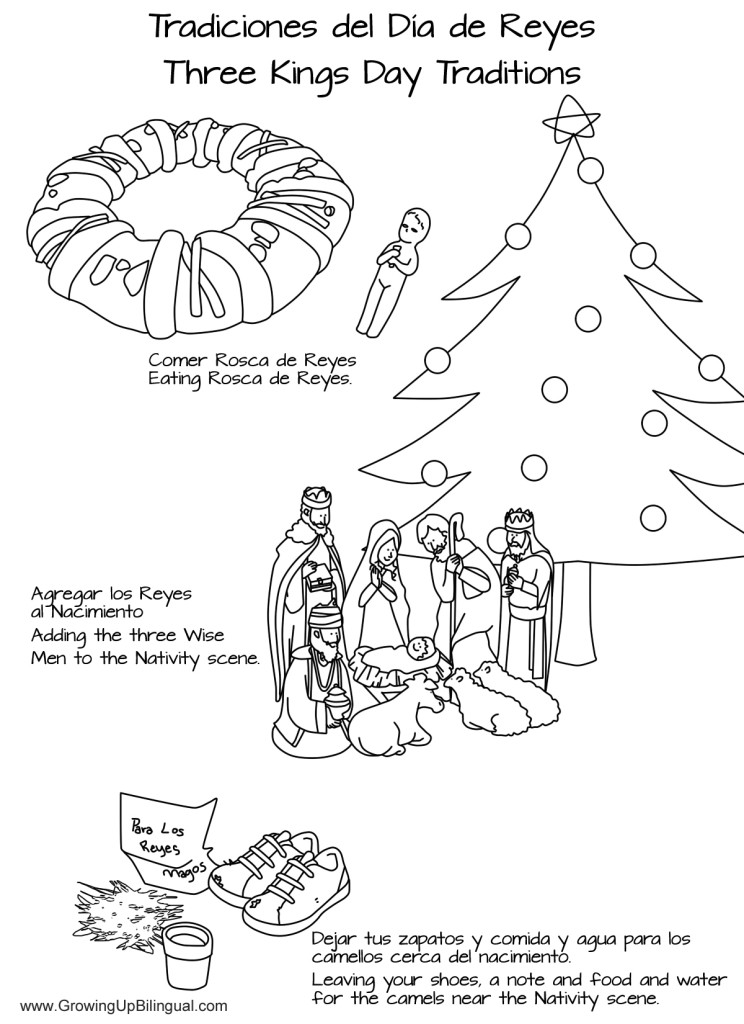 Create easy and beautiful paper stars for your windows to guide the Three Wise men home.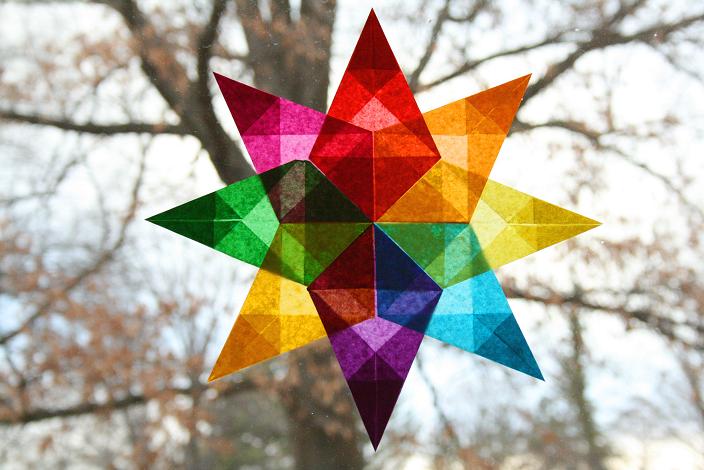 Make these super cute paper kings with your kids to celebrate the day.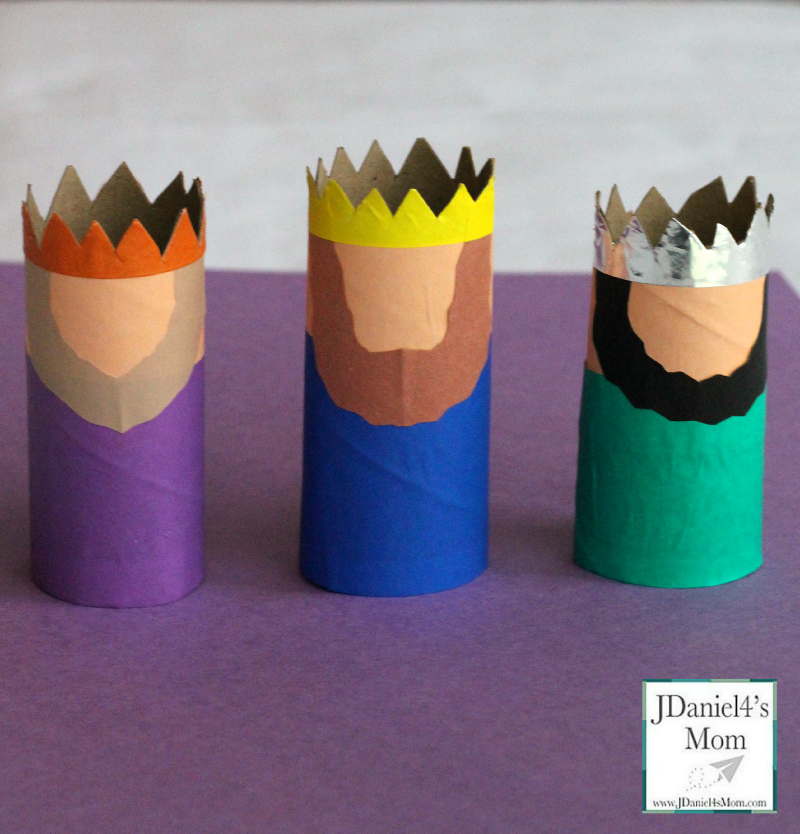 It is a super fun craft to make with young ones. What's more, your kids can play with these paper dolls.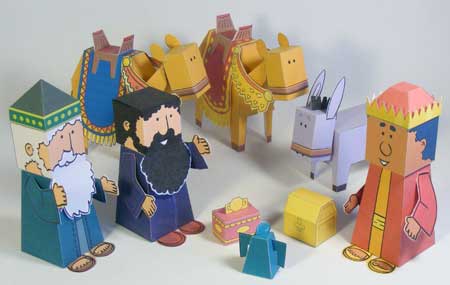 Make a super easy craft that will make a fabulous keepsake and a fun home decoration.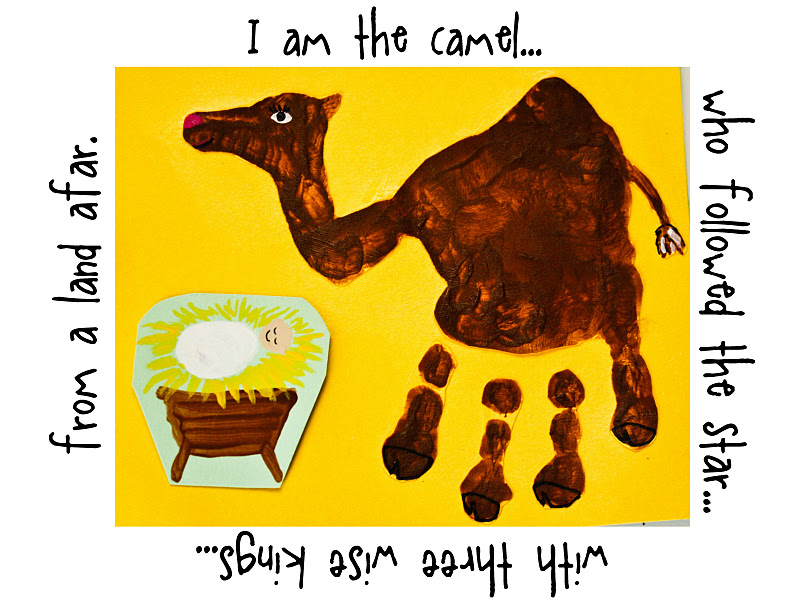 Three Kings Day Recipes
Nothing says holidays like delicious food! And in my home, many family traditions revolve around food. These days, we spend a lot of time preparing our favorite Christmas meals in the kitchen. So here are some of my favorite recipes you can make with the kids to celebrate Día de Los Reyes Magos.
Here is a super easy recipe for Rosca de Reyes buns you can bake with your kids. Rosca de Reyes or Roscón de Reyes is a sweet bread with caramelized fruit eaten during this holiday.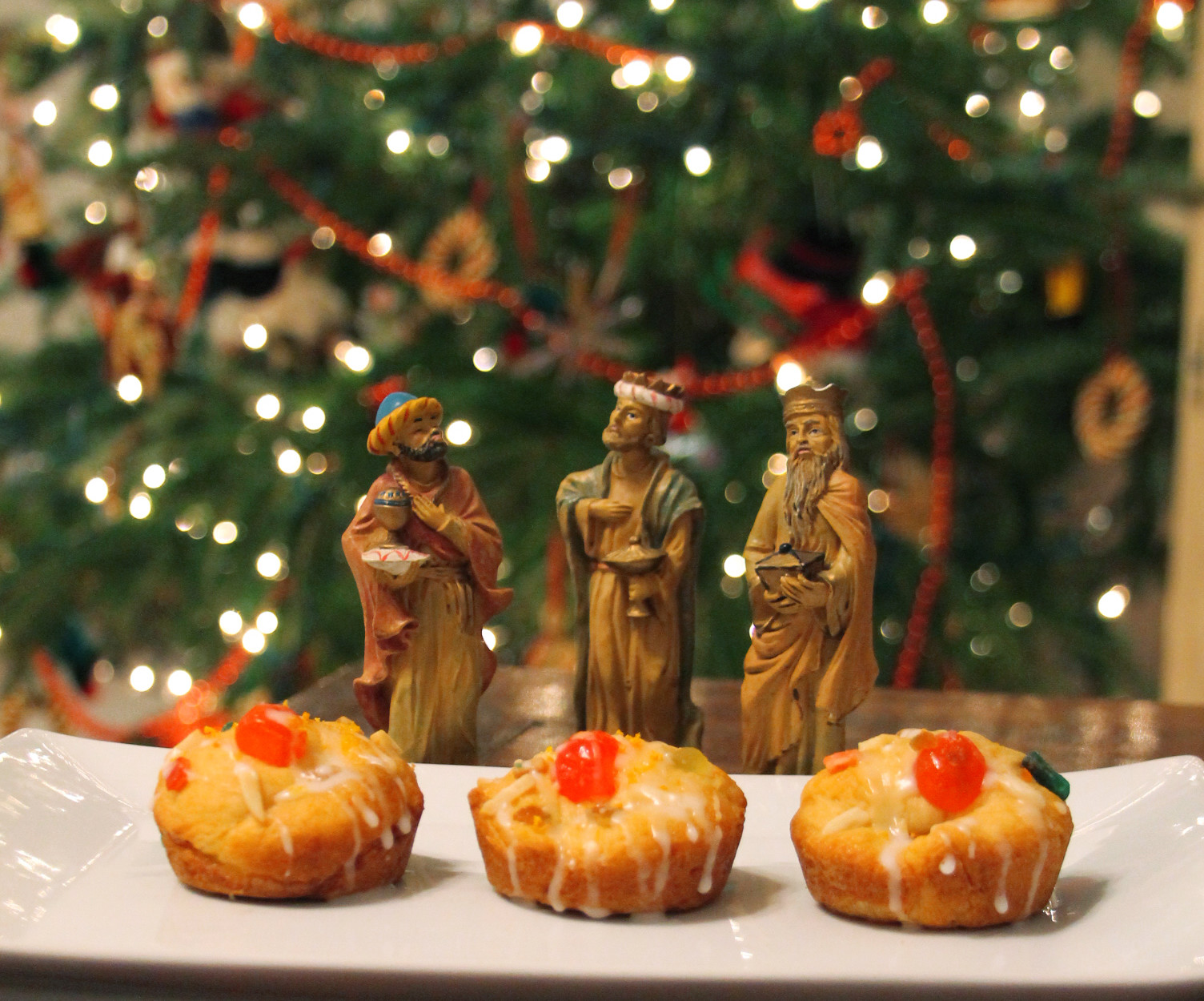 A Guatemalan hot drink traditionally served during the holiday season. It contains different fruits such as pineapples, plums, apples, and many more, perfect for cold weather.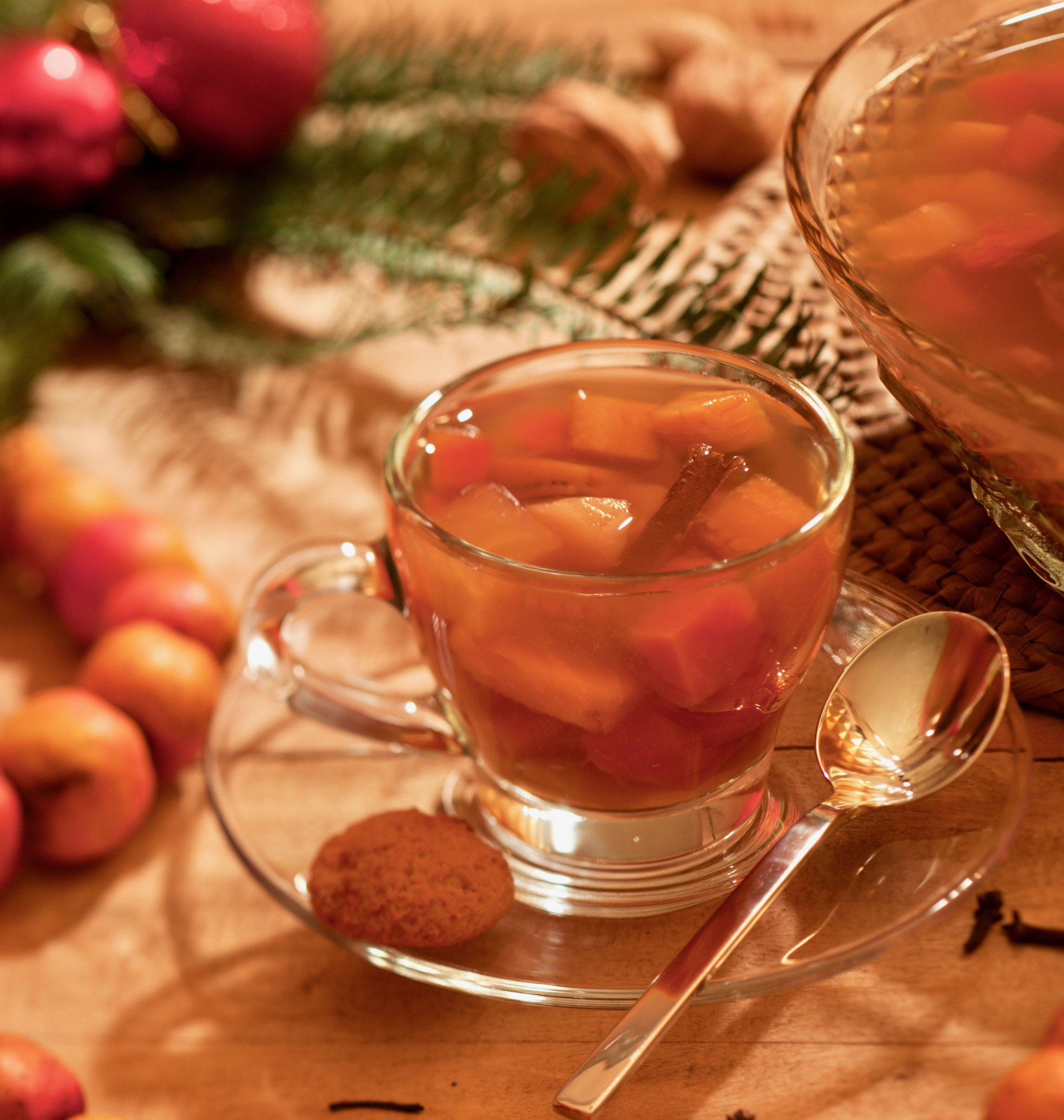 This spiced cherry Arroz con Leche is a festive twist on the traditional dish, making it a delicious dessert for Christmas or Three Kings Day.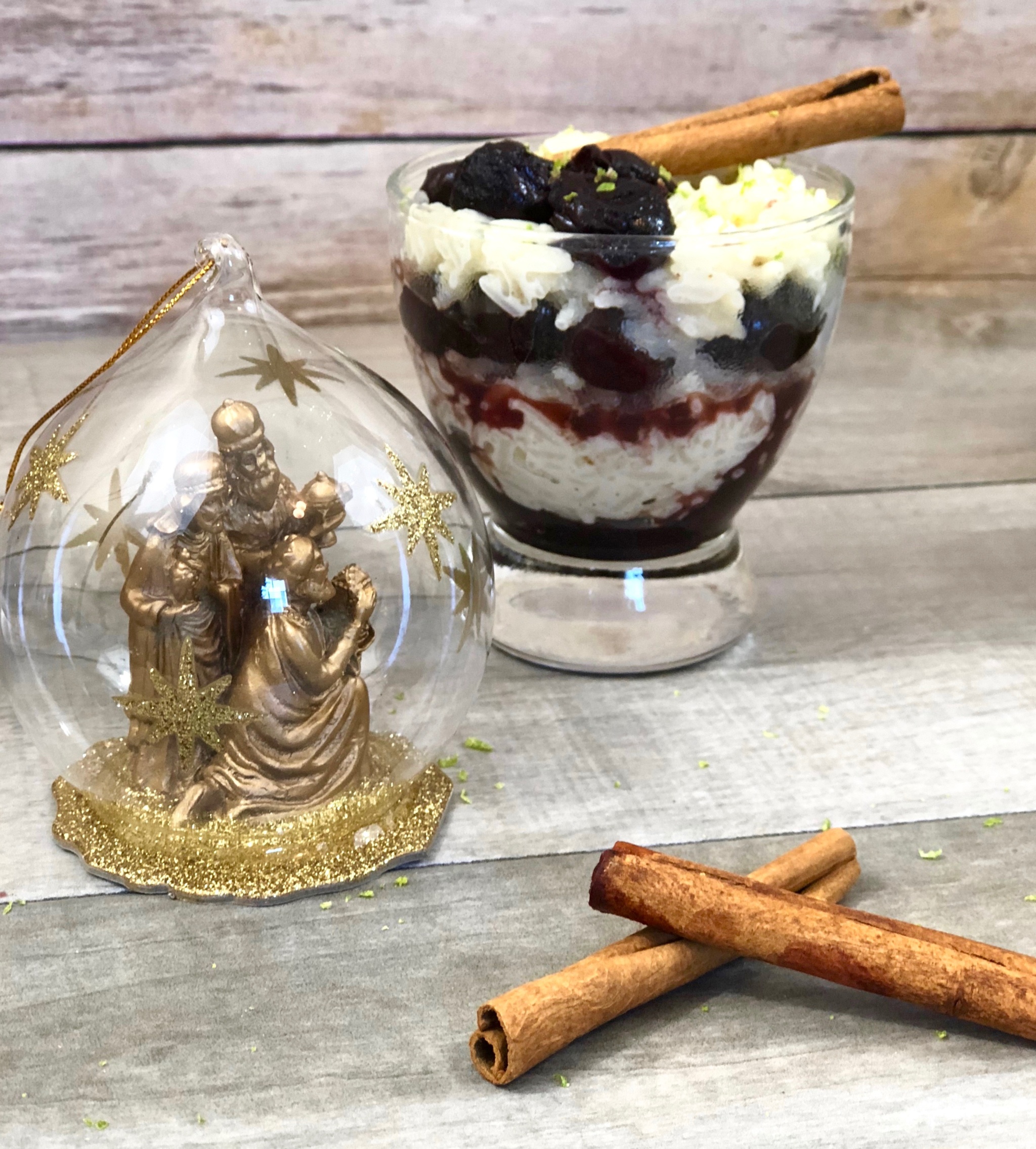 More Traditional Guatemalan Recipes to Enjoy During the Holidays:
Here is a list of my favorite traditional Guatemalan food during the holiday season. Christmas and other holidays like Las Posadas and Three Kings Day is the perfect time to teach our kids about their Hispanic Heritage. And the food is a big part of keeping our Guatemalan traditions alive.

This Guatemalan food is based on my grandmother's recipe, made with corn masa and a chicken or pork filling wrapped in fresh banana leaves. I have come up with the best recipe for Guatemalan tamales with some personal tweaks, including easy step-by-step instructions.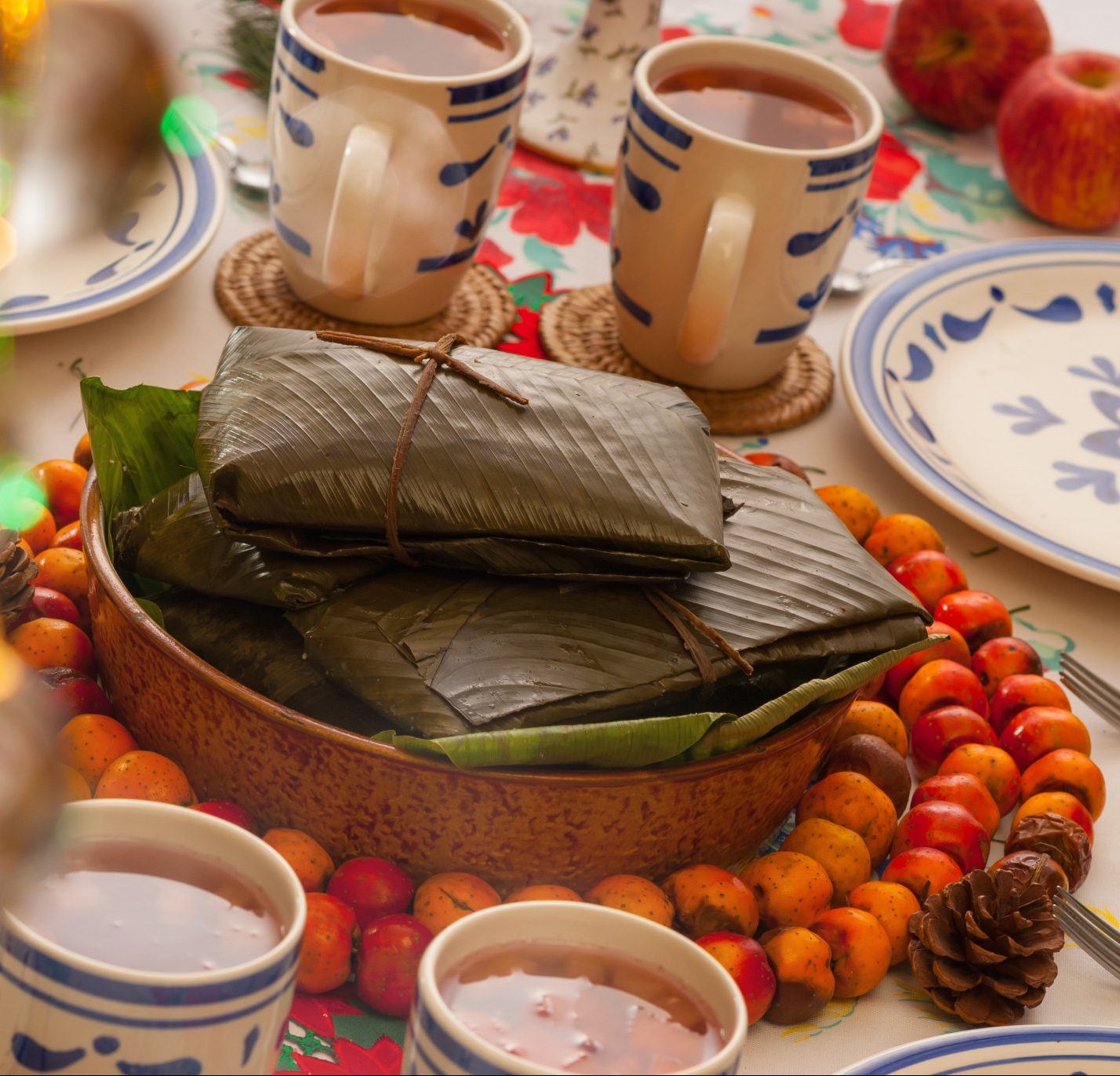 Corn atole is a hot drink of fresh corn. This traditional drink has its origin in the Mayan culture, perfect for cold weather, posadas, and Christmas time.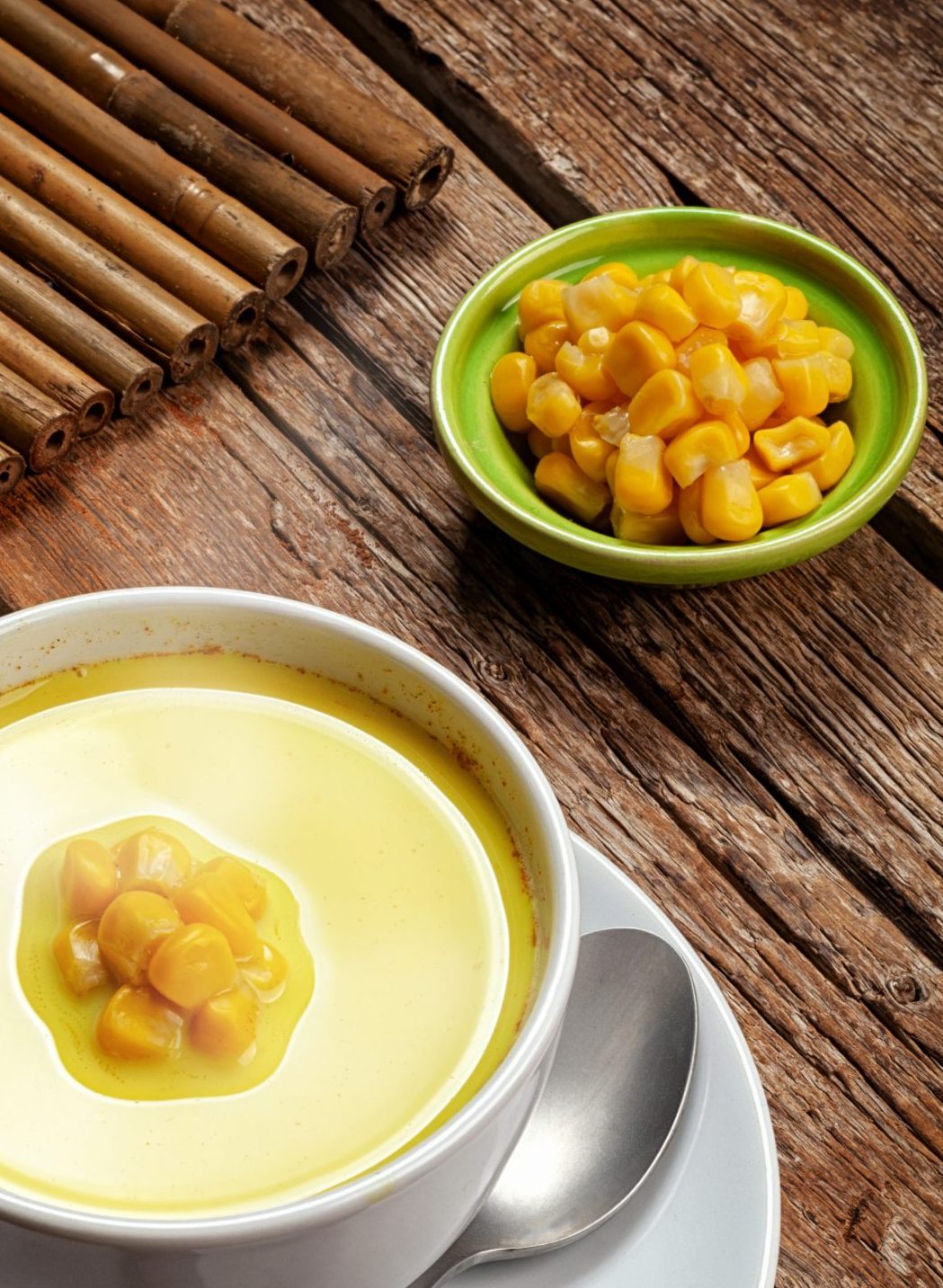 Learn how to make these delicious traditional tamales at home! A smaller type of Guatemalan tamal is filled with pork or chicken and a tomato-based recado or sauce wrapped in corn husks.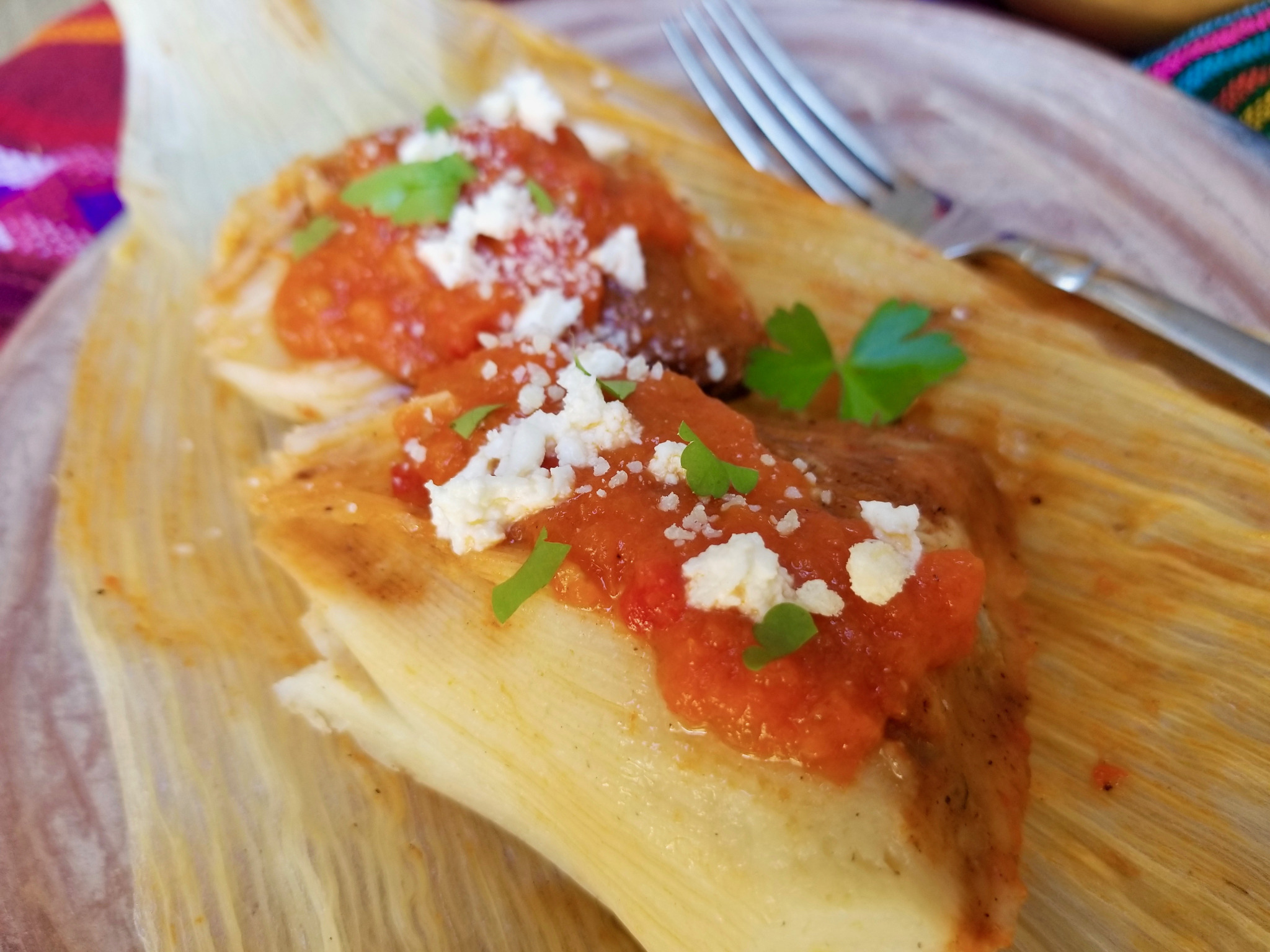 Bits of fried wheat-based dough, crisp on the outside and soft on the inside, perfect for a cold day. The dough is covered in white sugar and served swimming in light syrup with a hint of anise.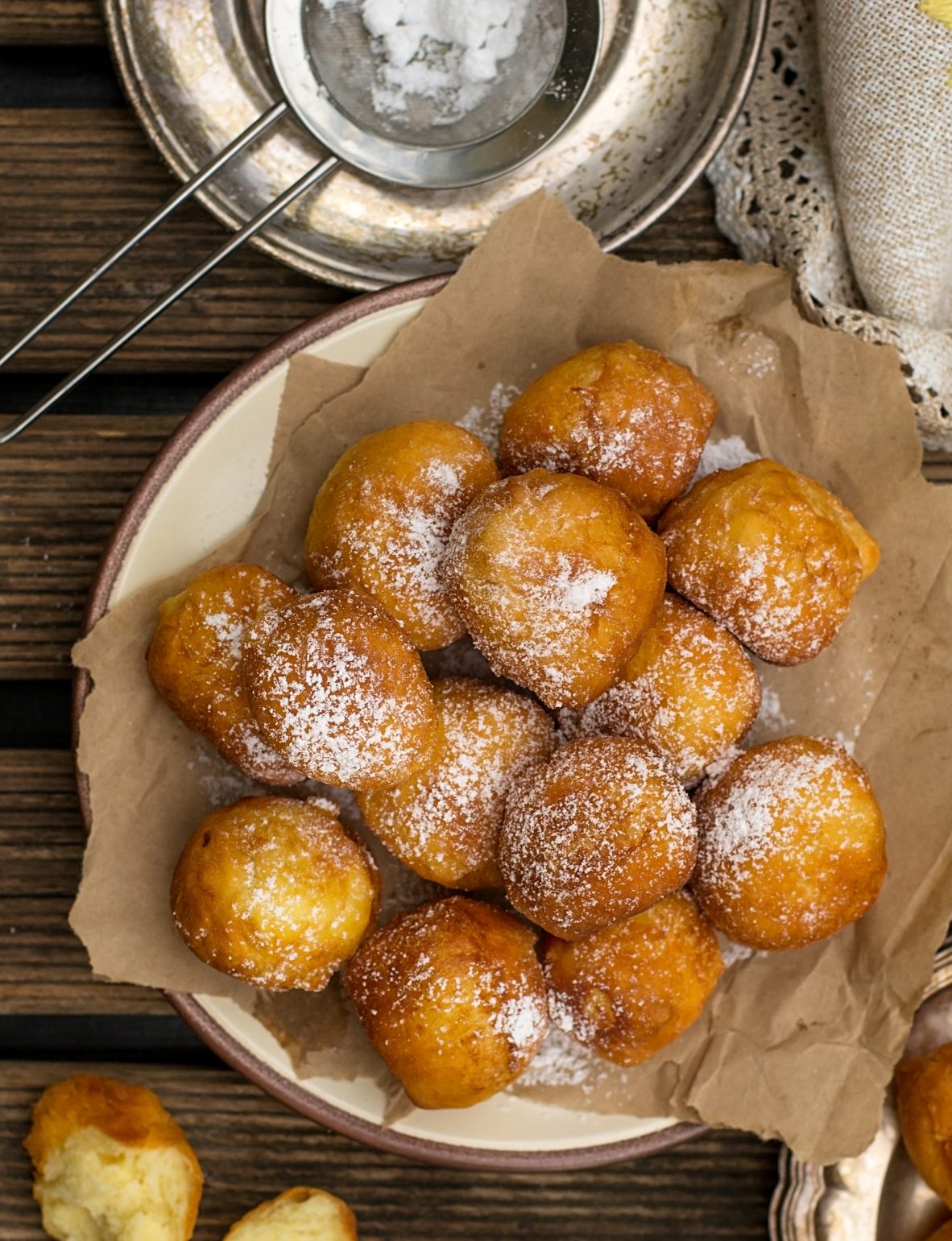 I love sharing traditions that remind me of when I was a kid in Guatemala, and Three Kings Day was one of the best holidays! I found that fun crafts and activities are the best ways to teach my kids about their Guatemalan roots while making new traditions. From creating fun handprints to cooking my favorite dishes, Día de Los Reyes Magos is an essential part of holiday traditions. So how do you celebrate Three Kings Day? I would love to hear from you and your family traditions!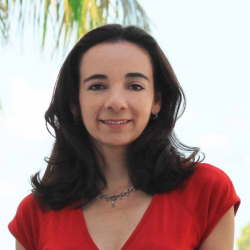 Latest posts by Paula Bendfeldt-Diaz
(see all)