This shop has been compensated by Collective Bias, Inc. and its advertiser. All opinions are mine alone. #TryMembersMark #CollectiveBias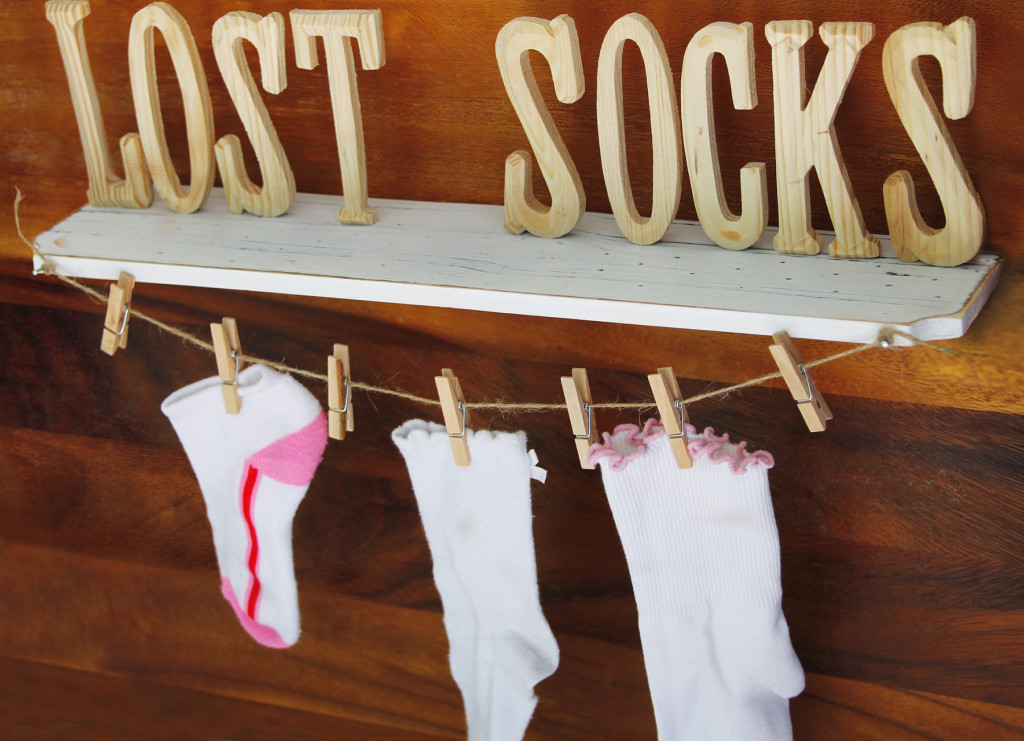 Growing up we had a cleaning day, usually Saturday, where everyone had their jobs to do around the house. In traditional, Latino style, my mom always took care of the laundry and me and my little brother where always helping sorting everything out.  Our biggest job, as kids, was al to clean our room and sort and put away all the clean laundry. I was not very fun of keeping my room clean or going through pile upon pile of laundry and returning it to the drawers where it belonged.

Just like my parents did with me, I have to enforce the clean room / laundry policy in my household, but I am less traditional than my family was growing up and help inside the house as well as out.  But I can still, totally, sympathize with my children on the joylessness of chore day. Instead of spending a Saturday asking, persuading the kids to get the job done, I have developed these chore tips to make cleaning / laundry day more fun for my kids than it was for me.

1.How clean is your room?  Kids love to pick out hypocrisy, they are masters at it.  If our room isn't clean it's a whole lot harder to convince them of the importance of cleaning theirs. So, yes, I still have to clean my room on Saturdays and an adult ….*sigh*  
2. Manage the chaos all week. Saturday room cleanings take two or three times longer if we allow the kids' rooms to fall into chaos for the other 6 days of the week.  When kids see hours of cleaning ahead of them they ALWAYS balk.  Instead, we have mini straightening sessions every night and implement the 3 toy rule.  This rule says that only 3 toys may be out at one time.  Want to play with a different toy? Put one back!
3. A place for everything and everything in its place. Kids are natural pile makers (or shovers into dark cornerers). If you have a place for everything in their rooms or the house it is easier to help that thing find its way home.  Plastic shoe boxes and bins are our organization friends.

4. Laundry Days, not day. It takes a LOT less time if everyone's' laundry has its own day. We stopped washing clothes on Saturday mornings and stick with towels and bed linens. They are easy to wash and fold and usually little separation is required. The other days of the week are for washing our clothes.  Everyone has their own bushels (one for darks and one for lights, color coordinated of course) and their assigned laundry day. The clean clothes stay neatly folded in the bushel and are put away Saturday morning.

5. Make it fun and rewarding! I didn't get an allowance for Saturday chores as a kid but if I had it might have made me more eager to get them done. In our house, we set a 1 hour timer and whoever has completed their chores within the 1 hour time gets a BONUS.  This motivates the kids to work quickly and not lollygag, turning a boring chore into a cleaning competition.  The kids can also help mom and I with our chores for extra dinero!
One of our least favorite things about sorting clothes is matching socks as socks just seem to disappear in our home. I always wonder where all of those lost socks socks go and how incredible it is that they are always getting lost, I am wondering if when we move I will find socks under the stove, in the back of the sofa or somewhere more mysterious .
To make things easier I created this easy lost sock saver: by putting the socks that have no match on here it's easier to find their pairs. This sock saver is easy to make and is not just useful but also looks great in your laundry room as decoration.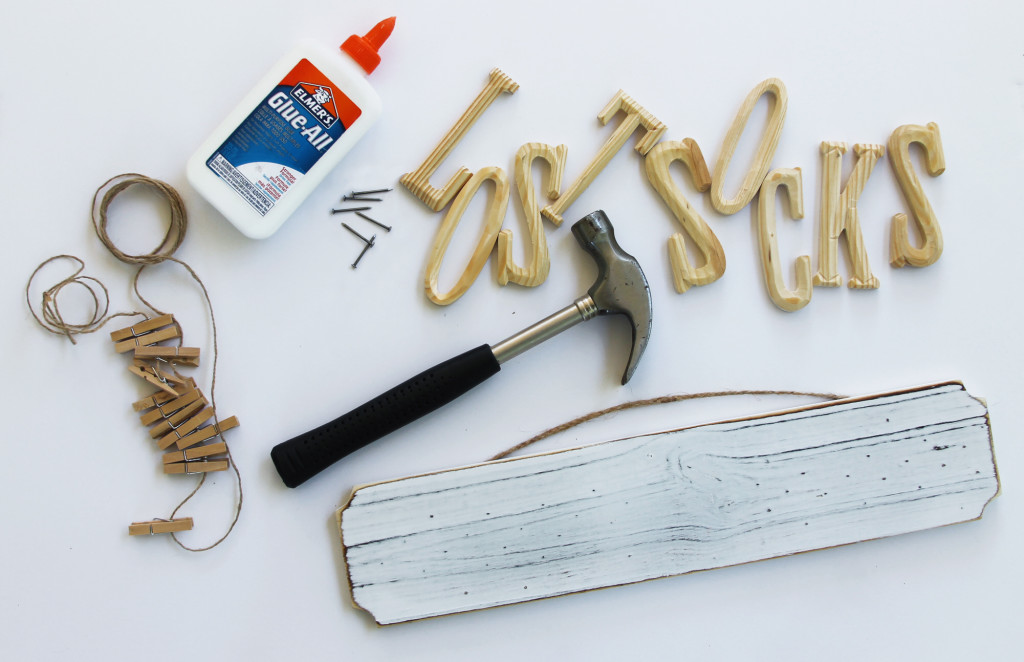 Materials
wooden letters
distressed wooden board
wooden clothes pins
nails
twine
Instructions
Glue the letters to the top of the board. To make them stand up I used small pieces of cardboard which I glued to the back to act as a support.
I placed two nails at each end of the board and tied the twine to them.
I placed the wooden clothes pins along the twine.
Hang your lost sock holder in your laundry.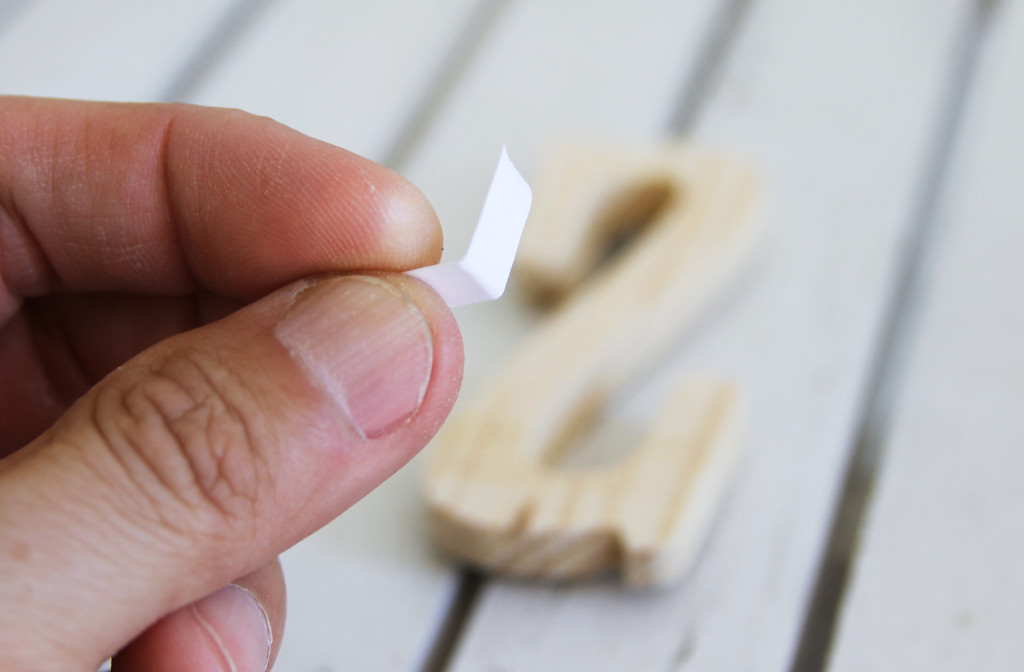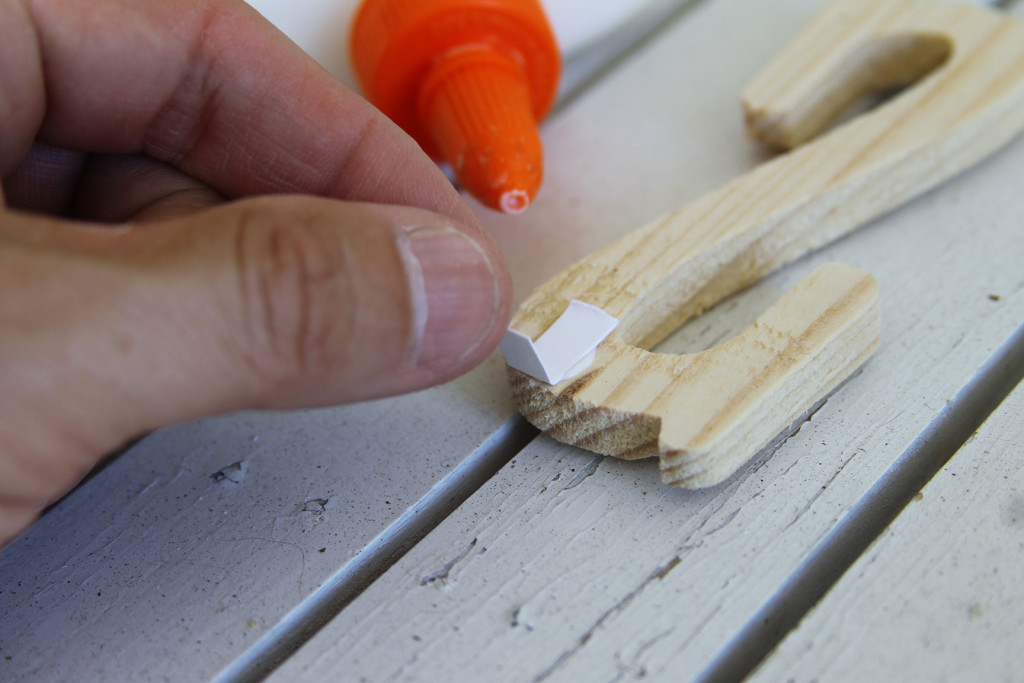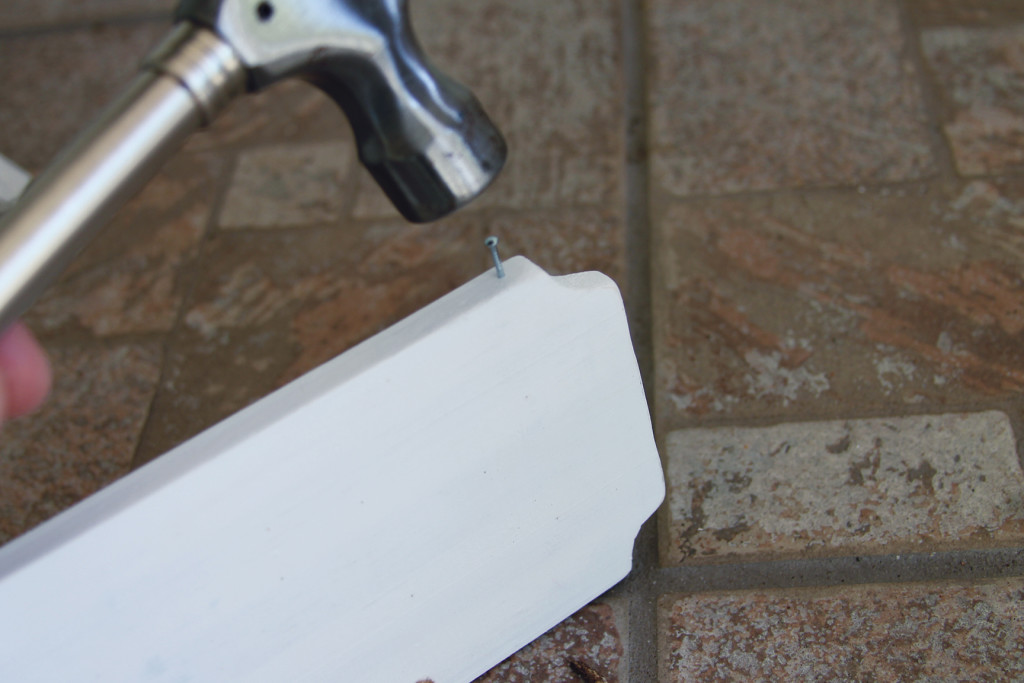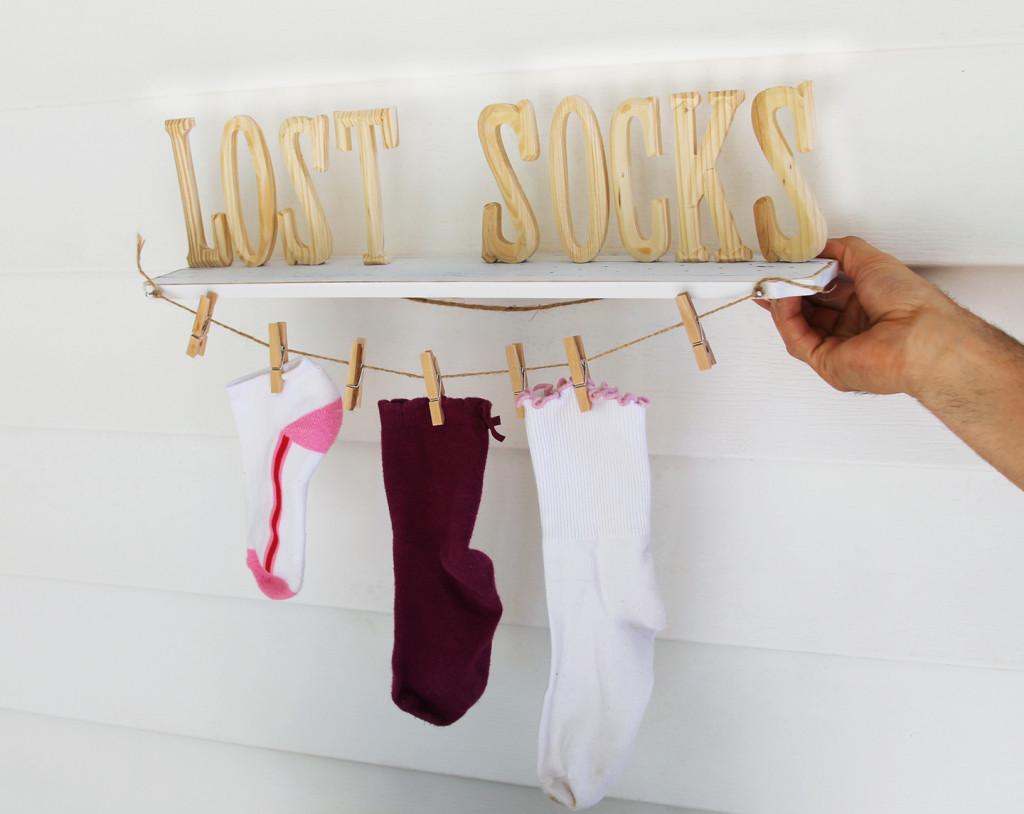 Since we wash in smaller loads in our HE washing machine, instead of piling all the laundry together, we look to be pretty economical with our laundry detergent .  Some time ago we made the switch to Sam's Club Member's Mark® Ultimate Clean laundry detergent. It gives you superior cleaning performance at only a fraction of the cost of the leading national brand. We like that we can use it in our HE washing machine and that we can wash on cold and still get the clothes perfectly clean, bright and white.  The Paradise Splash scent lingers on our clothes with fruity, musky and leafy notes that freshen up the drawers and closets – keeps the funky kid smell at bay – parents, you know what I mean!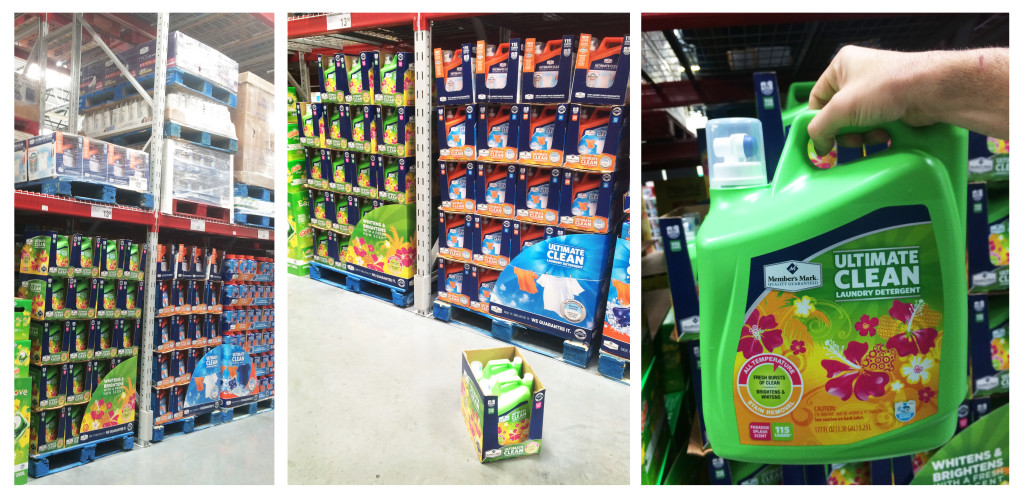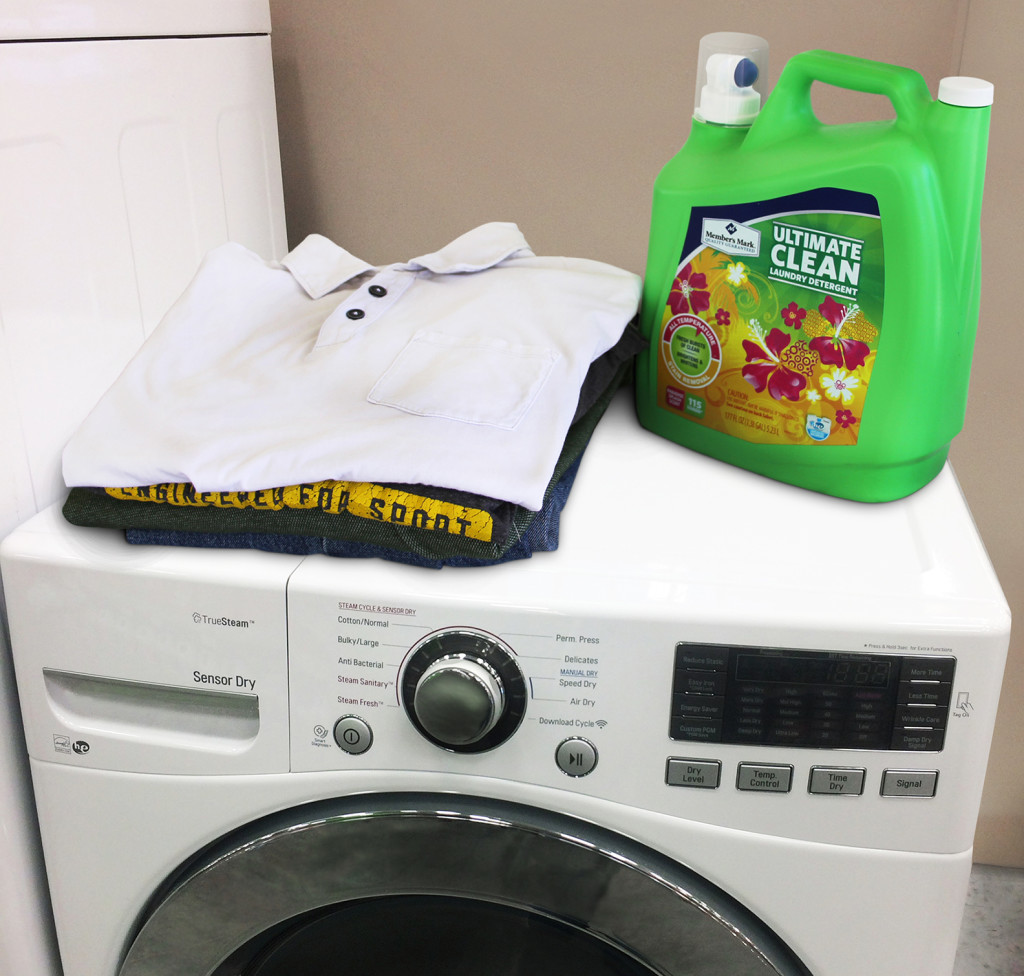 I hope you take our tips for making laundry and chore day a little easier and that you find this easy DIY lost sock holder a useful. And if you'll be utilizing tip 4. And washing smaller loads of laundry more frequently try Member's Mark Ultimate clean laundry detergent in Paradise Splash to save money on your laundry and keep your clothes looking great!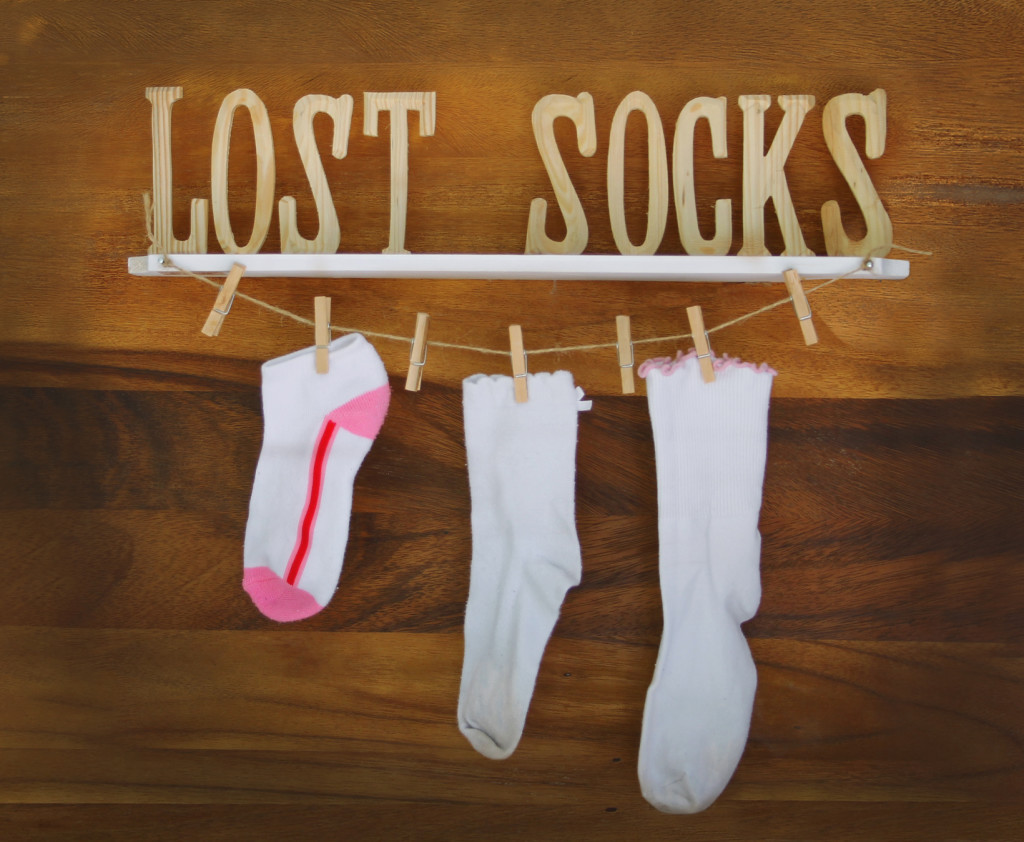 Latest posts by Cesar Diaz
(see all)