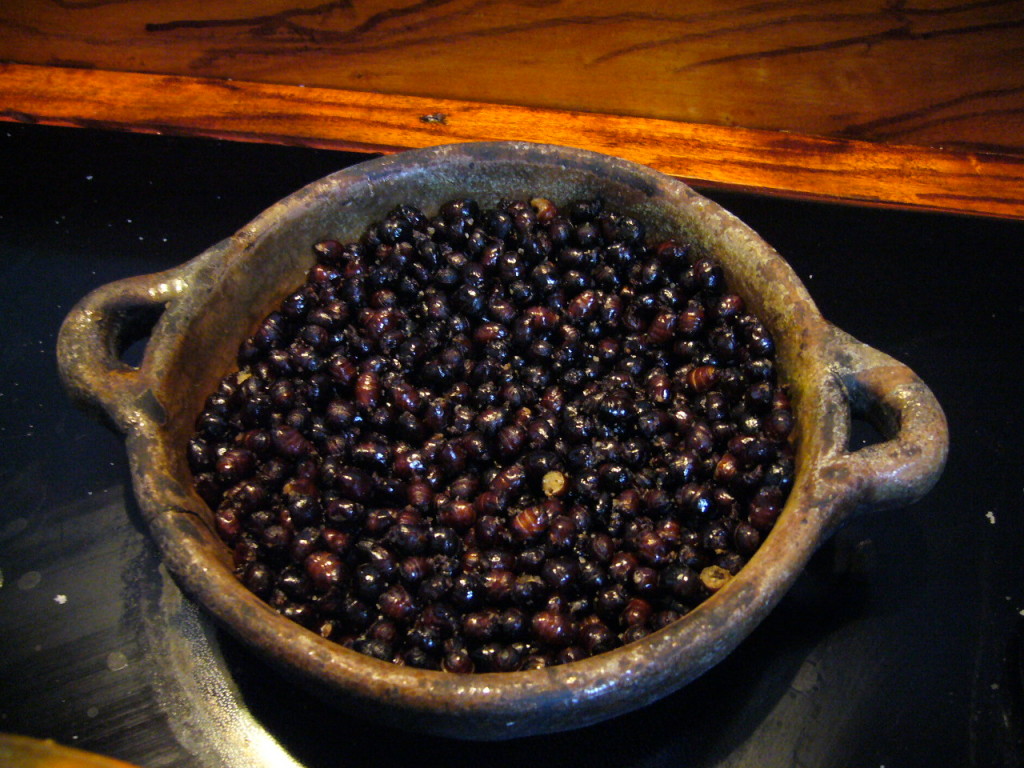 When it comes to Guatemalan traditional food there are quite a few Guatemalan dishes that are unique. From cow's tongue and brains to red ants and strange combinations like a seafood and plantain stew there are lot of unique Guatemalan foods that are worth trying!
Guatemala Episode of Bizarre Foods with Andrew Zimmern
A few month's ago I was contacted by the producers of Bizarre Foods With Andrew Zimmern. They were considering doing a show in Guatemala and found my blog posts for Guatemalan recipes and also saw my reviews on TripAdvisor for Guatemalan restaurants. I had not given this subject much thought until then and being from Guatemala I had not stopped to think about how many interesting, unique and bizarre foods we eat. I have to admit I am pretty excited that I was able to provide information that the producers of Bizarre Foods With Andrew Zimmern considered valuable and really happy that they decided to visit my home country last May to shoot an episode. You can now check out the Bizarre Foods episode in Guatemala on the Travel Channel's website HERE or on Facebook HERE you might even catch a glimpse of my name at the end! I'm so excited that I was able to help promote my country and it's amazing food!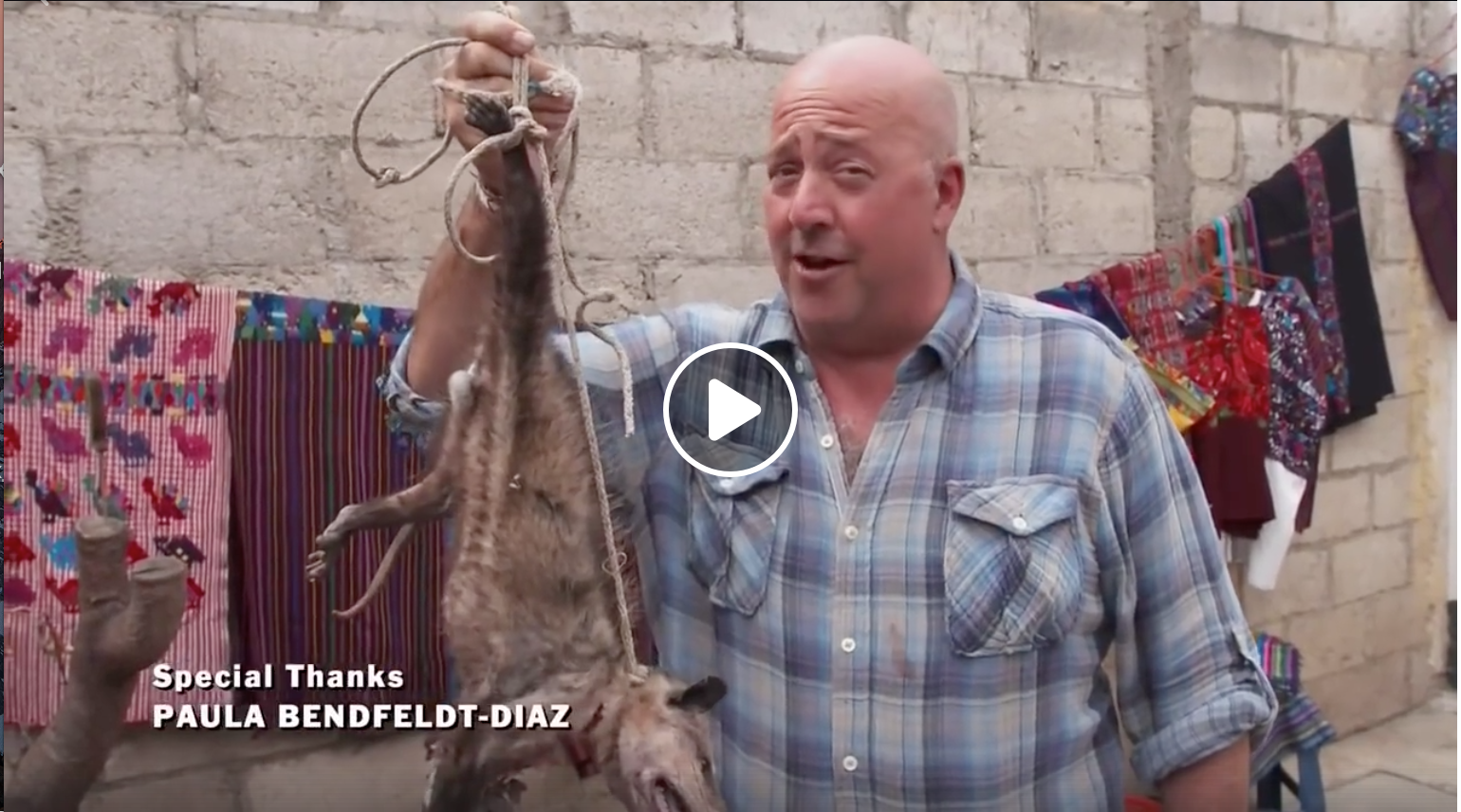 Unique Guatemalan Dishes
Inspired by the show I have decided to share my own list of my favorite bizarre and strange foods that you should eat if you visit Guatemala. I will be focusing on those foods that I consider to be really worth it in terms of great taste and authenticity. Most of these foods are easier to find in mercados (markets) and small-town cafeterias or humble eateries and some of these dishes you will also be able to find easily in traditional restaurants in Guatemala City, Antigua Guatemala, Atitlán or Livingston.
Cow's Tongue
This is one of my all-time favorite foods. Although it might sound kind of gross cow's tongue is a super soft, melt in your mouth meat and in Guatemala it's prepared with recado: a red tomato based sauce with green olives and capers and it's simply delicious. This dish is even a hit with kids (just don't tell them what they are eating until after they are loving it!) and my daughter loved when she tried it on our last trip to Guatemala.
Jutes (river snails)
Jutes which are the river cousins of escargots, and are just as delicious, are used in many soups. You can easily find a soup with jutes if you are visiting Lake Atitlán.
Fiambre
A very special dish made for the Day of the Dead on November 1st in Guatemala fiambre is very complex, including a large amount of different pickled vegetables, meats and cheeses and is served cold. There are different kids of fiambre: red, white and green and every family has their own special recipe that is passed down from generation to generation. You can read more about Fiambre and it's origins and get the recipe on my article HERE.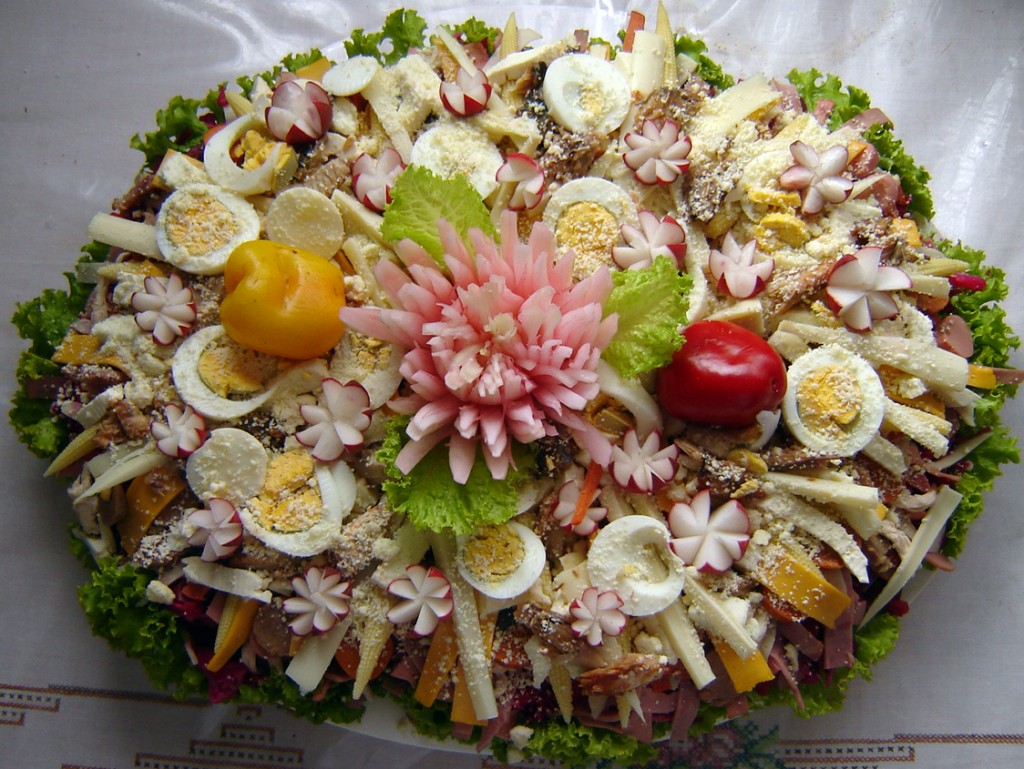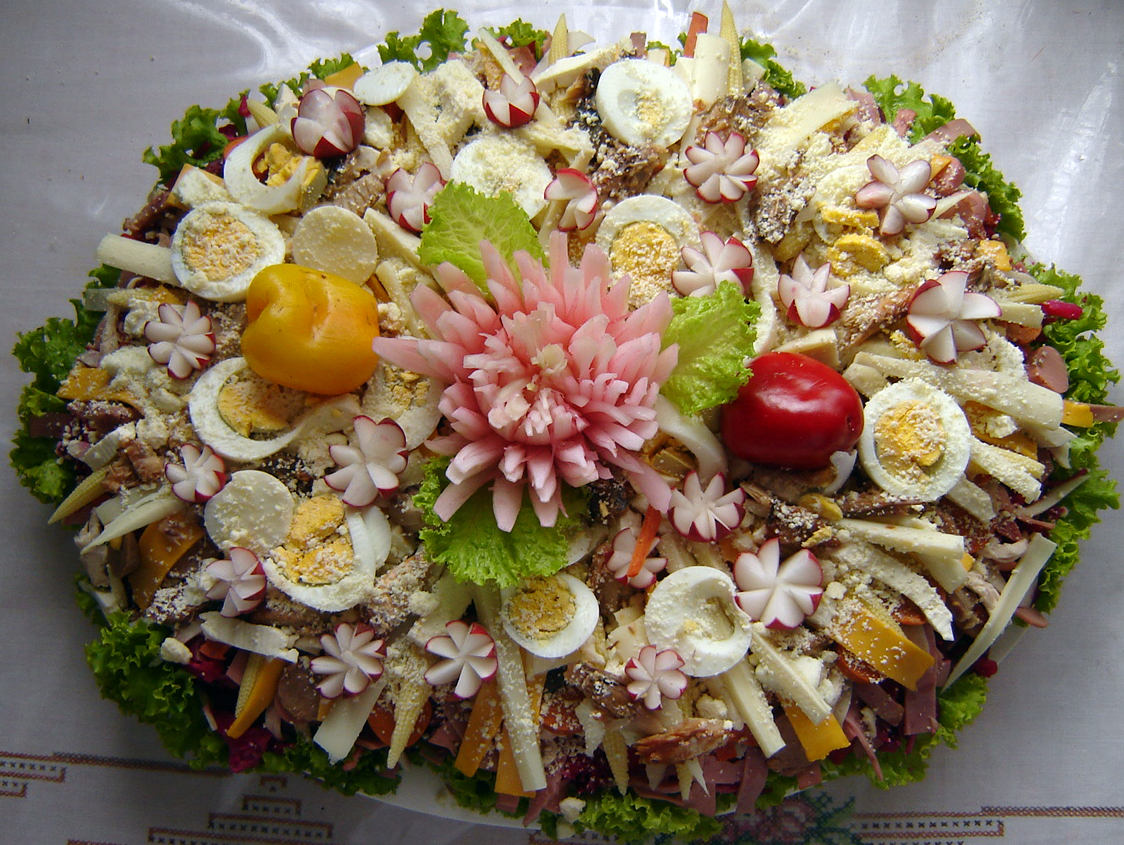 Tepezcuintle (paca)
It's been a while since I've eaten tepezcuintle, the meat is a little bit like rabbit's meat and it's usually prepared with a tomato based recado sauce, similar to the sauce used to prepare cow's tongue. They used to have tepezcuintle at Arrin Cuan, a traditional food restaurant in Guatemala city but I believe that tepezcuintle is now on the protected species list so this might be a dish you will no longer be able to try.
Zompopos de Mayo (leaf cutter ants)
This is the only insect that is eaten in Guatemala and if you are a fan of strange or bizarre foods and have eaten chapulines in Mexico you will certainly enjoy zompopos de Mayo. They are seasonal and can only be found in May, when the rain season starts. Zompopos de Mayo are mostly sold in the markets. They are usually roasted on the comal with a little bit of butter and salt. They are eaten with lime juice and salt in a tortilla or added to guacamole. You only eat the ant butts and they are crunchy and taste like roasted peanuts.
Tapado
Tapado is a seafood soup that is eaten in the Rio Dulce area of Izabal and in the city of Livingston, in the Caribbean coast of Guatemala. Combining fish, crab and many other shellfish the soup also includes sweet plantains and coconut. This is one of my favorite Guatemalan dishes, it's really delicious!
Flor de Izote (yucca flowers)
at home, we ate flor de izote using the flowers to create an egg frittata with sweet peppers and onions. The frittata is served with tomato sauce and this dish can be found in mercados.
Panza (pig's stomach)
Panza is the underbelly of the cow and it is usually prepared with spices and tomato based sauce. It can be found in most market and in some traditional food restaurants in Guatemala city and Antigua Guatemala. The panza has a kind of honeycomb structure which gives this dish a lot of texture and depth.
Ceviche de Criadillas
Bull's testicles in ceviche are still common in most cevicherias in Guatemala city and in the Pacific coast. The bull's testicles are cut into small pieces and marinated and cooked in lime juice and then are mixed with tomato, onions, Worcestershire sauce and hot sauce. Marinated in the same same way as the more common fish ceviche the taste is very similar although the texture of the meat is different.
Revolcado
Made with pig's head and other pig's entrails this stew is cooked in a heavy sauce made with tomatoes, and chiles. You can find revolcado in markets and in some traditional food restaurants in Guatemala City and Antigua.

Sesos (beef brains)
In the episode of Bizarre Foods filmed in Guatemala Andrew eats raw cow's brains which is something I have never had and I don't think I would want to try, they are also not very common. Cooked beef brains, however, ver are quite good and eaten in most Guatemalan households regularly. These can be found sautéed or breaded and served with a tomato based sauce, the breaded ones are my favorite!
If you want see more bizarre Guatemalan foods be sure to check out the episode of Andrew Zimmern's Bizarre Foods Guatemala: Balls, Brains & Bulls Eyes and make sure to look for my name in the credits at the end!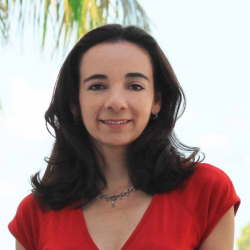 Latest posts by Paula Bendfeldt-Diaz
(see all)