Learn more about Mexican culture with these easy Cinco de Mayo craft projects that will get you into the Latino holiday spirit. With these fun Mexican crafts, you can teach kids about Cinco de Mayo while participating in a fun learning activity. Plus, these beautiful Cinco de Mayo decorations are easy enough for kids to make! They are a great way to introduce kids to the real meaning of this Mexican holiday and traditions.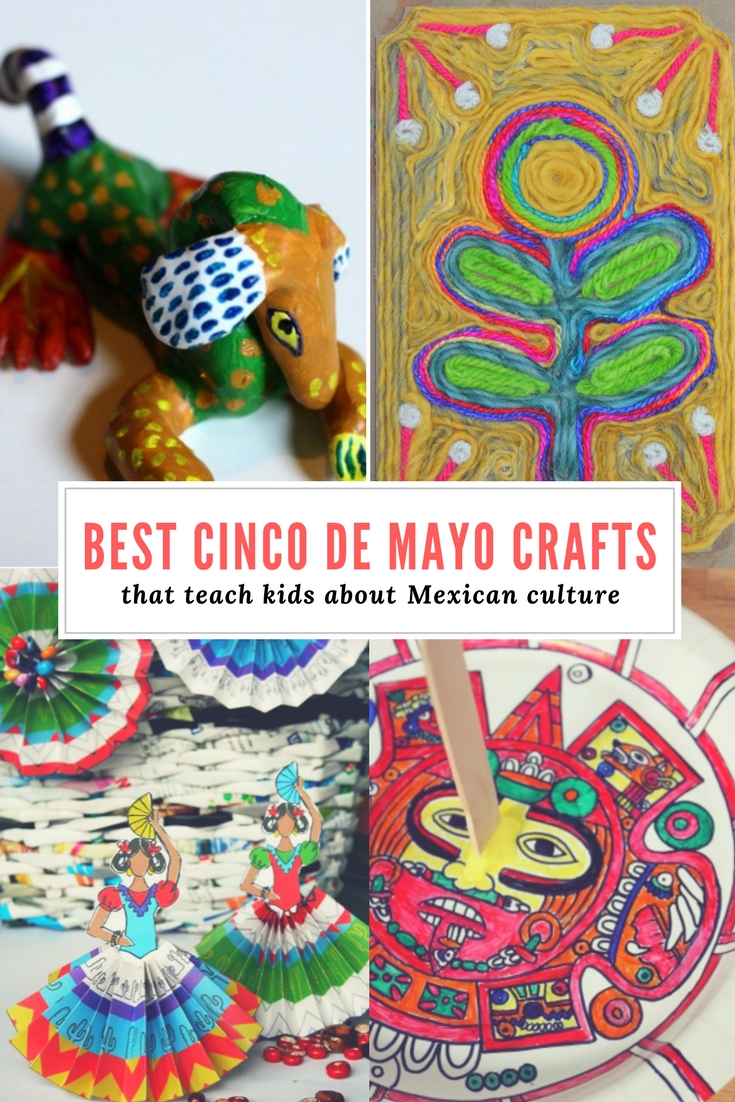 What is Cinco de Mayo Celebrated for?
When you think of Cinco the Mayo, margaritas, sombreros, and parties may come to mind. But do you know the real history and meaning of Cinco de Mayo? Contrary to popular belief, it is not Mexico's Independence Day, a common misconception.
Cinco de Mayo (Spanish for Fifth of May) is a Mexican holiday that commemorates the victory of the Mexican over the French army at the Battle of Puebla in 1862. While it is relatively minor in Mexico, this holiday that started in California has evolved into a celebration of Mexican-American culture across the country.
Best Cinco de Mayo Crafts for Kids
This Mexican holiday is full of colorful decorations, parades, and celebrations of Latin culture. It usually culminates with lots of delicious Mexican foods. So it gives us an excellent opportunity to teach children about Mexican culture. And what better way to do it than creating fun and easy kid-friendly crafts that focus on authentic Mexican traditions and art?
These Mexican crafts for kids showcase the traditional art and history and authentic handicrafts of the Mexican people. It will help you and your little ones get a deeper insight into this amazing country and its culture. Plus, your kids will love making these super easy Cinco de Mayo decorations to spruce up your next fiesta!
With this textured craft, kids can create a vibrant Cinco de mayo artwork using just yarn and glue. It is a low-mess relaxing activity that will keep your kids busy for hours.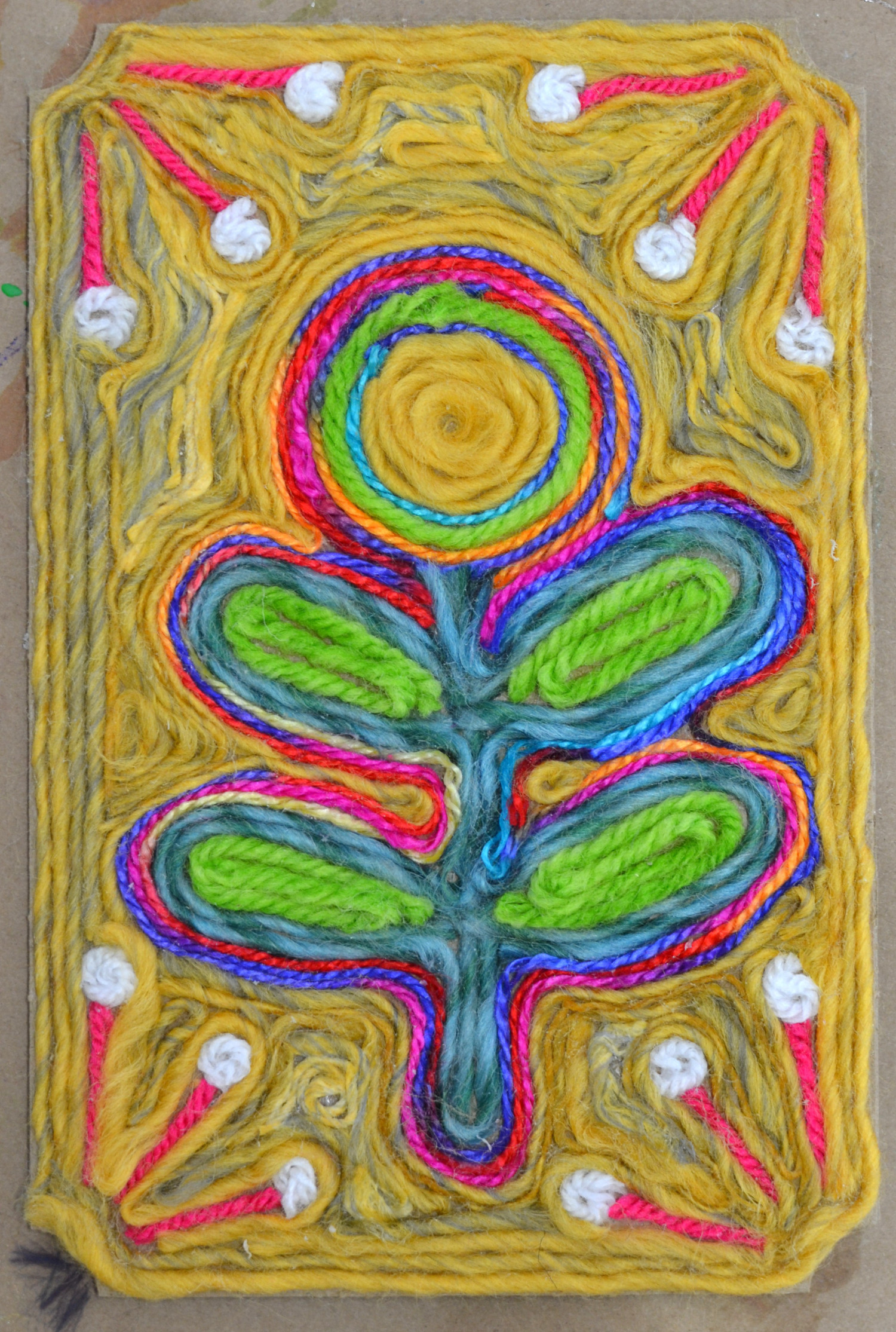 Make an easy no-bake decorative clay pot or bowl by pinching and pressing a ball of clay into the desired shape. Then, decorate it by painting it or embellishing it with buttons, gems, and other notions.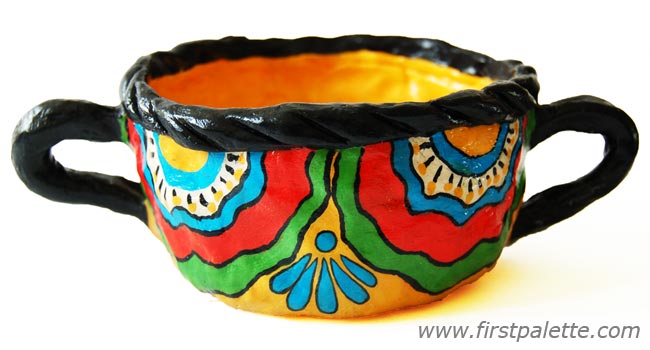 Not only does the sun give us warmth and help plants grow, but you can use it to tell time! Help your child make a sundial that works! Your kids can create a working sundial while learning more about life with the Aztecs!
Here's a cute little project you can make to decorate for Cinco de Mayo celebrations or any other festive fiesta occasion. These paper rosettes have become quite popular for decorating and scrapbooking, an easy Mexican craft for kids of all ages!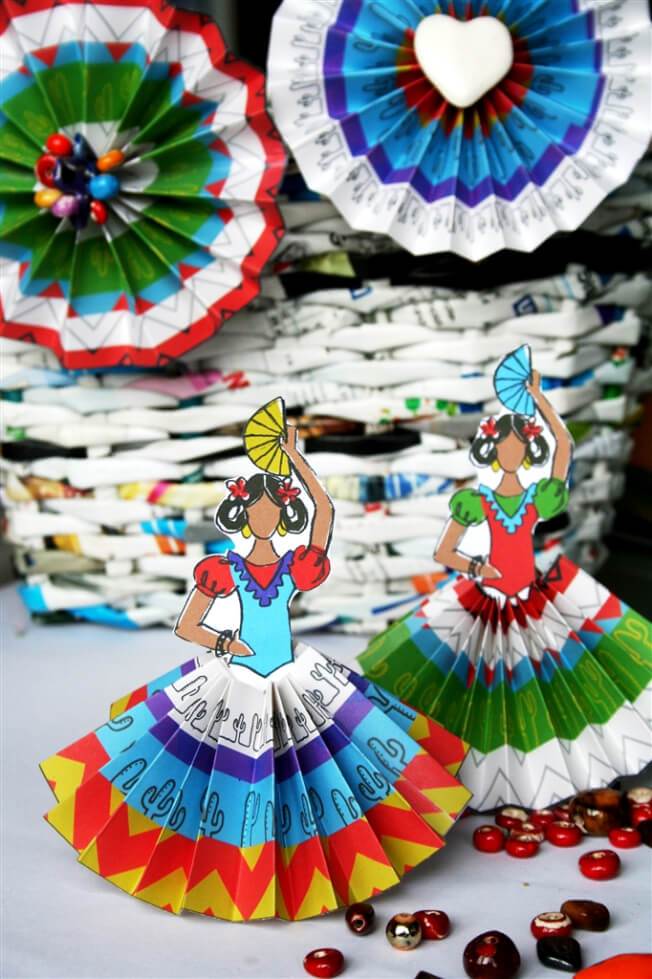 Repujado is the Mexican metal tooling art technique of working a rounded tool on the backside of soft metal to create a beautiful piece of raised art. Here is a simple form of this Mexican technique that your little ones can have fun with and then wear.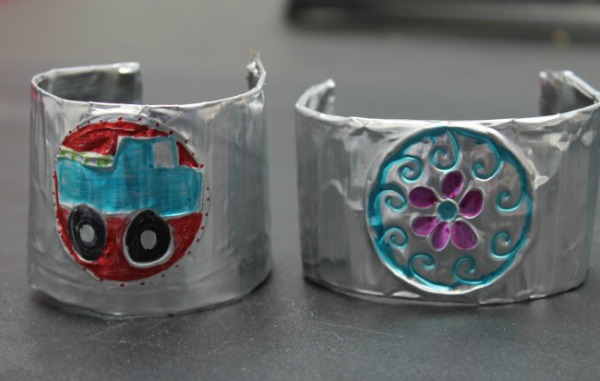 Your little one can ignite their creativity by designing their version of an Alebrije! They are bright, fanciful animal creatures carved and painted by repeating dots, lines, and geometric motifs. They will make your beautiful Cinco de Mayo artwork stand out with their detailed paint finishes!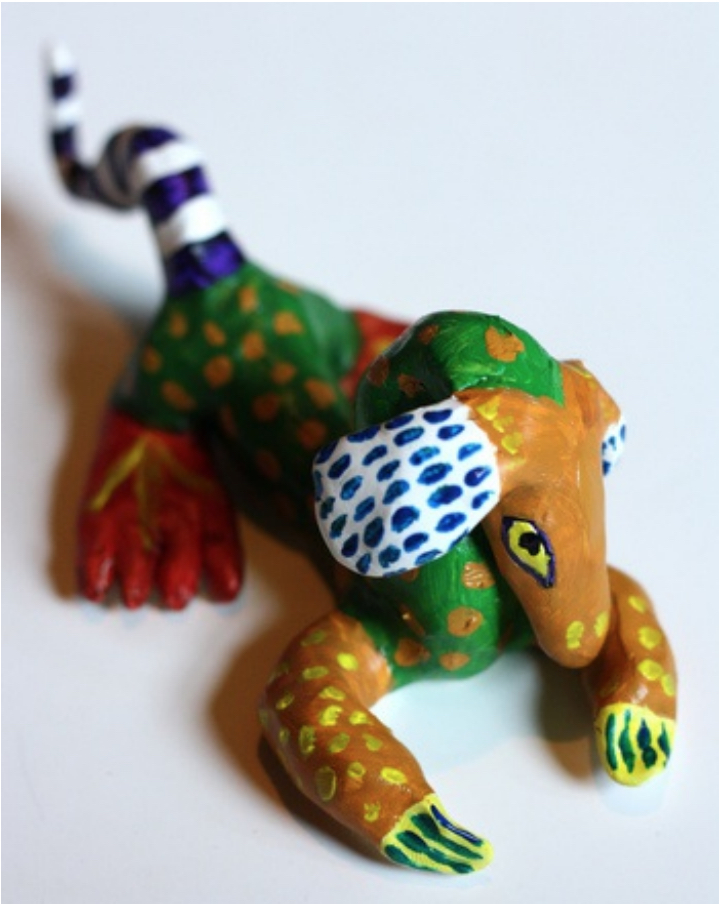 Kick your party up a notch on the "fun meter" with these simple paper bag pinatas! No more hard feelings when your three-year-old can't break the big kid pinata – this paper bag version will make even your smallest party guests smile!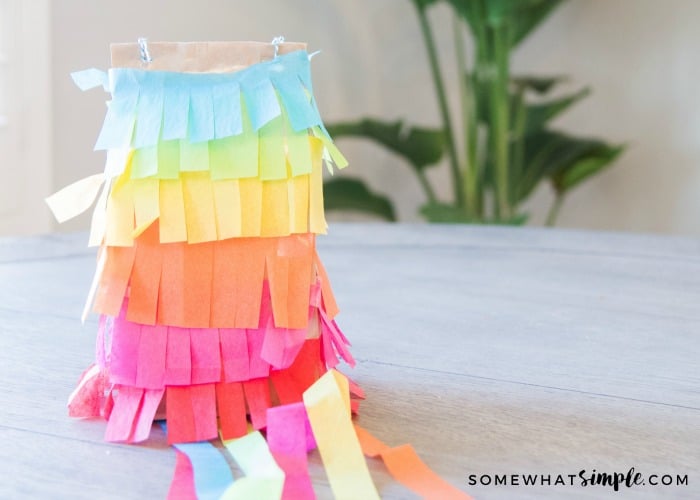 The Ojo has roots in the ancient Huichol Indians of Mexico. The brightly colored combination of yarn and sticks symbolizes the all-seeing eye of God. This beautiful Mexican craft is super easy to make with just a few materials you have at home, perfect for kids ages five and older.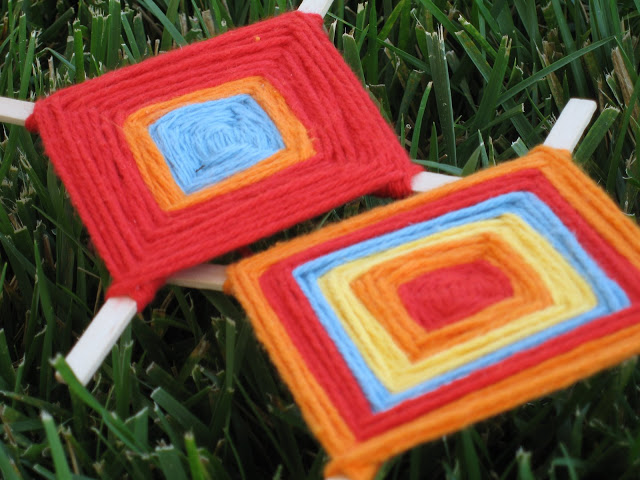 These nifty little maraca made from leftover plastic Easter eggs bring a festive and colorful touch to your Cinco de Mayo celebration. This super simple and super quick craft project is fun for kids of all ages!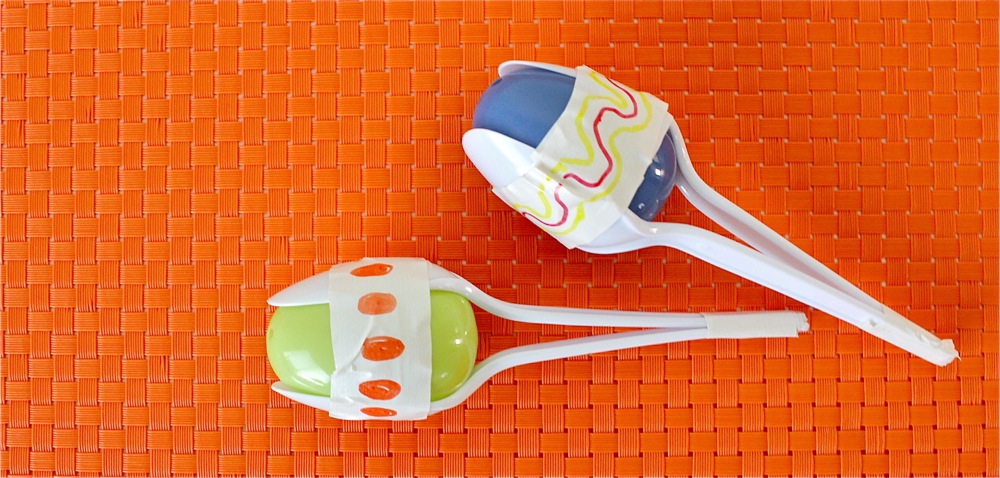 Other Great Ideas for Celebrating Cinco De Mayo
Another great way to teach kids about Mexican culture is through food. Cooking is a fantastic activity to do with the whole family! here are some delicious recipes to help you get into the spirit of these Mexican holiday:
15 Easy and Delicious Cinco De Mayo Recipes: Here are the best Mexican-inspired recipes to celebrate Cinco de Mayo! It is the perfect excuse to embrace the Mexican culture, eat delicious Mexican-inspired dishes, and drink margaritas!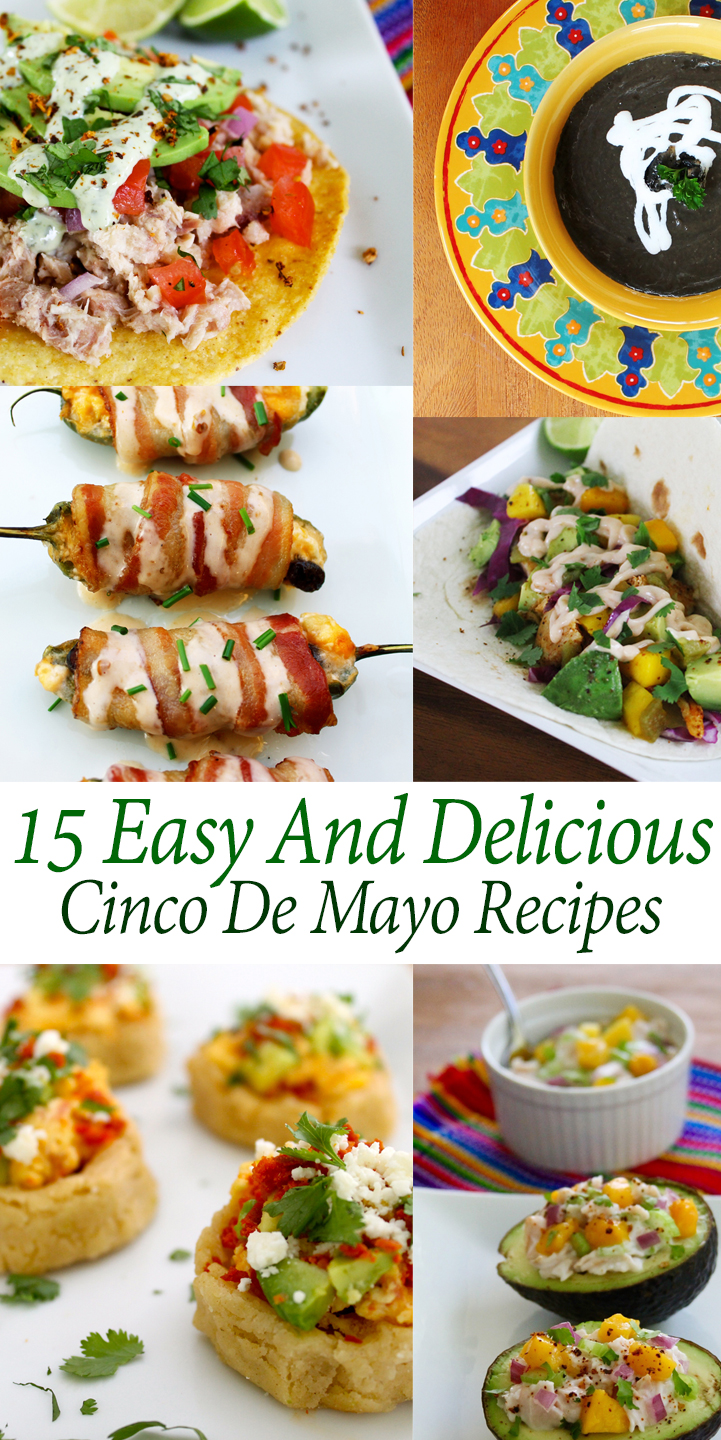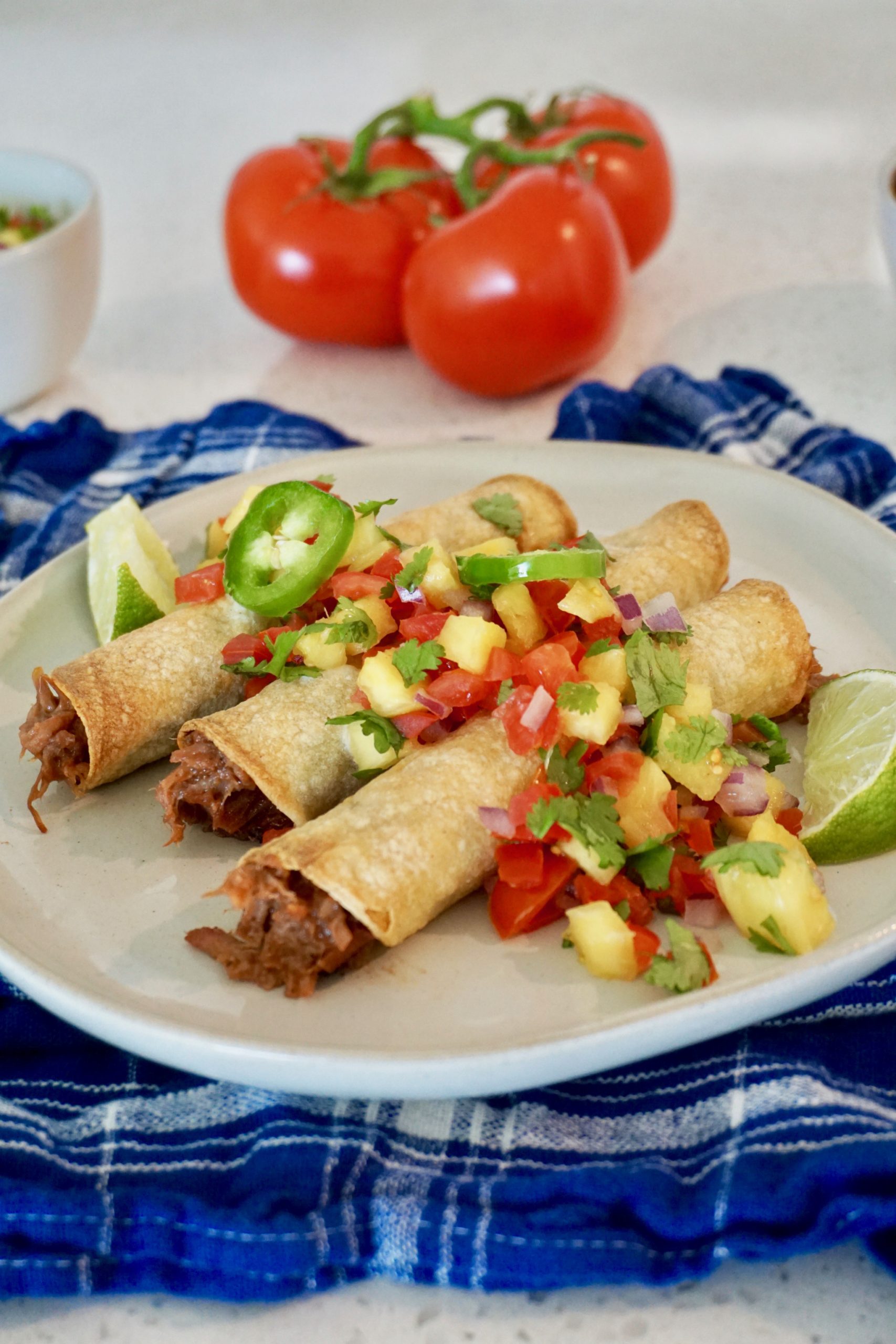 10 Flavorful and Fantastic Margarita Recipes: Whether you're soaking in the sun at the beach or relaxing on your patio after work, you need one of these fantastic margaritas in your hand. These delicious margarita recipes would also be great for Cinco de Mayo celebrations!
The Best Mexican Chocolate Flan: Topped with fresh fruit, this creamy Mexican flan is the ultimate chocolate dessert. This showstopper dessert will impress friends and family, perfect for Cinco de Mayo celebrations or any occasion!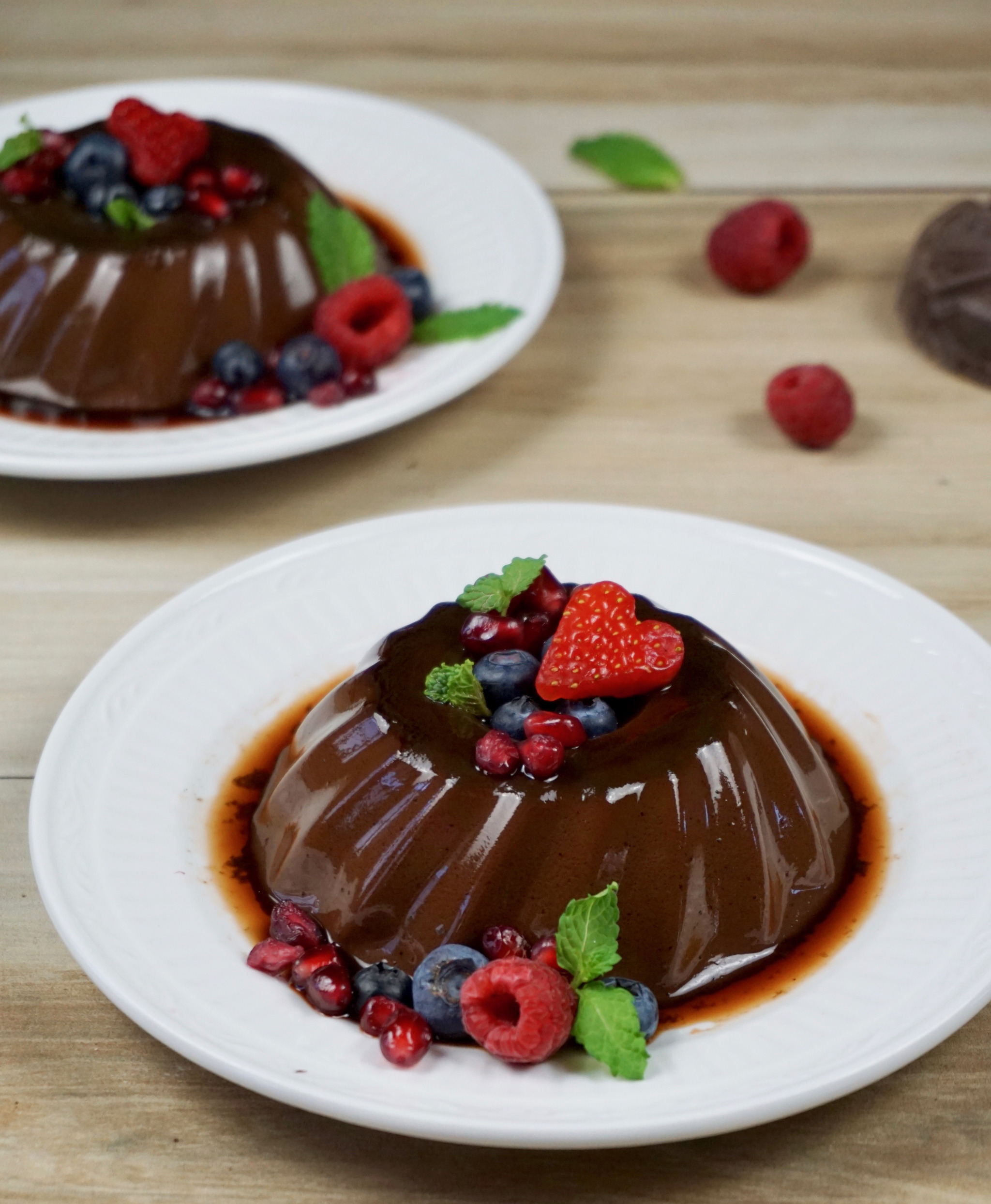 We love to make a huge deal about Cinco de Mayo celebrations in our household. We go all-out, cooking delicious Mexican-inspired dishes and creating colorful Mexican crafts for kids to decorate our home. Join in the fun with one of these fun Cinco de Mayo crafts for kids to celebrate a piece of history. This Mexican holiday is an essential part of helping keep our culture and Latin heritage alive! Whether it is their native culture or not, these beautiful Cinco de Mayo decorations are easy for kids of all ages. It is a great way to spend time as a family and teach them about the rich Mexican culture.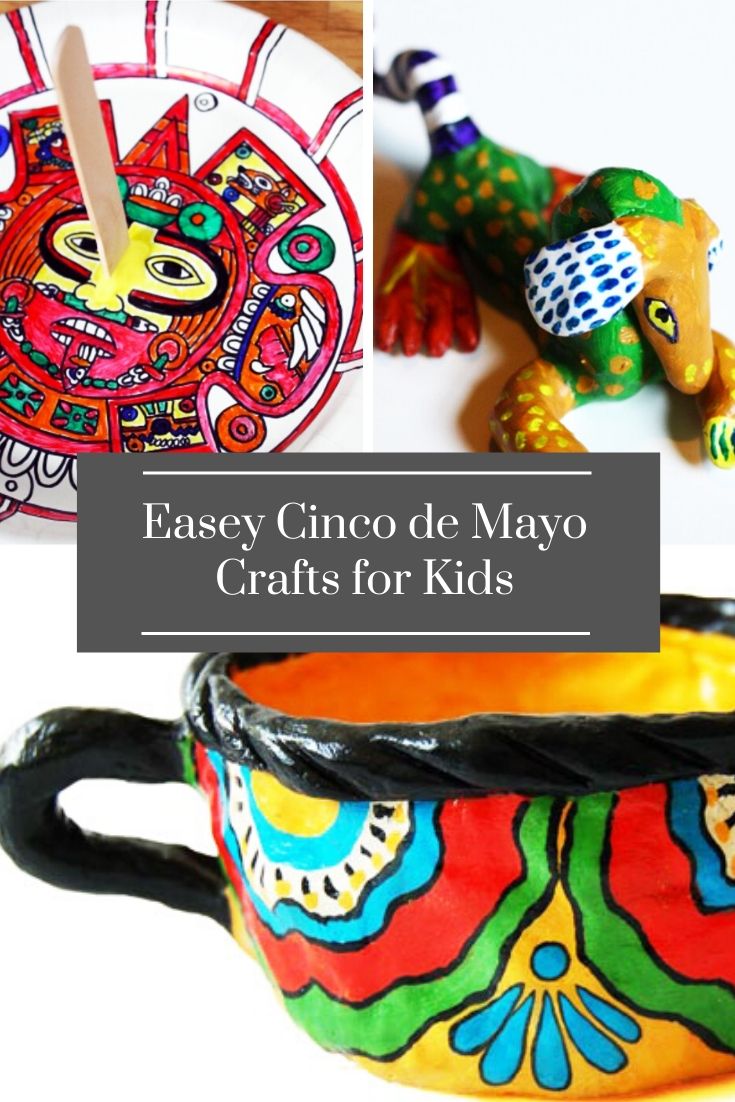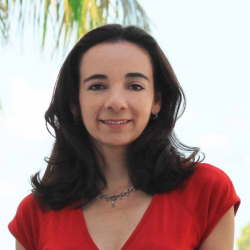 Latest posts by Paula Bendfeldt-Diaz
(see all)